Automotive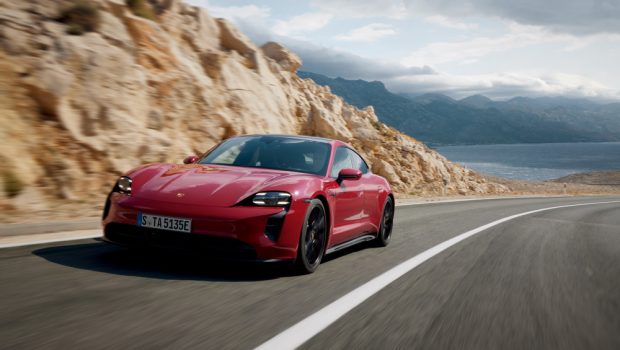 Published on January 19th, 2022 | by Aaron Fernandez
0
2022 Porsche Taycan GTS retails in Malaysia from RM708,000
Porsche Malaysia has released their latest electric sedan, the Porsche Taycan GTS. With the Malaysian government's recent tax elimination for all electric cars, the Porsche Taycan has had a price reduction and is now priced from RM508,000 onwards. The new Taycan GTS, however starts from a price of RM708,000 and will be available later this year.
The Porsche Taycan GTS is the newest edition in the Porsche GTS series. With a full electric engine, the new Taycan is capable of reaching a WLTP-range of up to 504km.
Powered by its twin electric motors, it can deliver a power output of 380kW (517PS) and 440kW (598PS) when using Launch Control. In a 100km/h sprint, it can reach the end in 3.7 seconds, reaching a speed of up to 250km/h.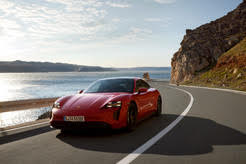 The Taycan GTS can be charged in less than 30 minutes when using its highest supported DC fast charger. However, with an average home socket, its requires and overnight charge with a full charge taking 9 hours.
Like every GTS, the Taycan GTS has its own unique black painted details on its exterior to add to the sporty feel. One of its key features is its new optional feature, a panoramic roof with sunshine control. An electrically switchable liquid crystal film can change the roof from clear to matte at the touch of a button.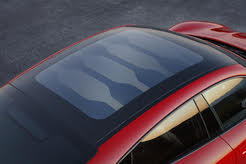 Another notable feature in the new Taycan is its specifically adapted air suspension and Porsche Adaptive Suspension Management (PASM) for a smoother driving experience across different terrains.
In the driver seat, the dashboard features a 10.9-inch touchscreen display paired with an 8.4-inch console control panel for easier use. The driver seat is equipped with its own 16.8-inch curved display with touch control providing all sorts of information to the driver.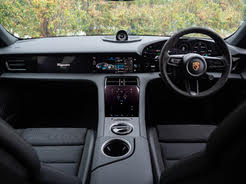 The high quality interior of GTS is very clearly shown in its leather seats and decorative stitching. It has an extremely spacious boot of up to 1,212 litres of space available after folding down the last row of seats.
As for safety, the Taycon GT comes with Porsche InnoDrive which includes automatic distance control by using information from navigation data paired with radars and video systems. Other features include, Active Lane Keeping, Lane Change Assist, Night Vision Assist, Surround View, Active Parking Assist and Porsche Entry and Drive.
Porsche has recently partnered with Shell to add two 180kW high-performance charging infrastructure in Tangkak, Johor. They will continue to strategically add more charging points along the North-South highway in Malaysia. Porsche owners can enjoy various discounts at these local charging stations.
"The new Taycan GTS perfectly complements Porsche's first cross-border high-performance charging network in partnership with Shell. This new sporty grand tourer will make cross-country, and even cross-border road trips both seamless and absolutely sublime," said Christopher Hunter, Chief Executive Officer of Sime Darby Auto Performance.