Automotive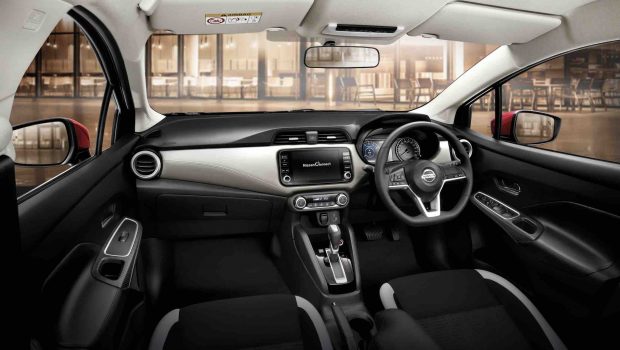 Published on December 17th, 2020 | by Joshua Chin
0
Nissan Ups Its Game With The Cabin Of The Almera Turbo
The new Almera Turbo offers a fresh new interior laden with all the tech and equipment one will ever need. 
While a stylish exterior is probably high up on many people's criteria when shopping for a new car, a suitably appointed interior should also not be too far down the list. It is inside the car that is where most people spend their time when driving after all.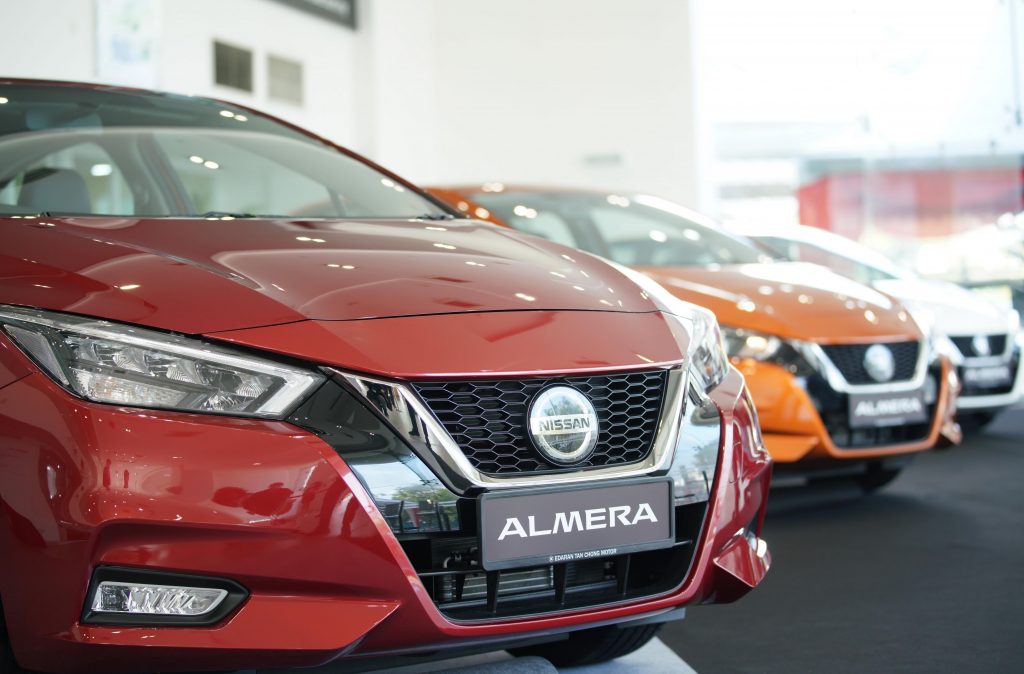 Having said that, there are still many new cars out there, especially at the lower end of the market, with interiors that leave a lot to be desired. Happily however, while some may also include the old Almera in this less-than-desirable category, this all-new sedan though is a complete step up from its predecessor.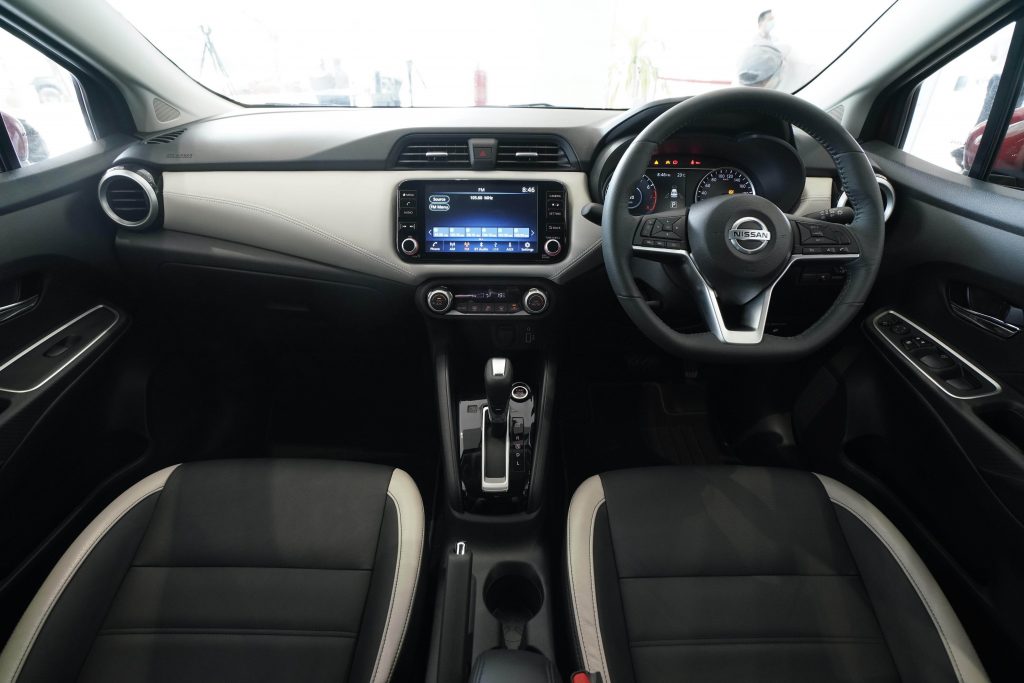 According to Nissan themselves, the new Almera Turbo offers a 'fresh new interior with class-above features, quality and comfort'. And unlike many a marketing tagline, there is actually quite a lot of truth to this aforementioned statement. 
Breaking down the statement above into its component pieces and starting off with the 'fresh new interior', it is not a word of a lie that the Almera Turbo gains an all-new interior design over its outgoing model. Gone is dated plasticky cabin, and in its place today instead is a much more premium-looking dual-tone padded dashboard design.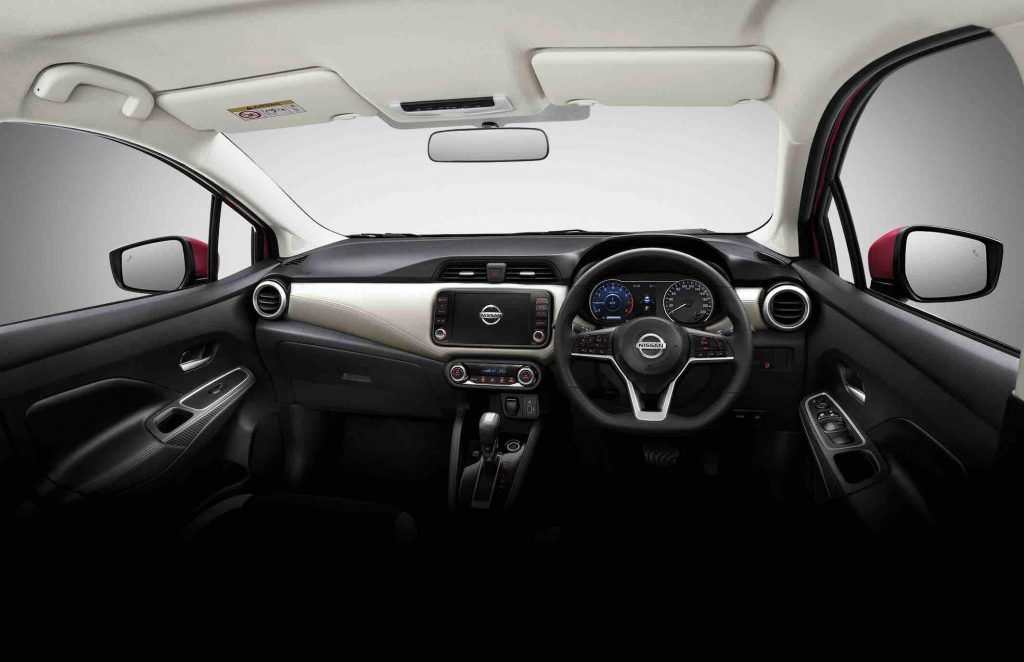 As for the 'class-above features', mounted centrally within dashboard of the Almera Turbo is a reasonably-sized 8-inch central infotainment touchscreen with Apple CarPlay integration. A 7-inch Semi Digital Advanced Drive-Assist Display (ADAD) is also to be found within the instrument binnacle of this Japanese sedan, with up to 9 customisable drive information screens for the driver to choose from at any one time when out on the road.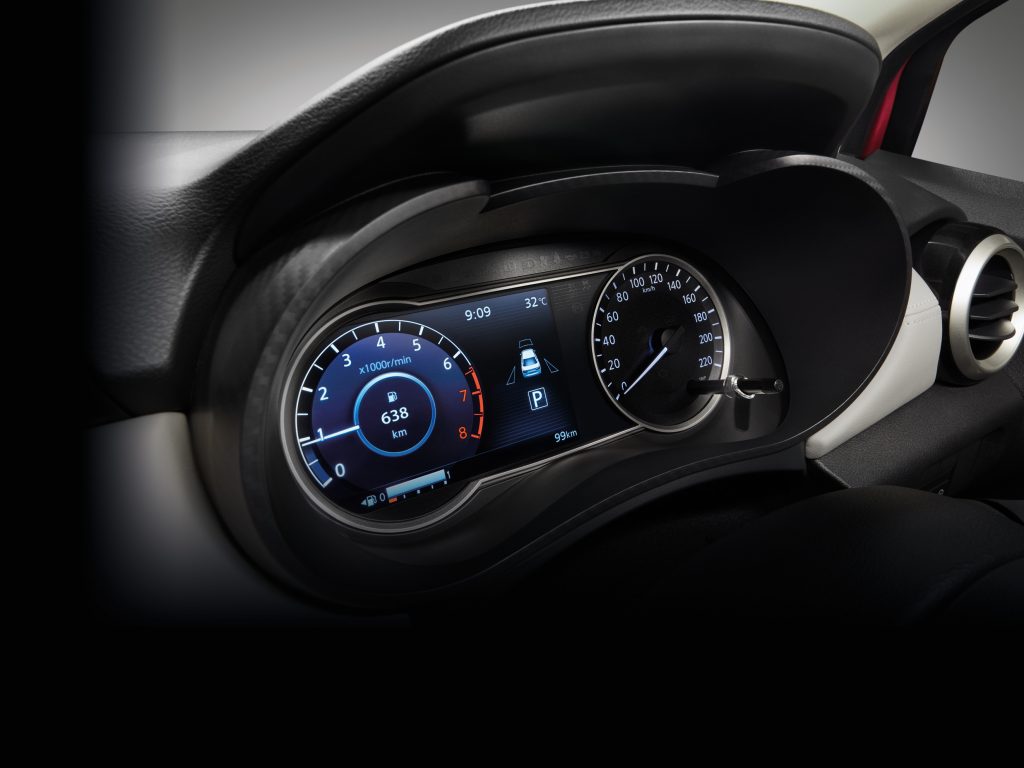 Other tech features worth highlighting in the Almera Turbo includes an automatic single-zone climate control system, cruise control, keyless-go with an Intelligent Key (I-Key) and 3 USB charging ports at the front, centre and rear consoles. For the sportier driver, a sporty flat-bottomed multifunction steering wheel and semi bucket sport seats is also standard on all variants of this Nissan sedan.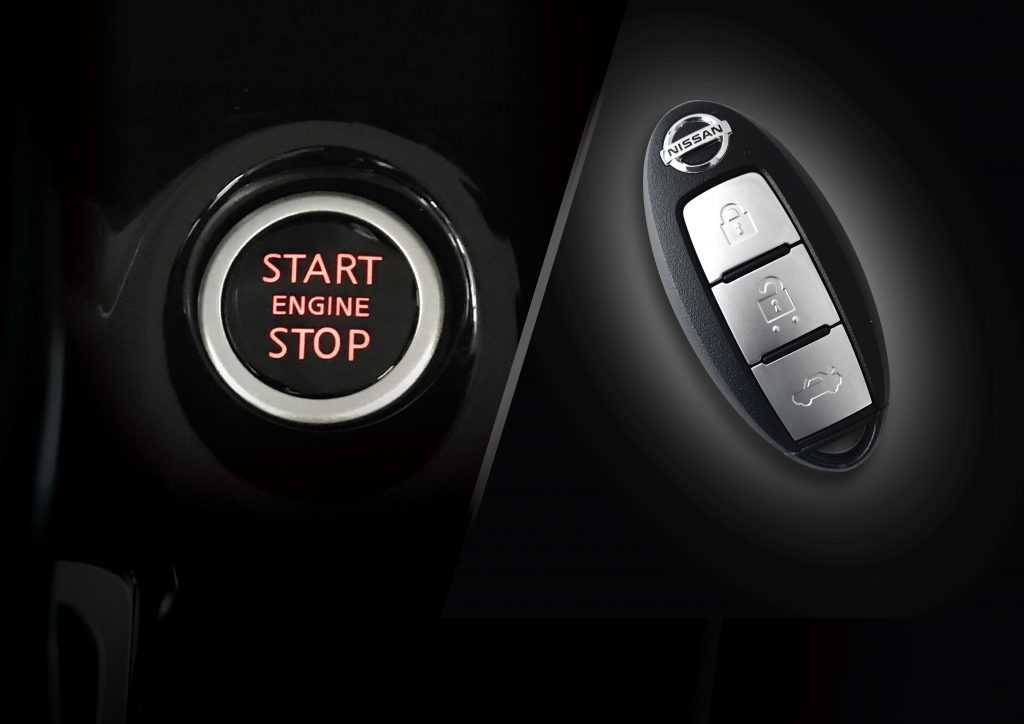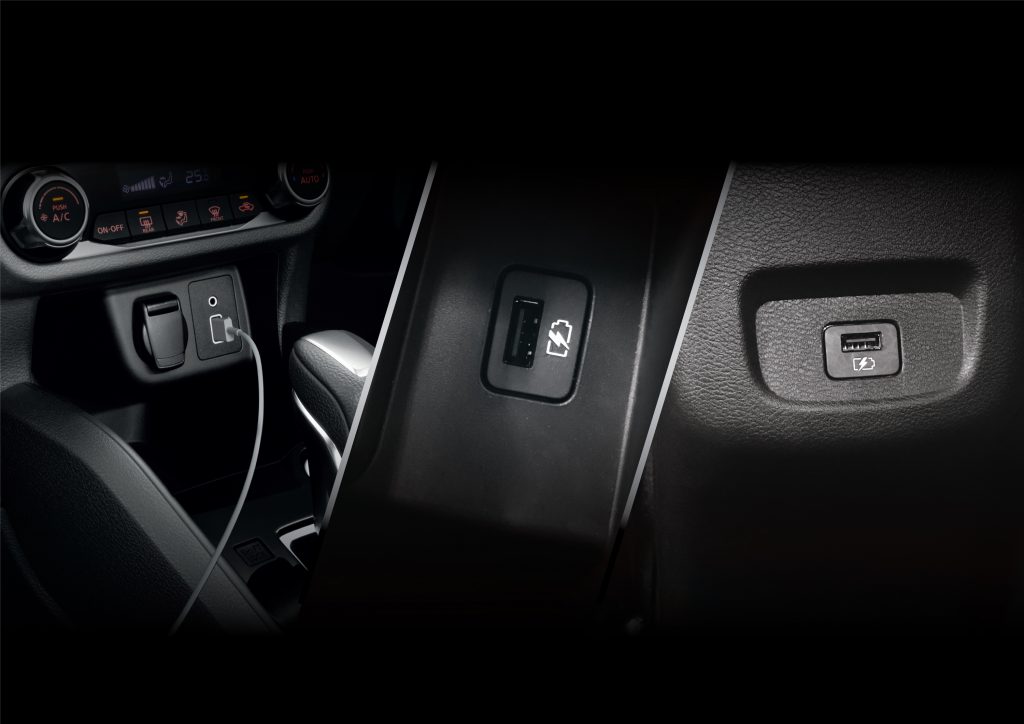 On the topic of those sport seats however, while they are semi-bucket in design, Nissan has also very wisely incorporated their patented zero-gravity technology into it, thereby 'offering  support to the lumbar, mid back and shoulder region, which helps to reduce fatigue while travelling on longer journeys'. In short then, these seats could possibly well the most comfortable in this segment. 

Speaking of comfort, the new Almera should be a more comfortable car to drive around in. This is all thanks to improved soft mountings, thicker door glass and added insulation around the vehicle, which has supposedly drastically reduces the noise, vibration and harshness (NVH) experienced within the cabin. 
Rounding up the new Almera Turbo's interior qualities, the practicality offered within this B-segment sedan is worthy of a mention too. Rear leg room is among one of the best in the segment at 620 mm. There is also a pretty sizeable 482 litre boot, that supposedly can swallow up to 4 golf bags. The rear seats even have a 60:40 split to accommodate larger, longer items.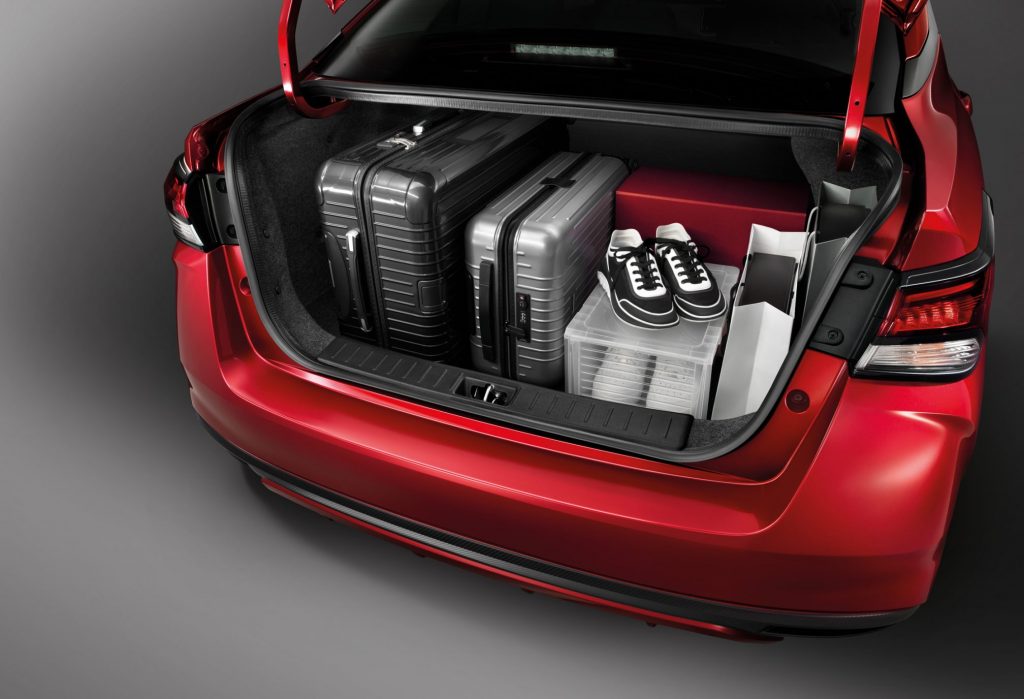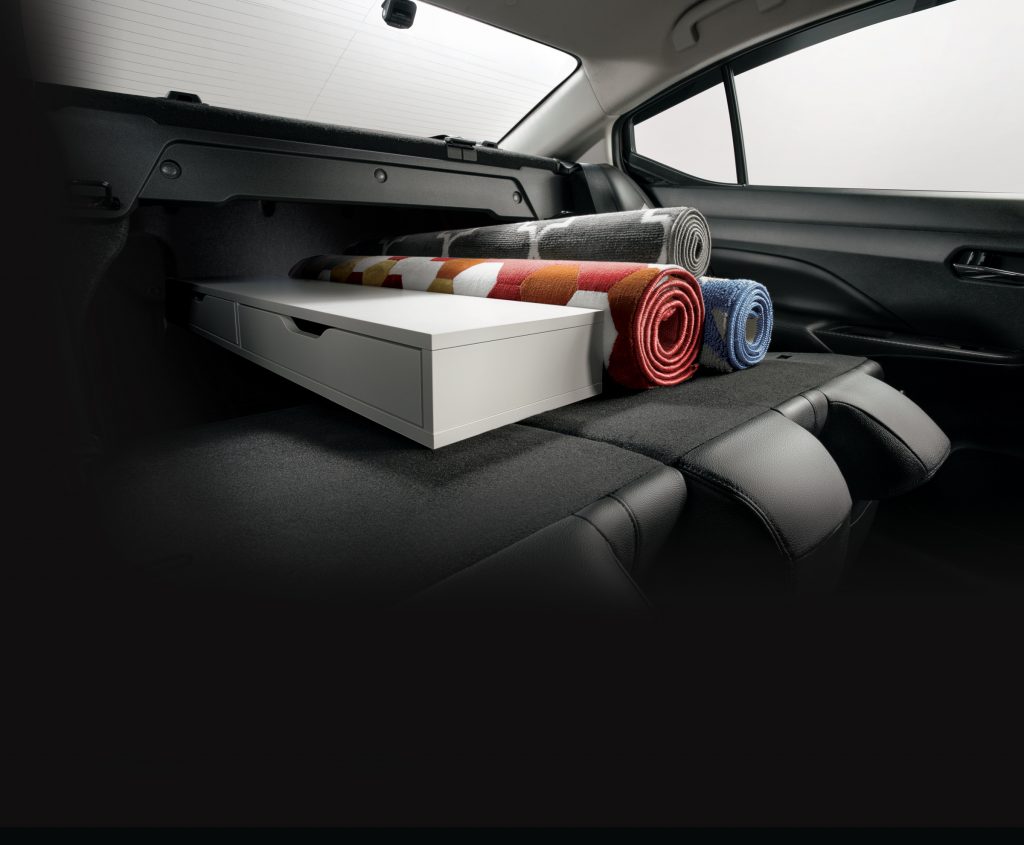 Prices for the new Nissan Almera Turbo starts from RM 79,906 for the base VL variant, before rising to RM 87,715 and RM 91,310 for the VLP and VLT trim levels. All prices quoted here are the sales tax exempt prices, hence it is only valid till the 31st of December. All Almera Turbos sold comes with a 5 year unlimited milage warranty, not to mention 5 free alternate maintenance package which includes both parts and labour.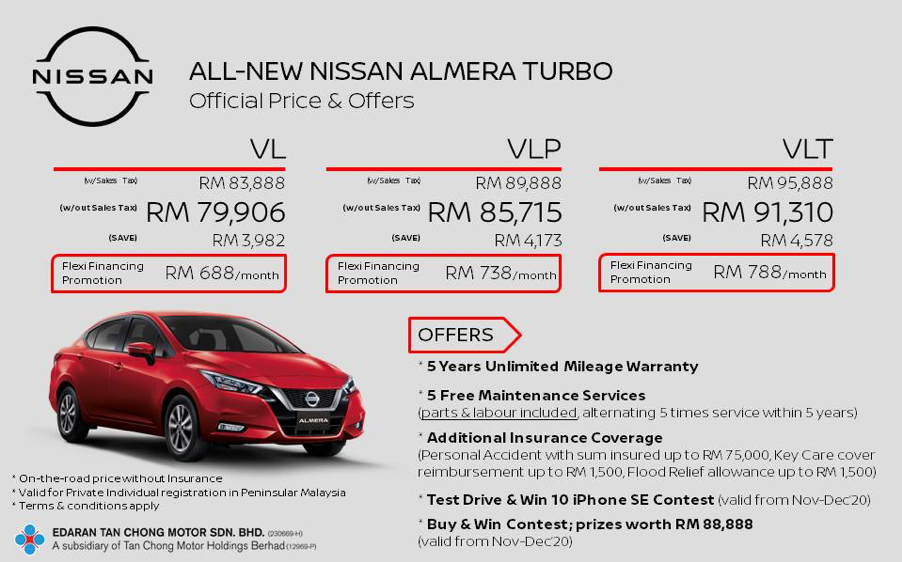 PRESS RELEASE: The all-new Nissan Almera Turbo takes the popular sedan to a new level of refinement with a fresh, exciting design, technology and safety features not usually found in the B-segment category – with a clear design expression of the Nissan brand.
Sedans remain a popular choice for Gen X, Millennials and young families in Malaysia, and design is one of the top priorities in choosing a vehicle, which is also a key strategic advantage for the all-new Nissan Almera Turbo, combining a dramatic, expressive exterior with a fresh new interior with class-above features, quality and comfort.
The all-new Nissan Almera Turbo's interior has been totally redesigned to accommodate a new instrument panel, infotainment screens, sporty flat bottom steering wheel and zero gravity inspired seats. The biggest enhancement in the interior is its stunning dual tone dashboard with double stitching, soft padded grey 'Gliding Wing' instrument panel that expands the feel of the space through use of light and sleek 'wingspan'. The effect of the design's spatial symmetry is an enhanced sense of togetherness. The horizontal architecture, open spaces and use of harmonious materials and colours such as chrome, silver painted, piano black and carbon fibre pattern finishes, adds premium-ness and modernity to the entire cabin.
Another obvious improvement is the all-new full colour 7" Semi Digital Advanced Drive-Assist Display (ADAD) meter that provides 9 brilliant customizable drive information screens which includes digital visual driving aid for Nissan Intelligent Mobility functions, digital tachometer (RPM) and drive-to-empty (DTE) information, speedometer, audio, coolant and fuel economy status, and comprehensive digital user settings.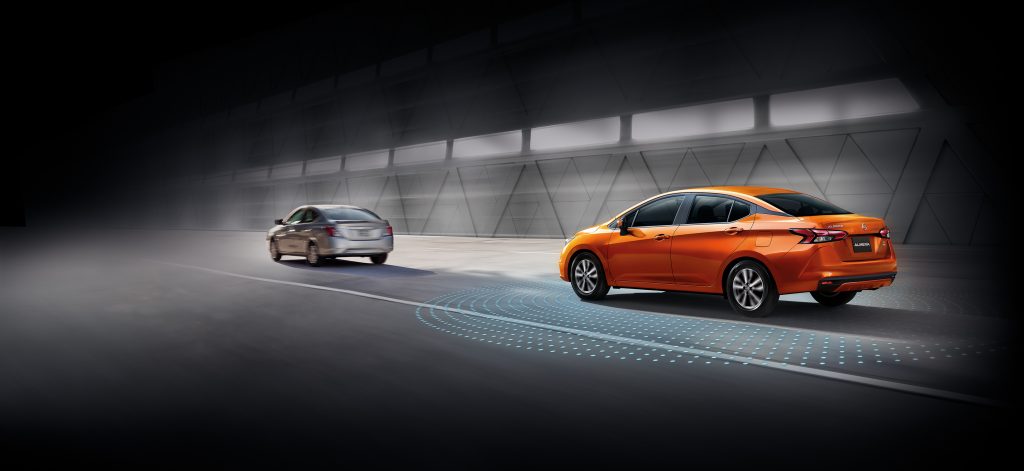 Further delivering a connected drive, the all-new Nissan Almera Turbo is heightened with a new user-centric 8" Advance Touchscreen Display Audio with Apple Carplay™ that allows you to play your favourite tunes, make calls, receive messages or get directions – all hands-free, as well as the tilt and telescopic adjustable Sporty Flat Bottom Steering Wheel with audio, Bluetooth hands-free, semi digital display and Cruise Control switches right at the driver's fingertips. The Almera Turbo is also complete with other convenient features such as the intuitive Climate Control Air-conditioning System, Intelligent Key (I-KEY) with remote keyless entry including lock/ unlock and trunk release, push start button and 3 USB-powered ports at the front, center and rear consoles.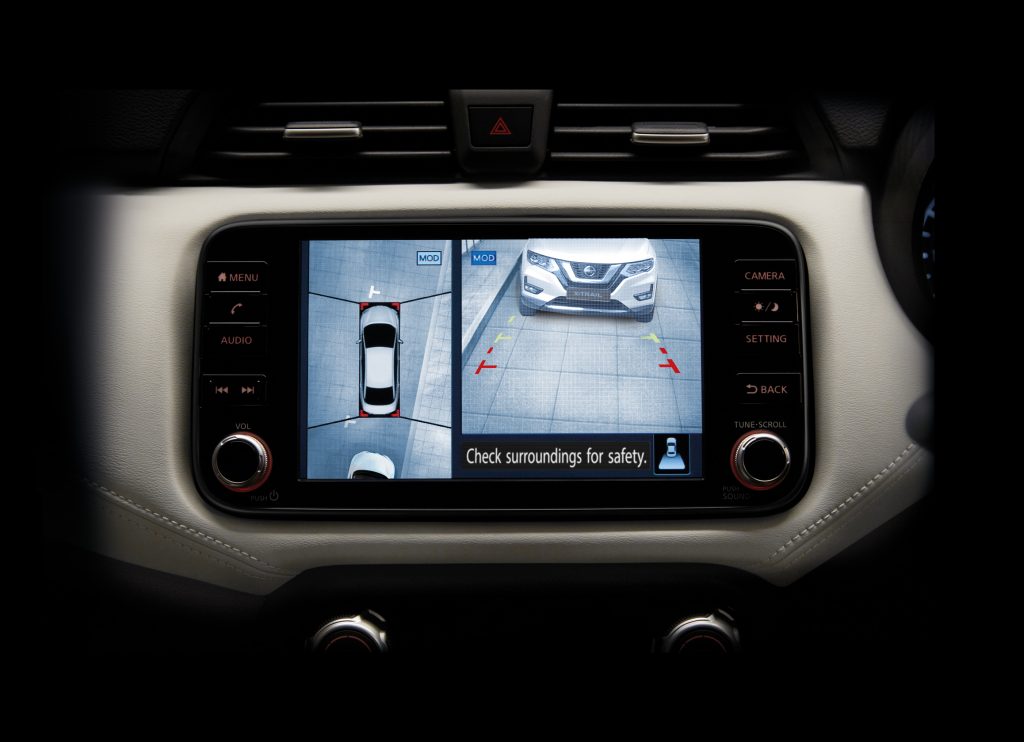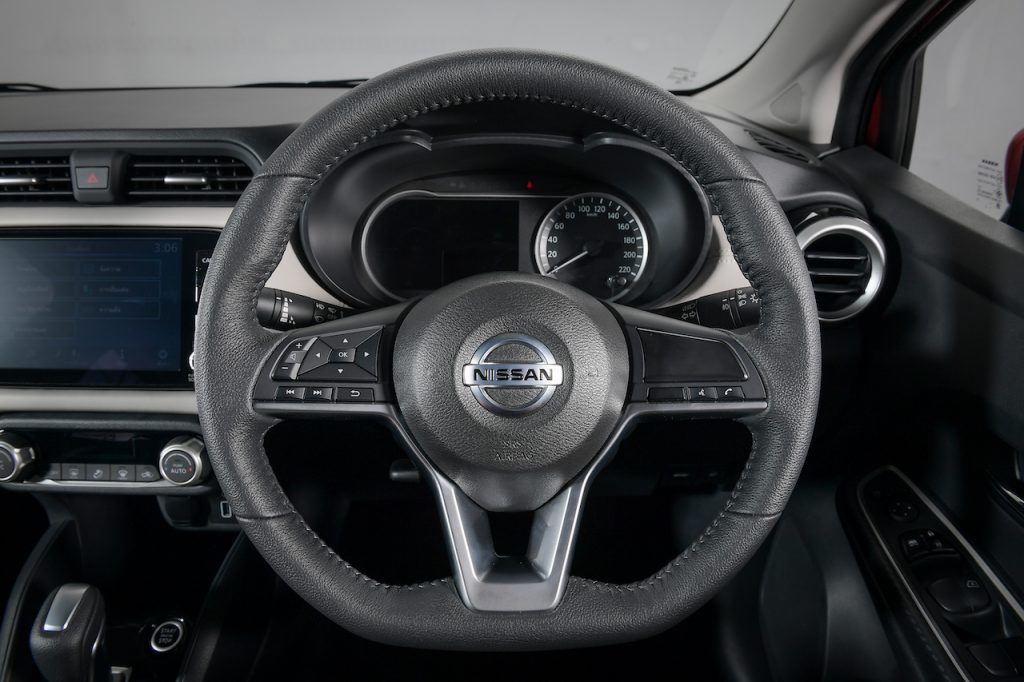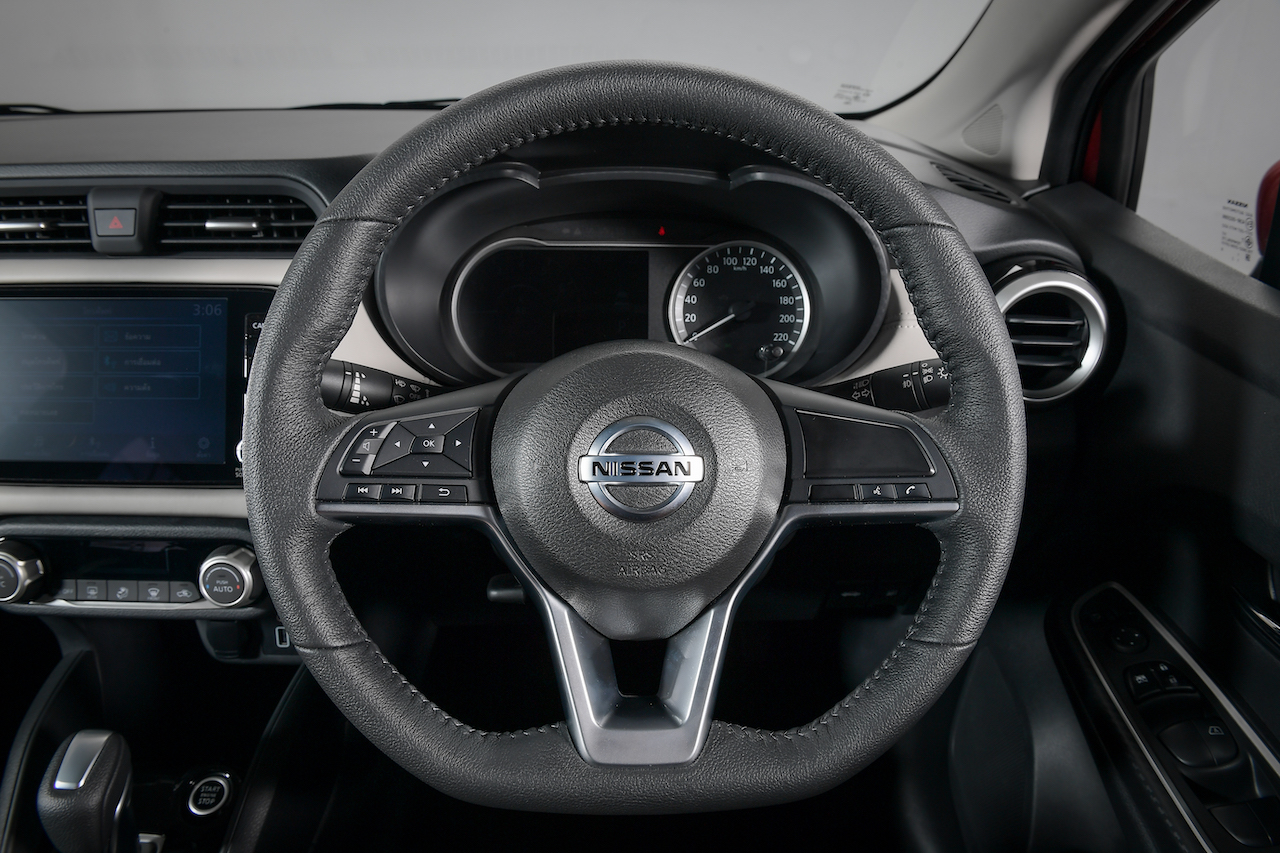 "From the moment you get into the all-new Nissan Almera Turbo, you will feel like you have been upgraded. The Almera Turbo features impressive fit and finish, perfect blend of technologies, smart design and craftsmanship, which all adds up to your everyday 'wow' moment," said Christopher Tan, Sales and Marketing Director of Edaran Tan Chong Motor Sdn Bhd.
The stylish passenger cabin in the all-new Nissan Almera Turbo retains its highly appreciated interior space with its roomy rear legroom of 620 mm, new split fold-down rear seats function and large trunk space. Along with improved soft mountings, thicker door glass and insulation around the vehicle, the Almera Turbo's noise, vibration and harshness (NVH) has been considerably reduced, resulting in a quieter, stress-free cabin altogether. 
Standard on all variants are the stylish grey accent Zero Gravity Inspired Semi Bucket Sport Seats (driver and front passenger) that supports the lumbar, mid back and shoulder region, helps to reduce fatigue while travelling on longer journeys, and the 60:40 Split Fold-down Rear Seats that provides more space for extra-long items. Additionally, the generous trunk space of 482L (VDA) with a lower and wider opening for easier access is able to accommodate plenty of storage including fitting in 4 golf bags.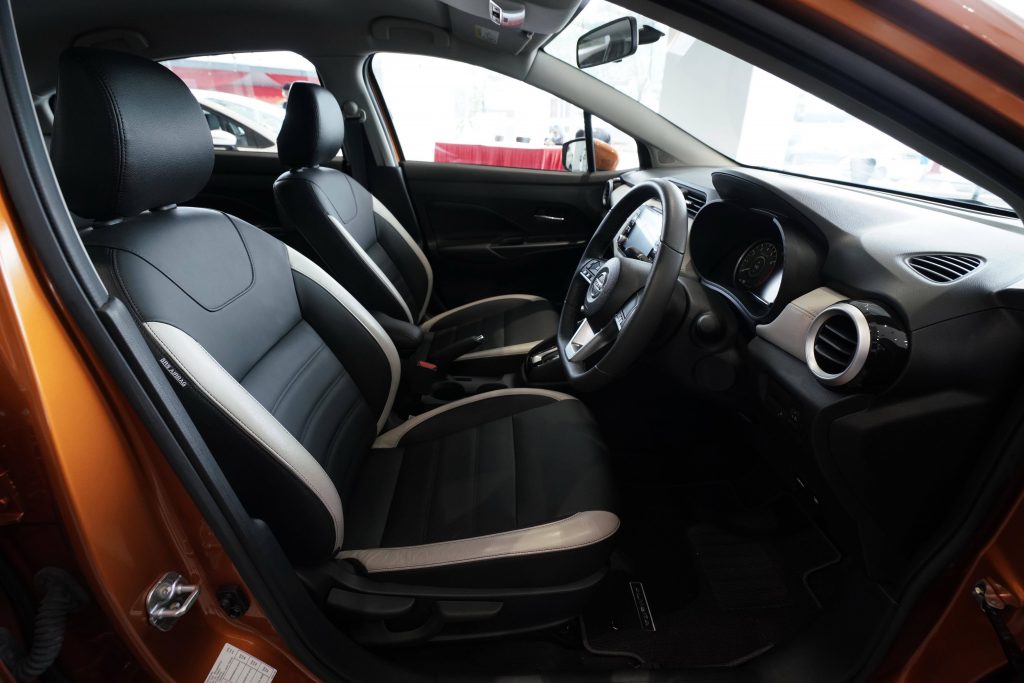 Members of the public are invited to experience the all-new Nissan Almera Turbo at the nationwide Nissan Test Drive Carnival from 19th to 20th December. Customers may stand a chance to win 5 iPhone SE (128GB) worth RM 2,199 when they test drive the all-new Nissan Almera Turbo powered by Shell FuelSave95 with DYNAFLEX technology which helps reduce engine friction and provides better engine efficiency, and a chance to win prizes worth up to RM 88,888 in the Buy & Win Contest when they purchase and register the all-new Nissan Almera Turbo before 31st December 2020.
Nissan Test Drive Carnival locations:
19th – 20th December

(10AM to 8PM)

Selangor
ETCM Puchong
03-8084 2391
ETCM Shah Alam
03-5519 8887
Wilayah Persekutuan
ETCM Kepong
03-6258 1515
ETCM Pandan Indah
03-4294 0312
Penang
ETCM Bayan Lepas
04-642 9919
Perak
ETCM Ipoh
05-506 3255
ETCM Taiping
05-848 3515
Malacca
SKK Motors
06-337 1330
Johor
Simpson Tan Auto (Danga Bay)
07-232 1199
Kelantan
Edaran Nuri Kota Bharu (Pasir Tumboh)
09-765 9888
Terengganu
Edaran Nuri Kemaman (Chukai)
09-859 6288
Sabah
OTS Motor Lahad Datu
089-883 703
Sarawak
ETCM Bintulu
086-338 826
ETCM Miri
085-322 926
For more information, please log on to www.nissan.com.my or call Nissan Customer Care Centre hotline at 1800-88-3838.