Automotive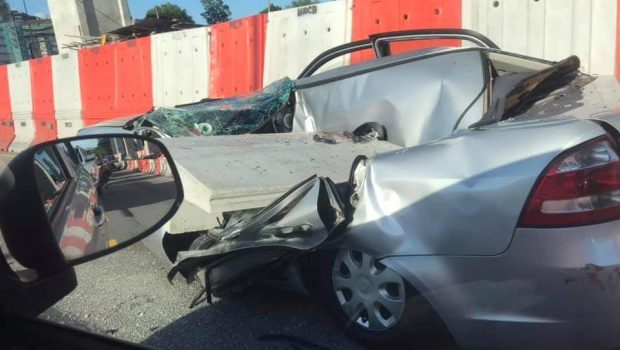 Published on September 20th, 2020 | by Joshua Chin
0
Proton Saga Crushed By Falling Concrete Slab
The driver of the Proton miraculously survived this horrific incident with only an injured left hand. 
A woman has amazingly been able to escape with her life after a horrific incident that occurred yesterday afternoon, in which a concrete slab fell from the sky and crushed her Proton Saga BLM.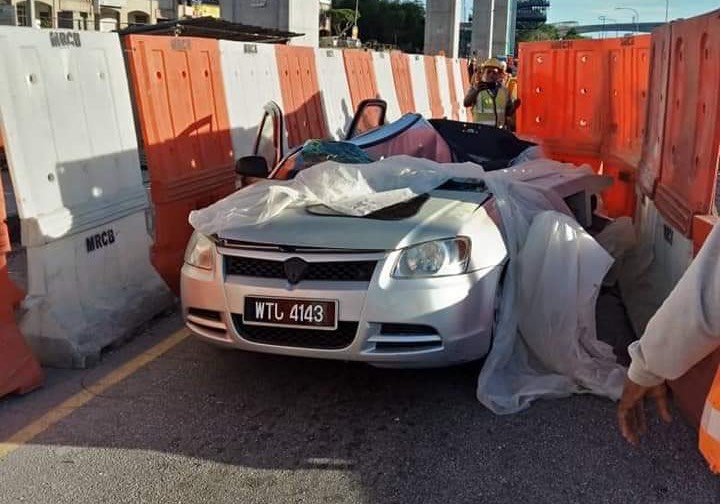 This horrifying incident occurred around 5pm yesterday when the woman was driving along the MRR2 heading towards Ampang from Sungai Besi, near Bandar Tasik Selatan. The aforementioned concrete slab was part of a highway parapet from the Sungai Besi-Ulu Klang Elevated Expressway (SUKE) construction, that was happening right above.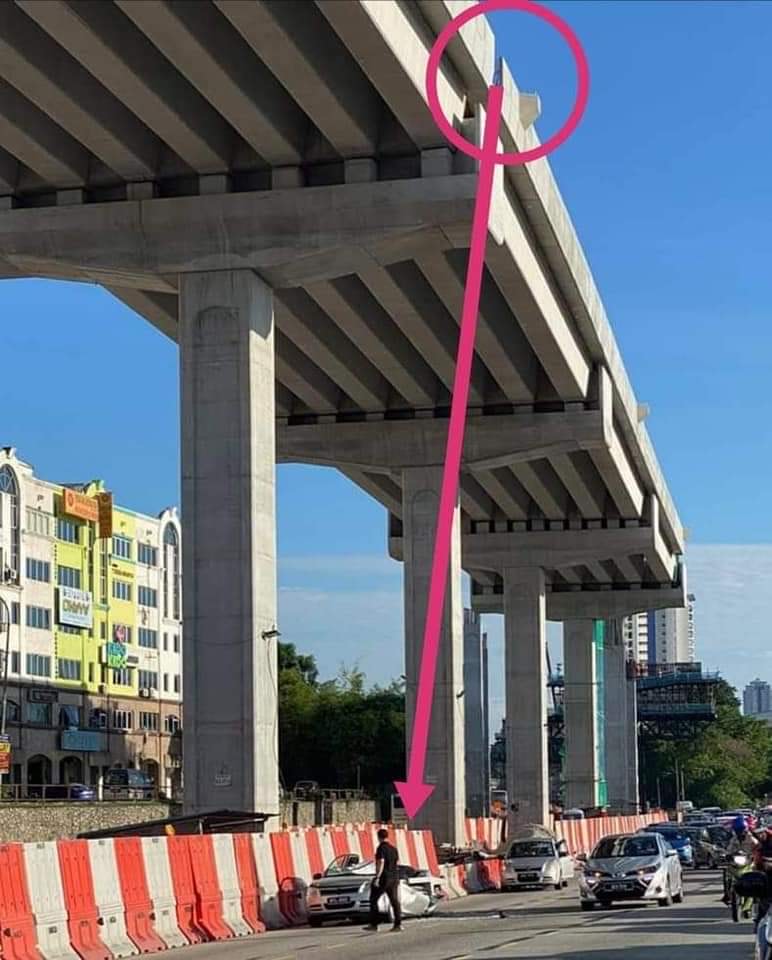 According to the Cheras district police chief Mohd Mokhsein Mohamed Zon, the 25 year old driver was rescued by fellow motorists before being sent to the hospital for further treatment. The extent of her injuries were only an injured left hand, which considering the state of her Proton Saga is in, is frankly a miracle in itself.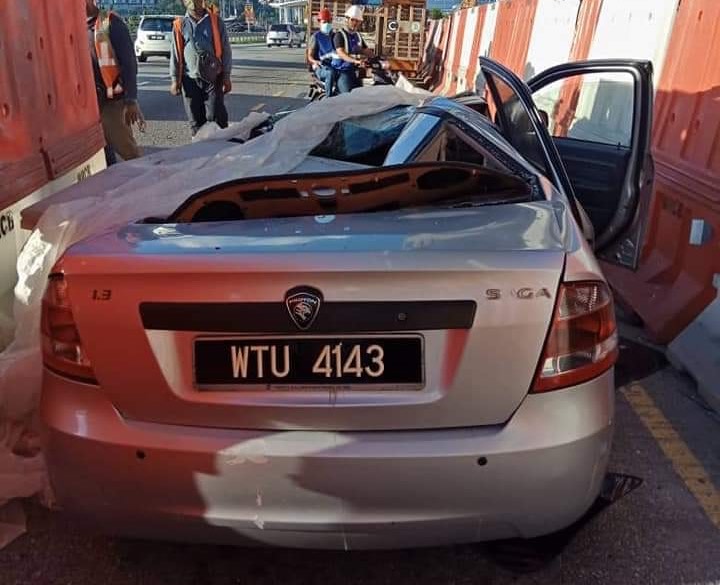 Speaking of the state of her Proton, the 1 metre square concrete slab that looks to have fell a good 40 metres has completely flattened the Saga. The concrete slab landed squarely on the passenger cell, crushing the roof of the Saga like it was paper. There is no doubt that the Saga will be totalled due to this incident. 
It was only perhaps by sheer luck that the falling one-tonne projectile landed slightly off centre from the car, with it landing mainly on the left-rear side, thus allowing the driver to cheat death that day. If there were any other passengers in the car, this story would not have ended this way.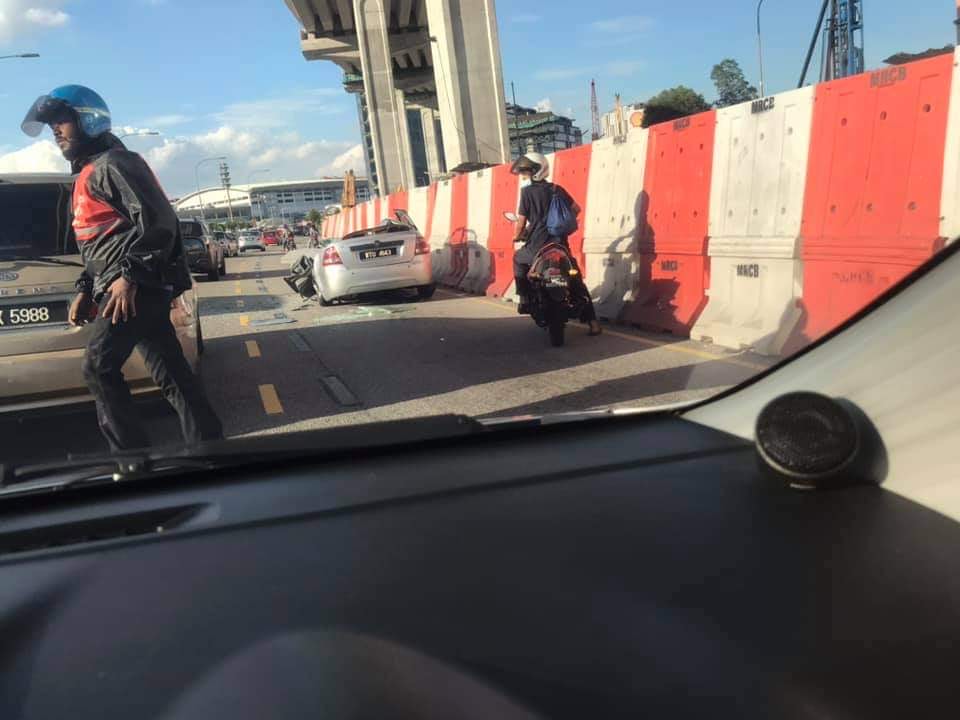 The project developer for the SUKE, Prolintas, has issued a stop-work order on construction work for this project, that also caused a two hour long traffic jam due to this incident. In a statement released by the highway construction firm, Prolintas pledges to fully cooperate with the relevant parties to assist in the investigation of the cause of this problem. They further go on to state that any inconvenience that arose from this incident is regrettable and SUKE will ensure that all aspects of safety are prioritised and improved from time to time. 
That said though, this is not even the first incident that happened on this on highway alone. Three months ago, a steel column fell from one of the exits on the SUKE near Taman Bukit Manda'rina in Cheras. The falling debris narrowly missed a worker and a vehicle.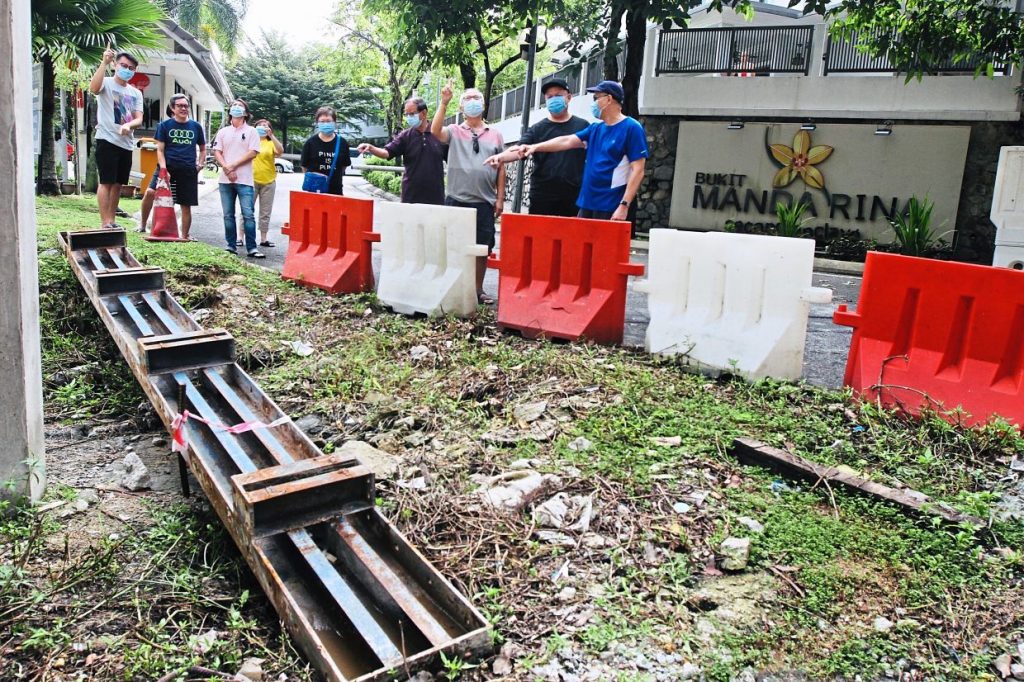 With more and more overhead development happening, especially considering the number of elevated highways popping up all over the Klang Valley, this has now become a legitimate concern for the people living down below and around these construction sites. And every time an incident like this happens, the developers come out with the same line of they will look into it. This may be passed off as a freak accident, but the number of freak accidents seem to be increasing.