Automotive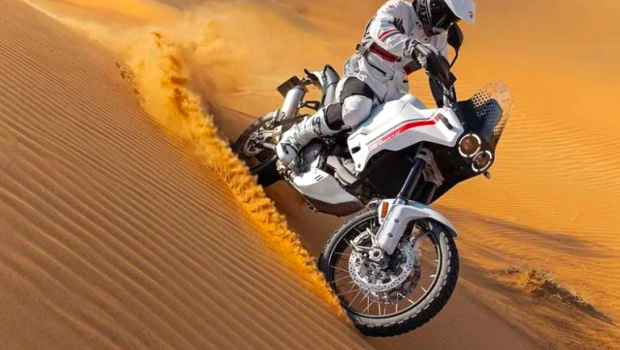 Published on January 19th, 2022 | by Aaron Fernandez
0
Ducati ends 2021 with 59,447 motorcycles sold globally
2021 was a great year for Ducati. Ducati managed to break their all-time sales by selling 59,447 of their motorcycles worldwide. This number is 24% higher than 2020 and 12% higher than 2019.
They reported a double-digit growth in their top market, the United States which independently sold 9,007 units.
 Ducati Italy followed with their 8,707 units sold, and Germany with 6,107 units sold which were both increased sales by 23% and 11% respectfully. The Chinese market also grew with 4,901 motorcycles while the French selling 4,352 and UK with 2,941 units.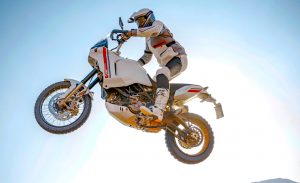 Most of Ducati's ground-breaking year was due to the success of the Multistrada V4. The Multistrada V4 was the best-selling and most popular Ducati in 2021 with a total of 9,957 units sold.
The Ducati Scrambler 800 family followed with 9,059 units and the Monster with 8,734 motorcycles sold.
 Despite the best-selling year in the company's 95-year history, the unpredictability of the Covid-19 pandemic has negatively impacted the company.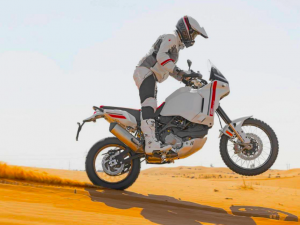 Claudio Domeniciali, Ducati CEO has shared Ducati's struggles during this ongoing pandemic, "The pandemic, which is still underway, in addition to generating so much suffering, has also made activities more complex, forcing us to conduct a continuous internal reorganization. Supply chains created delivery delays for which I want to apologize to all Ducatisti, thanking them for their patience."
Ducati have also slowly started their electric era. In 2022 alone, Ducati have presented nine new models to the public during the Ducati World Premiere web series.
They plan to create a various range of motorcycles to cater to the need of every type of motorcyclist. Expectations are particularly high for the DesertX, the Ducati bike designed to tackle demanding off-roads with 21″ front and 18″ rear wheels, long suspension travel and ample ground clearance.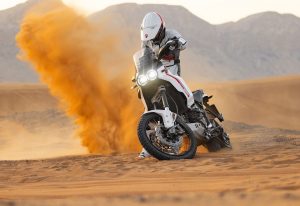 "With the DesertX we will have from this year on an extremely attractive proposal for adventure fans, and other ambitious projects are currently in development. The core values ​​of the brand – Style, Sophistication, Performance and Trust – are more current than ever," Claudio Domeniciali expressed.
The core values of the brand are perfectly shown in by the Ducati Panigale V4 which is also set to release. In its latest evolutionary step, it becomes the closest vehicle to a MotoGP bike that a motorcyclist can ride.
 The 2022 range of Ducati models are already receiving praise from enthusiasts as demonstrated by the highest order portfolio ever at the beginning of the year. You can view the 2020 range at a dedicated section available on the Ducati.com website.