Motorsports
News
McLaren Racing Debuts 'Stealth Mode' Livery For Singapore GP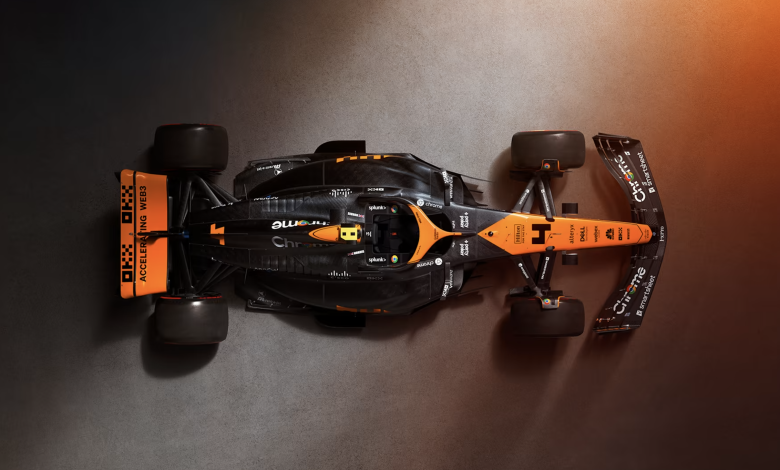 This new livery will also be appearing on the McLaren F1 cars for the upcoming Japanese GP too. 
Possibly tired of their traditional orange already, McLaren Racing has recently revealed a new 'Stealth Mode' racing livery. The third unique livery from the team after the 'Triple Crown' colour scheme it used the Monaco and Spanish races, this new predominantly black design is to be seen on its MCL60 F1 cars during the upcoming Singapore GP and subsequent Japanese GP.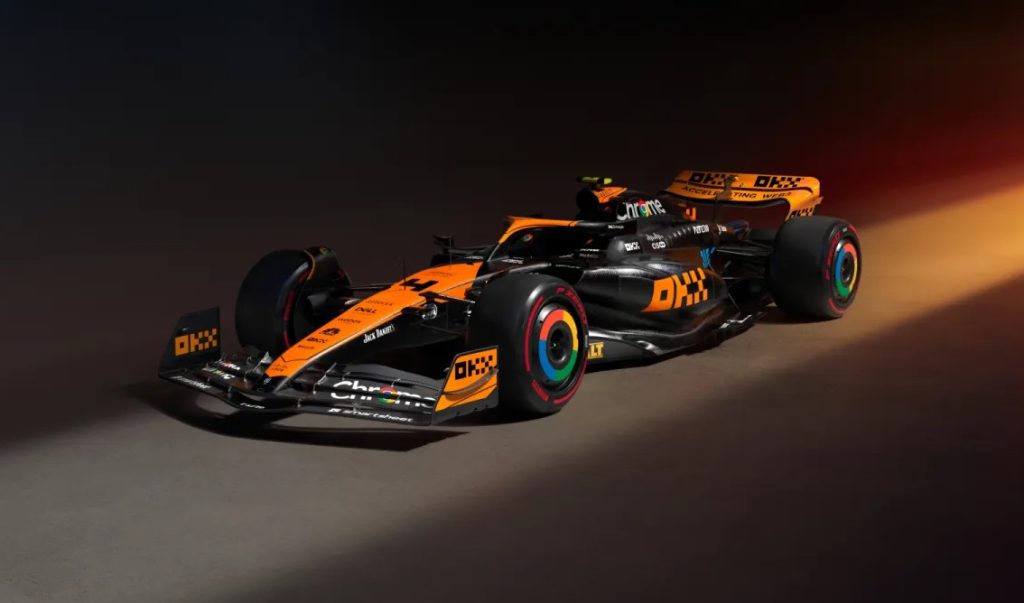 This new livery design was apparently concocted by McLaren Racing in partnership with its sponsor OKX. The predominantly black colour scheme with orange accents is apparently according to the team at least, meant to represent 'the two brands' belief in putting in hard work behind the scenes to strive for excellence, while embracing change and innovation'. This black colour scheme also extends to the driver's race suits too. 
That said, it might also not too far fetched in thinking that McLaren Racing might be shedding a few pounds with this bare carbon look ahead of the Asian leg of this Formula 1 season. A few kilos saved on paint could after all prove to be all that is needed for the team to find themselves somewhere on the podium, especially when considering its driver Lando Norris has already mentioned that the upcoming races will be the best chance yet for the team to sneak in a win.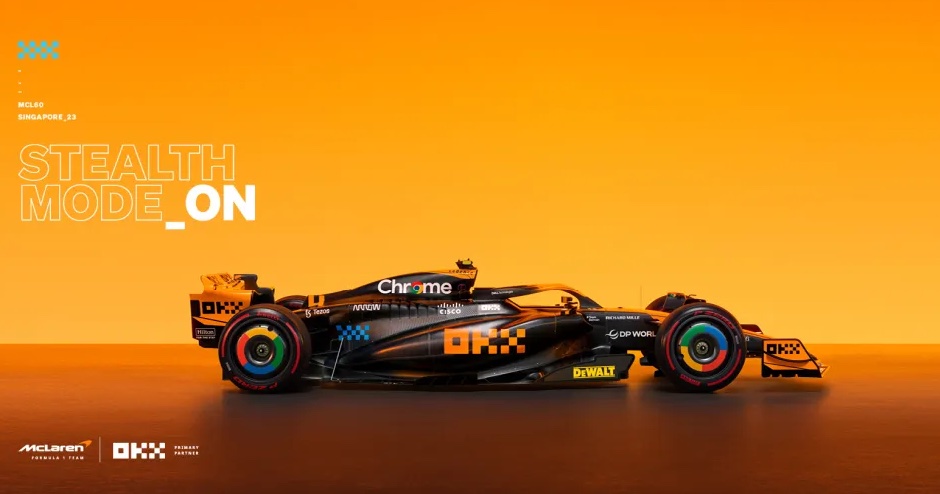 It remains to be seen however whether McLaren Racing does actually manage to topple the rocket ship Red Bulls round Marina Bay, with Max Verstappen looking likely to already be honing in for his record-extending 11th consecutive victory this coming weekend. In any case too, the team will likely not be the only one having a new livery for the upcoming races, as Williams is apparently to also be sporting an altered design courtesy of its ongoing partnership with Gulf Oil. 
The final livery design of the Williams has yet to be revealed thus far at time of writing, but is to be the one chosen by fans following a vote this past July. This new Gulf Oil livery will be used by the team for the Japanese GP and rather appropriately, the Qatar GP too.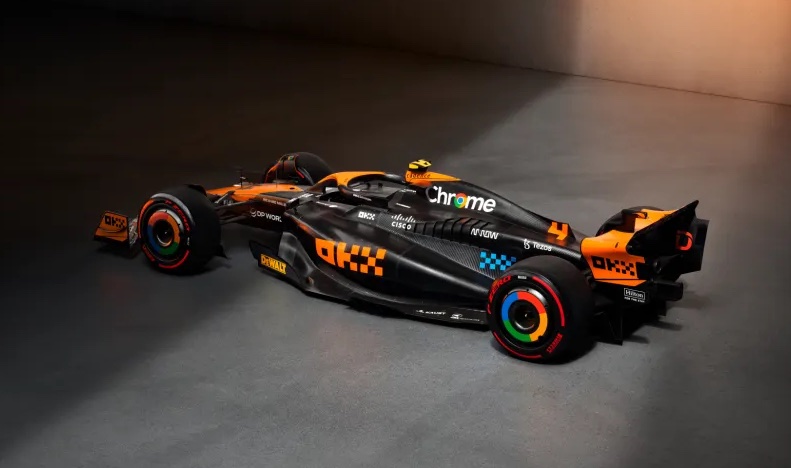 PRESS RELEASE: McLaren Racing and OKX, a leading Web3 technology company and Official Primary Partner of the McLaren Formula 1 Team, today revealed a limited-edition Stealth Mode livery design to be carried on the McLaren MCL60 F1 cars at the 2023 Singapore Grand Prix (15 – 17 September) and the 2023 Japanese Grand Prix (22 – 24 September).
The Stealth Mode livery was co-designed by OKX and McLaren, and will switch McLaren's livery colourway, augmenting black against the team's classic papaya trim. The sleek and understated design represents the two brands' belief in putting in hard work behind the scenes to strive for excellence, while embracing change and innovation.
The MCL60 was revealed in Stealth Mode on Wednesday, 13 September at an exclusive media event in Singapore at Lantern, Fullerton Bay Hotel. The event was attended by OKX Chief Marketing Officer Haider Rafique, McLaren F1 Team drivers Lando Norris and Oscar Piastri, and McLaren Racing Executive Director, Partnerships & Accelerator, Matt Dennington.
A limited-edition T-Shirt will be made available through the McLaren Store, and at a limited giveaway for attendees of Token2049, the Web3 conference taking place in Singapore prior to the race.
To bring fans closer to Stealth Mode, OKX will host a McLaren-themed fan zone, OKX Race Club, at Chijmes, Singapore. The OKX Race Club will run from Thursday, 14 September to Sunday, 17 September, featuring a Stealth Mode show car, racing simulators, giveaways and surprise guests over the race weekend. Lando Norris will make an appearance on opening day, Thursday, 14 September, at 19:20 SGT.