Automotive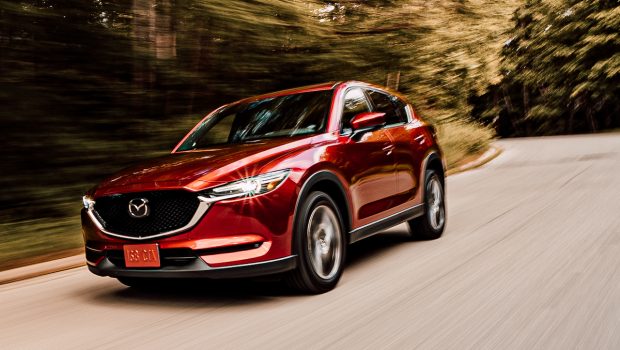 Published on September 13th, 2019 | by Hammer
0
MAZDA CX-5 Turbo 2019 details and pictures
In its 2012 debut, the Mazda CX-5 introduced the world to Mazda's KODO – Soul of Motion design ethos and SKYACTIV Technology that would lay a path for Mazda vehicles to come. Since then, the CX-5 has seen continuous improvements, including an all-new design in 2017. Now for 2019, Mazda's best-selling SUV, takes the next step with a host of new technological features that enhances the vehicle's comfort and convenience, driving stability and performance.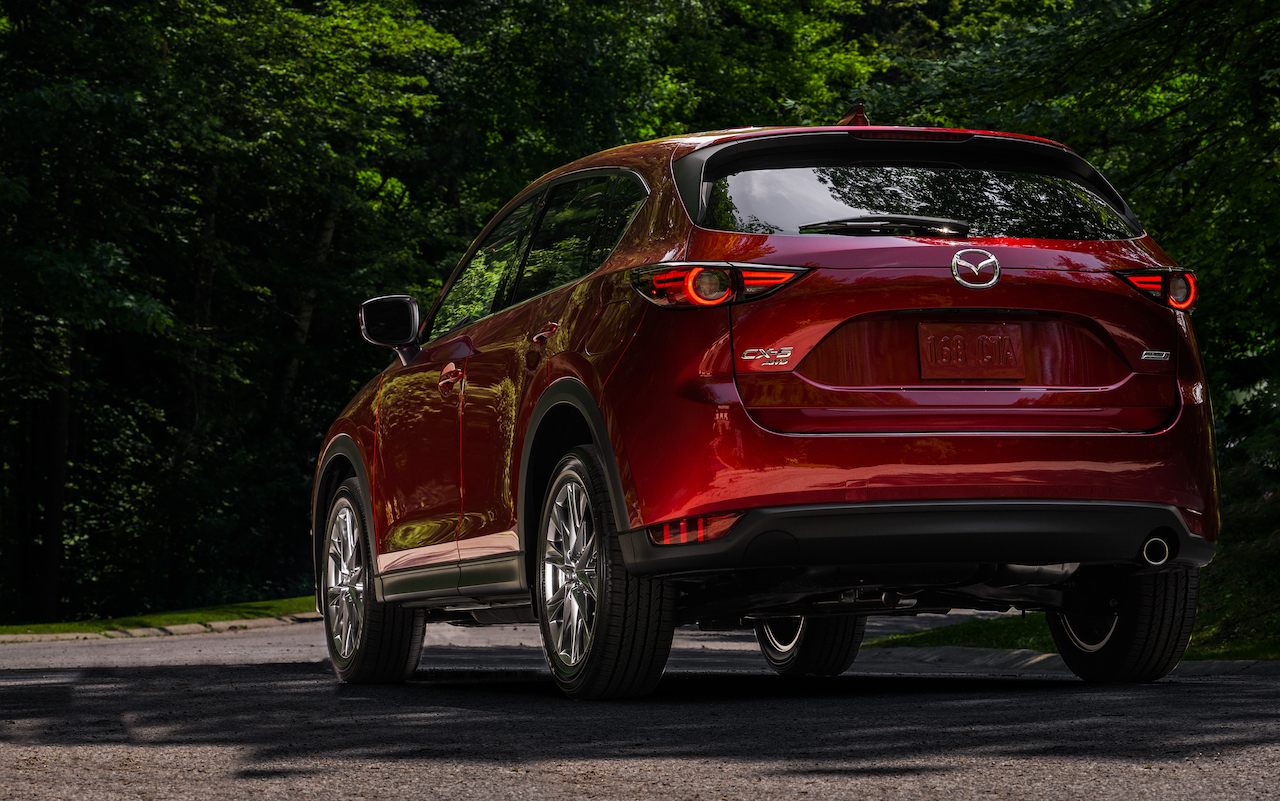 In terms of enhanced comfort and convenience, Apple CarPlay® and Android Auto® come as standard and is accessible via the MAZDA CONNECT Infotainment display.  With the increase in popularity of smartphones from Apple and Android, customers can now experience more seamless connectivity – by accessing integrated apps such as Waze®/Google® Maps, Spotify®, and other phone functions. These infotainment technologies can help occupants use smartphone applications in a safer manner while keeping the driver's hand and eyes away from their smartphone.
There is also the introduction of a new configurable 7.0-inch TFT gauge display. Exclusive on the SKYACTIV-G 2.5L Turbo variant is the Coloured Windshield Projection Display.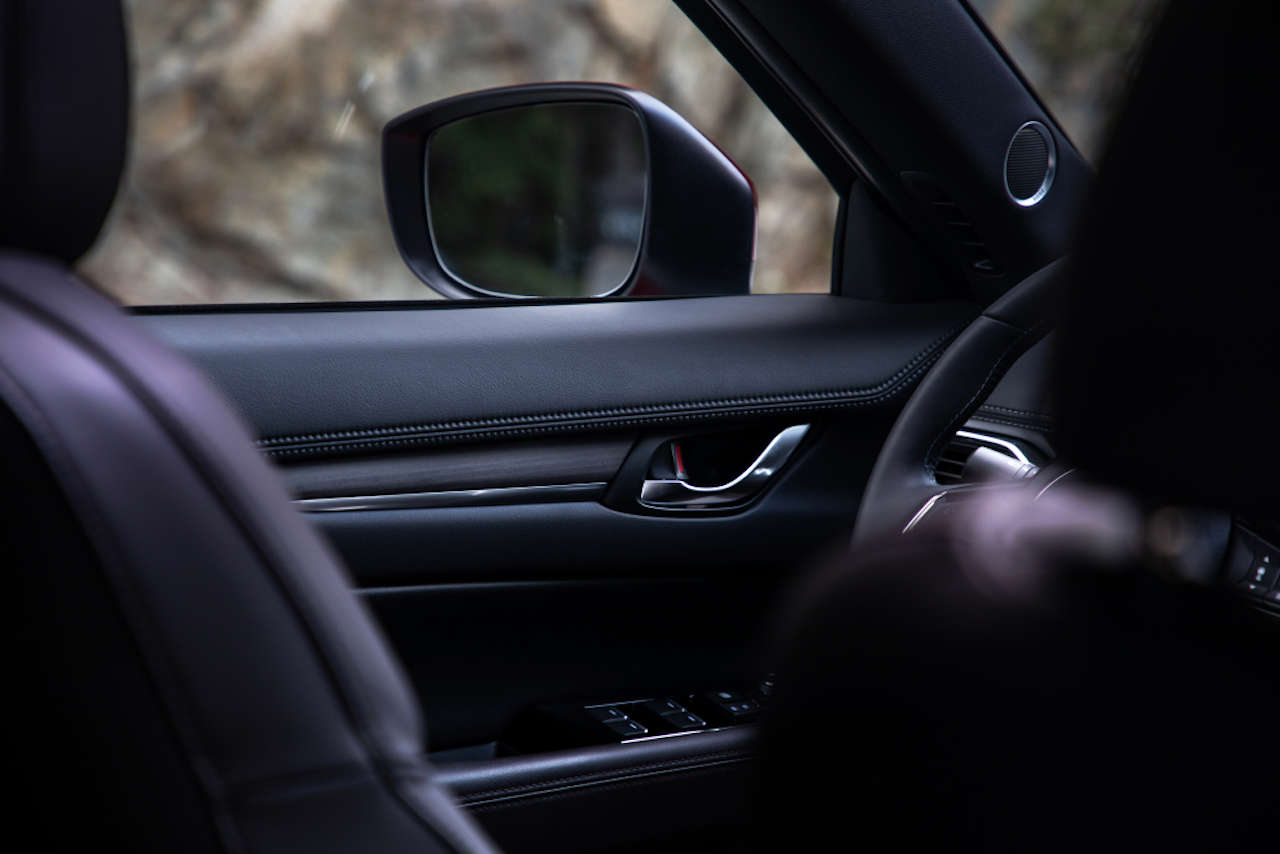 In terms of enhanced driving stability, the new G-Vectoring Control Plus (GVC Plus) feature comes as standard across all variants. The original G-Vectoring Control is a Mazda-exclusive technology that makes steering response more precise and consistent by using small changes in the engine torque to shift weight to the front tires whenever the driver turns the wheel. In the updated version, GVC Plus improves steering response as the driver straightens the wheel, by adding a hint of braking to the outer wheels.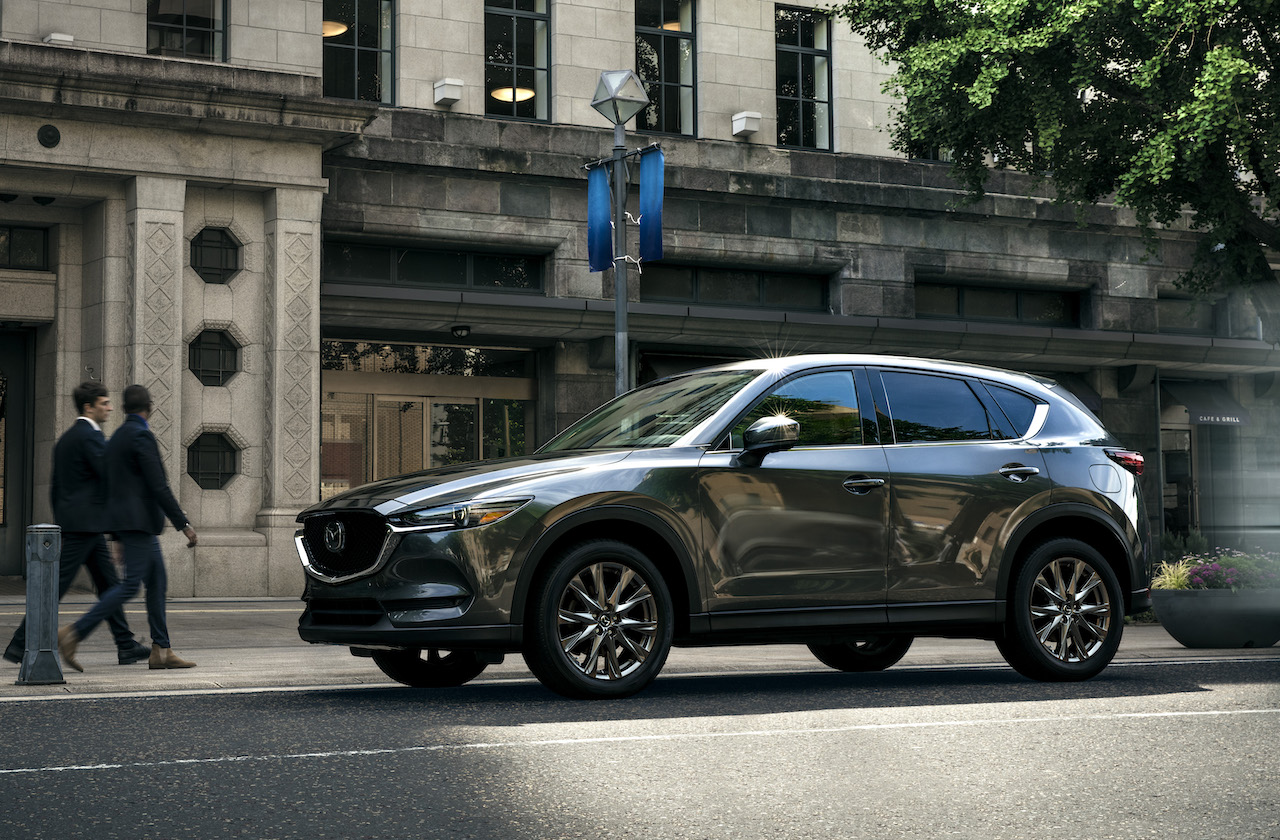 The more precise response of GVC Plus helps prevent the drive from accidentally over-driving the car in high-speed and emergency manoeuvres, resulting in better stability for the vehicle, and even more confidence for the driver.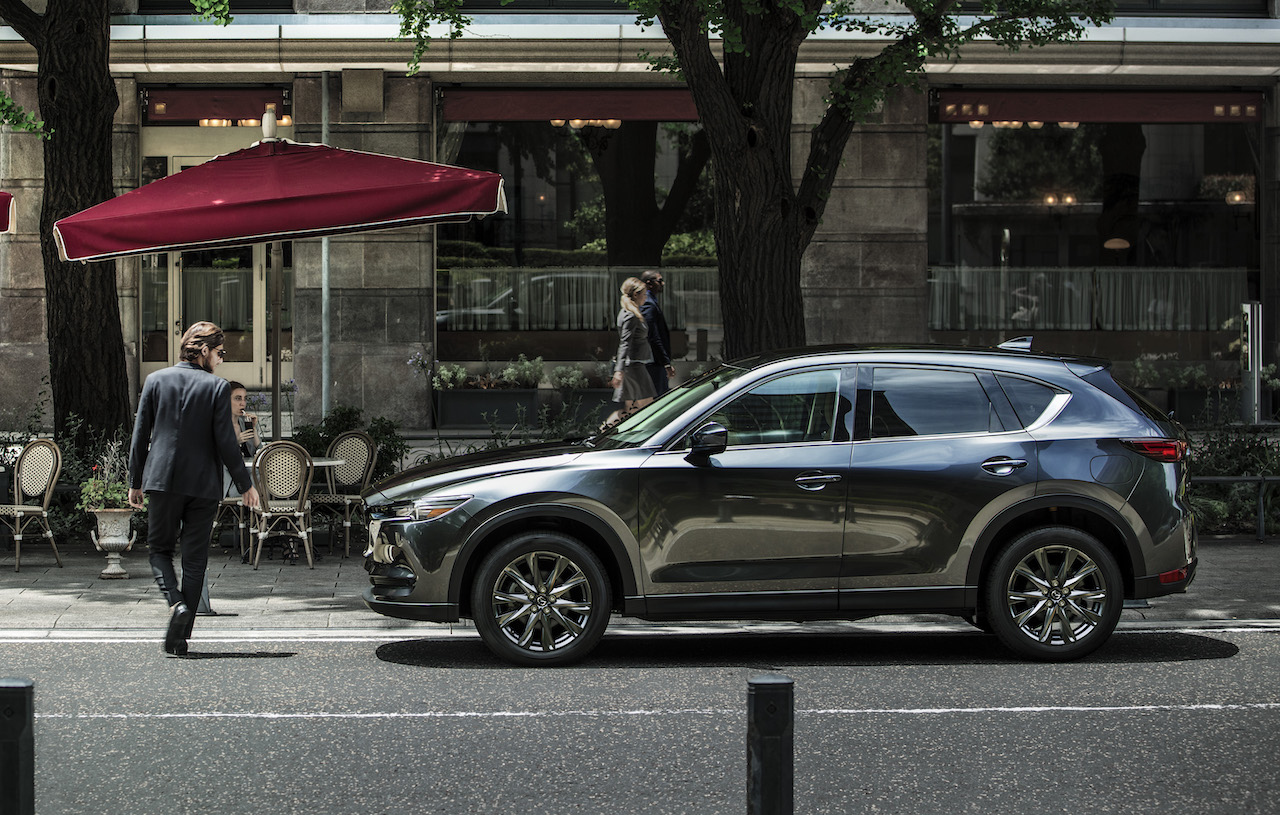 GVC Plus can help make any driver better by helping the CX-5 Turbo go where the driver expects it, which can result in enhanced peace of mind. Purely a software control system, GVC Plus adds no weight, by simply coordinating the existing electronic control systems, allowing the engine and brake system to respond to the steering wheel for a seamless, coordinated response.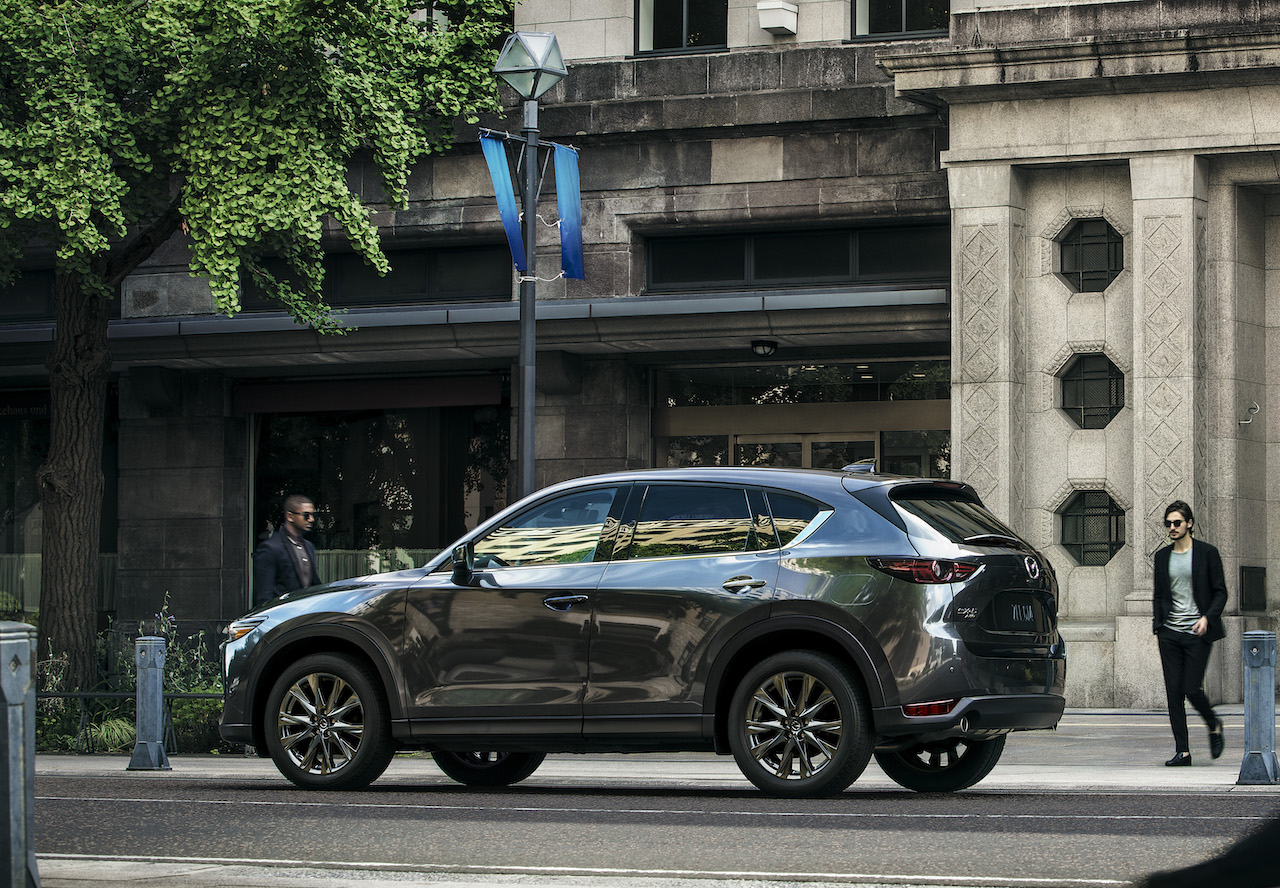 In terms of enhanced performance, the 2019 CX-5 also sees the introduction of a new SKYACTIV-G 2.5L Turbocharged AWD variant which replaces the SKYACTIV-D 2.2L AWD diesel variant. The SKYACTIV-G 2.0L and 2.5L Naturally Aspirated 2WD variants as well as the SKYACTIV-D 2.2 2WD Diesel still remain in the current line-up. All are paired with SKYACTIV-DRIVE 6-Speed Automatic transmission with Manual Shift mode.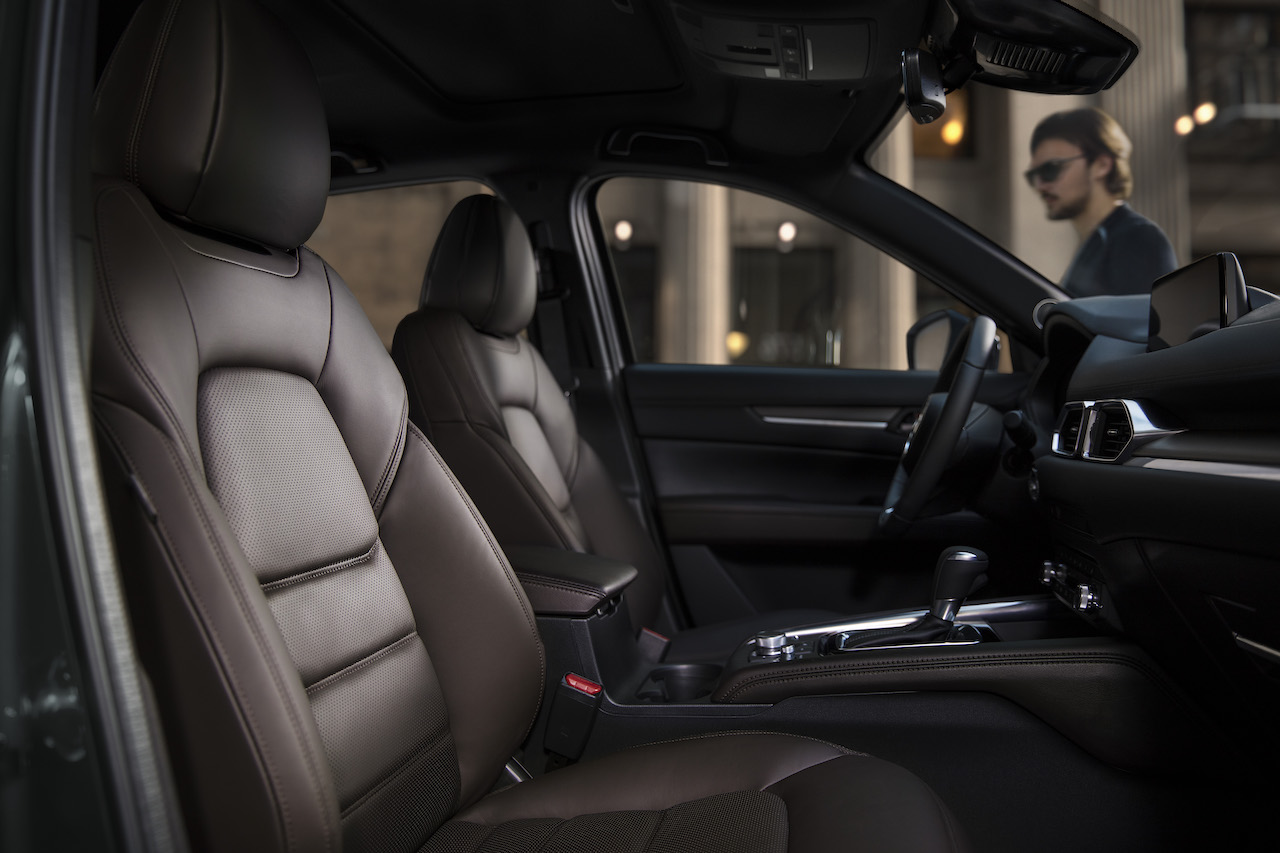 The new SKYACTIV-G 2.5L Turbocharged engine produces 227 horsepower at 5,000 RPM and 420 Nm of torque from just 2,000 RPM. It offers smooth, linear acceleration and a premium performance driving feel.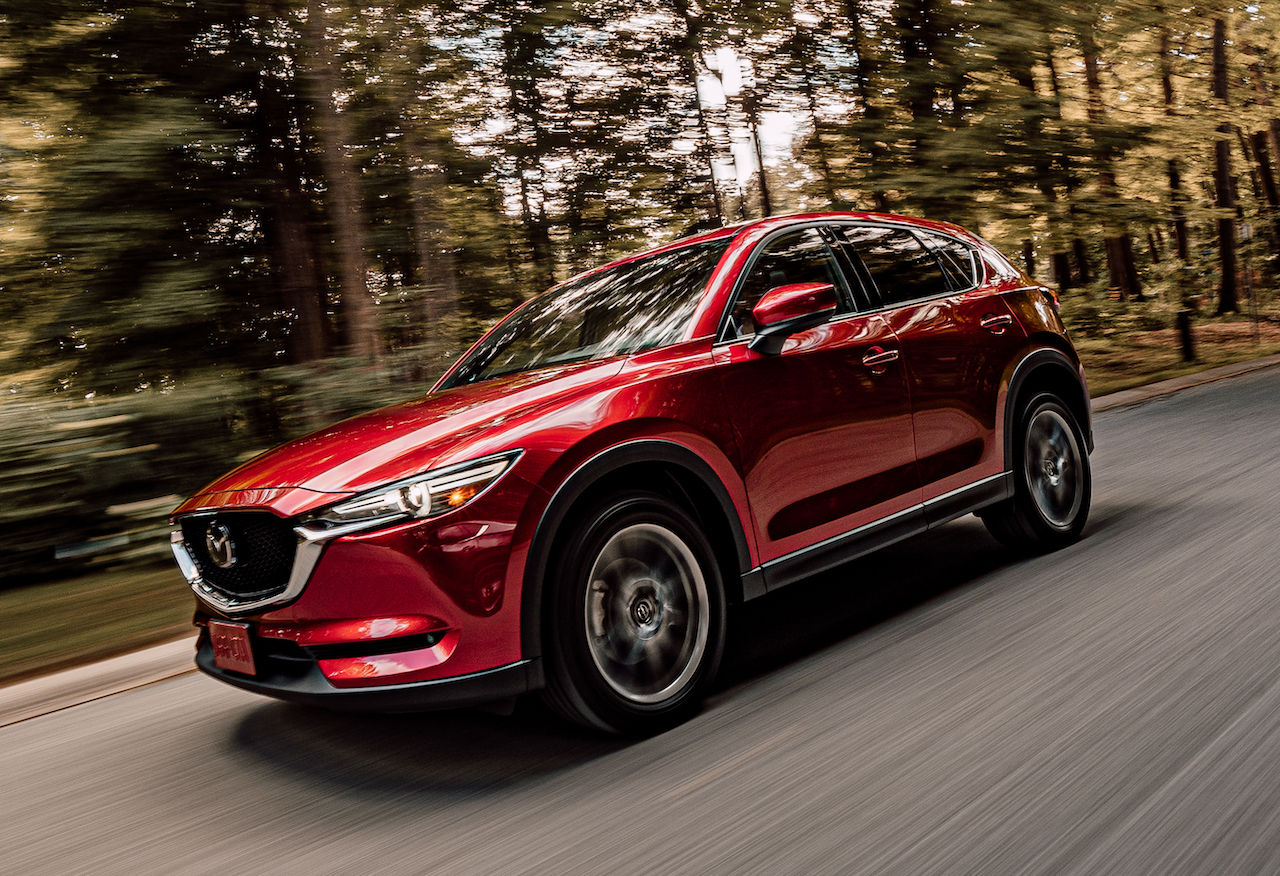 Powerful, efficient and running on petrol, this new 2.5L turbo engine has one of the highest compression ratios of any four-cylinder turbocharged engine, at 10.5:1, achieved through a series of innovative SKYACTIV technologies.  These include an oil pump with continuously variable displacement, multi-hole injectors, Mazda's Dynamic Pressure Turbo and cooled Exhaust Gas Recirculation (EGR), all working to maximise combustion efficiency and minimise energy losses.
Mazda's Dynamic Pressure Turbo builds boost at low RPM by using a small inlet port to accelerate the exhaust gasses hitting the turbine, akin to how water velocity increases when one holds his or her thumb over a hose. From there, a secondary valve can open up at higher RPM for increased airflow and maximum horsepower. A pulse scavenging 4-3-1 manifold prevents exhaust from restricting airflow through the engine and helps the engine breathe freely.
In too many instances, turbocharged engines are mated to continuously variable automatic transmissions (CVT), operating in a narrow band of efficiency, sacrificing the feeling of connectedness between driver and car – a valued characteristic of all Mazda vehicles called Jinba-Ittai. Mazda's six-speed SKYACTIV-DRIVE automatic transmission, paired as a standard to the SKYACTIV-G 2.5L Turbocharged engine, keeps its torque converter locked through most of its operation, giving a more connected sense of controllability thus resulting in a more spirited drive.
Mazda vehicles are more than a mode of transportation – they are created to be part of the journey and enrich people's lives through a vehicle ownership experience that celebrates driving and to become a brand that creates an emotional bond with its customers. Fuelled by an abiding thirst for challenge and uncompromising belief, Mazda designers and engineers infuse their passion into their work to evoke an emotional bond between the brand and its customers. These efforts to further enhance the driving experience are all seen in the continuous improvements in the CX-5 and allowing it to delight customers and enrich their lives.
With over 2 million units sold worldwide, the Mazda CX-5 has received many Global Industry accolades to its credit which includes the Top-Three Finalist for the 2018 World Car of the Year as well as 2017 and 2018 IIHS Top Safety Pick.
The MAZDA CX-5 is currently assembled as CKD in Malaysia and is available in four engine choices; SKYACTIV-G 2.0L, 2.5L, 2.5L Turbo and SKYACTIV-D 2.2L.  All are paired with the SKYACTIV-DRIVE 6-Speed Automatic transmission with Manual Shift mode.
The 2019 New Mazda CX-5 variants except for the 2.0L 2WD GL variant also comes equipped with a host of Mazda's flagship i-ACTIVSENSE advanced safety features which includes, but not limited to the following; Blind Spot Monitoring (BSM) with Rear Cross-Traffic Alert (RCTA), Smart City Brake Support (Front & Rear).
The colour line-up includes Soul Red Crystal, Machine Gray, Snowflake White Pearl, Deep Crystal Blue, Sonic Silver, Meteor Gray, Jet Black and Arctic White; making a total of 8 colours available.
The new Mazda CX-5 Turbo is officially open for booking and the vehicle will be showcased at Bangsar Shopping Centre starting from September 11 to September 15, 2019 alongside with a wide range of Mazda models. Official pricing will be announced at a later date.
All new Mazda vehicles registered from January 1, 2019 onwards will have 5-Years Manufacturer Warranty + 5-Years Free Maintenance (except Mazda BT-50) according to manufacturer's standards inclusive of labour, parts and lubricants. Both Manufacturer Warranty and Free Maintenance have a coverage period of five years and a mileage limit of 100,000km, whichever comes first.