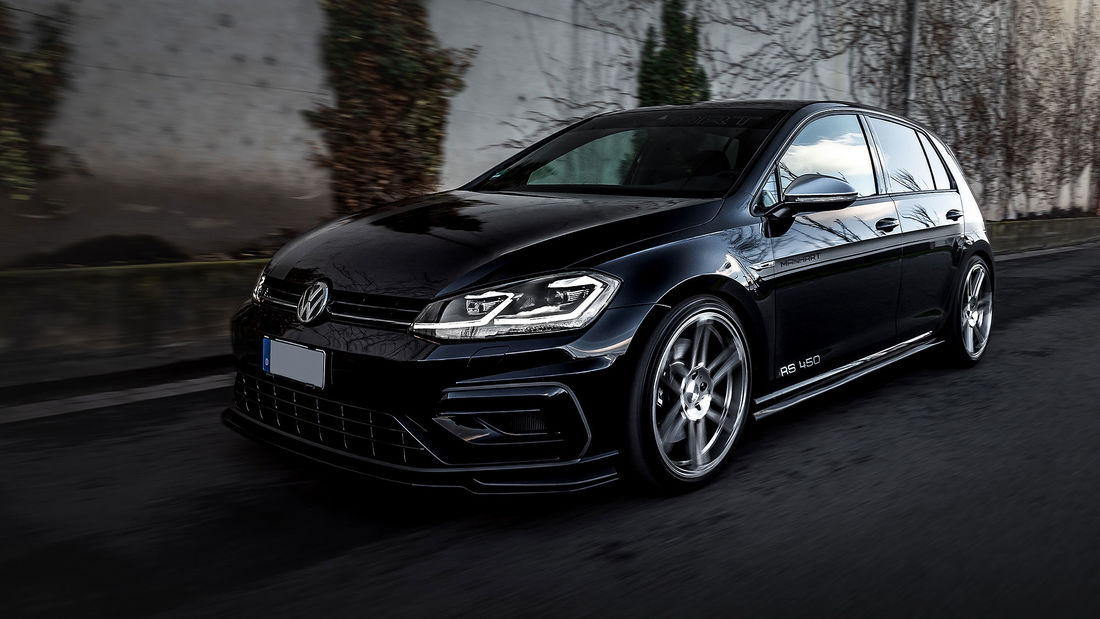 A larger turbocharger and other measures give this Sporty VW Golf an enormous increase in performance. Manhart Performance has been optically discreet about this tuning program.
A VW Golf R tuned by Manhart? You though they only tune BMWs. Now that the company is no longer called Manhart Racing, but Manhart Performance, other car brands have long been part of their tuning portfolio are starting to emerge. Among other things, that of the Mk7 Volkswagen Golf R.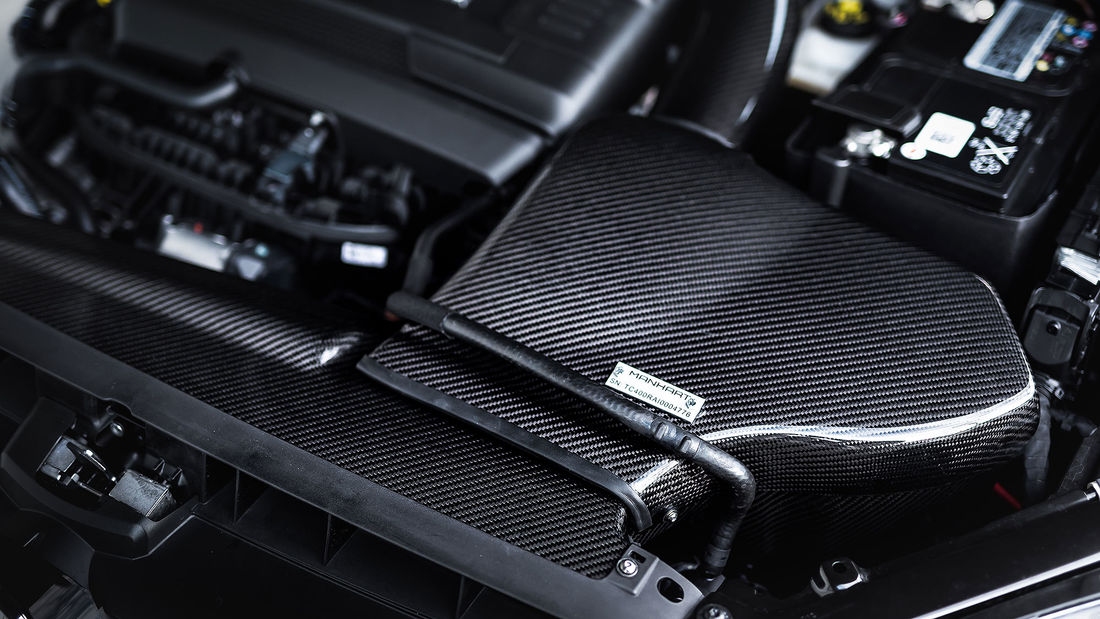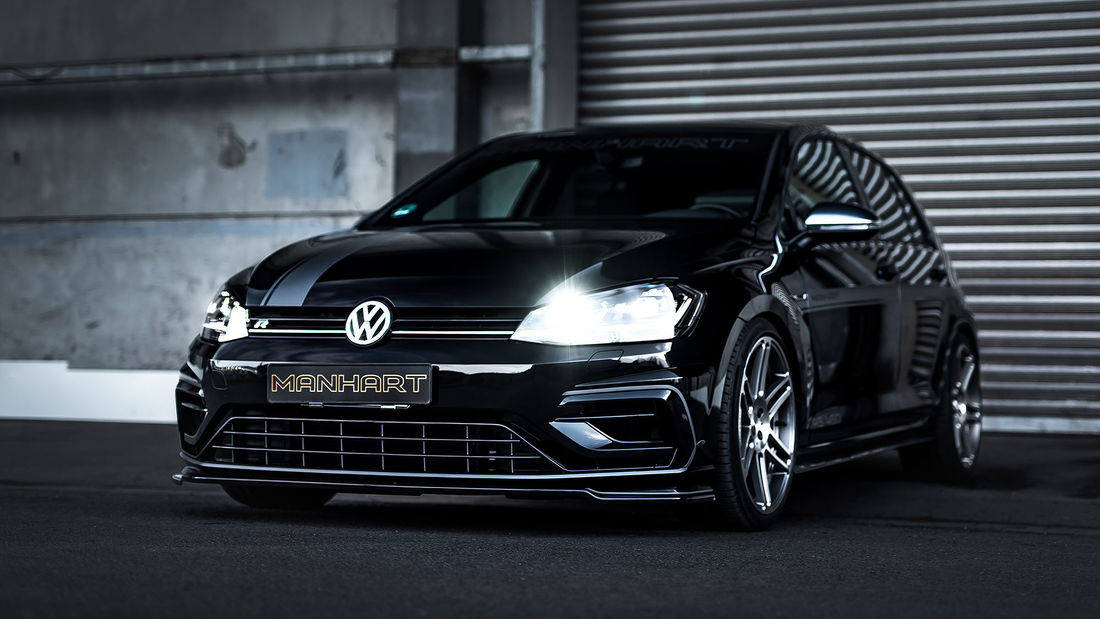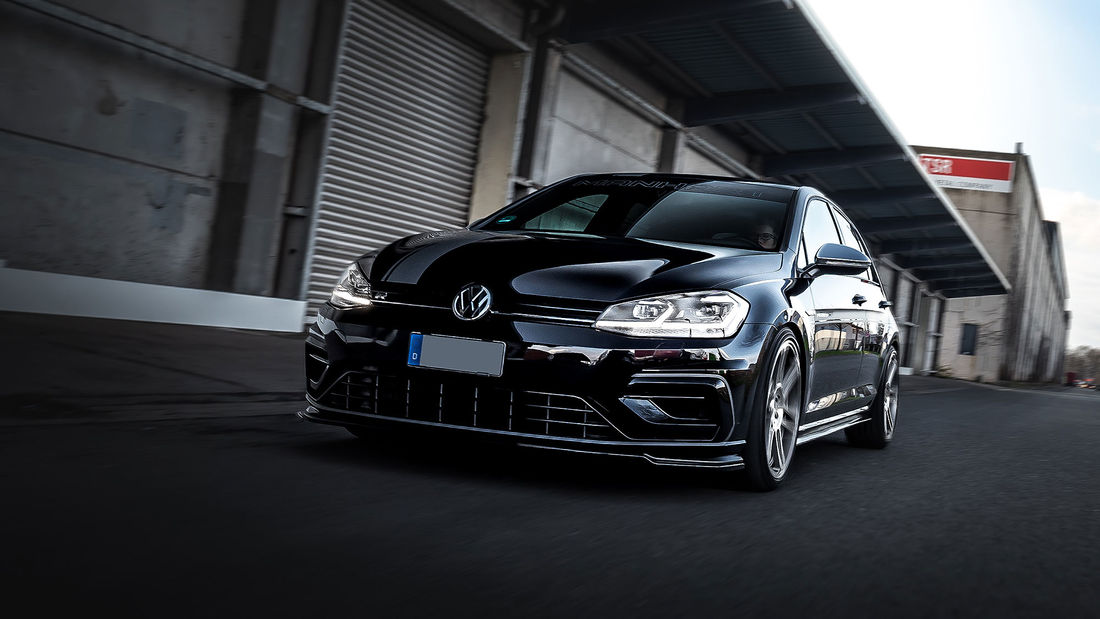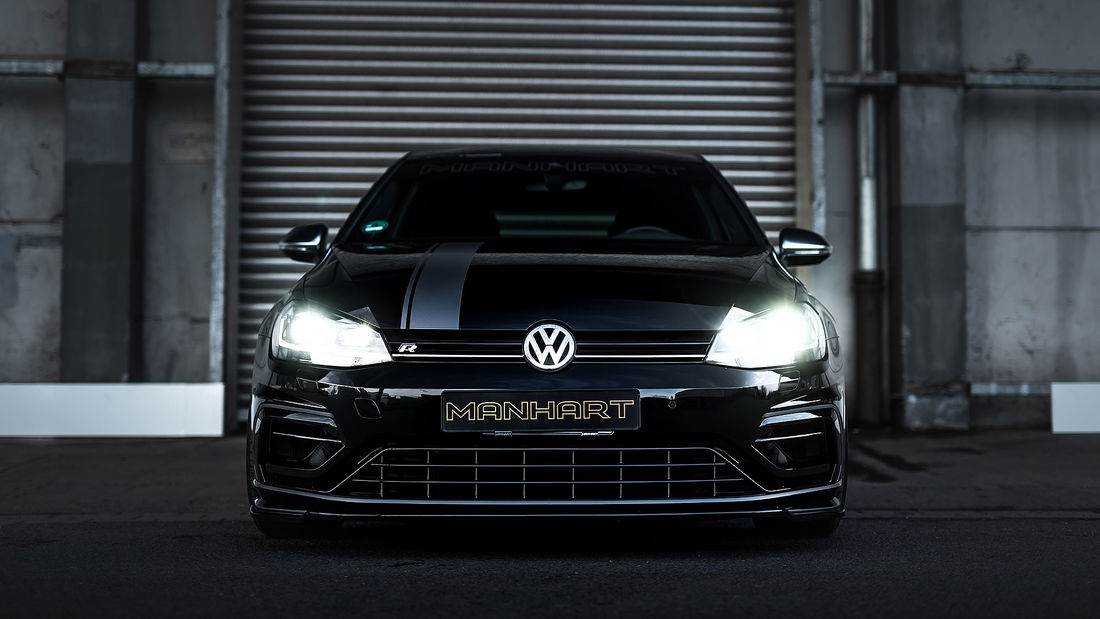 With larger turbo
The main focus was on the engine. In order to bring the two-liter turbo petrol engine from a factory 310bhp to 450bhp and from a maximum of 380Nm to a massive 500 Newton meters, the Wuppertal based tuning company installed a larger turbocharger. On top of that, the turbocharged four-cylinder engine gets a different set of spark plugs, a newly calibrated engine control system, a charge air cooler from Wagner and an Eventuri carbon intake system. However, all this better performance, which Manhart does is not revealed in detail.
Manhart performance
The two-liter turbo of the VW Golf 7 R now pushes with 450bhp and a maximum of 500Nm. But the hot hatch must not only inhale more freely, but also exhale. Manhart has delivered a new downpipe, a 300-cell sports cat and a new center silencer. In countries with less stringent exhaust gas regulations, catalytic converter and gasoline particulate filter-free exhaust systems are also possible. A suspension spring set from H&R lowers the Golf R body a little bit and brings the new gear to its advantage. The key data of the Concave One alloy wheels in the "Diamant Polished" finish: 8.5 x 19 inches and tires in the format 235/35 R 19. The standard brake system can be optimized on request.
Rieger spoiler and subtle decor
Manhart is optically restrained. There is only one spoiler lip from the Rieger Tuning range for the body. In addition, there is a set of decals consisting of lettering and several decorative strips, which contrasts in silver with the black paint of the Sport Golf. Manhart leaves it on the inside with his own shift paddles, which can be used to flip through the seven gears of the dual clutch transmission.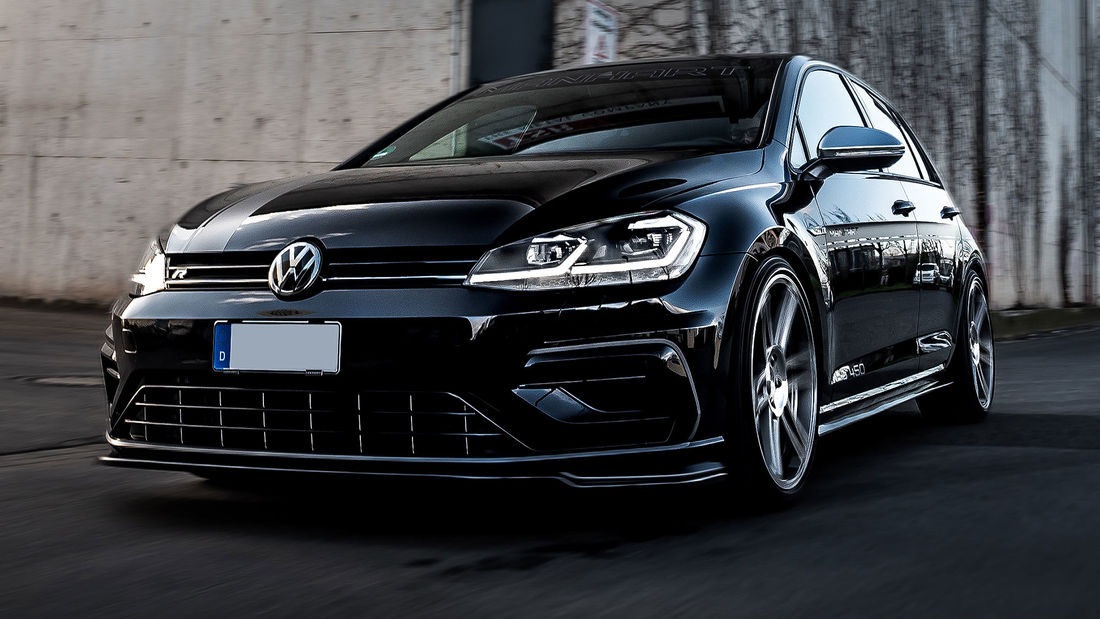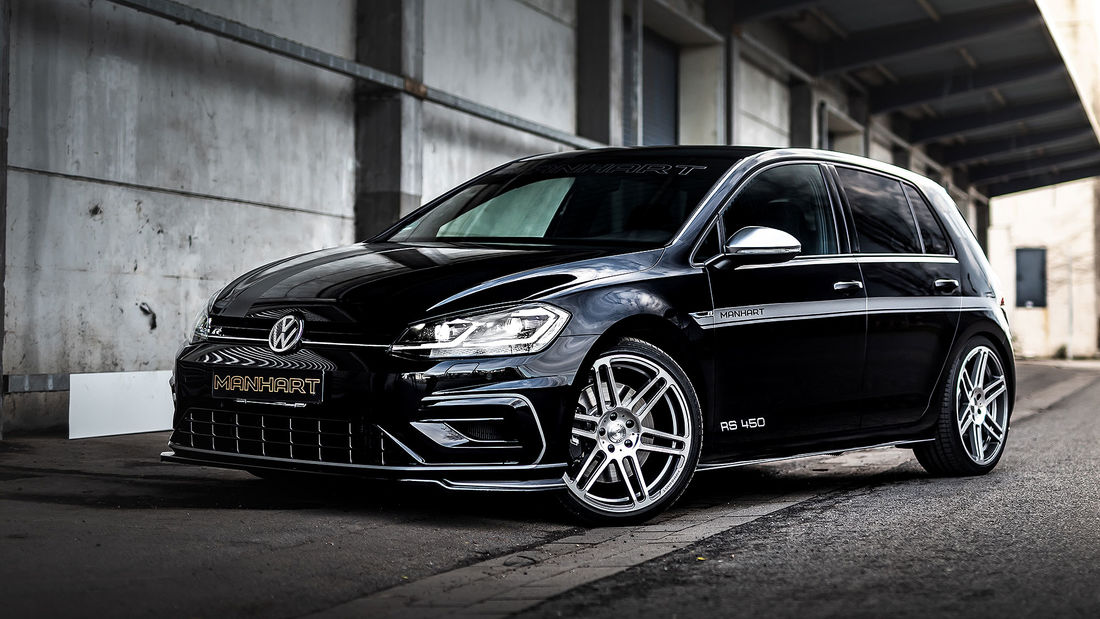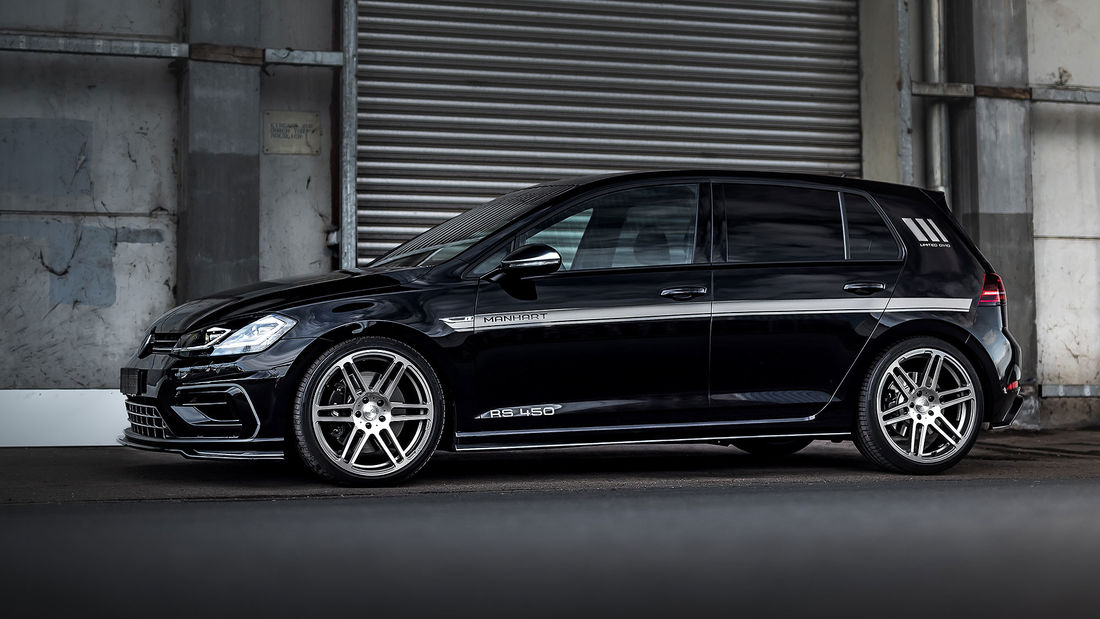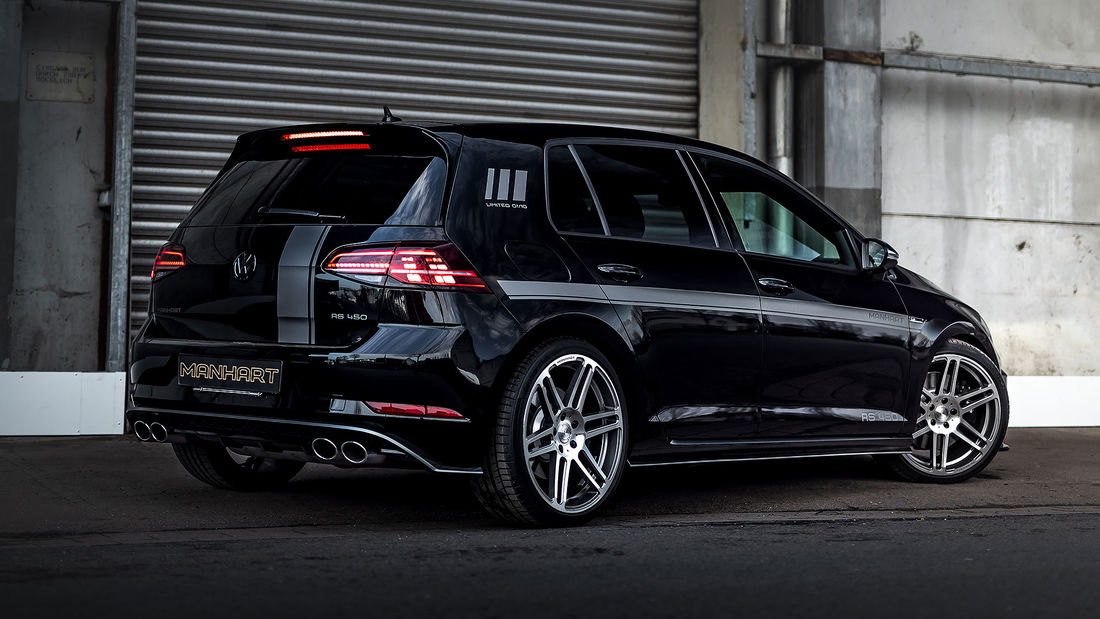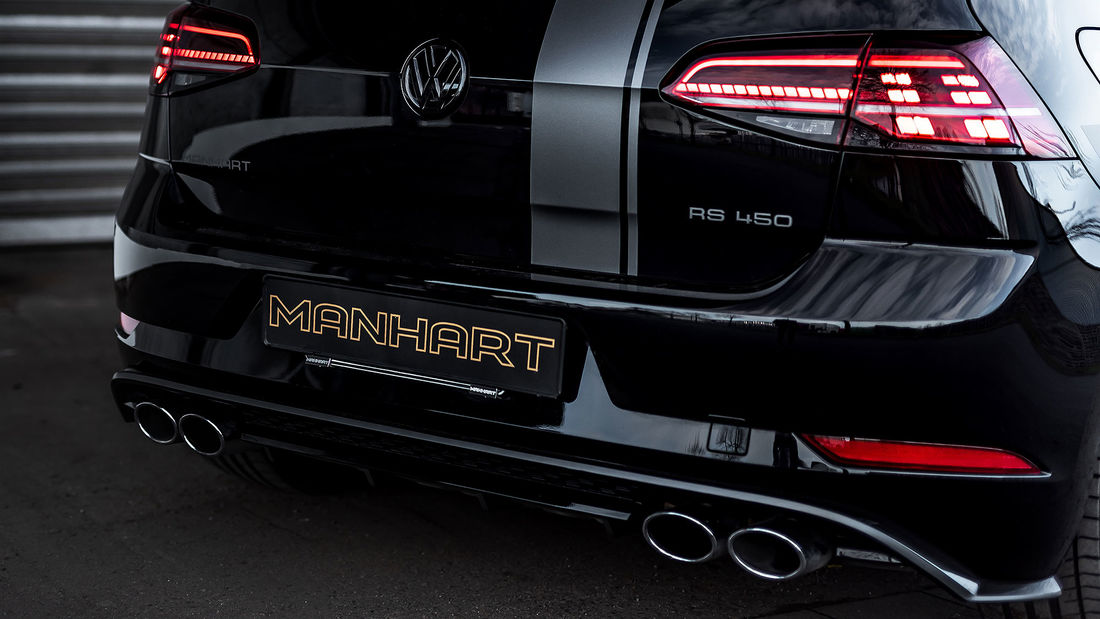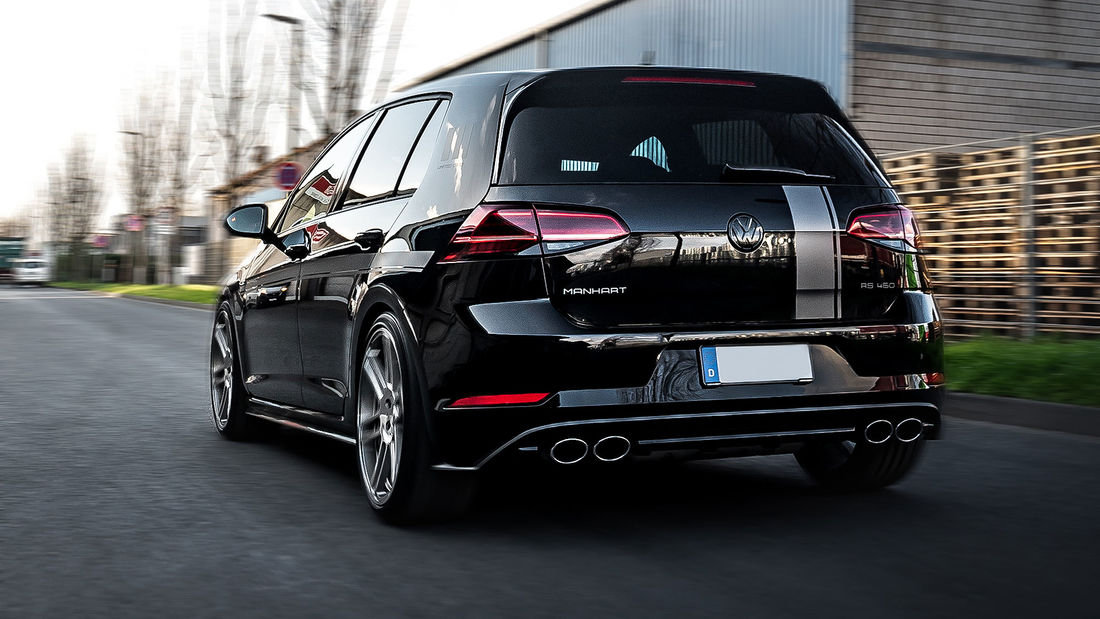 The performance data of the Manhart RS 450 will make any BMW M car owner a little worried as this tuning house knows all about BMW tuning and by switching its attention to the Volkswagen range, it is time for some road racing between the brands.