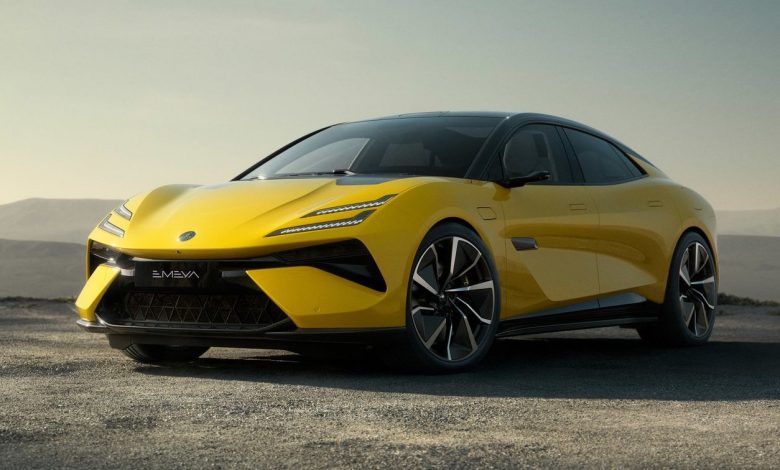 Lotus take aims at the Porsche Taycan and Tesla Model S with the launch of its new Emeya super sedan. 
43 years on from the iconic Carlton, Lotus has once again entered the sedan market with the launch of its new Emeya. And very much like its legendary spiritual predecessor, this new super-saloon is once again capable of chomping at the heels of Porsches. 
Though unlike the 911s of which the Carlton could have eaten for breakfast, the Emeya meanwhile is positioned squarely to take on the Taycan instead. Such is because continuing with Lotus' current EV transition, underneath that swoopy saloon silhouette lies an electric heart.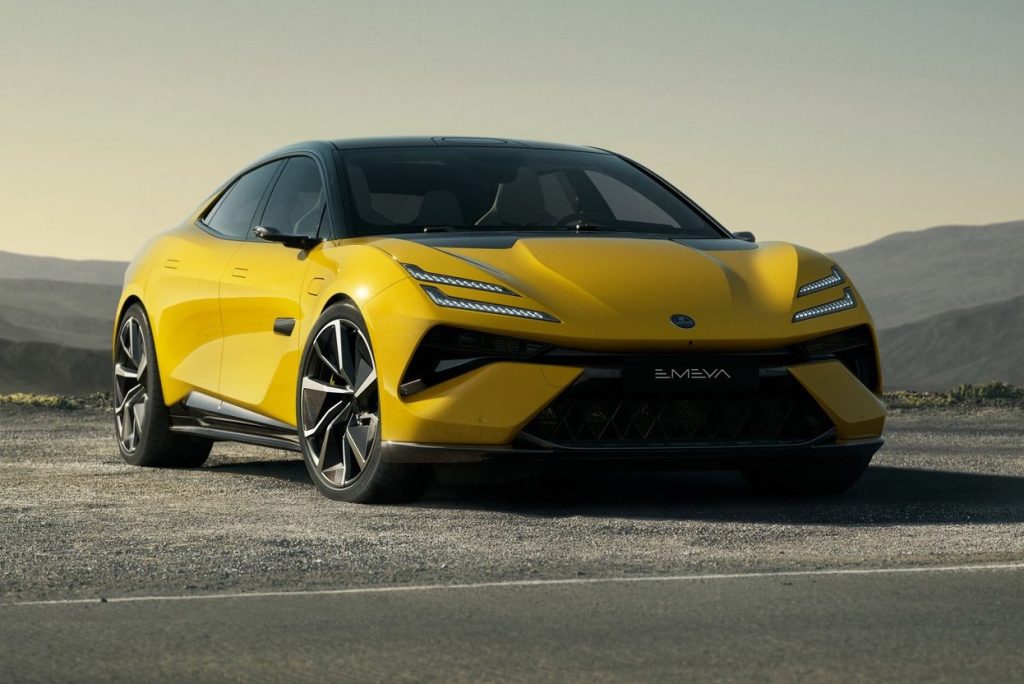 It is nevertheless a monster of an electric heart though, as with a motor on each axle, the top-of-the-line Emeya is apparently claimed by Lotus to be capable of outputting 905 hp. A horsepower figure which in turn will apparently be capable of slingshotting this sedan past the 100 km/h barrier from a standstill in a Taycan Turbo S-rivalling time of just 2.8 seconds, before eventually running out of puff at its limited top speed of 250 km/h. 
The Emeya is apparently to be one of the fastest GTs on the market in more ways that one too, with Lotus touting for this all-electric super-sedan's battery to be capable of net an additional 150 km of range in as little as five minutes using a 350 kW DC fast charger. The British automaker is also claiming for a similarly speedy 18 minutes for a 10-80% charge  but rather interestingly has neglected to mention the fact that this 102 kWh pack fitted to this low-slung four-door being 10 kWh down on its higher-riding Eletre SUV sibling.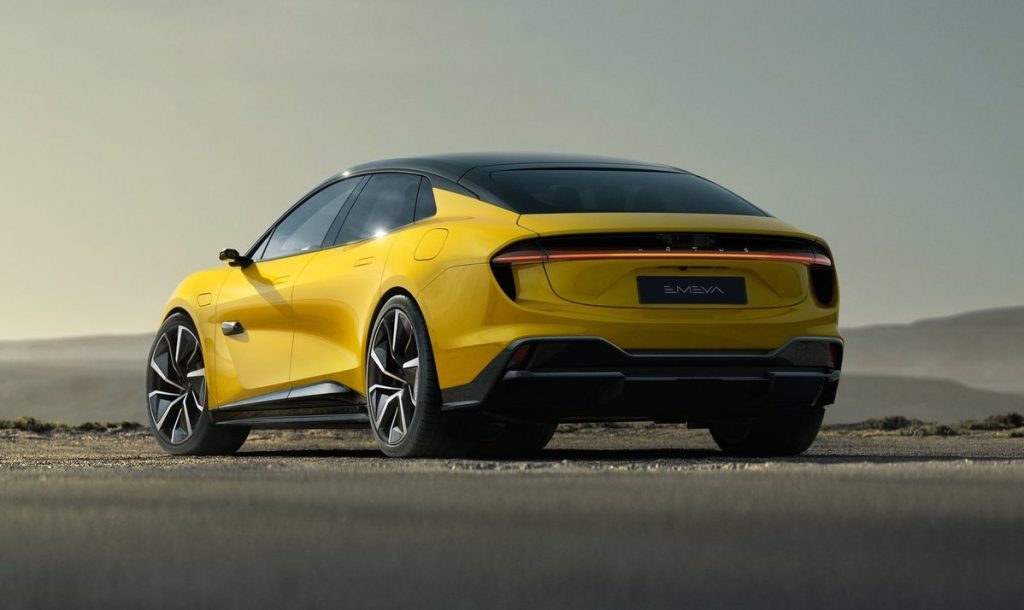 Speaking of the Eletre though, the Emeya's overall exterior edgy and angular aesthetic follows closely to that previously seen on Lotus' recently revealed crossover. Notable features on the outside of this super-sedan are an active shutter grille up front, wing mirror camera pods down its flank, as well as a massive retractable rear spoiler down its swoopy fastback rump. 
Now moving within the Emeya, Lotus has been touting its sustainability credentials through its use of a new kind of thread made from repurposed fibres for the four individual seats within this super sedan. Featuring an electronically controlled air suspension system (with advanced on-board sensors that scan the road 1,000 times every second) and a KEF premium audio system too, the British automaker is likely also envisioning for occupants of its latest luxury model to be significantly more comfortable relative to riding in its more hardcore sports car siblings.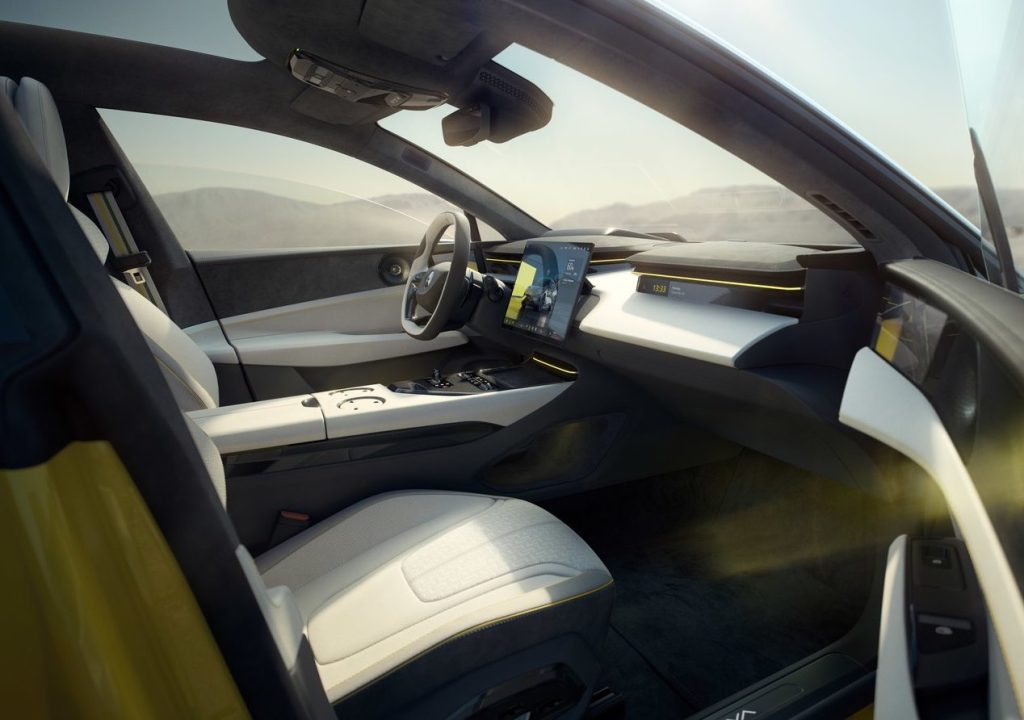 And while yet to be officially confirmed by the company too, word on the grapevine is for the Emeya to also debut 55-inch heads up display developed by Lotus Technology, which will be present alongside the three digital displays currently on its minimalist dashboard: a central touchscreen, instrument cluster and passenger screen. 
Lotus will release additional details regarding the Emeya in the fourth quarter of this year, with sales envisioned to begin in 2024. This super sedan will be built alongside its SUV sibling at the automaker's EV hub in Wuhan, China.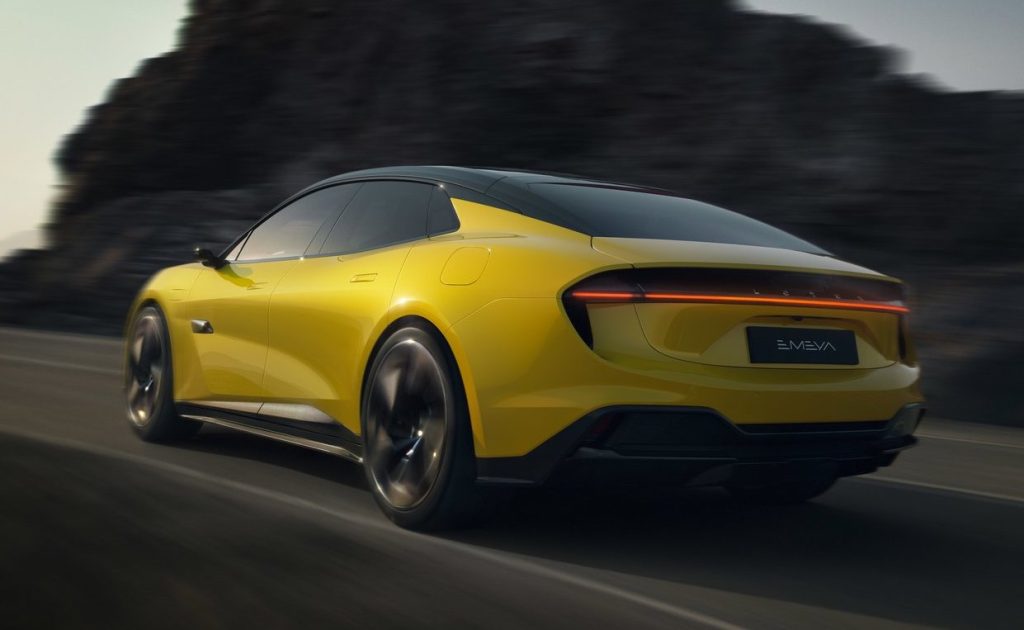 PRESS RELEASE: Lotus today has unveiled Emeya, the company's first four-door hyper-GT, in New York City. "Bringing together our rich heritage with intelligent performance and the latest cutting-edge technologies, we're pushing the boundaries for how a luxury electric vehicle should look and handle– making it truly for the drivers," said Feng Qingfeng, CEO, Lotus Group.
Emeya is setting a new benchmark for how a Lotus drives and feels by combining the company's 75-year expertise in engineering and design, with the latest advanced innovations – bringing drivers an electric car that is exciting to drive and performs exceptionally.
This includes advanced and active aerodynamic features such as the pioneering active front grille, rear diffuser and rear spoiler. All this, combined with a low centre of gravity that Lotus calls 'hyperstance', enhances stability when driving, and sets a new standard in the GT segment for ride and handling excellence.
Emeya has an electronically controlled air suspension system. Its advanced onboard sensors feel the road 1,000 times a second and automatically adjust the vehicle to ensure the smoothest ride.
The top specification model for Emeya features Lotus' high-power dual motor set-up that delivers a top speed of more than 155mph (250km/h) and can accelerate from 0-62mph (0-100km/h) in under 2.8 seconds, making it one of the fastest electric GTs in the world.
To provide customers with confidence wherever they're travelling, the performance of Emeya is complemented by Lotus' market-leading charging capabilities. It can add 93 miles (150km) of range with approximately five minutes of charge using a 350kW DC fast charger, as well as boost range up to 80% within 18 minutes.
Emeya has been consciously designed with advanced sustainable materials that are also sustainably sourced, to reduce its carbon footprint. This includes a new luxury thread made from repurposed fibres from the fashion industry – as well as PVD aluminium, Alcantara, Nappa leather, and Ultrafabrics PU.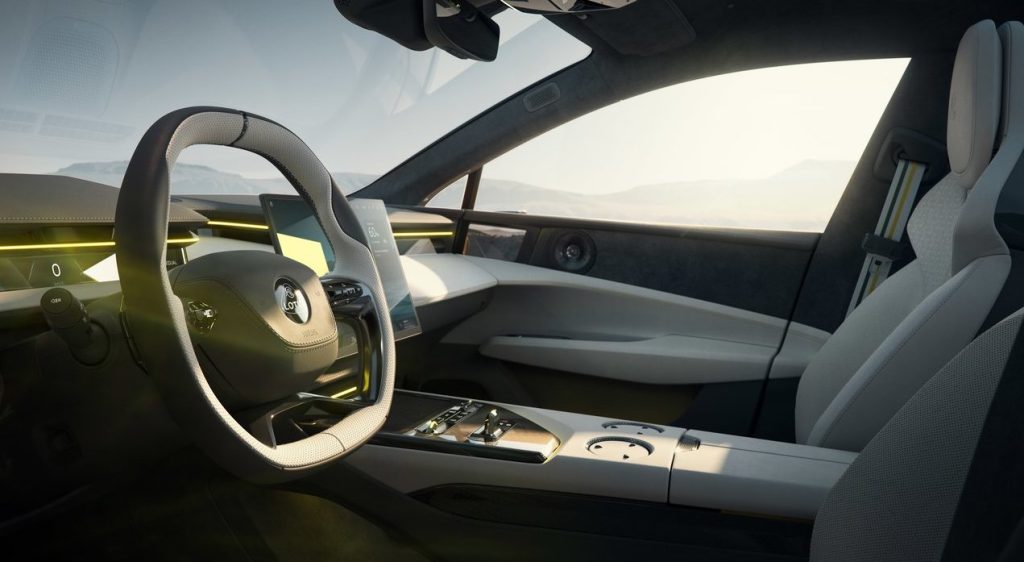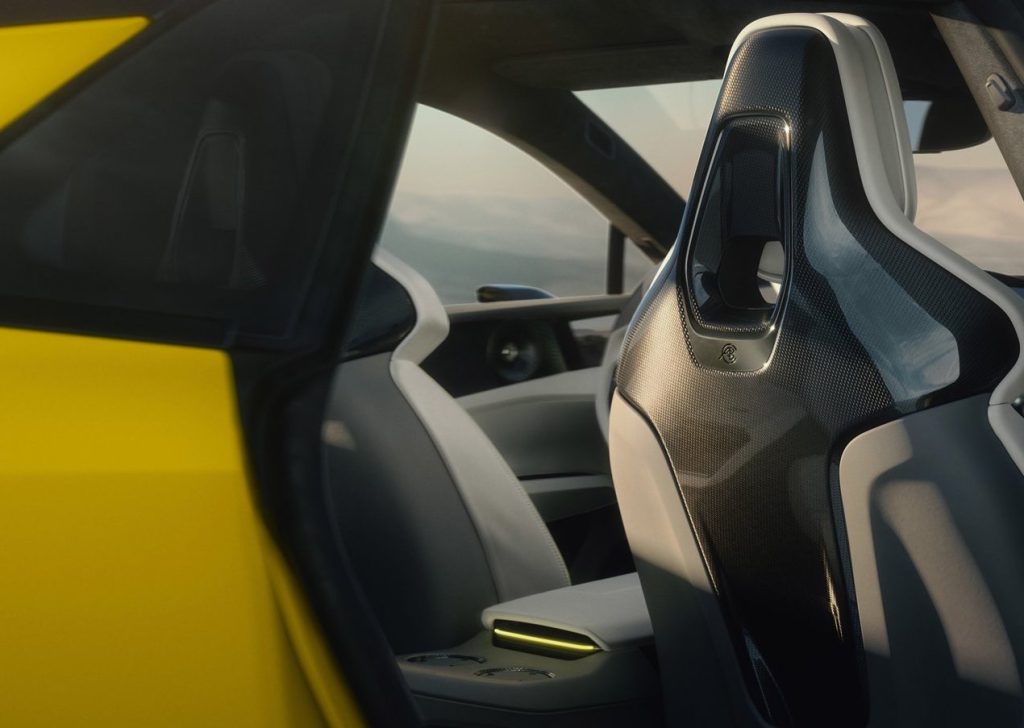 Ensuring that every occupant can enjoy an unrivalled music experience, the Emeya will offer a truly immersive audio system developed with KEF. Emeya's speaker system will elevate music listening to new levels. It features KEF's award-winning Uni-Q® speaker design and Uni-Core™ space-saving subwoofer enclosure, as well as Dolby Atmos-enabled 3D surround sound – first seen in a Lotus on the Eletre Hyper-SUV.
"This is a Lotus like you have never seen before. We've built on everything Lotus has achieved so far to create a luxury performance car for the drivers, designed to inspire confidence, exhilarate with raw emotion and pure joy – connecting them to the road," said Ben Payne, Vice-President of Design, Lotus Group.
Emeya brings together emotion and logic, power, and precision, and connects the strength of Lotus sports car DNA with four-door luxury and comfort. The name Emeya was chosen to embody the ambition and commitment which Lotus has for this new vehicle.
Emeya joins as a flagship model in Lotus' line-up of luxury lifestyle electric vehicles, part of the company's vision to become a global performance brand by 2028. Production is expected to begin in 2024.
The global premiere of the car took place in the heart of New York City, USA, as part of a three-day immersive brand experience showcasing the past, present and future of Lotus at Studio Emeya.