Automotive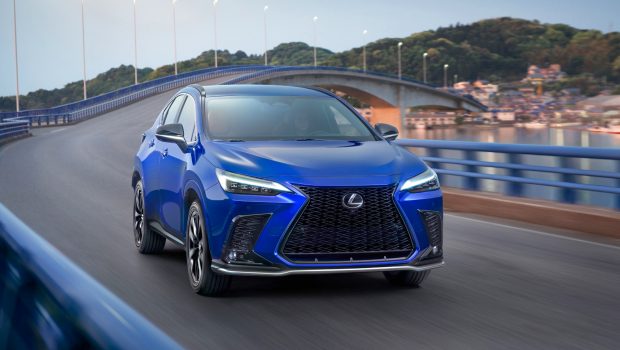 Published on December 10th, 2021 | by Hammer
0
Lexus NX Plug-In Hybrid Will Be Launched Soon
Thailand gets this latest Lexus NX Plug-In Hybrid before Malaysia.
This is the Lexus NX and it is a compact SUV which was designed to compete head-on with BMW's X2, X3, Audi's Q3 and the Mercedes GLA.  has sold a cumulative total of approximately 1 million units in more than 90 countries and regions, and together with the RX, has grown to become a core global model for Lexus.
The all-new Lexus NX premium compact SUV was launched in Thailand earlier this month and became the first PHEV from Lexus cars to be sold in the Kingdom. So, much is it in Thailand? Well, to start PHEV's are not cheap to produce as they have a petrol combustion engine and also a battery electric system working underneath its well groomed body.
So, the Lexus NX450h+ model arrived in Thailand in three trim levels which is Grand Luxury, Premium and F Sport with prices ranging from 3,590,000 THB – 4,320,000 THB (which is roughly from RM452,000 to RM544,000). This pricing immediately puts it up over pure electric cars like the Tesla Model 3 at RM289,000 and the BMW iX3 at RM336,000.
Still, we will have to wait for UMW Toyota to launch this new Lexus PHEV here in Malaysia and share its selling price.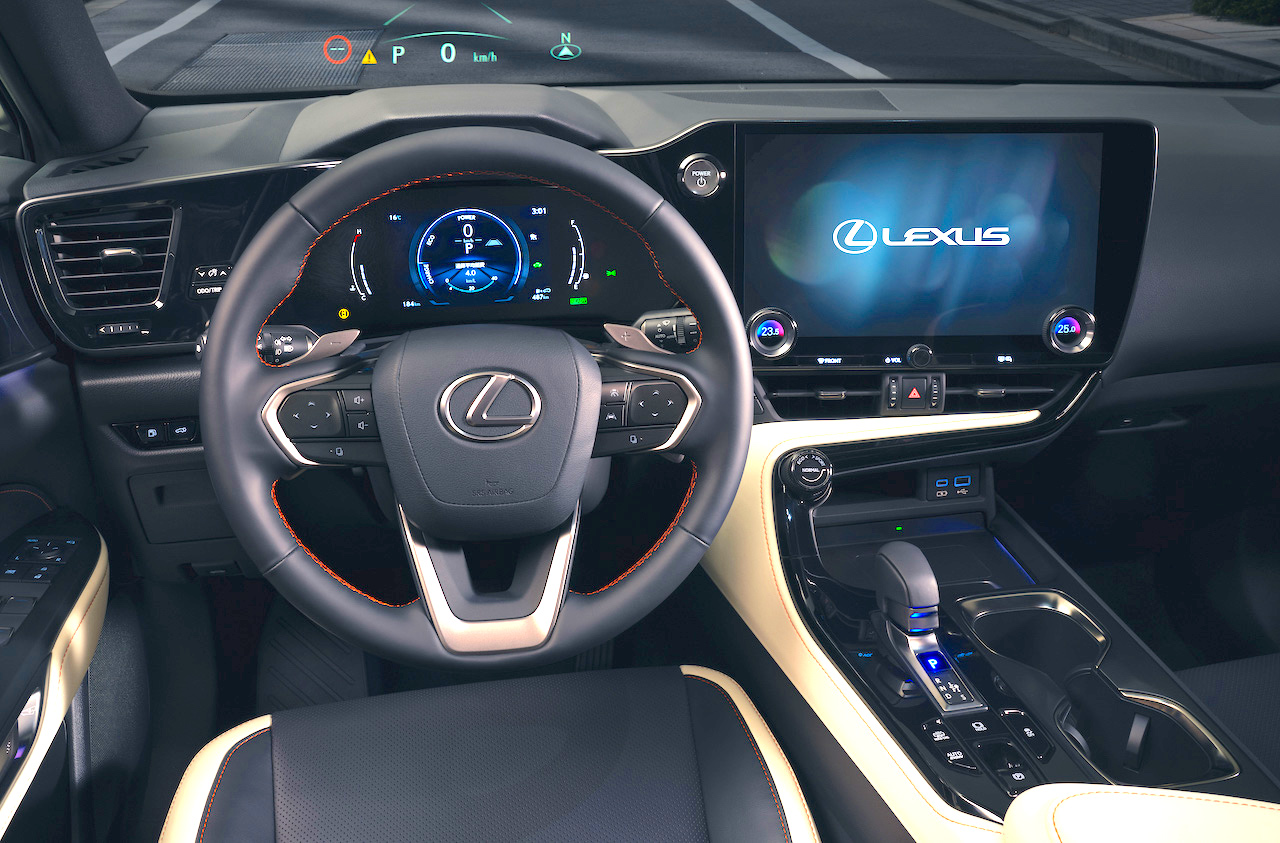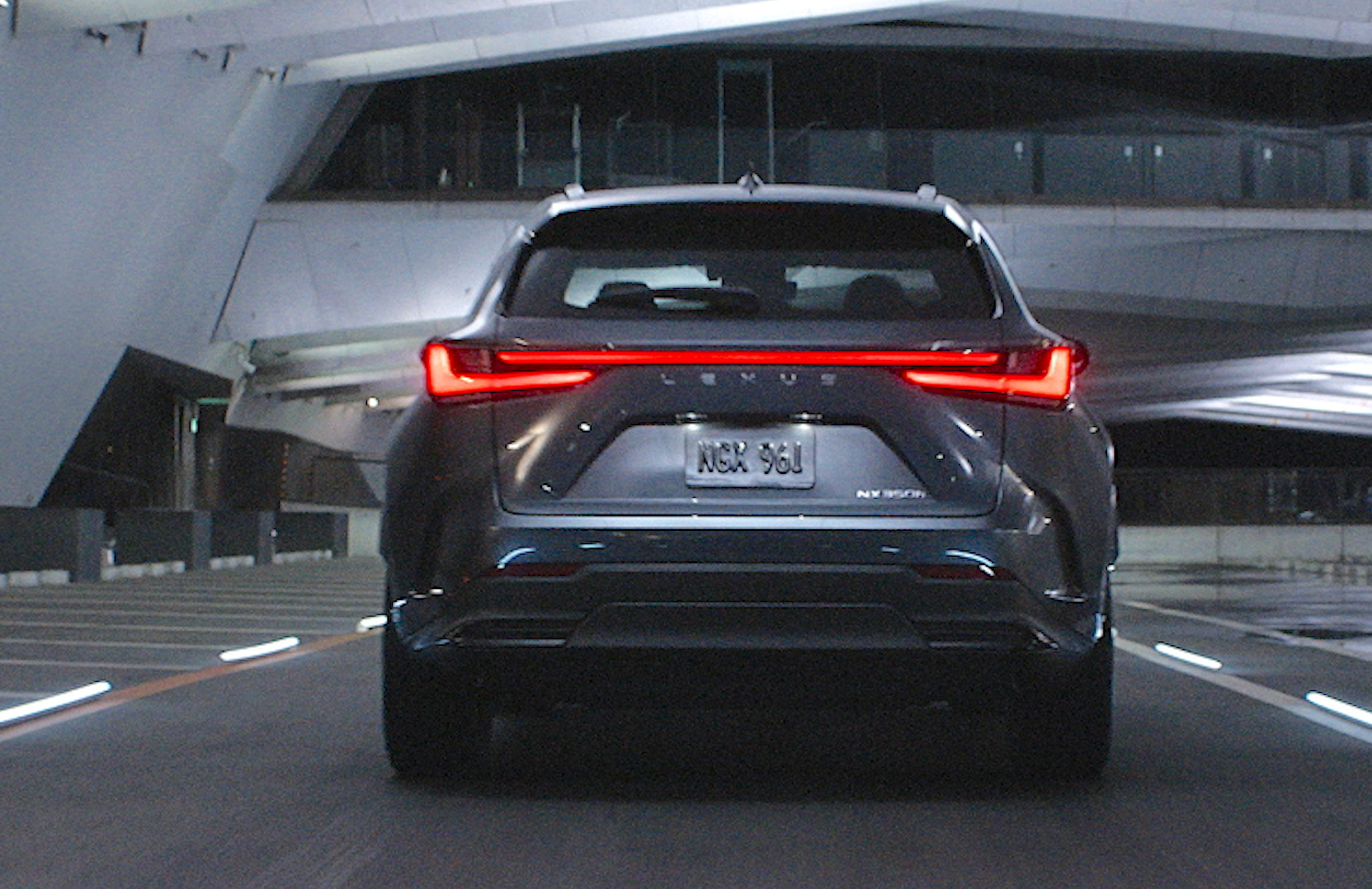 PRESS RELEASE: The new 2022 NX is the first model to introduce the next generation of Lexus and is based on the development concept of "Vital x Tech Gear." This concept combines vital dynamism (Vital) with advanced technology (Tech).
The new NX features improved linear response thanks to the strengthening of the car's fundamentals, a design that attracts attention with athletic proportions, and many advanced, new technologies. Also, in order to establish the unique driving experience to be found in future electrified vehicles, Lexus focused on thoroughly improving driving control, aerodynamics, and weight reduction.
In addition, based on the "Lexus Electrified" electrification vision, the new NX will be available as both HEV and―a Lexus first―PHEV, further accelerating the rollout of electrified vehicles.
In addition, Lexus will respond to the diversifying needs of customers by offering a wide lineup of powertrains, including models powered by a 2.5-liter naturally-aspirated or a 2.4-liter turbocharged engines, among others.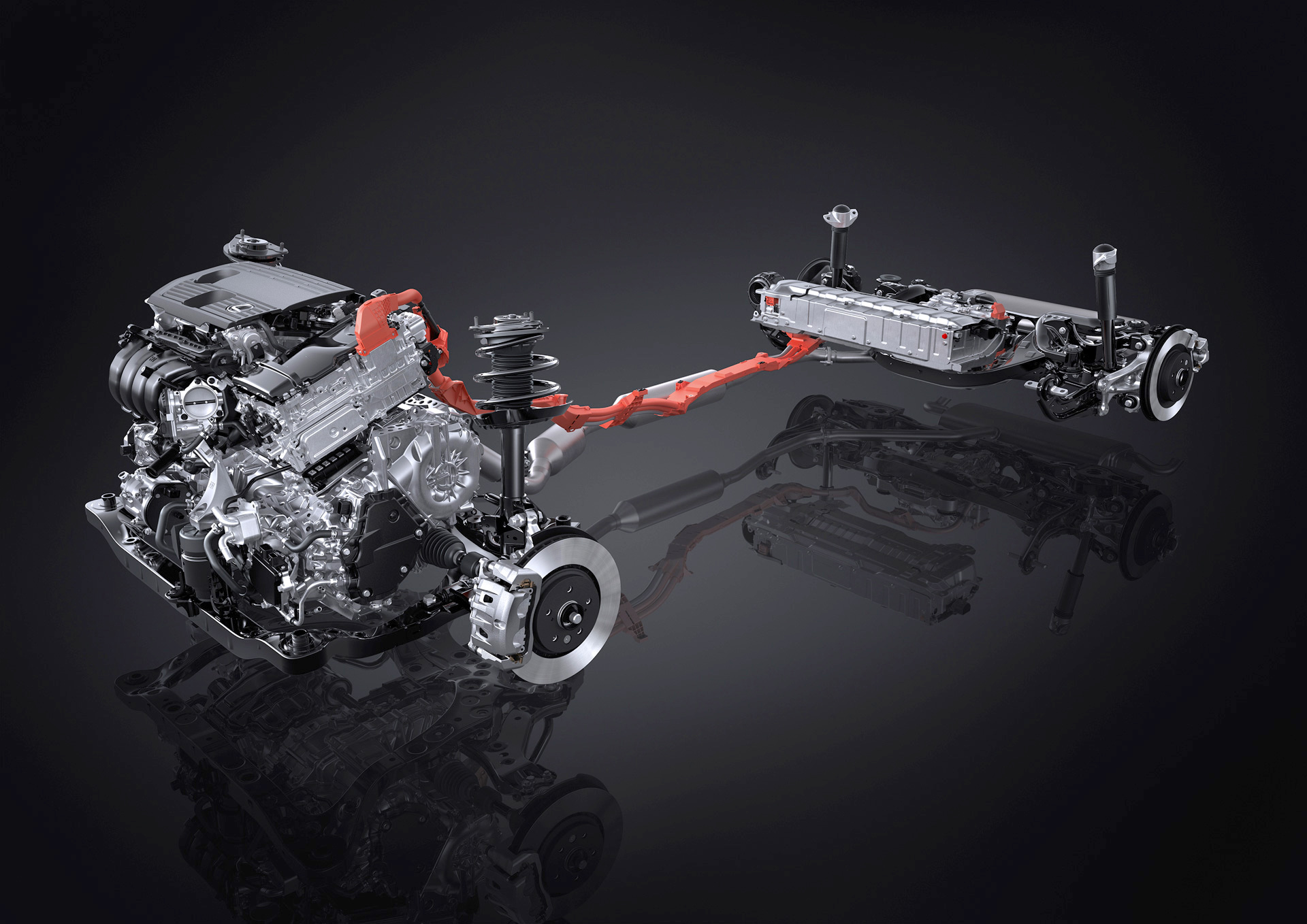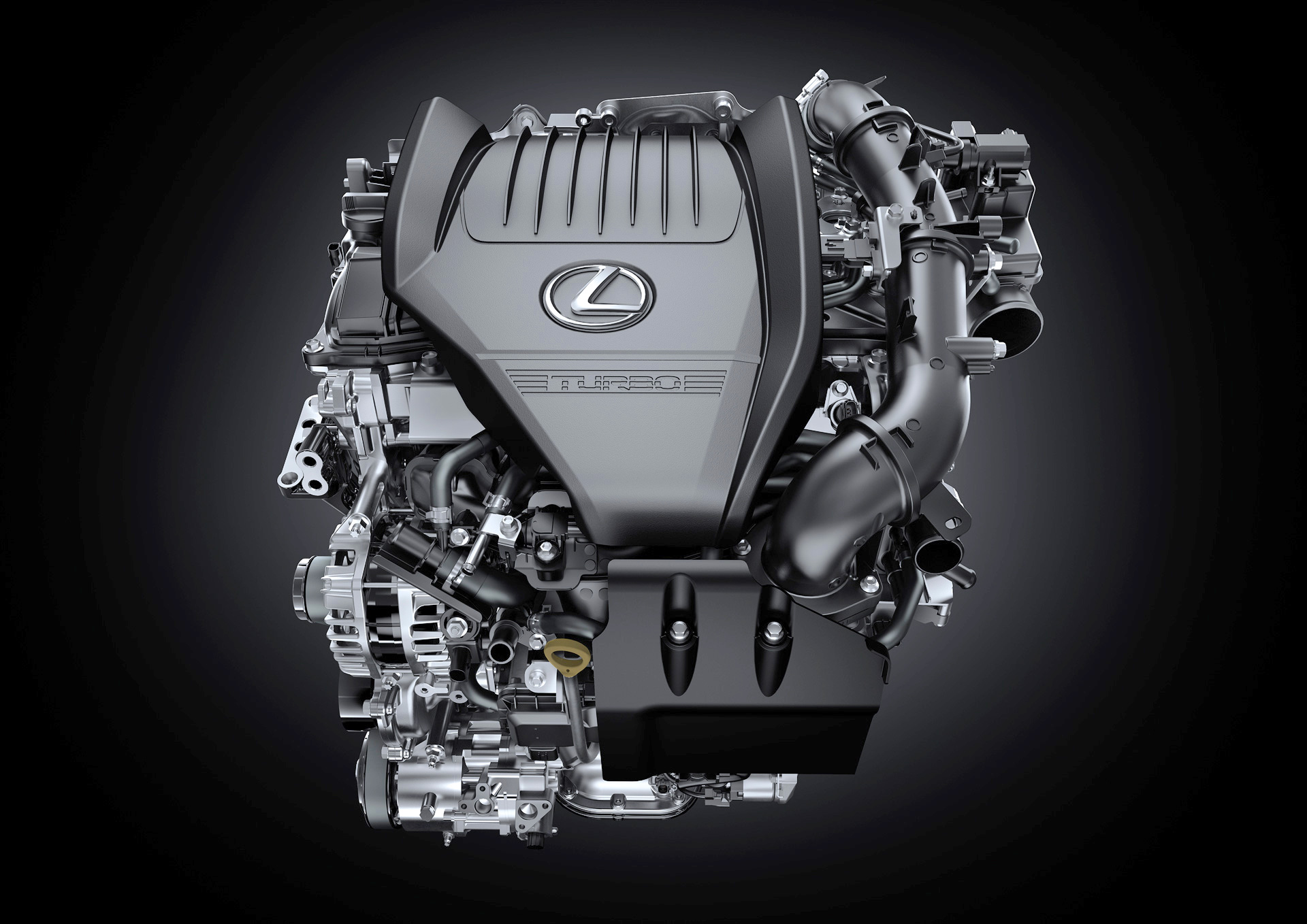 MAIN PRODUCT FEATURES OF THE ALL NEW NX
The NX adopts a variety of powertrains to meet the diversifying needs of customers and to contribute to a carbon-neutral society.
Available powertrains include Lexus' first PHEV, an HEV-equipped with high-capacity battery, a newly developed 2.4-liter inline four-cylinder turbocharged engine, and a 2.5-liter inline four-cylinder naturally-aspirated engine―all with high thermal efficiency.
All-wheel drive (AWD) is available on models equipped with PHEV and 2.4-liter turbo powertrains, whilst both AWD and front-wheel drive (FWD) are available on the models equipped with HEV and 2.5-liter naturally-aspirated powertrains.
The evolution of Lexus' unique driving signature, focusing on the control of driving force to deliver a sense of stability, power, and security.
Lexus engineers have focused on developing a linear driving feel that possesses a direct steering communication between driver and vehicle. Extensive vehicle evaluation was carried out at the Toyota Technical Center Shimoyama, thus enhancing the "Lexus Driving Signature" and ensuring the NX faithfully responds to drivers' intentions.
Newly-developed, electronically-controlled full-time AWD has been adopted for the 2.4-liter turbocharged model.
The next generation of Lexus design is rooted in athletic proportions and contributes to an impression of performance and function, reflecting the diversifying needs and lifestyles of global customers.
The NX displays elements of an evolved Lexus design language that pursues "Simplicity" rooted in technology and "Uniqueness" in proportions that contribute to a dynamic performance.
The NX's exterior design expresses a captivating form, modeling large surface units across a new, dynamic framework that has been realized through an all-new vehicle platform.
The NX's interior is the first to fully incorporate the Tazuna Concept, a cockpit concept that allows the driver to intuitively connect with the car and concentrate more on driving operations.
The NX adopts the latest preventive safety technologies, as well as advanced convenience technologies, as part of the luxury brand's human-centered approach.
The next-generation "Lexus Safety System +" delivers cutting-edge safety technology by seamlessly partnering with and supporting the driver at all times.
The Lexus-first e-latch system electronically controls the latching and unlatching of doors. This feature is combined with a blind spot monitor to provide a "safe exit assist function (with control door opening), a world-first feature that helps to prevent accidents caused by door operation when the vehicle is stopped.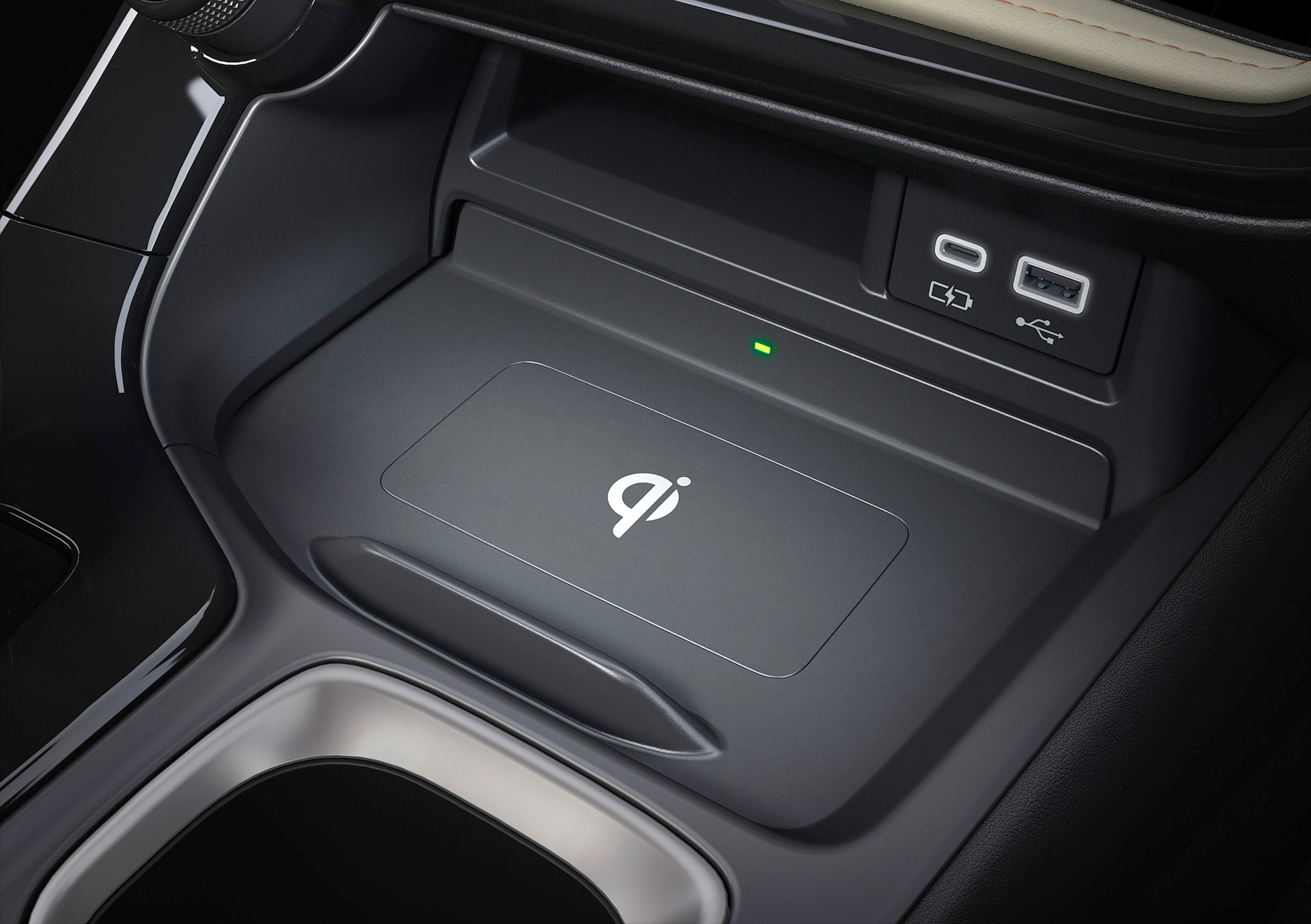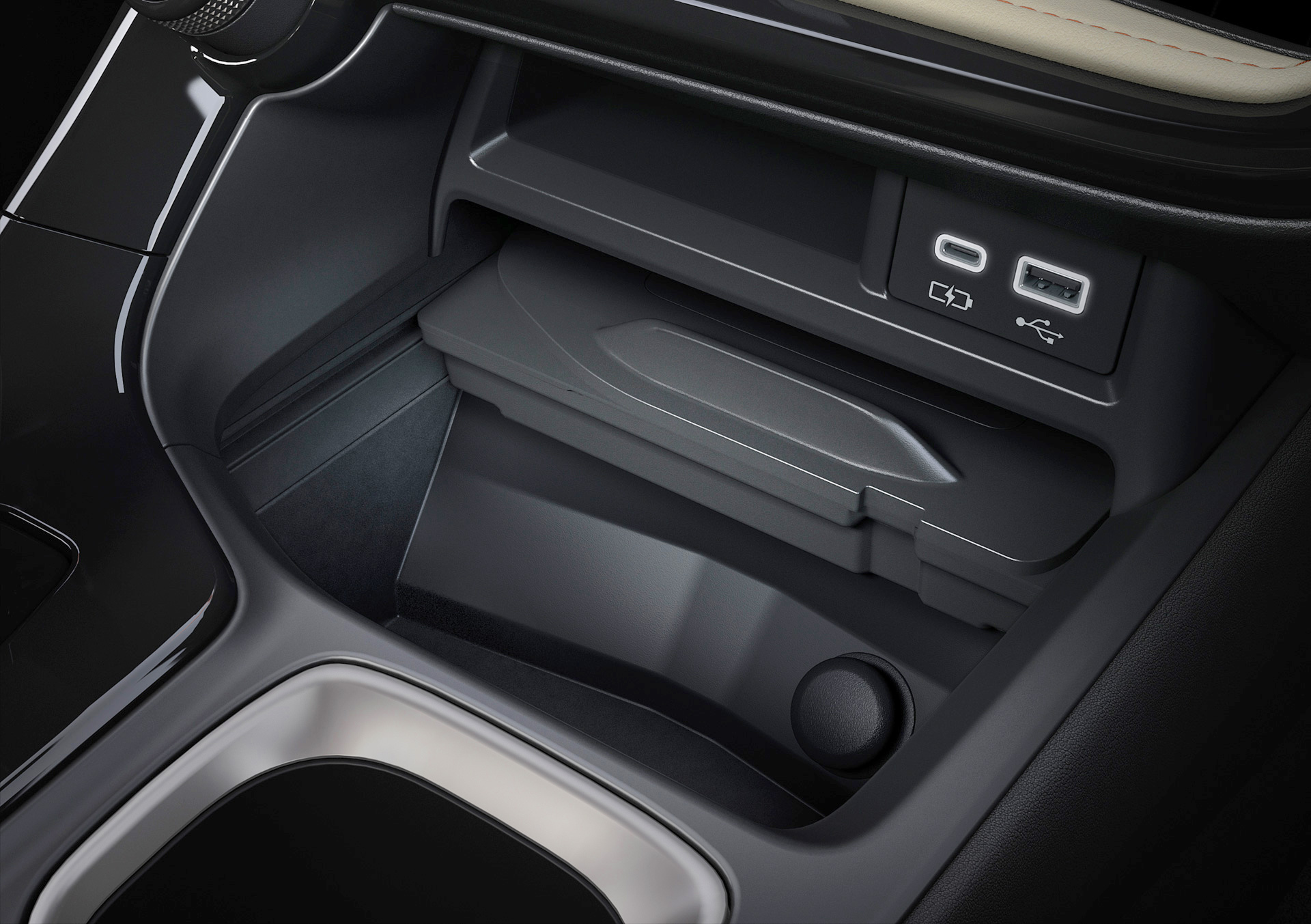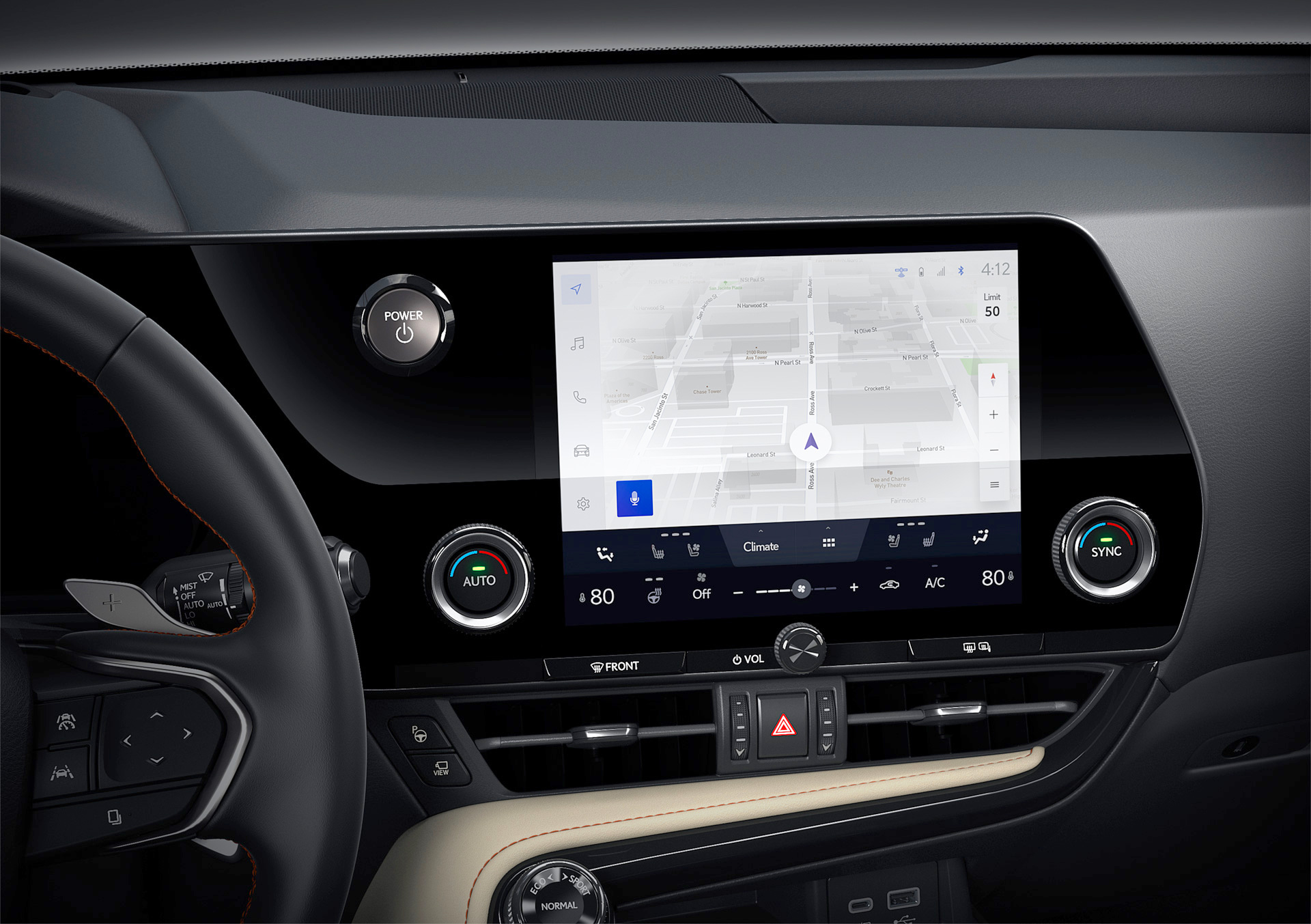 A digital key that allows vehicle operation via smartphone.
The NX can be equipped with a Lexus-first "Advanced Park" system. The remote parking function enables remote control from outside the vehicle via a digital key and assists with parking in unfamiliar or confined spaces.
TAKEAKI KATO, CHIEF ENGINEER, LEXUS INTERNATIONAL
"The development of the new NX was a series of new challenges for Lexus. We implemented "digital development" to ensure quality by evaluating the well thought-out design structure under various conditions using computer models to check productivity.
In terms of driving, professional racing drivers conducted an evaluation test drive at the Shimoyama test course to thoroughly train the car's body structure and control the driving force to inherit and evolve the Lexus driving flavor.
The powertrain lineup is diverse, including Lexus' first PHEV, a newly developed 2.4-liter turbocharged engine, and a newly developed electronically controlled full-time AWD, as well as a number of advanced technologies and a new generation of multimedia.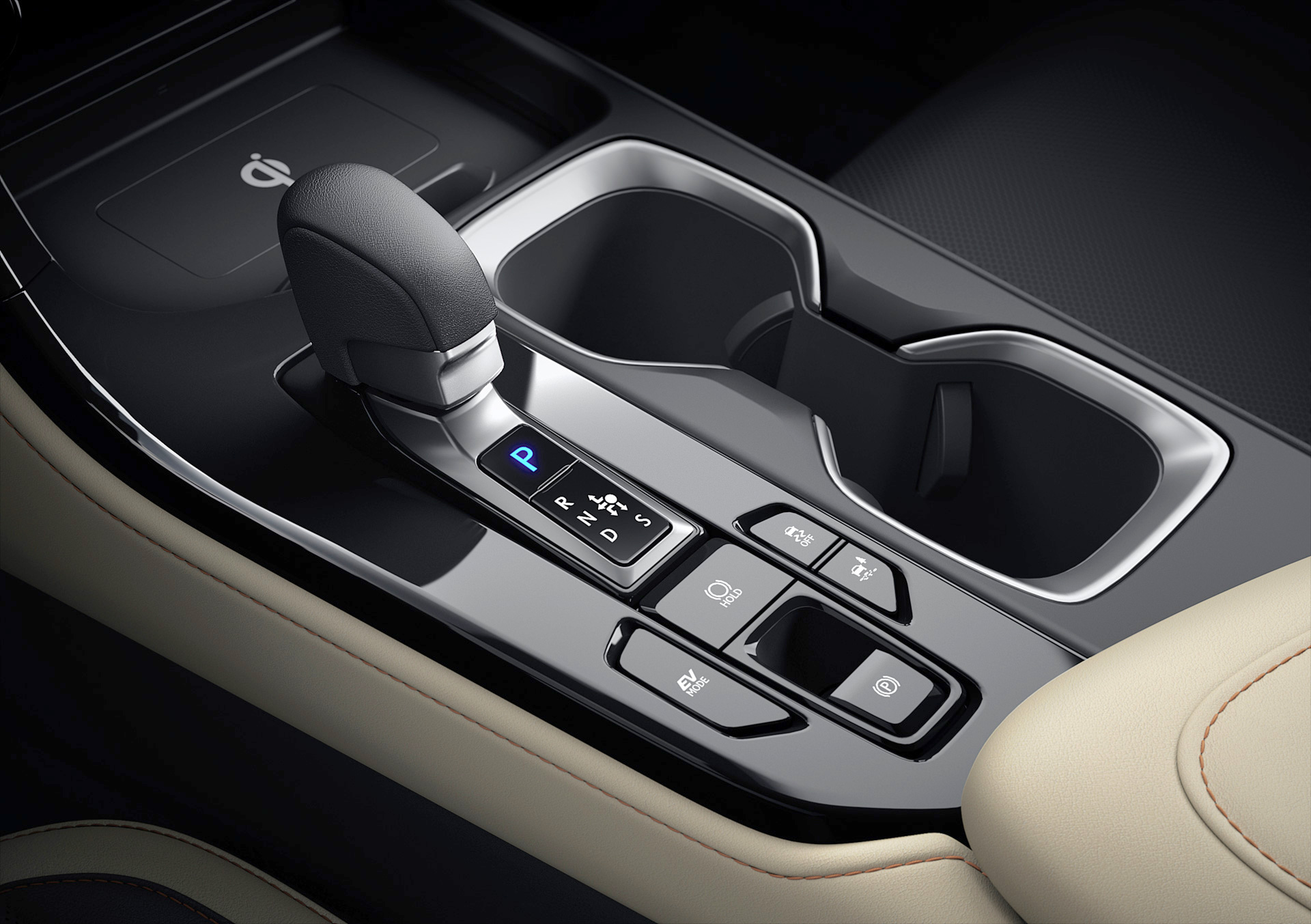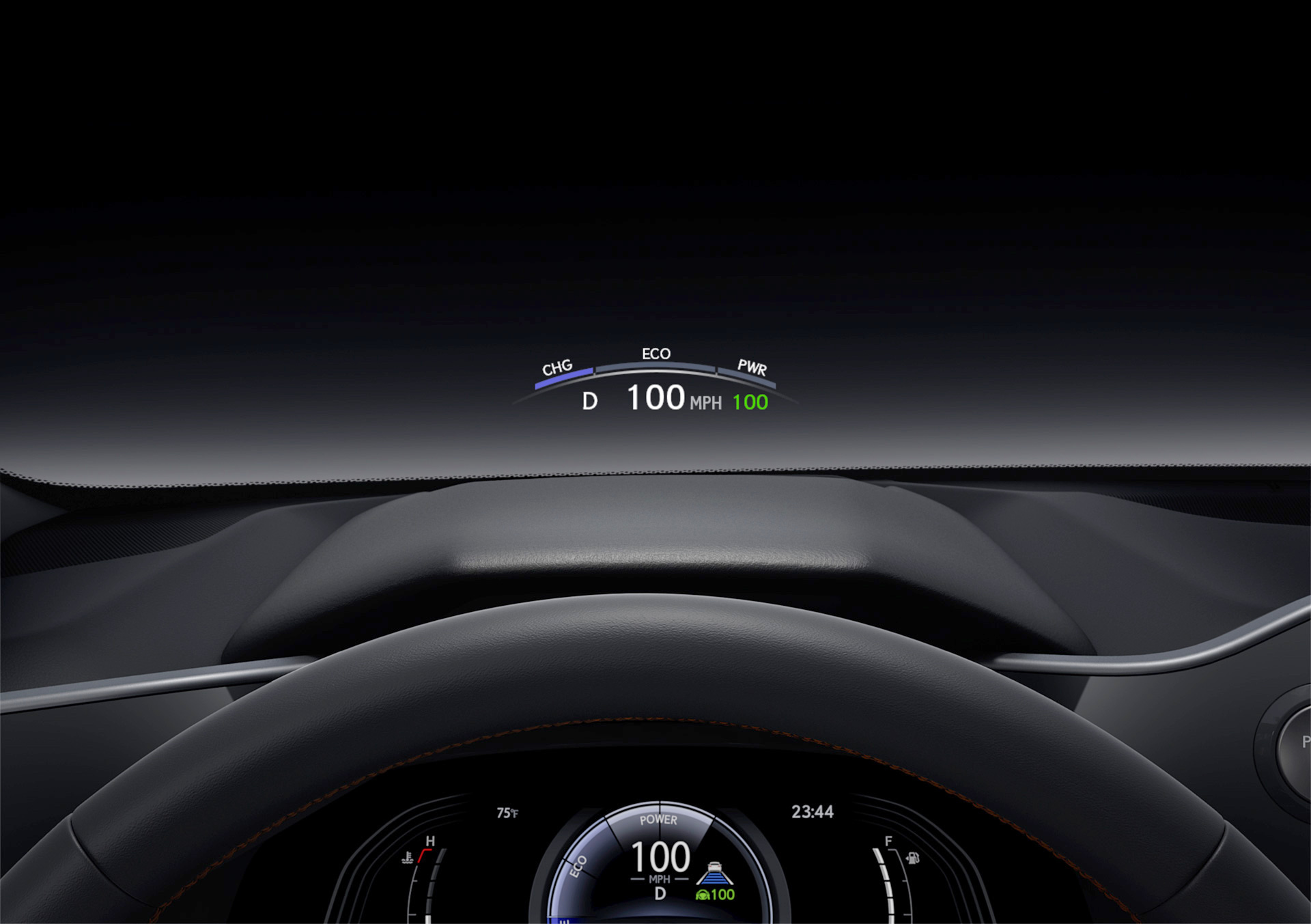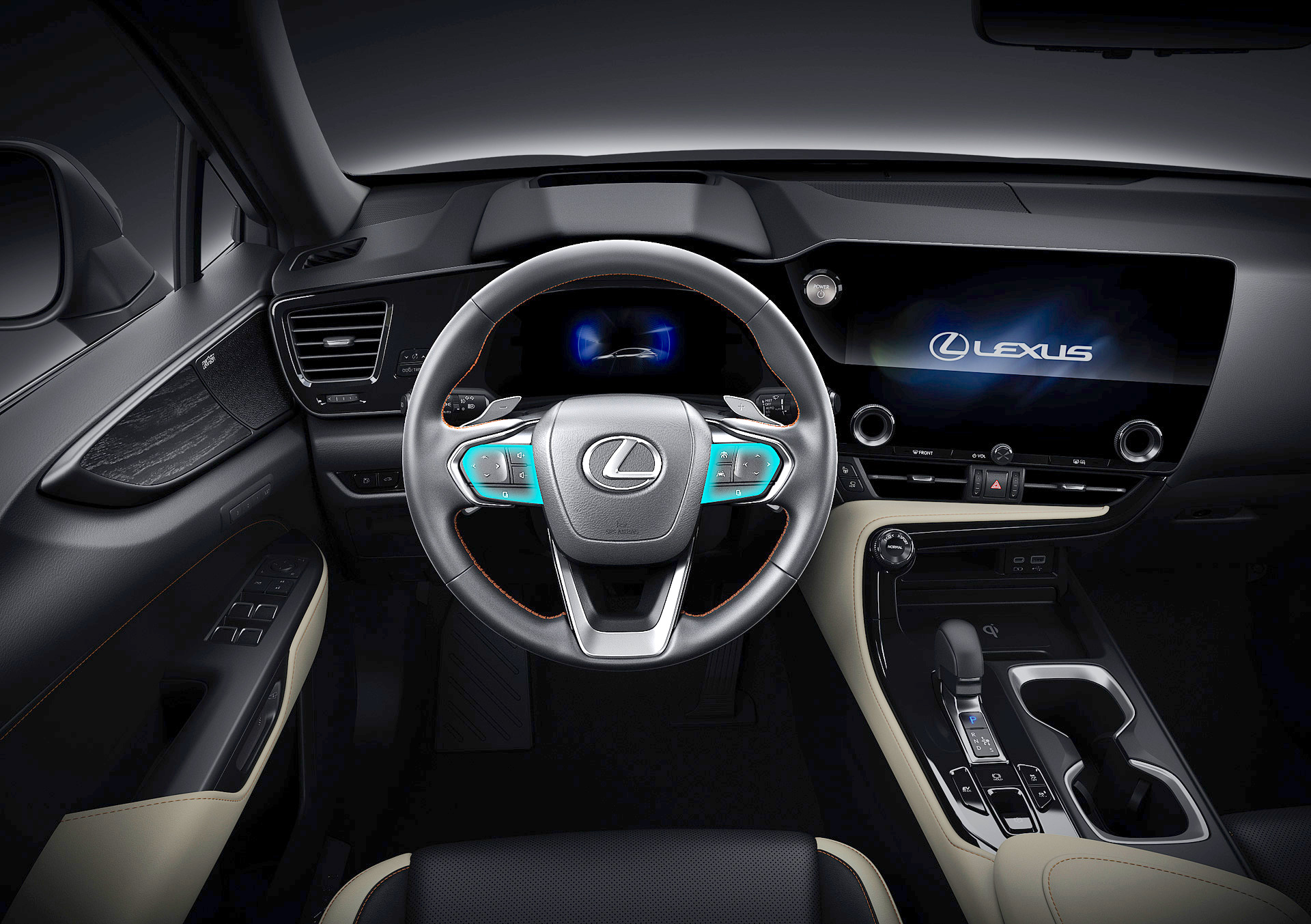 The attractive design and performance of our products have been achieved through the cooperation of our suppliers and many innovations in production technology. Planning, development, production engineering, and manufacturing are connected online across national borders in a difficult environment such as limited mobility, and for the first time for Lexus, production will be carried out at three locations around the world.
All of this has been done with the full force of our team working together for the smiles of our customers. We hope you will experience the challenge of the new generation of Lexus and the new NX that we, the development team, have poured our passion into delivering."
THE ALL NEW NX MAIN ELEMENTS
Total length 4,660 (+20) mm
Full Frame 1,865 (+20) mm
Full height 1,640 (+5) mm
Wheelbase 2,690 (+30) mm
Powertrain 5-liter inline four-cylinder plug-in hybrid system
LEXUS' FIRST PHEV ACCELERATES THE SPREAD OF ELECTRIC VEHICLES
Based on its "Lexus Electrified" electrification vision announced in 2019, Lexus aims to continue providing customers with the enjoyment and pleasure that cars bring, even in this era of ever-changing mobility society. Doing so will necessitate the evolution of its vehicles' basic performance.
Lexus will therefore accelerate the spread of electrified vehicles (along with HEVs) by introducing the brand's first PHEV powertrain in the all-new Lexus NX. The global core model will offer a practical EV range, powerful acceleration performance, and superior quietness.
PLUG-IN HYBRID SYSTEM
The plug-in hybrid system used in the PHEV version of the NX is equipped with a thermally-efficient 2.5-liter inline-four engine, a high-capacity, high-output lithium-ion battery, and front and rear motors. The lithium-ion battery has an impressive power output of 18.1 kilowatt-hour (kWh), providing a class-leading EV range and power for daily driving.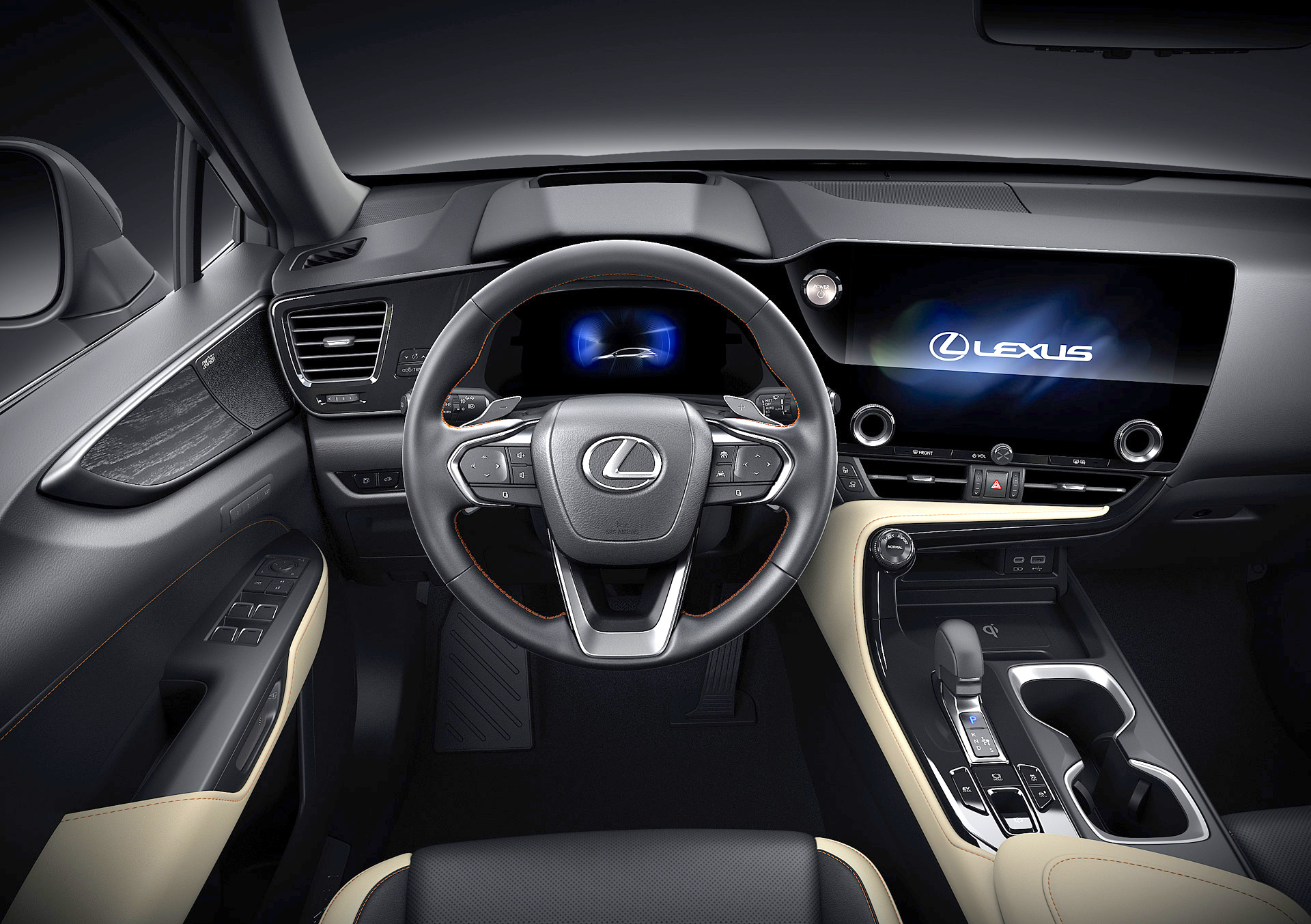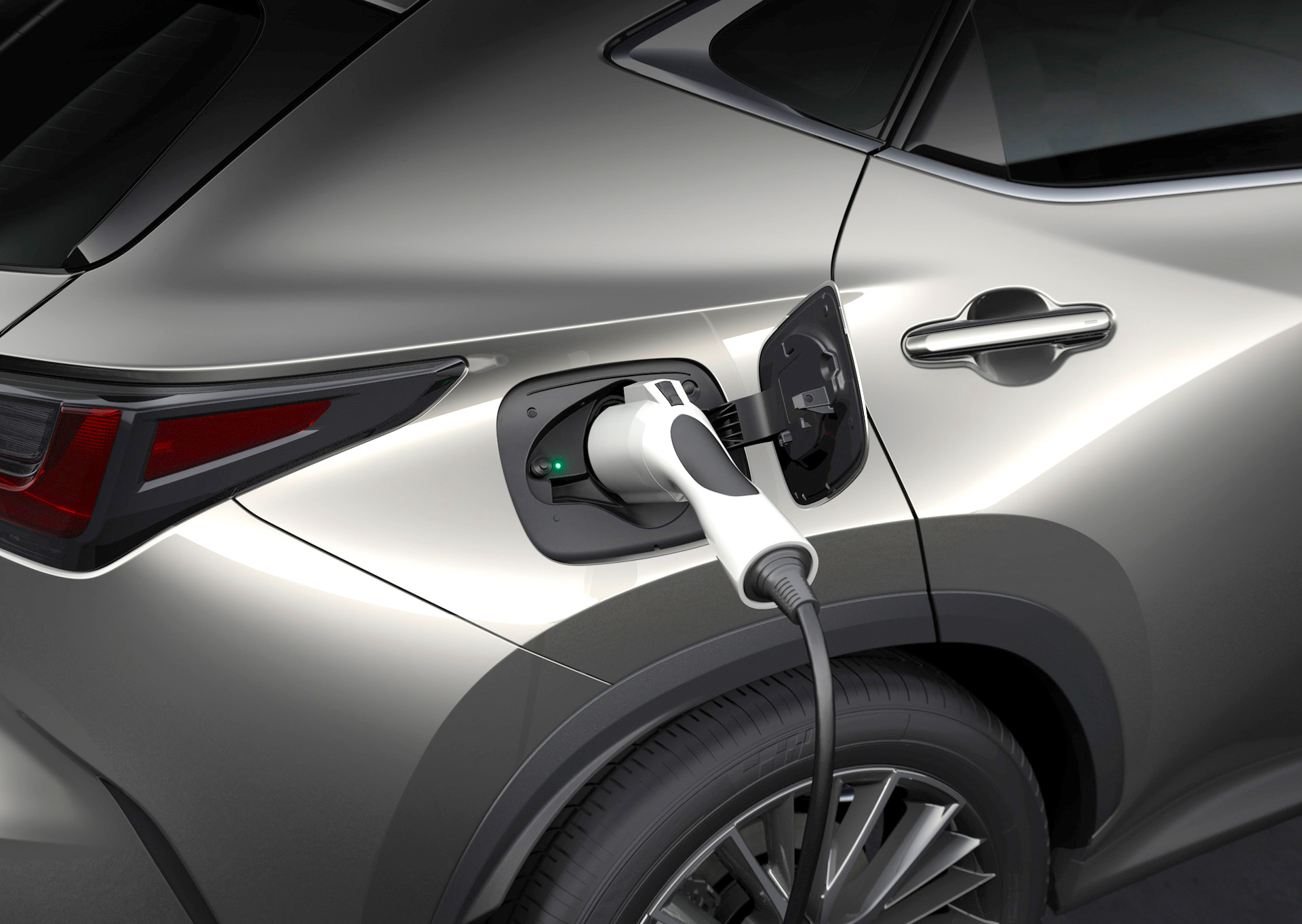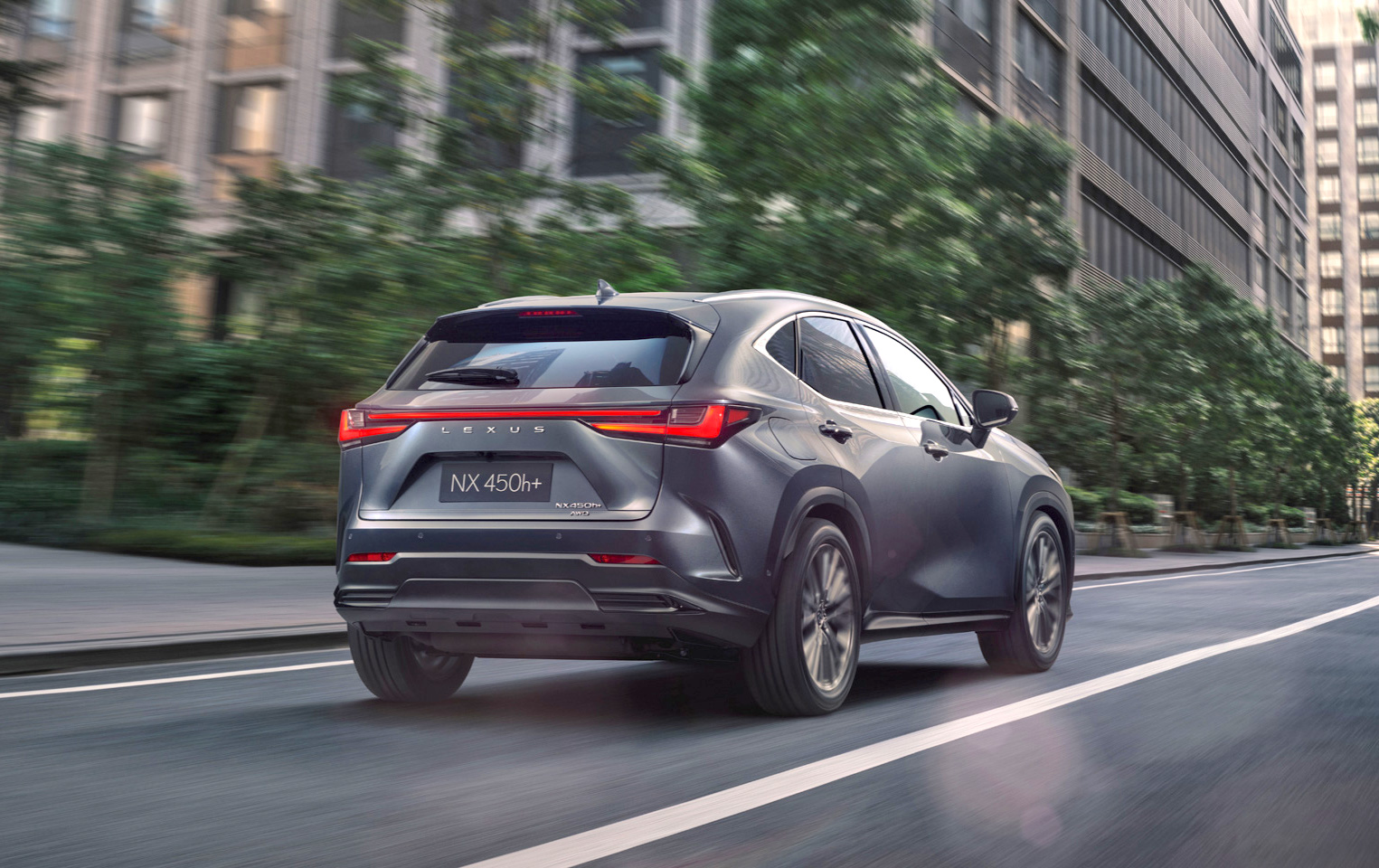 The driver can alternate at will among four driving modes (EV mode, AUTO EV/HV mode, HV mode, and Self-charge mode) at the touch of a switch. In HV mode, the engine and motor work together to achieve high acceleration performance.
In addition, when AUTO EV/HV mode is selected with a destination inputted into the navigation system, Lexus' first anticipatory EV/HV mode will automatically switch to HV mode on highways and other road conditions based upon data such as remaining battery power, route, and traffic information, all for the achievement of energy-efficient driving. 
LEXUS DRIVING SIGNATURE, WHICH ACHIEVES A BALANCE BETWEEN LINEAR STEERING FEEL AND DRIVING FORCE IN AN SUV
The new NX uses the GA-K platform to achieve a lightweight, highly rigid body with a low center of gravity to enable superior handling. The basic performance of the vehicle has been greatly improved, and it inherits Lexus' unique driving signature, which is faithful to the driver's inputs with control surfaces tuned for a more linear response.
In addition, seven powertrains, including Lexus' first PHEV, have been introduced to offer a suitable global range of drivetrains that help realize a driving experience that seamlessly blends comfort, stability, athleticism, power, and safety. Driver connection, control, and confidence are elevated in all conditions thanks to the Lexus Driving Signature tuning philosophy.