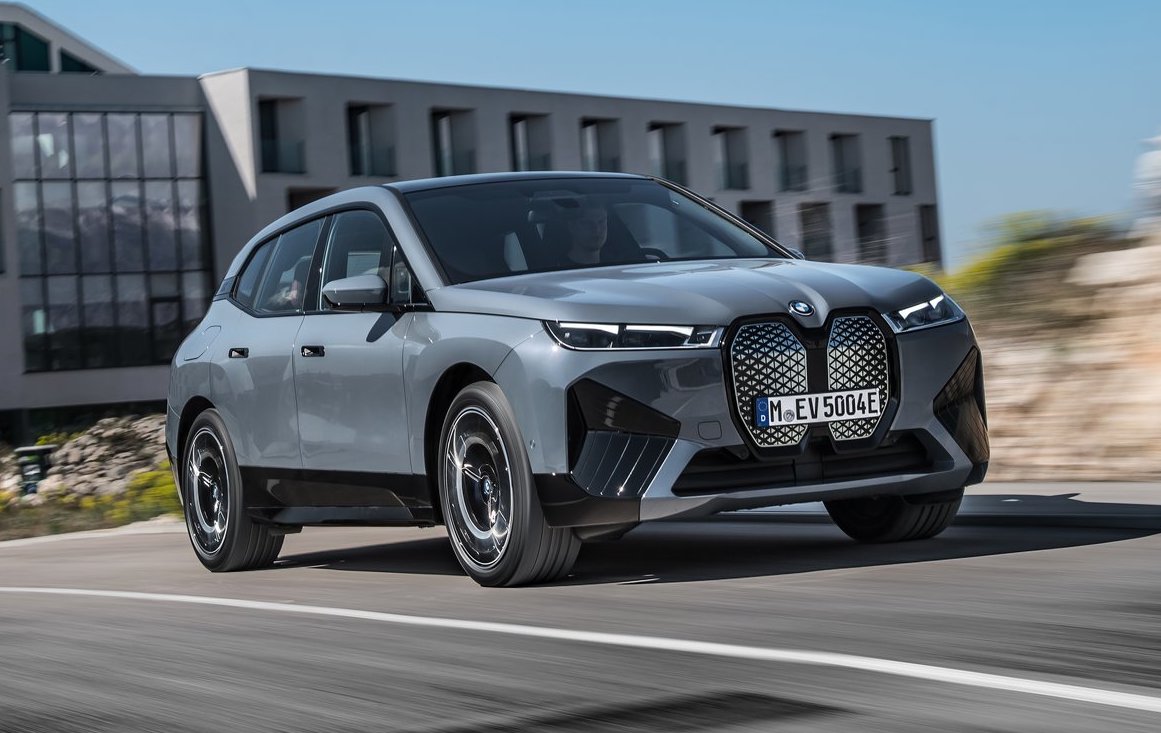 More impressively too is the fact that it is only 1 of 3 BMW EVs to be officially arriving over here. 
Despite Malaysia no doubt still being far behind on the EV uptake than even compared to our immediate neighbours, there are nevertheless a few promising signs that things might soon be about to change over here. 
Such is most clearly evidenced perhaps with the news that broke recently of BMW Malaysia to soon be launching three new all-electric vehicles locally, and the most hyped of which being the official imminent arrival of its iX e-crossover.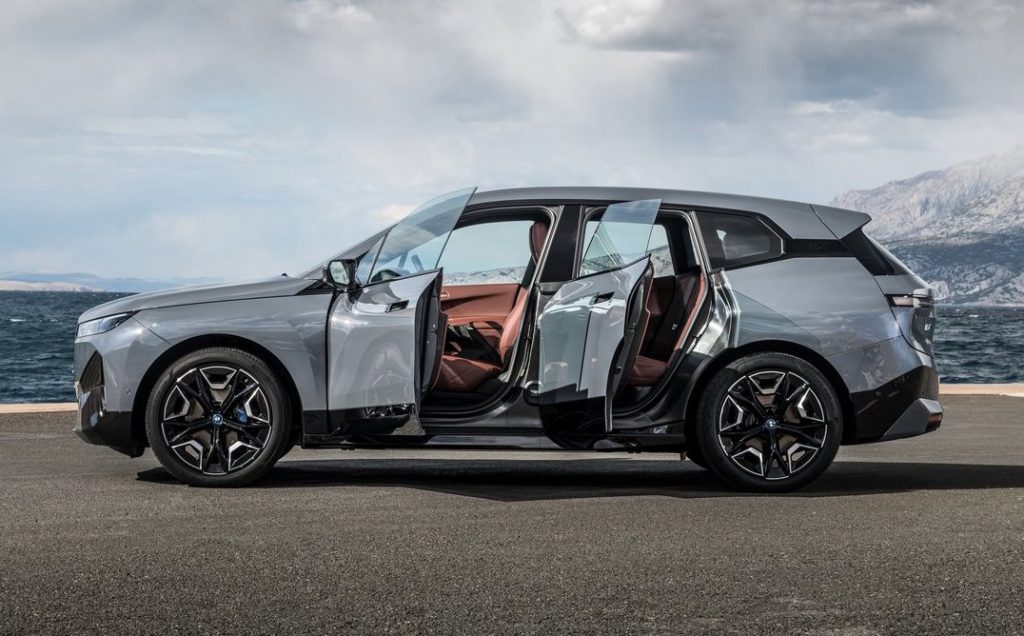 Teased for a good few months now on its various social media platforms, it was already kind of a given that this all-electric SUV was to be making its way over here some time soon. What BMW has revealed recently though is just a bit more information as to what can be expected with the local launch of the iX. 
BMW for instance has since divulged that there will be three trim levels available locally with this new iX: the xDrive40, xDrive40 Sport and xDrive50 Sport. The German automaker has rather surprisingly too revealed the pricing of these all-electric crossovers over here, with the iX range to start in Malaysia from a very headline-grabbing RM 419,630.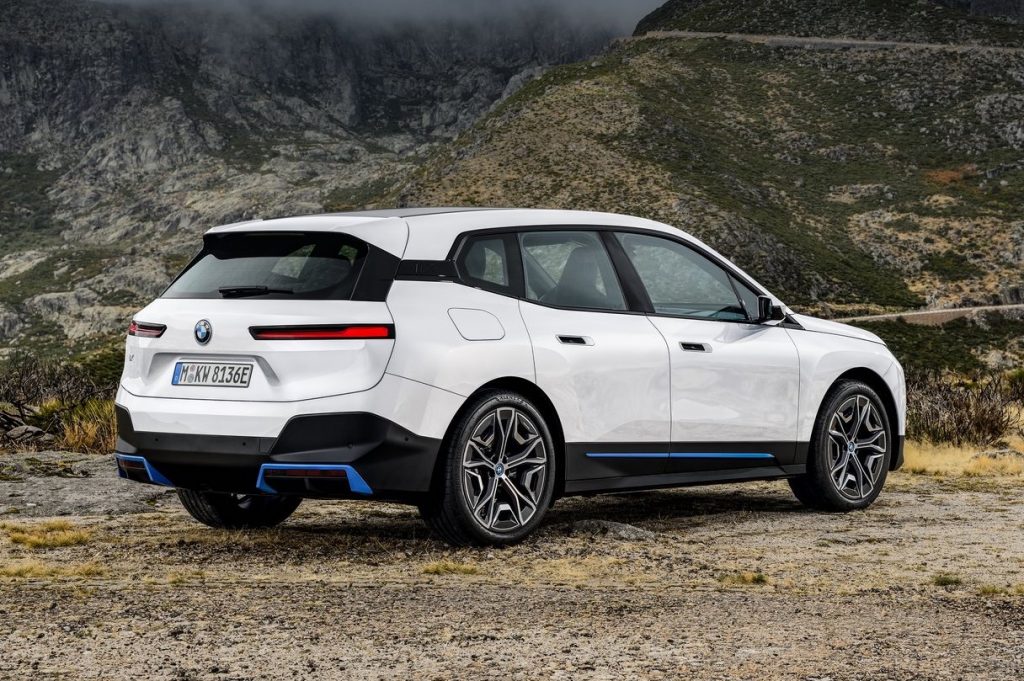 It is worth highlighting here however this rather tempting retail price is unfortunately excluding of the 5-year warranty and 6-year service package, which tacks on an additional RM 16,170 to cost of the iX. The other finer details just worth pointing out with the pricing scheme here is that the Sport designation will add another whopping RM 53,000 to that figure of the base xDrive40, while the addition of a Power Package — which basically nets a BMW i Wallbox and BMW i Public Charging Cable — will be an extra RM 4,600 on top too.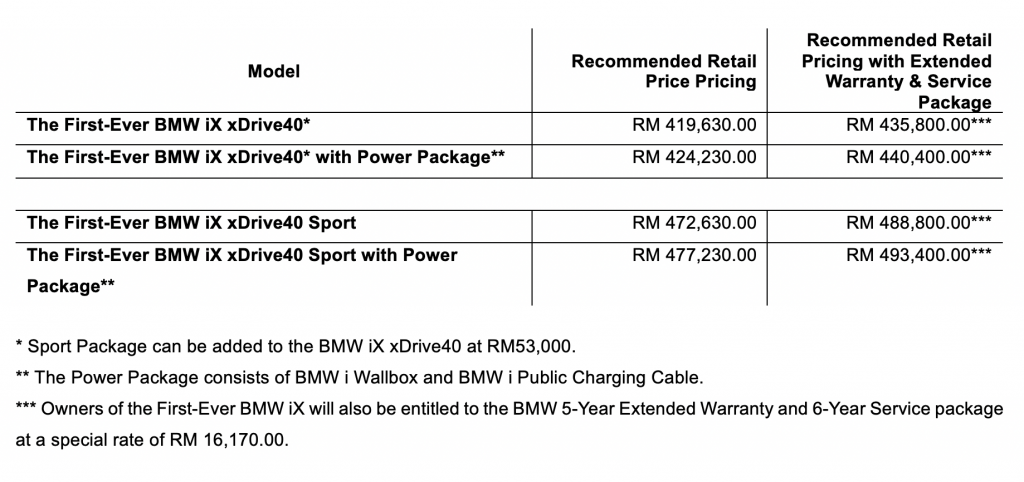 The price also for the xDrive50 Sport variant has unfortunately yet been revealed by BMW to date. Though what has instead been officially announced however is that this trim level and xDrive40 Sport will gain BMW Laserlights, whereas the base-trim xDrive40 sport will only come with LED headlights.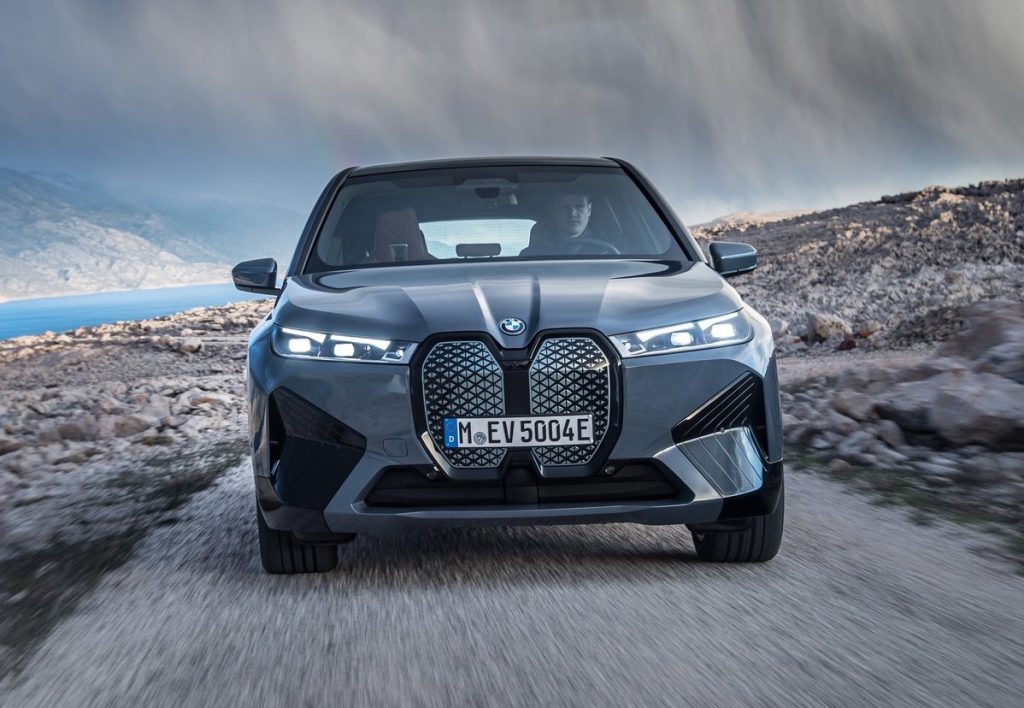 Other touches to be found on the variants with Sport suffixes too include the Driving Assistant Professional and Parking Assistant Plus packages, as well as a Harman Kardon surround sound system and the 'Interior Applications Clear & Bold offering' (read: wooden centre console). Exclusive only to the top-tier trim level xDrive50 Sport though are Integral Active Steering and adaptive 2-axle air suspension.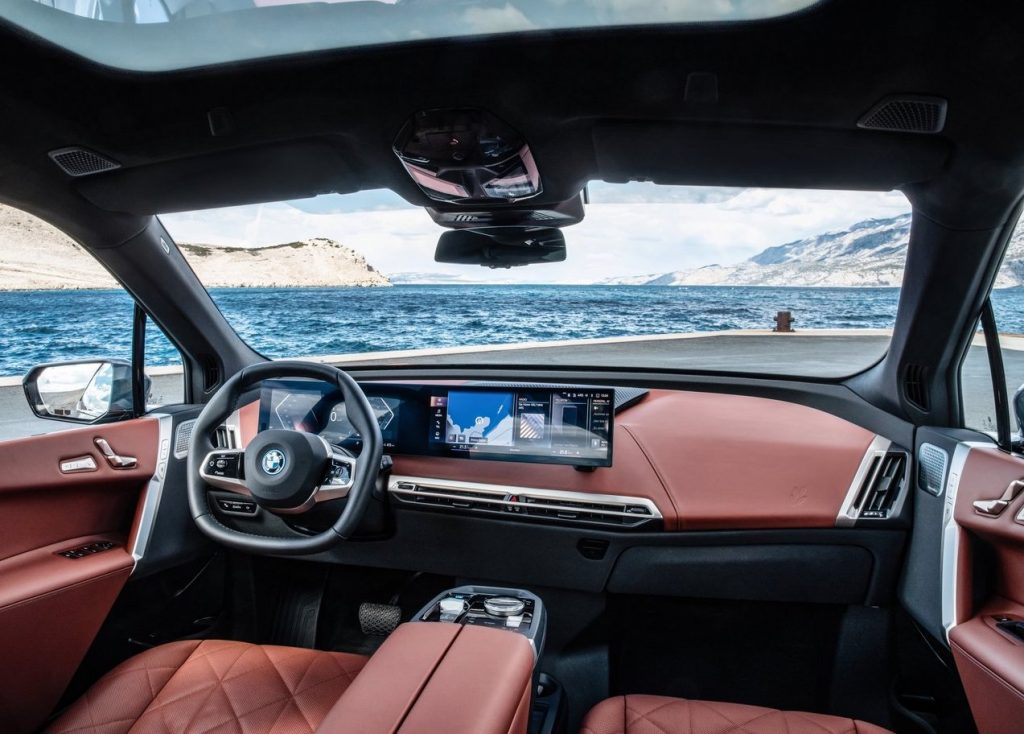 In terms of further technical details regarding the iX launching locally meanwhile, BMW Malaysia has unfortunately been mum on that front thus far. It is however highly unlikely that the specs of these e-crossovers arriving in Malaysia will be vastly different to that of its international counterparts, hence the information linked here will therefore likely still to apply with these all-electric SUVs over here.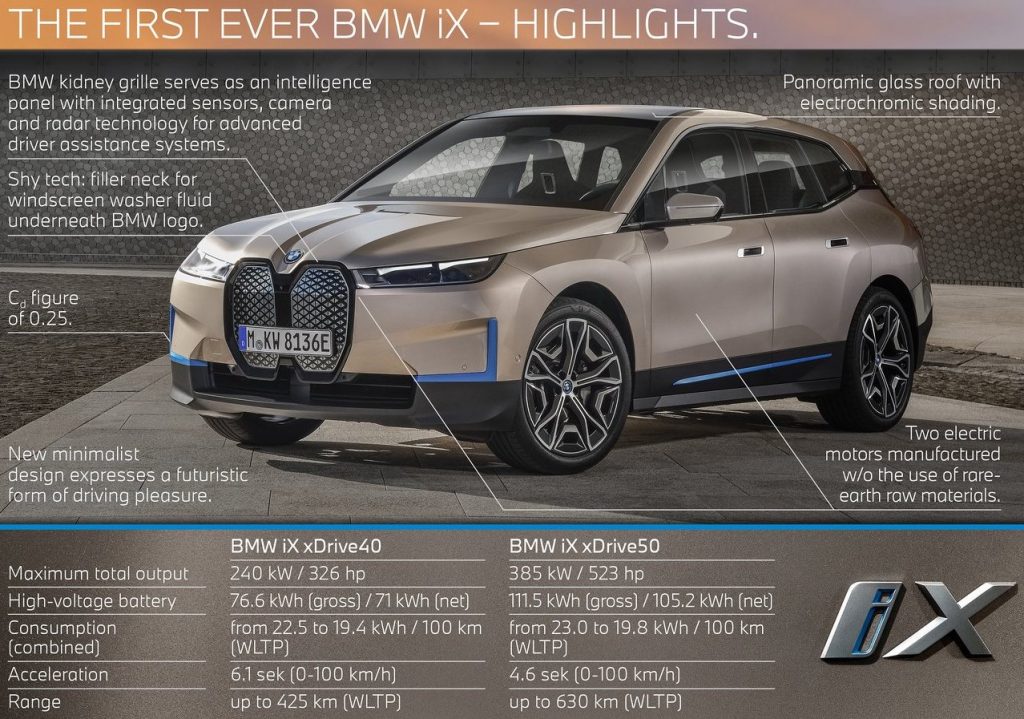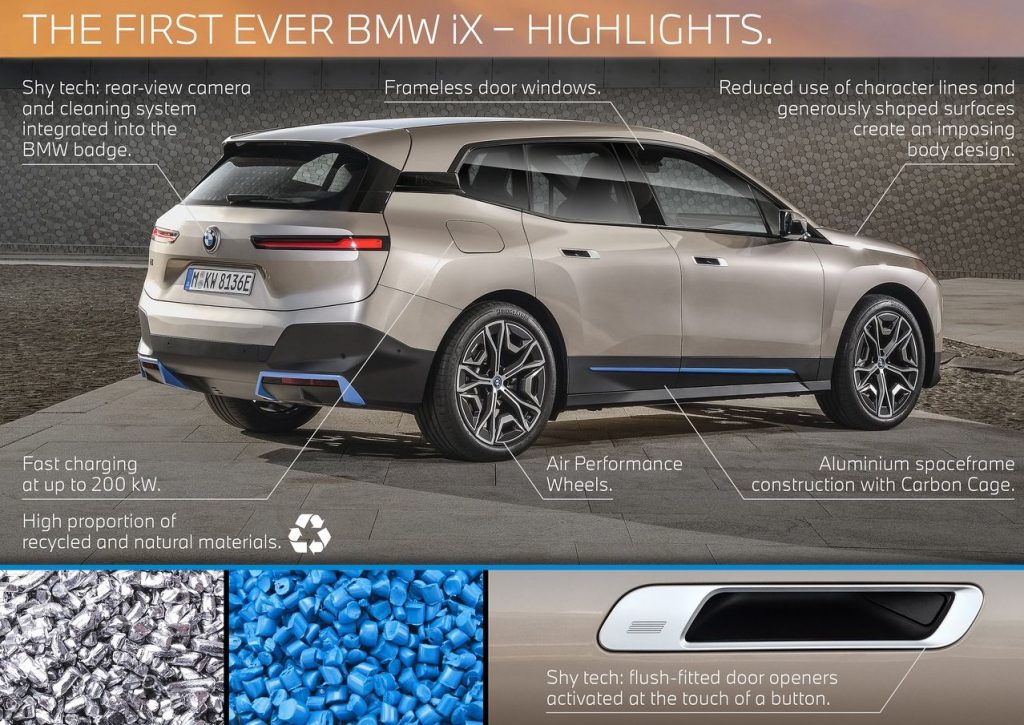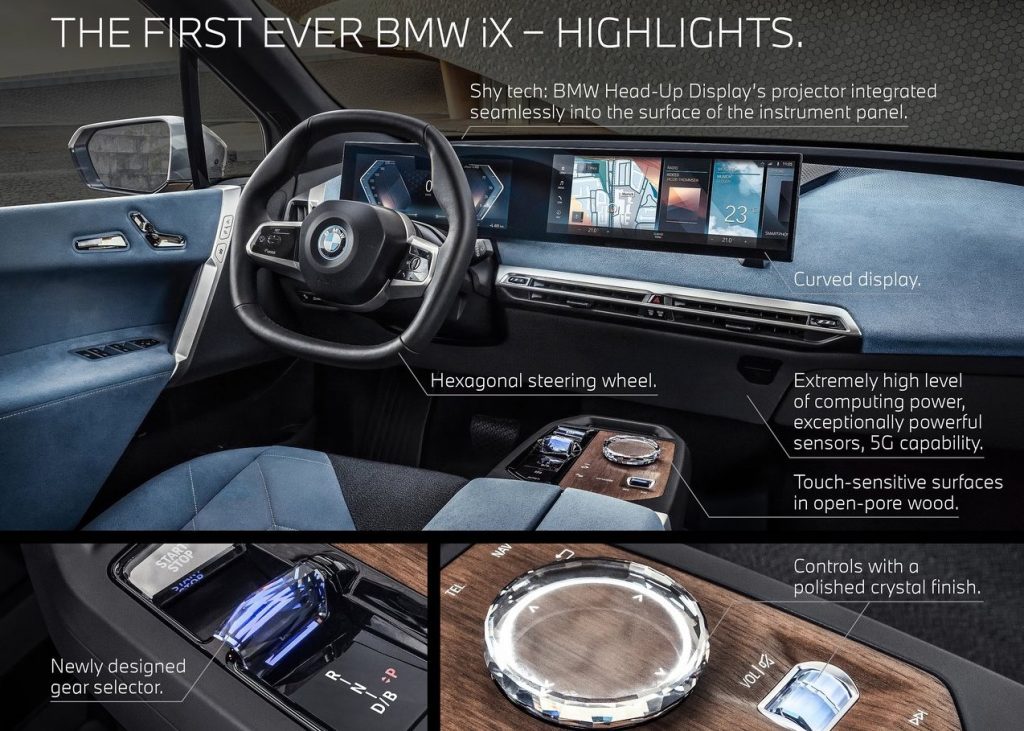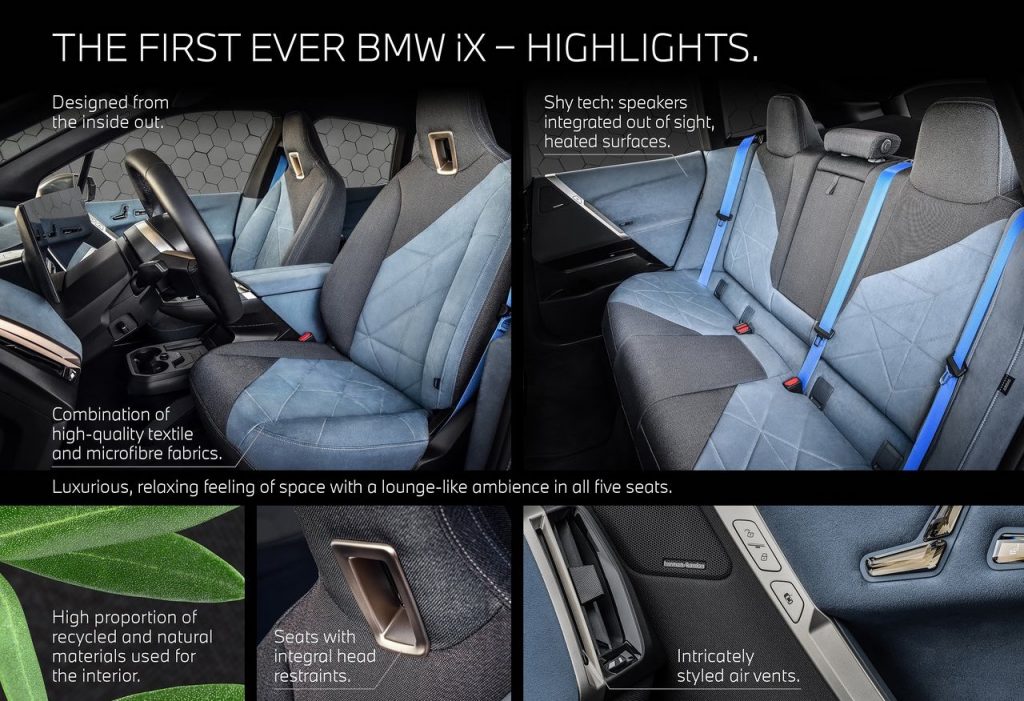 What however does not apply to the local launch of the iX is its international debut date of late 2021, with BMW Malaysia also not having given an exact time as to when these e-SUVs will be arriving over here too. Be it as it may though, the pre-order books for the lower two variants have since been opened online for a fee of RM 5,000. Registrations of interest too have been opened for the top-tier xDrive50 trim. 
The first 50 customers to pre-book the iX xDrive40 and xDrive40 Sport will receive an exclusive pre-booking advantage that consists of a complimentary charging installation service and a complimentary 1-year Public Charging Access. All three trims however will come with a battery warranty of up to 8 years or 160,000 km, whichever comes first.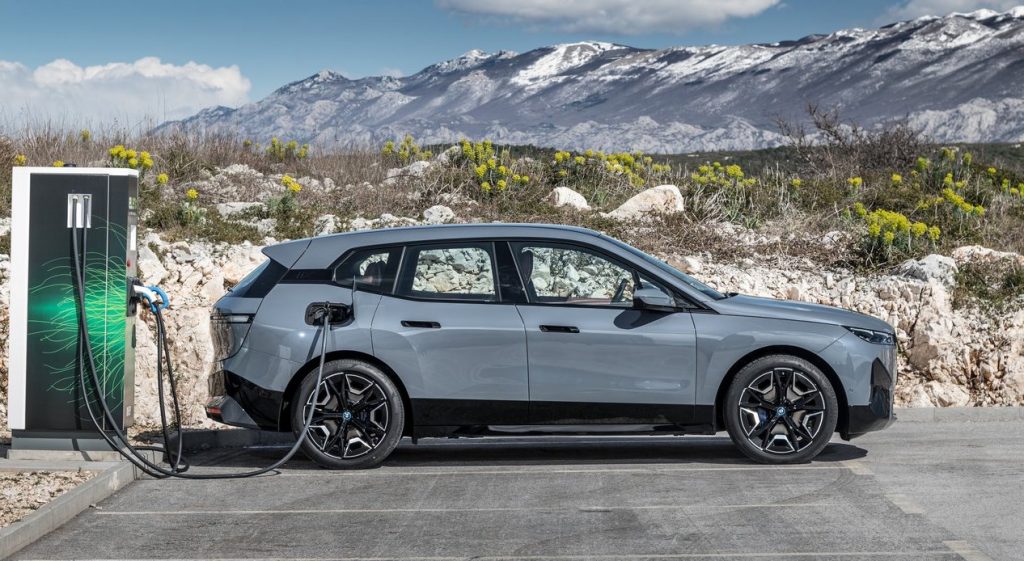 PRESS RELEASE: BMW Group Malaysia demonstrated its further commitment to shape the future of mobility in Malaysia, hinting at the arrival of new-generation fully Electric BMW i innovations to the country – bringing to life sophisticated electric drivetrains, innovative sustainable materials, and technologies of tomorrow, today.
The details of the First-Ever BMW iX xDrive40, the First-Ever BMW iX xDrive40 Sport, and the First-Ever BMW iX xDrive50 Sport were revealed alongside the anticipated First-Ever BMW iX3 and the First-Ever BMW i4 eDrive40. The reveal of the upcoming electric vehicle portfolio also sets to underline the premium automaker's Sustainable Mobility Strategy in the country moving forward.
Hans de Visser, Managing Director of BMW Group Malaysia said, "This is a milestone for the BMW Group, even more so for us at BMW Group Malaysia. We have been in the driver's seat in accelerating innovation, awareness on new and sustainable technology for the automotive industry, shaping the infrastructure for premium electrified vehicles in Malaysia since 2015. Our success in Malaysia today is cemented by our position as the leader in electrified mobility here, which is underlined by an impressive delivery of over 2,200 units of electrified vehicles last year alone."
De Visser added that the incoming fleet of electric vehicles from BMW i will present all the best possibilities of Sheer Electric Driving Pleasure to loyal BMW customers and EV enthusiasts alike in Malaysia, with no compromise. More importantly, it will also drive the All-New Sustainability Strategy for the BMW Group in Malaysia.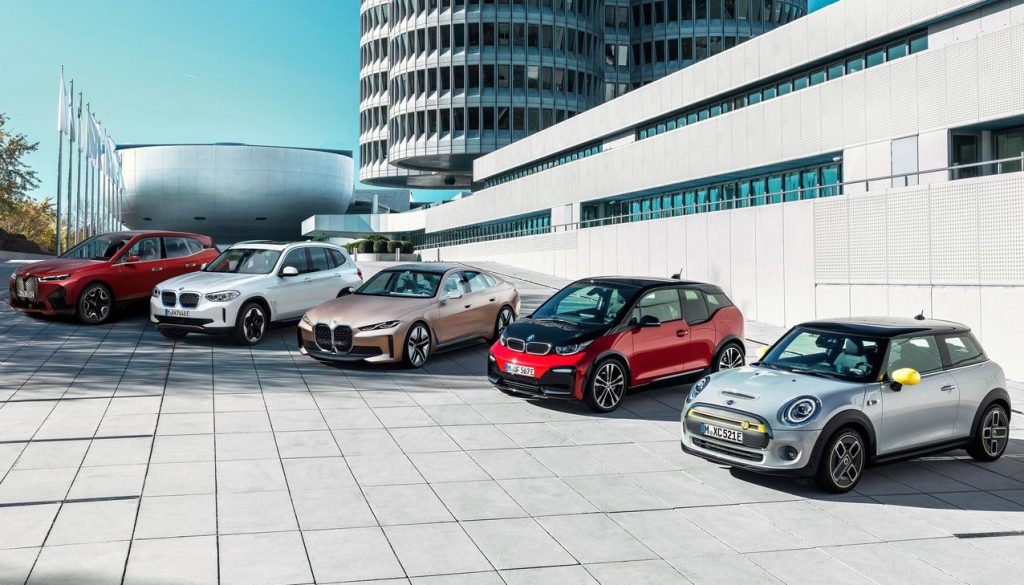 The First-Ever BMW iX.
Pioneering in the First-Ever BMW iX is the first of its kind Shy Tech concept which allows modern technology and innovation in the vehicle to discreetly blend in the background until needed or explicitly desired. Additionally, the vehicle will also feature the very first BMW IconicSounds Electric – developed in collaboration with world-famous composer and Academy Awards winner, Hans Zimmer, offering owners an emotional driving experience with the unmistakable sounds of the BMW and BMW M models.
The First-Ever BMW iX represents all that modern electromobility can offer and more. The impressive WLTP range of up to 630 kilometres in the First-Ever BMW iX variants is also designed to dispel range anxiety amongst potential and existing EV owners. The fully electric vehicle prides itself as a minimalist living space on wheels, offering sheer comfort on every journey. 
Key characteristic differences are LED headlights on the First-Ever iX xDrive40, while BMW Laserlights equip the First-Ever iX xDrive40 Sport and the First-Ever iX xDrive50 Sport. Additionally, the Driving Assistant and Parking Assistant features are standard for the First-Ever iX xDrive40, whereas the Sport variants arrive with the Driving Assistant Professional and Parking Assistant Plus. The Sport variants are also exclusively equipped with Harman Kardon surround sound systems and the Interior Applications Clear & Bold offering – which consists of a control panel on the centre console made of sustainably produced, certified wood. Exclusive to the First-Ever iX xDrive50 Sport are the Integral Active Steering and the adaptive 2-axle air suspension.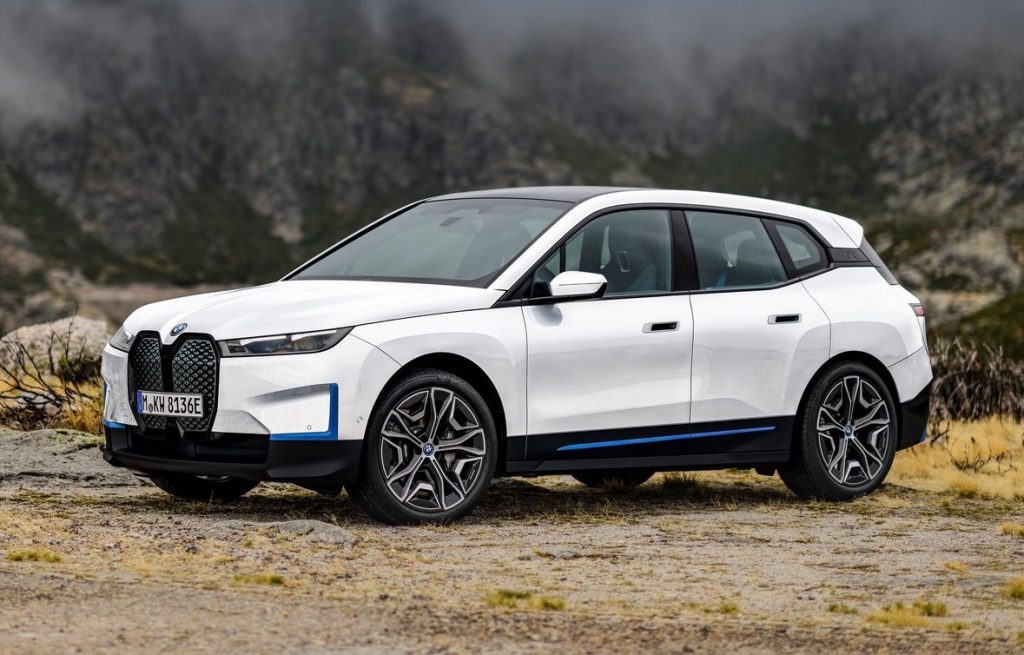 Pre-booking and registration of interest open for the next-generation BMW i fleet.
The First-Ever iX xDrive40 and First-Ever iX xDrive40 Sport are now available for pre-booking on the BMW Shop Online platform via https://shop.bmw.com.my/ at a fee of RM 5,000. Registration of interest for the First-Ever iX xDrive50, the iX3 and the i4 eDrive40 are also open on the official BMW website via the respective hyperlinks.
Owners of electric vehicles from the BMW i portfolio can also enjoy battery warranty of up to 8 years or 160,000km, whichever comes first. Additionally, the first 50 customers to pre-book the First-Ever iX xDrive40 and First-Ever iX xDrive40 Sport will receive an exclusive pre-booking advantage, consisting of a Complimentary Charging Installation and a Complimentary 1-year Public Charging Access. This advantage will be available until 22nd September 2021, terms and conditions apply.
As the arrival of the next-generation BMW i fleet welcomes a new era of electromobility in Malaysia, BMW Group Malaysia also has their eyes set on rapidly expanding the BMW i dealer network to key cities across the country. DC Fast Chargers will also be installed at all BMW i dealers for public use to further accelerate the availability of charging infrastructures in Malaysia, along with Rapid-charging DC Chargers to be made available for quick on-the-go charging at selected dealerships nationwide.
"We look forward to reigniting local interest and uptake for electromobility, in foresight of the much-discussed upcoming Low Carbon Mobility Blueprint. We have partnered with GreenTech Malaysia from the very beginning to grow the local charging infrastructure network as part of our key strategies to shift Malaysia towards a low carbon mobility future. Moving forward, we aim to give Malaysians the confidence to choose electric for their next – or even first, drive. In fact, there are more plans set to activate in the upcoming months that will encourage a positive reception of this future-focused way of mobility, of which we hope will also be strengthened by the upcoming revision of government policies towards electromobility," de Visser added.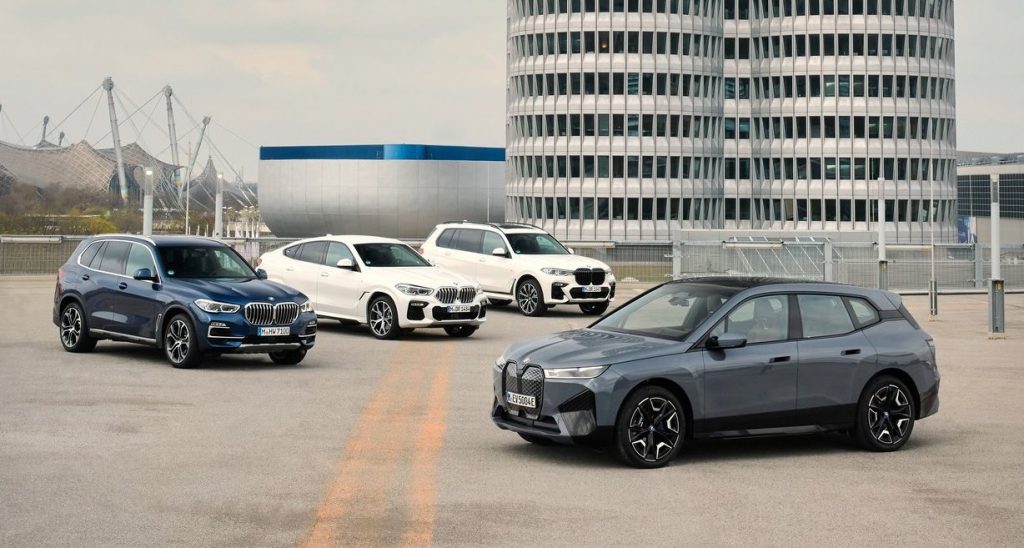 Dynamic financial programme. 
With the Balloon Financing Plan from BMW Group Financial Services Malaysia, the First-Ever iX xDrive40 and the First-Ever iX xDrive40 Sport can be owned with a monthly instalment plan starting from RM 4,888.00 and RM 5,478.00 respectively (based on estimates of an 80% loan on a five-year tenure).