Automotive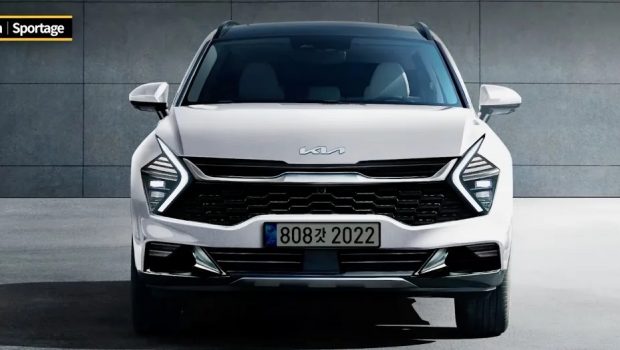 Published on June 6th, 2021 | by Joshua Chin
0
Next-Gen Kia Sportage Renders Reveal A Bold New Look
Bold was the kindest word that came to mind when seeing these Sportage renders though.
If there is one thing that could be said of the South Korean cars to have been launched lately, it would be that all of them feature bold design direction. Kia especially have demonstrated this through the likes of its recently revealed K8 flagship sedan and all-electric EV6. 
There does however come a point where bold could turn towards eww, and that point could by the upcoming Kia Sportage. That is because recent renders of this fifth iteration of South Korean SUV has revealed what could most kindly be termed as a bold new exterior aesthetic.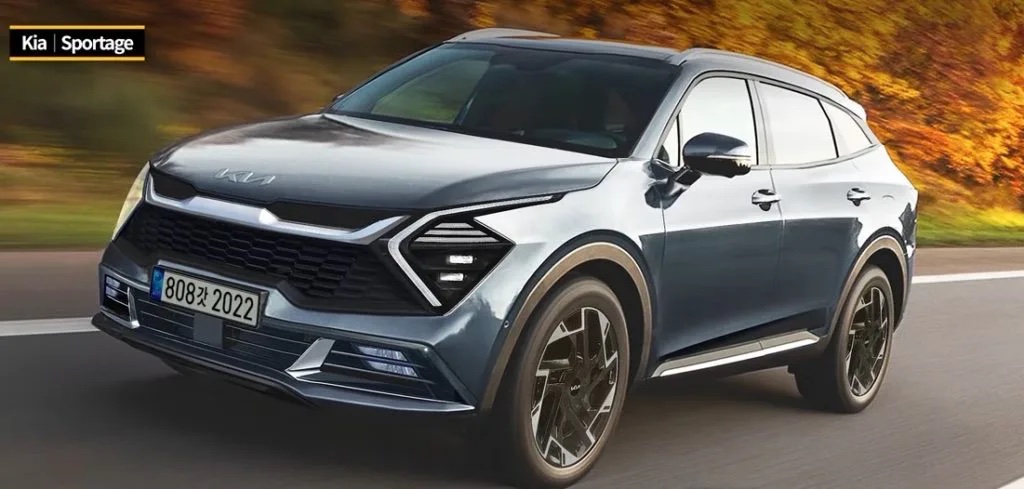 Diving headfirst into discussions about that interesting-looking front end first, the renders here show this new Sportage sporting a full-width dual-tiered front grille. A design detail that isn't too out of the ordinary for SUVs these days wishing to have a more imposing demeanour, what is to perhaps be the polarising aspect regarding the look of this upcoming Kia crossover however will be its diamond-shaped headlights on either end. 
Featuring a pair of boomerang-style LED DRL light strips that further accentuate the interestingly-styled front end, these headlights have somehow managed to make this Kia SUV look somewhat reminiscent to the frog-eyed Ford Scorpio. A car that is widely considered by many to have one of the least aesthetically appealing (read: ugly) faces of any car to have ever been produced.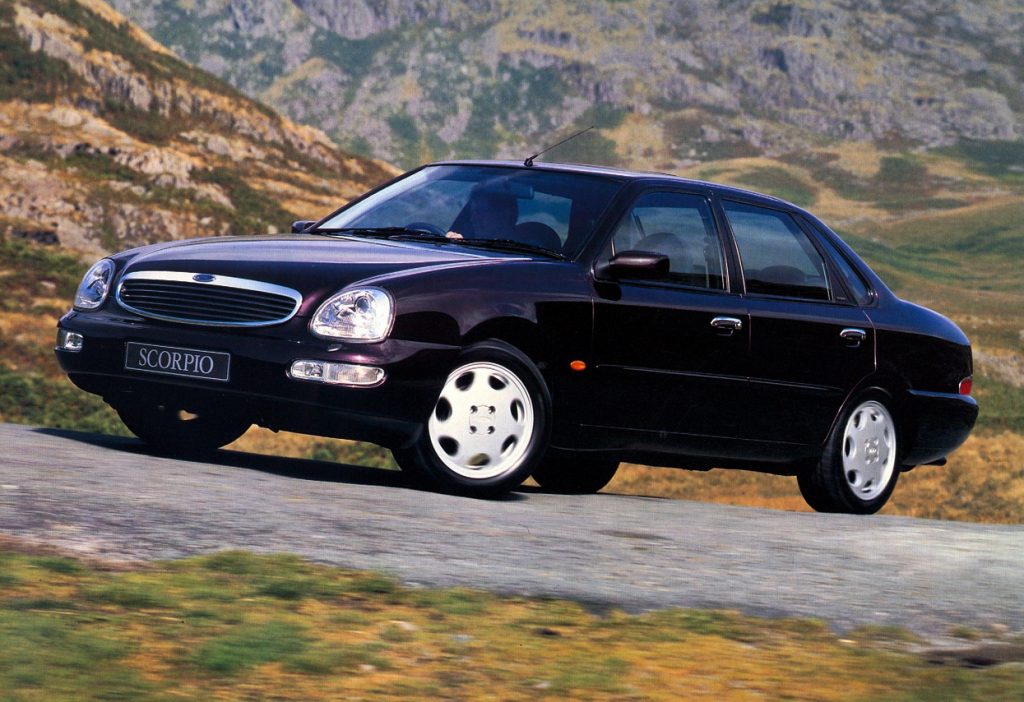 Happily however, things do pick up dramatically further down the Sportage. Its side-profile for instance is on the sleeker side of the SUVs currently on the road today, with a sweeping shoulder line further jazzed up by the presence of a floating roof and a set of snazzy alloy wheels. 
Moving onto its rear meanwhile, the Sportage features a pair of fancy LED taillights that faintly apes the look of its futuristic-looking EV6 stablemate. Other design details worth mentioning round its rump includes a chunky chrome-accented rear bumper, in addition to a cheeky little tailgate spoiler.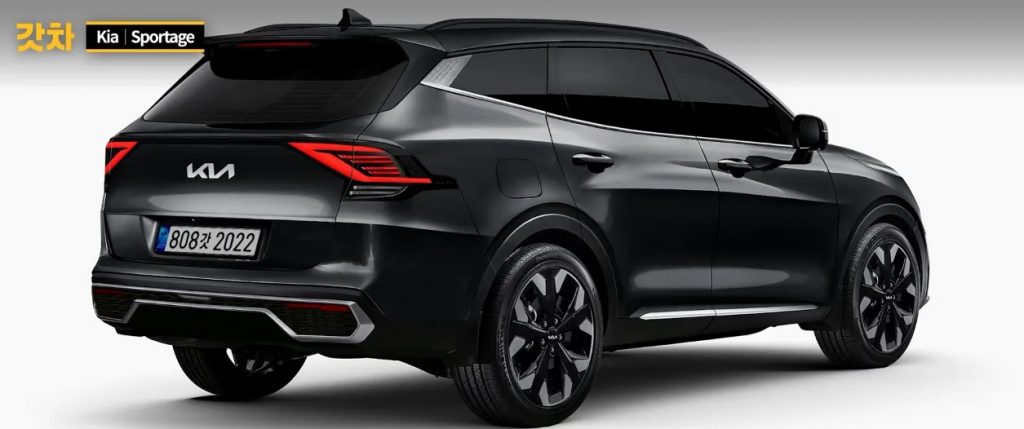 Now at this point it is worth noting that these are simply just renders for the time being, and it is as yet unconfirmed whether the new Sportage will really look like this when it is officially unveiled in the next few weeks. These renders however are eerily similar to the teasers revealed by Kia themselves a couple of days ago, so perhaps its Tucson sibling from Hyundai then will be the better (or at least more aesthetically appealing) buy this time round?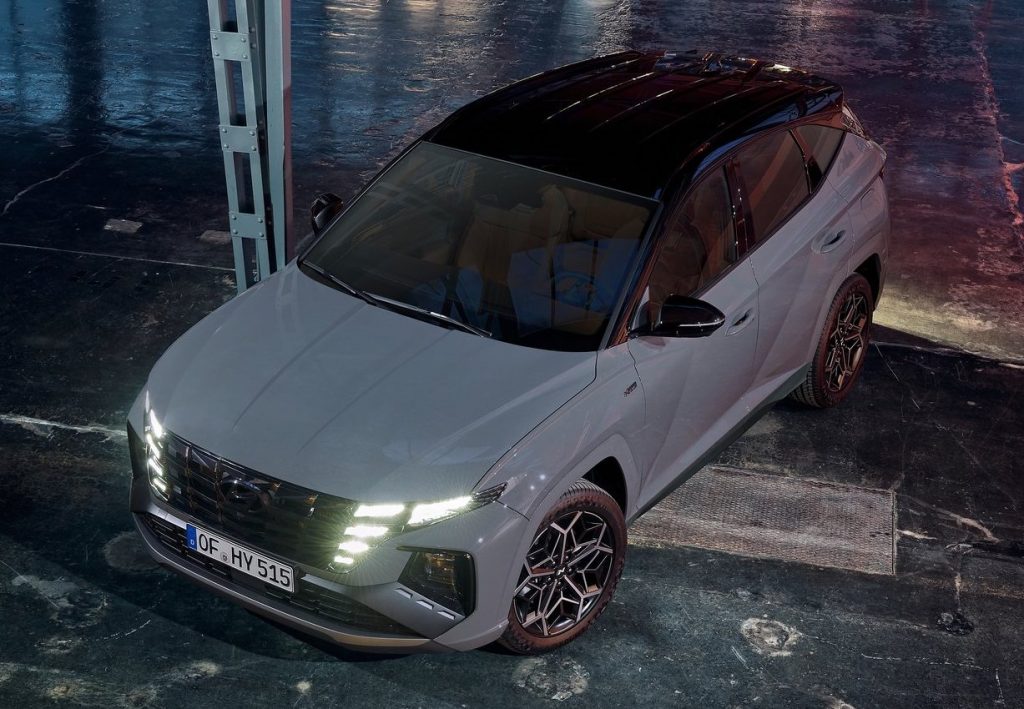 For those who are itching to know more about the design of this upcoming Sportage, this is Kia themselves has to say about the subject when the teasers for this new SUV were revealed: 
Revealed earlier this year to great acclaim from the design community, Kia's new design language – Opposites United – is at the core of the Sportage, influencing every aspect of its appearance and character. The early images hint at an assertive and cutting-edge presence for the SUV – paying homage to nature's perfection and simplicity whilst connecting with the brand's new design direction.
The all-new Sportage follows Kia's recent company rebrand that aims to create sustainable mobility solutions for customers by revamping all facets of its business. The first marker on the journey came in March when Kia's first dedicated BEV – the EV6 – was unveiled.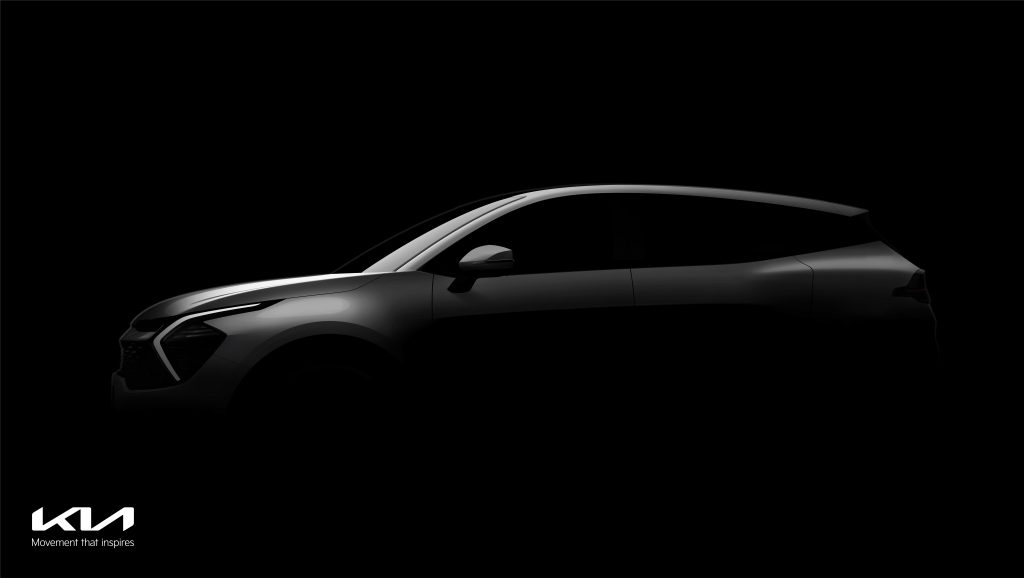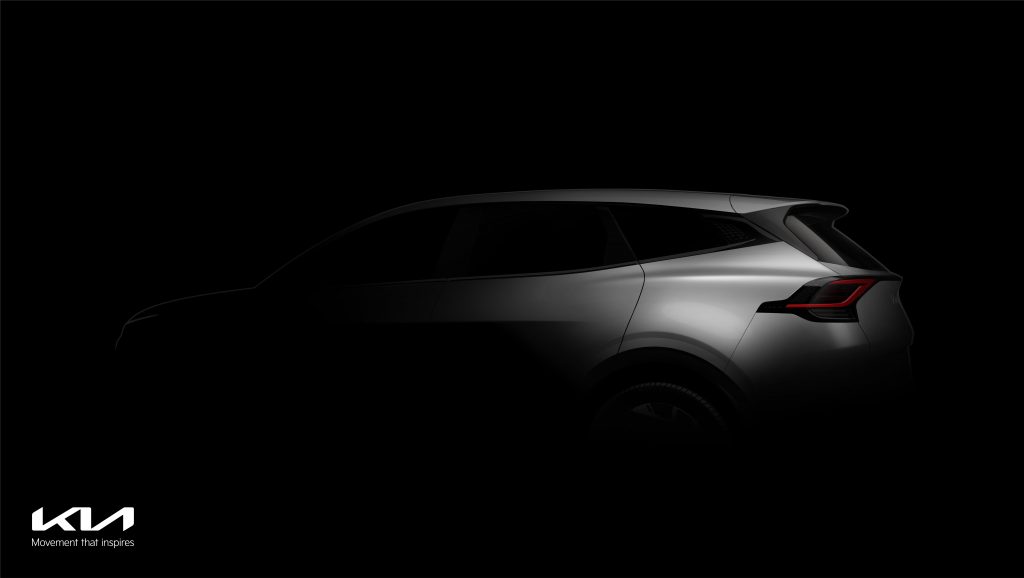 Muscular exterior and innovative interior
The all-new Sportage has a muscular stance and strong yet refined silhouette. Notable new details include the crisp, taught character lines that ripple across the surfaces. The front creates an instant and thought-provoking statement, with a detailed-orientated black grille graphic spanning the width of the face. At the rear, muscular shoulder lines drop gently to meet slim daytime-running lamps, which flank the new Kia logo and Sportage emblem.
The interior design sketch reveals a driver-orientated space that plays with boldness in character, softness in qualities and innovation in technology. At the core is a beautifully sculpted integrated curved display.
"Taking inspiration from an ethos we created where nature meets technology, the all-new Sportage challenges the norm with an adventurous and contemporary exterior and a carefully conceived, beautifully detailed interior," said Karim Habib, Senior Vice President and Head of Global Design Center. "With the all-new Sportage, we were fully focused on challenging ourselves and pushing our fifth-generation SUV to a new level."