Automotive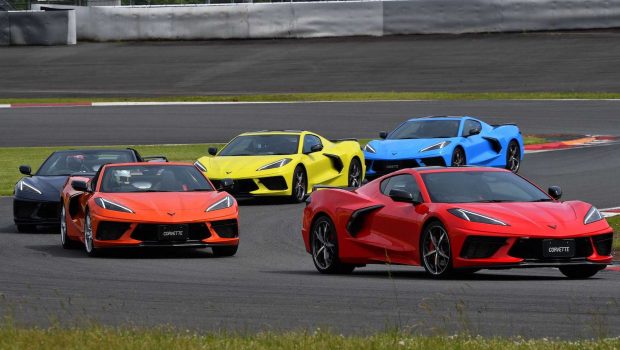 Published on June 6th, 2021 | by Joshua Chin
0
Right Hand Drive C8 Corvette Officially Lands In Japan
It should only be a matter of time then that these Japan-spec Corvette models are available here too. 
Good news to those who always wanted a Corvette with the steering wheel on the correct side of the car, as the latest-and-greatest C8 iteration is now finally available in right hand drive. Having officially making its debut in Japan recently, it also shouldn't be long then before a few of these American supercars worm its way into the garages of affluent enthusiasts over here too. 
The first time a Corvette is to be available from the factory with the steering wheel on the right, news of this shouldn't really a surprise anymore considering that Chevrolet themselves have made this fact official for a while already. What is nevertheless the story here however is that these RHD cars have made finally its public debut, with its initial launch recently occurring in Japan, before its introduction over in the UK and Australia some time further down the line.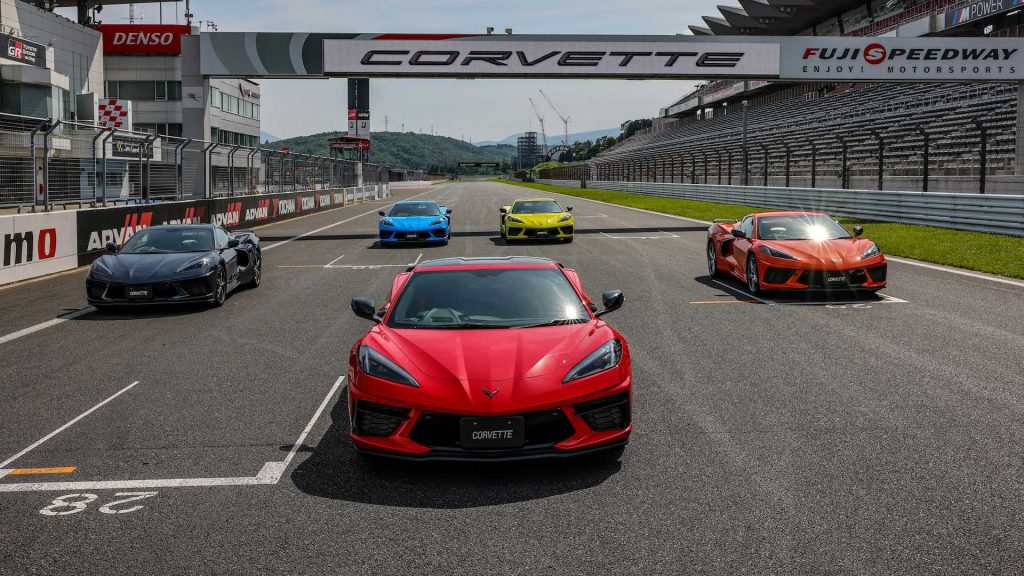 Speaking just a little bit more about its Japanese market entry, these right hand drive Corvettes were debut over in the land of the rising sun by way of an online preview by General Motors Japan. Initially meant to be big do, this launch had to unfortunately be scaled down somewhat in accordance with the new emergency measure's put in place by local authorities over there to once again curb its rising Covid-19 infections. 
Having said that, the two-hour broadcast that happened on the 29th of May from the Fuji International Speedway still managed to include interview sessions with various people of note in the Corvette world, like chief engineer Tadge Juechter and GM Japan President Tadashi Wakamatsu. Though the main event was undoubtably the almost Gran Turismo-esque sight of five Corvettes in varying colours performing several demonstration runs around the iconic Japanese race track. 
Now continuing on the topic of those Japanese Corvettes, the lineup on offer over there currently comprises of the 2LT coupe, 3LT coupe and a sole Convertible variant. All of which are powered by a 6.2-litre LT2 mid-mounted V8 engine pumping out 490 hp and 630 Nm of torque in standard trim, that drives the rear wheels through an 8-speed dual-clutch transmission. 
To be available in six trim colours and four interior options, retail prices for these right hand drive Corvettes begin in Japan from ¥11,800,000 (RM 445,000) for the 2LT coupe before rising to ¥15,500,000 (RM 585,000) for the drop top. These figure are of course naturally not inclusive of the several factory customisation options that are to be had with these American sports cars.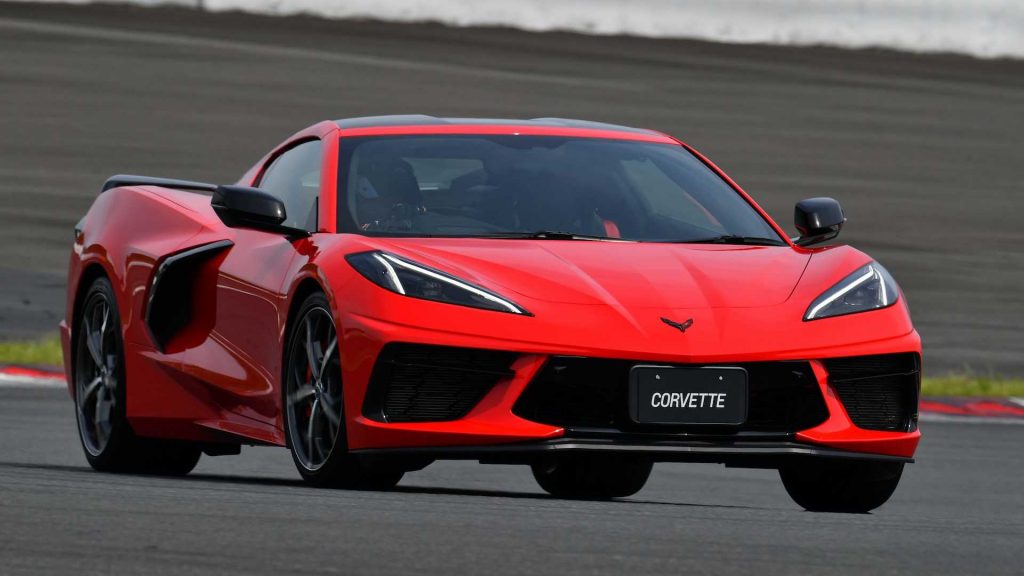 Perhaps more pertinent to Malaysians looking to import one soon however will probably be the news that getting one over here will likely require a little bit of a wait bit. This is not least because demand for these Corvettes are incredibly high in Japan — with its initial allocation of 300 units already spoken for within 60 hours of its pre-sale announcement last year — but more due to the fact that production at the Bowling Green plant in Kentucky where these cars are exclusively made has been halted from a shortage of parts.