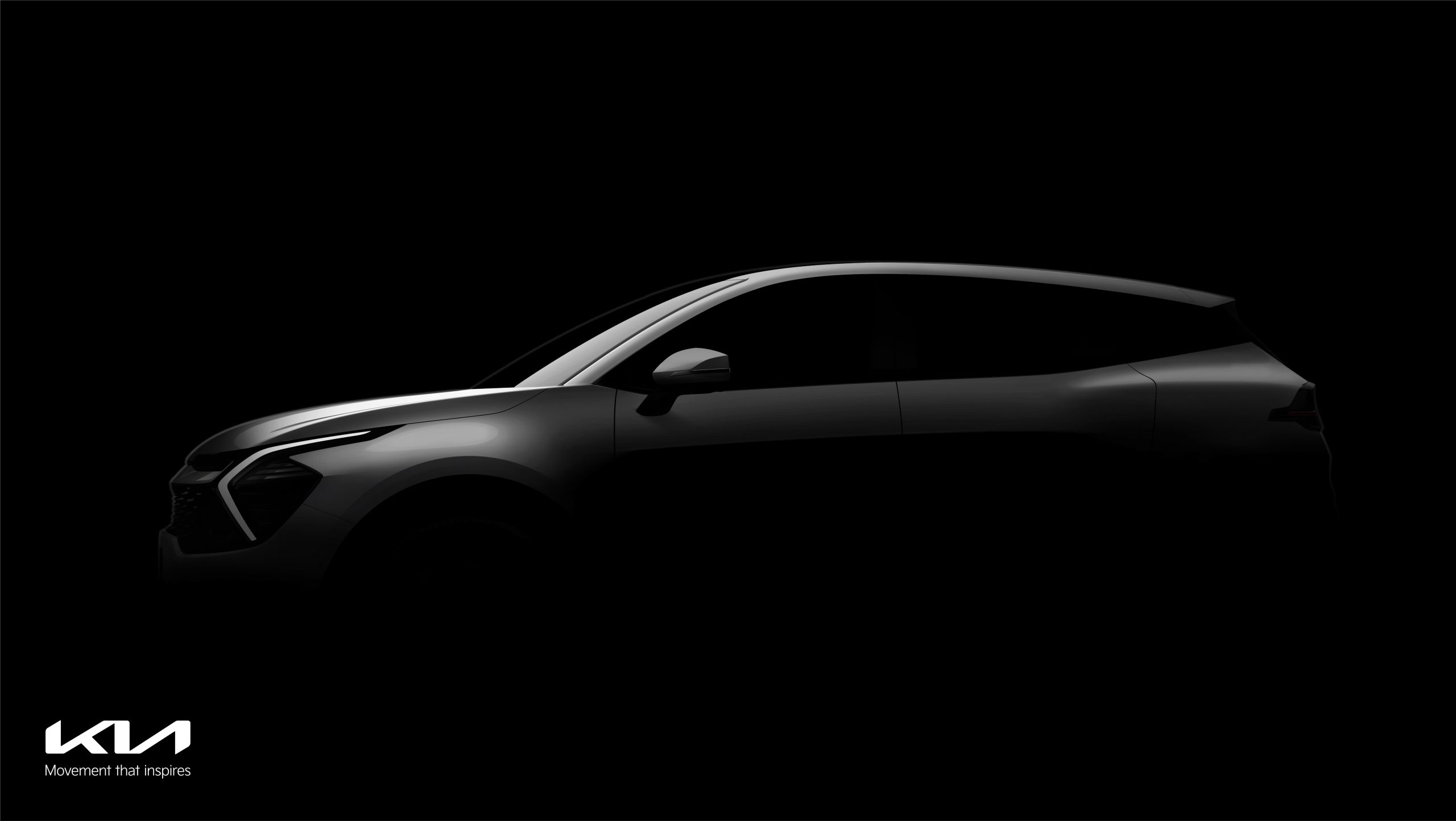 The upcoming Kia Sportage is set to look even wilder than the outgoing one. 
There must be something going on with the design world in South Korea right now, as both Hyundai and Kia have been creating some rather interesting looking cars in recent time. The IONIQ 5 is perhaps the most outlandish example of this, but then again its more conventional lineup have been pushing the boundaries of automotive aesthetics recently too. 
Take the Sportage for instance, what was once a bland and boring SUV has evolved over the years to become the funky looking fourth-generation car we see (ever so rarely) on Malaysian roads today. Though if you'd thought that was the extent of Kia's experimentation with design, then you'd perhaps not seen the upcoming fifth iteration yet.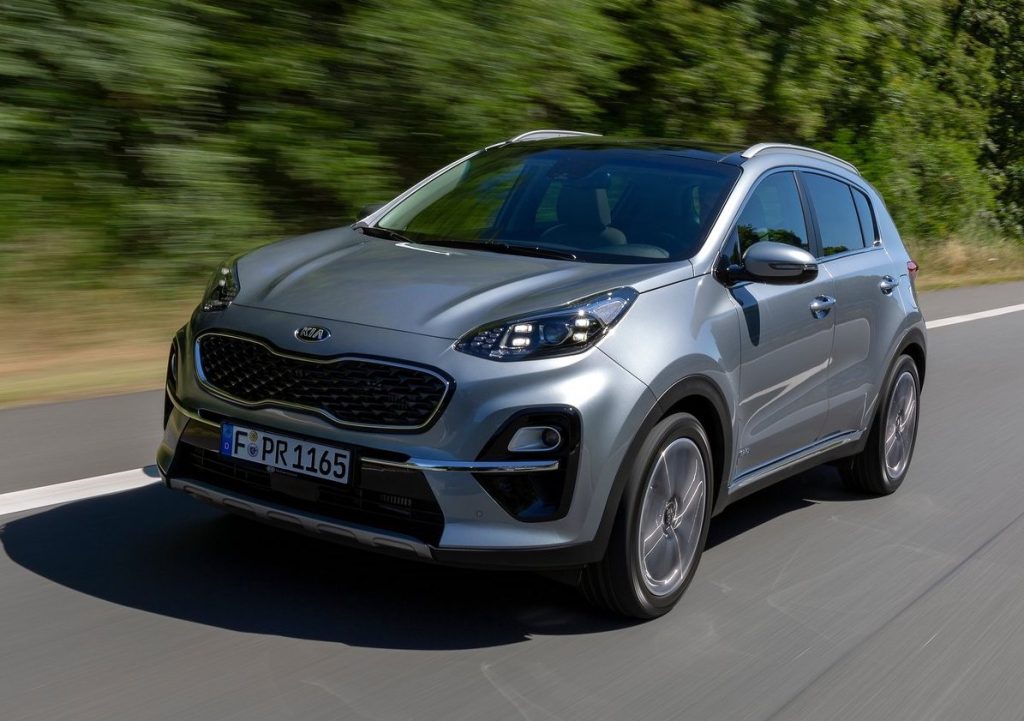 Based on the teaser images released by the South Korean automaker recently, this upcoming Sportage takes a departure from the chunky exterior aesthetic of its predecessor and instead will feature an overall more swoopy styling alá the current Tucson. Much like its Hyundai sibling too, it is expected for this new Kia to feature an equally elaborate front lighting signature with a set of boomerang-style headlights flanking a bold black front grille. 
Now moving further down the side, a sleeker, sportier side profile looks to be accentuated by a blacked out C-pillar accent piece not unlike what is seen on the EV6. Speaking of that newly launched all-electric Kia, the upcoming Sportage seems to feature similarly striking looking LED taillights round its rump too.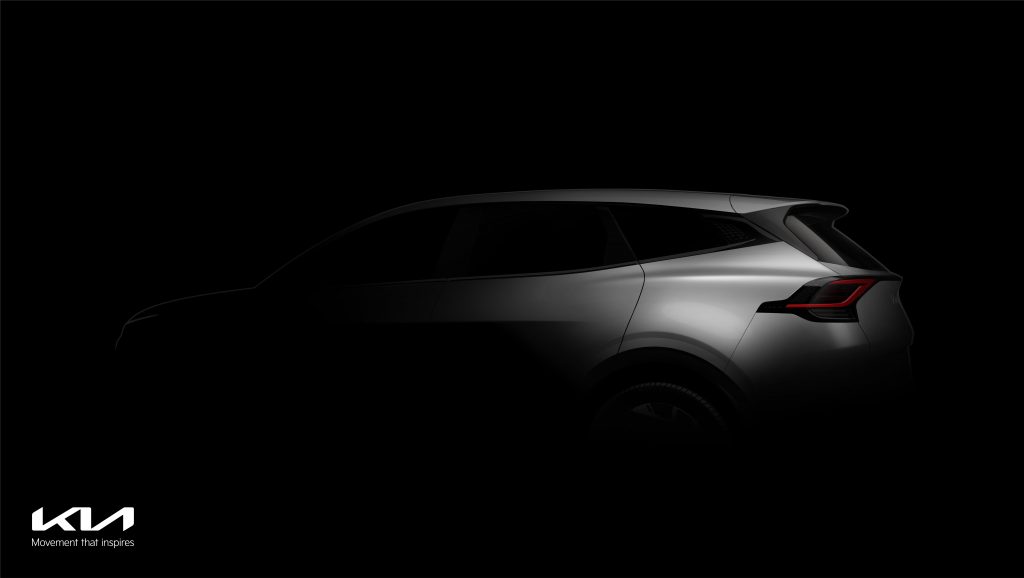 As for its interior, the sole interior teaser shot reveals that a single massive curved screen is to be the highlight within the cabin of this fifth-generation Sportage. Stylish air-conditioning vents flanking it meanwhile add a bit of sportiness to the proceedings, as does a sporty-looking multi-function steering wheel featuring the new Kia logo.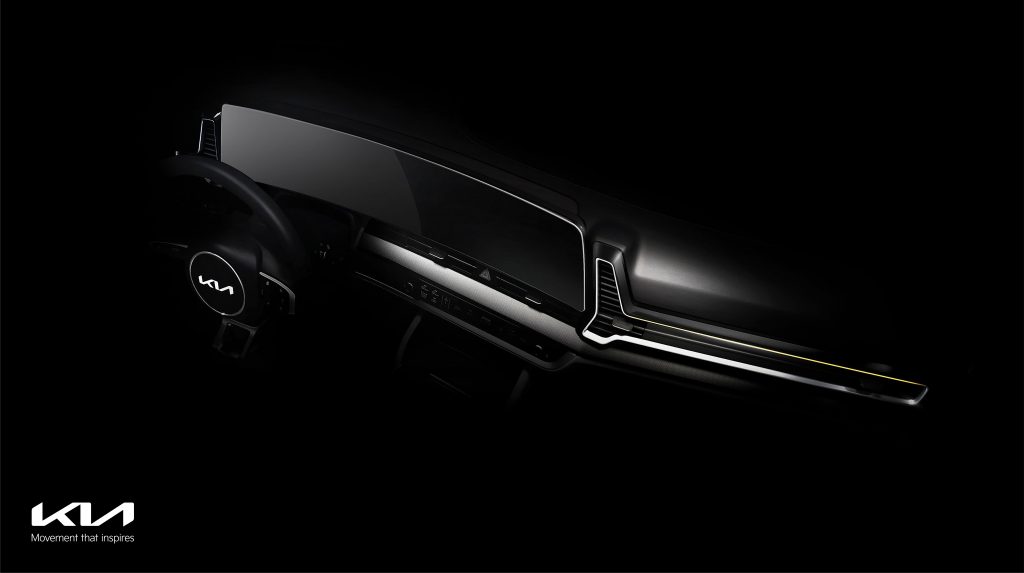 Designed around Kia's new Opposites United design language that was unveiled as part of its most recent rebrand, further details regarding this upcoming Sportage is set to be revealed in the coming weeks, with the official full reveal set for July. It is however expected for this new SUV to feature a range of electrified powertrains as part of the automaker's ongoing environmental commitments, and for it to unfortunately not be arriving in Malaysia anytime soon. 
PRESS RELEASE: Kia Corporation has revealed the first official teaser images of the all-new Sportage – the fifth incarnation of the brand's most popular SUV model.
Due to be revealed in July in Korea, the all-new Sportage has been carefully crafted to establish new benchmarks in its segment – for its advanced exterior and interior design, connectivity tech, and responsive yet highly efficient powertrains.
Revealed earlier this year to great acclaim from the design community, Kia's new design language – Opposites United – is at the core of the Sportage, influencing every aspect of its appearance and character. The early images hint at an assertive and cutting-edge presence for the SUV – paying homage to nature's perfection and simplicity whilst connecting with the brand's new design direction.
The all-new Sportage follows Kia's recent company rebrand that aims to create sustainable mobility solutions for customers by revamping all facets of its business. The first marker on the journey came in March when Kia's first dedicated BEV – the EV6 – was unveiled.
Muscular exterior and innovative interior
The all-new Sportage has a muscular stance and strong yet refined silhouette. Notable new details include the crisp, taught character lines that ripple across the surfaces. The front creates an instant and thought-provoking statement, with a detailed-orientated black grille graphic spanning the width of the face. At the rear, muscular shoulder lines drop gently to meet slim daytime-running lamps, which flank the new Kia logo and Sportage emblem.
The interior design sketch reveals a driver-orientated space that plays with boldness in character, softness in qualities and innovation in technology. At the core is a beautifully sculpted integrated curved display.
"Taking inspiration from an ethos we created where nature meets technology, the all-new Sportage challenges the norm with an adventurous and contemporary exterior and a carefully conceived, beautifully detailed interior," said Karim Habib, Senior Vice President and Head of Global Design Center. "With the all-new Sportage, we were fully focused on challenging ourselves and pushing our fifth-generation SUV to a new level."
More details regarding design features of the all-new Sportage will be unveiled in the coming weeks.