Reviews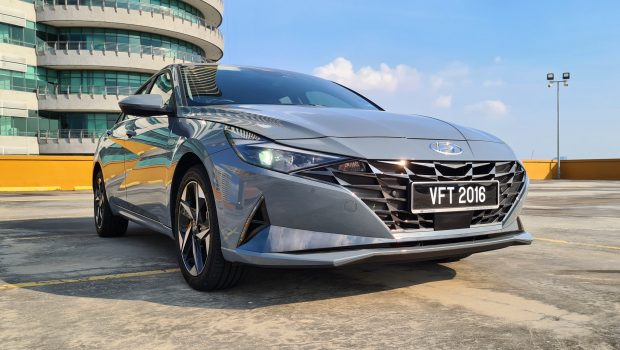 Published on June 27th, 2021 | by Joshua Chin
0
First Drive Impressions: Hyundai Elantra 1.6 Premium
The Hyundai Elantra is perhaps the best car in the segment that no one would buy. 
The answer to the question of why anyone would buy a Hyundai has changed dramatically in the last 20 years. 
When the first Elantras landed in Malaysia nearly 20 years ago, the reason why anyone bought it was because it was significantly cheaper than the competition. Fast forward 10 years from then, and the main selling point for that particular generation Hyundai compact sedan was that it offered more features than its rivals at a marginally cheaper price.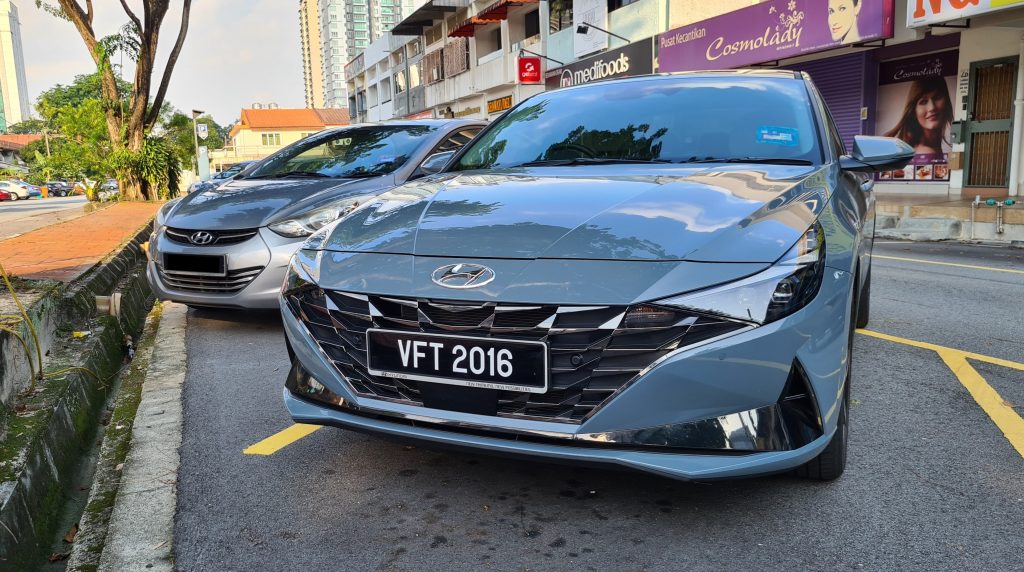 Turn to today however, the latest and greatest Elantra lands in Malaysia with a hefty price tag from RM 139,888.000, to the frankly eye-watering figure of RM 158,888 Premium variant as tested here. So whatever price advantage it used to hold then, has now been completely wiped off the table. 
Currently too, there are some amazingly competent competition out there vying for what is a shrinking sedan market. Hence perhaps the reason therefore why you don't see many of these new Elantras on the road today.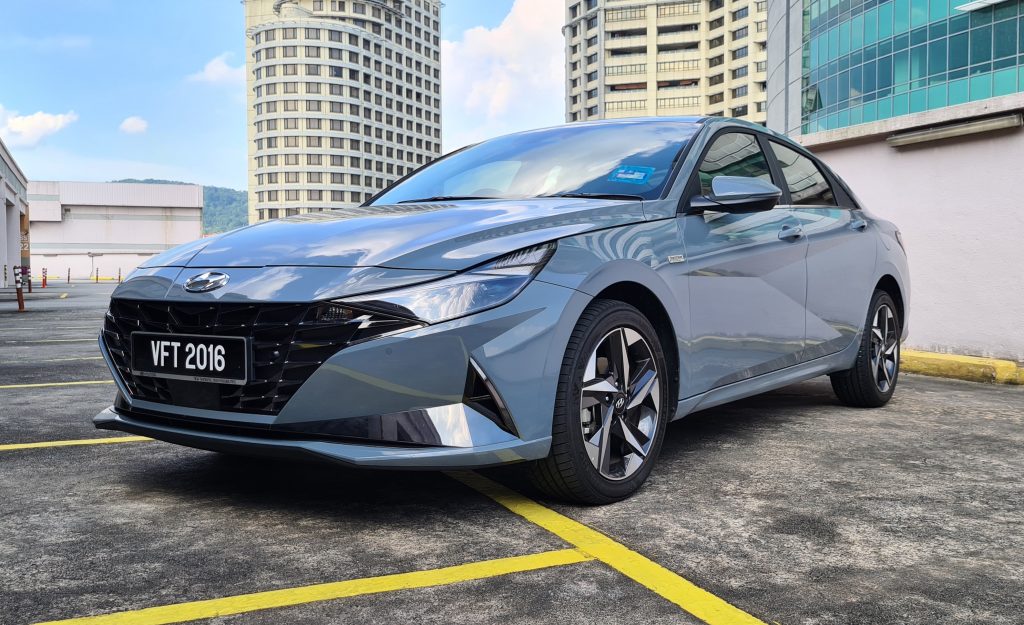 Having said that however, this is actually a very sad thing as this new Hyundai is perhaps the best compact sedan in the segment currently. Something that anyone would agree with if they had spent just 5 minutes behind the wheel, and not just immediately dismissed it because of its price instead.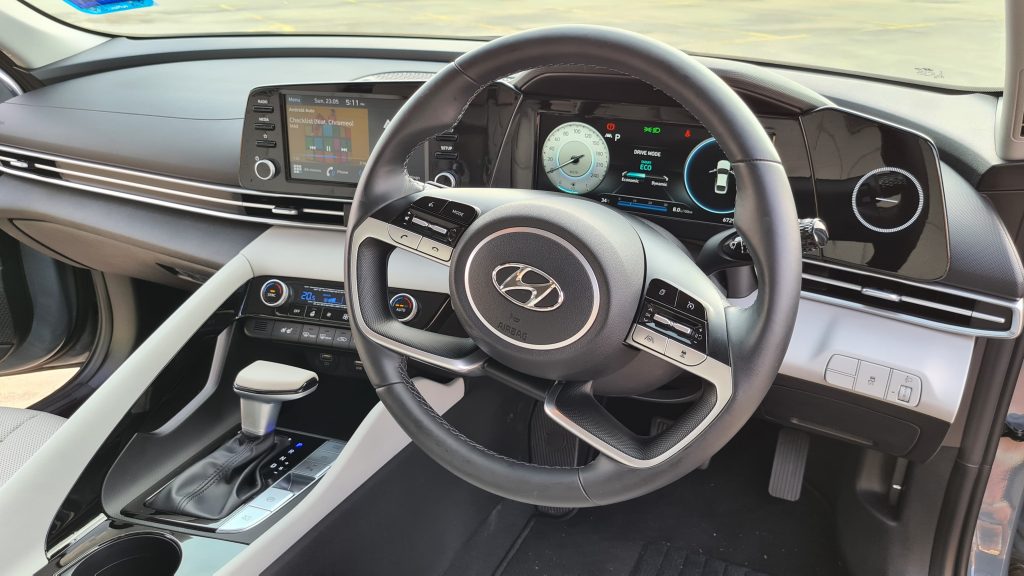 So what exactly makes this Elantra the best option out of the bunch? Well the simple answer is that while it may be more expensive than the rest, it is certainly worth that extra dosh doled out at the beginning. 
Let's start with the major plus points with the Elantra and turn immediately to its interior first. A place that most owners will be most of the time, the cabin design and construction of this Hyundai is right up there as being one of best in this segment.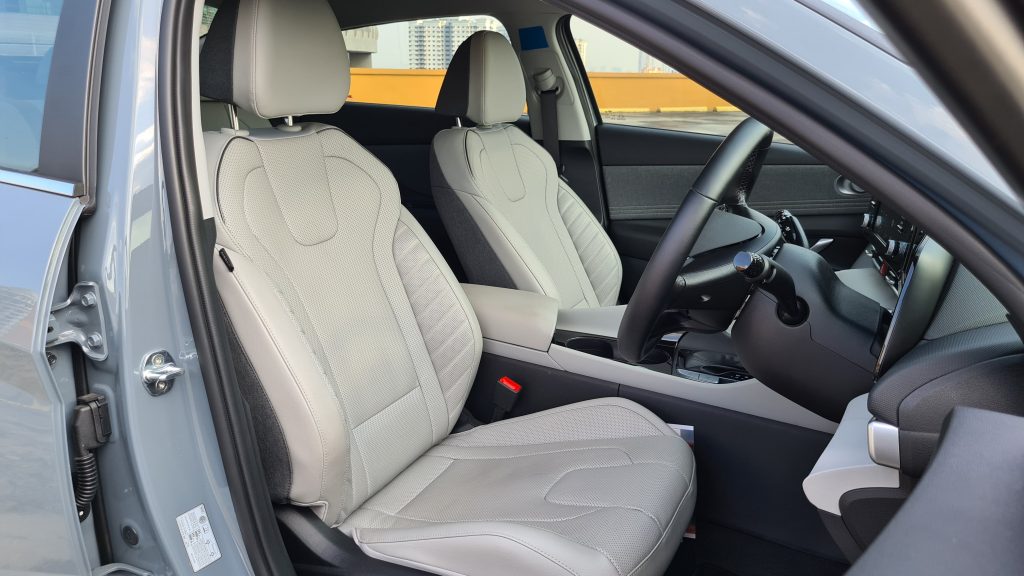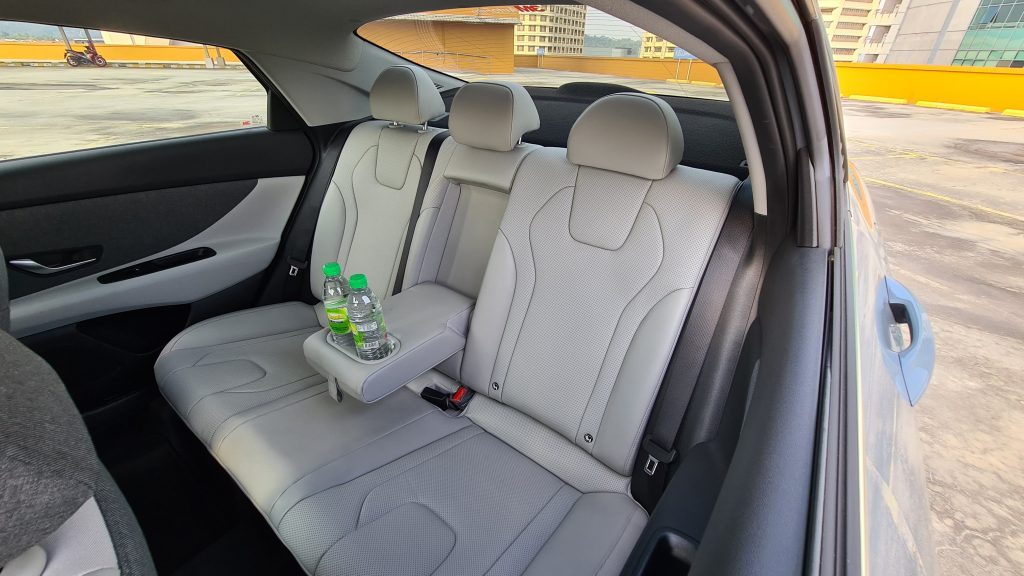 Its superb fit and finish inside however has to play second fiddle to the frankly extraordinary amount of toys that come as standard with the Elantra, with the two primary highlights of which being the air conditioned (and heated) front seats and wireless Android Auto integration. An extremely intuitive twin digital screen setup is also a joy to operate, while its veritable plethora of active and passive safety aids on offer is not just the best in its class, but also beats out offerings that are way above its price point too.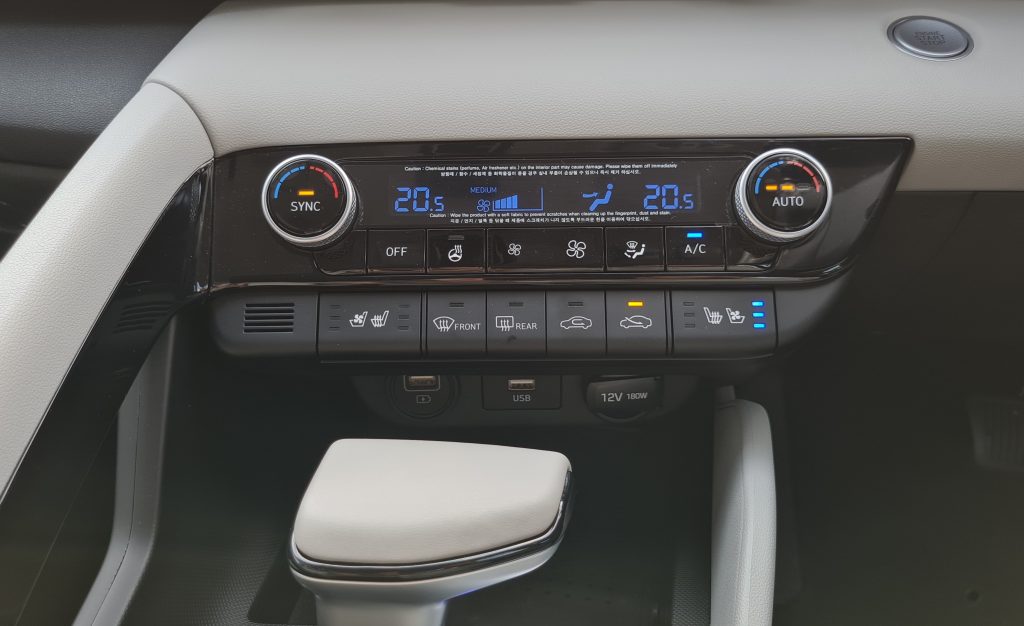 Specific praise in this safety tech department though has to be lavished on the Hyundai's Smart Cruise Control (SCC) with Stop & Go. That is because when working with the Lane Following Assist (LFA) and Lane Keeping Assist (LKA), it just take the strain entirely off the day to day driving. In fact, in the many times of driving the Elantra around town to run errands, I found myself getting more and more into the habit of simply (cautiously) sit back and just letting it waft itself along on the highways.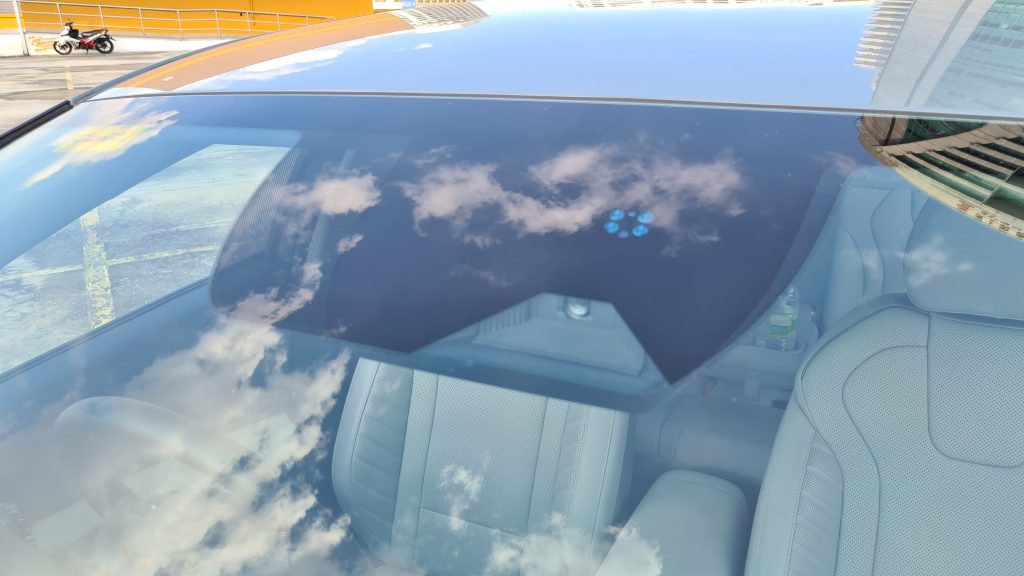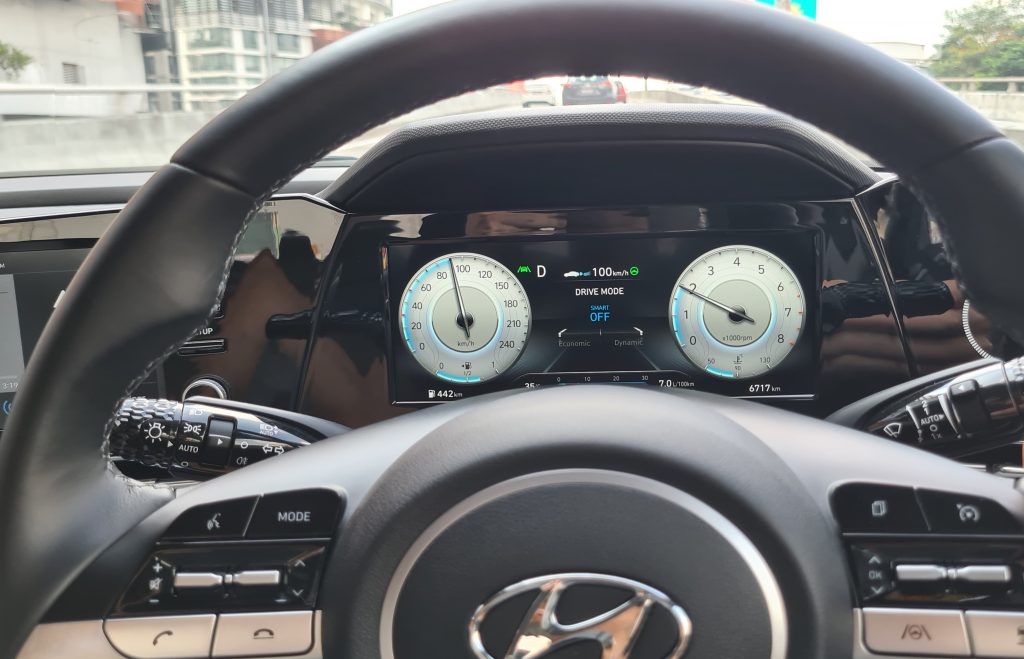 Speaking of wafting, the Elantra does make for an incredibly comfortable cruiser, with minimal noise from the outside world intruding into the cabin and a relatively supple suspension setup that swallows up most of the imperfections on the road. While perhaps not as having a floaty a ride as the almost Rolls-Royce-esque Corolla, this also does means that the Hyundai has the ability to tackle corners and the higher end of the speed spectrum with confidence too. 
And continuing further on the subject of speed, its powertrain is more than capable of delivering more than sufficient amounts of it. Its lowly naturally aspirated 1.6-litre may seem a bit weedy on paper amidst it's turbocharged and larger engined competitors, but give it a good stab on the throttle in real life and this Hyundai does still get up to a reasonable lick in a surprisingly short amount of time. It does make a rather good sound in the process too, which is an unexpected bonus for this type of car.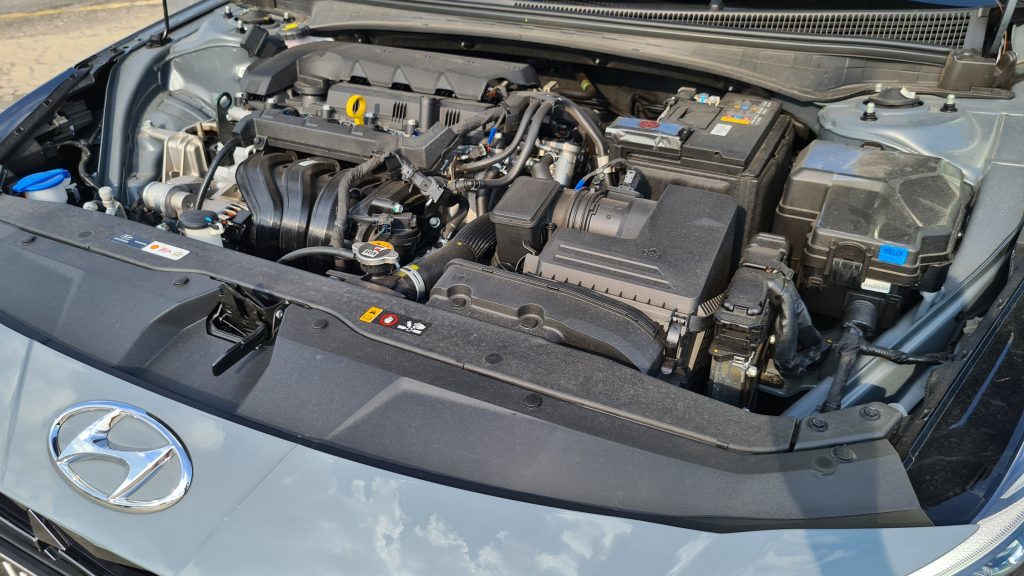 Credit where it is due also to the Elantra's new Intelligent Variable Transmission (IVT), as it surprisingly smooth and not nearly as rubber-bandy as a conventional CVT. Truth be told, I would have thought it to be an automatic if I were none the wiser.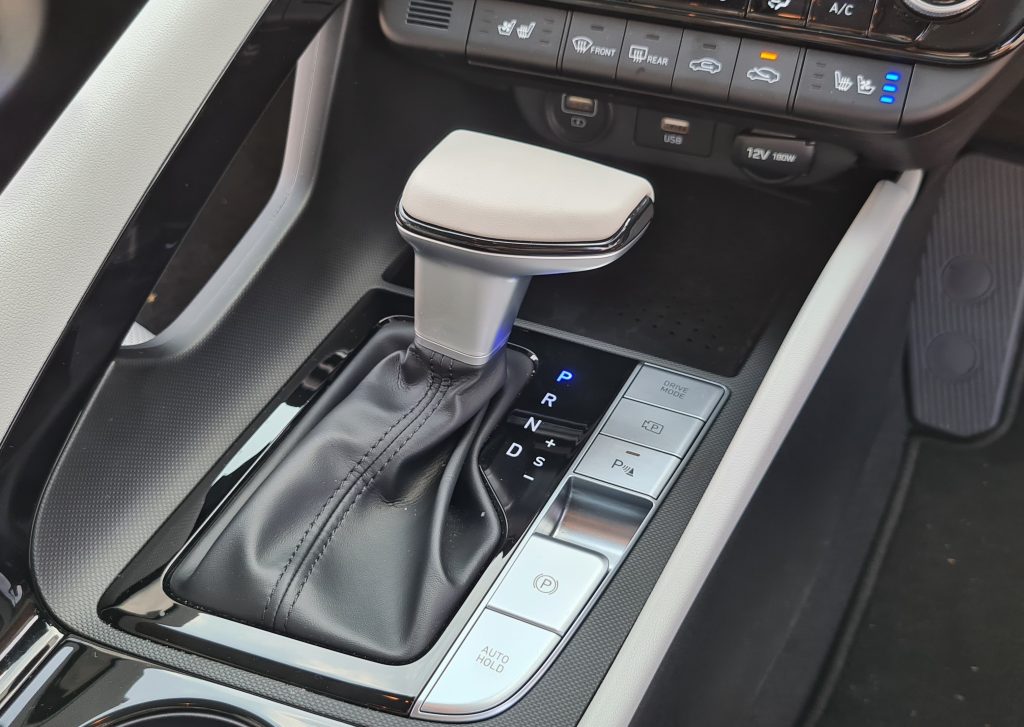 Moving onto the styling meanwhile, the exterior aesthetic of the Elantra has been polarising, but it you can't deny that it is also certainly striking and something you won't see on the road everyday. Despite its swoopy exterior aesthetic too, there is more than enough space within for even the more vertically endowed occupants both up front and out back, as well as a capacious enough boot for all the pre-MCO shopping.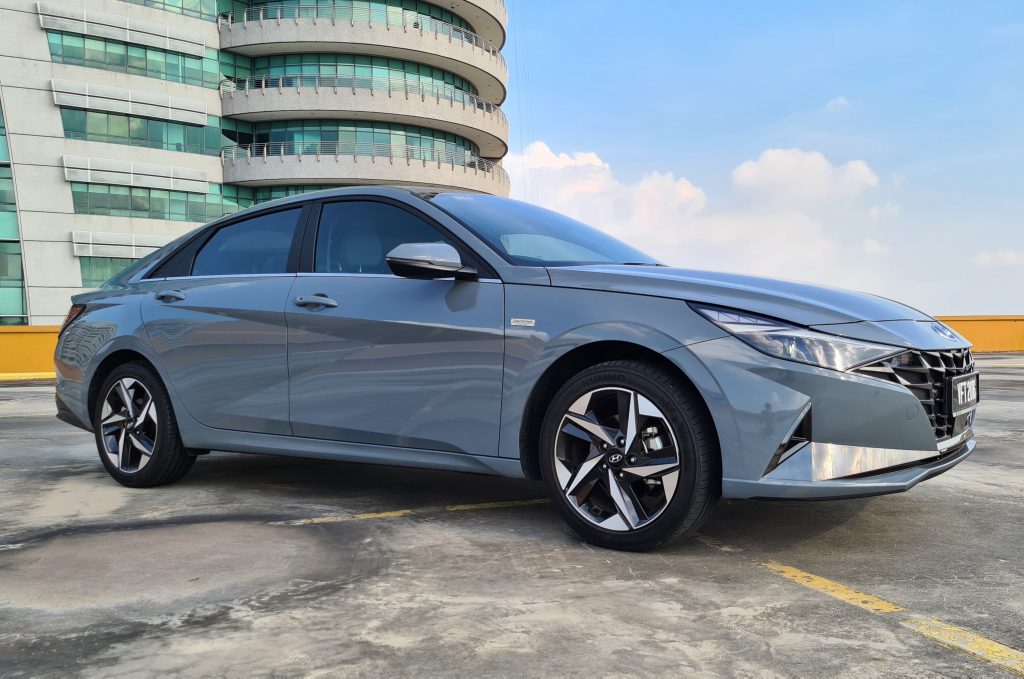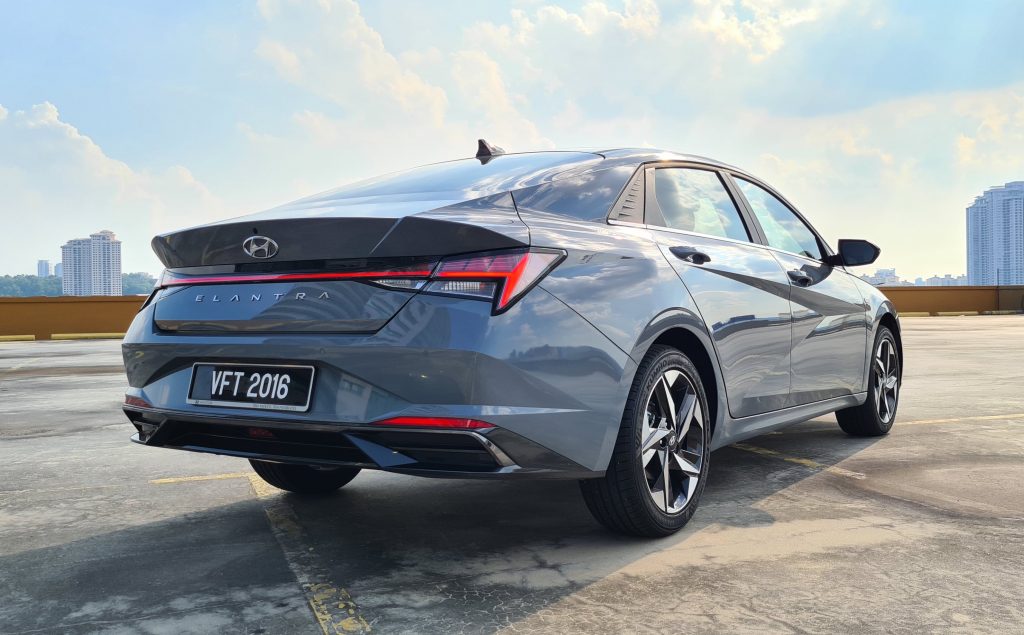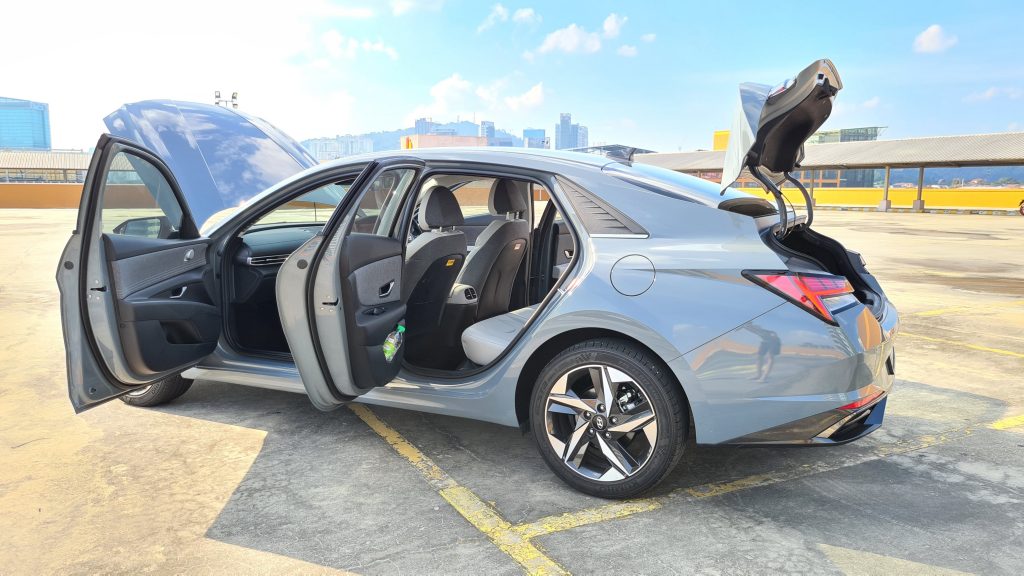 Having said that, the curvaceous exterior does come at the slight detriment when it comes to manoeuvrability, as the extremities of this Elantra rather hard to judge. And while we're nit-picking, its electric power steering is just a tad too light for perhaps the more sporting driver. 
There too could be an argument that the Elantra could have come with a few more features. Yes it might have blind spot assist, but the amazingly useful gauge cluster blind spot camera system as seen in its Sonata sibling would be an even cooler addition.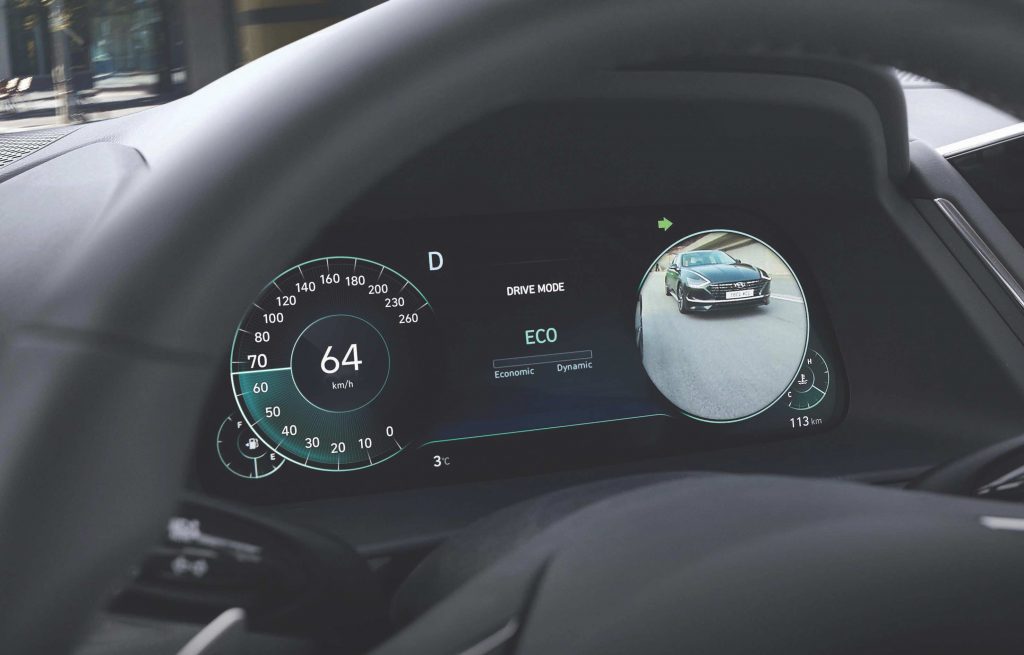 Interior ambient lighting and a 360° surround view camera (instead of just a simple backup camera) also would not go amiss in such a premium car. And its speakers are perhaps lacking a bit of base, though there is nevertheless good audio fidelity. 
Now seeing that the nits currently being picked have devolved into complaints regarding the tinniness of the 6-speaker sound system, it should hence be clear then that this new Elantra is not just a very good Hyundai, but perhaps the best overall package within the current compact sedan segment.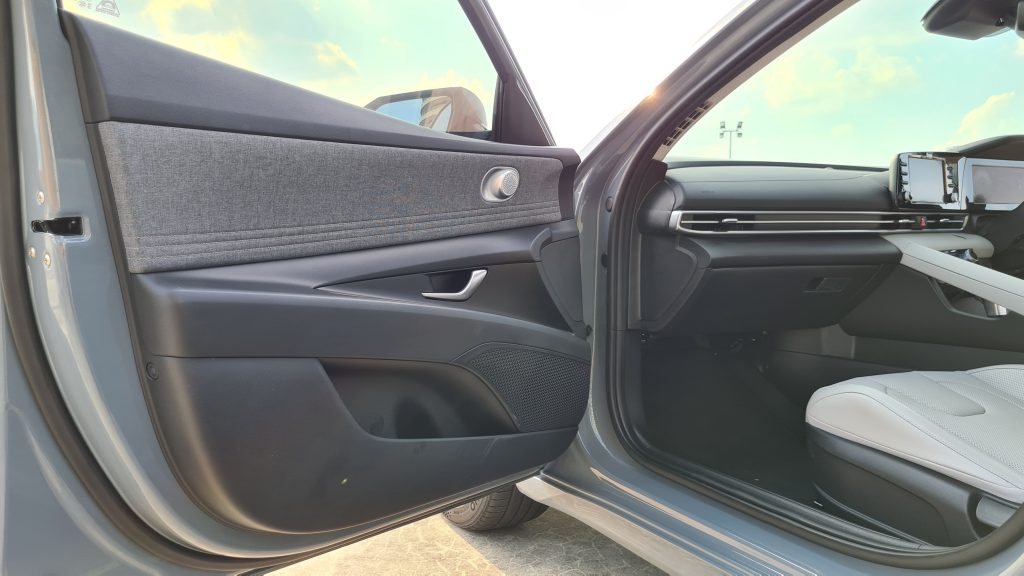 Sadly however, this gem of a car looks to remain a rarity on Malaysian roads. Not only because of our local long standing stigma of Hyundais from the not too distant past, but that high price tag is also a big detractor for prospective buyers to even enter the showroom and go for a test drive.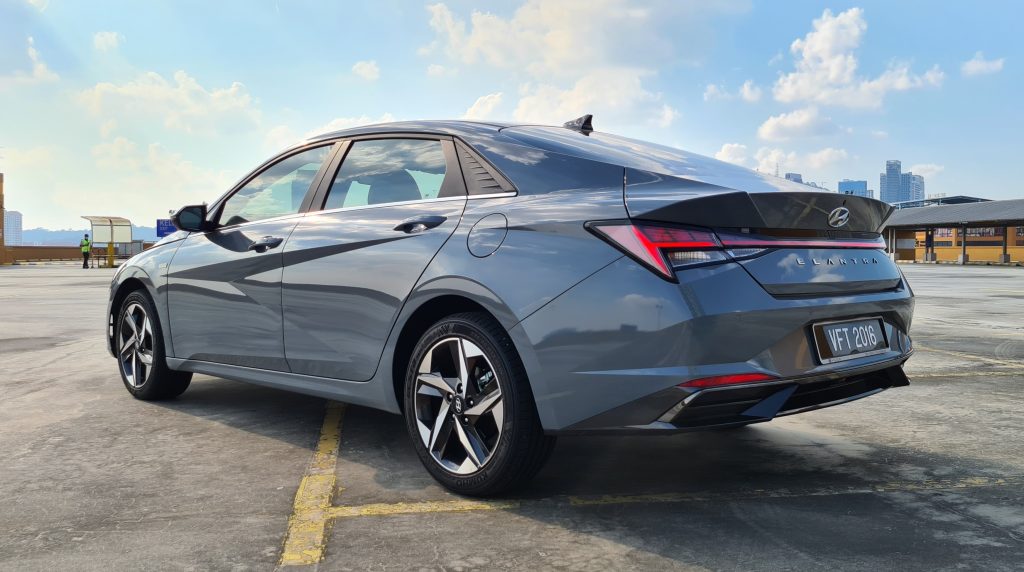 Then again though, the price tag of the Elantra isn't actually that much higher compared to its contemporary counterparts. Sure this top-spec car is some RM 40k more than even the equivalent segment-leading Civic, but it also offers so whole lot more kit (and perhaps class) than the aforementioned Honda. 
For what it is worth too, the few people that I've showed this car to thought it initially to be a 2-Series Gran Coupe. So perhaps don't think of this Elantra not as an expensive Civic competitor, but more of a cut-price alternative to a BMW instead.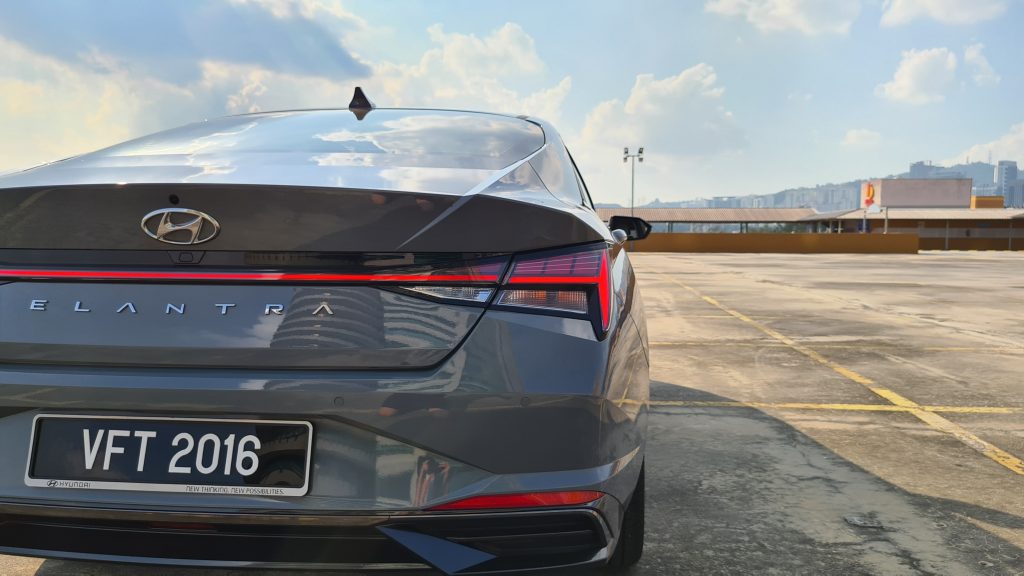 Odds and Ends
Its Smart drive mode is in fact quite smart at switching between the three other drive modes (Eco, Normal and Sport) whenever the driving conditions demand.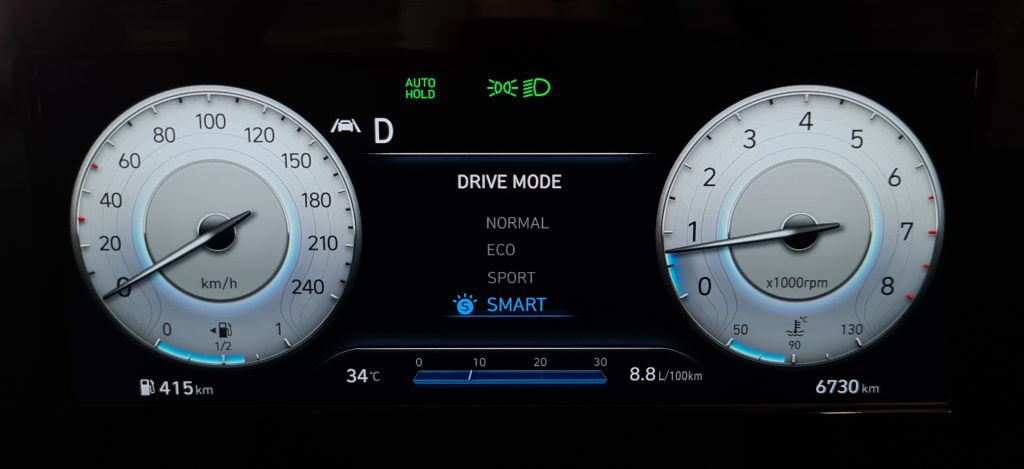 This could be a case or preconceived bias at work, but the sound system actually sounds the best (to my ears) when playing K-pop.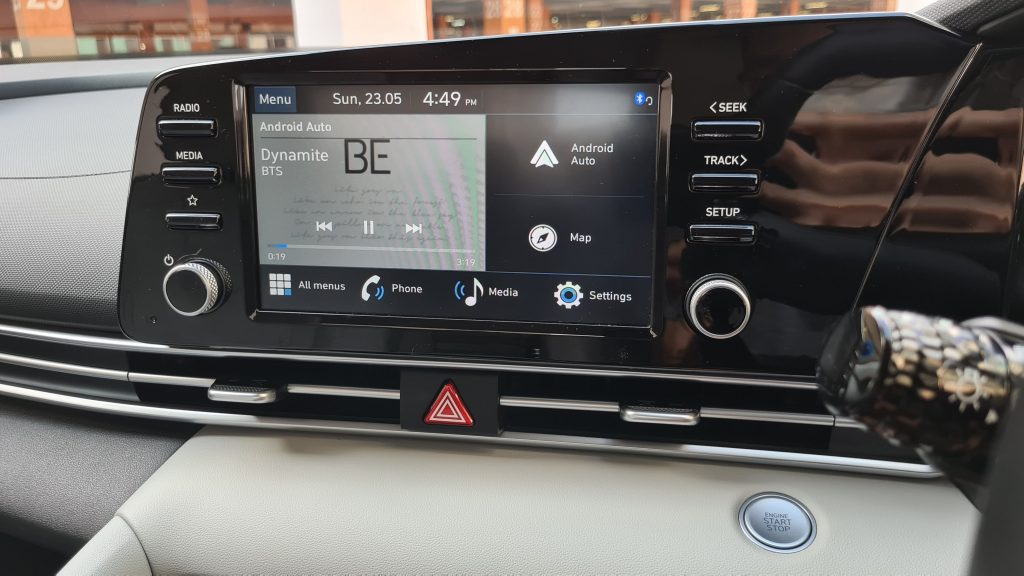 While the boot itself is cavernous, the boot opening is a touch small. Meaning that getting larger items in through the hatch could be an issue.

 

That black panel on the side dash does absolutely nothing, and so does the black accent piece just beneath the rear glass. You'd think it to be a retractable rear spoiler, but it is instead just a bit of visual trickery to make the rear end looks swoopier.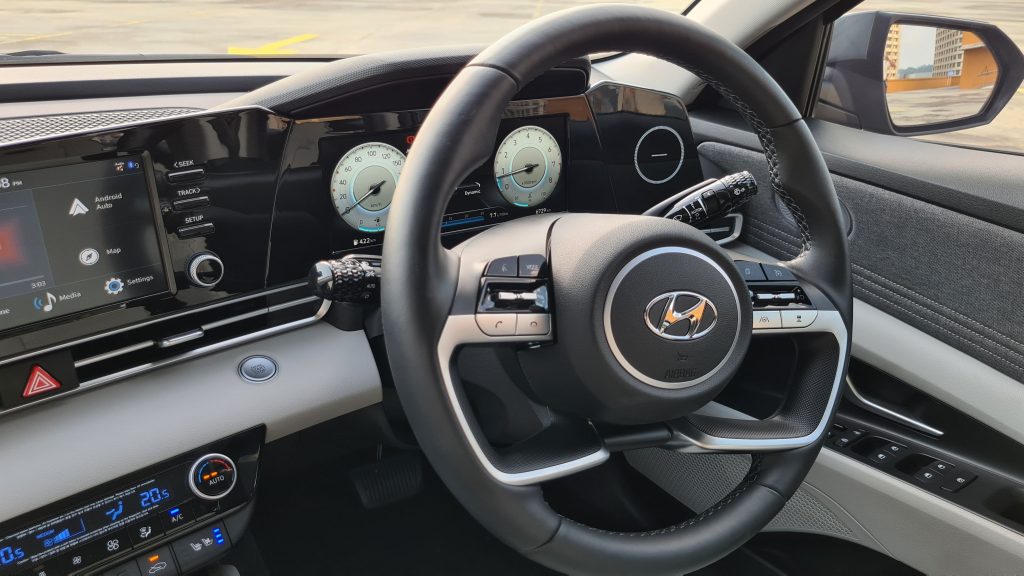 The way the door handle lights up when approaching the car with the key is a nice touch, as is the welcome noise upon entry into the cabin.

 

Grey is perhaps not the best colour for the Elantra to shine. If I were buying one, the more striking blue is definitely the exterior hue to go for.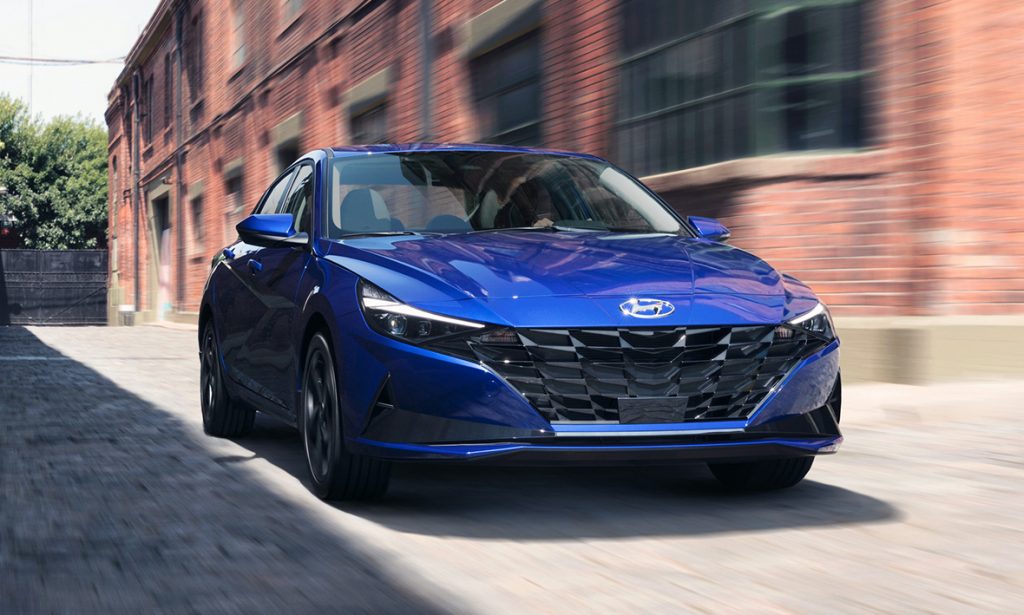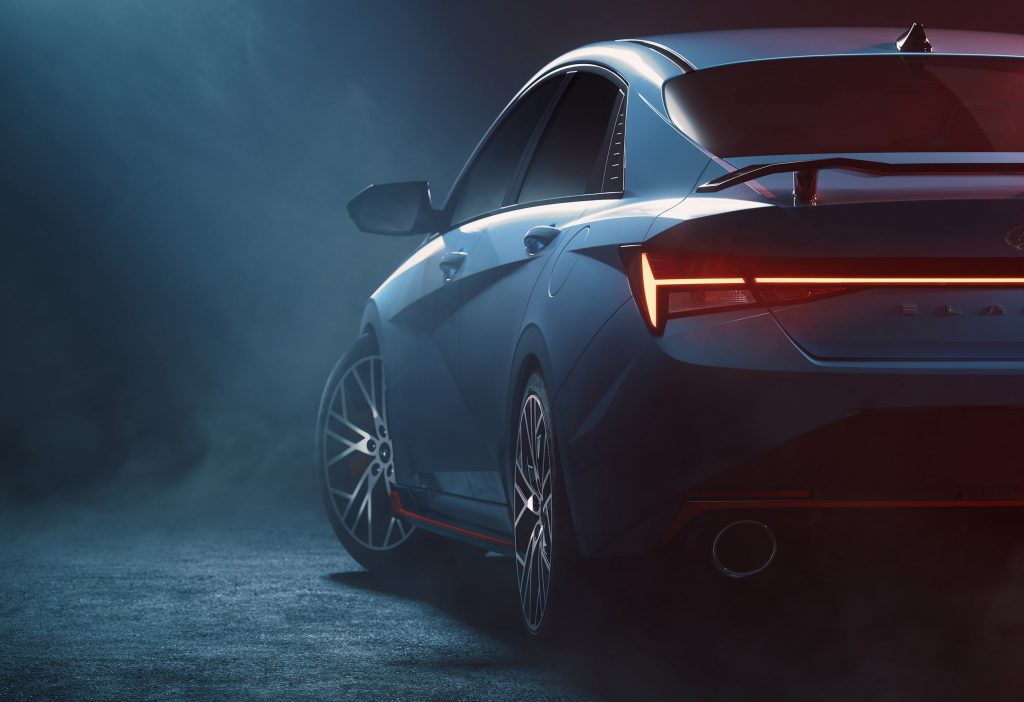 Hyundai Elantra Smartstream G1.6 Technical Specifications
Engine: 16 V DOHC four-cylinder petrol
Displacement: 1,598 cc
Transmission: Intelligent Variable Transmission (IVT) with 8 virtual speeds
Max Power: 123 PS @ 6,300 rpm
Max Torque: 154 Nm @ 4,500 rpm
Price: RM 158,888 (inclusive of sales tax exemption)