Motorsports
News
The Honda Motocompacto Is An Electric Revival Of Its Motocompo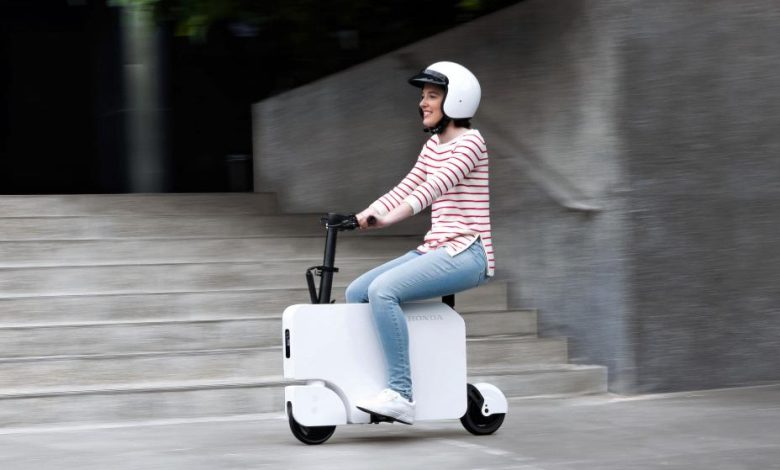 Honda brings back its iconic Motocompo scooter for an all-electric modern era. 
In the long-bygone 80s when Japanese automakers were still brave enough to make weird and wonderful things, Honda had once decided that it would sell its City compact car with a mini motorcycle in its tiny trunk. Dubbed the Motocompo, this suit-case sized scooter a rather ingenious solution to the perennial last-mile problem. 
Unfortunately however, while ingenious, the Motocompo didn't exactly fly off the shelves during its day. Only a modest 53,000 units of these mini motorbikes were sold throughout its three year production span after all, when Honda was actually intending to sell 10,000 every month.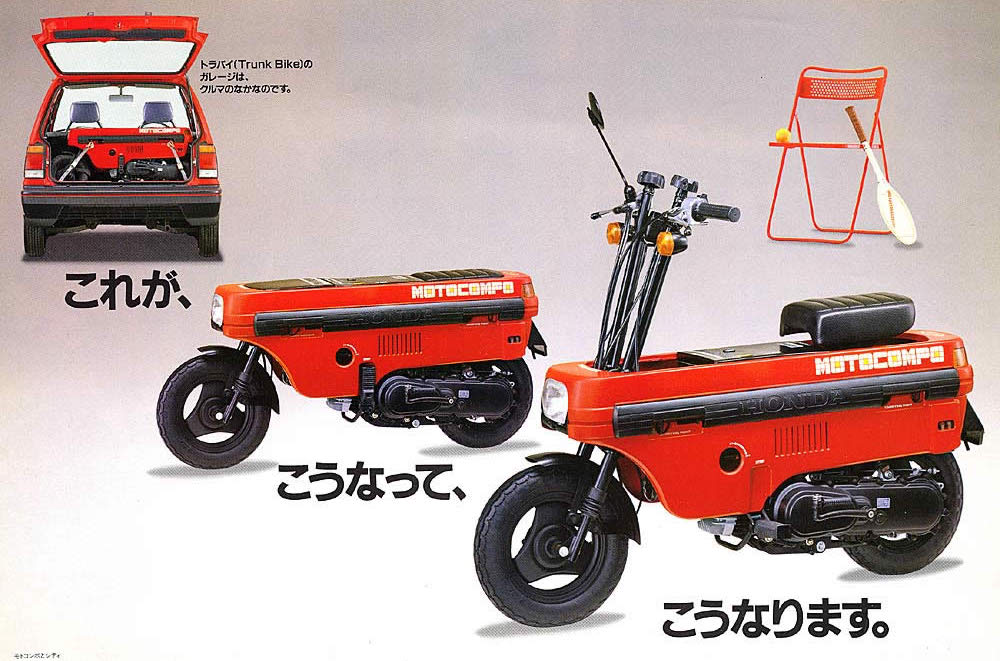 A lot though has changed since the Motocompo first arrived on the scene, with these days for there is a veritable plethora of e-bikes and e-scooters out there to solve a commuter's last-mile travel troubles. So it is perhaps because of this new market that Honda has since  finally decided to reveal a successor to its now cult-classic trunk bike. Say hello to the Motocompacto!
Touching on the nuts and bolts of the Motocompacto first, Honda has since rather wisely ditched its predecessor's 49 cc two-stroke single cylinder in favour for an all-electric powertrain for this new iteration suitcase scooter. A 490 W electric motor driving its front wheel will apparently be sufficient to propel this trunk bike to a top speed of 24 km/h, while the Japanese automaker is also claiming that this last-mile solution will in fact actually have a range up 12 miles (20 km) on a single charge. 
As for charging the battery meanwhile, the Motocompacto is quoted to be capable of charging fully in just 3.5 hours through a common 110 V outlet. Though it really also shouldn't be the end of the world if the charge does run out, as this suitcase scooter only weighs about as much as an actual suitcase at 18.7 kg.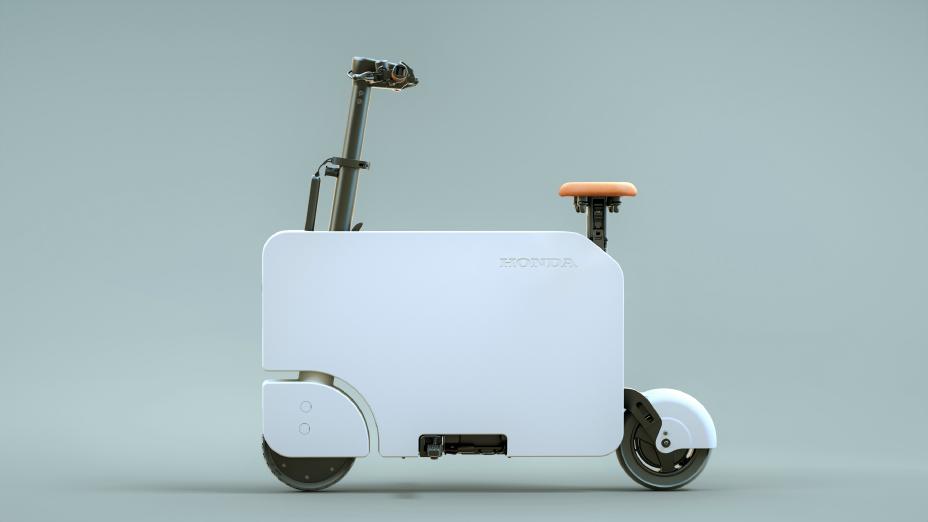 What more is that this trunk bike can be made to be about as big as a medium-sized luggage too, with its seat, handlebar, foot-pegs and even rear wheel being able to be folded up into its body. There is even apparently some on-board storage within the Motocompacto to further drive home the suitcase theme, but the feature that perhaps really makes it clear as day for Honda wanting for everyone to treat this e-scooter as a suitcase is to be the 'comfortable carry handle' that pokes up from the top when it is in its most-folded form.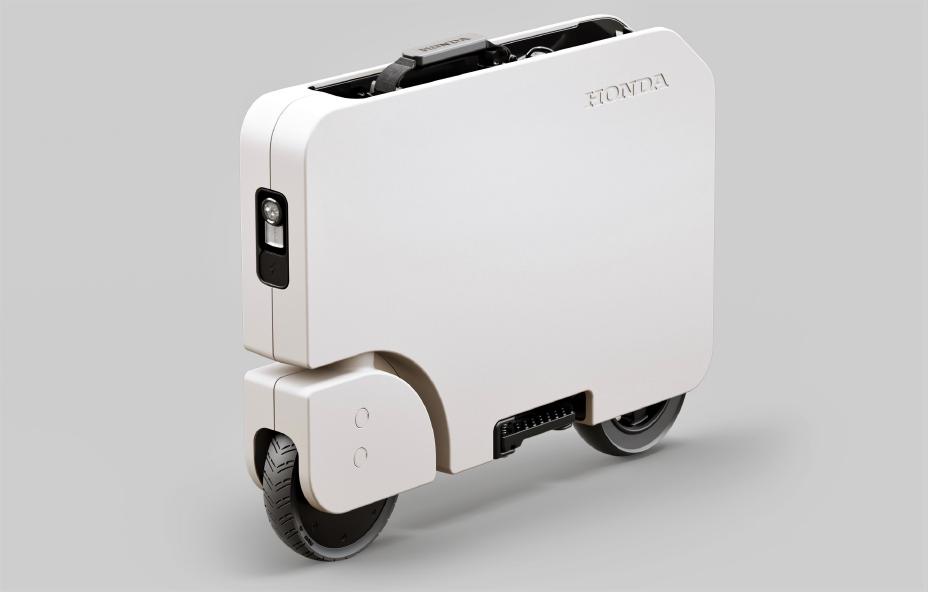 The carry handle however is happily one of the most gimmicky features on the Motocompacto, with frequent riders perhaps likely to be more appreciative of its frame and wheels being made of a robust heat-treated aluminium when riding on rough terrain or its welded steel lock loop on the kickstand (that is compatible with most bike locks) when parking up. This suitcase scooter packs a digital speedometer, a charge gauge as well as LED headlights and taillights into its boxy body too. Honda is even touting the availability of a phone app with this e-scooter, which enables riders to adjust their personal settings like lighting and ride modes directly via Bluetooth. 
And despite all these features being packed into one cool package, the Motocompacto will only cost $995 (RM 4,700) when it arrives at Honda and Acura dealerships in North America this coming November. Though this is perhaps (for me at least) where the problem with this e-scooter begins, as it will never be available in Malaysia anytime soon…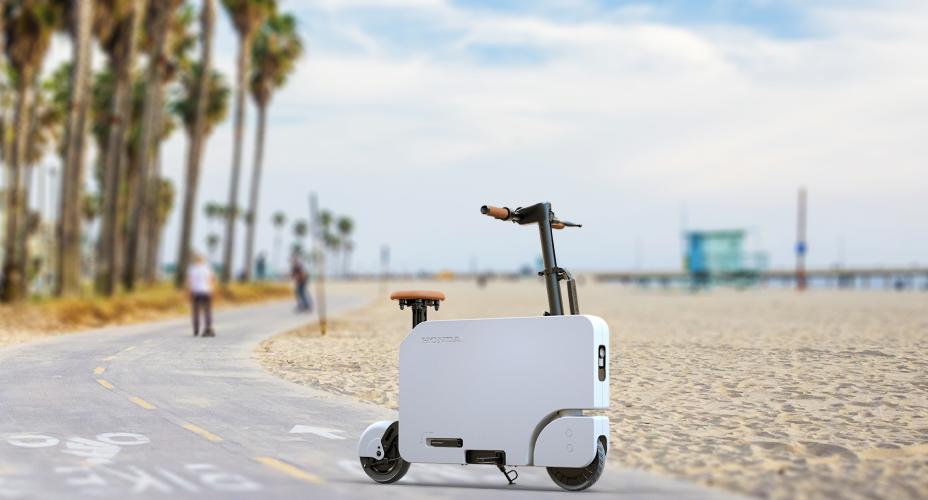 PRESS RELEASE: A fresh take on e-scooters that was inspired by the Honda Motocompo of the early '80s, the all-new Honda Motocompacto redefines affordable all-electric personal transportation with sleek and simple styling and an innovative, ultra-compact foldable design. Sales will begin exclusively at Motocompacto.honda.com, and at Honda and Acura automobile dealers in November with an MSRP of just $995.
The zero-emissions Motocompacto is designed for the modern realities of urban mobility, providing riders with an easy and fun-to-ride alternative transport that greatly reduces their carbon footprint while offering great convenience. With a maximum speed of 15 mph and zero-emissions range of up to 12 miles, Motocompacto can be fully charged in just 3.5 hours in both the folded and ready-to-ride configuration using a common 110 v outlet.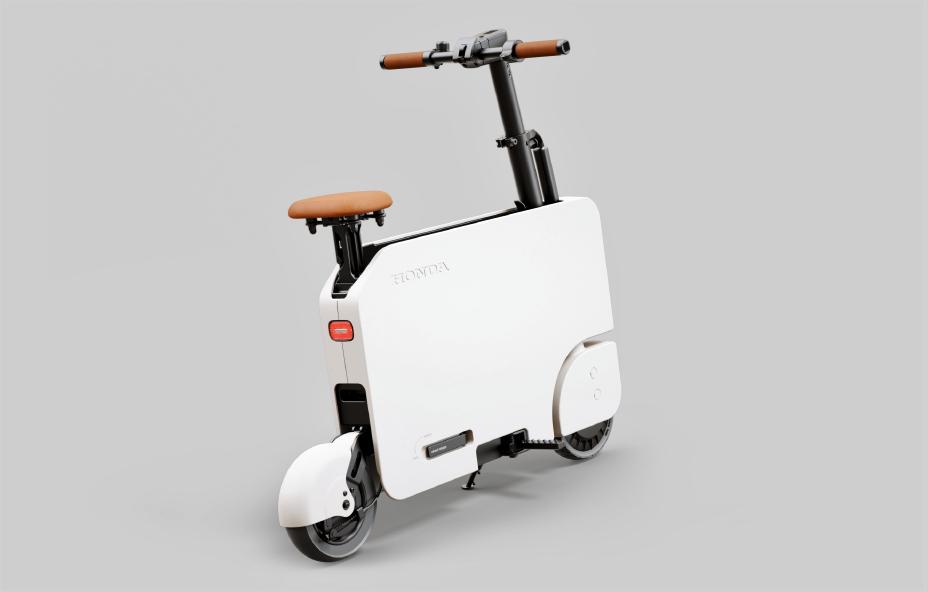 "Motocompacto is uniquely Honda – a fun, innovative and unexpected facet of our larger electrification strategy," said Jane Nakagawa, vice president of the R&D Business Unit at American Honda Motor Co., Inc. "Sold in conjunction with our new all-electric SUVs, Motocompacto supports our goal of carbon neutrality by helping customers with end-to-end zero-emissions transport."
Motocompacto was designed and developed by Honda engineers in Ohio and California as an innovative approach to personal electric transportation that has earned 32 patents. Uniquely foldable, Motocompacto quickly transforms into its own compact, light and stackable carrying case that's easy to take along in a vehicle, on public transportation or store in tight places.
Motocompacto is perfect for getting around cityscapes and college campuses. It was designed with rider comfort and convenience in mind with a cushy seat, secure grip foot pegs, on-board storage, a digital speedometer, a charge gauge and a comfortable carry handle. A clever phone app enables riders to adjust their personal settings, including lighting and ride modes, via Bluetooth®.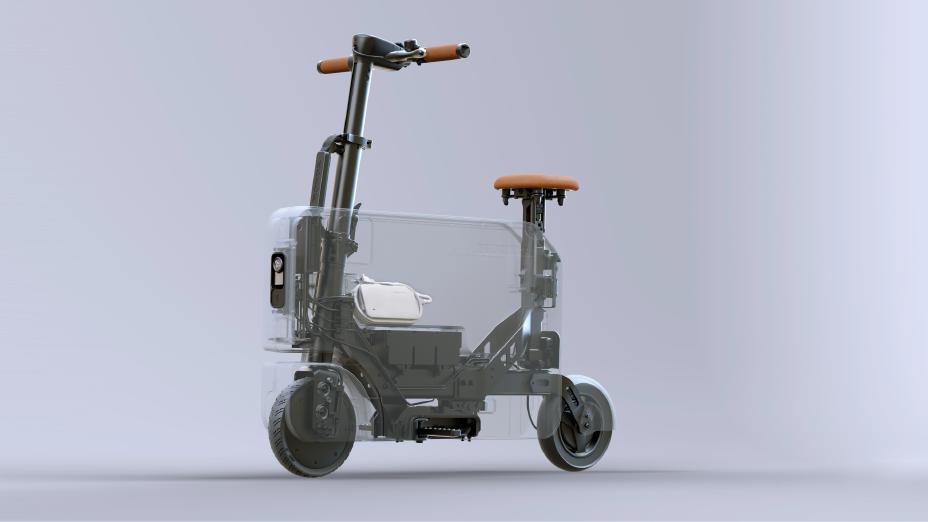 "Motocompacto is easy to use and fun to ride, but was also designed with safety, durability, and security in mind," said Nick Ziraldo, project lead and design engineering unit leader at Honda Development and Manufacturing of America. "It uses a robust heat-treated aluminum frame and wheels, bright LED headlight and taillight, side reflectors, and a welded steel lock loop on the kickstand that is compatible with most bike locks."
Charging is quick and convenient with a standard compact charger that can be stowed on-board.
Motocompacto is designed to be personalized with sleek and simple styling that's perfect for decals, stickers, skins and more. To enhance the joy of ownership, a fun and functional line of branded Motocompacto accessories will be available, including a helmet, backpack, apparel and more.