Motorsports
News
Honda Employees Have Turned An Acura Integra Into A Rally Car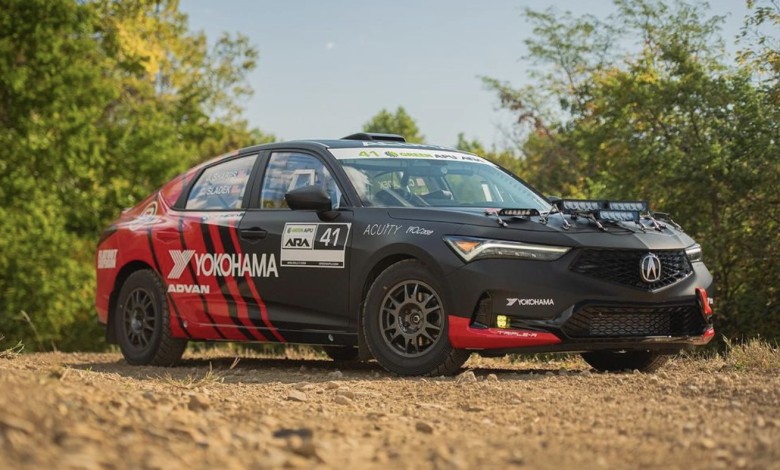 This rally-fied Integra is debuting this weekend at the Lake Superior Performance Rally in Michigan.
While Honda is perhaps not best known for its rallying endeavours, the employees of the Honda of America Racing Team (HART) nevertheless saw fit to turn an Acura Integra into a rough-road racer. And credit where credit is due, it does actually look rather cool!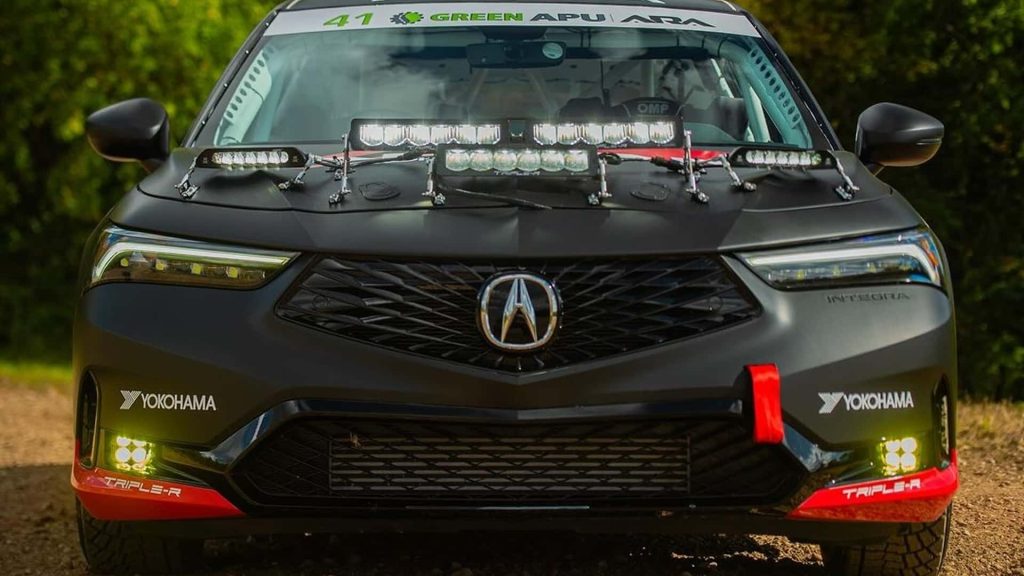 Featuring a set of off-road tyres with no less than 5 LED light bars on its hood, this rather spectacular-looking Yokohama Advan red and matte black-liveried Integra will soon be making its rallying debut this weekend (13th and 14th October) at the Lake Superior Performance Rally in northern Michigan. With Chris Sladek and John Sharps listed as the driver/co-driver team, this rally-fied Acura has been entered in the American Rally Association's (ARA) limited 2WD class.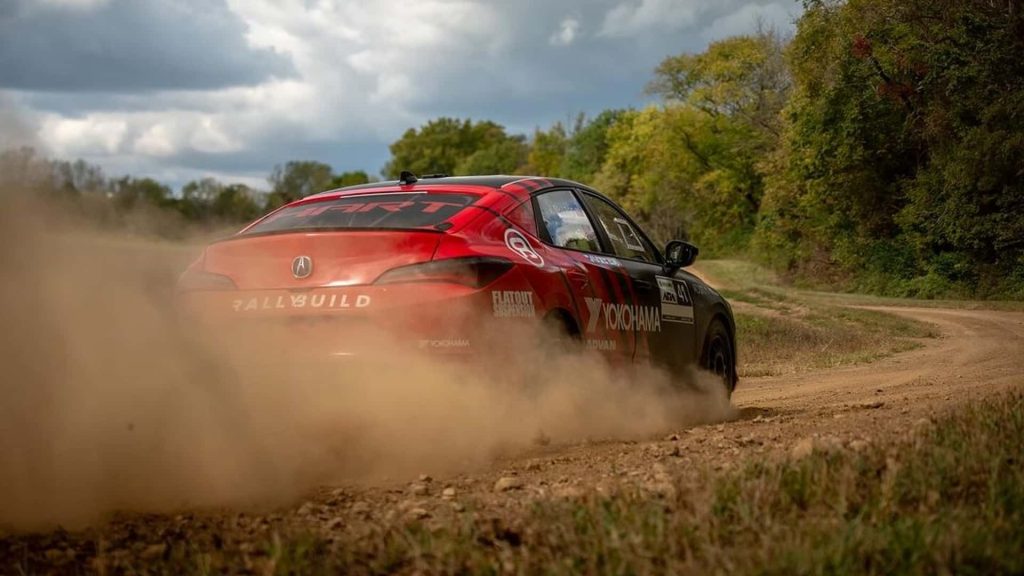 The regulations for this class however does (unfortunately) mean that powering this Acura will be the smaller 1.5-litre VTEC turbo four-pot from the standard Integra, instead of the larger 2.0-litre from the hot Type S variant. It is also not clear too if any modifications has been made to the stock power plant, nor whether this Acura has a six-speed manual or its CVT counterpart. What is however known though is for whatever that lies under the hood there to evidently be more than enough to get this rally car sideways on loose surfaces.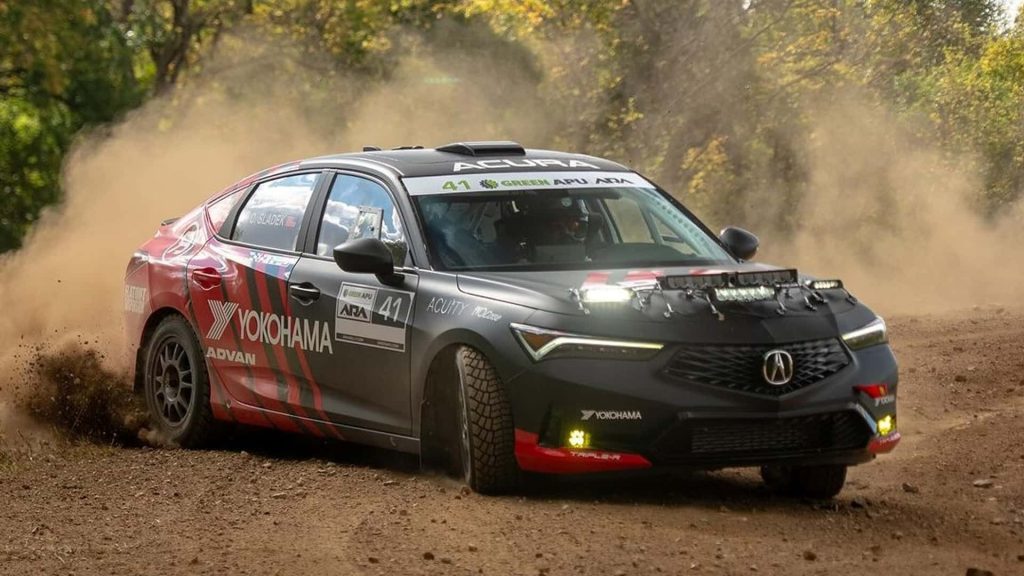 And while the category rules did allow for some leeway on modifications made the suspension and brakes, it is also uncertain thus far as to what extent both these aspects have been beefed up during the motorsports transformation of this Integra. It is nevertheless confirmed though from the hero shots for this rally Acura to still be capable of catching some air, and surviving the landing.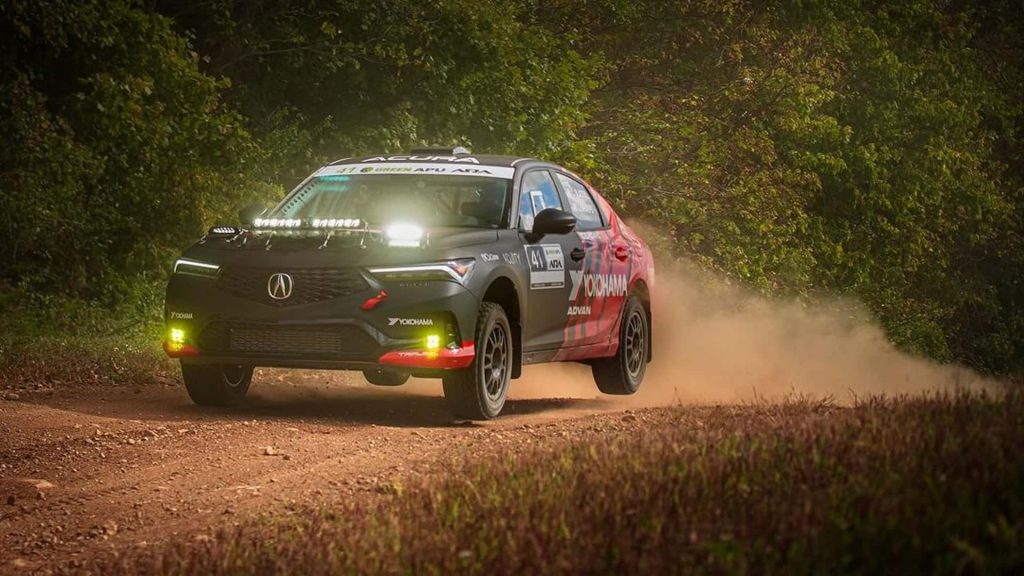 In any case, this Acura has been explicitly confirmed to feature a roll cage and other necessary safety equipment. In fact, one of the main reasons for HART to undertake this rally Integra project was so that its team members can learn more about roll-cage fabrication and seam welding. 
This Integra is to be HART's third rally car behind a previous-generation Civic, and rather interestingly bizarrely, an automatic-equipped Passport SUV with which the team actually won the Limited Four-Wheel Drive class title at the DirtFish National Championship last year. So there might be a chance yet for this fastback to actually be angling for a win at this upcoming weekend's race too.