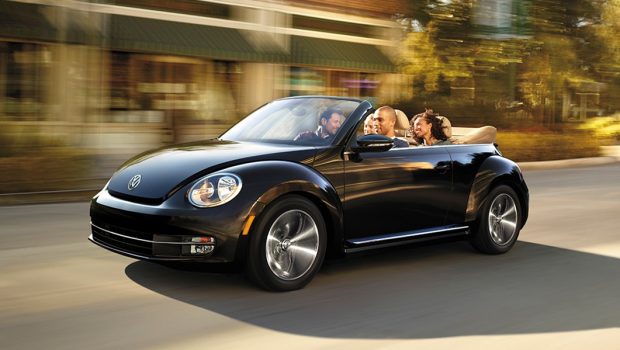 As the world bids farewell to the Volkswagen Beetle this year, Volkswagen Passenger Cars Malaysia (VPCM) has unveiled the exclusive Collector's Edition Beetle.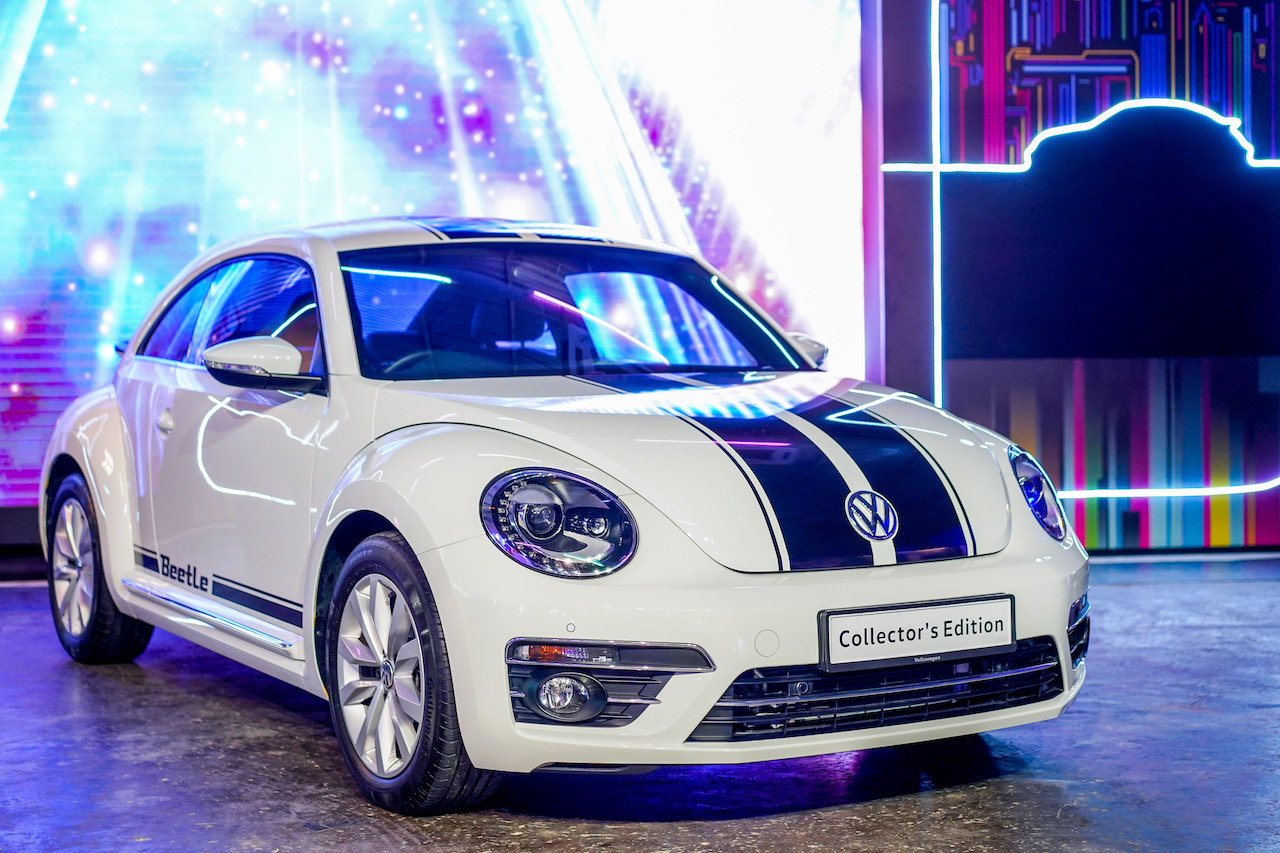 Meanwhile the product marketers at BMW Mini are having a party to celebrate being the ONLY iconic brand and name plate on planet earth. Until now the Beetle and the Mini were the only 2 iconic car names that carried weight with classic car enthusiasts and retro car lovers. BMW resurrected the Mini brand with a range of modern Minis employing German powertrains and British design. The 'magic' worked for almost the whole range of Mini's. Yes, there were a few variants that did not make the cut and were later discontinued but the Mini brand continues to reap high sales and brand success till today and will continue on tomorrow.
Now, for Malaysia, VW has just 75 units available of this special edition retirement Beetle, the Collector's Edition Beetle which is priced at RM164,390 and is available in Blue Silk, Pure White, Habanero Orange and Tornado Red. The Collector's Edition comes decked out with a list of accessories worth up to RM12,000, including a rear spoiler, decorative film, chrome exhaust tips, aluminium sports pedals, scuff plates, VW Tint and an emblem marking its production run. All 75 owners will additionally receive an official Collector's Edition certificate of ownership.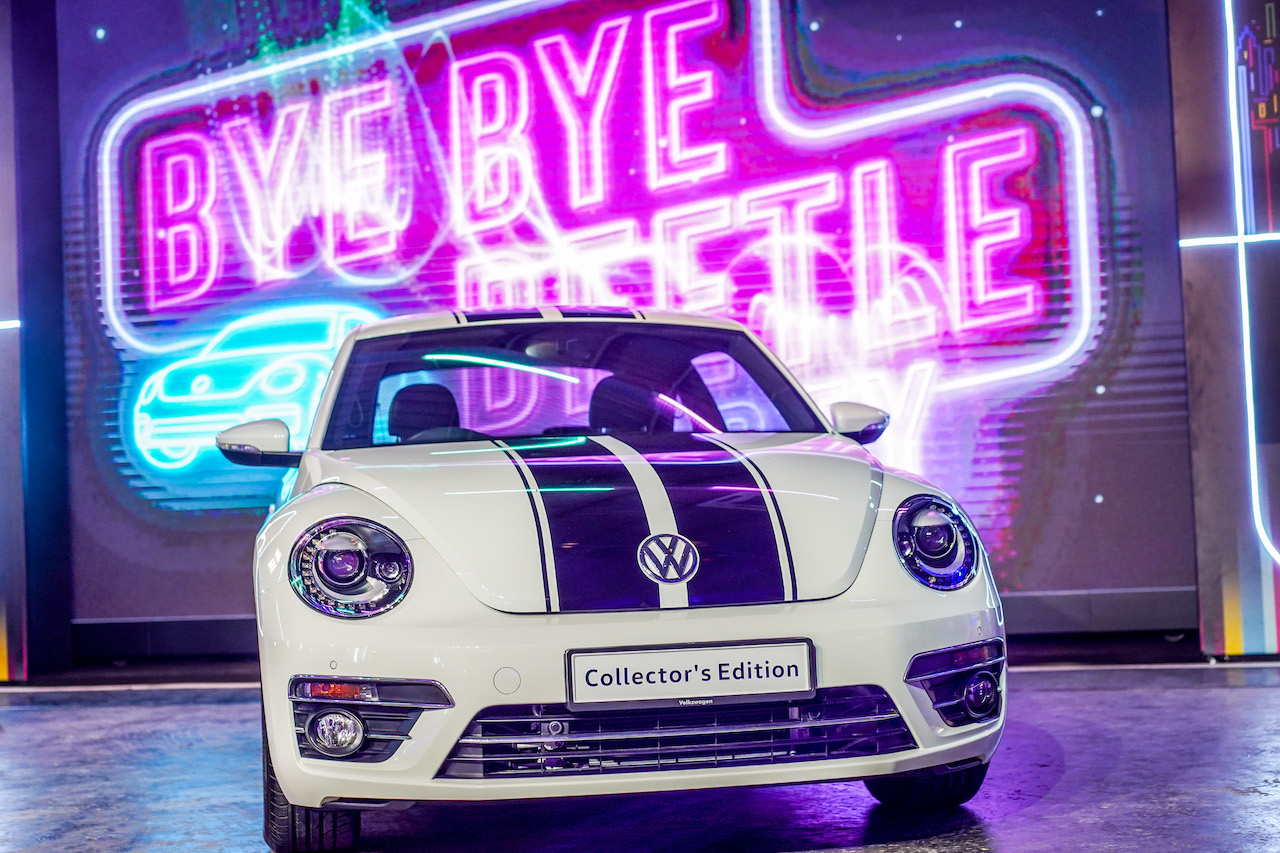 Owning a Collector's Edition Beetle is akin to owning a piece of history, as it is the last special edition Beetle to be offered in Malaysia. This makes it perfect for Beetle fans wanting a unique, one-of-a-kind touch to their Beetle.
Cult object and design icon, the award-winning Beetle has captured the hearts and minds of the people in its 80 years of production. Designed by Ferdinand Porsche in 1938, over 21.5 million units have been sold globally, making it one of the best-selling cars in the 20th century. After three generations, Volkswagen announced that it will cease production of the Beetle.
As the longest-running car in automotive history, it is sad that the VW Group cannot see the value of the nameplate and its need to be further expanded just like what BMW did with the Mini name and brand.
The success of the BMW Mini should be inspiration to VW Group to see how far the Beetle brand can go.
All Volkswagen models, including the Beetle, come with 3 years free maintenance, 5 years unlimited mileage warranty and 5 years roadside assistance.