Automotive
FedEx Now Has Two Electric Vans In Malaysia
We wonder when will the FedEx EV Fleet expansion take place to more than 2 units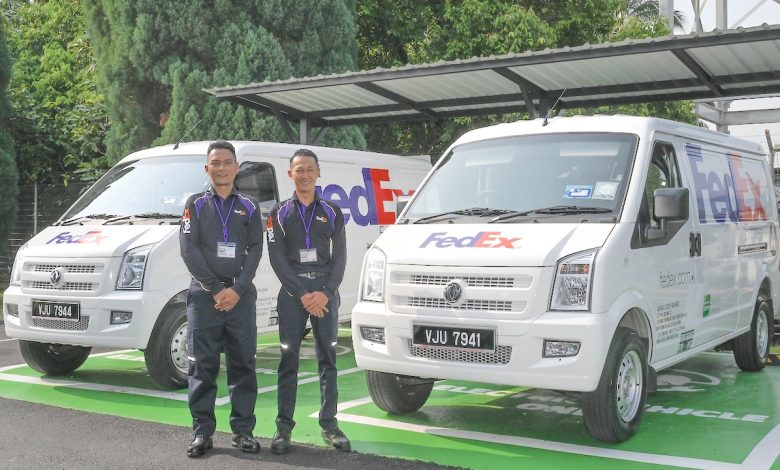 Well known courier company FedEx Express (FedEx) is trying to show they are 'going green' in Malaysia with the purchase of two electric vehicles (EVs) to be added to its fleet in Malaysia.
The first two EV Vans (from China) were successfully incorporated for parcel pick-up and delivery operations within the Klang Valley.
The company is saying that the zero-tailpipe emissions vehicles will contribute to reduced carbon footprint and it will improve the air quality in our urban areas. We wonder by how much as the charging of these (just 2?) two EV vans are being done with the assistance of coal powered electricity.
Meanwhile, the FedEx office will continue to expand its EV fleet to help advance emissions reduction goals in Malaysia. We wonder by how many electric vehicles and by when.
Also, to be truly sustainable, the EV vans should be charged using solar panels.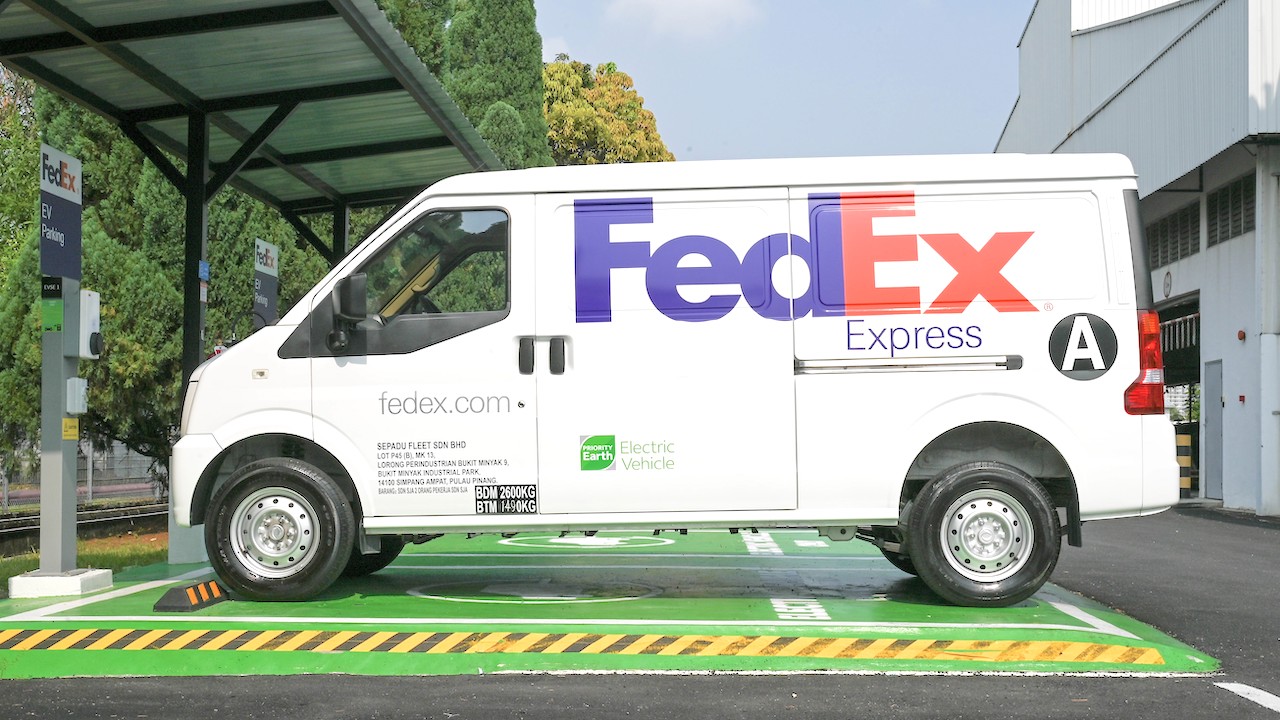 "FedEx has been actively promoting the use of EVs as part of its sustainability goal, including the electrification of its fleet. We recognize the benefits of EVs in reducing CO2 emissions and are taking concrete steps to integrate them into our operations." said Tien-Long Woon, managing director, FedEx Express Malaysia and Thailand.
"Our actions support the Malaysian government's strong commitment to promote EVs to mitigate the effects of climate change and achieve net zero nationally by 2050. With our 30 years of operations in Malaysia, this is an opportunity for us to demonstrate our leadership in the business community and that it is possible and imminent for companies to operate sustainably while delivering high-quality products and services to customers."
Throughout the Asia Pacific, Middle East and Africa region, FedEx has deployed electric vehicles in a number of countries, with the region's largest EV fleet in China. FedEx has also tested EVs in India, Thailand, South Africa, and the United Arab Emirates to help advance emissions reduction goals.
FedEx is committed to reducing its environmental impact and working towards a goal of carbon neutral operations through various initiatives.
The company recognizes vehicle electrification as a key area in this effort and has set the goal of operating an all-electric global pickup and delivery (PUD) fleet by 2040.
To achieve this, FedEx Express intends to purchase 50 percent of all new PUD vehicles as electric by 2025 and 100 percent by 2030.