Automotive
News
Mini John Cooper Works 1to6 Edition Unveiled
Meet The 2023 Mini John Cooper Works 1to6 Edition Which Will Arrive With AP Holders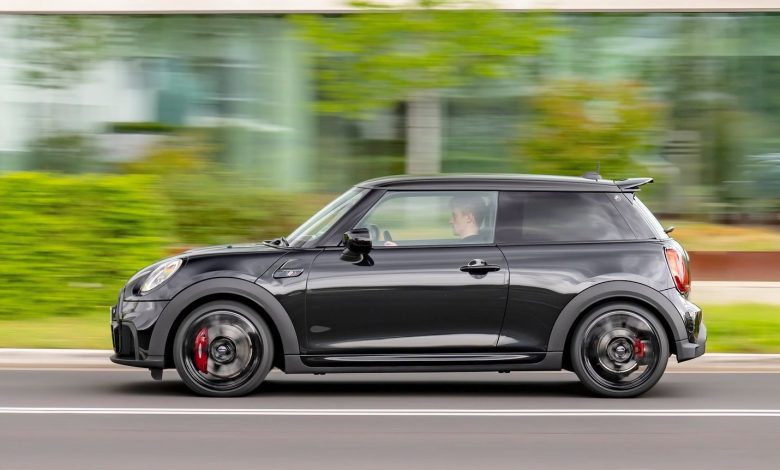 Another special edition Mini gets released from the factory and the Malaysian office will see no reason to speak to motoring media for coverage or even editorial sharing. Why? Well, Mini has become a self selling product and needs no 'push' to get buyers.
This is great and we wonder why they even employ a marketing and social media team. Well, that's for another day.
Meanwhile, lets take a closer look at this latest variant. Called the 1to6 Edition, it looks more like a sticker and paint variant and we are sure there will be enough buyers ready to take up the whole consignment.
From the bonnet to the aerodynamic rear spoiler and the rear apron, the edition-specific, center-running Bonnet Stripe with edition-specific graphics underlines MINI's motorsport history.
The MINI John Cooper Works 1to6 Edition embodies the vehicle's irrepressible desire for freedom – on the racetrack or in everyday life.
The edition logo in silver, white and red marks the limited-edition character on the exterior with corresponding badges on the C-pillar and the rear of the vehicle and is also embedded in the side scuttles. 18-inch Circuit Spoke rims in Jet Black complete the exceptional look of the edition model.
The door sills with an edition-specific 1to6 logo-design highlight the exclusive character of the interior as soon as the vehicle doors are opened. The 3D-embossed decorative surface on the passenger side echoes the edition logo in a subtle tone-on-tone design, while the black lettering "One of 999" on the left of the steering wheel refers to the strict limited edition of the MINI John Cooper Works 1to6 Edition.
The gear shift is located in the middle of the cockpit, featured in the colors of the edition logo with a red background graphic and red leather stitching.
The typical MINI central instrument picks up on the design with the glowing red bezel and, together with the red ambient lighting, creates an atmospheric contrast with the anthracite-colored headliner.
The lower spoke of the nappa leather sports steering wheel and the floor mats once again feature the MINI John Cooper Works 1to6 Edition emblem. The edition is rounded off by specific key caps in the 1to6 logo-design.