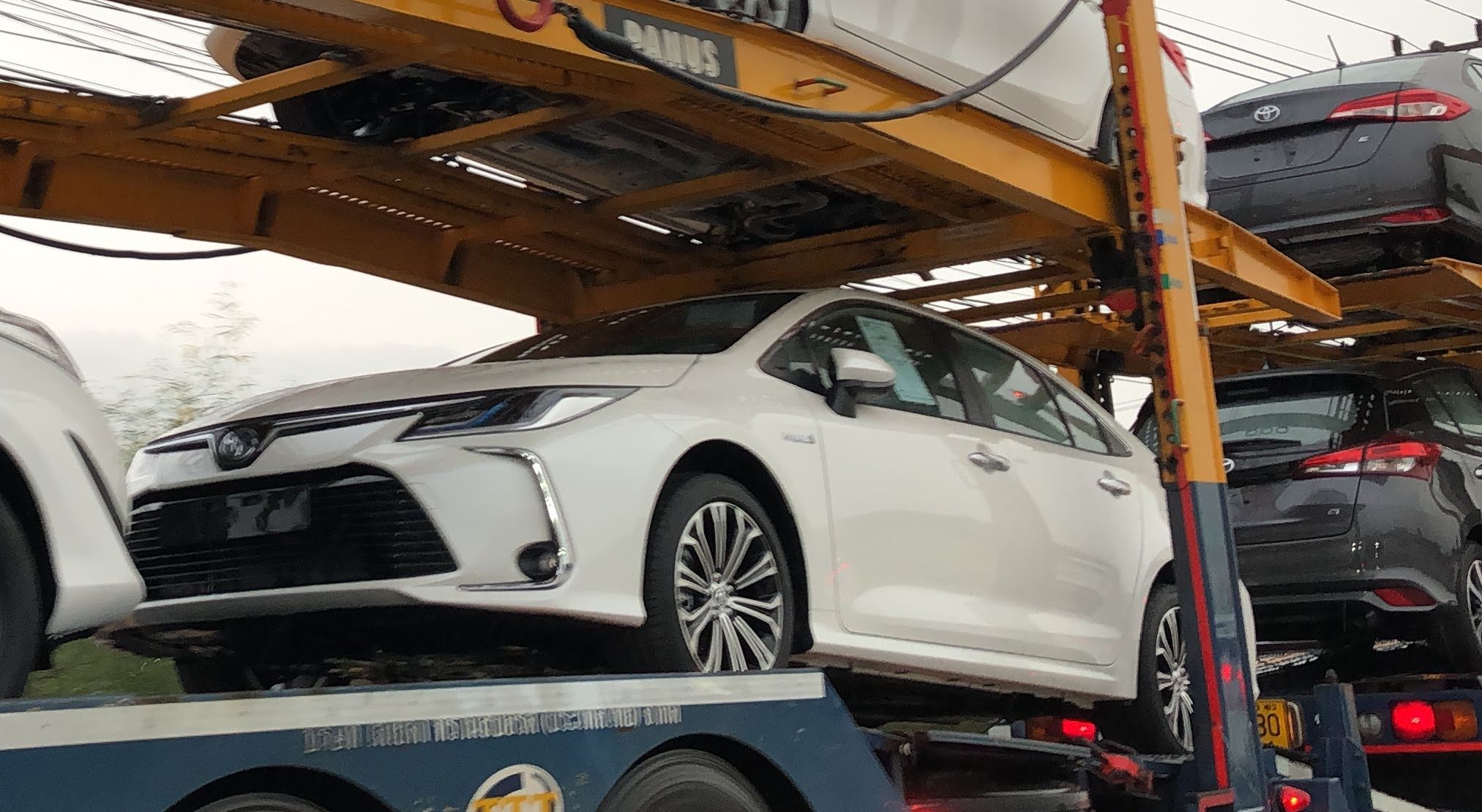 This is a brand new Toyota Corolla Altis and we have just spotted it on a trailer just outside of Bangkok city on its way to a happy buyer. This new Altis is seeing its first ASEAN introduction in Thailand from Toyota Motor Thailand and judging by the media response from Thailand, it should continue to be a market leader in Thailand. Here in Malaysia it sits at a No.2 position due to the popularity of the Honda Civic.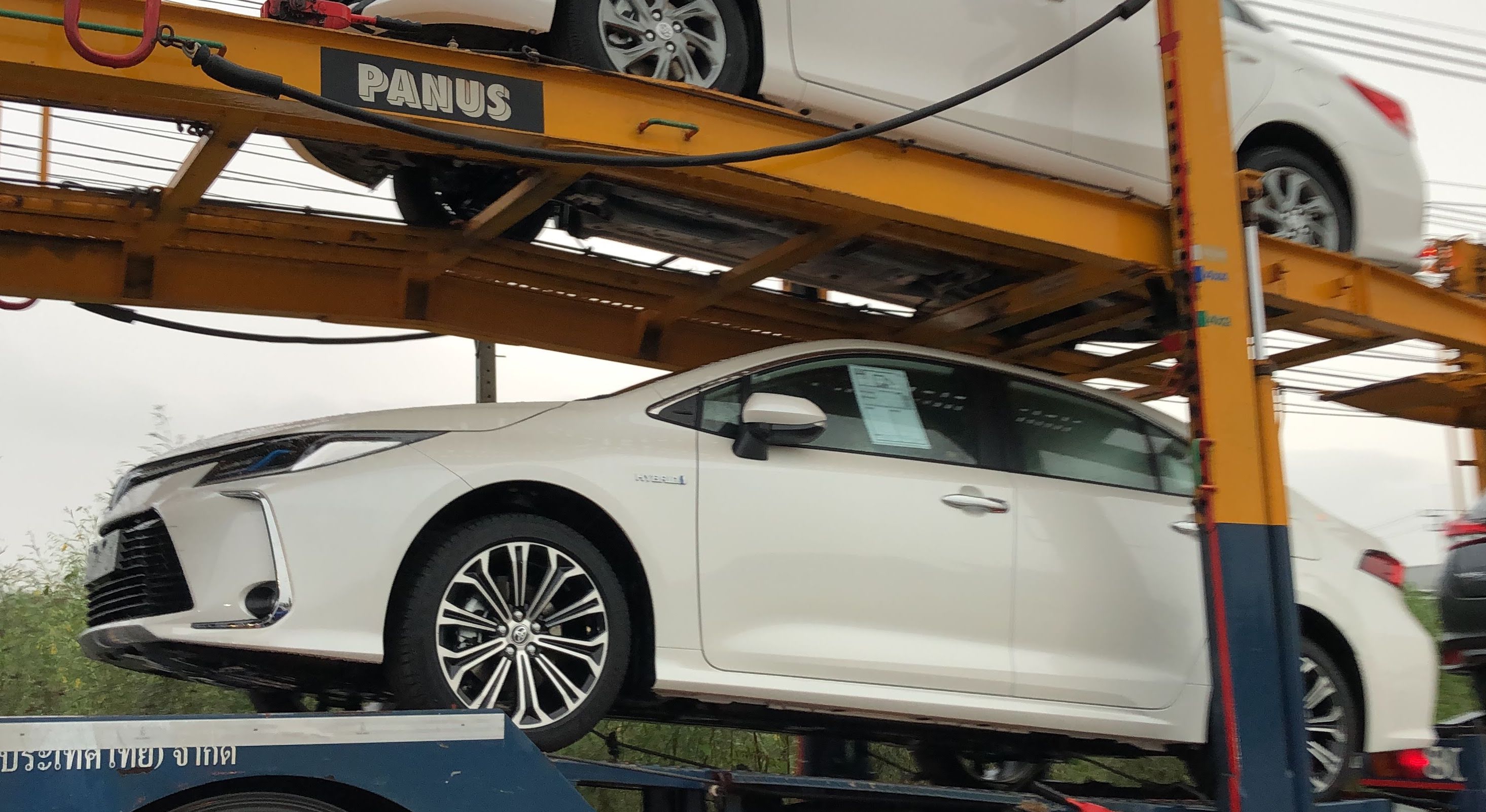 Thailand was the first to introduce this all-new Corolla Altis and they have three engine variants for their market, where Toyota is the No.1 seller by a clear margin.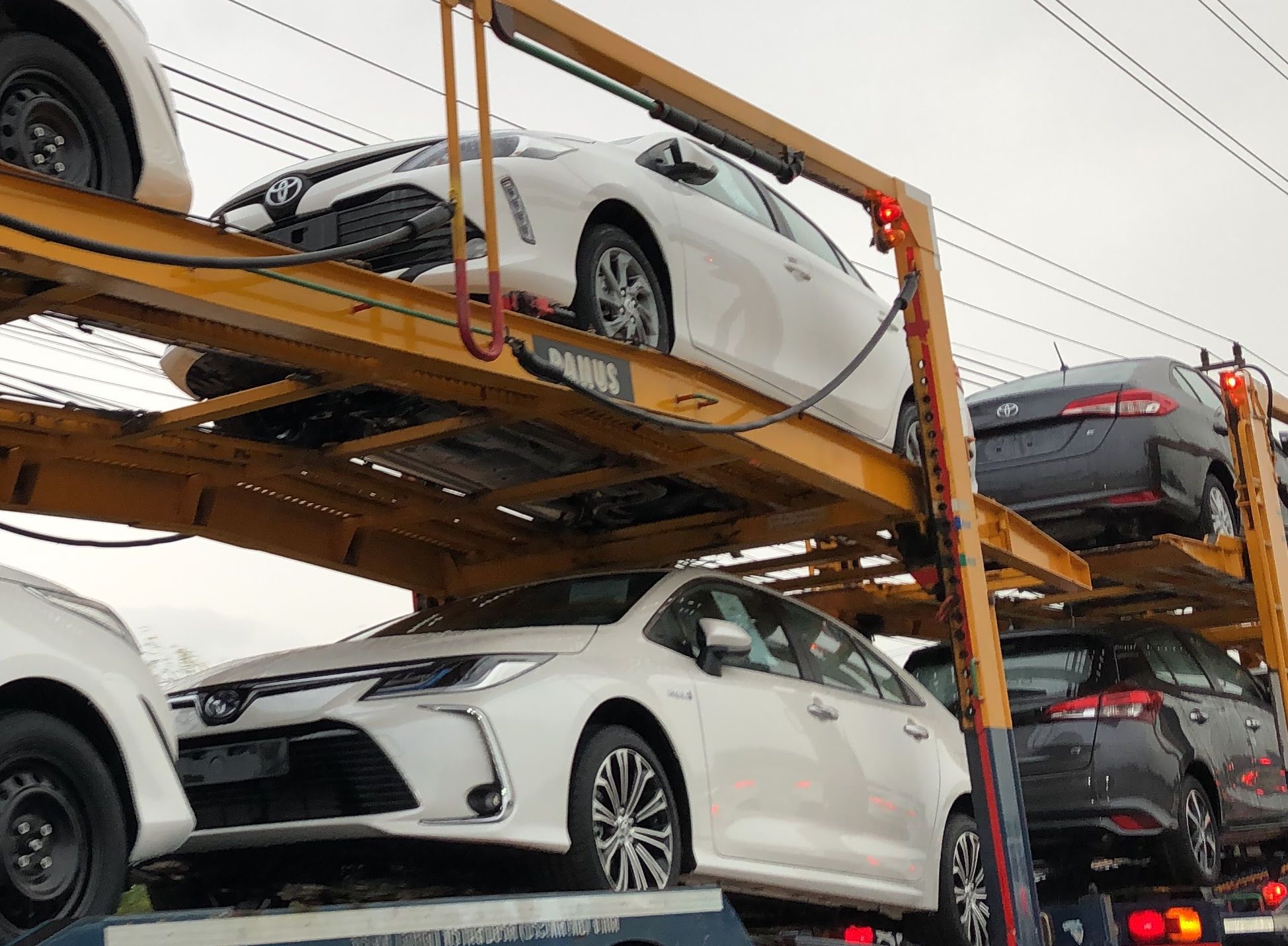 This Corolla is available with a petrol-electric hybrid apart from the usual 1.6- and 1.8-litre pure petrol options, all mated to CVT automatic transmission.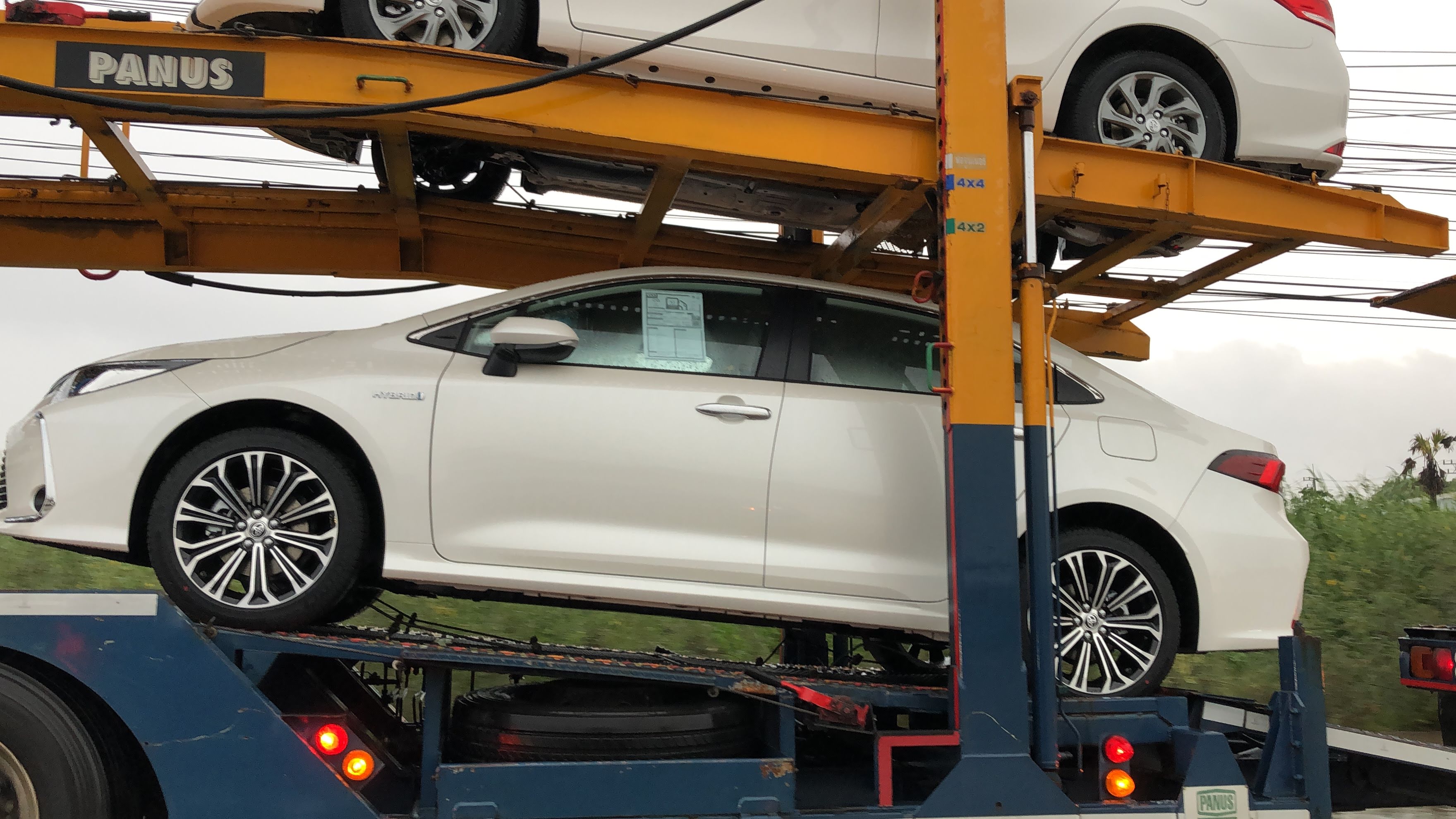 The hybrid-powered Corolla shares the same 122hp drivetrain with the C-HR crossover combining 1.8-litre combustion engine and electric motor. There are three grades: High 1.099 million baht (RM151,000), Mid 989,000 baht (RM136,000) and Entry 939,000 baht (RM129,000).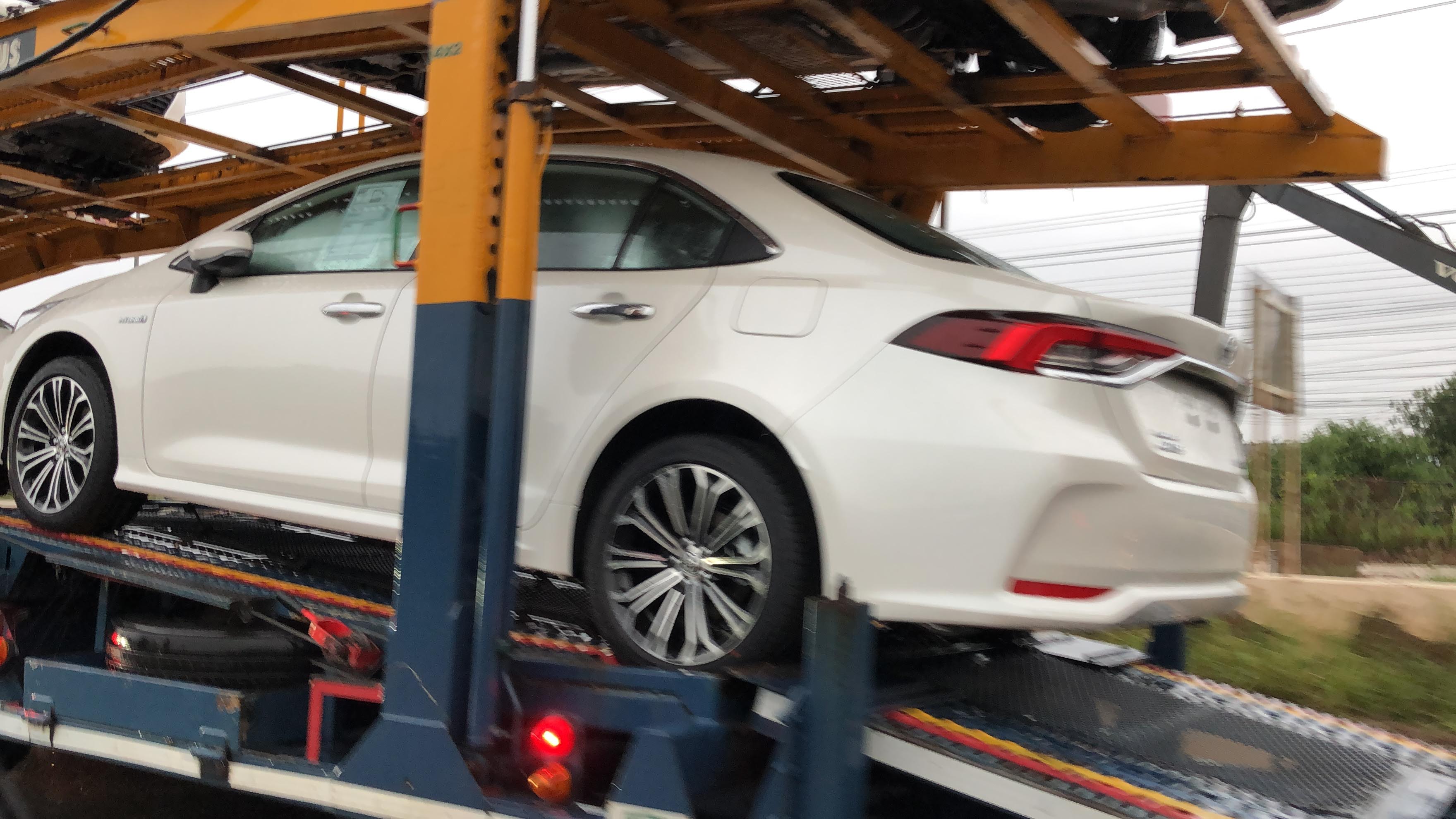 The other two motors have been carried over from the preceding model including 140hp 1.8-litre and 125hp 1.6-litre. The 1.8 sees a power drop of 1hp.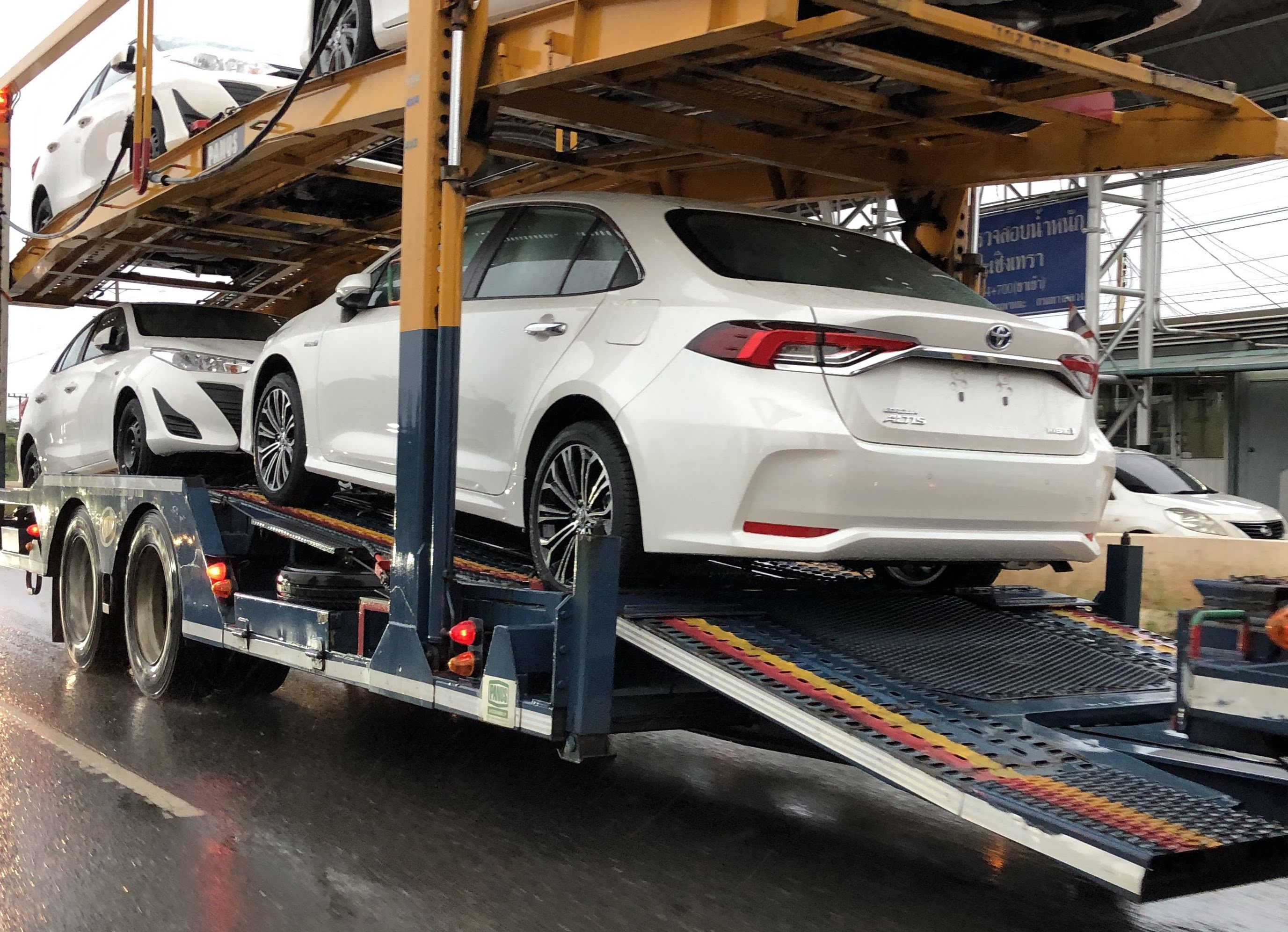 Toyota has chosen to equip the 1.8 with just one trim called GR Sport featuring sporty seats, special instrument panel and steering-mounted paddle-shifters, as such. It replaces the outgoing E-Sport model.
The 1.6, meanwhile, has two specs: G going for 869,000 baht (RM119,000)and Limo for 829,000 baht (RM114,000) with the latter aimed at taxis. The CNG-powered 1.6 has been discontinued.
The latest generation of the Corolla is underpinned by the brand's TNGA platform that is also used in the C-HR and bigger Camry sedan. Seven airbags are standard across the range.
In addition, the Corolla now comes with some driving aids from the so-called Toyota Safety Sense package available in higher end models. Some of them include blind spot warning, rear cross traffic alert and parking guidance system. (pictured below are the previous best selling Corolla Altis).