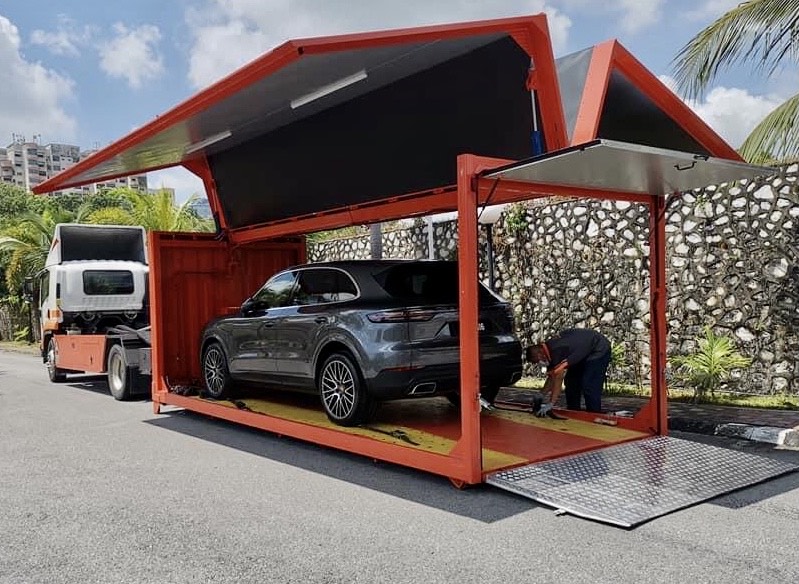 Contactless delivery doesn't apply just to GrabFood or Lazada purchases anymore. 
While not entirely unexpected, this latest coronavirus-induced nationwide lockdown has nevertheless scuppered many plans for many Malaysians. And while there certainly are bigger problems to care about with this upcoming lockdown, there is also the not insignificant headache currently faced by many who were expecting to take delivery of their new cars in the coming weeks and months.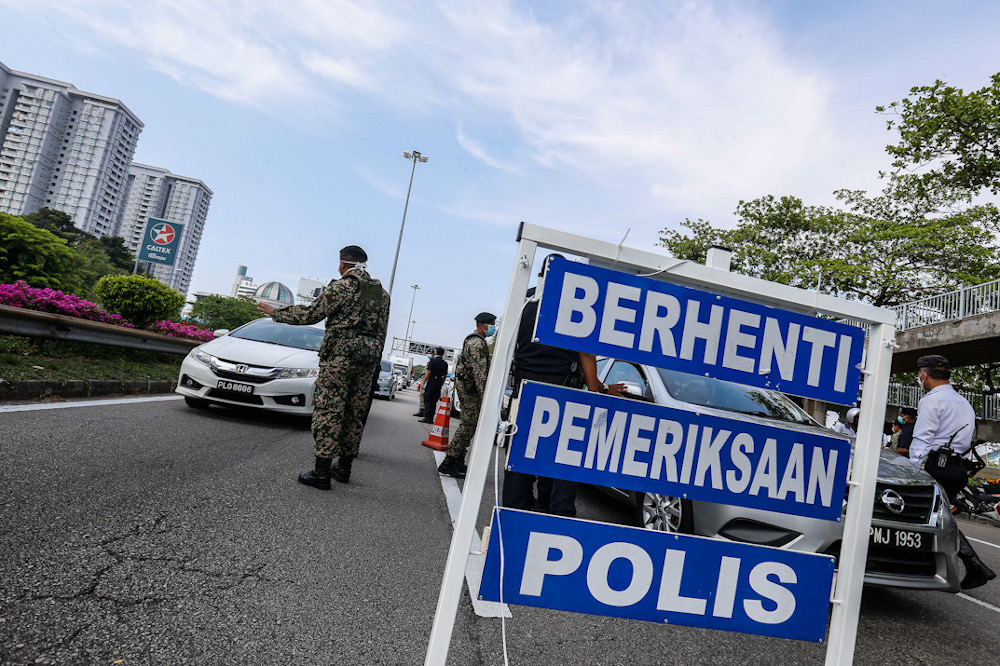 Judging by the sales figures locally in recent time, many thousands of Malaysians have naturally taken advantage of the soon-to-be-ending SST exemptions and have since ordered themselves a new car recently. Unfortunately for these people though, it now seems highly unlikely now that their new ride will be delivered anytime soon given the new movement restrictions that were just announced.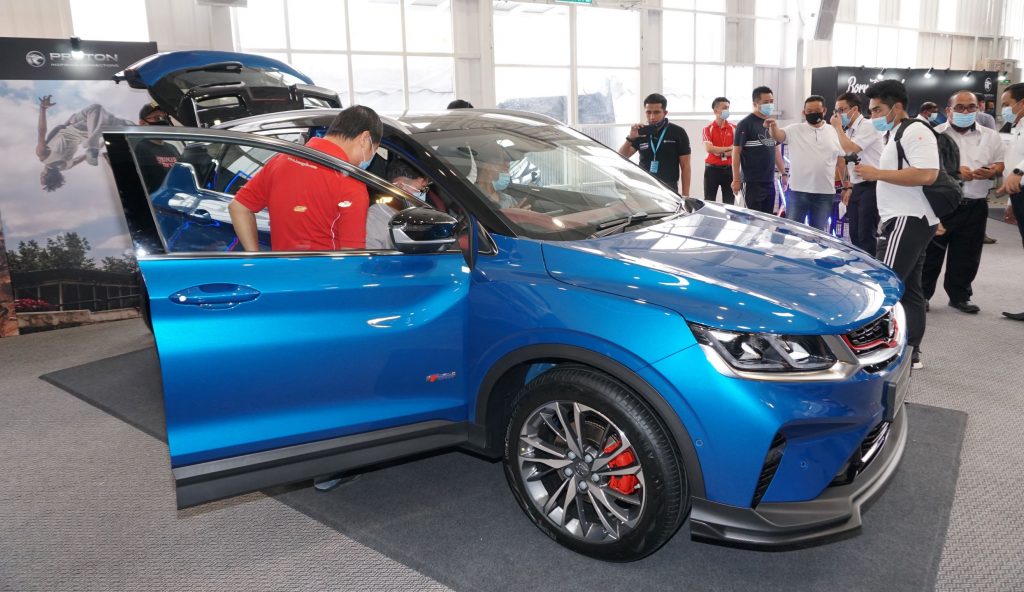 Happily however, this first world problem could perhaps soon be addressed with an equally first world solution. A solution that has incidentally been helpfully demonstrated by this one lucky Cayenne customer here, who has recently taken delivery of their Porsche SUV right outside their doorstep by way of an enclosed trailer.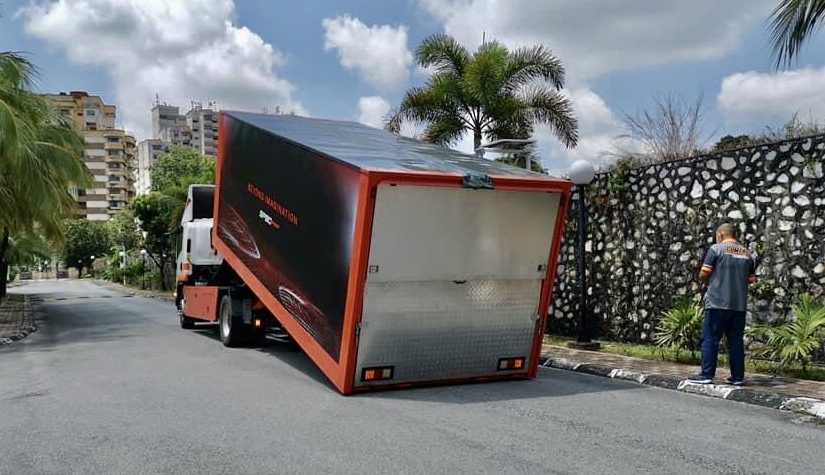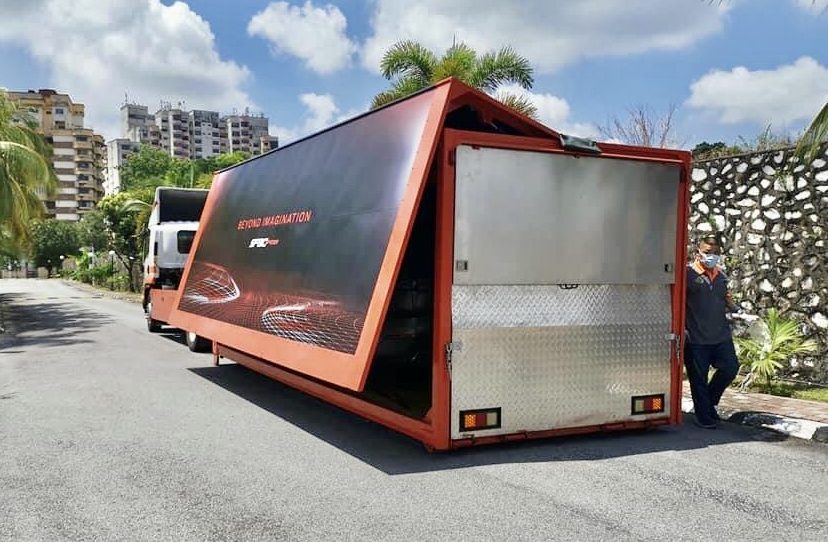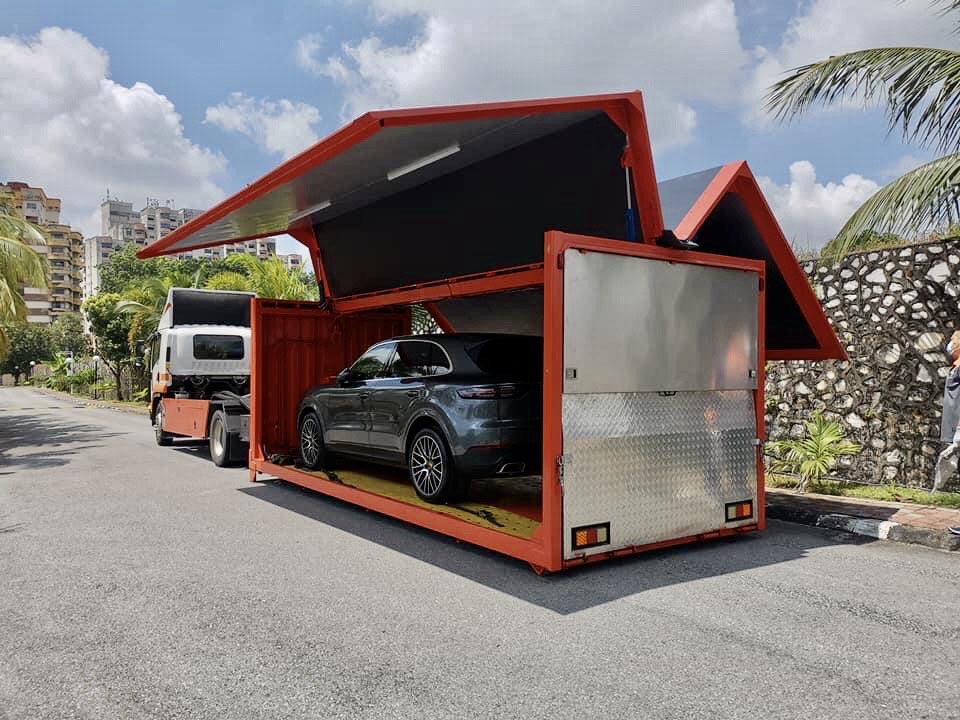 Arriving rather fancifully in a totally over-the-top gull-wing trailer (that incidentally bears the marketing for a certain prancing horse instead of the Stuggart stallion), this delivery method typically reserved for the most exclusive of exotics has the main benefit of alleviating the hassle of dealing with the tightening movement restrictions that are most certainly to come in the coming days. Looking at it from a public health perspective too, this novel delivery method also drastically reduces the number of people that the new owner would have to come in contact with in comparison to the normal showroom delivery process, which is certainly helpful in flattening the curve (yet again) on this pandemic.
Now in terms of specific details regarding how this contactless car delivery works, the only tidbit of information provided currently is that the handover presentation will be performed by the salesperson online via the video conferencing application preferred by the customer receiving their new Porsche. It is nevertheless safe to say though that all the fineries associated with taking delivery of one's Porsche from the showroom — like the free coffee, nice ambience — is to be lost with the new car simply arriving at your doorstep by means of a container lorry. Having said that however, there is little doubt that this dramatic delivery method will certainly be a more memorable experience than the plain Jane traditional route.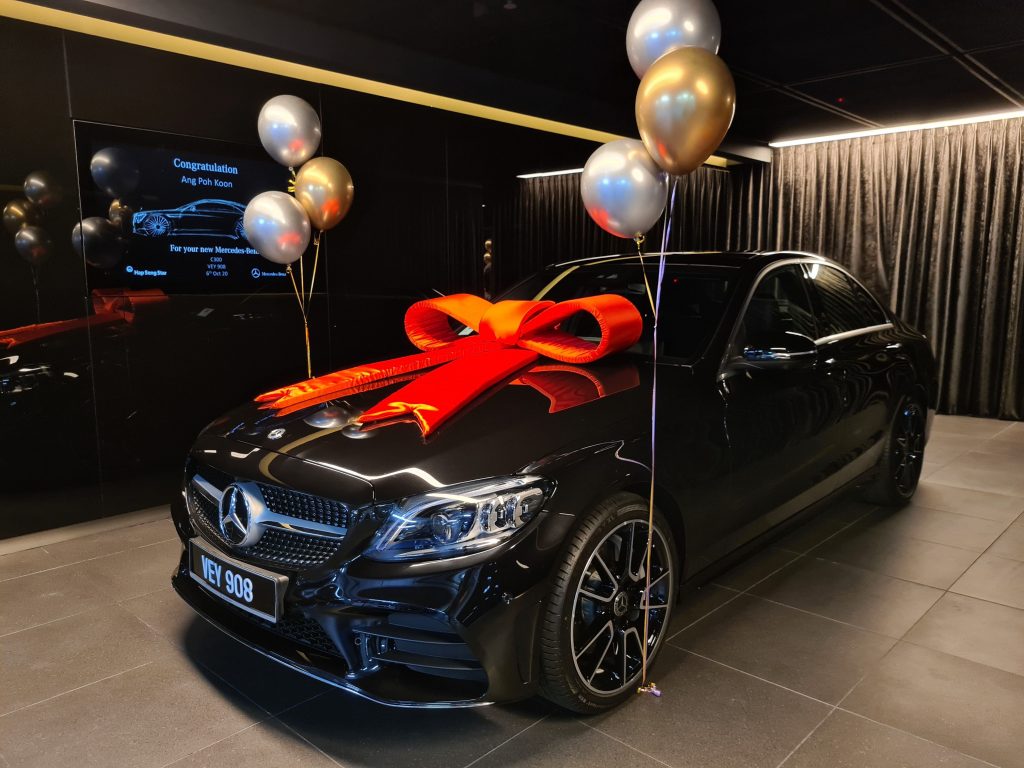 To those now looking forward to having one's Stuggart stallion delivered like this during this new wave of lockdown, there unfortunately has been no official word yet on whether this personalised contactless delivery method is to be the standard operating procedure moving forward. With Porsche being Porsche however, it will probably not outside the realm of possibility for something like this to be arranged if one simply asked nicely. Though flashing a wad of cash their way would probably help with the proceedings too. 
It now then just remains to be seen whether this contactless delivery method will spread to other more affordable marques in the future. If this were to take off though, not only will you be able to buy your next ride from Shopee or Lazada, but it could foreseeably be delivered to your doorstep like one of those online purchases too made on these online shopping platforms too. Let's just hope however that by then, all the associated headaches with online deliveries would be sorted out.