Automotive
CHERY Tiggo 8 PRO Challenges Proton X90 With RM159,800 Price
This Tiggo 8 PRO is a direct rival to the X90 which is priced at RM152,800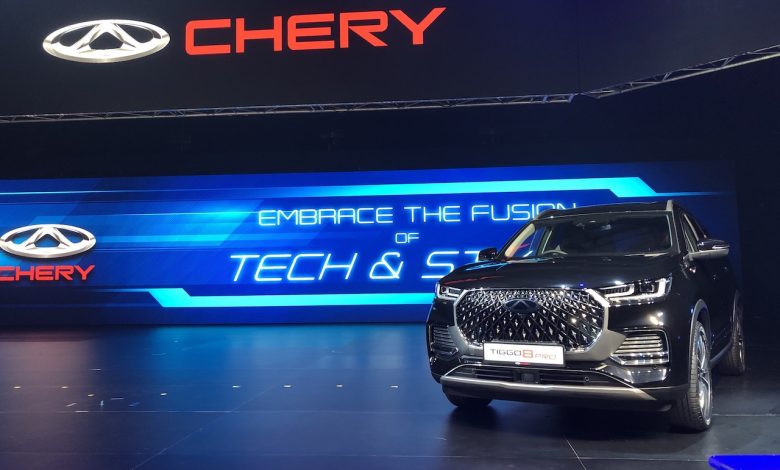 With just a RM7k price difference, the Tiggo 8 PRO will give Proton and Geely management sleepless nights in coming weeks and we wonder if there will be a drop in X90 bookings as most of the Chery dealers in Malaysia are also current PROTON dealers.
CHERY has already secured 31 new dealers around the country, including Sabah and Sarawak with full after sales included.
CHERY Malaysia officially made its mark in Malaysia with a grand launch event at the Kuala Lumpur Convention Centre in Malaysia. This event marked the official entry of CHERY brand into Malaysia.
Mr. Shawn Xu, Chery International Vice President and President of Chery Malaysia, delivered an important speech at the event, congratulating Chery on embarking on a new chapter in the Malaysian market. He also mentioned:"
Chery strongly believe that the prospects of the Malaysian automotive market are highly potential. Chery is committed in growing together with the automotive industry in Malaysia"
Datuk Muhammad Azmi Zulkifli, CEO of InvestKL said: "Chery's decision to establish their Regional Hub for Right-Hand Drive (RHD) Vehicles in Greater Kuala Lumpur (GKL) testifies the value of GKL as thinking epicentre underpinned by a rich ecosystem of skilled workforce, state-of-the-art facilities, and positive development for innovation. Our progressive policies are set to bolster the EV industry and reflect Malaysia's commitment to aligning with global trends of sustainability while enhancing our competitiveness as a nation."
Official launch of two flagship models demonstrates Chery's comprehensive embrace of market demands.
TIGGO 8PRO has a very different product positioning and clear target audiences, winning the trust of global users and establishing a benchmark image in their respective niche markets.
TIGGO 8PRO is a luxurious and spacious 7-seater SUV designed for urban elites. With its advanced intelligent technology, powerful 2.0TGDI engine, and superior luxury feel surpassing its class, it redefines the meaning of flagship SUV. That puts the Chery Tiggo 8 Pro in the same space as something like a Mazda CX-8, the new Nissan X-trail hybrid, the ageing Toyota Fortuner, the Hyundai Santa Fe and of course, the upcoming Proton X90.
In 2022, Chery achieved a remarkable growth of 68 percent in overseas markets compared to the previous year, with annual sales surpassing 450,000 vehicles.
This not only set a historic record but also marked Chery's 20th consecutive year as the top Chinese brand in passenger car exports.
With the launch of the TIGGO 8PRO and OMODA 5 models, it not only signifies Chery's comprehensive entry into the Malaysian market but also accelerates Chery's global strategy.
Malaysia, with its advantageous geographical location and favourable economic environment, is a strategic market that Chery values greatly. In the future, Chery will continue to bring more flagship products and a wider range of powertrain options to Malaysian users. The company plans to launch models such as the OMODA 5 EV and TIGGO 7 PRO in 2024, catering to the diverse needs of the local population and driving the Malaysian automotive market into a new phase of development.
To further delight customers, Chery Malaysia announced the price of the larger and well equipped Tiggo 8Pro will be available at the price of RM159,800. This exceptional value allows our customers to indulge in the luxury, sophistication, and advanced features of this remarkable SUV.
Chery offers a comprehensive warranty policy for Malaysian users, including a 7- year/150,000-kilometer vehicle warranty and a 10-year/million-kilometer engine warranty for the first 3,000 customers. In the future, Chery will continue to bring more flagship products and a diverse range of powertrain options to Malaysian users.
To learn more about the Tiggo 8Pro, please visit www.chery.my