Automotive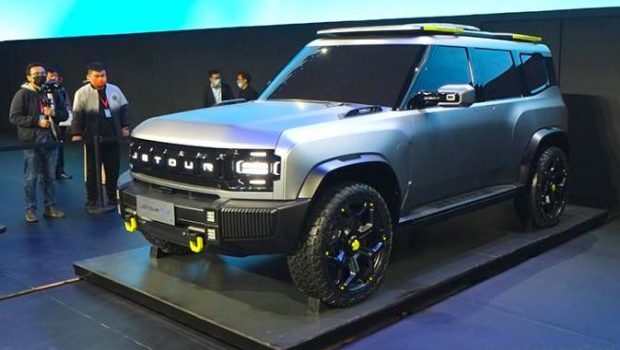 Published on February 10th, 2022 | by Aaron Fernandez
0
A Ford Bronco copy is coming from China under Jetour
In 2018, Chinese company, Chery Automobile launched a new brand called Jetour. Since then, Jetour has been releasing large SUVs in the Chinese car market. Their newest SUV, the Jetour T-X concept car is an off-road vehicle that looks just like the Ford Bronco and some resemblance to the Land Rover Defender.
This new Jetour concept, has a very modern and boxy appearance. The front of the T-X comes off as very tough and adventurous with its front grille and its "+" shaped LED headlamps. The overall design features a very popular retro style in China that was pioneered by the Tank 300 from Great Wall Motors.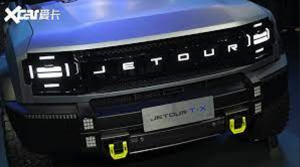 Sources from China state that the T-X will come with a 2.0 turbocharged petrol engine with an output 254hp and 390Nm of torque. This engine will be mated with an eight-speed automatic transmission. There will also be a model with a plug-in hybrid powertrain which will have a range of 1,000 kilometers with a fuel consumption of 1L per 100km.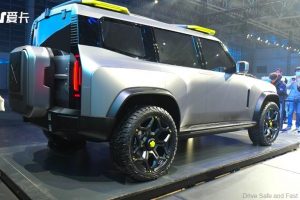 According to Jetour, there will be two versions of the T-X, one body-on-frame and one with a conventional unibody. The conventional-chassis T-X will be based on Chery's new Kunlun Architecture, which will underpin a large number of upcoming SUVs and crossovers of the Chery Automobile Group.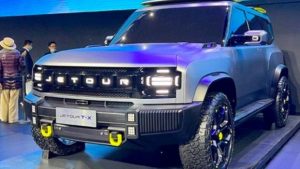 In 2021, Chery Automobile Group sold 961,900 units, with a year-on-year increase of 31.7%. In the same year, Jetour sold 154,100 units with a year-on-year increase of 17.9%. The brand has plans to sell at least 200,000 cars by the end of this year, and they plan to increase that to a million in 5 years.
In order for Chery to achieve this goal, Jetour plans to launch two new product lines every year with the Jetour T-X being the start of it. They will continue releasing SUVs alongside crossovers, MPVs, and even pickup trucks. These new vehicles will be powered by 1.0T, 2.0T, 3.0T petrol engines, plug-in hybrids and pure electric powertrains. All new vehicles are said to come with brand new technology in its various driving assistant systems and 5G internet. Pricing for the Jetour vehicles are predicted to be around 150,000 to 300,000 yuan.