Automotive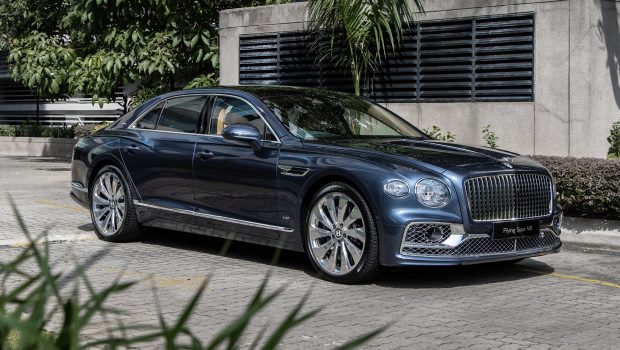 Published on April 8th, 2021 | by Joshua Chin
0
Bentley Flying Spur V8 Arrives In Malaysia
A smaller-engined Flying Spur lands locally carrying a pre-tax price tag of RM 839,000. 
Bentley Kuala Lumpur has recently announced the arrival of the Flying Spur V8 locally. Launched globally only late last year, this smaller-engined variant supposedly serves as more driver-centric alternative to the existing W12-powered 'world's best luxury four-door grand tourer'.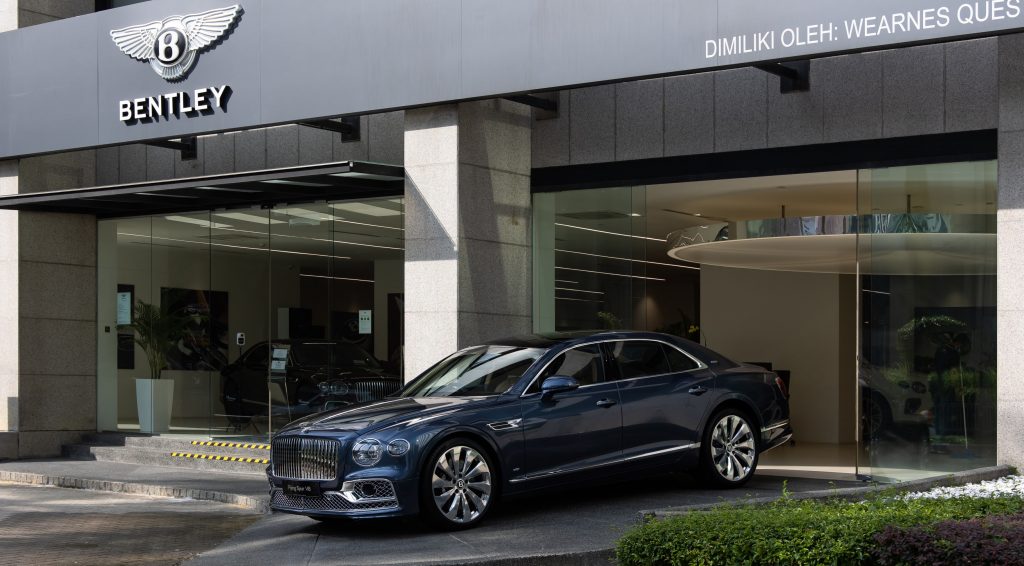 That is because Bentley has claimed that the ditching of the extra four-pots under the hood has resulted in a not insignificant weight saving of 100 kg in the Flying Spur V8. Additionally, it is not exactly like this variant is exactly slow by any metric of measurement.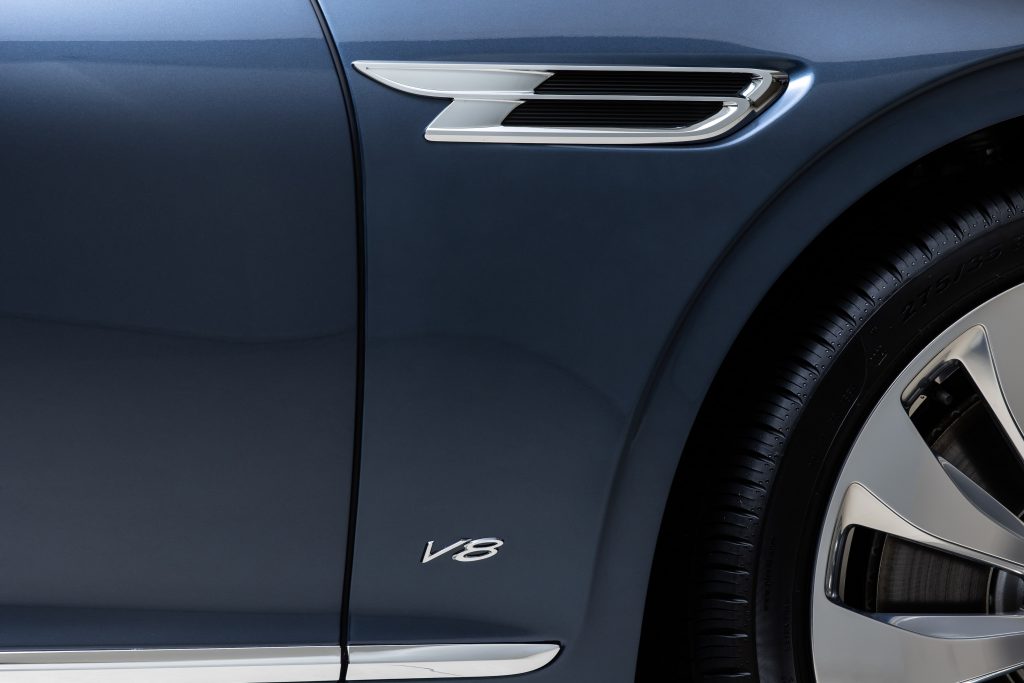 Its 4.0 litre twin-turbocharged V8 paired with an 8-speed dual-clutch transmission still manages to output a rather healthy 550 PS and 770 Nm of torque. Though down from the 6.0 litre twin-turbocharged W12 that makes 630 PS and 900 Nm of torque, the smaller-engined British limo can nevertheless manage to return a blistering quick century sprint time of just 4.1 seconds (+0.3 of the W12), as well as a top speed of 318 km/h when the accelerator is fully depressed into the deep-pile carpets.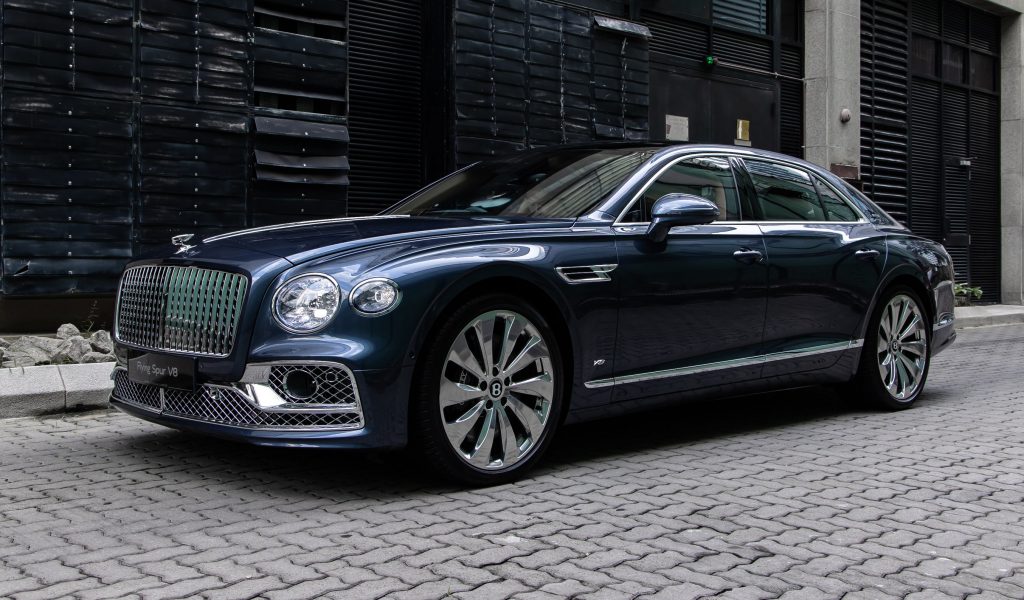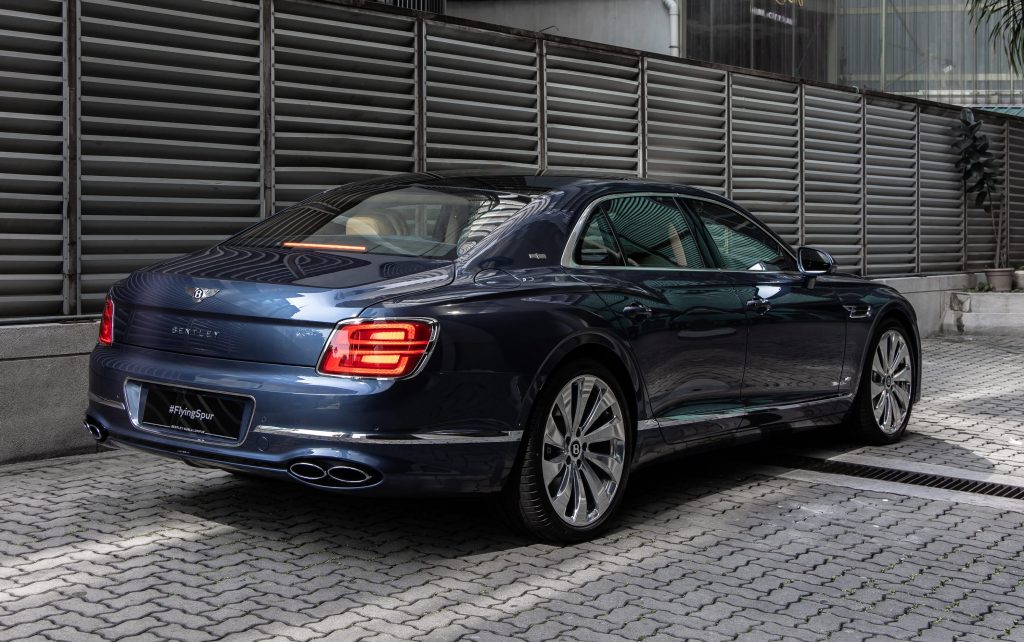 Moreover, the smaller V8 should also be a fair bit better on the ol' jungle juice than the thirstier W12. This is especially considering that cylinder deactivation comes as standard with the Flying Spur V8. A feature which will shut off one bank of its cylinders in just 20 milliseconds (one tenth of a blink of an eye), thereby apparently resulting in a claimed fuel efficiency advantage of up to 16%. 
As for other highlights under the skin, all-wheel drive three-chamber adaptive air suspension, torque vectoring by brake, drive dynamics control and electric steering are all standard on the Flying Spur V8. The 48 V electric anti-roll control system (dubbed Bentley Dynamic Ride) and electronic all-wheel steering are also available within the extensive options list to further enhance the driving dynamics of this particular limousine.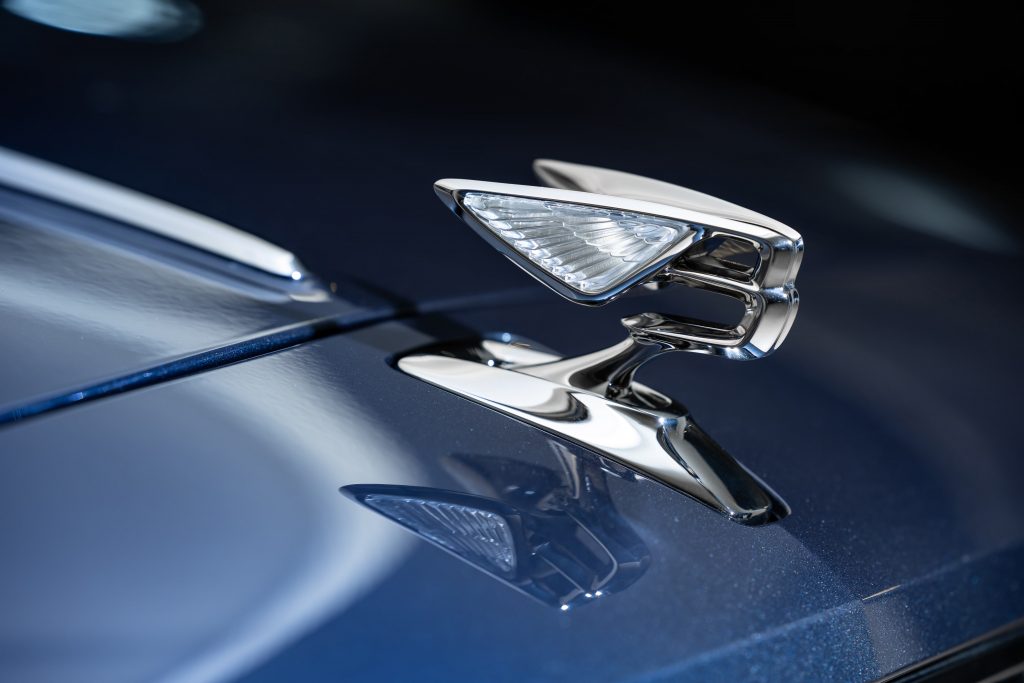 Speaking of options, there are over 60 exterior colours to choose from, including Mulliner and personal commission, as well as the Blackline Specification and Styling Specification packages. Standard equipment however on the Flying Spur V8 are 20-inch, 10-spoke alloy wheels, a V8 wing badge and quad exhaust pipes.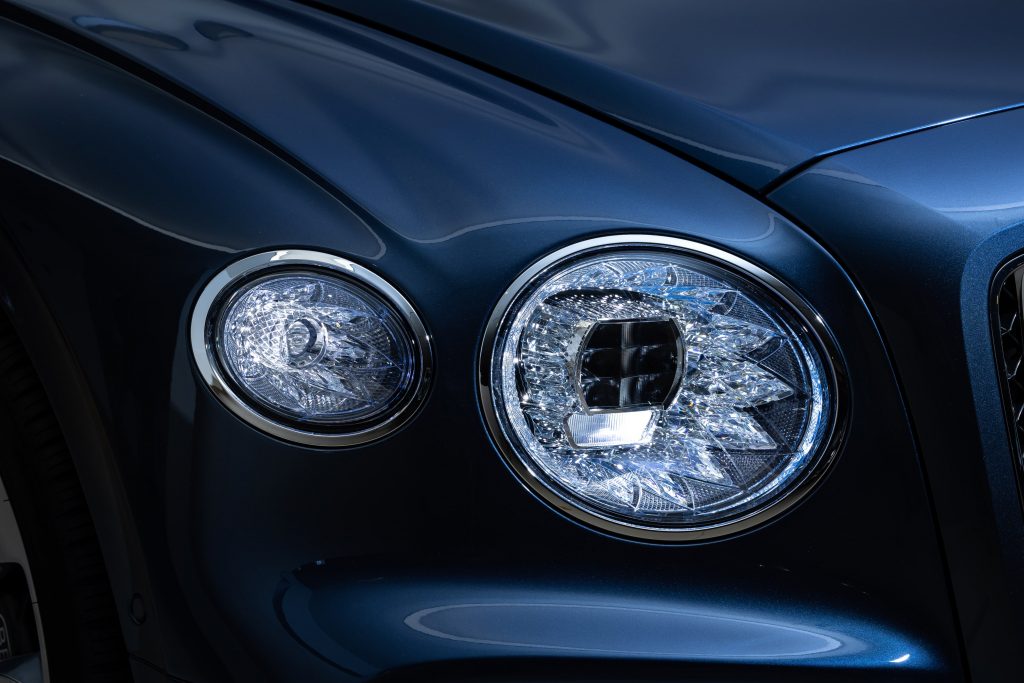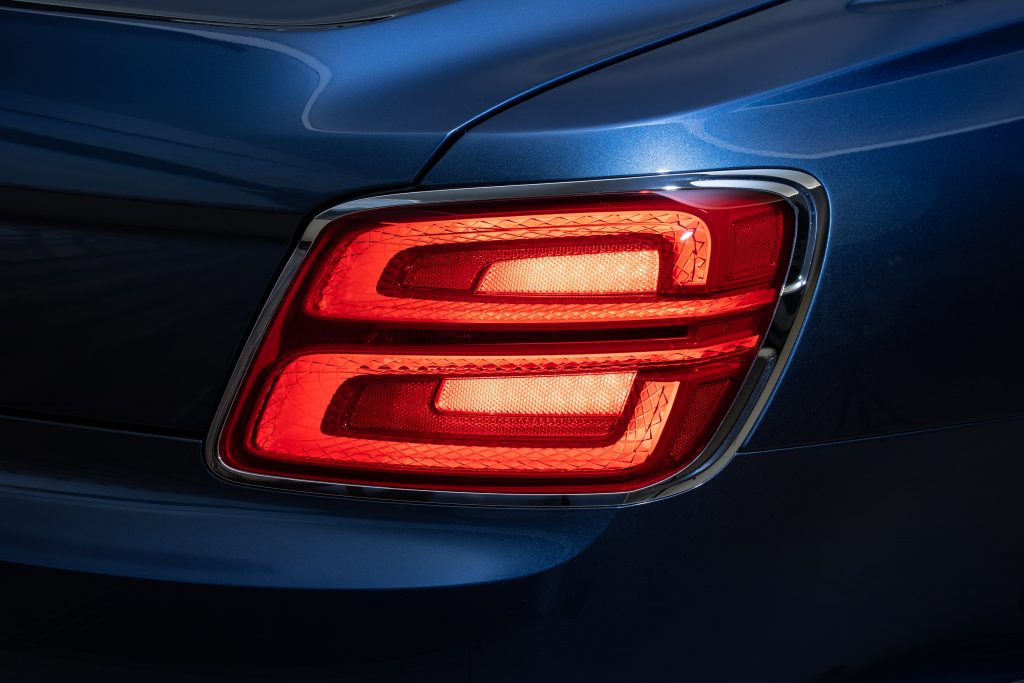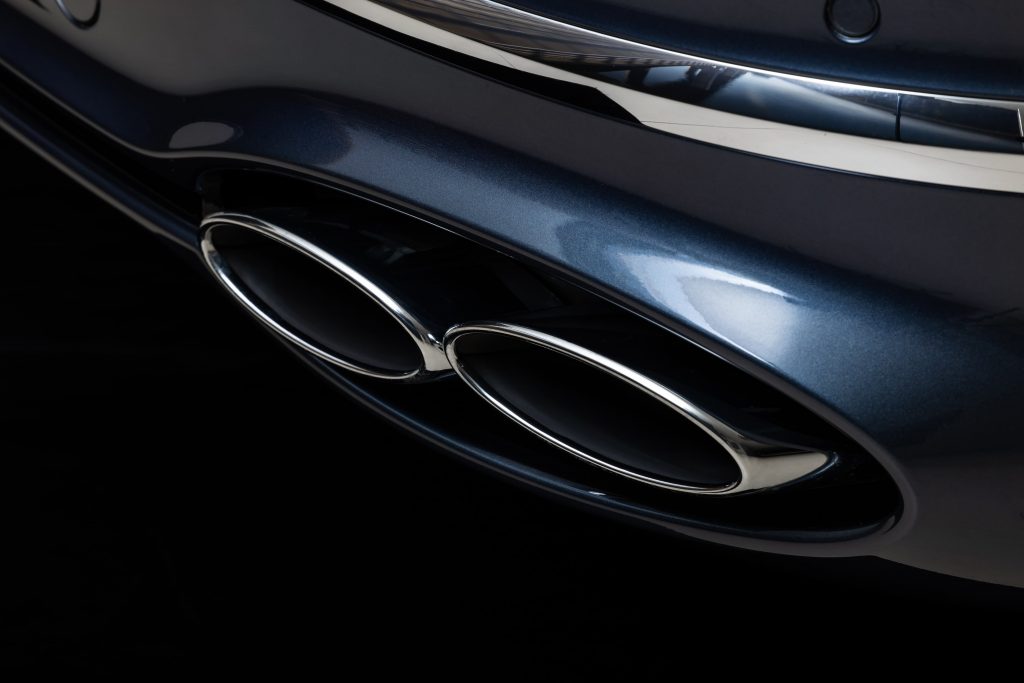 Moving on inside, Crown Cut Walnut trim is featured as standard, with a choice of seven veneer species and a High Gloss Carbon Fibre finish available too if customers so wish. There are also five hide colours for the seats, with Bentley offering a further 10 hide colours and two-tone configurations as part of its Colour Specification option.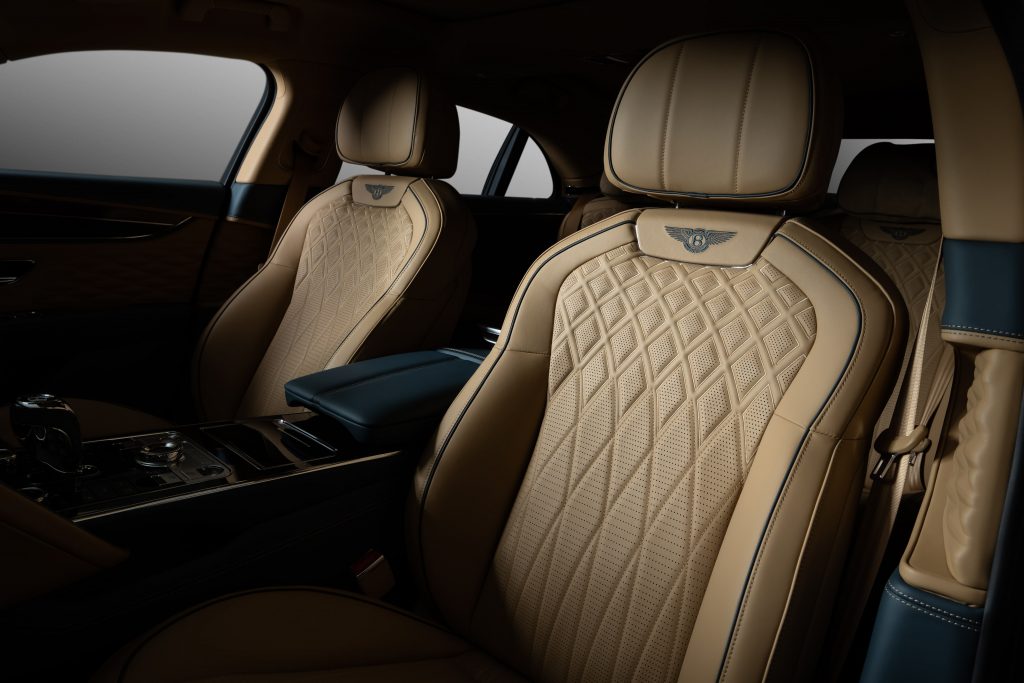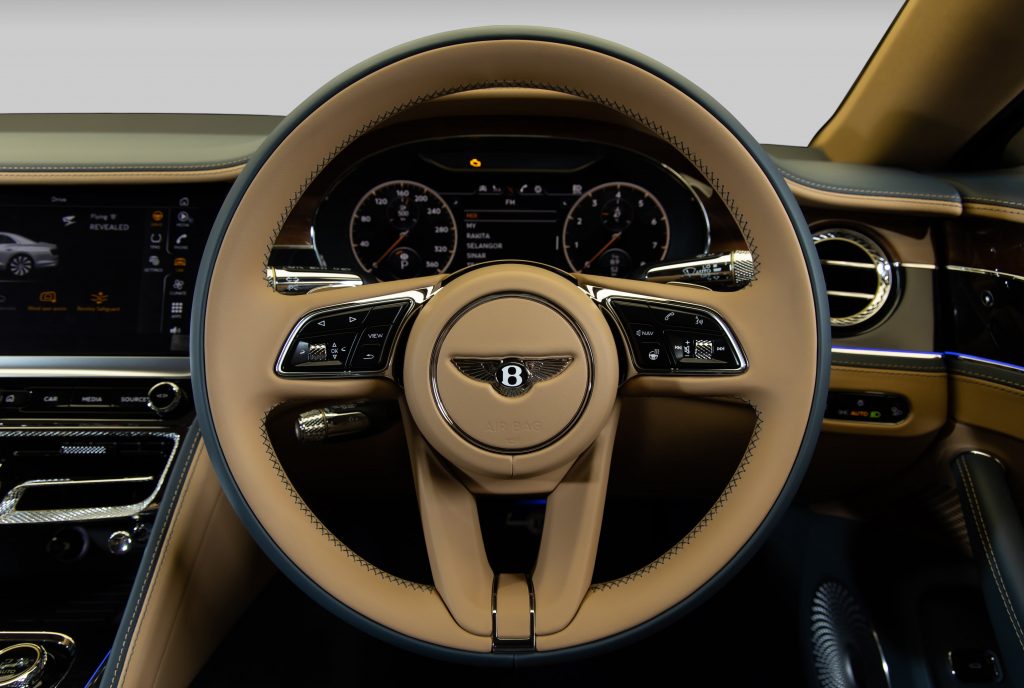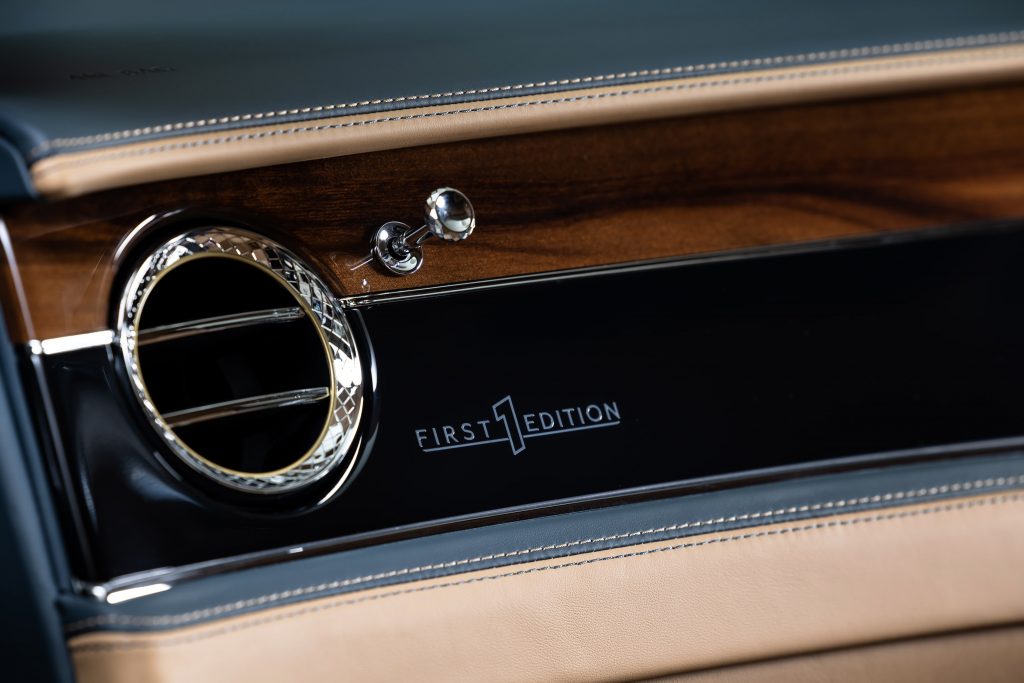 Twin electrically-operated picnic tables behind the front seats, a Bang and Olufsen sound system and a new touch screen remote are among the many standard interior equipment to be found within the Flying Spur V8. The myriad of options that could be selected however is perhaps the more interesting point of discussion here, as that includes rear-seat entertainment tablets, the Naim for Bentley surround sound system, the Bentley Rotating Display as well as a twin-bottle (of champagne) drinks fridge integrated within the rear central armrest of the four seat configuration variants.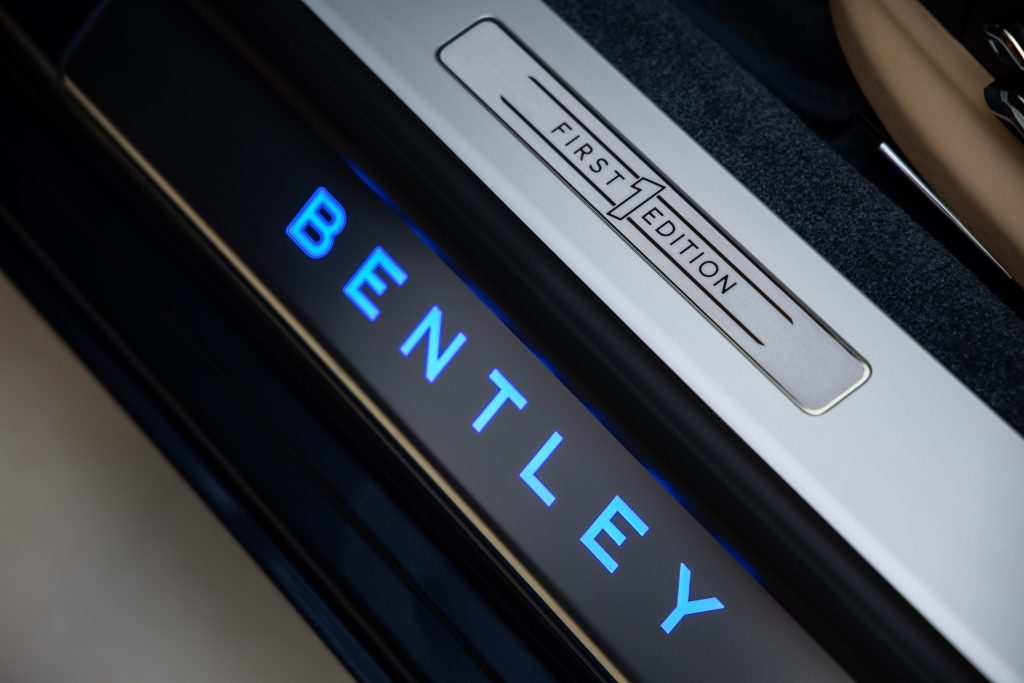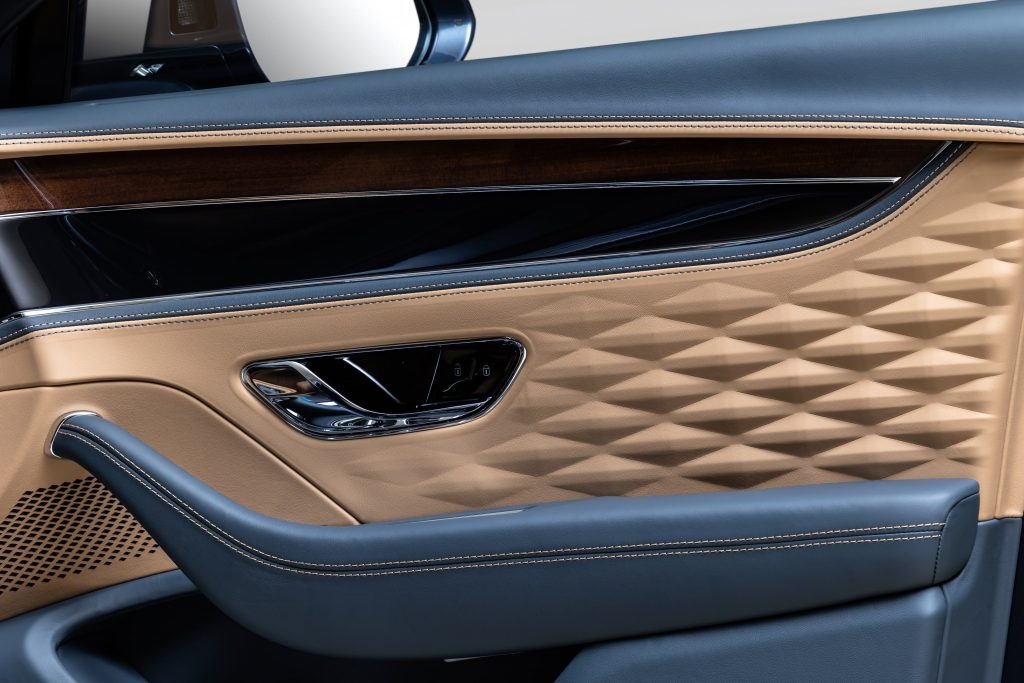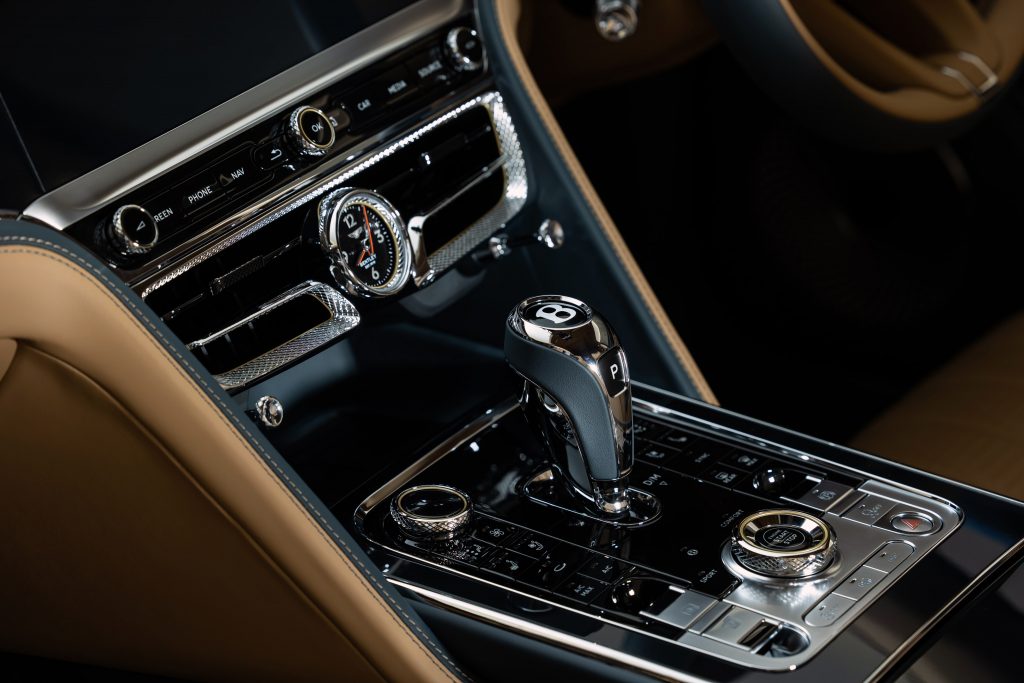 The Bentley Flying Spur V8 is currently on sale in Malaysia from RM 839,000 before taxes, duties, options and registration. While it might seem like a lot, it is perhaps worth considering that the new Rolls-Royce Ghost has a pre-tax retail price of RM 1.45 million locally. 
So with that in mind then, the Bentley is perhaps a bargain for the billionaires of Malaysia.