Automotive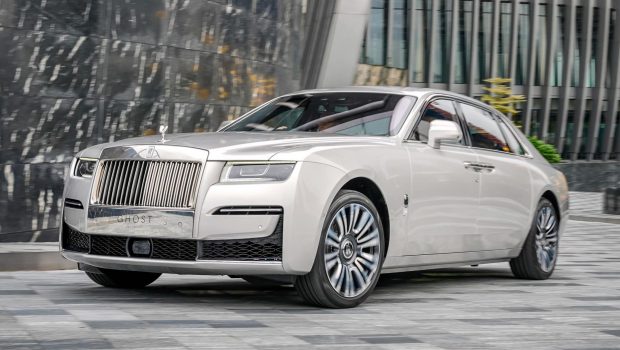 Published on March 29th, 2021 | by Joshua Chin
0
All New Rolls-Royce Ghost Lands In Malaysia
The new Rolls-Royce Ghost is available for commission locally from RM 1.45 million (before tax). 
Rolls-Royce Motor Cars Kuala Lumpur has recently announced that the all-new Ghost has finally landed in Malaysia. Arriving some six months after its international debut, this second-generation mini-Roller is now available for commission in both short wheelbase and long wheelbase 'Extended' form over here.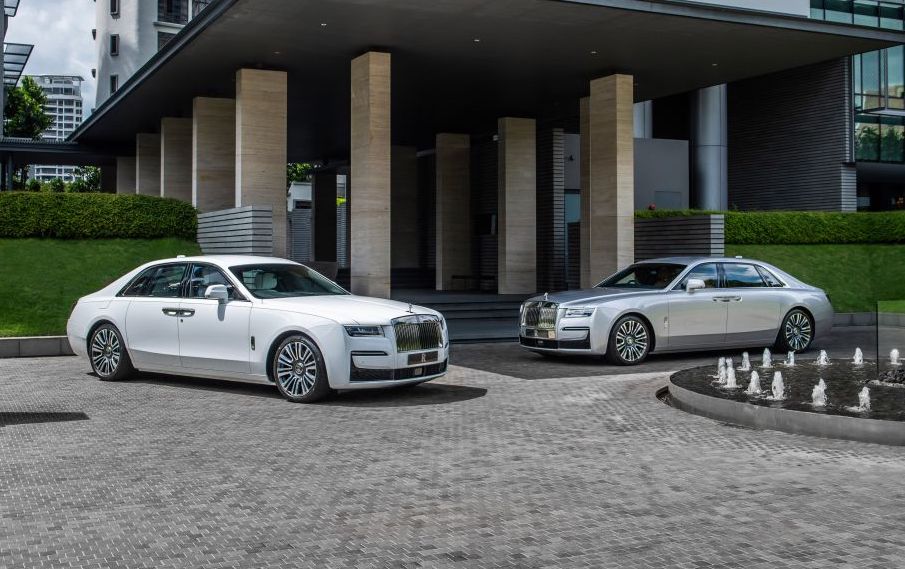 Billed as the 'slightly smaller, less ostentatious means of owning a Rolls-Royce', this all new version of the best-selling model within the marque's current lineup sheds its old BMW 7-Series origins by sitting on the same modular aluminium 'Architecture of Luxury' platform as its larger Phantom and Cullinan counterparts. This in turn also means that the new Ghost is some 89 mm longer and 30 mm wider overall compared to its predecessor, with the Extended variant (+170 mm over the standard version) now just 1% shorter than the larger Phantom.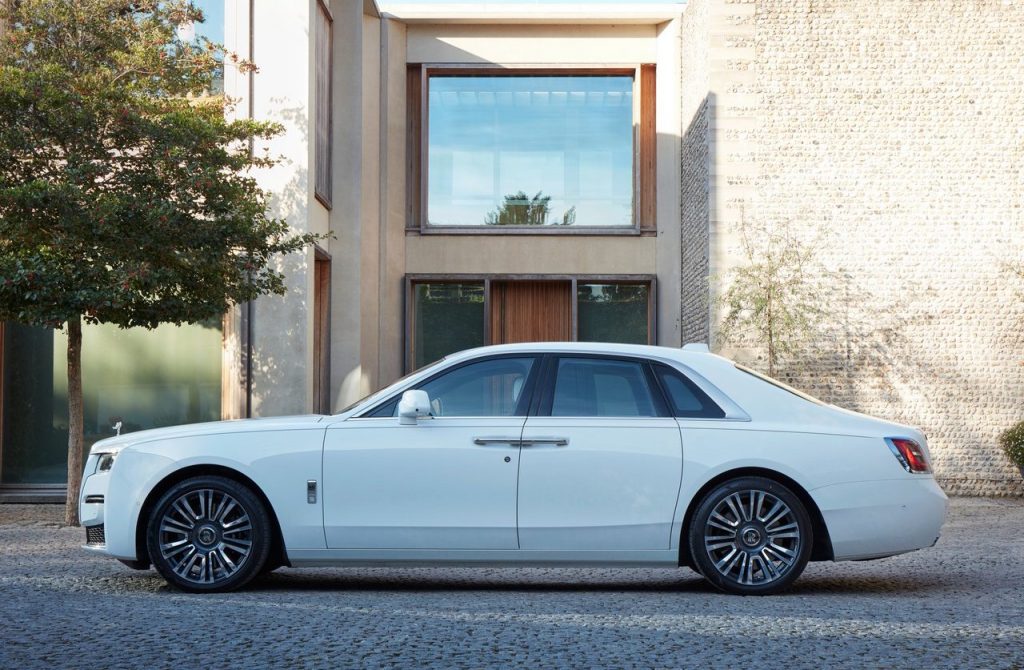 Continuing on the topic of the Phantom, this new Ghost also shares the same 6.75-litre twin-turbocharged V12 under its long hood. Sending 563 hp and 850 Nm of torque through to all four wheels via an 8-speed satellite-aided automatic transmission (with Low Mode), this luxo-barge can sprint to 100 km/h from a standstill in just 4.6 seconds, and waft all the way to an electronically limited top speed of 250 km/h (155 mph).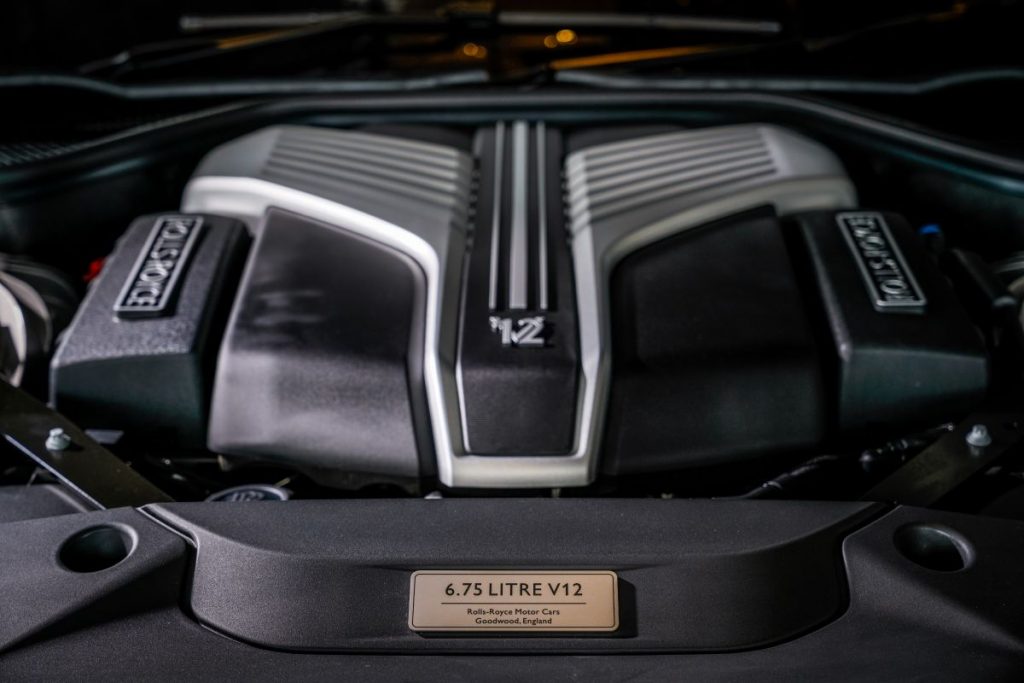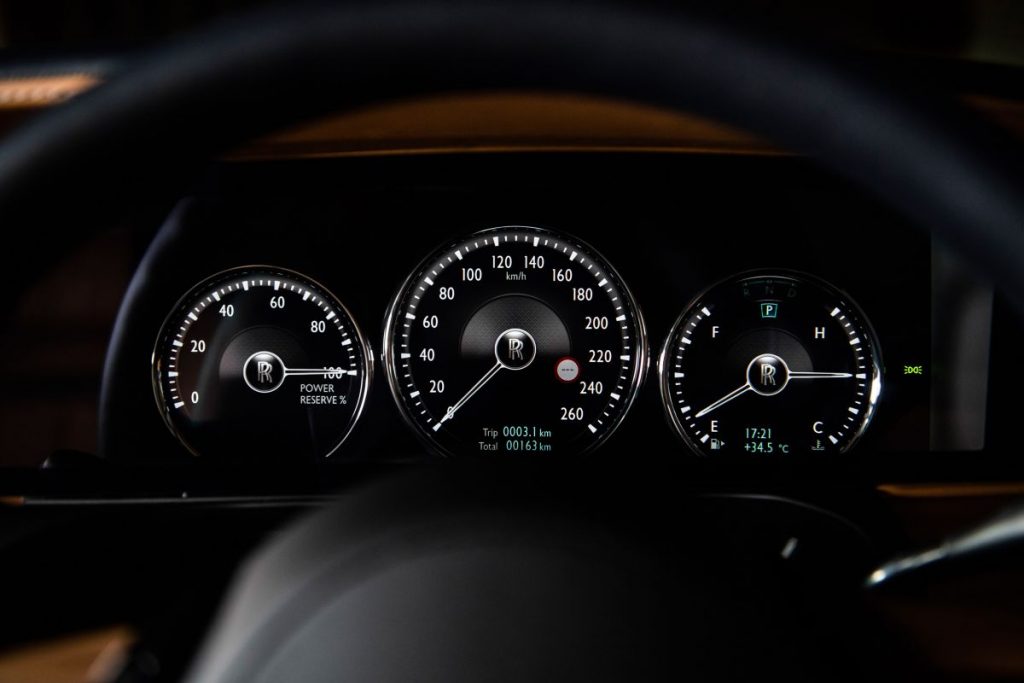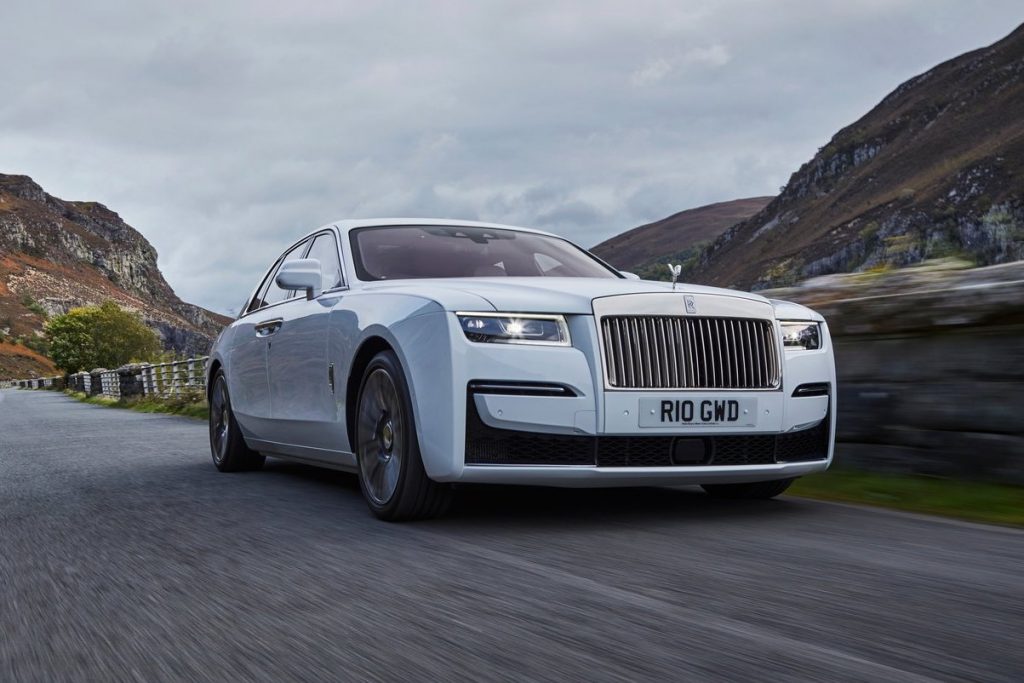 Speaking of wafting, this all-new Ghost should still be able to deliver an even better  signature Magic Carpet Ride courtesy of its pioneering Planar Suspension System that utilises upper wishbone dampers and a 'Flagbearer' stereo camera system that reads the road and primes the suspension for the bumps ahead. Also controlled by the Planar software is the all-wheel drive, all-wheel steering, stability control and self-drying braking systems.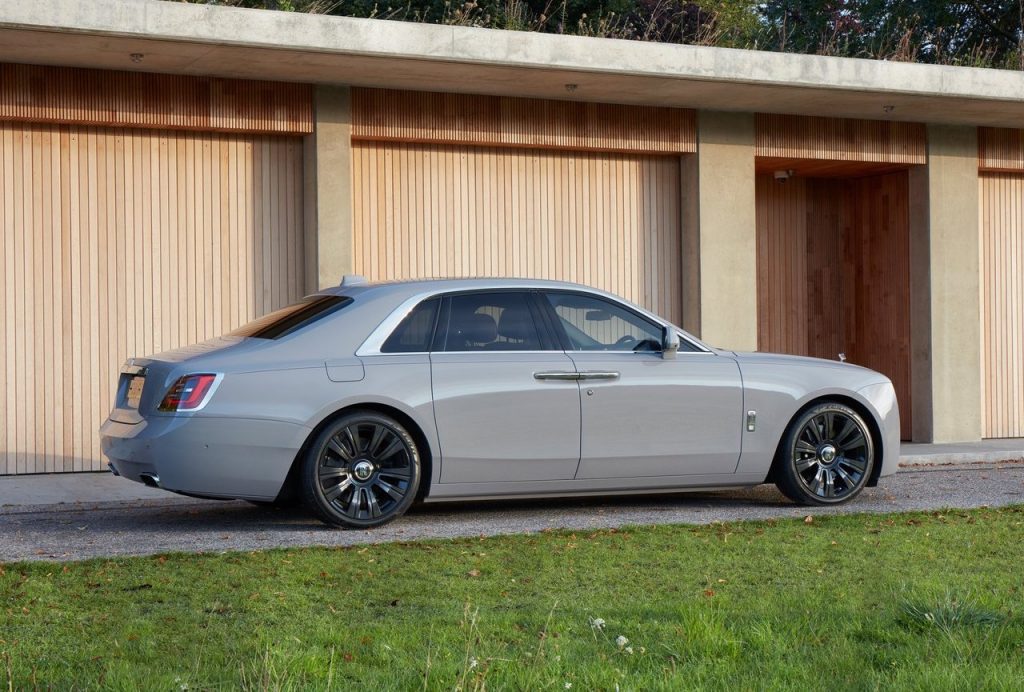 For further opulence, some 100 kg of acoustic insulation material has been stuffed within Ghost in the aim of maintaining its title as one of the quietest cars on the road today. To those who want a bit of sound in their lives however, the Rolls-Royce Bespoke Audio 'audiophile grade' sound system consists of 18 speakers, 18 channels and has a power output of 1,300 W.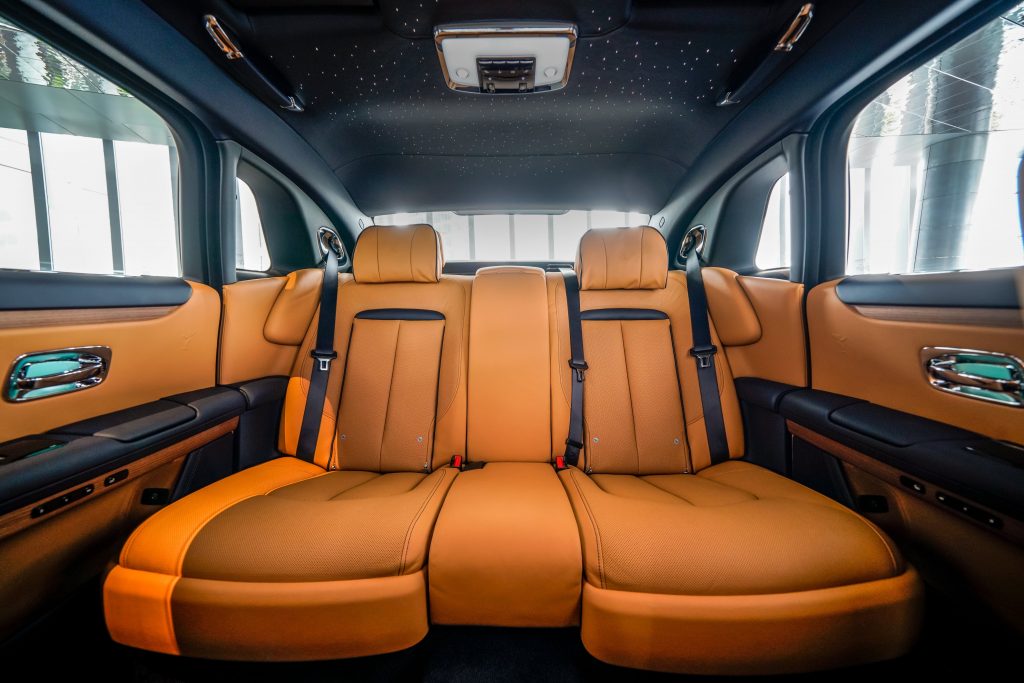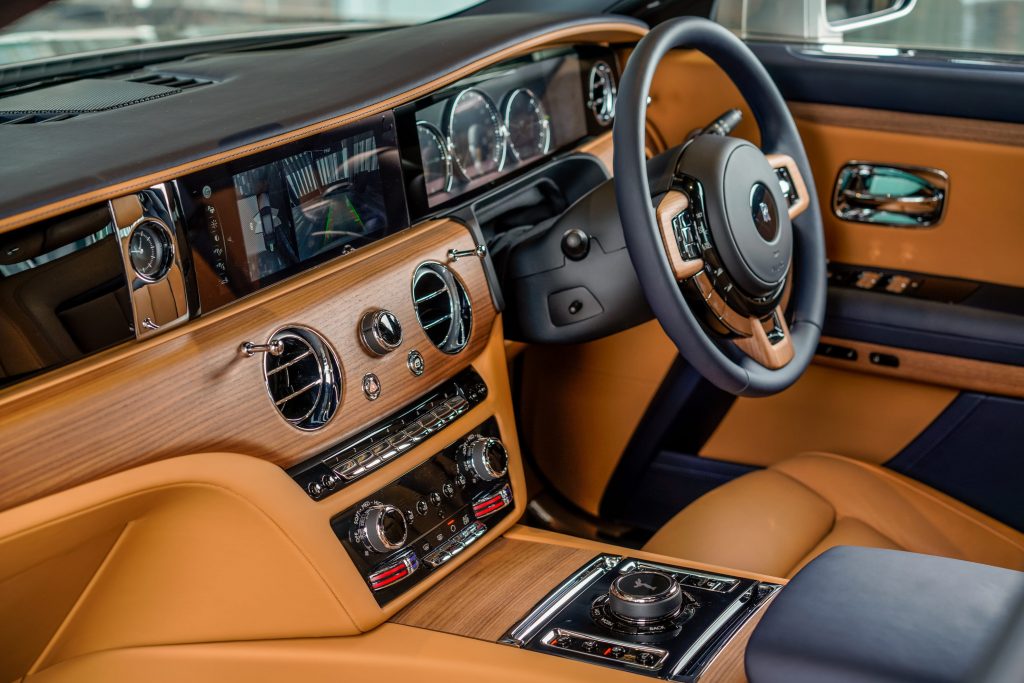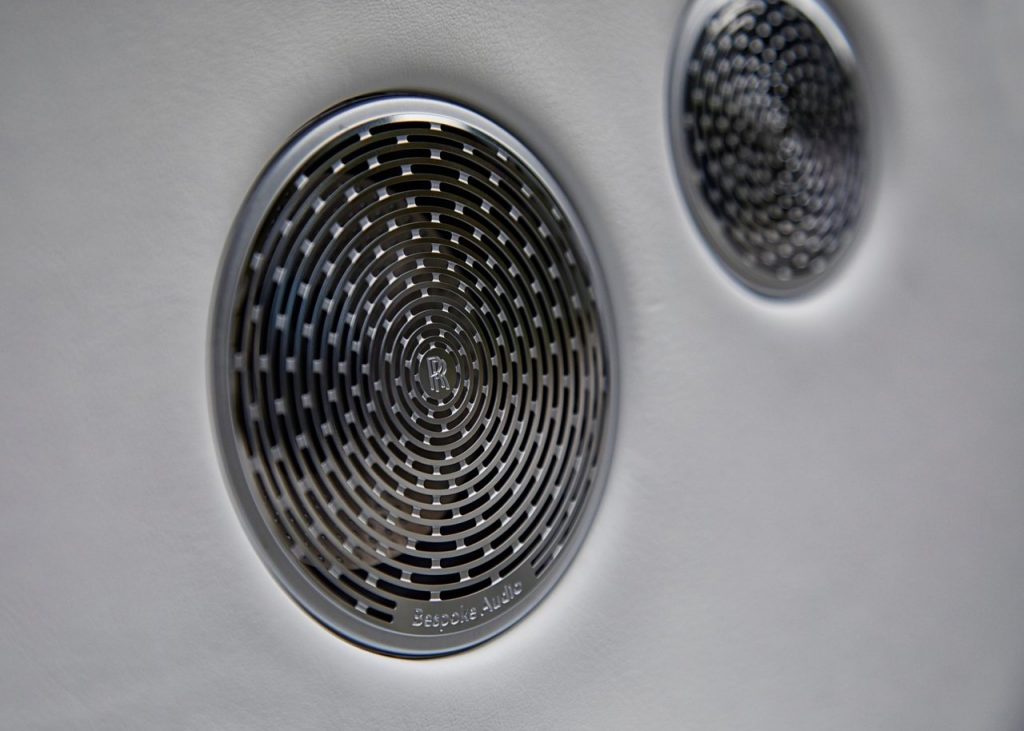 Discussing further about the Ghost's new interior that is naturally lined with only the finest leathers, woods and metals, there is of course all the latest tech gadgets one could possibly envision within it too. These range from the typical stuff like the twin-screen digital display running a version of BMW's iDrive, a 360-degree camera system, a 7×3-inch head-up display and a laundry list of active driver aids; to the not-so-commonly-seen features like the soft-closing automatic suicide doors with integrated umbrellas and a champagne fridge between the rear seats with two temperature settings for either vintage (11ºC) or non-vintage champagnes (6ºC).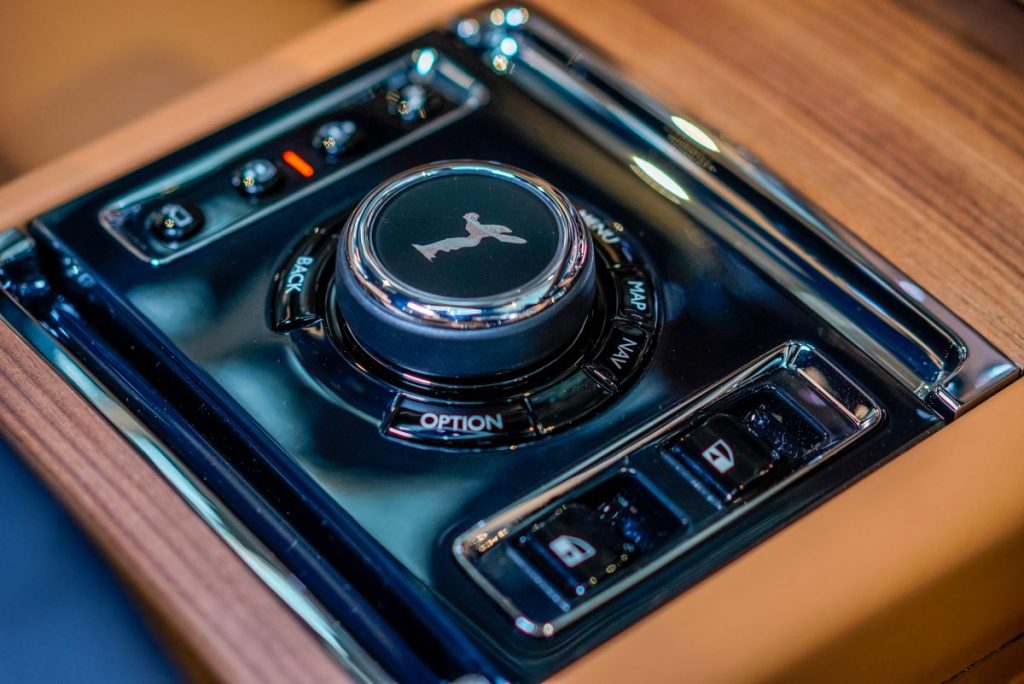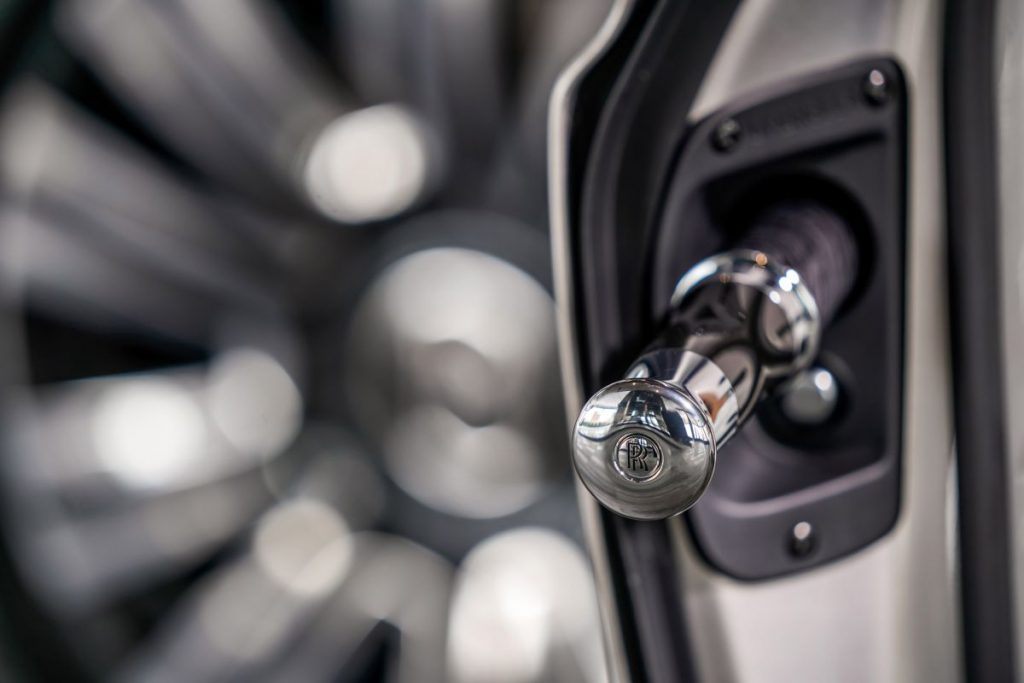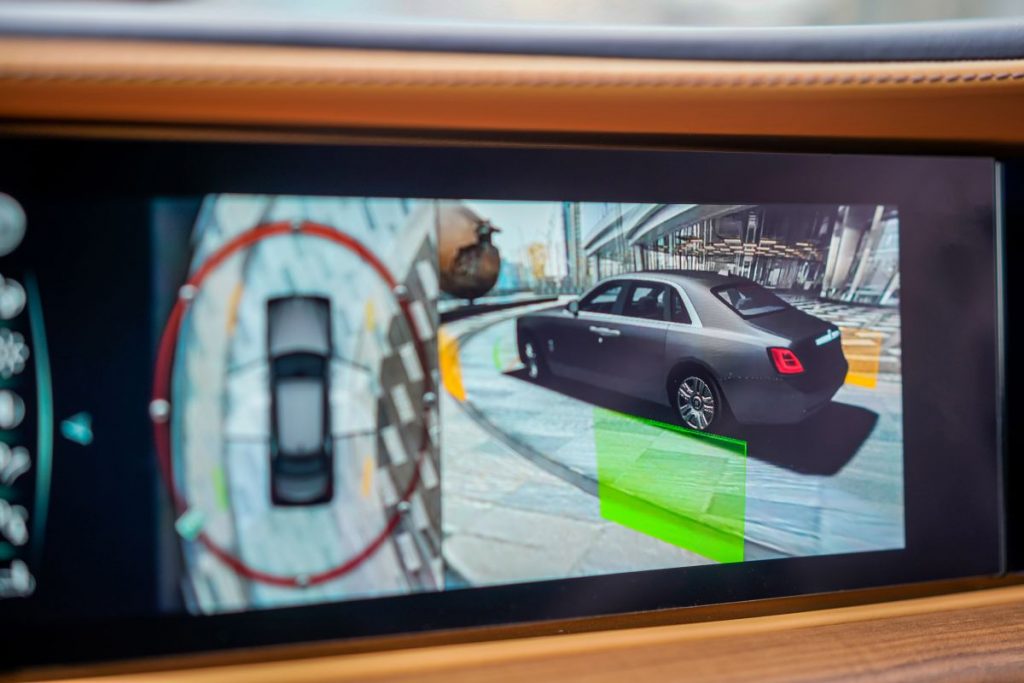 There is even a Micro-Environment Purification System (MEPS) within the Ghost's cabin that detects airborne contaminants within the cabin and automatically switches on recirculation mode, directing all air through a nanofleece filter that removes nearly all ultra-fine particles in under two minutes. All of these tech features is capped off with the new illuminated Ghost fascia on the dashboard, which is a continuation of signature Rolls-Royce Starlight headliner that now comes complete with a Shooting Star feature.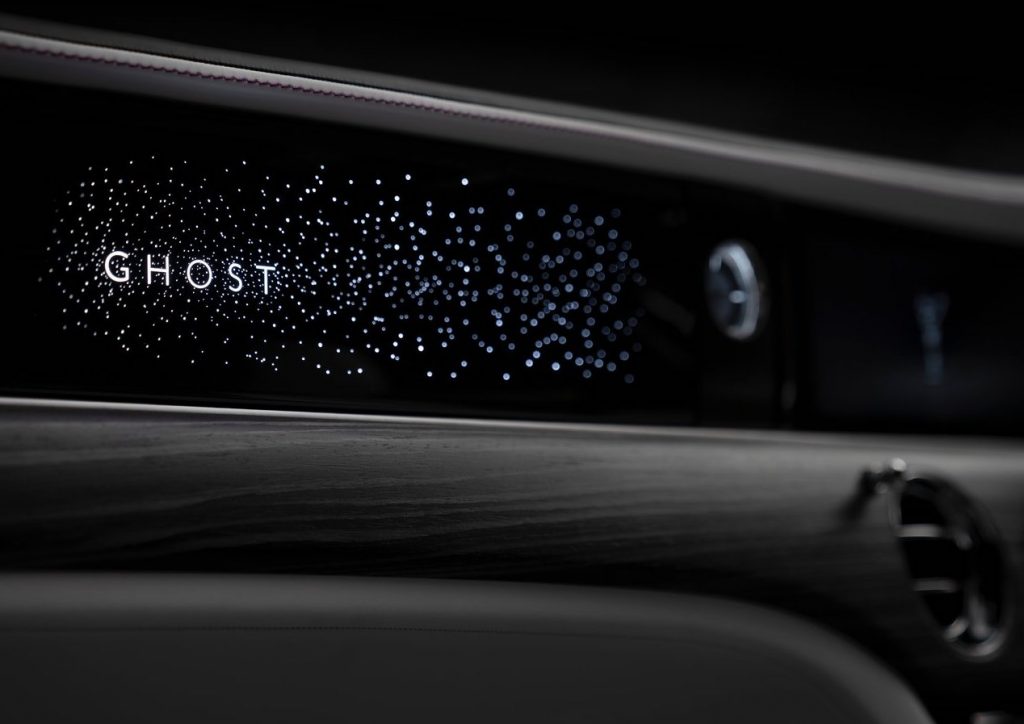 Moving onto the outside of the new Ghost and continuing the lighting theme, 20 LEDs are to be found the top of the new Pantheon grille to illuminate its highly polished veins. Matrix LED headlights and are also present to complement what is now a sleeker, sportier exterior design.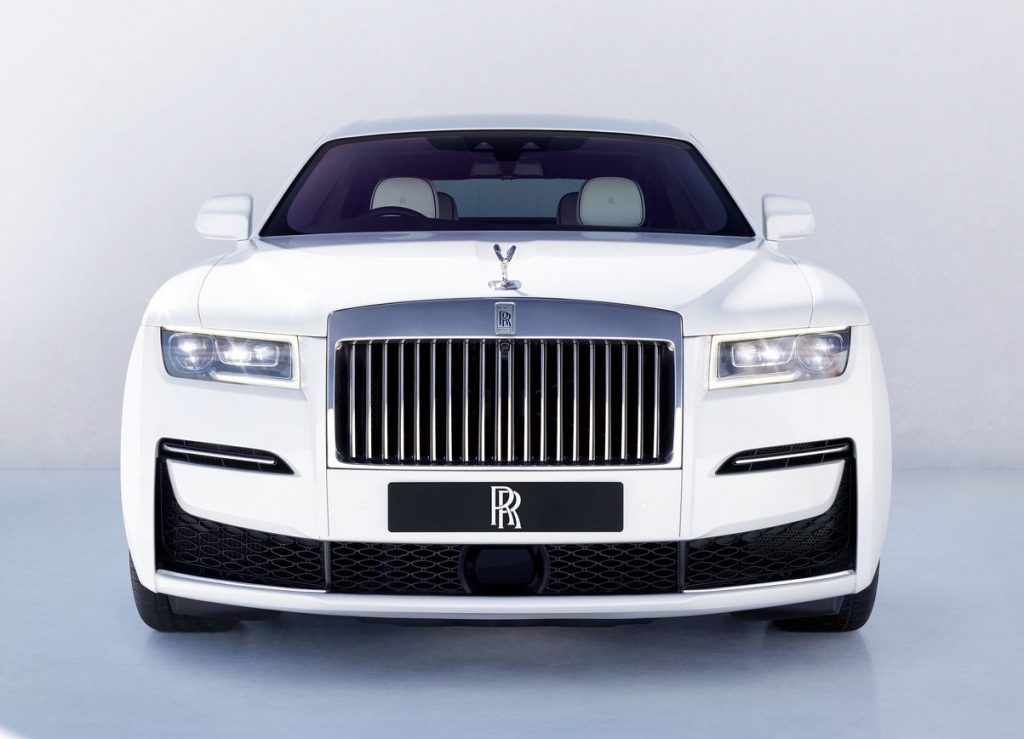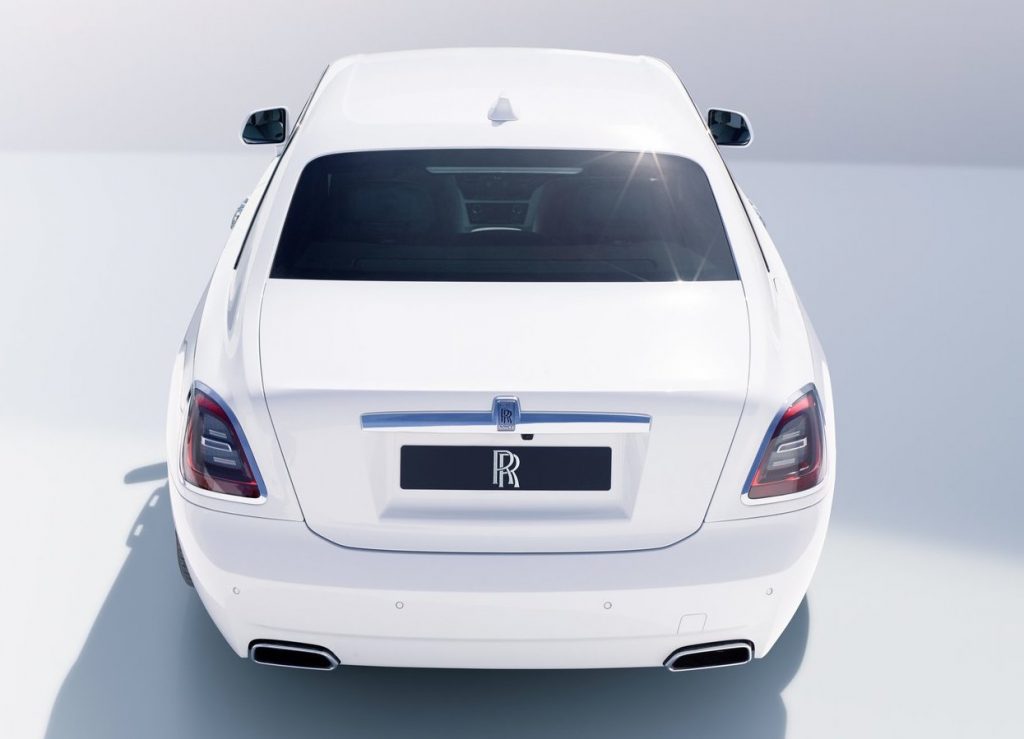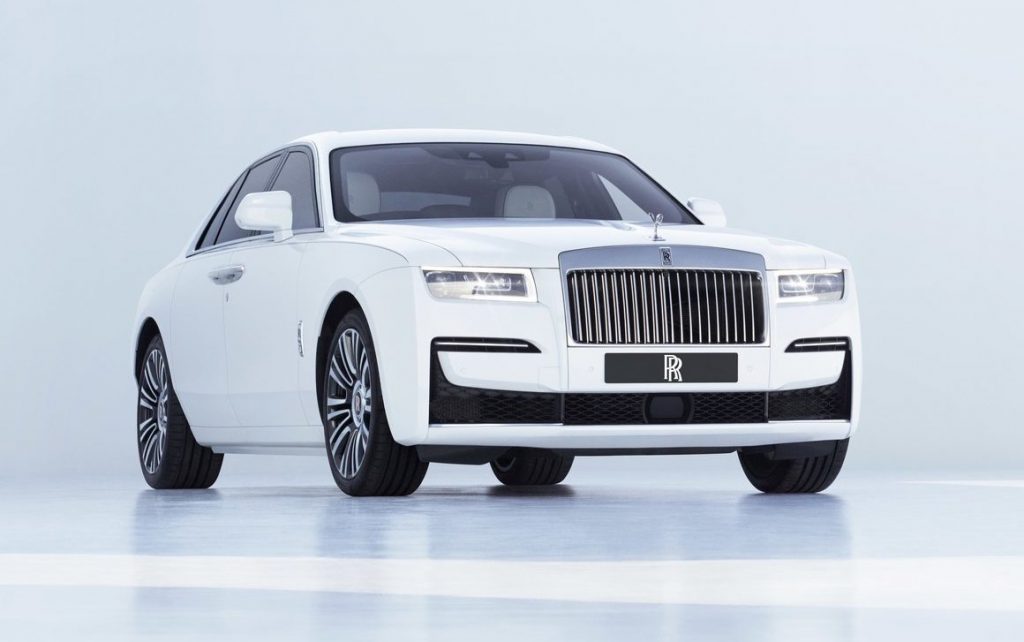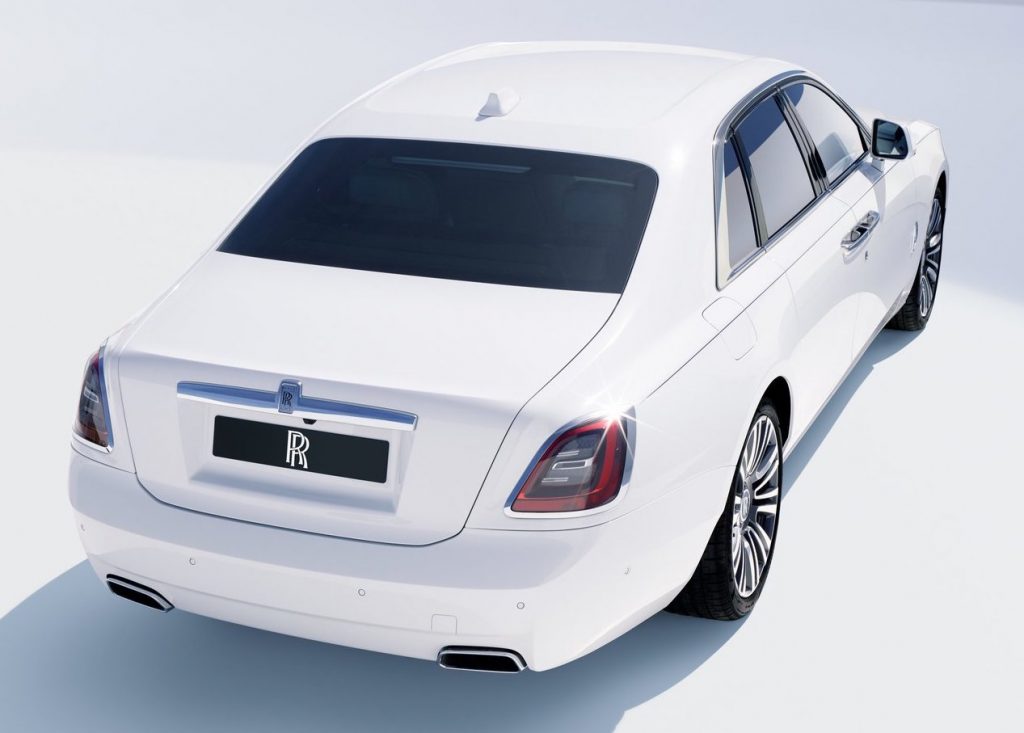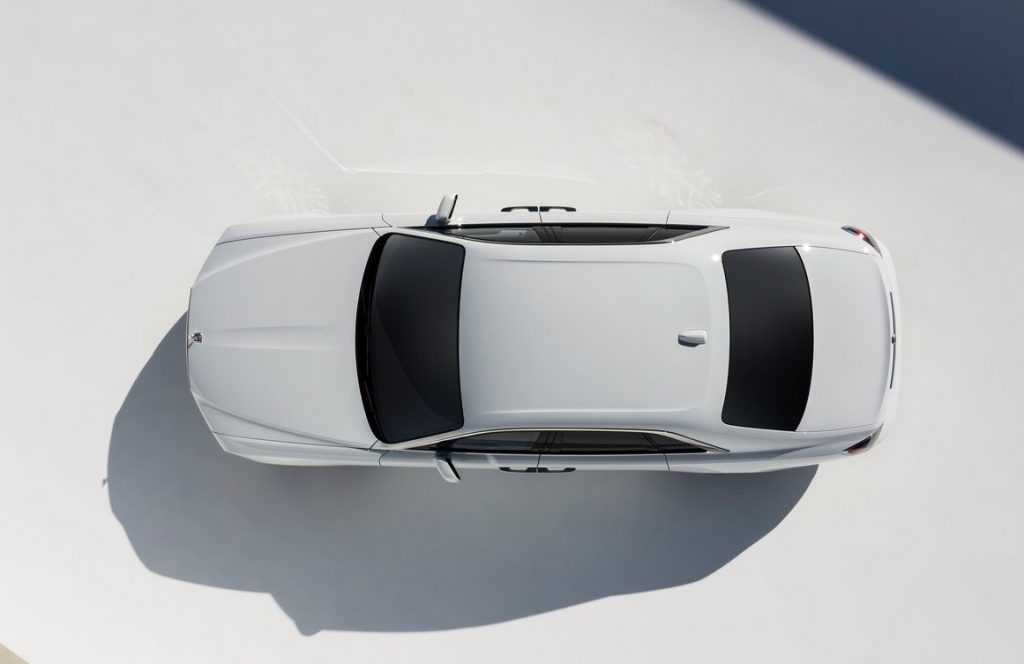 This all-new Rolls-Royce starts from RM 1.45 million for the standard short wheelbase model, with the longer wheelbase Ghost Extended kicking off at RM 1.65 million. Naturally, these prices mentioned here are exclusive of any taxes or duties, as well as any options that the affluent buyer may wish to commission on his or her new Roller. 
What is standard though on these most affordable of Rolls-Royces is a four-year unlimited-mileage warranty. There is nevertheless the option for an additional two-, three- or five-year ownership packages for those who wish to keep their Rollers for a longer period of time.