Automotive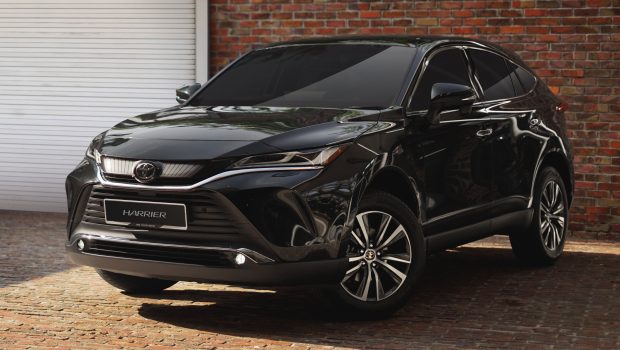 Published on April 8th, 2021 | by Joshua Chin
0
Fourth Generation Toyota Harrier Officially Lands In Malaysia
The latest Harrier is now available at any official UMW Toyota dealership priced at RM 250k. 
UMW Toyota has recently announced the local launch of the fourth-generation Harrier over here in Malaysia. Following on from its global debut last year, this premium Japanese SUV is officially available here in only a sole 2.0 Luxury variant that is priced at RM 249,706.50 (inclusive of SST exemption).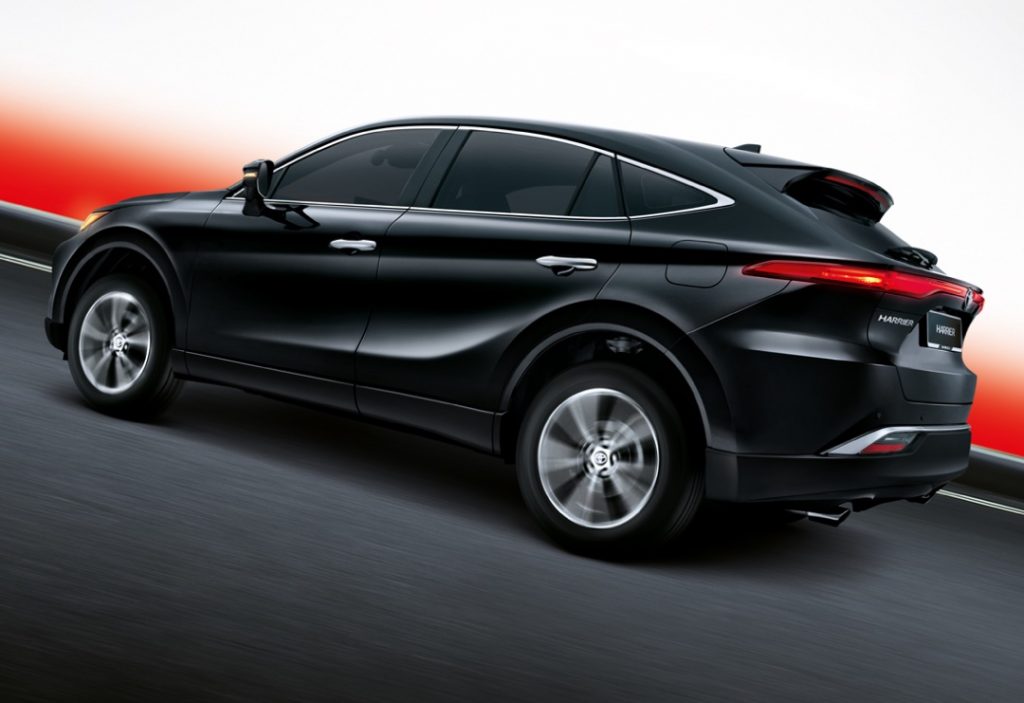 As the variant name suggests, UMW Toyota has decided against bringing in the larger 2.5 litre hybrid powertrain over here with the Harrier. Electing to only offer a 2.0 litre Dynamic Force naturally-aspirated four-cylinder engine instead, which sends only only 173 PS at and 203 Nm of torque to the front wheels via a CVT as opposed to 231 PS and 350 Nm of the turbocharged mill as found in the outgoing iteration.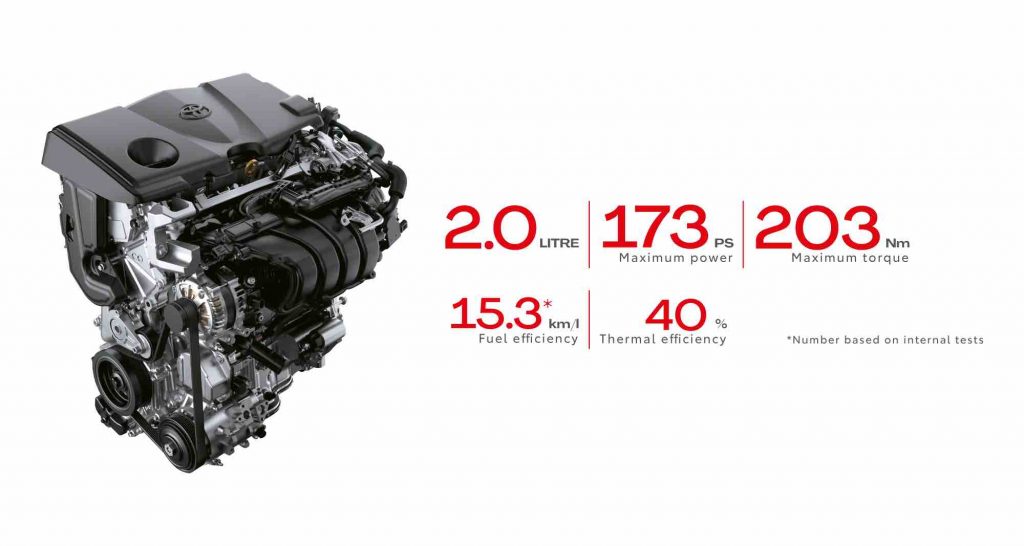 While the new Harrier may not be actually as sporty and spritely as its predecessor however, it certainly doesn't look it from the styling at least. Longer, wider and lower than the current car, this new sleeker-looking Toyota SUV is further enhanced by the slit-like bi-LED headlights up front, 18-inch alloy wheels down the side as well as a full-width LED light bar and twin exhaust pipes round the back.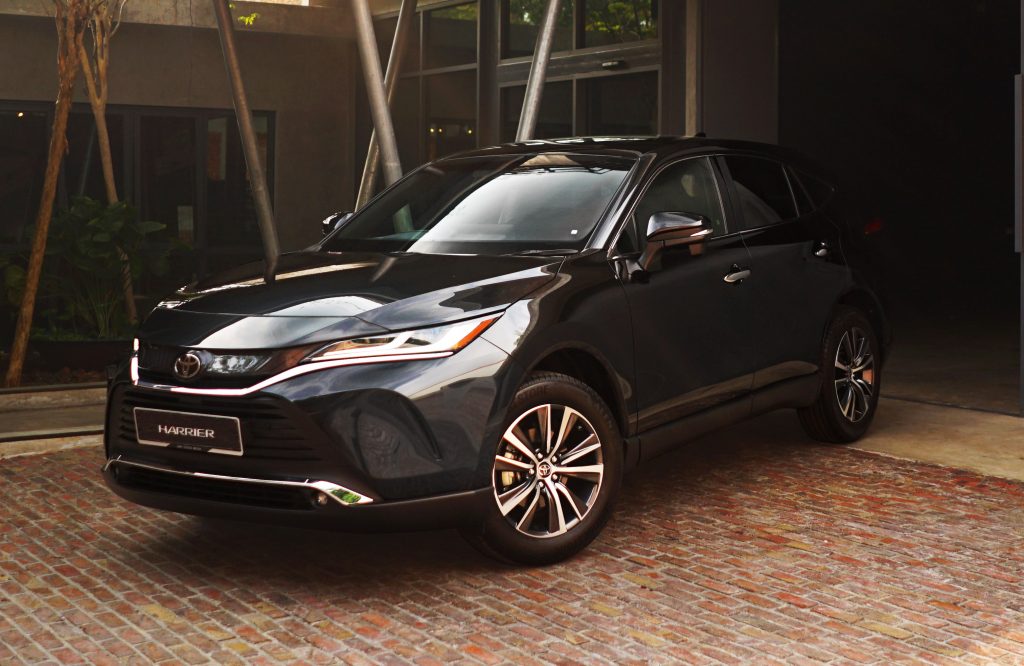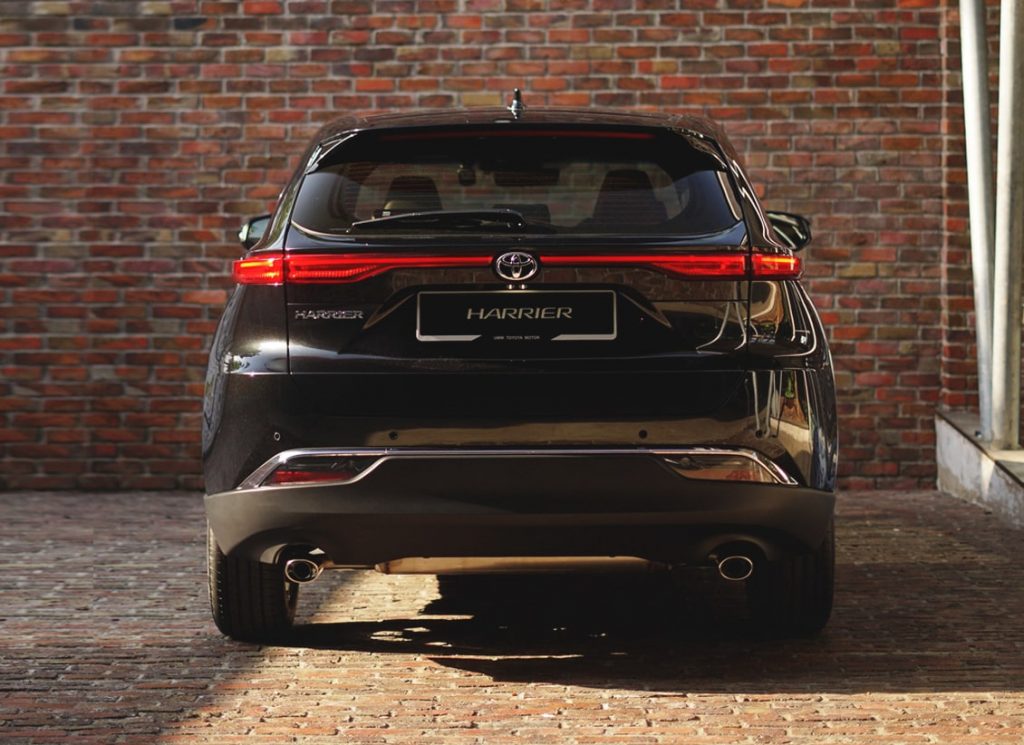 This new Harrier claims to be a step up in the areas of driving performance and refinement too over the outgoing model. The former is mainly attributed to the more rigid body structure and lower centre of gravity afforded by its new TNGA-K platform that supposedly now gives the new Toyota 'the prowess of a sedan and the versatility of an SUV', with the latter meanwhile coming courtesy of the use of highly-efficient sound-absorbing windows which aim to provide 'an amazingly quiet cabin space expected of a luxury vehicle'. 

Speaking of the cabin of the new Harrier, featured within its leather-lined interior is an 8-inch central infotainment touchscreen with Android Auto and Apple CarPlay integration, a heads-up display, automatic climate control with nanoeTMX technology, a wireless charging pad and a brace of USB charging ports in front and out back. Other novel premium tech toys within the Harrier worth highlighting are the powered tailgate with kick sensor, the digital display rear view mirror and the panoramic sunroof with electro-chromatic glass that can be dimmed and darkened at a touch of a button.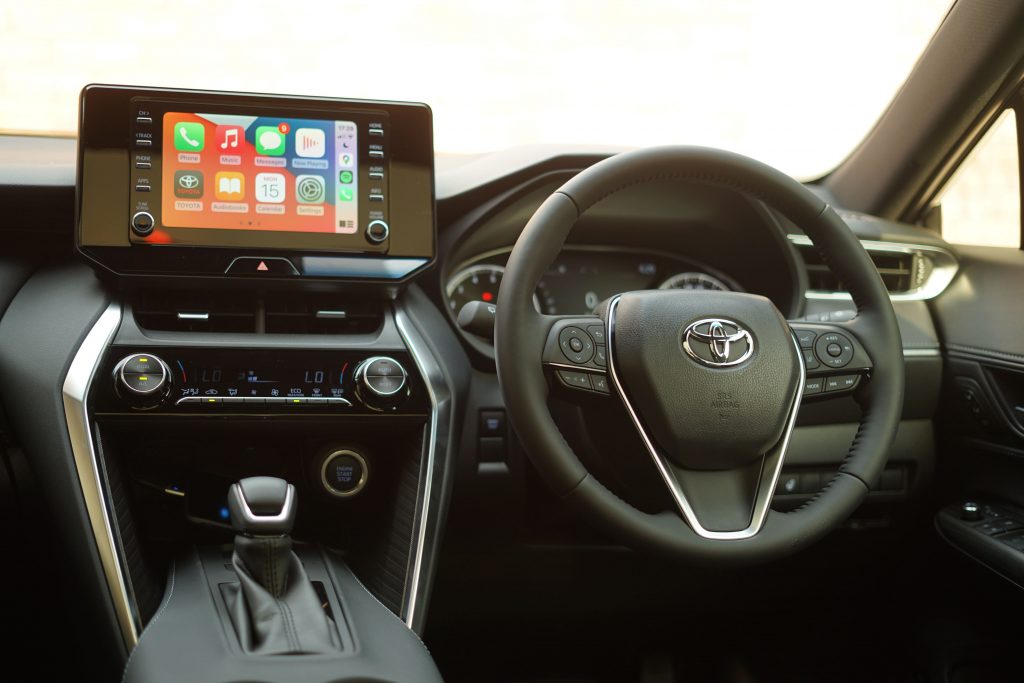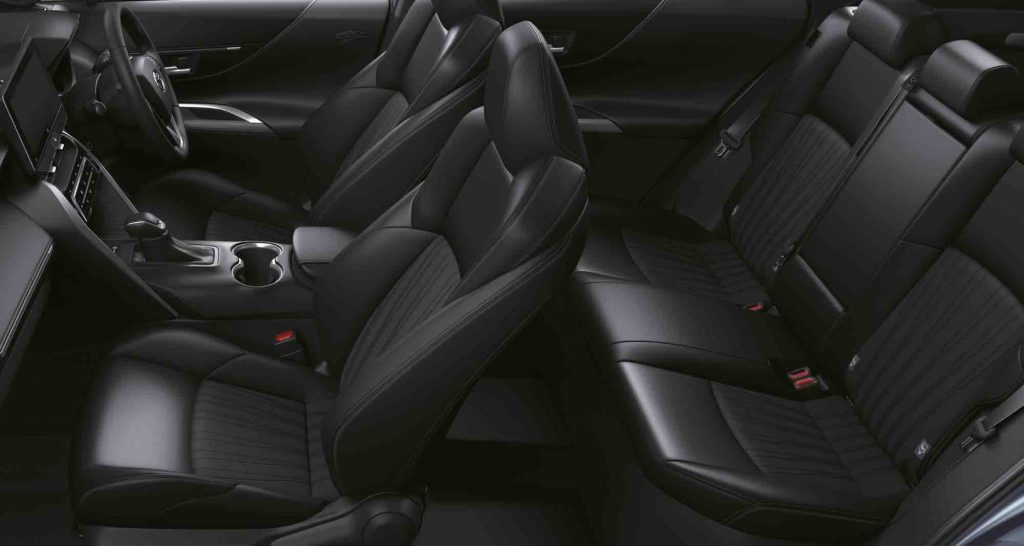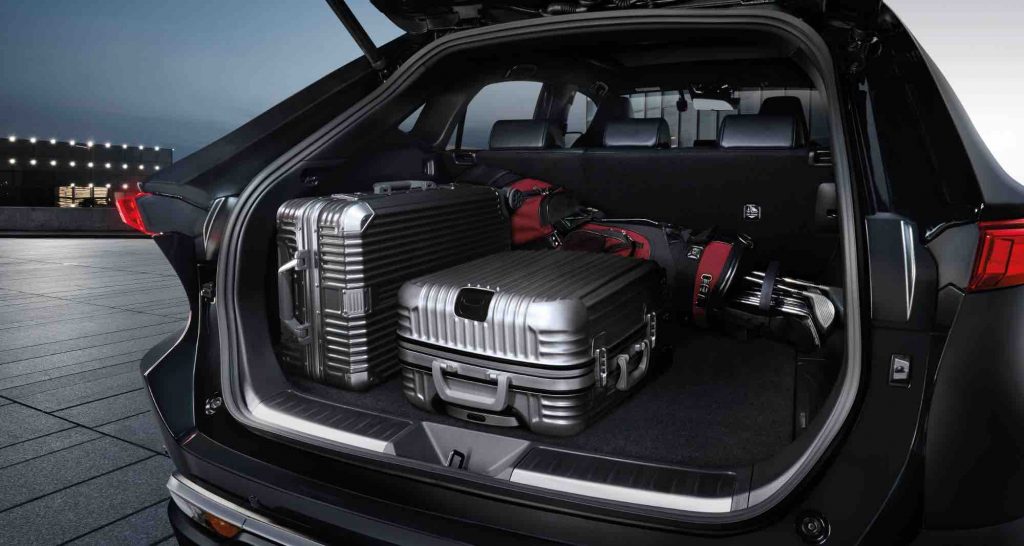 Additionally, Toyota has also included its full suite of active safety kit within the Harrier, which includes autonomous emergency braking, adaptive cruise control with stop and go, lane centring assist, lane keeping assist, blind spot monitoring with rear cross traffic alert and adaptive high beam. Seven airbags, the Toyota Vehicle Telematics System (VTS) as well as front and rear dash cams have also been included as standard within this SUV.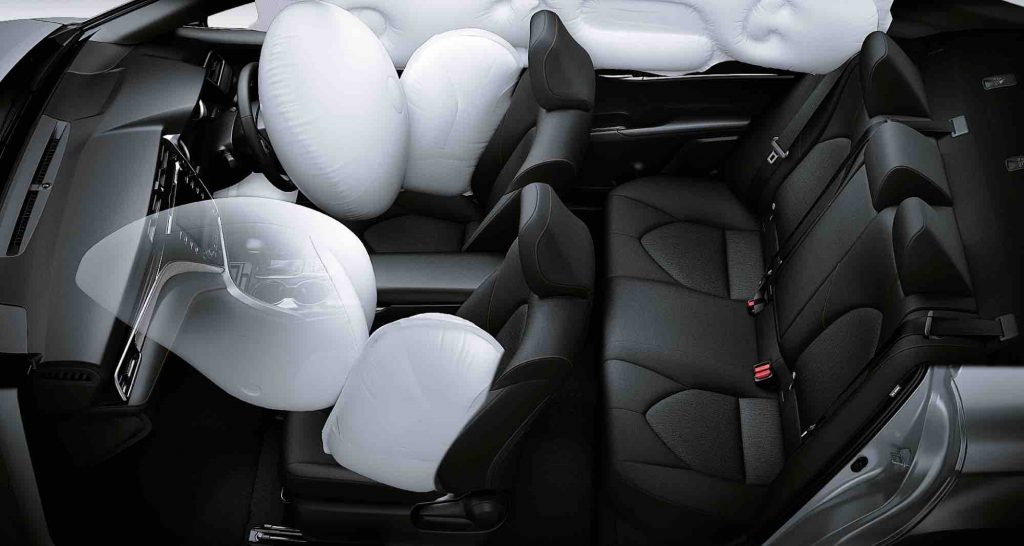 Fully-imported from Toyota's Takaoka factory in Japan, Malaysia is currently one of the two countries in the world where the Harrier is sold officially with a full (5-year unlimited milage) warranty and after sales support. Available with a choice of 5 colours: Steel Blonde Metallic; Slate Grey Metallic; Precious Black; Dark Blue Metallic; and the signature White Pearl Crystal Shine, this premium Japanese SUV is currently on sale in all UMW Toyota dealerships nationwide.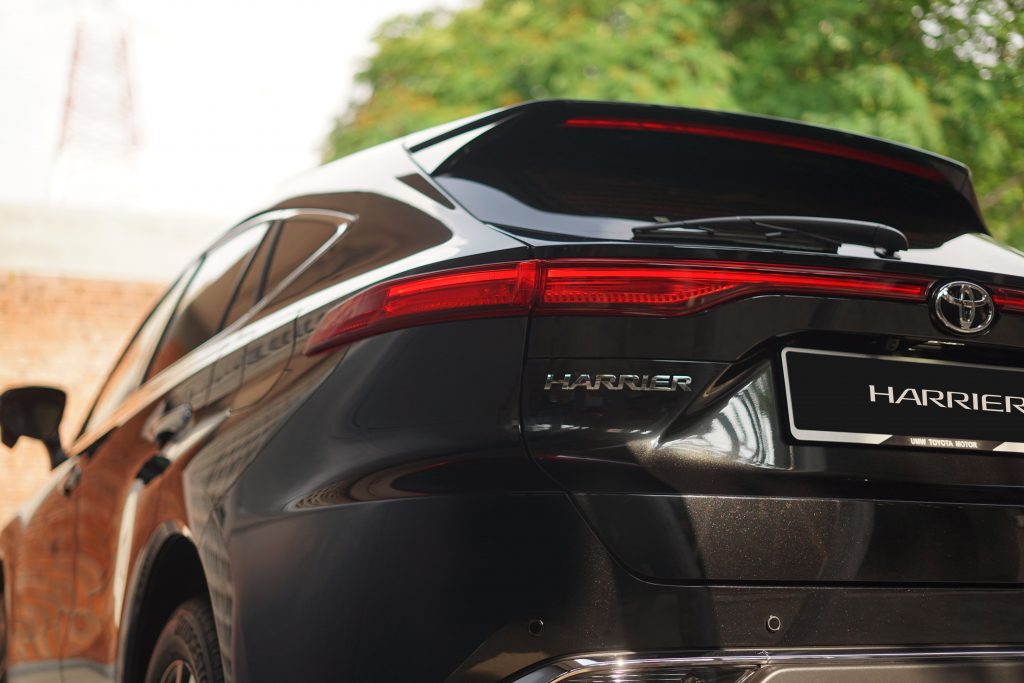 PRESS RELEASE: Reaffirming its position as one of the all-time popular, reputable and highly-sought after vehicles in Malaysia, the fourth generation all-new Toyota Harrier is launched today, establishing a new benchmark in the mid-sized urban SUV segment by redefining elegance in simplicity! 
"The all-new Harrier is emotive, expressive and elegant, and will further cement the strong appeal that the model has continued to enjoy in the Malaysian market." said UMW Toyota Motor President Ravindran K. 
A long and well established position in Malaysia, for Malaysians 
Having captured the essence of a premium urban SUV since it was first introduced in 1997, the Harrier has risen to become a household name in Malaysia, recognized for its discerning styling and sterling reliability. This has made it a clear choice for families to businessmen and dignitaries alike. 
The fourth generation Harrier launched in Japan in June last year sets out to reinterpret the parameters of premium. 
Available from UMW Toyota Motor, Malaysia is only one of two countries where the new Harrier is sold officially with full warranty and after sales support. The Harrier comes with a full factory five-year unlimited mileage warranty for absolute peace of mind with comprehensive after-sales support at all authorized Toyota service centres nationwide with ready availability of genuine parts.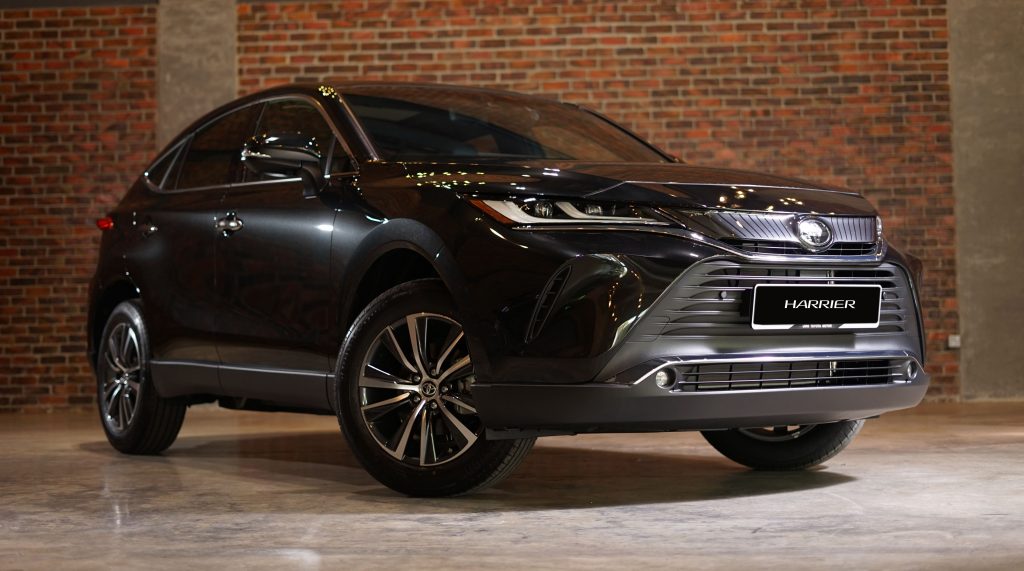 A benchmark for premium SUVs that excites and caters for all walks of life, inside out! 
Fans will be pleased with its more chiselled front end, side profiles that are an equivalent of being athletically-well toned, and a sloping rear end that presents an all-new Harrier that sports a fluent and discerning coupe styling. 
Larger than its predecessor, and with a lower and more pronounced stance, the all-new Harrier fashions an even more dynamic and expressive exterior silhouette as Toyota designers envisions the concept of Dignified Elegance. 
The concept of Dignified Elegance extends throughout the interior not only in terms of styling but with the use of high quality materials and finish, to define both individuality and the Harrier's status of a premium crossover SUV. 
"The Harrier has traditionally been a trend setter, taking a unique approach in terms of styling and overall packaging that has successfully set it apart from other competitors. The new model not only retains this bold position but is confident of being able to define new merits befitting of the modern day premium urban SUV," said UMW Toyota Motor Deputy Chairman, Akio Takeyama. 
One area that Toyota engineers paid special attention to for example, Takeyama pointed out, was to further reduce Noise, Vibration and Harshness (NVH) to new levels, including the use of highly-efficient sound-absorbing windows, resulting in an amazingly quiet cabin space expected of a luxury vehicle and allowing every journey to be a premium experience. 
"The ultimate goal has always been to produce a vehicle that is timeless, which is why the first generation models remain very much relevant and still sought-after even by today's modern day expectations. Evolution in the Harrier pushes boundaries, is constantly designed and engineered to be a class leader, and to present advancements in how premium is interpreted," explained Takeyama. 
"A vehicle that is worthy of respect from all parameters – that is what is meant by Dignified Elegance in the all-new Harrier," he added.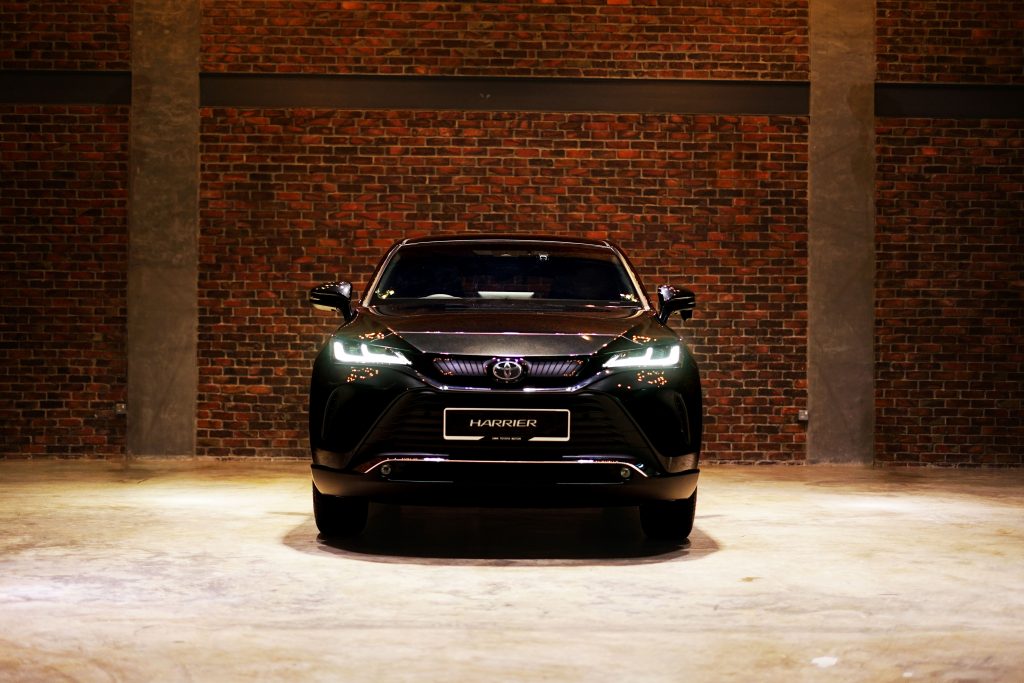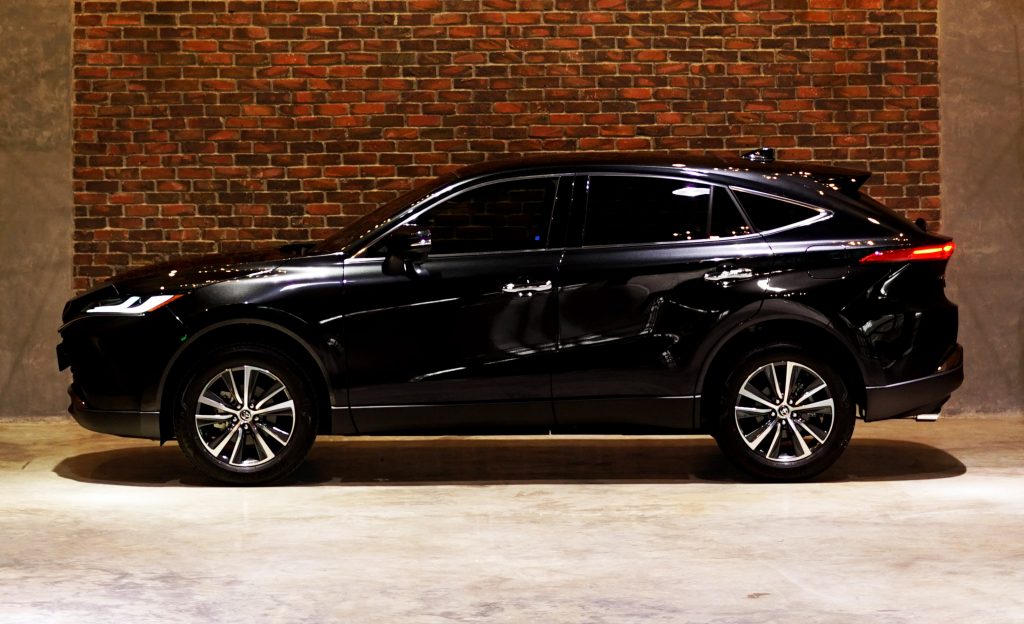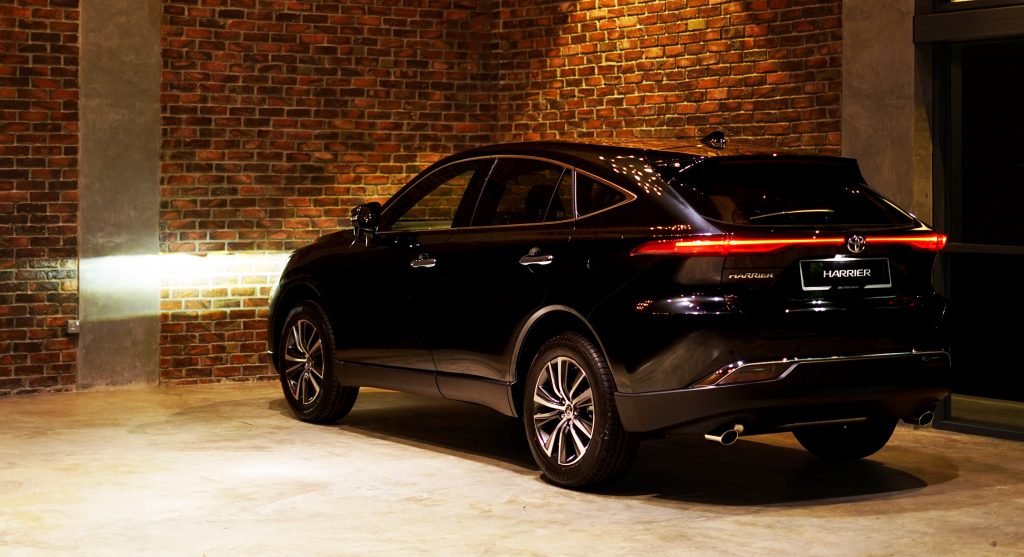 Stunning looks, safety & security assured, packed with features, driven to excite 
The all-new Harrier is powered by Toyota's latest Dynamic Force (M20A-FKS) 2-litre 4-clinder DOHC engine with Dual VVT-i (Variable Valve Timing with intelligence) that operates electronically for quicker response. It is the most advanced version of the system developed by Toyota engineers since it was introduced 30 years ago. 
A Direct Shift Continuously Variable Transmission (CVT) with Sequential Shiftmatic, allows the seamless shifting of gears, providing three unique driving experiences – ECO, Normal and Sport for more spirited driving.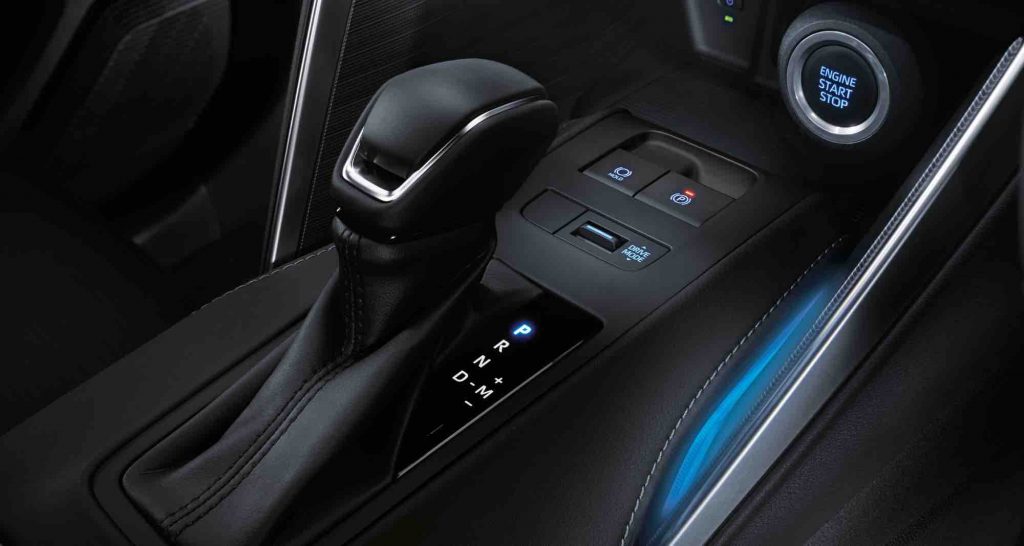 Optimized front and rear suspension geometry meanwhile, complements the Harrier's rigid structure making it very well-balanced, reassuring, predictable, yet still capable of demonstrating grace. 
Built on the Toyota New Global Architecture (TNGA) GA-K platform, the Harrier is engineered with a highly rigid body structure with a lower center of gravity in pursuit of ride comfort, agility and greater vehicle driving performance. The all-new Harrier has a width and wheelbase that is up by 20 mm and 30 mm respectively, while the height has been reduced by 30 mm. The vehicle is perched on 18 inch alloys giving it the prowess of a sedan and the versatility of an SUV. 
Features have been stepped up in the all-new Harrier which not only boasts an extensive suite of safety and security equipment via Toyota Safety Sense (TSS) technologies, but new levels of intuitiveness, convenience and comfort by way of successfully fusing technology with styling. 
The Harrier's more pronounced front end is defined by new Bi-LED headlamps with long slits that give it a sharp yet wide impression. Its L-shaped Daytime Running Lights provide a strong and distinctive visual signature apart from enhancing daytime visibility. The rear, has a clean and intuitive design, defined only by a thin strip of LED tail lamps, twin exhaust pipes with oval baffle designs for a sportier appearance. 
The Harrier's signature Fixed Panoramic Sunroof is equipped with electro-chromatic glass, that can be dimmed or darkened at the touch of a button. The Harrier also introduces a Digital Display Rear View Mirror, displaying live images from a wide-angled high-definition camera giving the driver greater night-driving clarity and eliminating glare from oncoming headlights. 
Premium is further defined by all-round leather seats, a 12-way power adjustment for the driver's seat; a steering column that automatically rises out of the way when getting in and out of the vehicle; a vehicle Head-Up Display (HUD); wireless charging pad; Automatic Dual-Zone Air Conditioning system with nanoeTMX technology; front and rear USB ports for convenience; a Kick Sensor Power Back Door; and advanced infotainment in the form of an Apple CarPlay and Android Auto Ready 8-inch capacitive touch screen.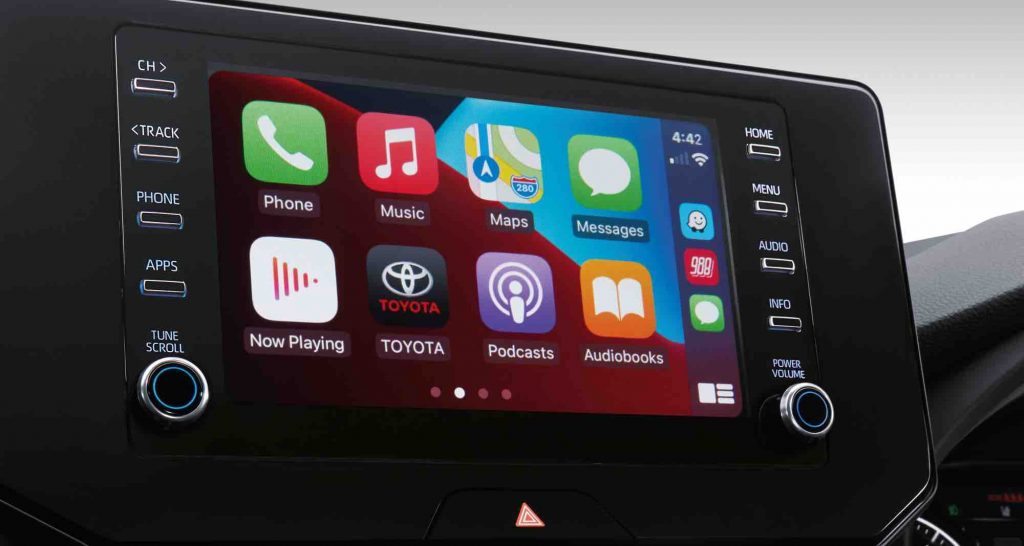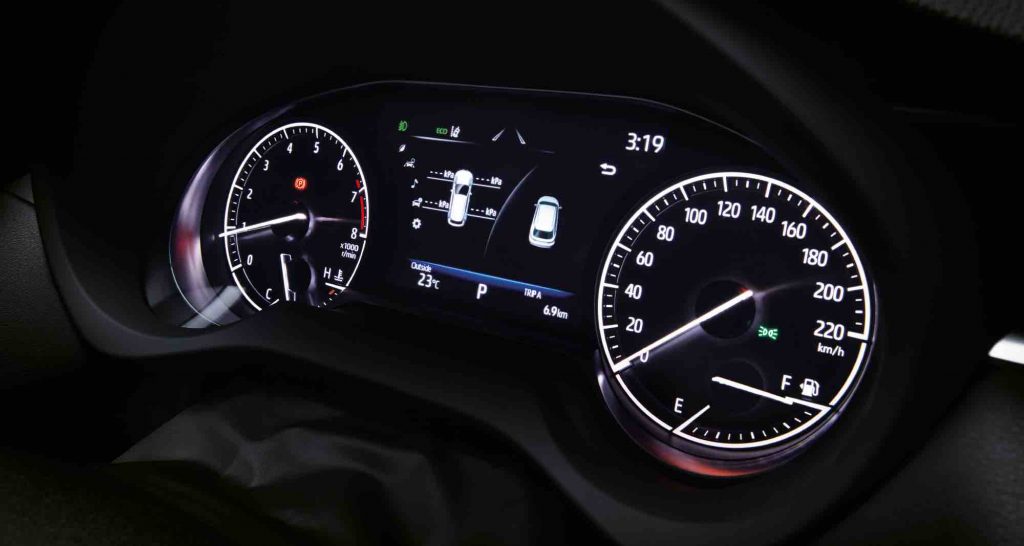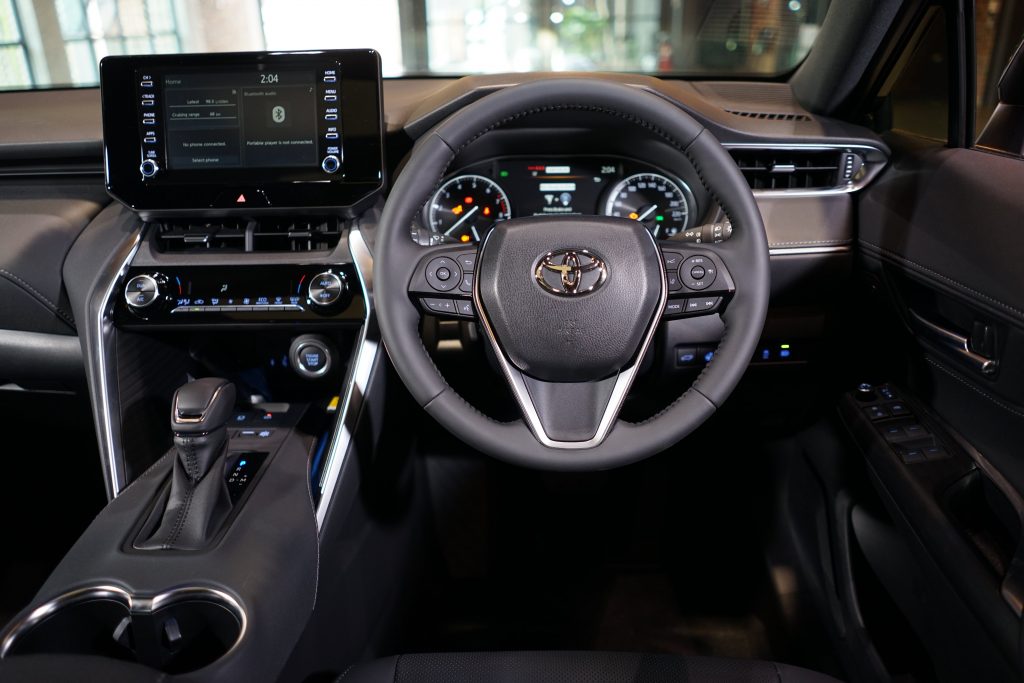 Own one today! 
Fully imported from Toyota's Takaoka factory in Japan, the 2.0 Luxury Grade Harrier offers customers a choice of five elegant colours: Steel Blonde Metallic; Slate Grey Metallic; Precious Black; Dark Blue Metallic; and the signature White Pearl Crystal Shine. 
The Harrier is priced at RM249,706.50, excluding road tax and insurance. 
Customers are invited to view the all-new Harrier at the nearest authorized Toyota showroom. UMWT is also offering a Toyota FlexiPlan, where customers can enjoy Interest-Saving financing packages exclusively from Toyota Capital Services for the new Harrier and all Toyota Models. To located the nearest showroom and for more information on the al-new Harrier, visit www.toyota.com.my or call the Toyota Freephone at 1800-8-TOYOTA (869682).