Automotive
News
Bentley Flying Spur Hybrid Arrives Priced From RM945,000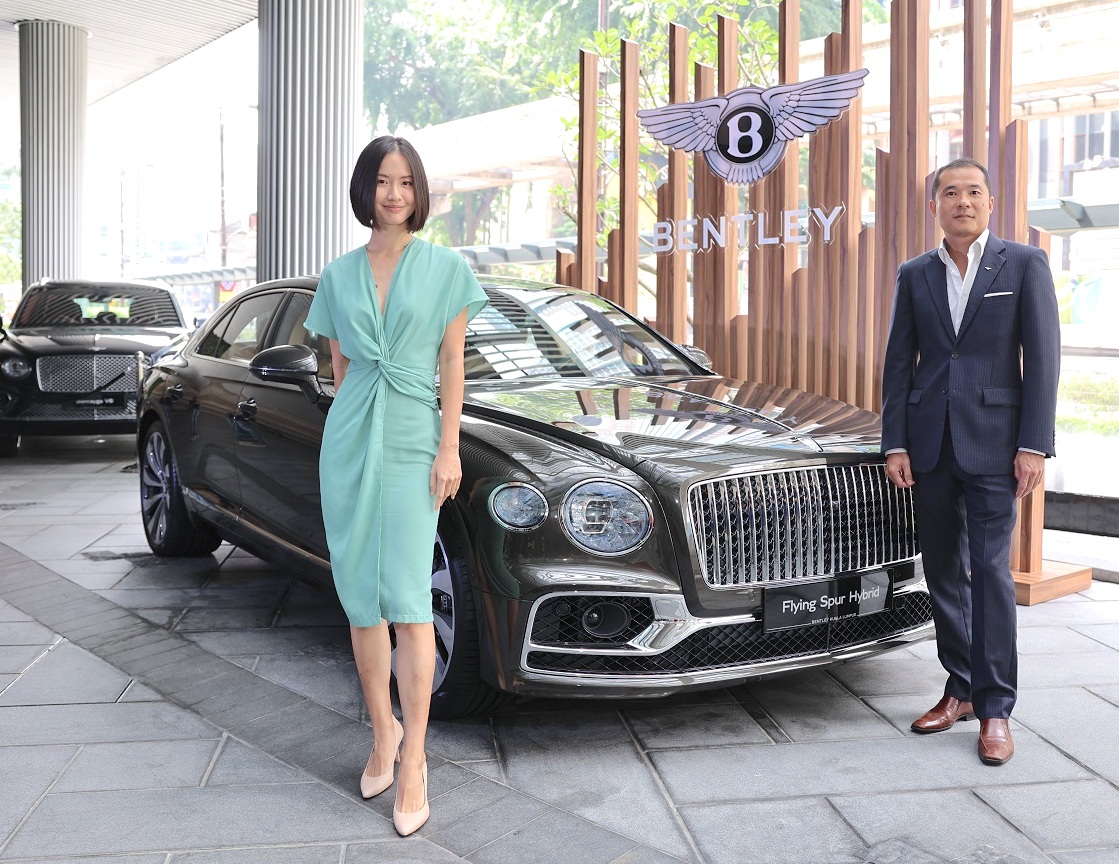 This all-new Flying Spur Hybrid is the third generation of Bentley's high performance, luxury sedan.
This hybrid power was first shown to the world in July 2021 and in a few years, Bentley will be fully electric like its parent company, Volkswagen.
As always, it is hand-built in Britain and was specifically created to satisfy both driver and passenger alike to be as desirable to drive as it is to savor in the rear.
We are quite sure some of you over the years have looked at the used values of a 12-15-year-old Bentley and seen how cheap they are (RM45,000 to RM90,000 only) and said to yourself, 'hey I can afford to buy this super luxury sedan'.
However, its road tax of around RM10k a year and fuel consumption of its V8 or V12 engine is what prevents you from driving home a used Bentley.
Well, all that changes with this latest hybrid Bentley that uses a 2.9L petrol engine which means in 12 to 15 years' time we will be able to buy a used unit.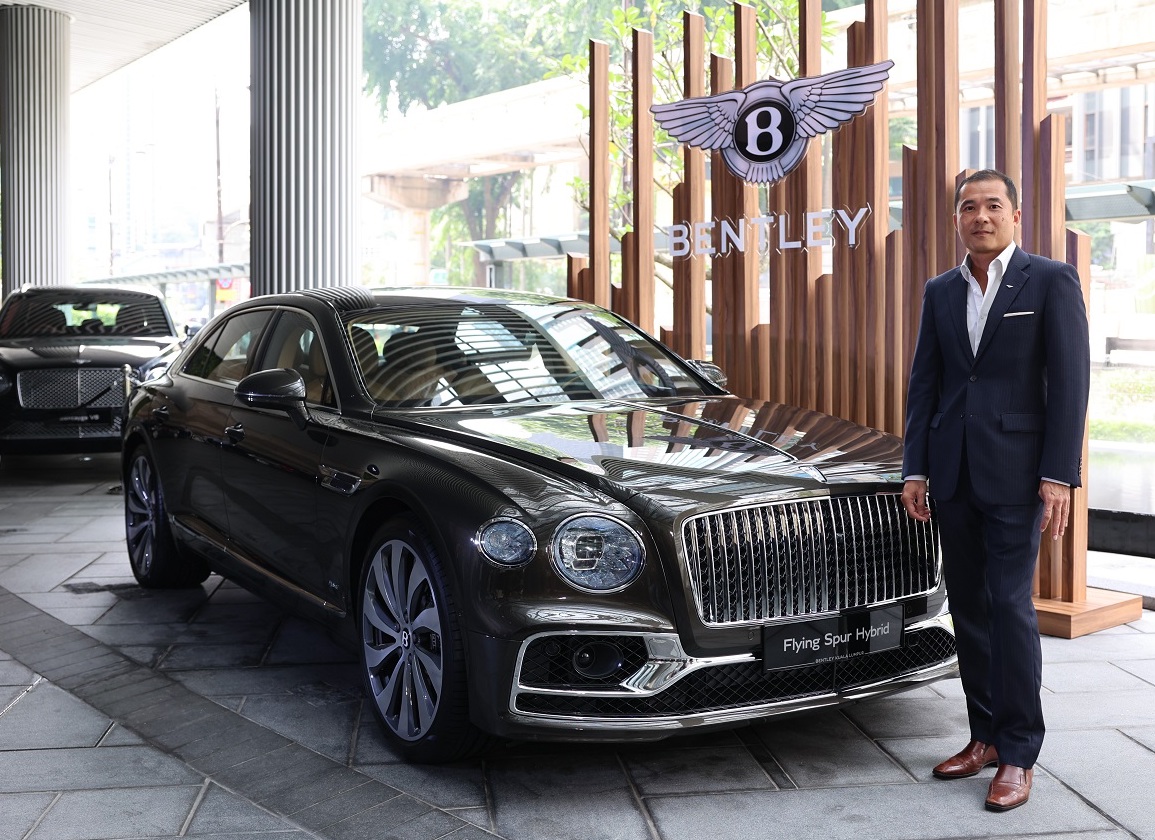 This new powertrain delivers a combined output of 544 PS and 750 Nm of torque provided by a 2.9-litre, twin turbocharged V6 petrol engine and advanced electric motor
The Flying Spur Hybrid covers 800 km in driving range (when fully fuelled) with an average of just 75g of CO2 emissions per kilometre (WLTP).
Meanwhile, while this new car retains Bentley's unique DNA, the Flying Spur owes only its name to its illustrious predecessors. A quantum leap in performance, comfort and innovation, it was tailored specifically to the modern luxury customer.
The application of advanced technology brought new levels of performance to every element of the car, offering a truly effortless ownership experience.
Customers can also specify their vehicle from the additional extended paint range of over 60 exterior colours, including Mulliner and personal commission. The black-line specification offers a contemporary alternative to exterior bright-ware including a dark version of the optional illuminated electric Flying B.
All Flying Spurs are manufactured at Bentley's home in Crewe.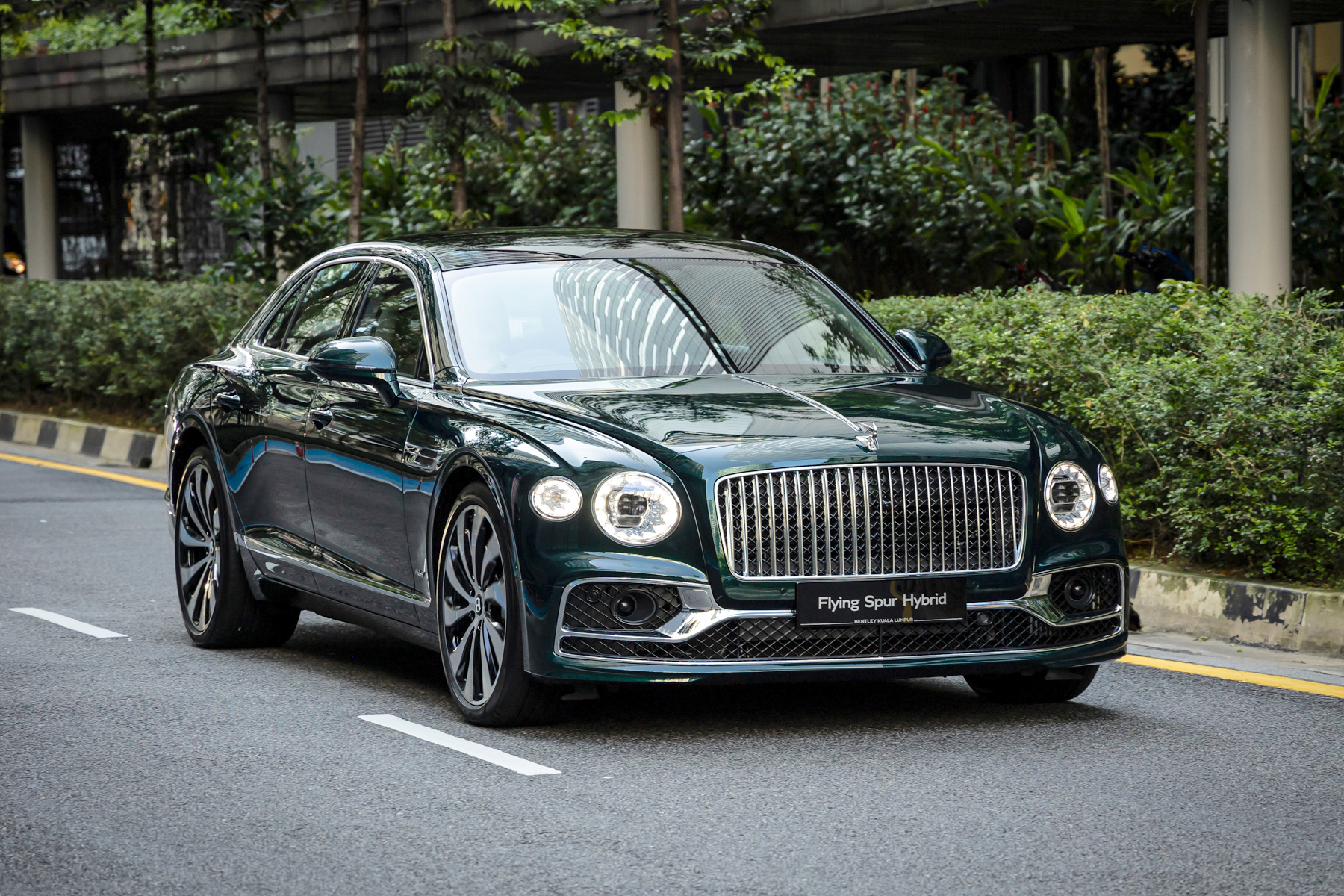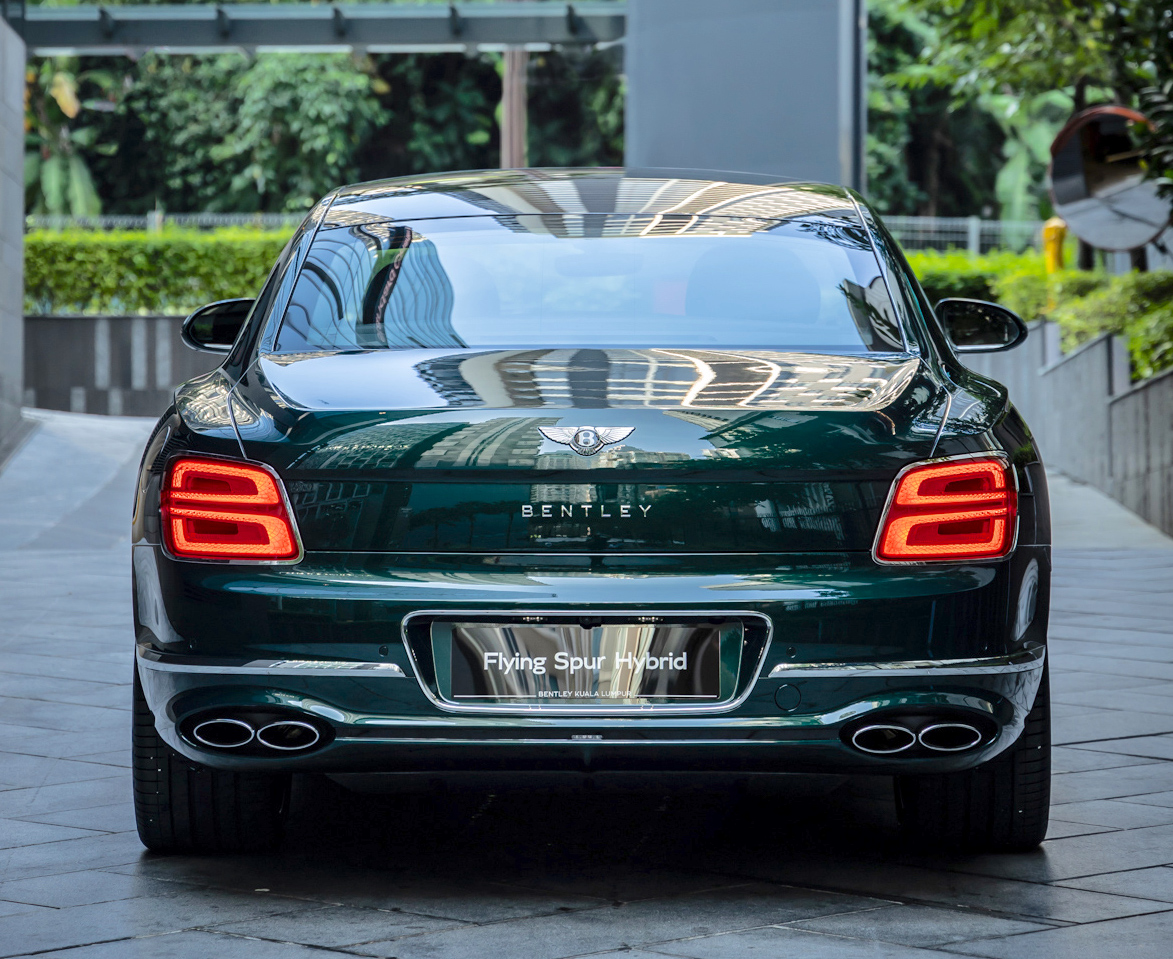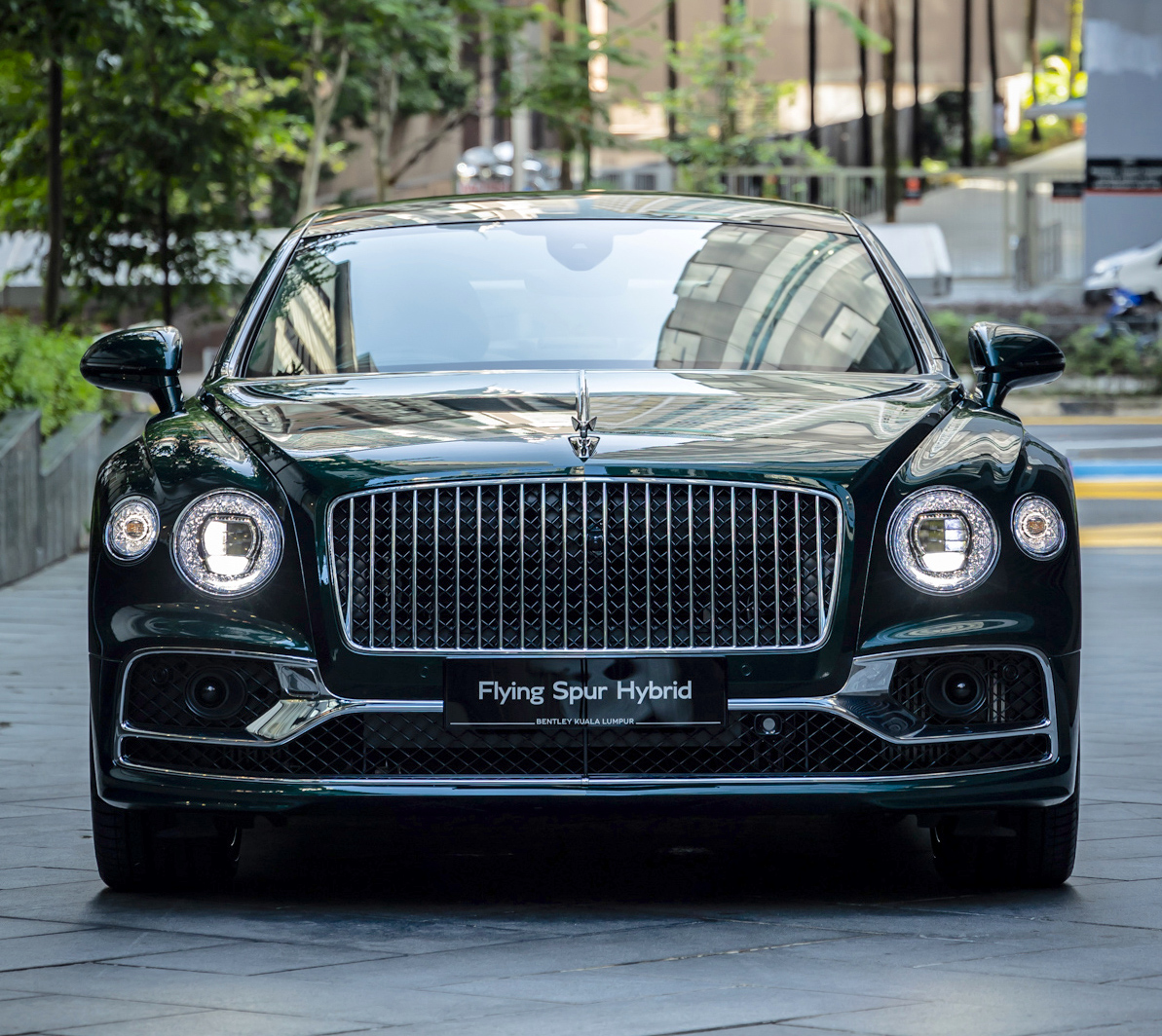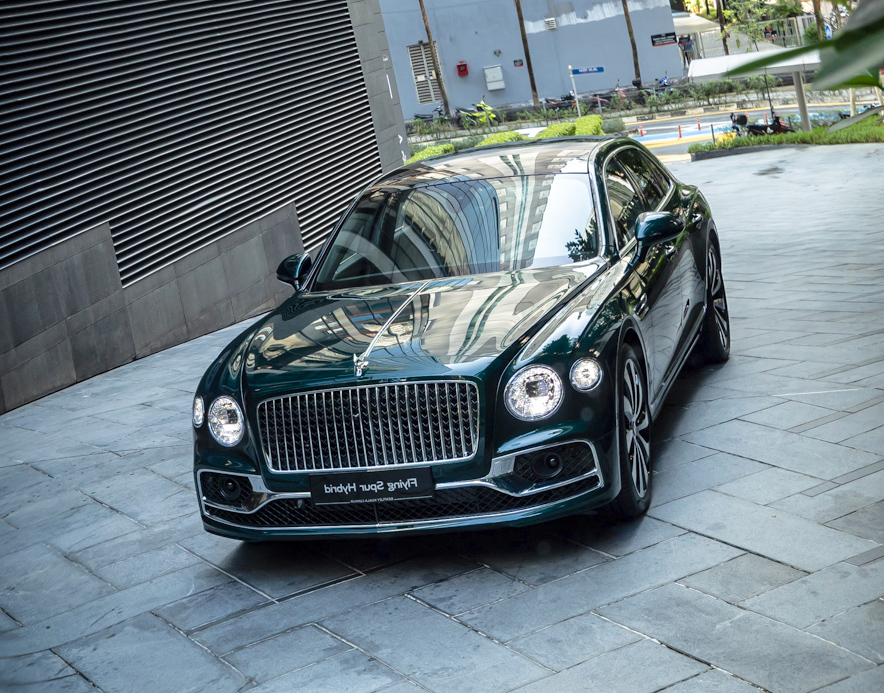 The recommended retail price of the Bentley Flying Spur Hybrid starts from RM945,000 (excluding duties, taxes, and registration) and is also available in the Azure and S variants.
The Flying Spur Hybrid is now available for order. At launch, all available models of the Flying Spur Hybrid have been spoken for.
The combination of a highly efficient engine and advanced E-Motor delivers the same flexibility and practicality associated with the W12 and V8 powertrains on offer today, achieving a responsive, engaging and supremely refined experience.
The new 2.9-litre V6 engine achieves 410 bhp and 550 Nm of torque up to 5,650 rpm, sharing similar design methodology as the 4.0-litre V8.
The twin turbochargers and primary catalytic convertors are positioned with in the V of the engine. Fuel injectors and spark plugs have been centralized within each combustion chamber to ensure optimal spray patterns and combustion paths, and the camshafts are variable by up to 50 degrees.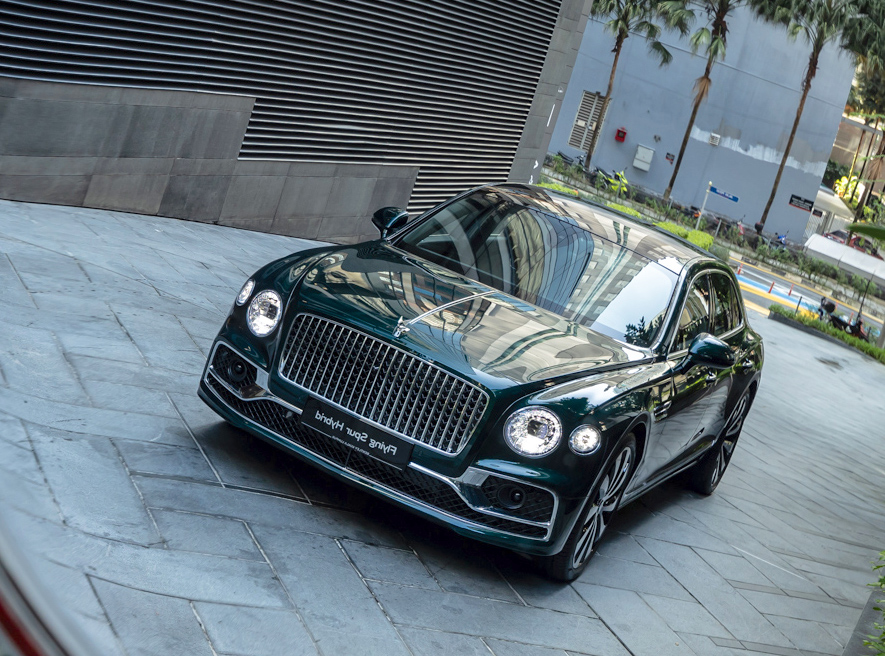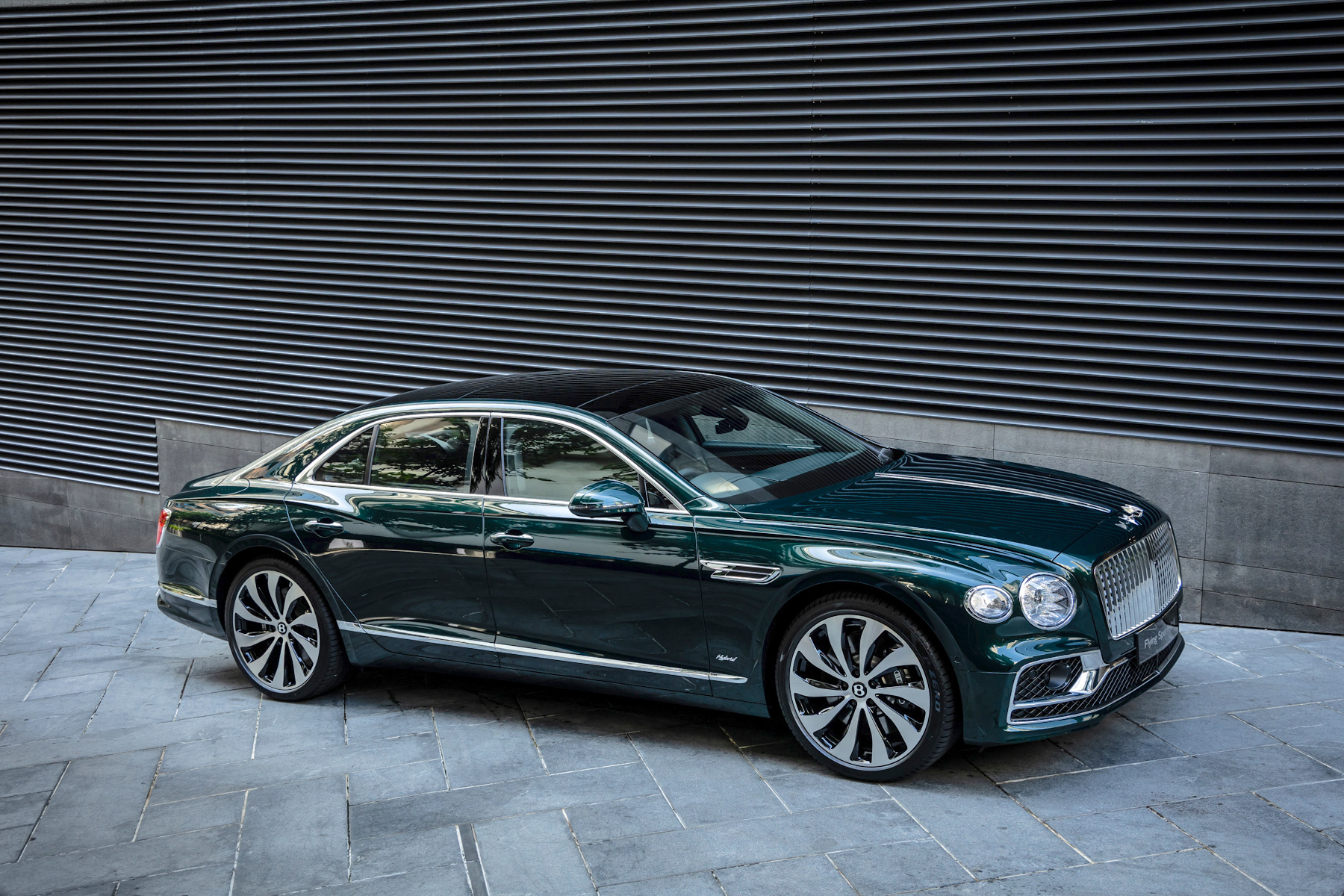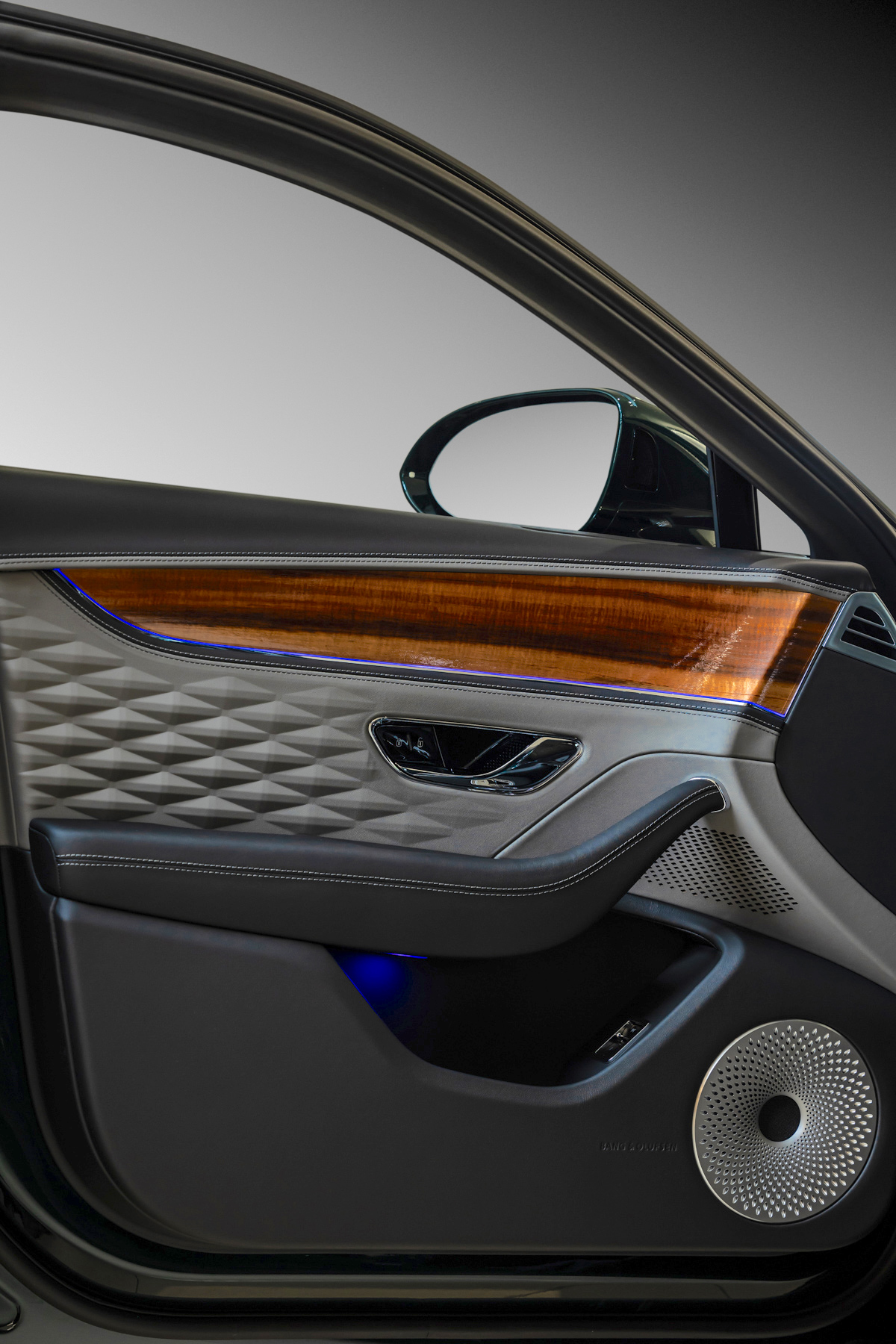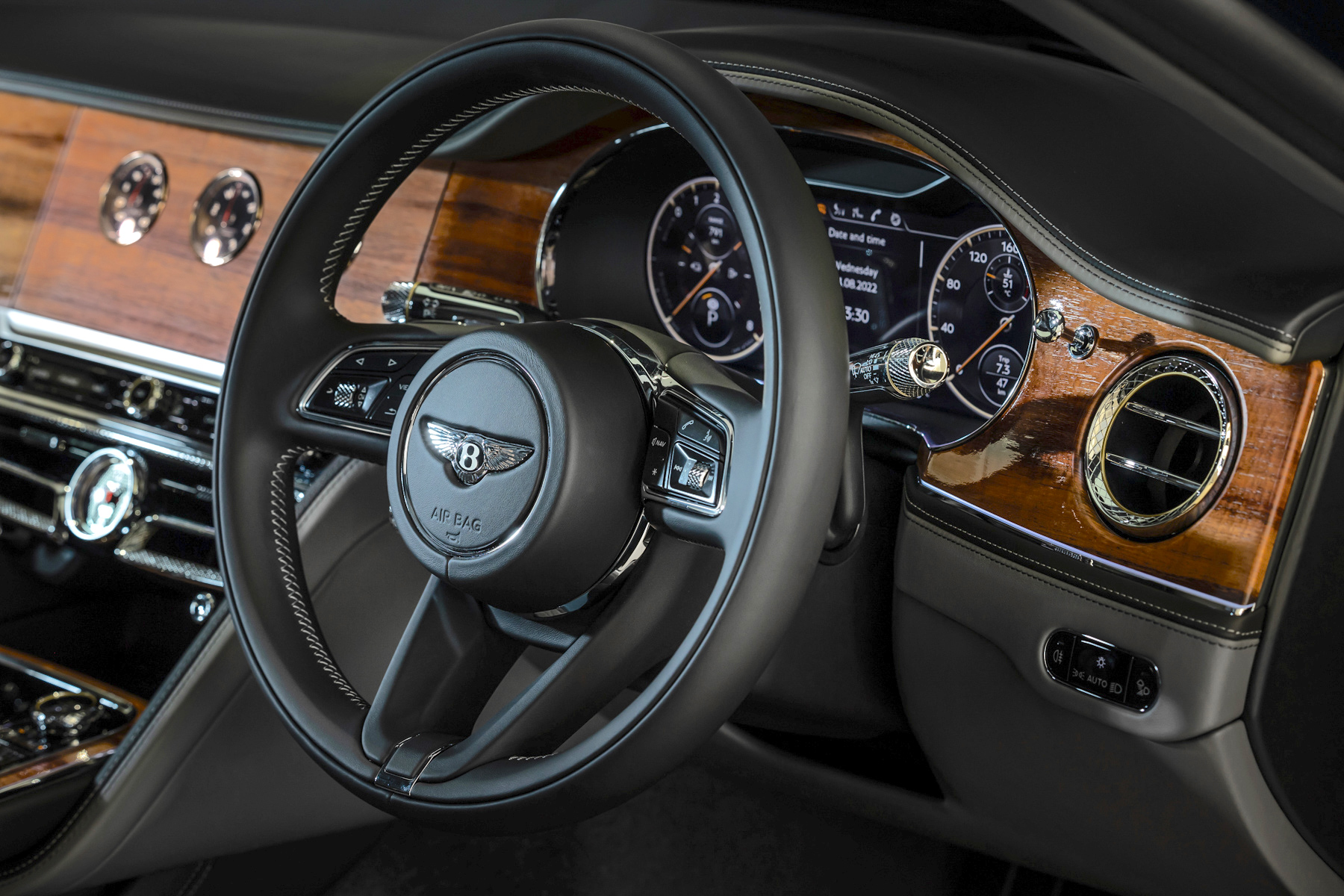 The engine delivers over 150 bhp per litre, even higher than the Flying Spur V8. The advanced electronic motor is located between the transmission and the engine and provides up to 134 bhp and 400 Nm of torque.
The permanent magnet synchronous motor delivers full torque instantly for silent acceleration from standing start. The rapid response of torque minimizes any perceived delay often associated with turbocharger lag.
The E-motor is powered by a 14.1 kWh lithium ion battery and can be charged to 100 percent in as little as two and a half hours. The power electronics convert the energy stored from the high voltage battery to supply the E-Motor or supplement the existing 12v vehicle electrical infrastructure.
The combined powertrain propels the Bentley Flying Spur Hybrid from 0-100km/h in 4.1 seconds (Flying Spur V8 which is priced from RM839k before duties: 4.0 secs) and on to a top speed of 177 mph.
Reduced CO2 values and lower fuel consumption are pending certification and will deliver the most environmentally focused powertrain of the range.