Automotive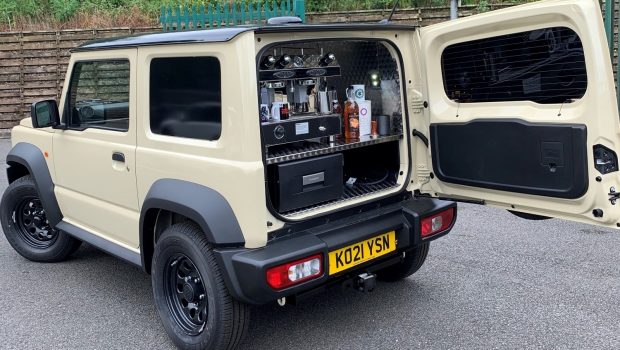 Published on September 4th, 2021 | by Joshua Chin
0
The Suzuki Jimny Beans Is An Off-Road Ready Coffee Bar
Coffee drinkers can now have a great brew anywhere a Jimny can go. 
With a cafe on nearly every street corner these days, those who fancy a good cup of Joe needn't have to go far to find a fix for their caffeine addiction. To add to that too, the prevalence of instant coffee and the various in-car portable coffee machines means that a brew could be had literally at any corner of the world. 
While these aforementioned coffee making methods may be sufficient to produce a good brew on-the-go though, there is though now a way to make great cup o' java anywhere four tyres can reach. That is as Suzuki UK has recently revealed its new Jimny Beans concept, which comes fitted with a barista-spec coffee machine that turns this titchy 4×4 effectively into a mobile coffee bar.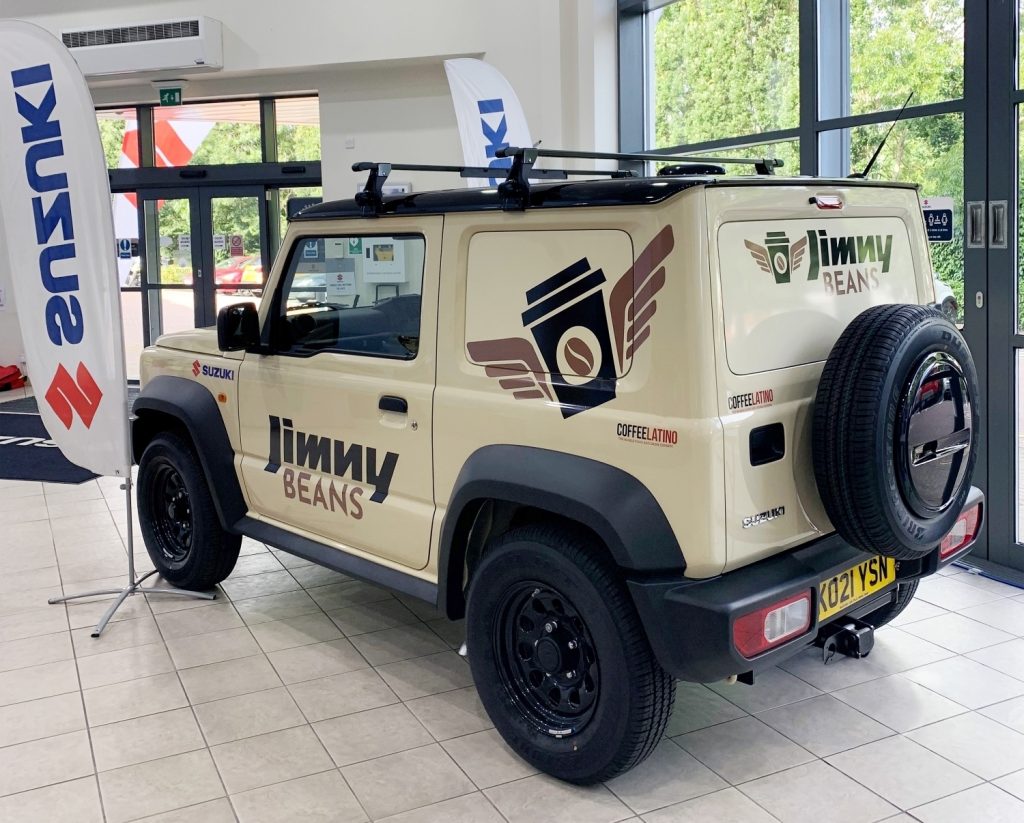 Originally starting life as a Jimny LCV that was finished in a rather latte-esque Chiffon Ivory Pearl metallic with a Bluish Black two-tone roof, its conversion to become an off-road capable coffee machine was carried out by Blaydon-based specialists Coffee Latino, whose main task was to pack a 'high specification' Francino coffee machine in the cargo compartment of this pint-sized off-roader. 
A coffee machine however a mobile cafe does not make, even if it is able to serve two speciality coffees at the same time via its twin milk frothing units, in addition to featuring a central hot water dispenser for tea. To that end therefore, the Jimny Beans also comes with an aluminium-topped work area and milled aluminium effect panel surround for that cool and contemporary coffee shop vibe.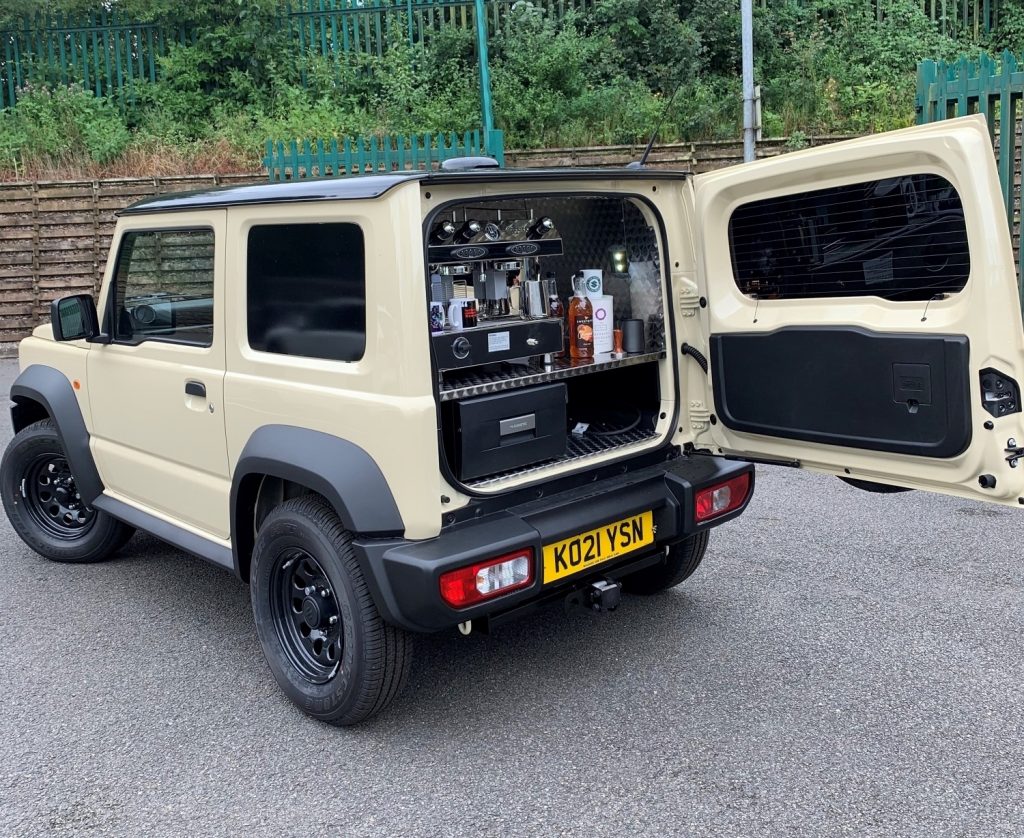 In speaking of cool too, there is a compact 12 V Waeco drawer fridge situated beneath the coffee machine that keeps the milk fresh at a chilly -2ºC. And to keep the coffee flowing meanwhile, the Jimny Beans can either be ran off the mains electricity via a power inverter with a twin-battery backup supply system, or on gas that is supplied from the LPG tank under the rear floor of this Suzuki SUV. 
That additional LPG tank however did necessitate the rerouting of its exhaust system, with this coffee-machine-on-wheels now having a rather cool single side pipe instead of its conventional rear-exit system. Suzuki also notes that the passenger seat on the Jimny Beans has since been jettisoned, in order to make space for a a 57-litre water tank and 3M filtration system.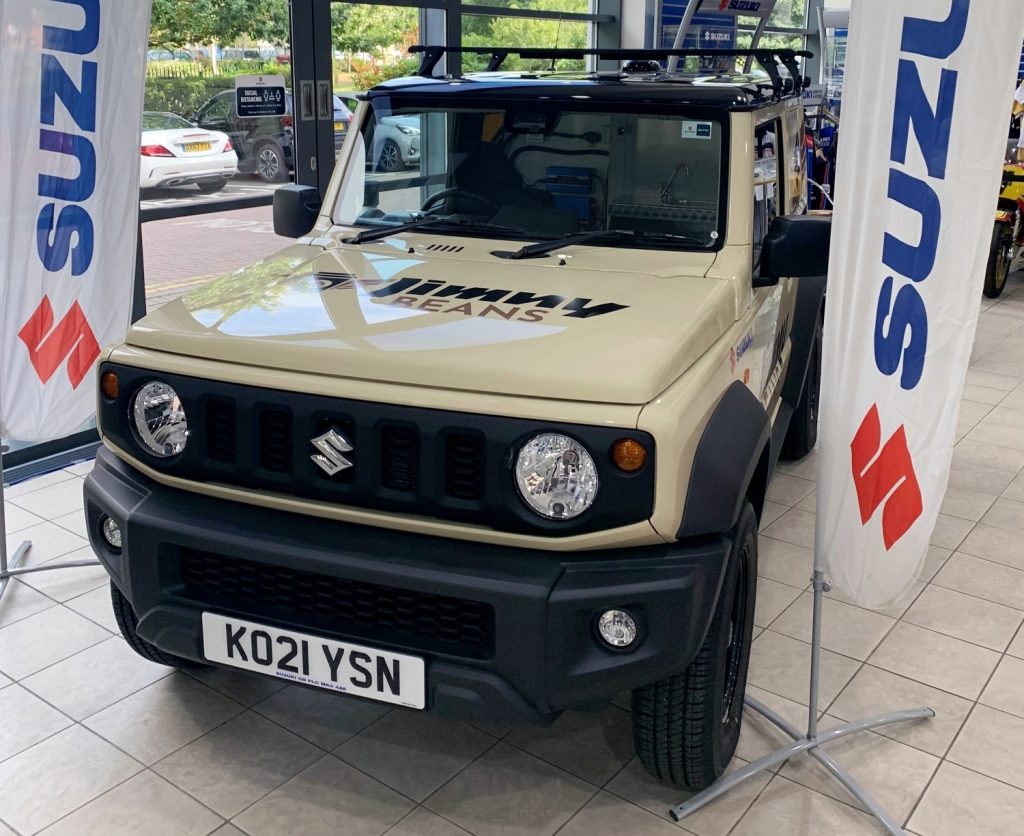 Powered by the stock 1.5-litre naturally-aspirated four-pot up front and retaining all of its associated off-road accessories and capability, Suzuki has unfortunately stated that the Jimny Beans is only to be a promotional vehicle and will not be making its way to production any time soon. Those in the UK though who wish to grab a cup of coffee from this rather cool off-roading coffee machine, it'll be making its public debut at the Southampton International Boat Show from the 10th to 20th of September.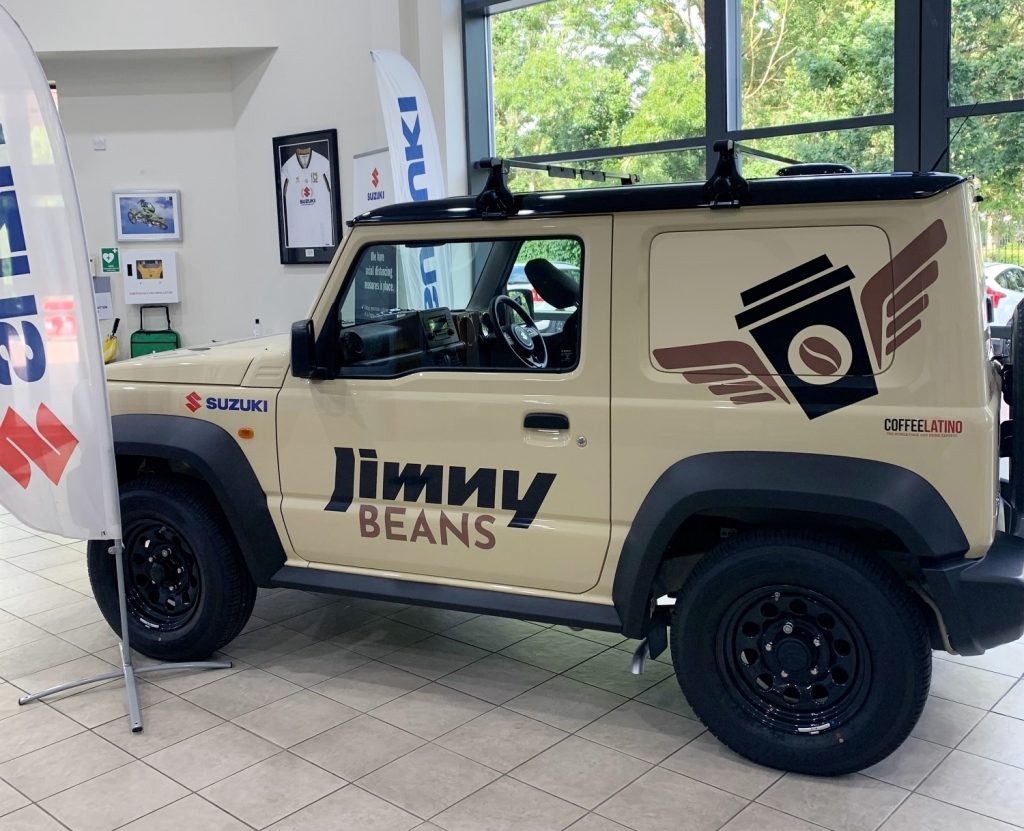 PRESS RELEASE: Suzuki GB PLC is pleased to introduce Jimny Beans, it's recently completed and fully operational mobile coffee bar which will be used for Suzuki media and promotional events across all divisions of the company of Car, Motorcycle, ATV and Marine products.
Based on a Jimny LCV and finished in Chiffon Ivory Pearl metallic with Bluish Black roof, the bespoke conversion was carried out by long established specialists Coffee Latino based in Blaydon, Newcastle-upon-Tyne.
The conversion was completed in August and incorporates various bespoke modifications requested by the Suzuki Press Office to enable maximum use of space within its compact dimensions. These modifications include the installation of a LPG tank located under the rear floor section which required a specially designed exhaust system with side exit pipe.
When on the road, Jimny Beans is very much a 'single shot' as it's a one seat vehicle due to the custom fitment of a 57-litre water tank and 3M filtration system. At events, the vehicle can run on either gas or mains electricity with power inverter and has two additional large capacity 125A/H 12V batteries to assist with power if required. A compact 12V drawer fridge manufactured by Waeco is also fitted which cools milk to -2 degrees centigrade.
The high specification coffee machine, manufactured by Fracino, is fully integrated into the rear section of the vehicle with an aluminium topped work area and milled aluminium effect panel surround. It has the facility to serve two speciality coffees at the same time via its twin milk frothing units as well as central hot water dispenser for Tea.
Following on from two Suzuki Head Office staff days this month, Jimny Beans will make its public debut for complimentary refreshments at the Southampton International Boat Show from September 10th – 20th at which Suzuki Marine will display numerous outboard motors and the latest technology from its UK range.