Automotive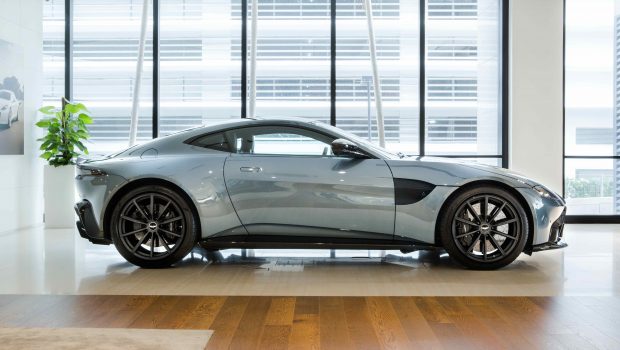 Published on November 3rd, 2020 | by Joshua Chin
0
Aston Martin Vantage Dark Knight Edition Lands In Malaysia
The sports car in the Aston Martin lineup gains some sleek new touches with this special edition. 
Aston Martin Kuala Lumpur has recently introduced a special Dark Knight Edition to the Vantage model locally. Adding some gentlemanly menace to the sleek silhouette of this British front-engined sports car.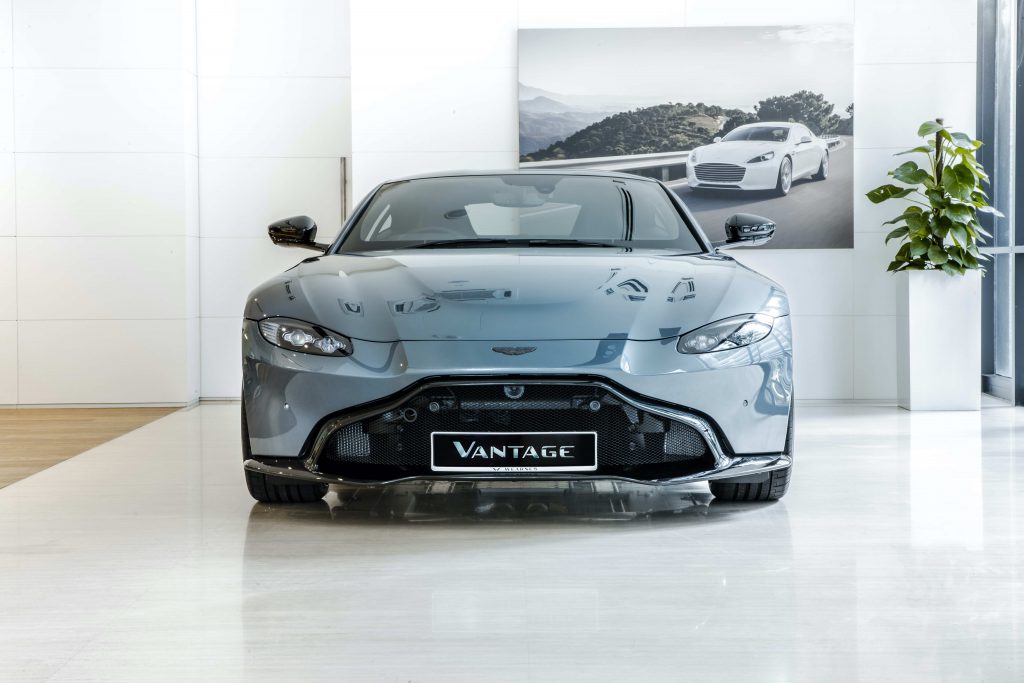 To distinguish itself from a regular Vantage, the Dark Knight Edition features Aston Martin's Exterior Black Pack, which entails the addition of a matte black finish on the front grille, window surrounds, side gills and quad-pipes out the back. A gloss black paint finish has also been applied to the mirror caps, roof, rear diffuser insert and blades to further accentuate the aggression of the Aston.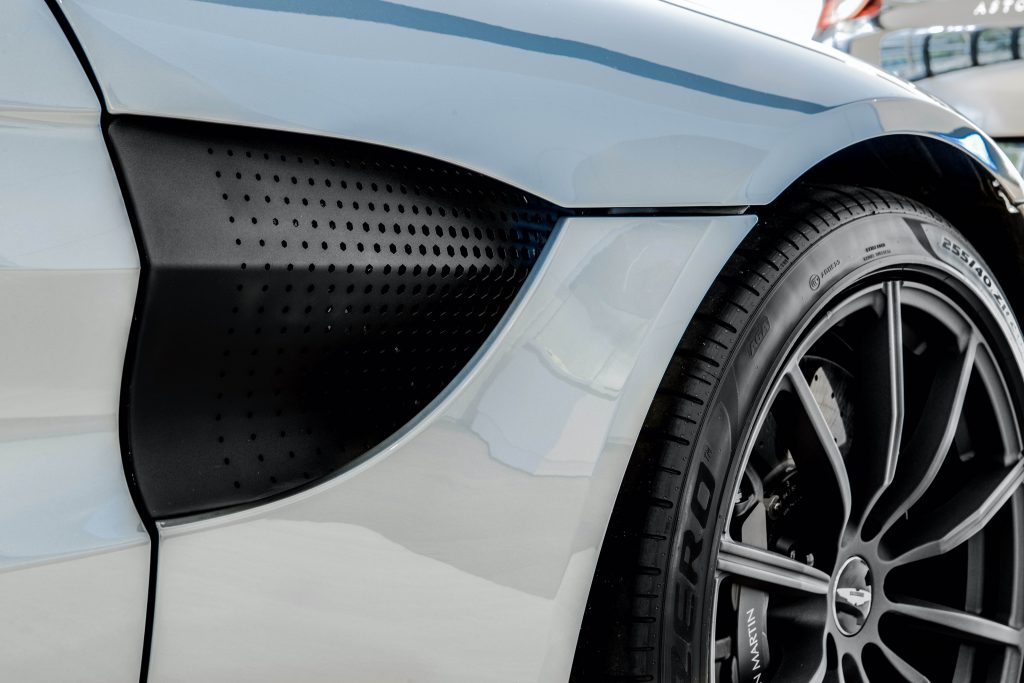 Smoked tail lights and 20-inch lightweight forged graphite grey alloy wheels are standard too on this Dark Knight Edition Vantage. As are carbon fibre front and rear wings, along with the carbon fibre 'Aston Martin' letterings on rear ducktail decklid of the Vantage.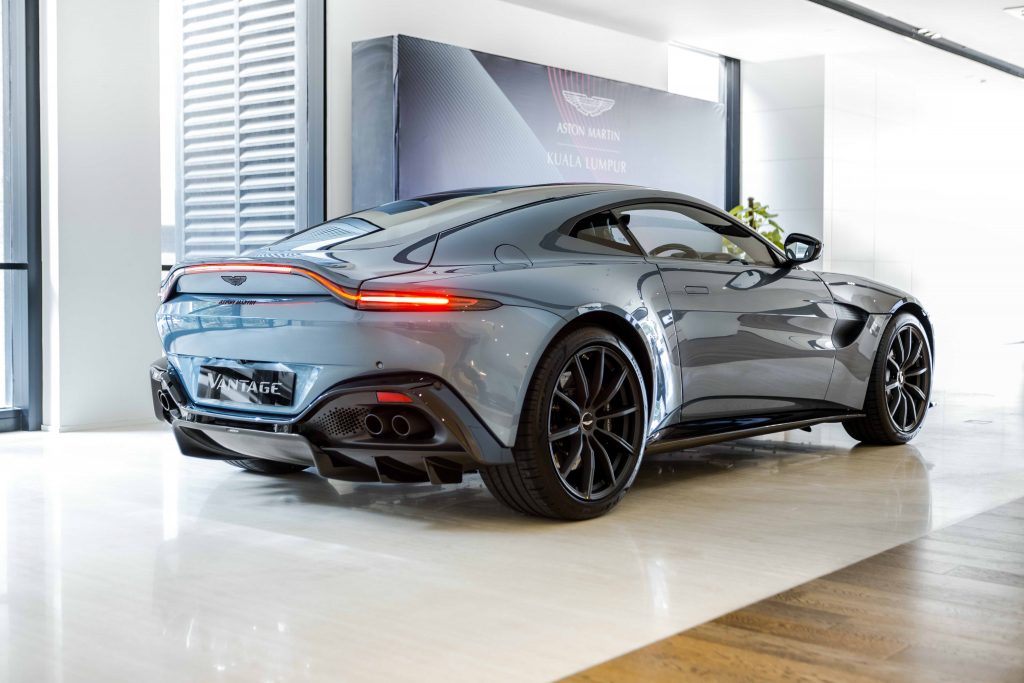 Stepping inside, Metallic Black and Dark Knight Caithness leather and black pure Alcantara feature prominently, thus continuing the black theme that began from the exterior of this Dark Knight Vantage. Satin carbon fibre trim inlay and dark chrome interior jewellery meanwhile add a hint of subtle sportiness and sparkly luxury into this dark yet purposeful cabin.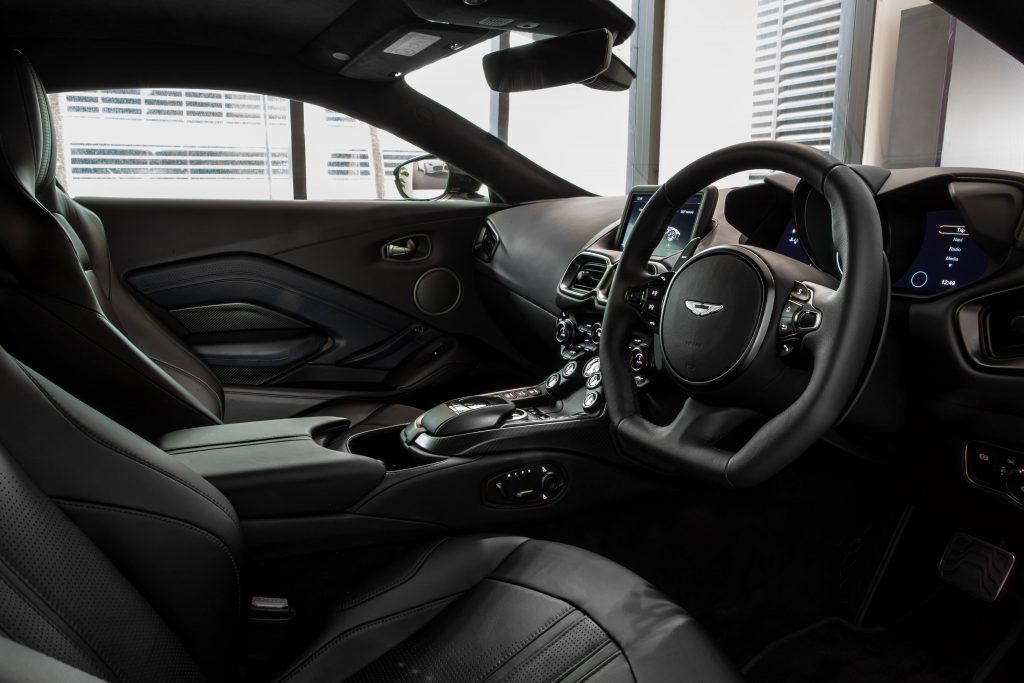 Moving onto the topic of performance, engine specs are unchanged in this special edition Aston over the normal Vantage. Meaning that under the long hood is still the AMG-derived 4.0 litre twin turbocharged V8. Mated to the same rear-mounted 8-speed ZF automatic gearbox, it still would pump out the prerequisite 510 PS and 685 Nm of torque. What is new however on this Dark Knight Vantage in terms of performance will probably be its improved stopping performance, mainly thanks to its now standard carbon ceramic brakes.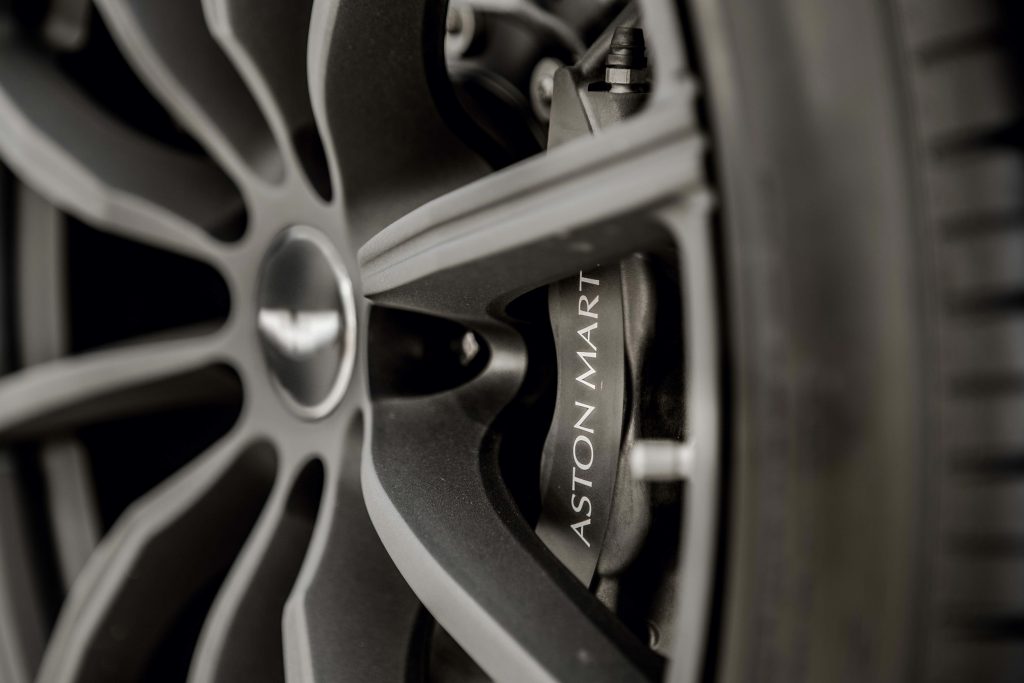 Seen on many a high end sports car nowadays, these carbon ceramic brakes are meant to operate at extremely high temperatures, and more importantly are engineered to resist brake fade. To complement these new brakes, Aston Martin have also updated the brake master cylinder and booster to further reduce brake pedal travel and enhance its pedal feel. Thus allowing for maximum braking performance and confidence every time the driver stamps on the stop pedal.
It is also worth noting that these new brakes also slash 24 kg of unsprung weight off the four corners of the car. Therefore, in addition the aforementioned lightweight alloy wheels, handling performance of the Dark Night Vantage should be slightly improved too.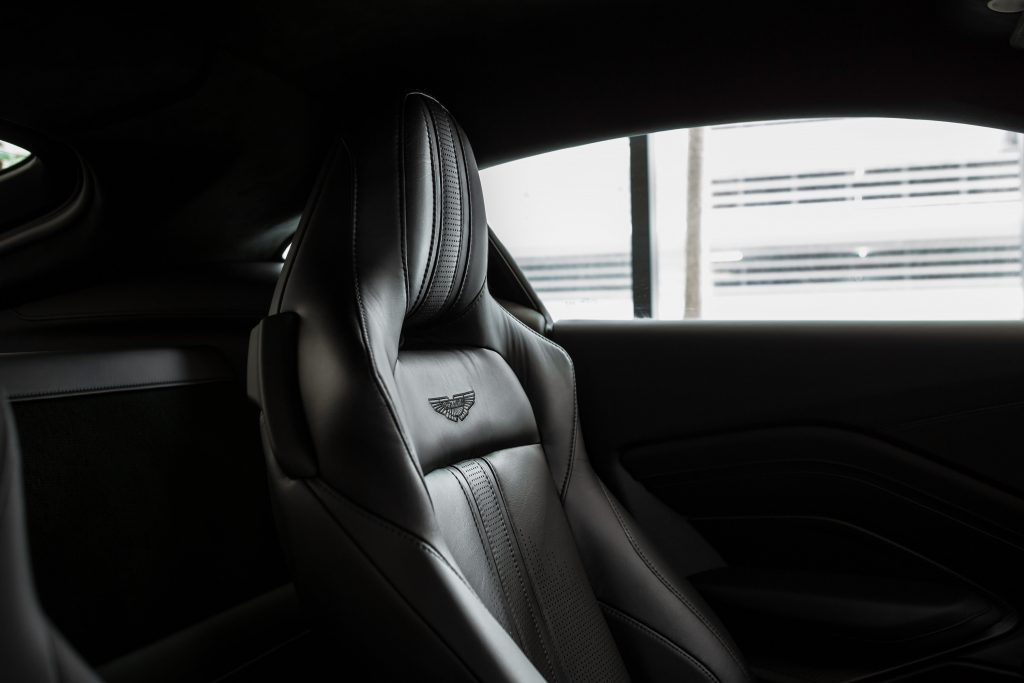 Prices for this sleek special Aston Martin starts at RM 678,000. Naturally, this price tag here is before any duties or taxes are tacked on to it. 
While it might not be the of the same calibre as Batmobile used Dark Knight of Gotham City, this new Aston Martin is certainly cool enough for one to pretend to be Bruce Wayne at least when cruising around the mean streets of KL.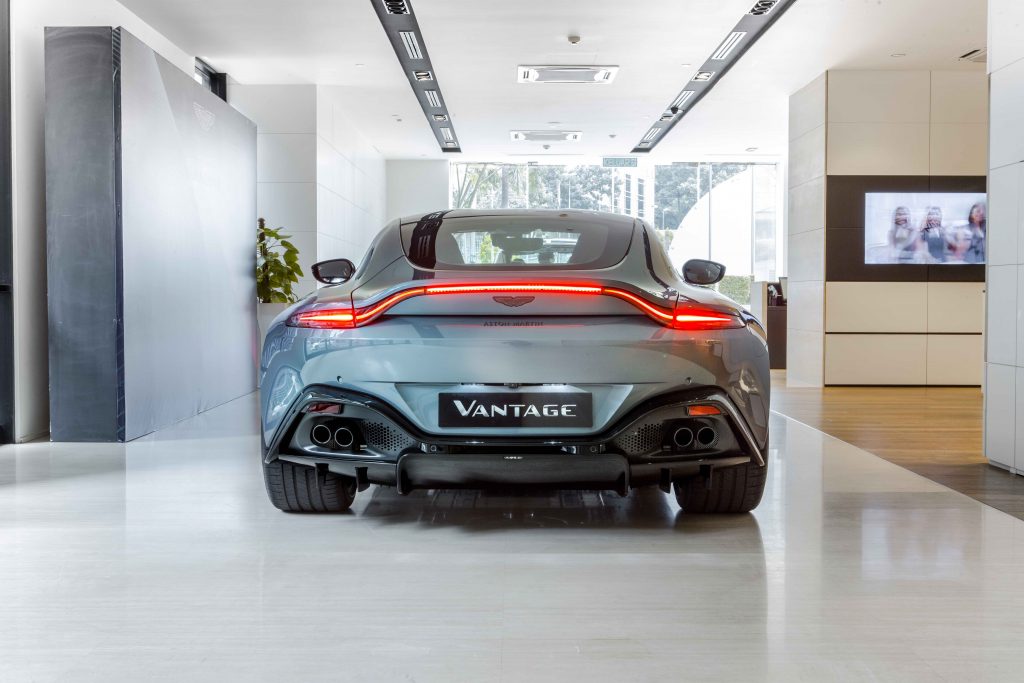 PRESS RELEASE: Aston Martin Kuala Lumpur introducing the Aston Martin Vantage Dark Knight Edition. Vantage will continue to be the heartbeat of our sports car range, combining potent performance, engaging dynamics and relevant technology with the purest design. Vantage exudes the emotional appeal and excitement of an Aston Martin, coupled with everyday usability to deliver a car of outstanding credibility and class. Vantage is the most justifiable of indulgences. 
The specification of Dark Knight edition creates a strong statement about the iconic purity of silhouette and truly show the breath of Vantage's characters, enhanced to cater to a more menacing and aggressive nature. The use of the Exterior Black Pack which inclusive of Matte Black Front Grille, Matte Black Window Surround Finisher, Matte Black Quad Tail Pipes, with Perforated Matte Black Side Gill, Gloss Black Mirror Caps, Gloss Black Painted Roof, Gloss Black Painted Rear Diffuser Insert and Blades, Smoked Tail Lights, further enhanced the nature of its aggressiveness.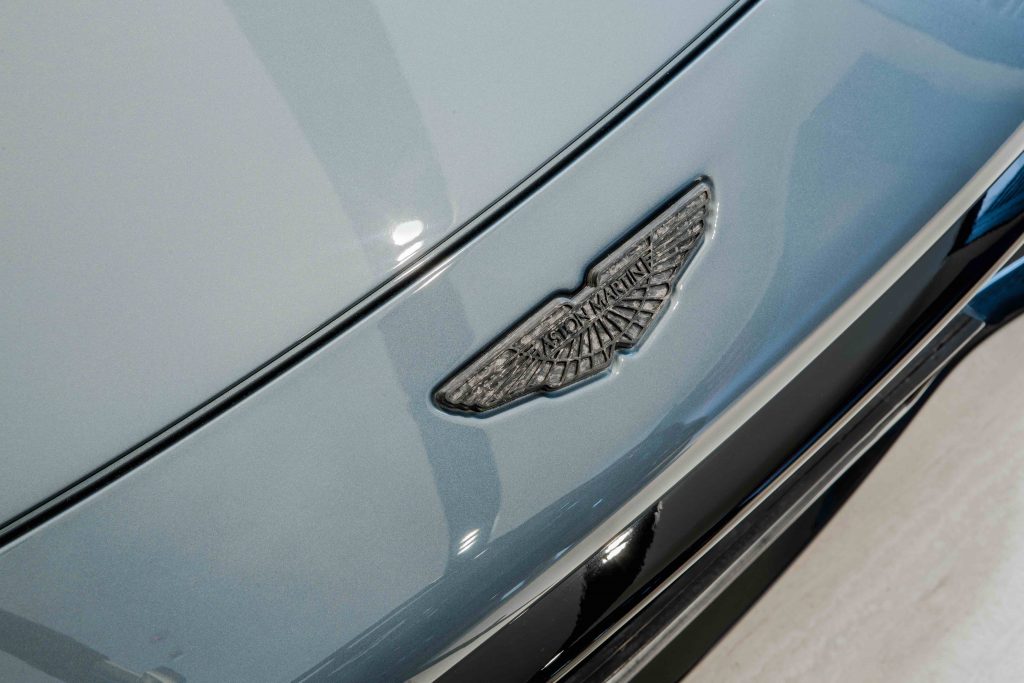 Aston Martin Vantage Dark Knight edition also features some of the exciting new options introduced by Aston Martin Lagonda earlier this year. It features the Aston Martin Machined Carbon Fibre wings front and rear, with Machined Carbon Fibre 'Aston Martin' script on rear decklid.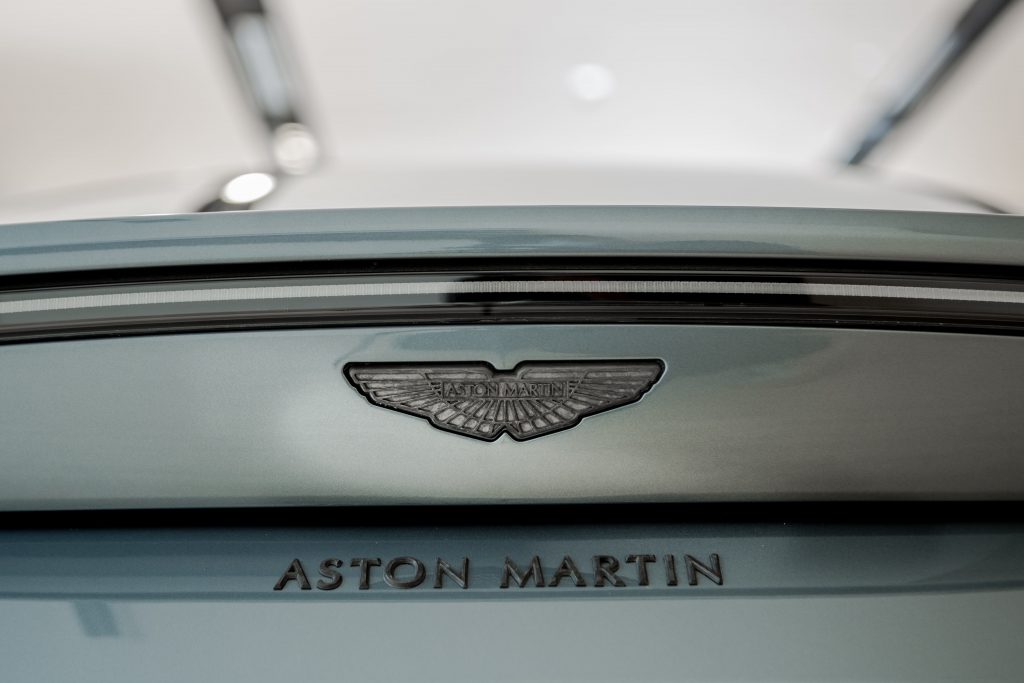 Aside from this, Aston Martin Vantage Dark Knight edition also features an exciting new option – which is the Carbon Ceramic Brakes (CCBs). CCBs operate optimally at incredibly high temperatures and have been engineered to resist brake fade up to temperatures of 800+ degrees, helping the car to unleash its full performance potential, while providing a 24kg per car mass saving vs cast iron. The master cylinder and booster have been updated to ensure the Vantage feels and responds as a true sports car, this change reduces brake pedal travel, creating a more responsive, confidence inspiring drive. While CCBs are recommended for use on the Lightweight forged wheel, the striking 20″ Lightweight forged wheels also give the Aston Martin Vantage Dark Knight edition a sportier race-inspired look. 
As for interior, Aston Martin Vantage Dark Knight edition features Caithness leather and pure Alcantara®. Vantage's sumptuous natural materials, the highest levels of craftsmanship provide the ultimate in comfort and convenience. The layering of dark-on-dark tonality, Metalic Black and Dark Knight leather blurring into Satin Carbon Fibre trim inlay and Dark Chrome Interior Jewellery with pure black Alcantara®, are the perfect fit for any driver seeking refined and elegant environments.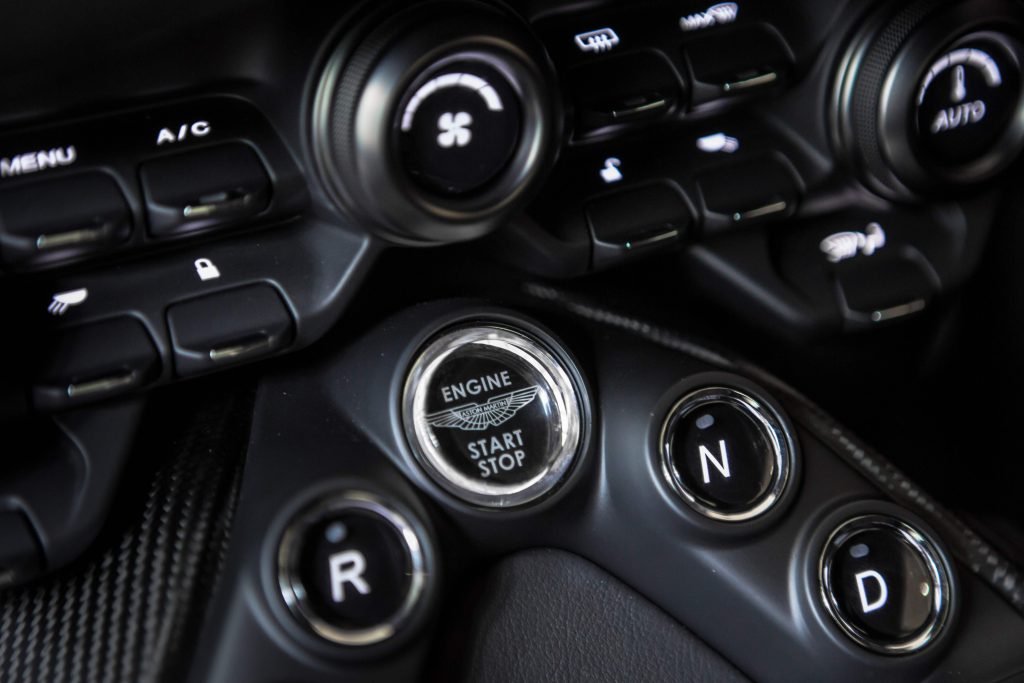 The base price for Aston Martin Vantage starts from RM 678,000 (before duties and taxes).