Automotive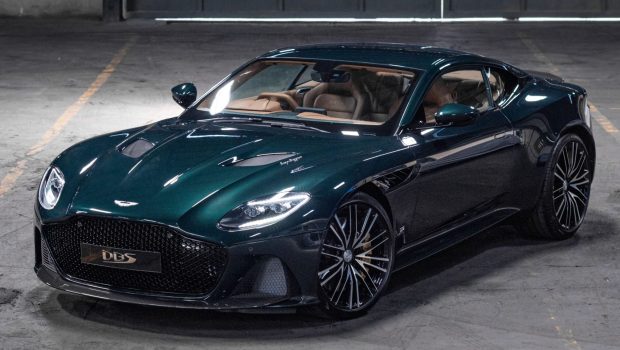 Published on December 1st, 2020 | by Joshua Chin
0
Aston Martin DBS Superleggera Pentland Green Debut In KL
Malaysian buyers now have the option to have their Aston Martin DBS Superleggera in a shade of the iconic British Racing Green. 
A new customised special edition of Aston Martin's fastest production car, the DBS Superleggera has recently landed in Malaysia.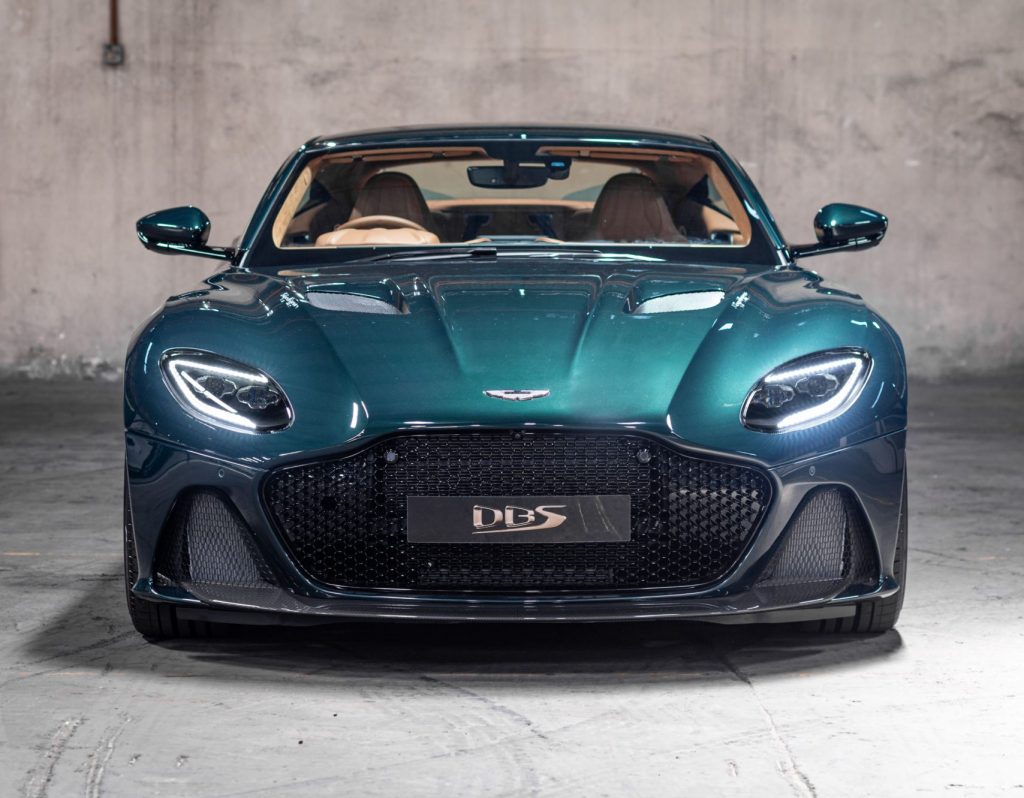 Dubbed Aston Martin DBS Superleggera — Pentland Green, this special edition DBS Superleggera naturally obtains its name from the Pentland Green colour in which it is painted. Supposedly an homage to the iconic British racing green, this same paint shade actually also appeared on the Aston Martin Victor one-off.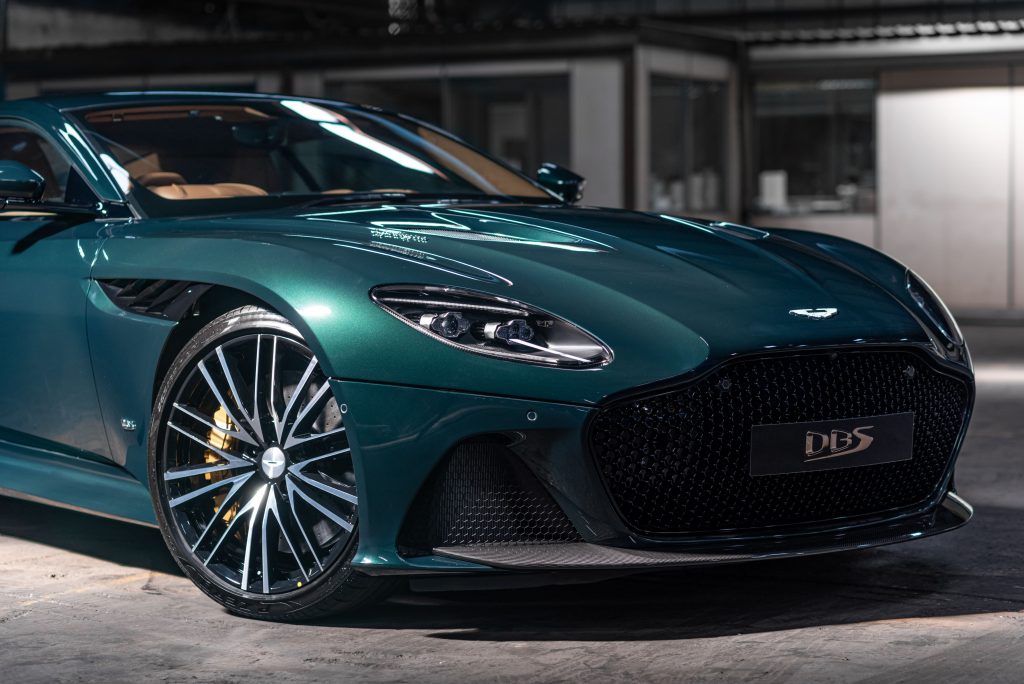 Complementing this sleek, green Aston Martin silhouette meanwhile are the 21-inch 10-twin spoke Gloss Black diamond turned forged alloy wheels. Hidden behind it are bronze brake callipers that clamp on standard carbon ceramic brakes.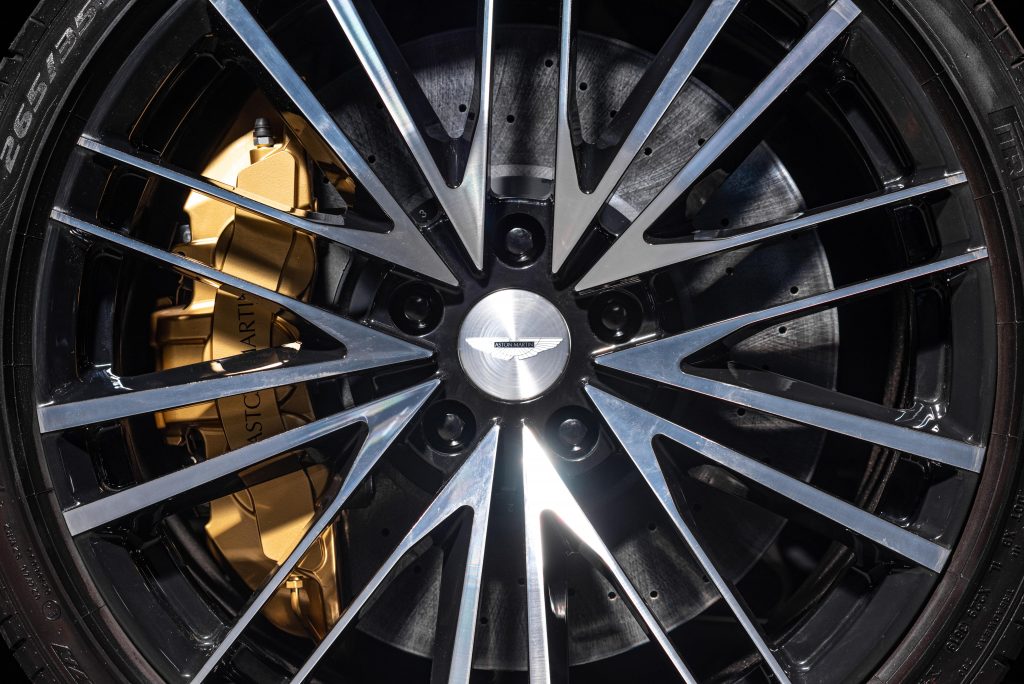 Stepping inside, the dark green exterior transitions to a light brown shade. This effect is made possible thanks to Copper Tan Caithness Leather with Sahara Tan Stitching and a Sahara Tan Alcantara headlining. For added bling within the cabin, this special Aston Martin also features the Satin Silver Jewellery Pack as standard, as well as having the DBS logo embroidered onto the beige-brown leather front seats.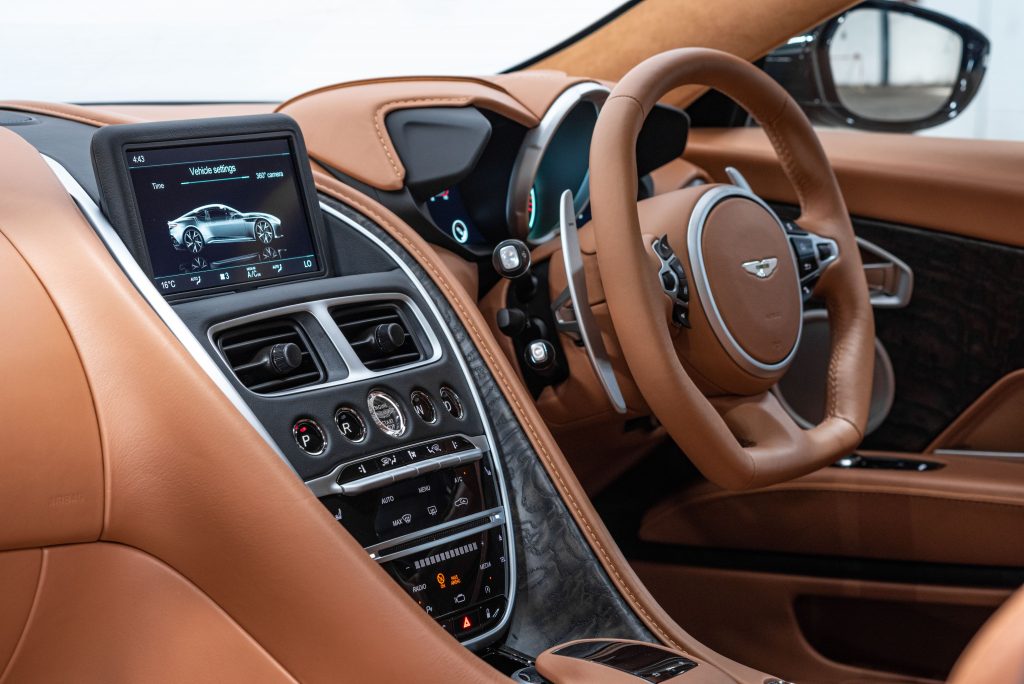 Under the hood, this Pentland Green Aston Martin DBS Superleggera retains the same as 715 hp 5.2-litre twin-turbo V12 engine as the standard model. Mated to the same rear mid-mounted eight-speed ZF automatic transmission, 0-100 km/h is achieved in just 3.4 seconds and a top speed of 340 km/h is claimed.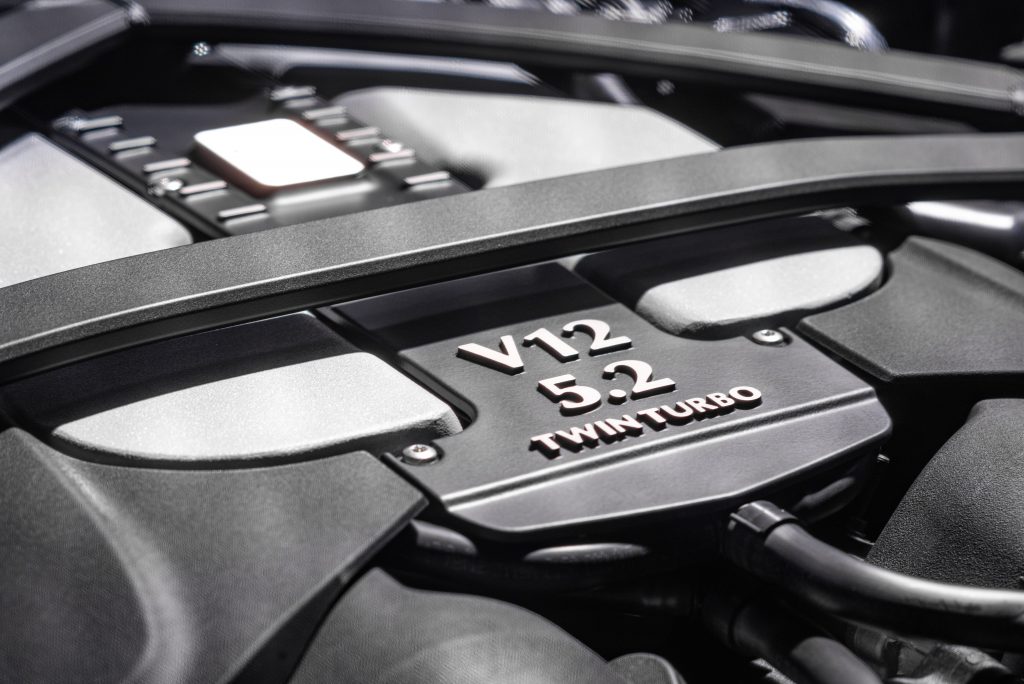 As for how much all this would cost, this particular green British V12 GT is priced at RM 1.45 million. In other words then, a sizeable premium over the RM 1.228 million base price of one of these Aston Martin DBS Superleggeras in Malaysia. Both prices listed of course are excluding any duties and taxes.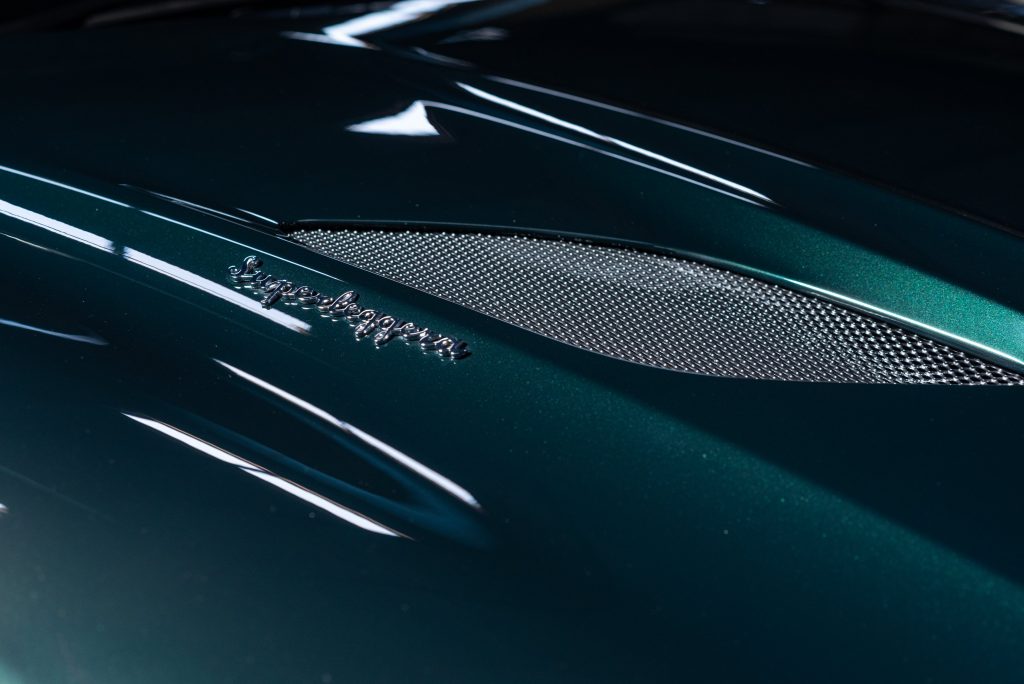 What this price includes however is a 3-year factory warranty with a 24 months complimentary of Aston Martin Extended Warranty. Aston Martin Kuala Lumpur is also offering the DBS Superleggera with 5-year scheduled servicing package inclusive of labour, thereby ensuring a trouble-free supercar ownership experience.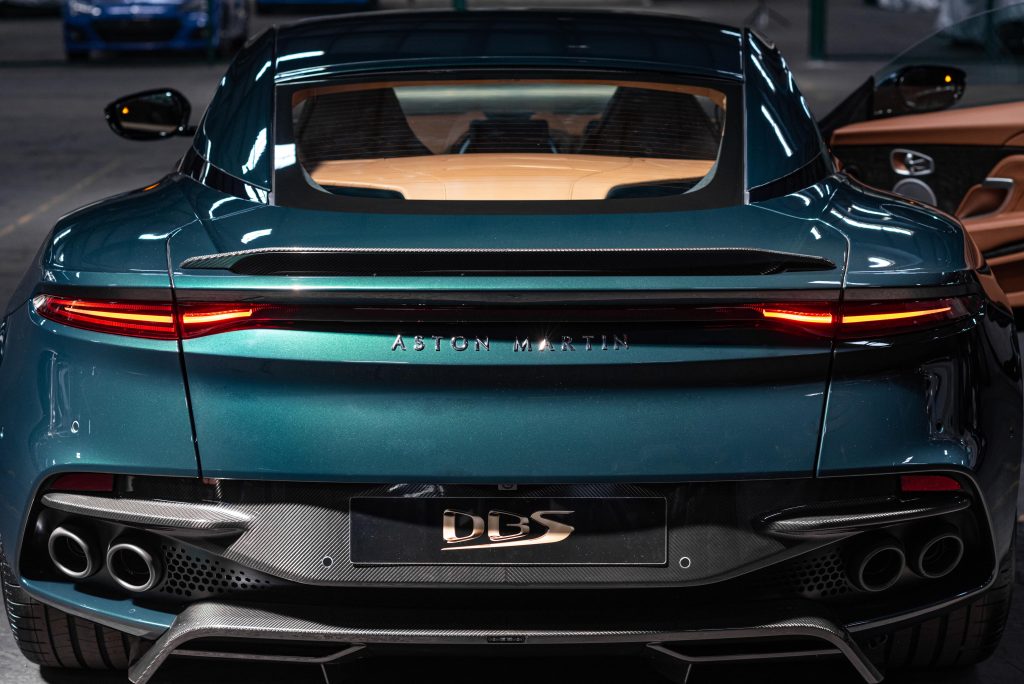 Aston Martin Kuala Lumpur have been making a habit of launching this special edition. This dark green DBS comes hot off the heels of the vivid yellow DBX. Not long before that too there was a dark grey Vantage that was called the Dark Knight edition. This is far from a complaint though, as it is certainly refreshing to see these customised special Aston Martins bringing a bit of British class to the streets of Malaysia.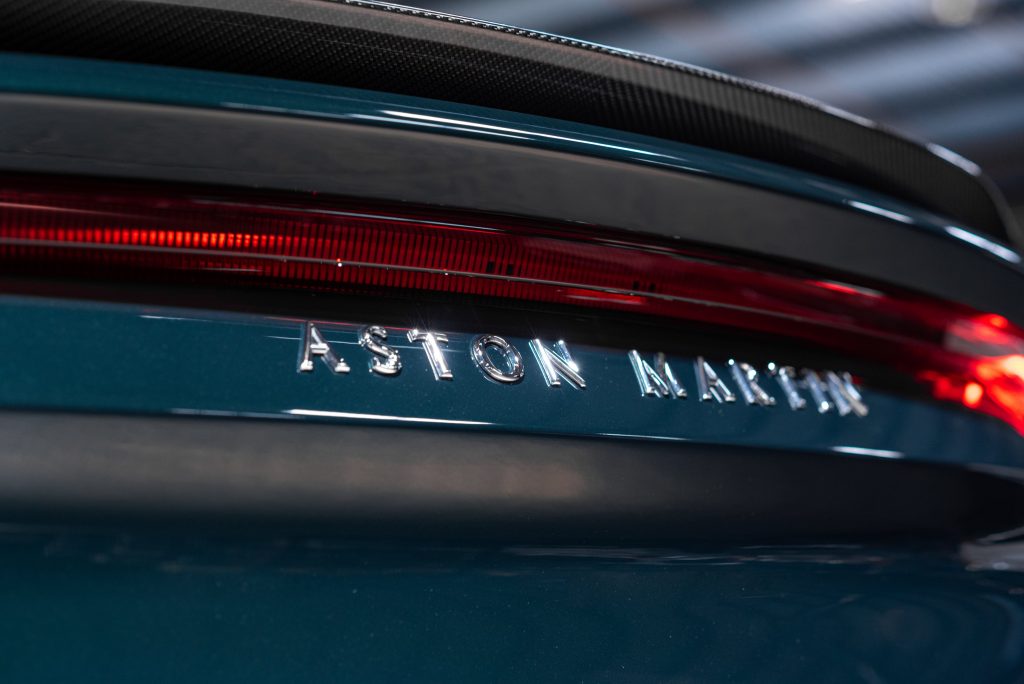 PRESS RELEASE: Aston Martin Kuala Lumpur presents the customized special for the Aston Martin's fastest production car – the 715bhp, 340km/h DBS Superleggera. 
Unquestionably, DBS Superleggera sits at the pinnacle of the Aston Martin production range. It is both a shining light expressing the most beautiful automotive art and, at the same time, a dark and menacing shadow of brutal, unequivocal strength. It is this fine blend of seemingly opposing traits that makes the DBS Superleggera the absolute Aston Martin. Aggressive, yet beautiful. Super lightweight, yet powerfully strong.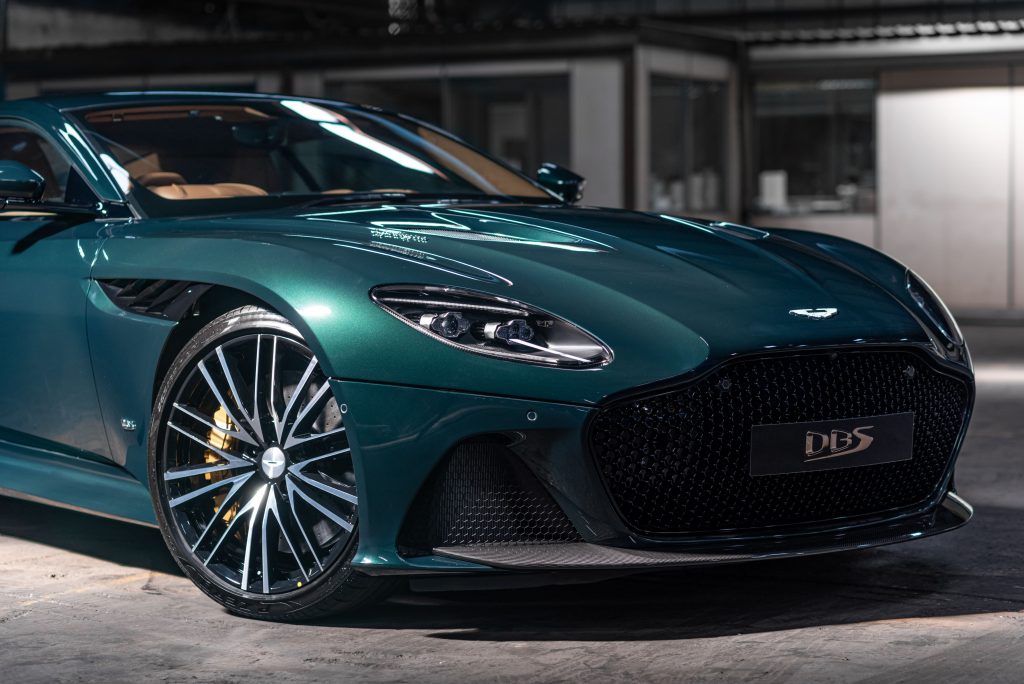 The DBS Superleggera is our most aerodynamically sophisticated production car ever. There's genuine engineering purpose behind the splitters, side sills and Aeroblade IITM that goes far beyond their muscle- bound appearance. The influence of these fully functional components is felt everywhere, making the car more stable, agile and, of course, yet more beautiful. The DBS Superleggera includes Carbon Ceramic Brakes as standard, this braking system in conjunction with the new 21″ forged wheels, further enhances the superlight nature of the car. All features in combination result in a 70kg weight saving over the DB11.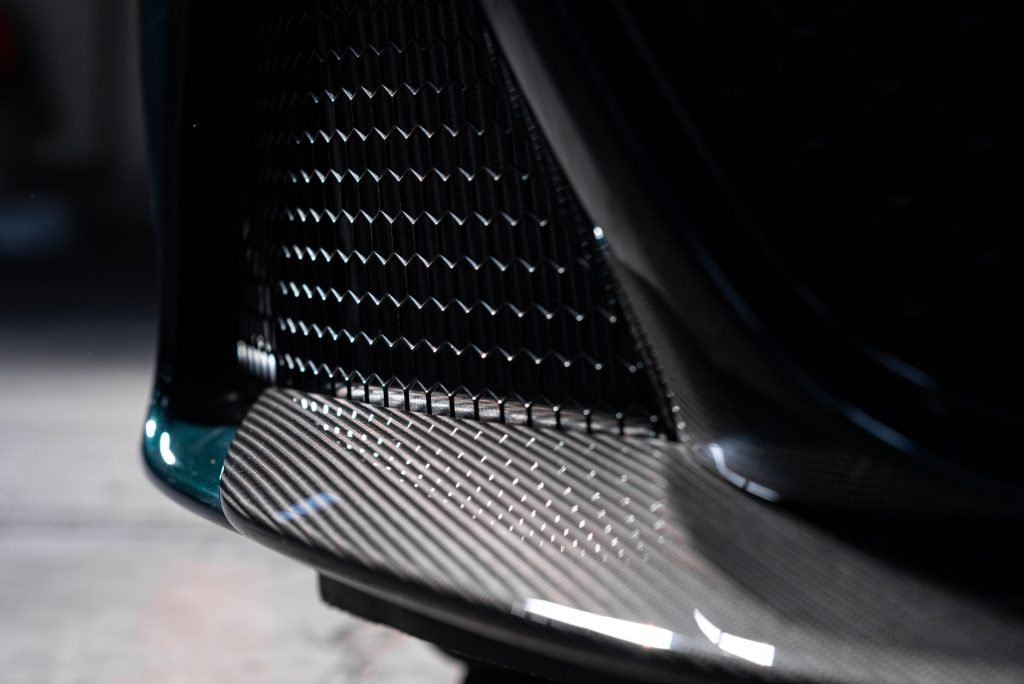 There is a worldly influence on material finishes of this customization reflected by Pentland Green exterior paint which is the same paint color for the one-off, Aston Martin Victor. Combined with the earthy Copper Tan leather, Sahara Tan Stitching and Alcantara, forms the classic and luxurious British Sports Car's shade. Green has always been the legendary British Racing Colour and has been evident in our history for many, many, years, but most famously in 1959 with the DBR1 winning at Le Mans in green. It is the national racing colour and therefore exemplifies the elegance, the Britishness and the heritage of the brand. The Satin Silver Jewellery Pack further enhance the touch of luxurious for the interior.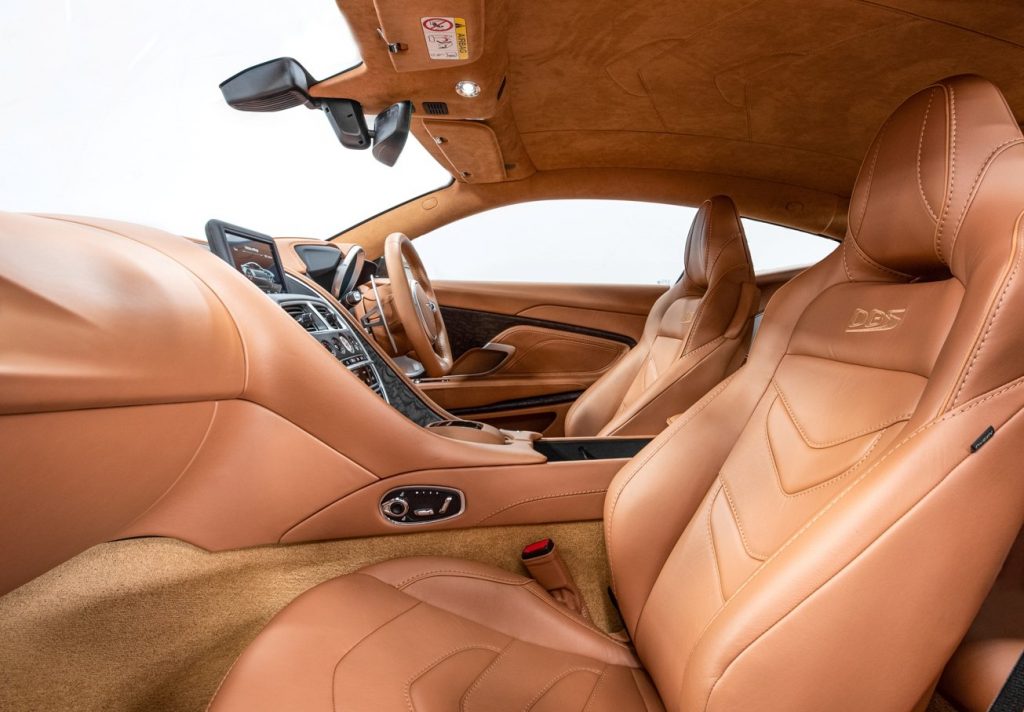 This customization special inclusive a 3-year factory warranty with a 24 months complimentary of Aston Martin Extended Warranty and 5-year scheduled servicing with labour to increase peace of mind to its new owner. 
Here are some highlights of the customization: 
Exterior 
Pentland Green Exterior Paint
Brake Calipers – Bronze

 

21 inch 10 Twin Spoke Forged – Gloss Black Diamond Turned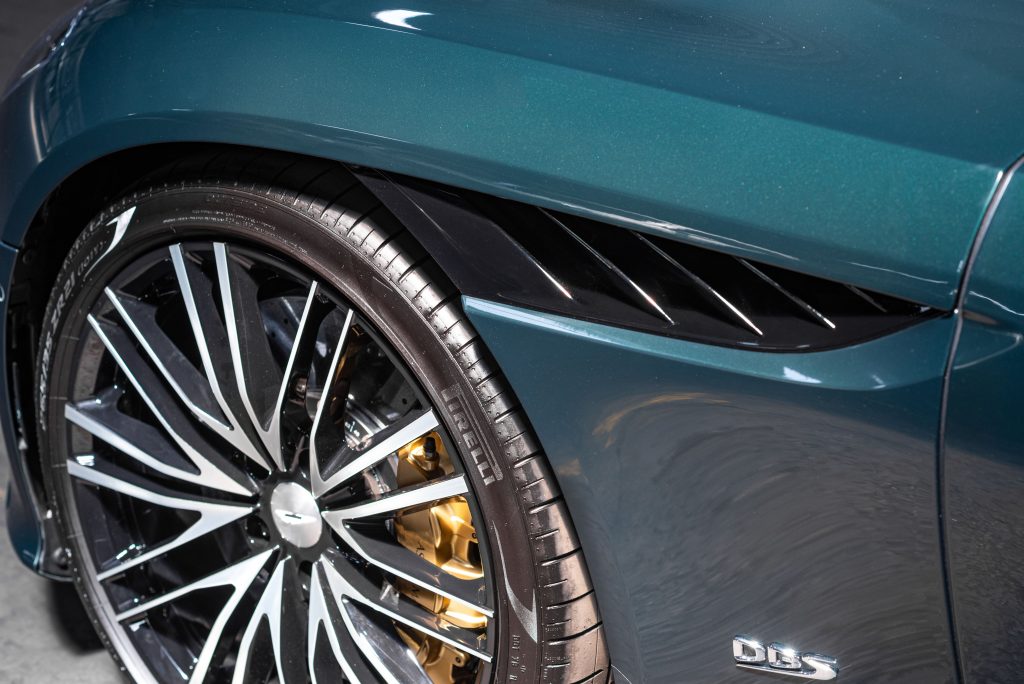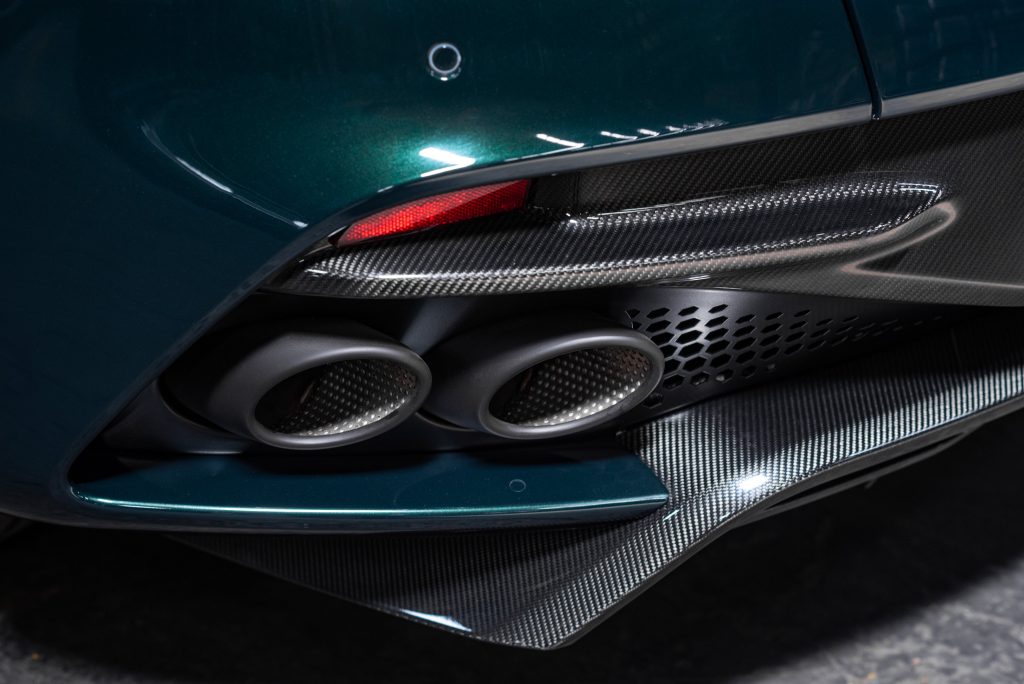 Interior
Copper Tan Caithness Leather with Sahara Tan Stitching
Sahara Tan Alcantara ® Headlining
Trim Inlay – Tamo Ash Dyed Open Pore
Satin Silver Jewellery Pack
Headrest Embroidery – DBS Logo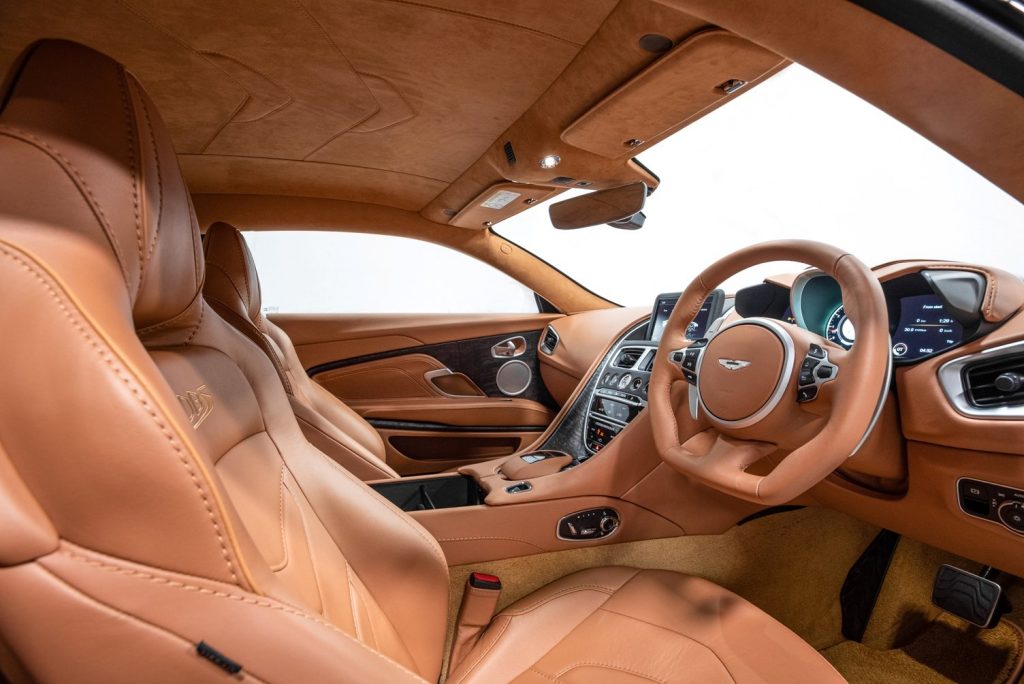 The Aston Martin DBS Superleggera is available from the base price of RM 1,228,000.00, while the Aston Martin DBS Superleggera – Pentland Green, available from RM 1,450,000.00 (both price stated excluding duties and taxes).