Automotive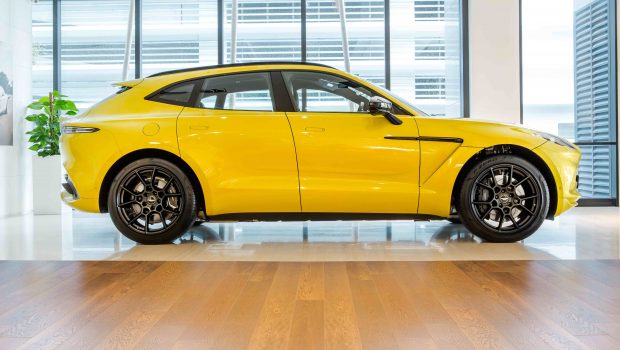 Published on November 10th, 2020 | by Joshua Chin
0
Aston Martin DBX Customised Specials Land In Malaysia
In other words, Aston Martin Kuala Lumpur is now selling a vibrant yellow DBX. 
Unlike the other flashier Italian supercar manufacturers like Ferrari and Lamborghini, Aston Martin always maintained an air of stoic Britishness about them. 
The stiff upper lip attitude that is befitting of a car driven by the gentlemen classes. Hence mainly the reason then do most Astons usually leave the factory floor in various shades of dark greens or greys, or the occasional sleek, svelte silvers. 
Now however, in these modern times, Aston Martin appeared to have ripped their usual style guide to shreds and thrown out the window. This is all because customers of this once subtly elegant marque in Malaysia are currently given the option having their latest DBX SUV in vibrant lemon yellow, among other equally striking colours, as part of the new Aston Martin DBX – Intrepid Aura customisation package.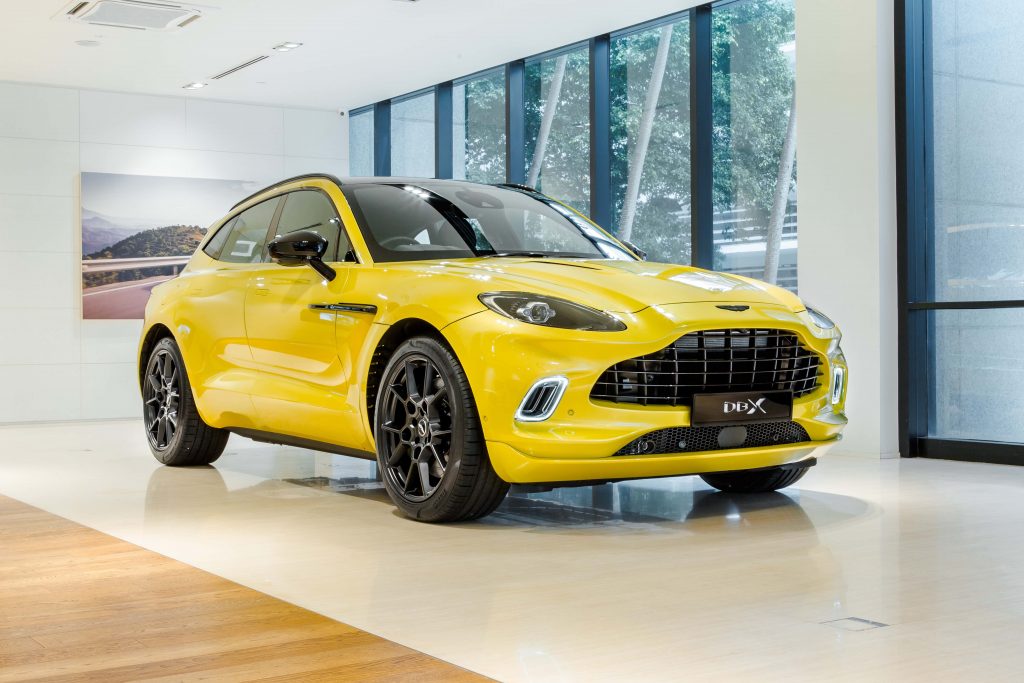 As part of this customisation package, the DBX Intrepid Aura features not only the blinding 'Yellow Tang' paint job as seen here, but it also adds a few other exterior and interior touches complement the distinctive exterior colour. Among the highlights include the black exterior trim that replaces most of the chrome bits on the original DBX.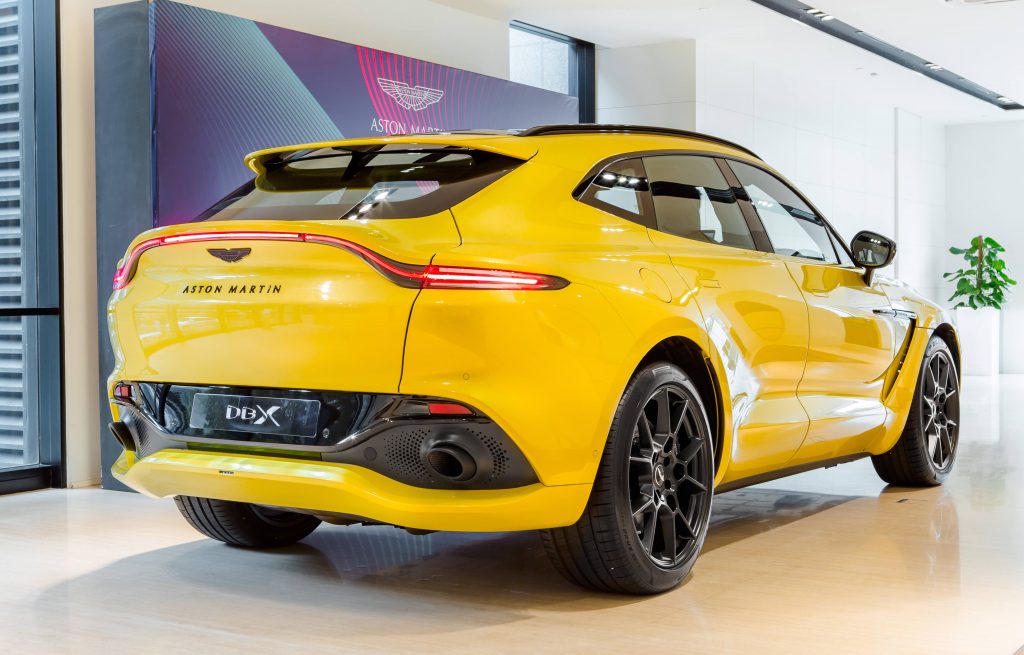 The side window surrounds, roof rails, mirror caps and front grille are now in gloss black, whereas the 22 inch sport styled alloys are in satin black. The Aston Martin emblem and rear lettering have also been given the black chrome treatment, and the rear lights have been smoked to complete the black aesthetic.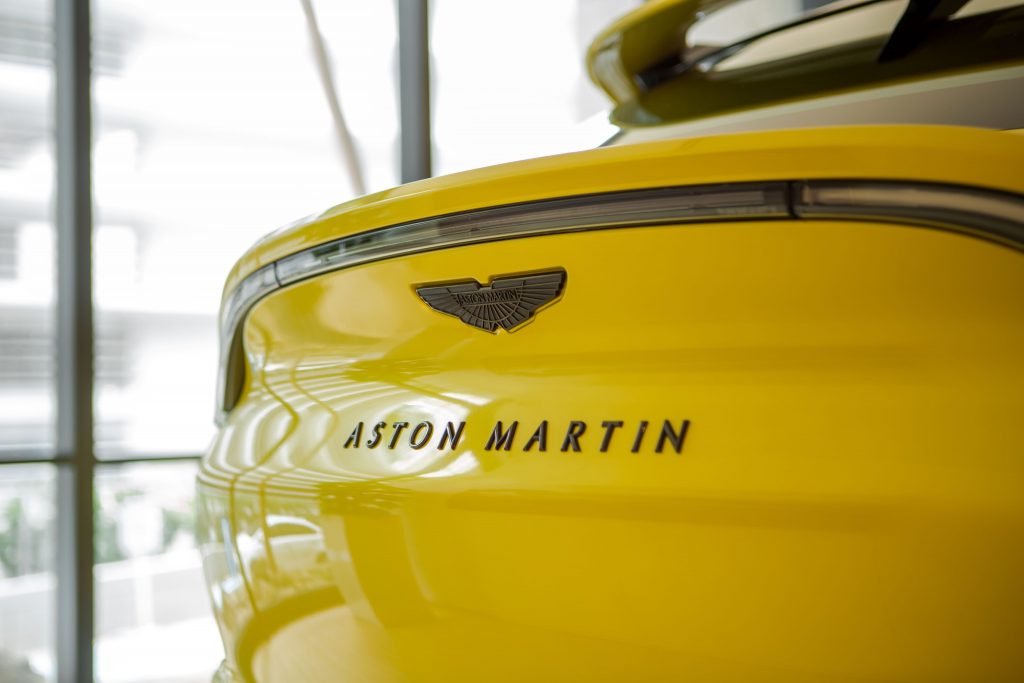 Stepping inside this limited run SUV, the black theme continues with metallic black Caithness Leather on the seats, piano black wood veneer on the dash, obsidian black carpet lining the floor, and black Alcantara headlining lining the roof. To add to that, there is also the addition of the dark satin chrome interior jewellery pack, just in case there is not enough black to go around.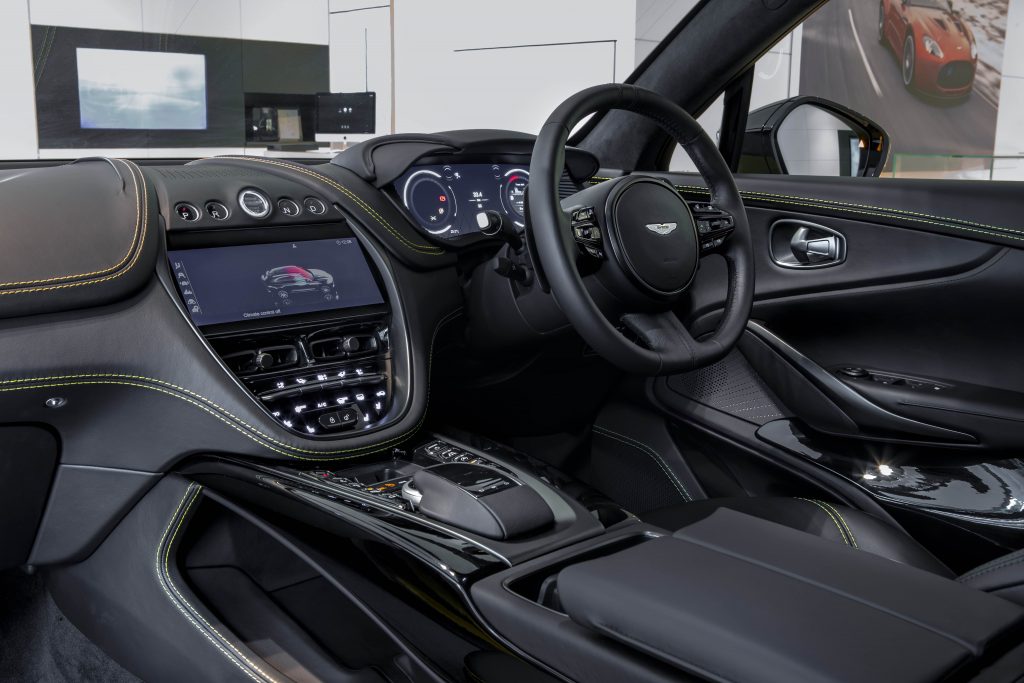 Nevertheless, there is a hint of yellow thanks to the electron yellow stitching within the cabin. Though curiously, the embroidered Aston Martin crests on the headrests are finished in black, not yellow.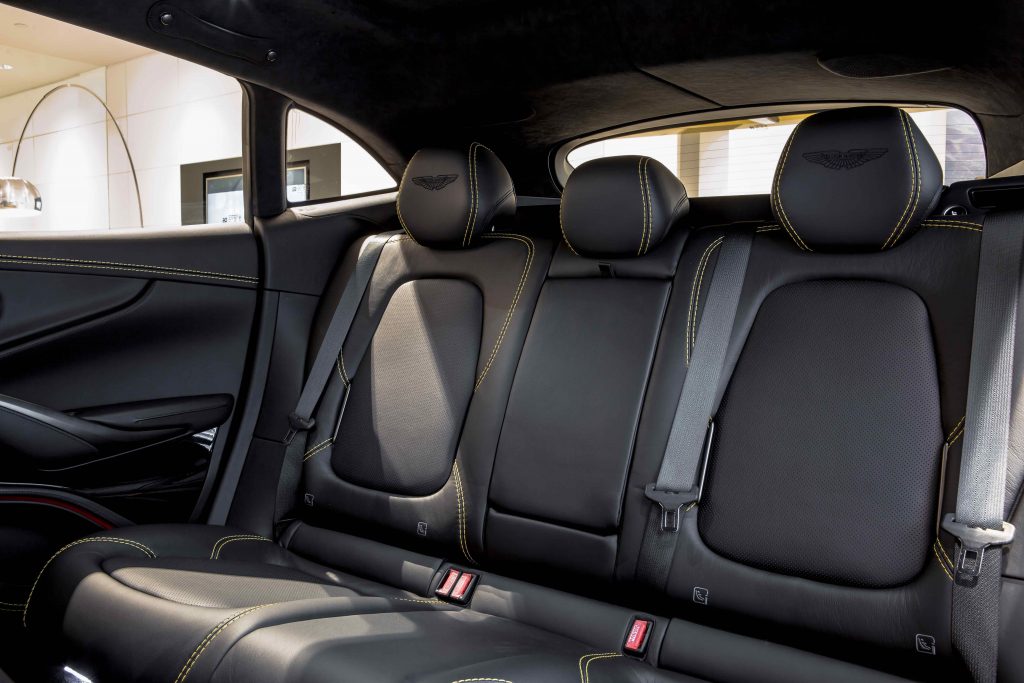 Thus far it only appears that only this yellow painted example is available locally at present. However if driving around in a huge lemon wedge ain't your thing, there are three other (slightly) more sensible colour options of this Intrepid Aura special editions that are available to order. Those include Ceramic Blue, Stratus White & Lime Essence.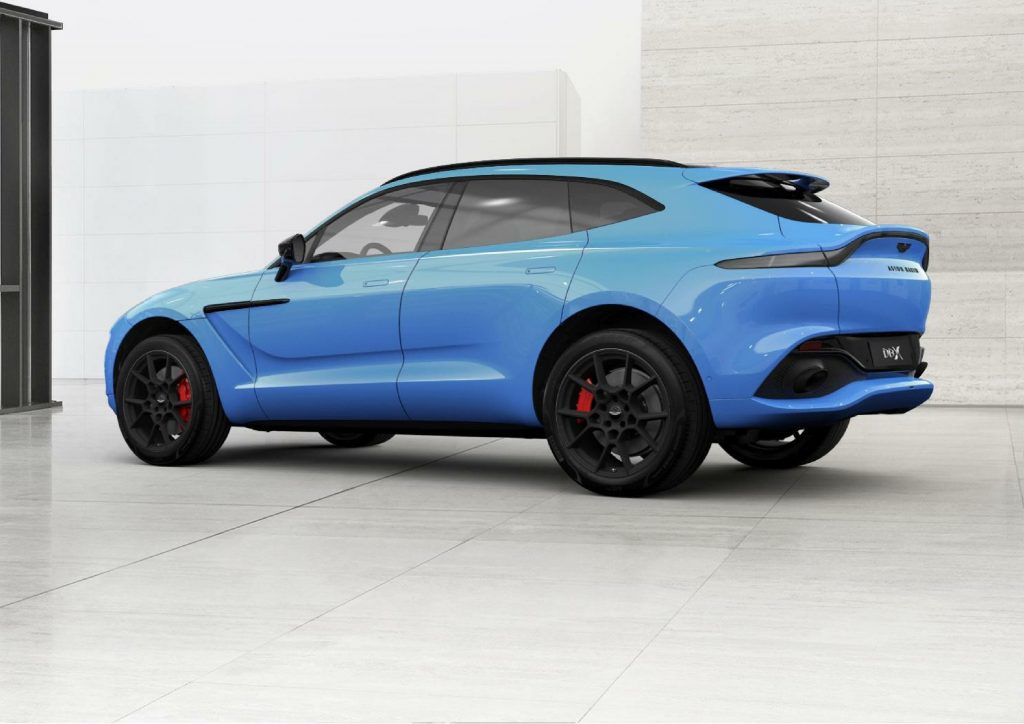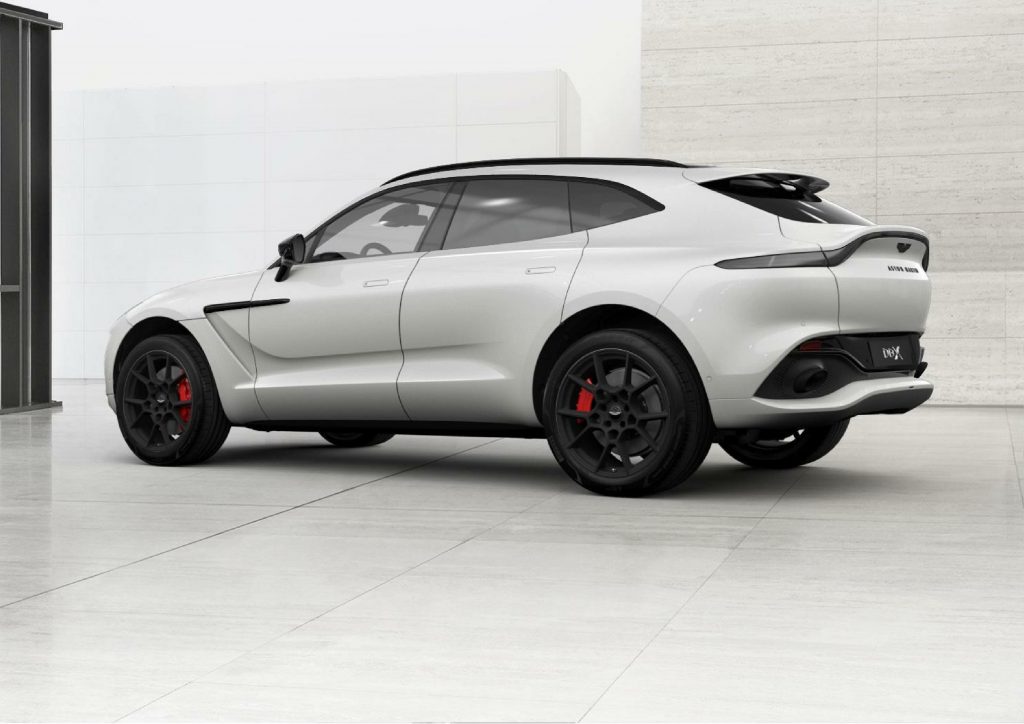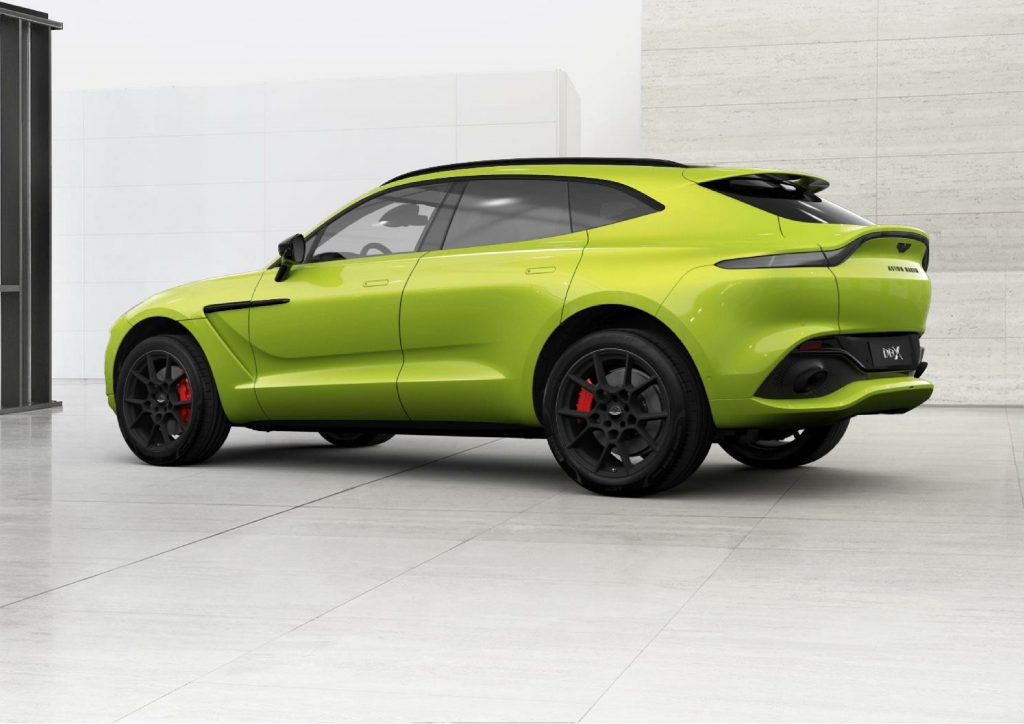 Speaking of ordering, these Intrepid Aura customised specials do cost a slight bit more than the typical non-gawdy DBX. Around RM 140,000 more to be exact, as these vibrantly painted DBXs come in at RM 958,000 (before excluding duties and taxes). A normal DBX meanwhile costs only RM 818,000. 
All that said and done, while it may look alright on something flashy like a Lamborghini Urus, painting an Aston Martin in vibrant yellow is still a bold choice to make, moreso doing it on Aston's supposedly most sensible car to date. If for whatever reason one has taken complete leave of one's stylistic senses, then having to fork out an extra RM 140k for this injustice should be more than reason enough for the fiscally responsible part of one's brain to just say no and go for the normal variant.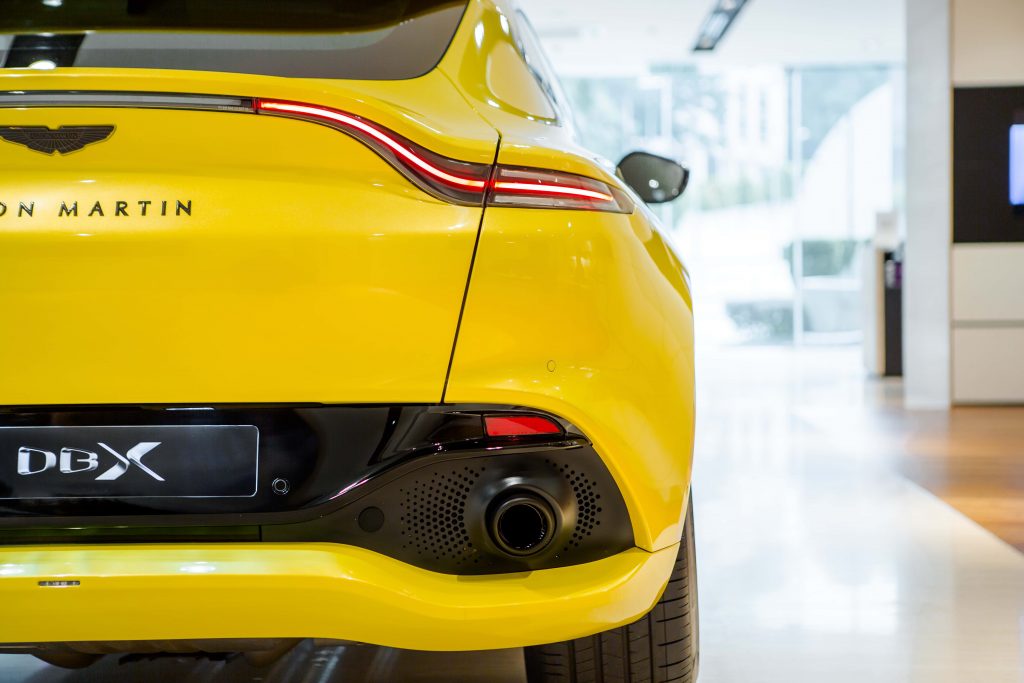 PRESS RELEASE: After the grand launch of DBX in Malaysia last month, Aston Martin Kuala Lumpur introducing the customised special for the marque's first luxury SUV: Aston Martin DBX – Intrepid Aura. DBX is a new kind of Aston Martin, one founded on the same principles of beauty, luxury and driving dynamics, yet redefined, ready for anything, powered by the spirit of adventure.
Built on brand new, all-Aston Martin architecture, DBX is designed to carry occupants in true Aston Martin style, with the ability to go where no Aston Martin has gone before. Brimming with the latest technology to keep you safe, DBX is comfortable, and delivers an engaging driving experience. Our SUV's capabilities deliver confidence to the driver across all terrains, while remaining a true Aston Martin to its core.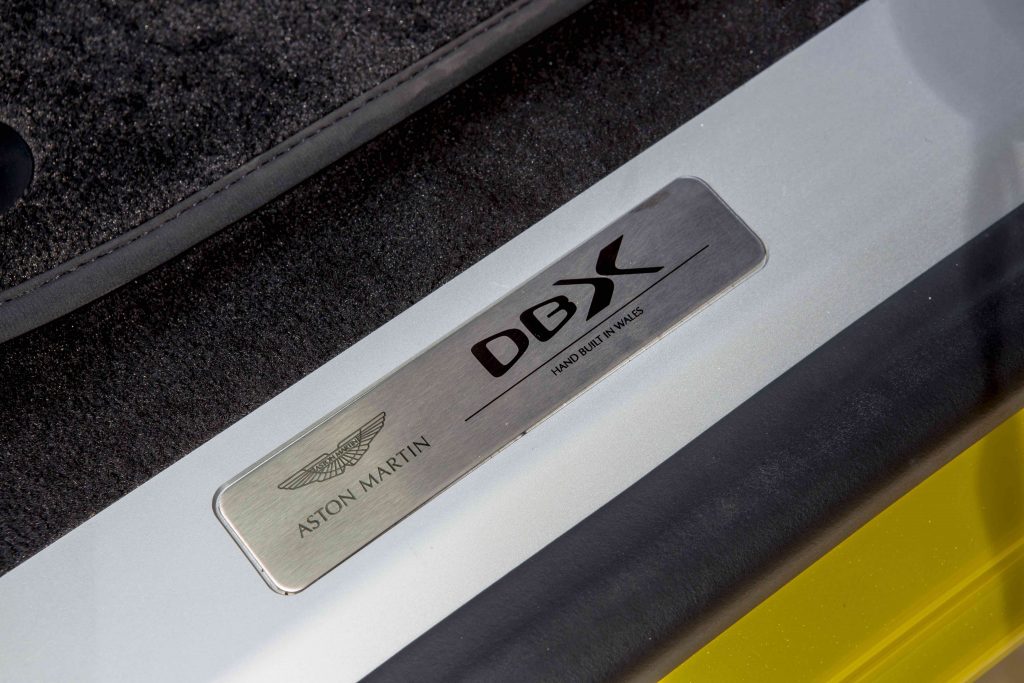 DBX is beautiful, sumptuously luxurious and able to thrill from the moment you sit behind the wheel and fire up the twin-turbo V8 engine. Our new SUV maintains a proud heritage as an Aston Martin DB. The initials belong to David Brown, the man who defined what an Aston Martin should be and whose vision continues throughout the company to this day.
It was David Brown himself who had the idea for a luxury SUV in the 1950s. He even built a prototype years before anyone else, DBX remains true both to his name and vision of creating an Aston Martin for multiple terrains.
This customization creates a bold and assertive take on Sport. A daring contrast of highly liquid,
reflective Yellow Tang, Ceramic Blue, Stratus White or Lime Essence with the ambient depth of Black leather. Evocative of a late night ride through a sleepless city scene. Bravely embrace individuality. With the contrast of "Electron Yellow stitching, Blue stitching, Chancellor Red stitching or Lime Green stitching", it pops as an accent and enhances the contrast with the dark coloured interior.
Here are some highlights of the customization:
Exterior
Yellow Tang Paint
Gloss Black side window surround, roof rails and grille
Smoked rear lights
Gloss Black mirror caps
22inch Sport Satin Black
Aston Martin Wings & Rear Wordmark – Black Chrome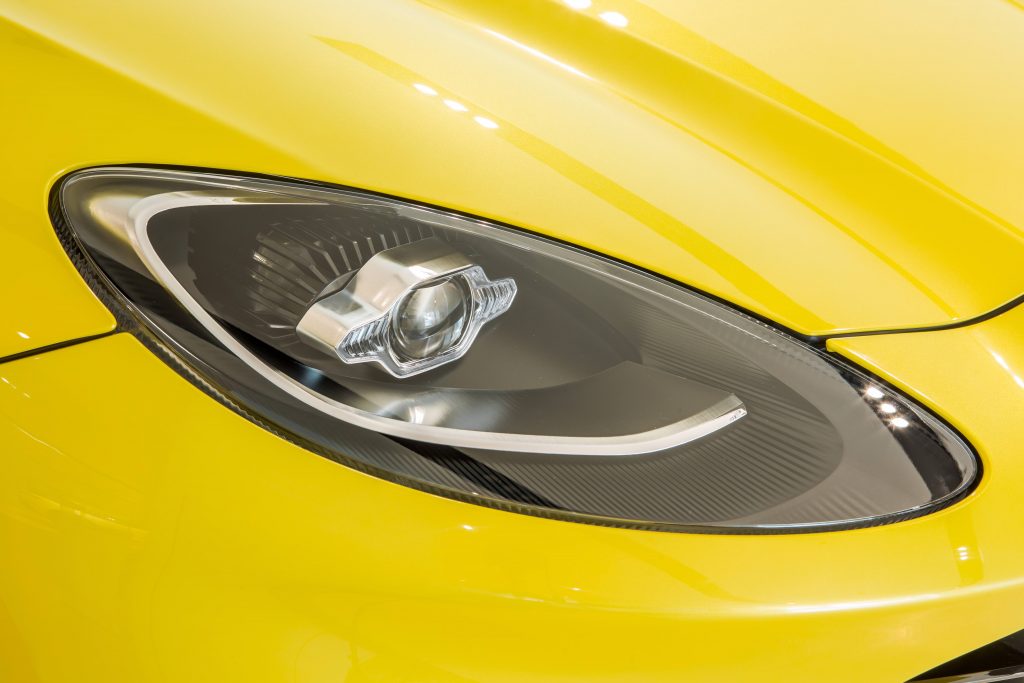 Interior
Dark Satin Chrome interior jewellery pack
Embroidered Aston Martin Wings logo
Black Alcantara® headlining
Piano Black wood veneers
Metallic Black Caithness Leather
Obsidian Black Carpet
Electron Yellow Seat Stitching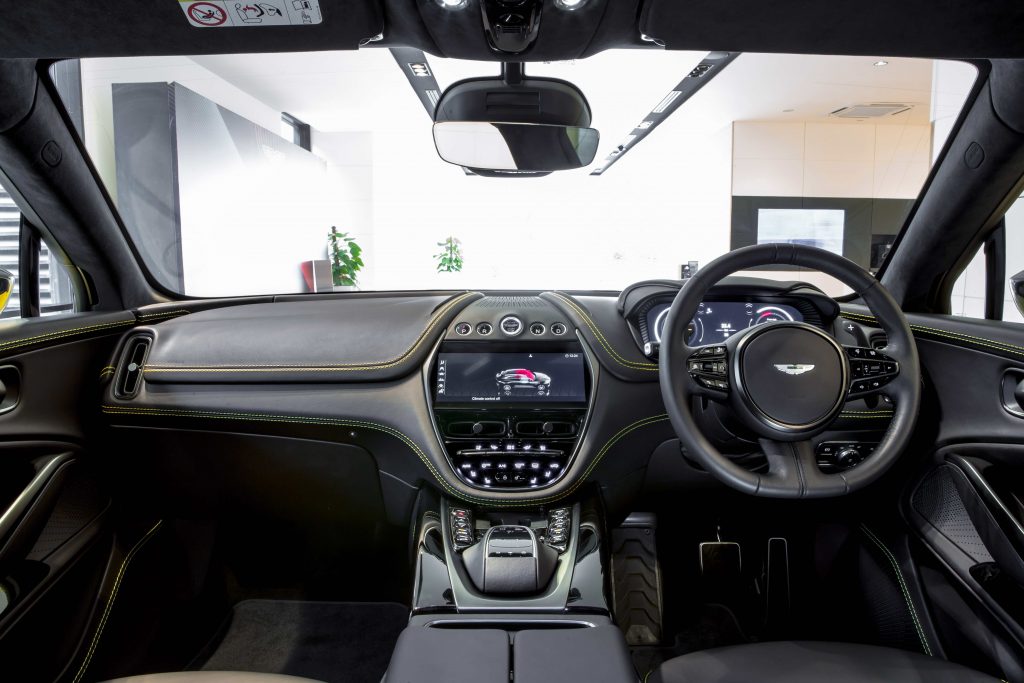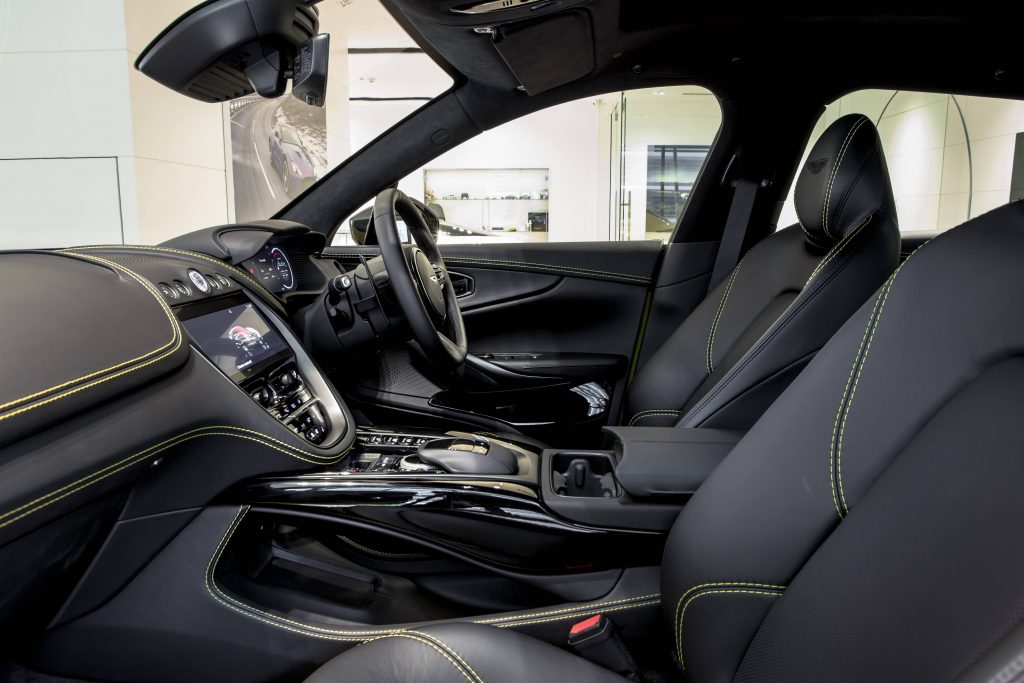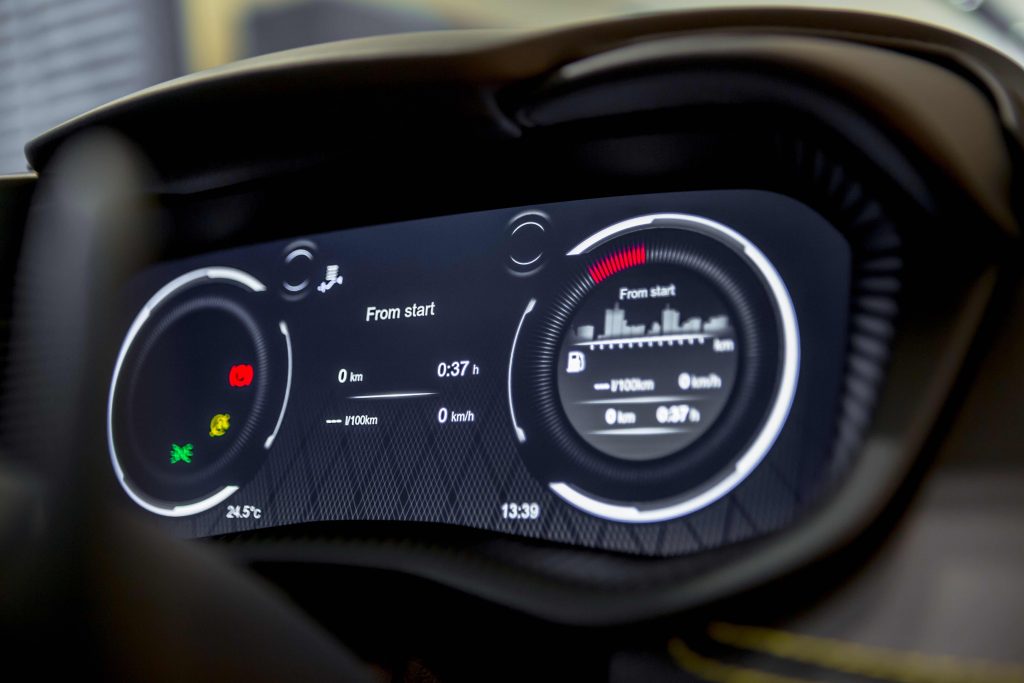 This customization also available in 3 other unique shades – Ceramic Blue, Stratus White & Lime
Essence, with some differences in options package, both interior and exterior, respectively.
The Aston Martin DBX is available from the base price of RM818,000.00, while the Aston Martin DBX – Intrepid Aura, available from RM 958,000.00 (both price stated excluding duties and taxes).