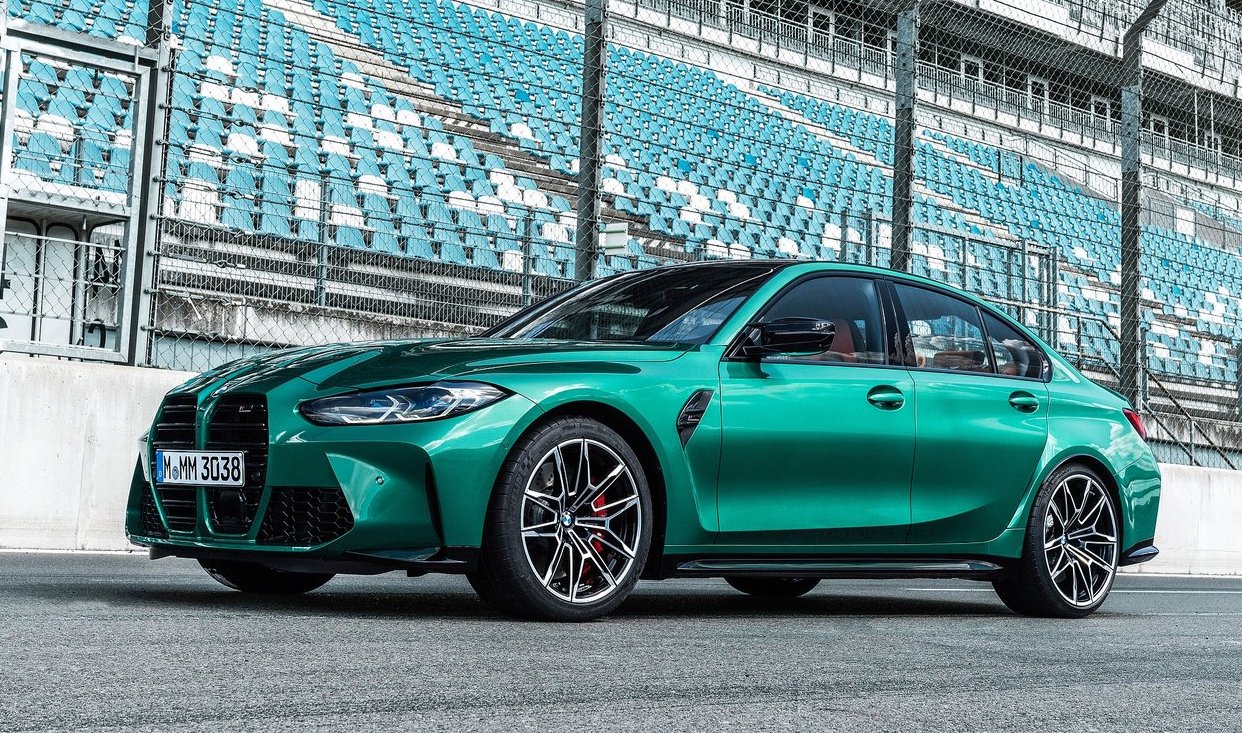 Pre-bookings for this latest BMW compact performance sedan is also now open. 
BMW Malaysia has recently commenced pre-bookings for the all-new G80 BMW M3 Competition. Having made its global debut only two months ago, this latest iteration of the Bavarian marque's iconic sports sedan model is set to arrive here in June 2021.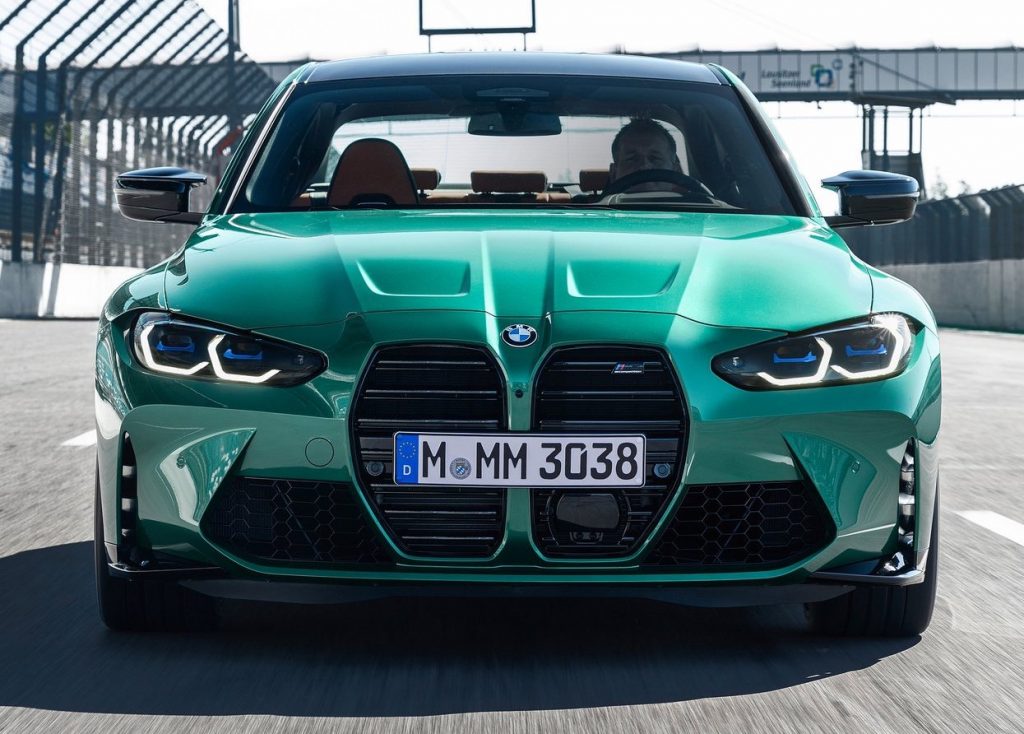 Pre-bookings are currently live on the BMW Shop Online platform with two variants to choose from, the standard BMW M3 Competition and the BMW M3 Competition with Innovation Package. Prices for both during this pre-booking promotional period stand at RM 664,800 and RM 722,800 respectively.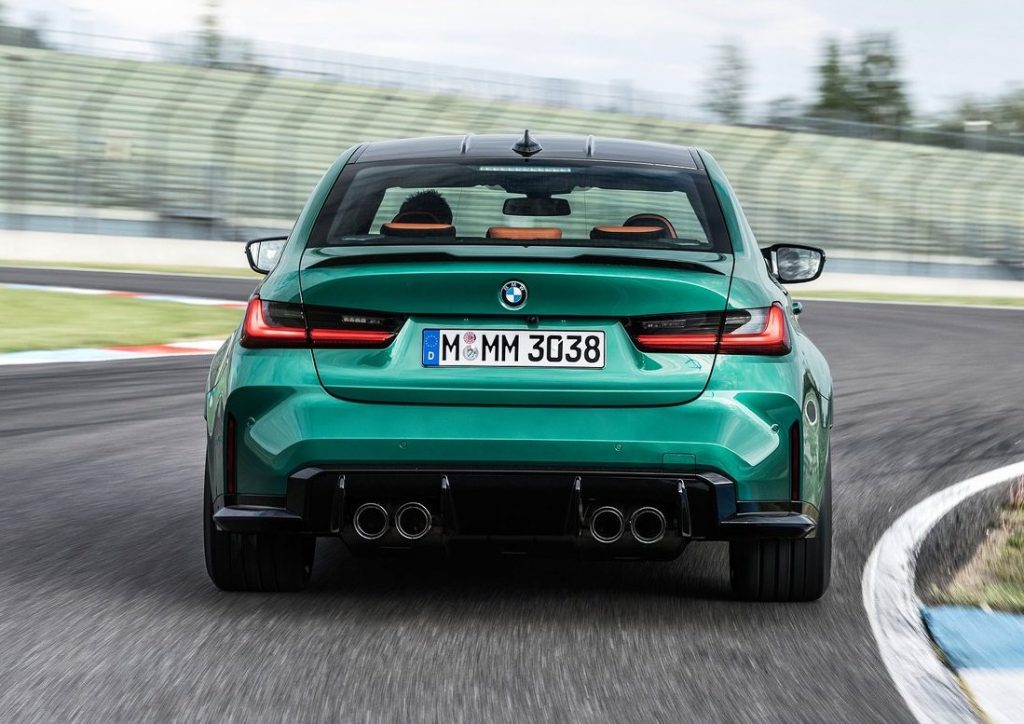 At this point, it might be a reasonable question to ask as to what the innovation package brings to the table for it to cost an extra RM 58k over the standard M3. Well, the answer to that is quite a lot actually, as this optional package, which incidentally normally retails for RM 75k, includes a host of niceties one would typically expect to be standard on a car costing nearly three-quarters of a million ringgit.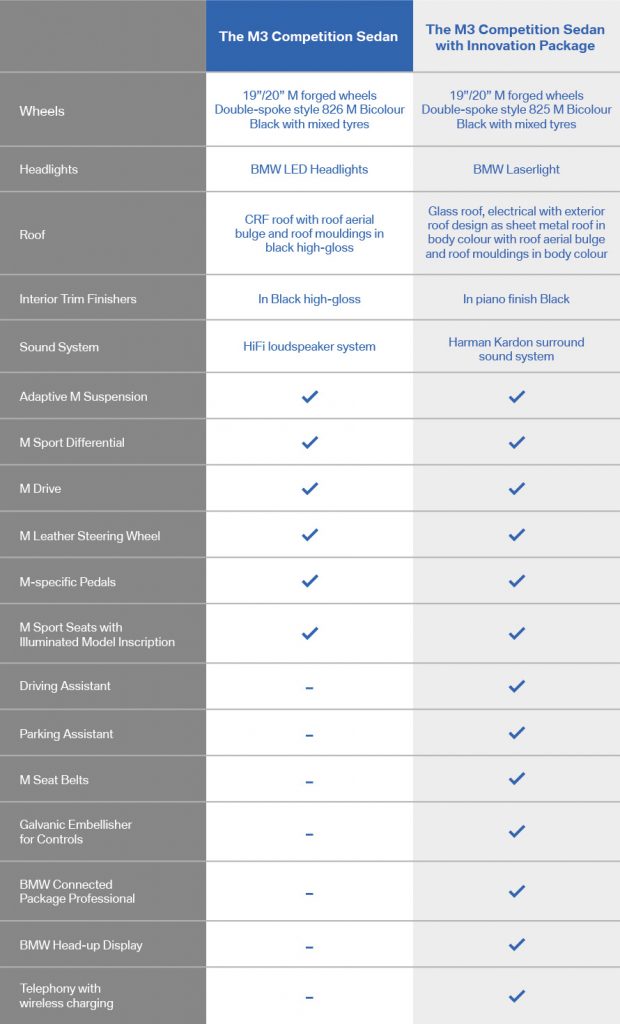 On the outside, the Innovation Package only adds BMW's signature Laserlight and a glass sunroof to the M3 Competition. A different style of alloy wheel design to further distinguish that one has ticked the Innovation Package box on the option list.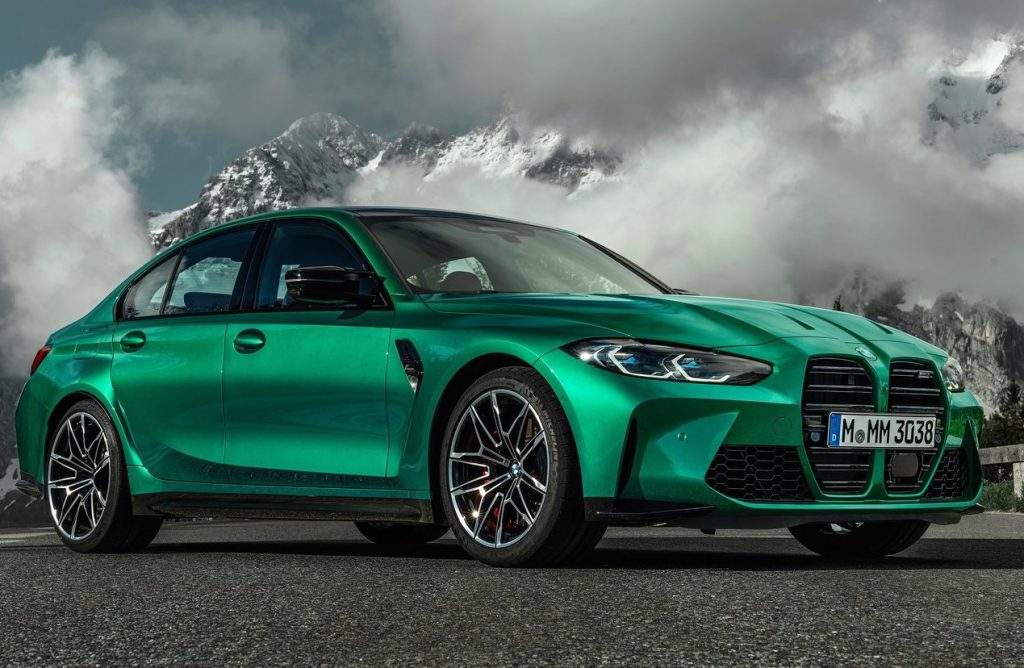 It is however on the inside where the Innovation Package piles on the goodies, as the Innovation Package adds both BMW Connected Package Professional and Driving Assistant the M3 Competition. Bringing with its crucial active safety aids such as Lane Departure Warning, Lane Change Warning, Automatic Emergency Braking and Rear Cross Traffic Alert.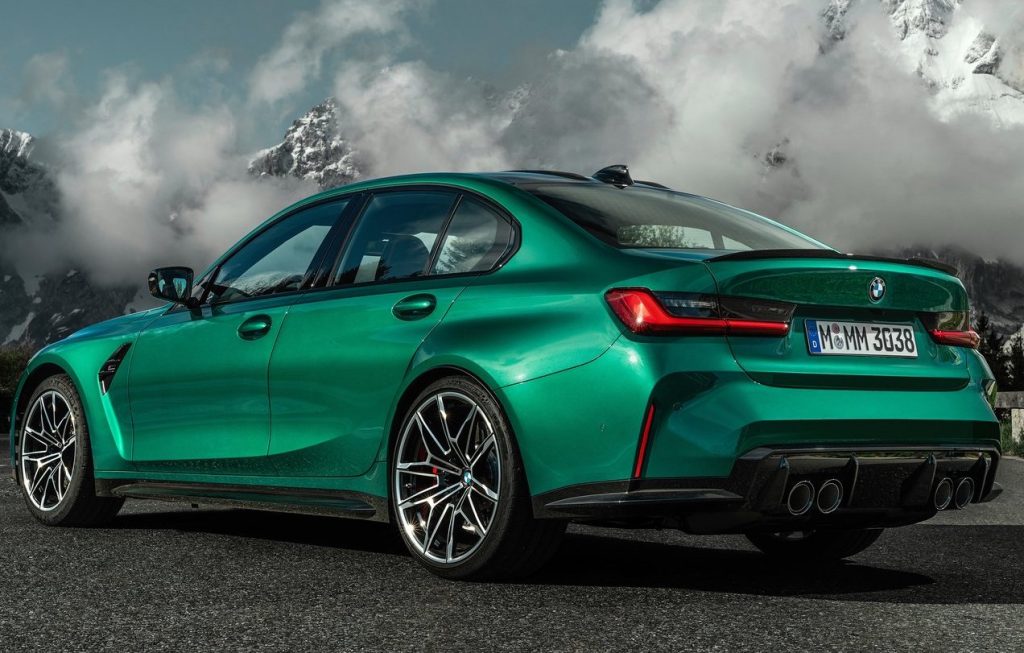 Also included within this optional package are other niceties like a heads-up display, a Harmon Kardon surround sound system, Parking Assistant with Reversing Assistant, a tire pressure monitoring system and extended Bluetooth and USB functionality with wireless charging. Piano black BMW individual interior trim pieces and galvanic embellishments on the controls are also featured within this package, as are M seat belts.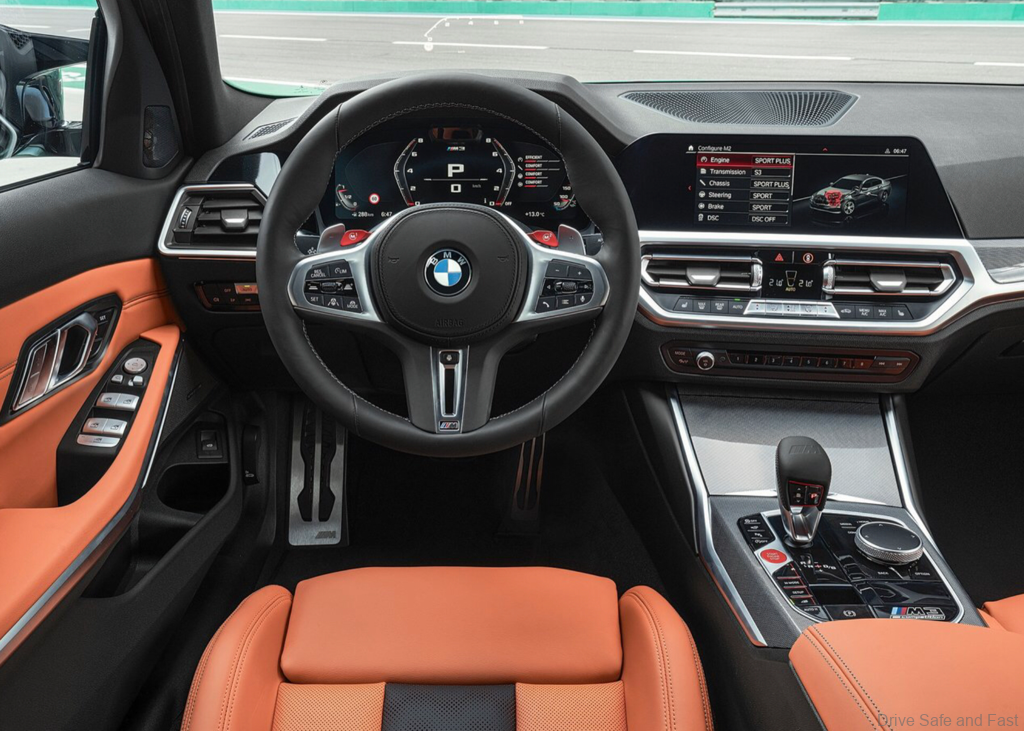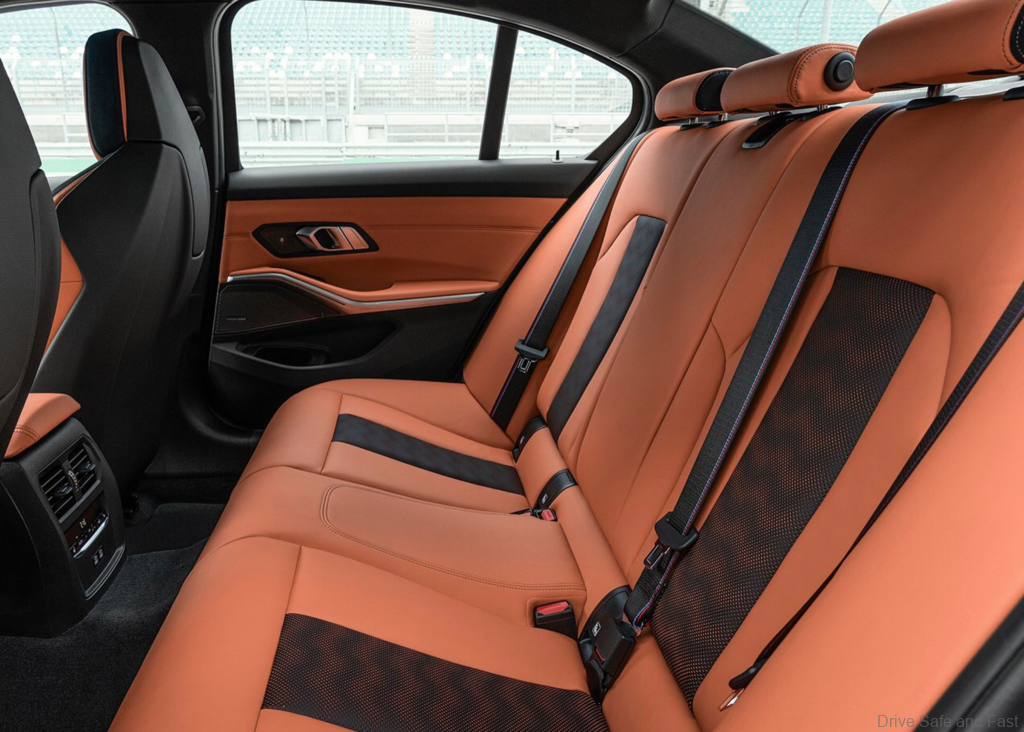 Nevertheless, the important performance aspects still remain the same in both M3 Competition variants. Thereby meaning both M3 models feature 3.0 litre twin-turbocharged M-tuned straight-six that outputs 510 hp and 650 Nm of torque. While a six-speed manual transmission and all-wheel drive is available for other regions however, Malaysian models are only available with 8-speed M Steptronic automatic transmission with Drivelogic which sends power to solely the rear wheels.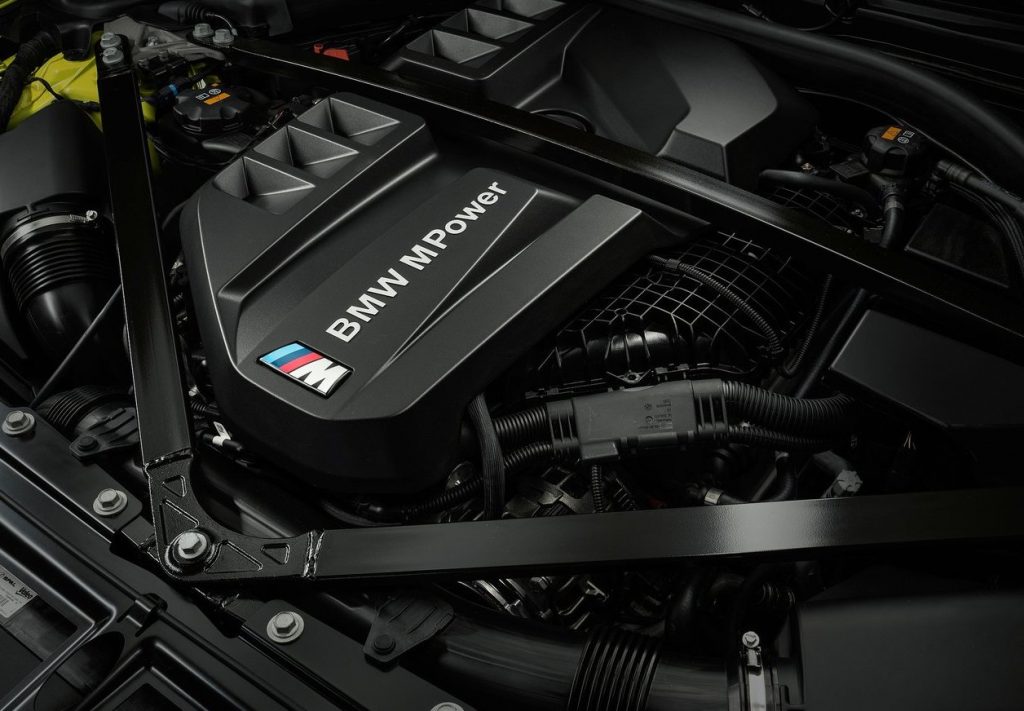 Both M3 variants are standard too with other M performance bits like the adaptive M suspension, M Sport differential and M Drive drive mode selector. An M leather steering wheel, M Sport seats and M-specific pedals are also present within the cabin both models.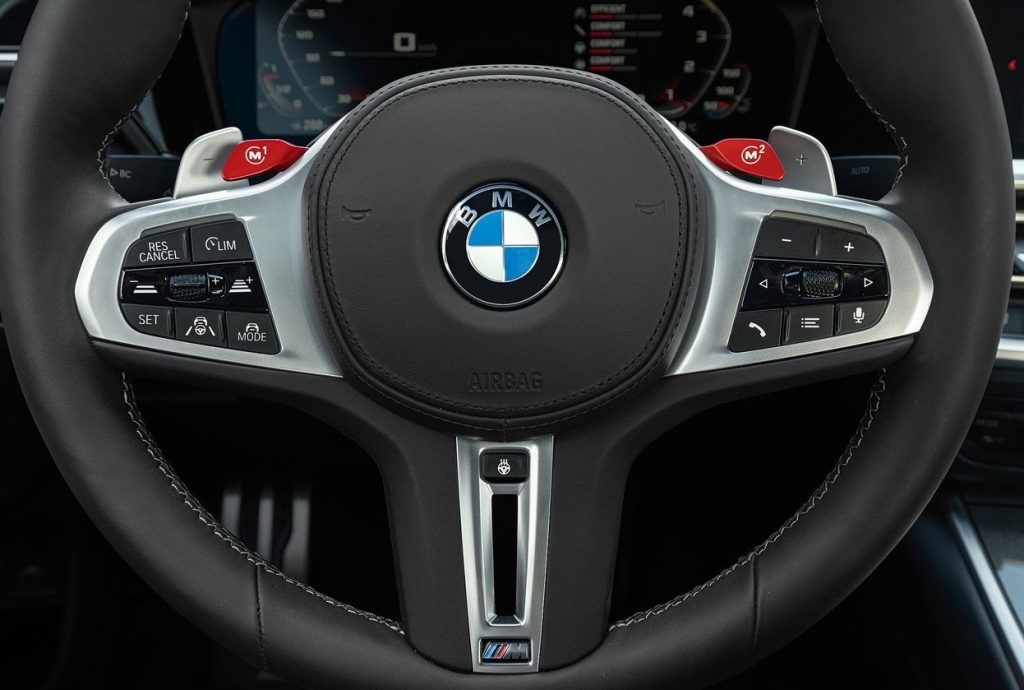 Seven exterior colours are available to be chosen for either M3 Competition variant, with perhaps only Black Sapphire doing an adequate job in hiding that massive lung-shaped kidney grille up front. If however you want more impracticality in your performance Bavarian bruiser, BMW Malaysia has also commenced pre-bookings for the M4 Competition too.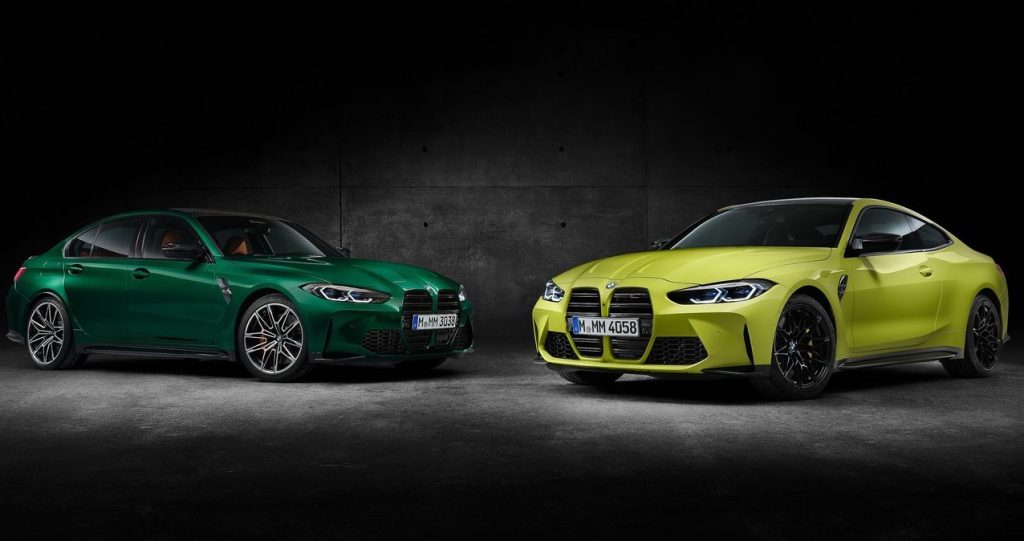 PRESS RELEASE: BMW Malaysia today introduced its newest campaign for the high performance BMW M portfolio, commencing with online pre-booking for the All-New BMW M3 Competition and the All-New BMW M4 Competition Coupé – two highly-anticipated, iconic performance vehicles from the premium automaker. 
Harald Hoelzl, Managing Director of BMW Group Malaysia said, "The fascination with M, as seen with the recently introduced M vehicles is a testament to the passion that owners of the BMW brand have for thrilling sportiness. With the upcoming All-New BMW M3 Competition and the All-New BMW M4 Competition Coupé, we aim to continue driving this passion with our fans of the BMW M portfolio here, emulating our motorsports capabilities from the track and combining it with our philosophy of uncompromised everyday practicality and comfort."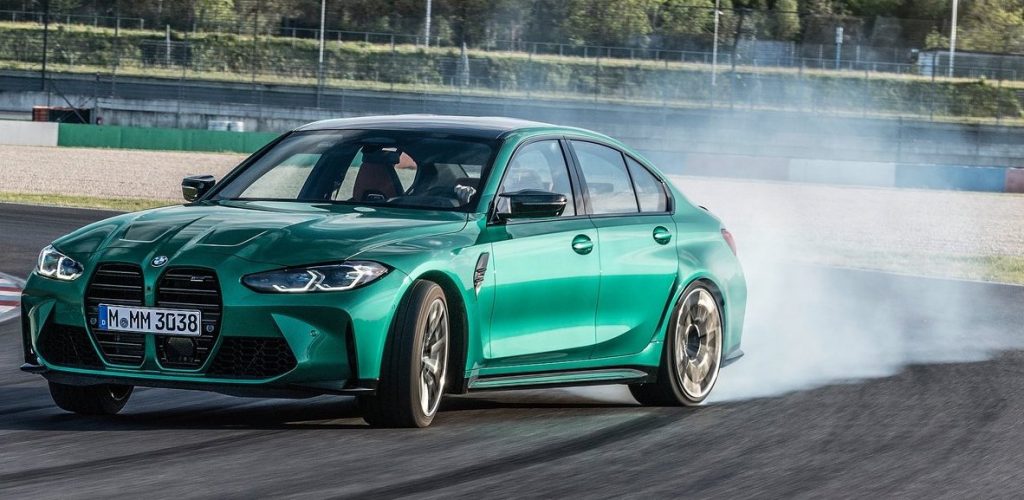 This year, BMW Malaysia has driven a successful product offensive for the BMW M portfolio – despite a challenging period for the automotive industry in 2020. With six new M Performance models introduced in the last 10 months, BMW Malaysia also celebrated Malaysia Day with BMW M Owners at the ///Malaysia Day Drive. There was no greater sense of national pride than seeing the BMW M4 lead car – clad in Chan Wen Bin's BMW M4 GT4 winning livery design, at the forefront of a fleet of BMW M high-performing vehicles.
The infamous BMW M Secret Garage in Munich, Germany was also brought to life in Malaysia for the very first time at the M Town event in Malaysia this year, which introduced the First-Ever BMW M8 Coupé and the First-Ever BMW M8 Gran Coupé, along with the All-New BMW X3 M Competition and BMW X4 M Competition for the local market.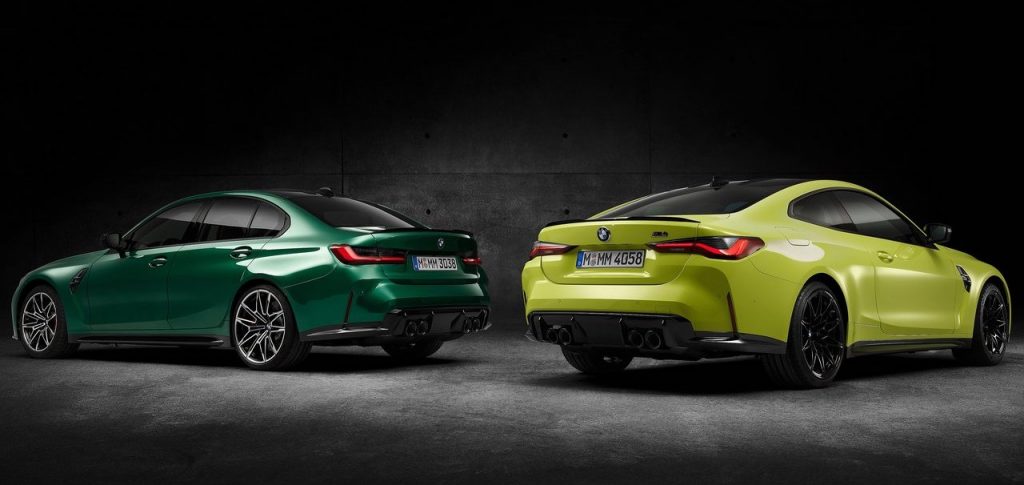 Pre-Booking Now Available for the All-New BMW M3 Competition and All-New BMW M4 Competition Coupé.
Both the incoming new models are available for pre-booking on the BMW Shop Online platform from now until 31st December 2020 at RM5,000 each. The BMW Innovation Package will also be available as an option for both new models to offer prospective owners a Premium Ownership Experience that is truly their own.
Prospective owners are also entitled to special pricing and offerings for the All-New BMW M3 Competition and the All-New BMW M4 Competition Coupé – including being the first few customers to receive their vehicles in 2021.
Estimated pricing for the new models (on the road, without insurance) are:
The All-New BMW M3 Competition RM 664,800.00
(with Innovation Package) RM 722,800.00
The All-New BMW M4 Competition Coupé RM 684,800.00
(with Innovation Package) RM 740,800.00
Visit the BMW Shop Online platform via https://shop.bmw.com.my/ to experience and pre-book the All-New BMW M3 Competition or the All-New BMW M4 Competition Coupé today as well as the other portfolio of M Vehicles available in Malaysia.