Automotive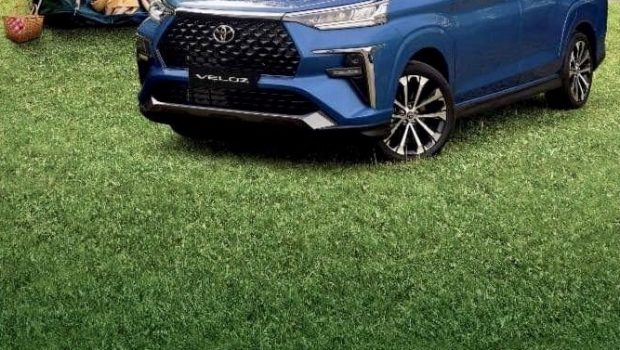 Published on October 22nd, 2022 | by Hammer
0
Why The Veloz Is RM94k And The Alza is RM75k
Toyota Veloz MPV Bookings Already 7,000 And Rising.
Toyota wants to market this all new Crossover as an upmarket alternative to its sibling the latest 2022 version of the Perodua Alza MPV which has more than 52,000 bookings and so its selling price will reflect a slight premium.
See, Toyota markets this new Veloz as a Crossover (because it sits a little higher than the Alza) and the Alza is a MPV. However, both are almost the same in form and function.
Yes, for most well informed (car enthusiasts) Malaysians drivers, the new 2022 model Alza is a direct sibling to this all new Veloz. The drivetrain and technology is very similar. The partnership has been forged since the start of Perodua's business and there have been a few models before this that was shared.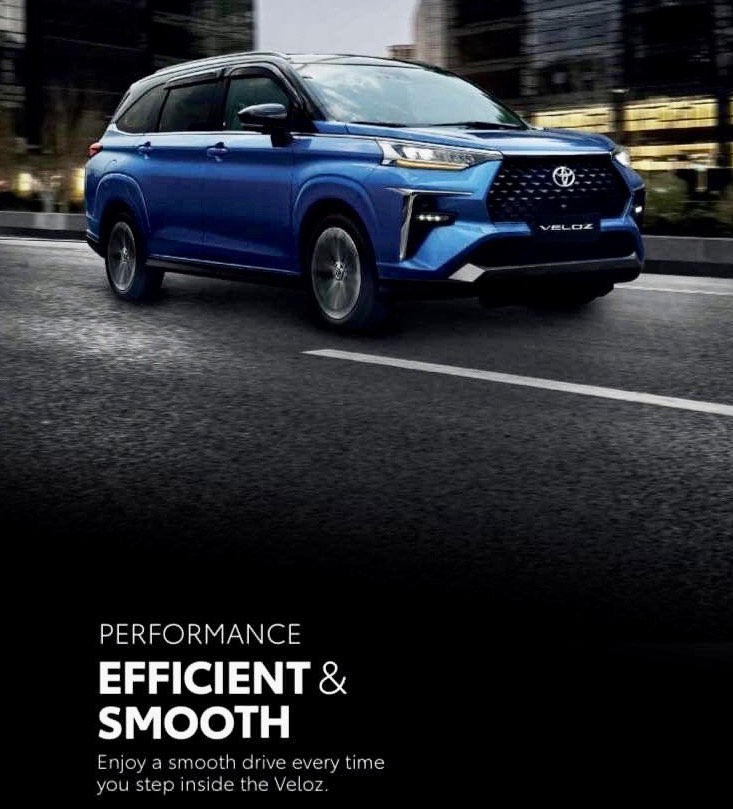 This time around, Toyota engineers and designers have decided to move away more from Perodua and this is why you will see quite a number of differences between both MPV's.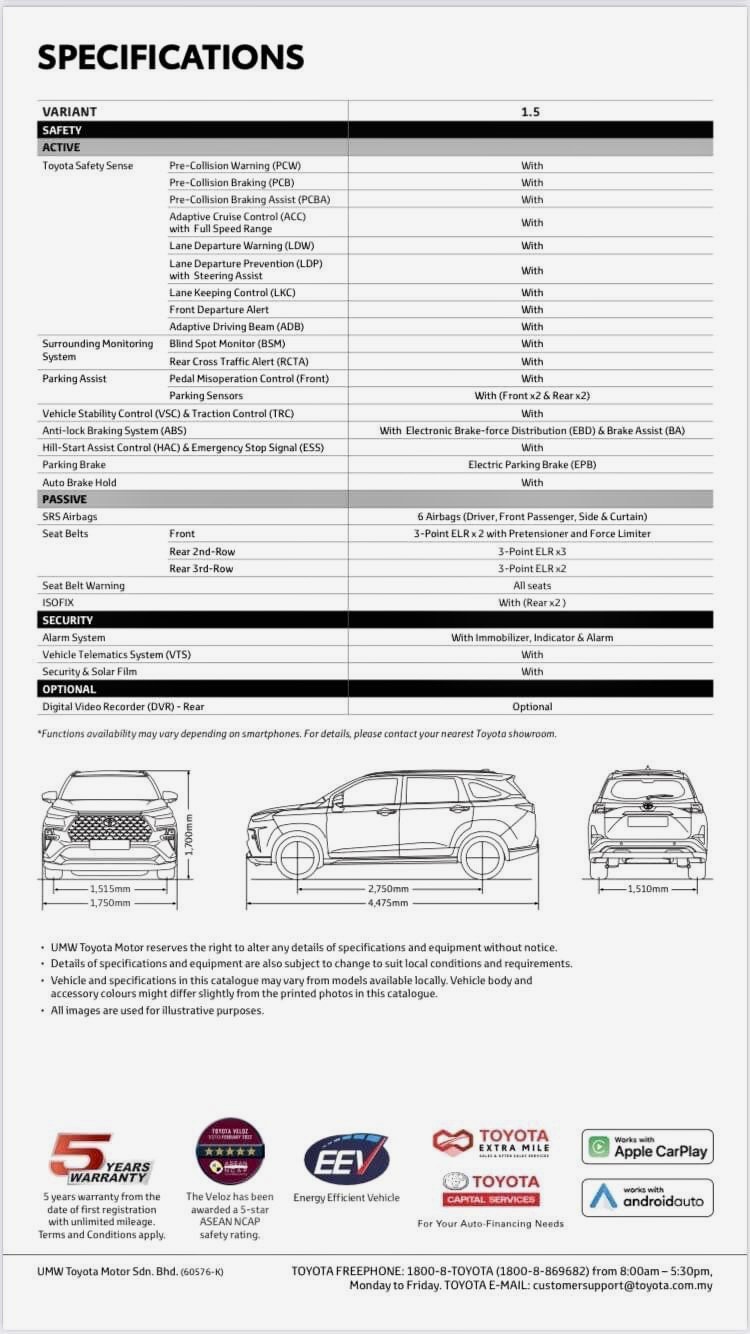 Below we share 9 major differences between the 2022 model Alza and this Toyota Veloz.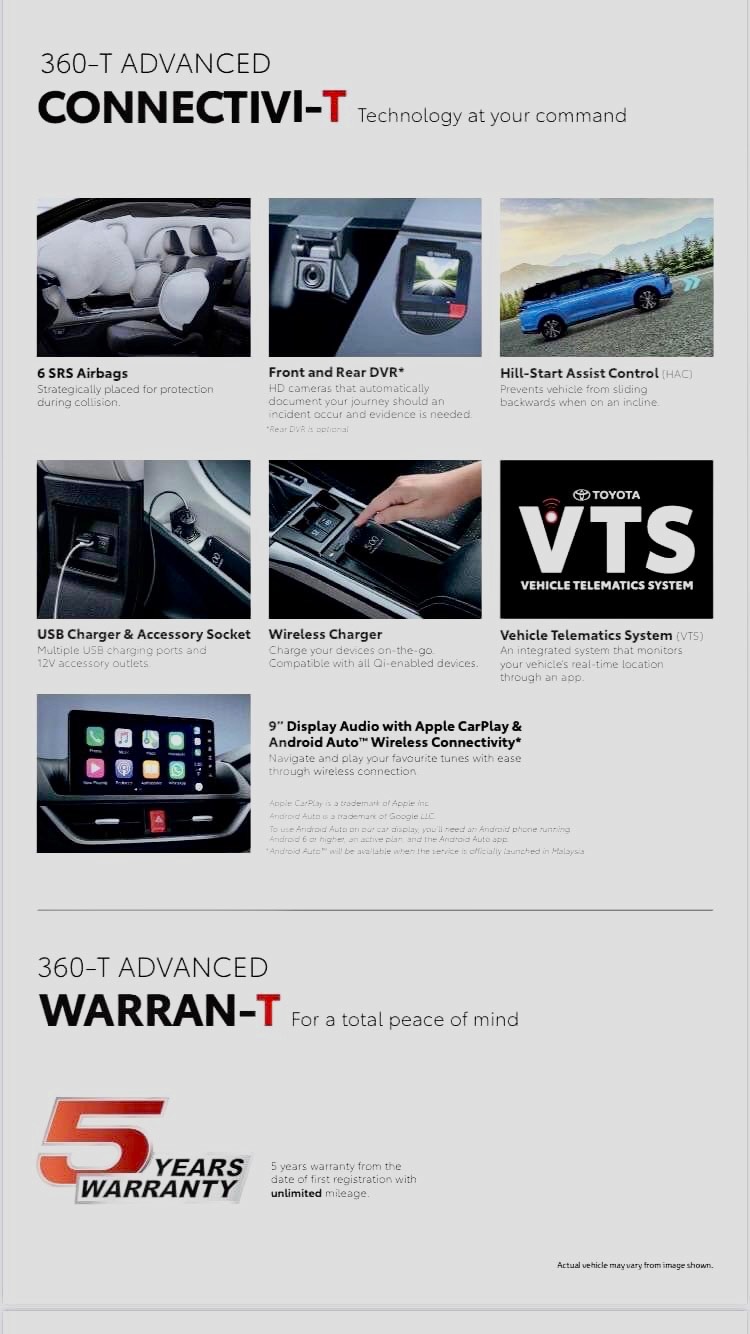 The Veloz looks more sculpted than its sibling, featuring an entirely redesigned front fascia and new body panels all around. It comes with a modern looking honeycomb-like front grille, LED headlights and L-shaped fog-light bezels.
The Veloz gets rear disc brakes for added braking power.
There is also a different digital meter cluster and touchscreen infotainment system.
The Veloz sits a little higher and has a ground clearance of 200 mm.
This Toyota Veloz comes with 17-inch alloy wheels and puddle lamps.
Like the exterior, the cabin of the Toyota Veloz is different from the Alza. It has a two-tone black and white finish, leather upholstery, and LED ambient lighting.
Also available inside the Toyota Veloz is a wireless charging for smartphones.
This Toyota Crossover will be available with Toyota Safety Sense as standard. This gives the MPV intelligent safety features such as a pre-collision system, front departure alert, pedal misapplication control, lane departure assist, rear crossing traffic alert, and blind-spot monitoring.
It carries a TOYOTA badge inside and outside and for many buyers this represents a premium. Well known fact that TOYOTA engineering and finishing is a step higher.