Automotive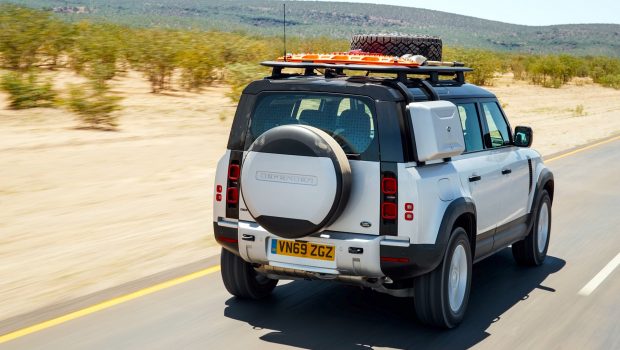 Published on December 5th, 2021 | by Hammer
0
2020 Defender Has PIVI Pro And More To Challenge Rivals
Here are some interesting facts and features of the all new Defender that is also shared with its more expensive and luxurious sibling, the Range Rover.
This latest multi award winning Defender 4×4 SUV introduces a new digital revolution of the brand, supporting Software-Over-The-Air (SOTA) updates designed to ensure that the new Defender always has access to the latest software and enabling the Land Rover very own fast and intuitive new PIVI Pro infotainment system.
PRESS RELEASE: This Pivi Pro touchscreen infotainment was recognized by the prestigious motoring jury from AUTOBEST last year and received the SMARTBEST 2020 award dedicated to the best connected technologies in the industry.
Jointly developed with LG, Pivi Pro is Jaguar Land Rover's advanced vehicle infotainment system offers seamless human-machine interface (HMI), allowing customers to make full use of Software-Over-The-Air (SOTA) without compromising its ability to stream music and connect to apps on the move
The new Defender takes SOTA technology to a new level, with 14 individual modules capable of receiving remote updates. By allowing customers to download data remotely, electronic updates cascade down to the vehicle immediately, with no need to visit a Land Rover retailer.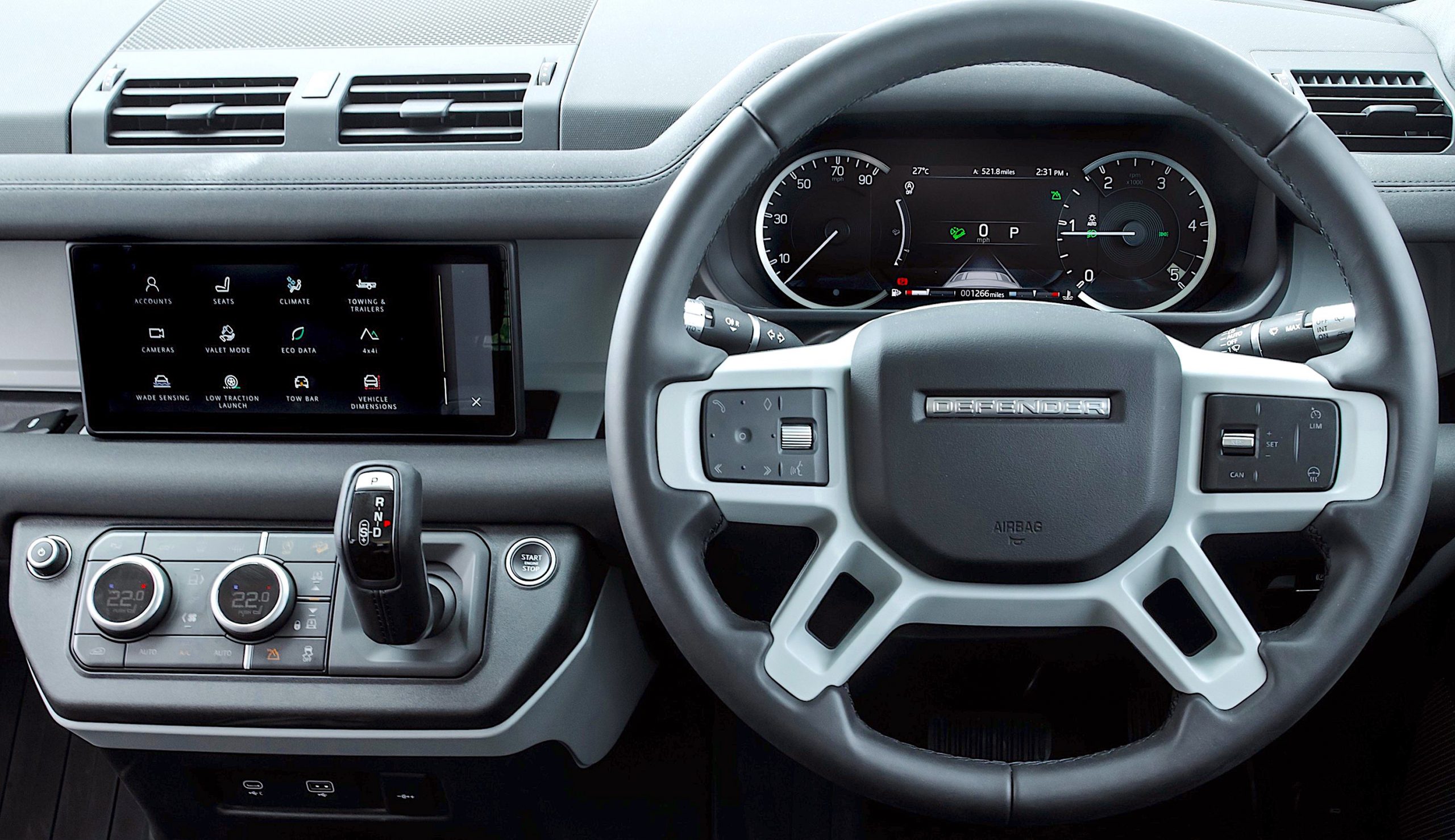 Software updates are sent to the vehicle and downloaded in the background using the vehicle's built-in data plan. Once ready, a notification will alert customers to the availability of an update, allowing the installation to be scheduled for a convenient time.
Inspired by the latest mobile devices, the new Defender also employs advanced consumer technology including high performance Snapdragon processors and advanced QNX operating systems to deliver its connected features.
Just as the breadth of dynamic capability of the Defender is underpinned by a new body architecture, its connected technologies are enabled by EVA 2.0, which supports the next generation of driver assistance and customer convenience systems.
The new Defender is as technologically advanced as it is durable and introduces the new Land Rover PIVI Pro infotainment system. This next-generation touchscreen-based system is intuitive and user-friendly, requiring fewer inputs to perform frequently used tasks.
Inspired by the latest smartphones and accessed through the central 10-inch touchscreen, the PIVI Pro infotainment system offers an always-on design that provides instant responses, even when starting the vehicle for the first time.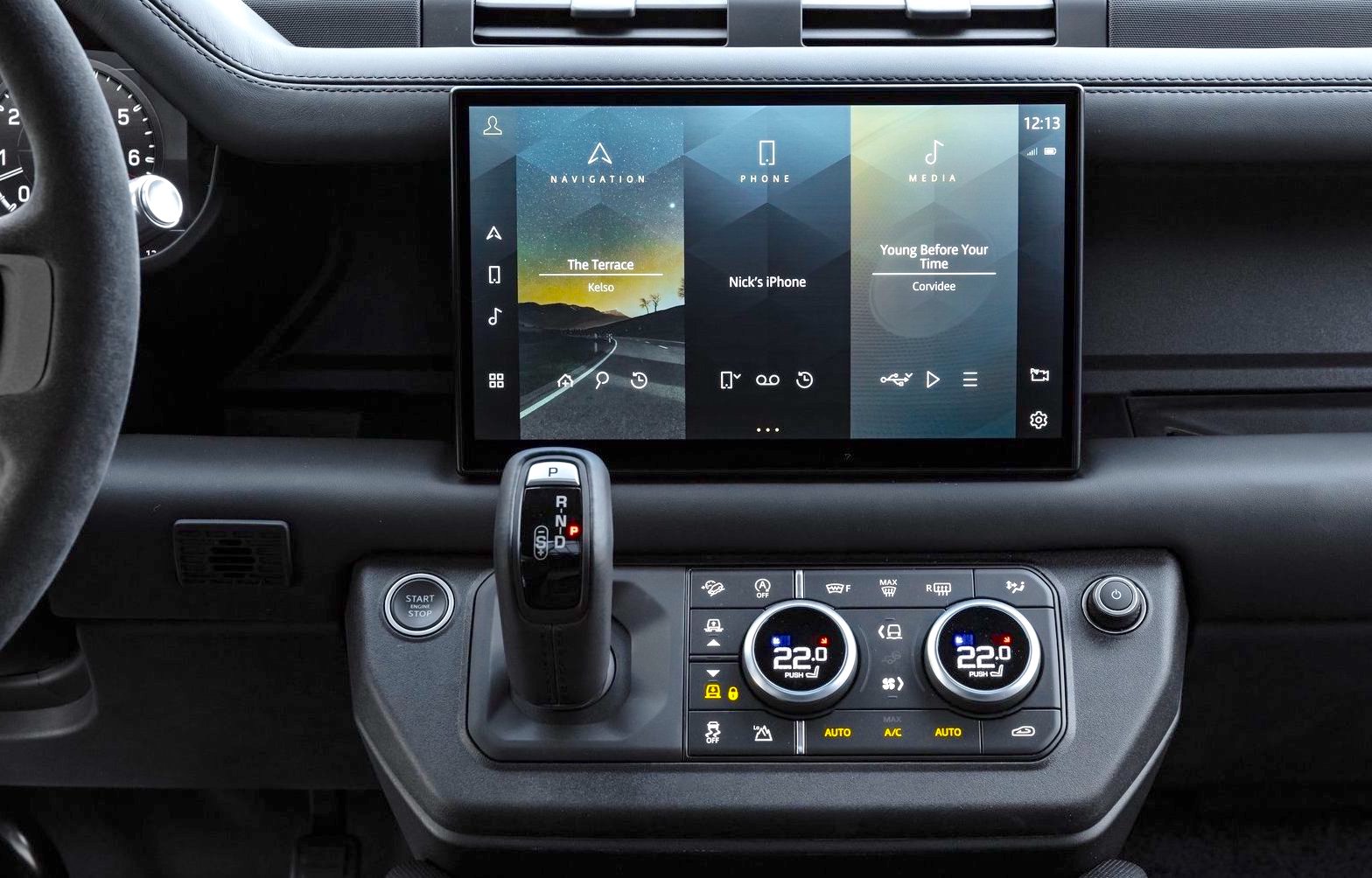 Supported by a built-in back-up battery, navigation initialization is designed to take just seconds while an easy-to-follow menu structure helps ensure customers can carry out the most common tasks directly from the home screen in an effort to reduce driver distraction.
The easily customized and redesigned layouts reduce the number of steps by an average of 50 percent versus previous Land Rover systems and incorporates wireless device charging and Apple CarPlay® and Android Auto™ as standard for intuitive smartphone integration. Its Bluetooth technology can even connect to two smartphones simultaneously.
The new navigation system is designed to use self-learning algorithms and dynamic guidance to help optimize routing, while Smart Voice Guidance is designed to cancel audio instructions when drivers are travelling in familiar surroundings. Maps can be kept up-to-date thanks to SOTA technology.
In combination with the 12.3-inch Interactive Driver Display, the advanced system is designed to provide high-definition 3D mapping within the instrumentation, leaving the central touchscreen free to control other applications.
The high-resolution digital instruments can be configured to show a pair of conventional dials, full-screen 3D navigation guidance or a combination of the two, allowing drivers to optimize the display to suit the circumstances and their individual preference.
Customers can even keep tabs on the new Defender from afar, using the Land Rover InControl® Remote technology, which allows owners to monitor its location, fuel level, lock and unlock the vehicle, and even initiate the climate control to heat or cool the cabin before setting off on their journey.
A new Generation 2 Head-up Display (HUD) is designed to assist in reducing driver distraction. The full-color backlit TFT set-up provides key information to the driver, while its new video capability can replicate displays from the central touchscreen, including articulation graphics to assist the driver in off-road environments.
The new Land Rover Electrical Vehicle Architecture (EVA 2.0), forward-facing digital camera, advanced ultrasonic sensors and powerful 3Gbit/s onboard network support a comprehensive suite of driver assistance technologies, with the cameras and sensors governed by a single integrated processor, or domain controller.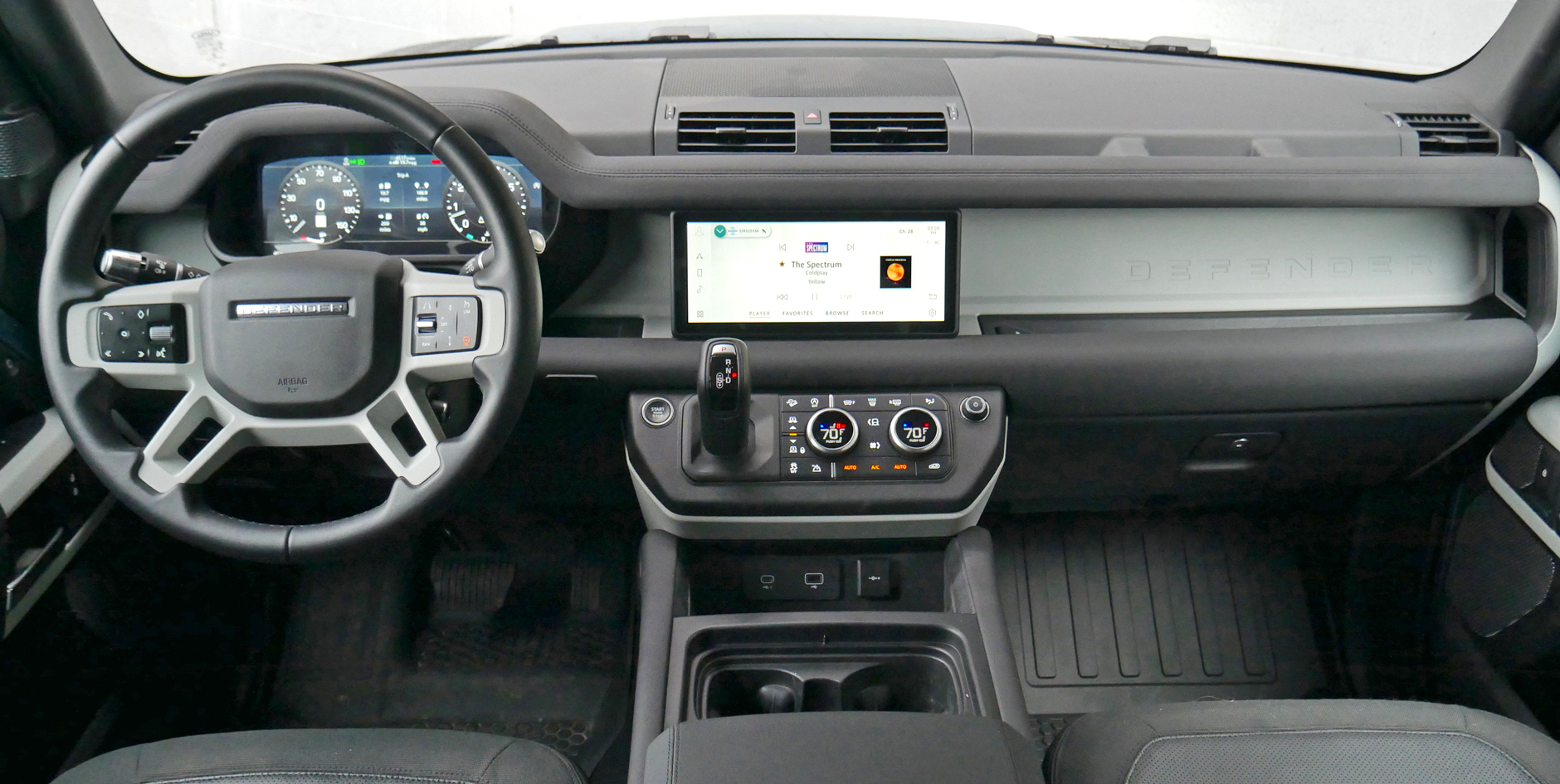 These include a 3D Surround Camera designed to provide both 360-degree plan and new 3D exterior perspective views of the surrounding area, both on and off-road. The advanced system provides enhanced augmented on-screen visualization when using Wade Sensing and ClearSight Ground View transparent hood technology, to improve visibility of the vehicle's surroundings.
To maintain rearward visibility, Defender models fitted with the front jump seat also feature ClearSight Rear View technology as standard. At the touch of a button, the frameless interior mirror switches from a conventional mirror to a digital screen showing a feed provided by a high-definition rear-facing camera mounted high at the back of the vehicle.
The clever technology provides a 50-degree wider field of vision over a traditional rear view mirror, effectively removing the rear pillars and spare wheel from the driver's line of sight, to assist in eliminating rear blind spots. The 1.7-megapixel camera also provides superior clarity in low light conditions and has a hydrophobic coating to maintain performance in wet and muddy conditions.
Blind Spot Assist comes standard on the Defender while an available Driver Assist Pack includes Adaptive Cruise Control and Rear Pre-Collision Monitor, which is designed to alert following drivers who are failing to slow down by automatically flashing the hazard lights, as well as Rear Traffic Monitor and Clear Exit Monitor are also included in the pack.
The comprehensive list of available driver assistance technologies includes Emergency Braking, Lane Keep Assist, Traffic Sign Recognition, Cruise Control and Speed Limiter functions, Driver Condition Monitor and front and rear Parking Aids, while the advanced chassis control features are supported by an ultra-fast Flexray network.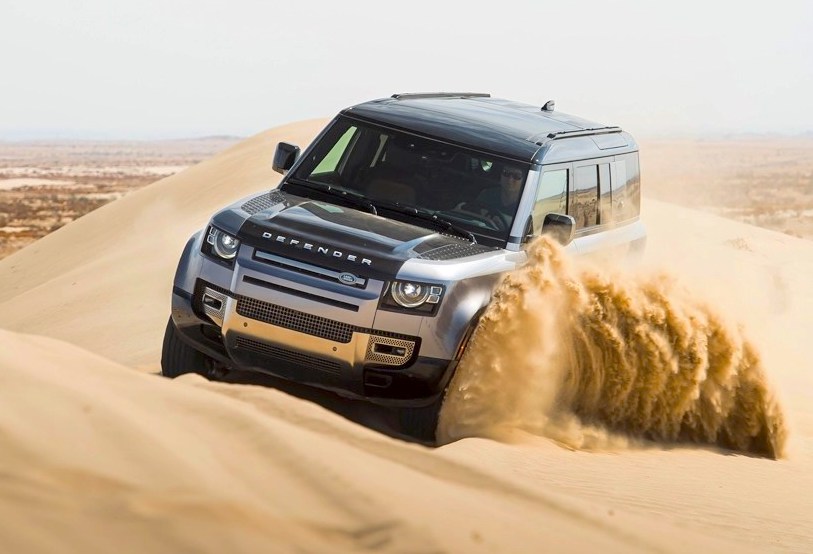 For the Malaysian buyer there are two engine version of the Defender on sale. The first engine option is a 2.0-liter 4-cylinder turbocharged petrol engine that retails for RM798,800.
The second powertrain option is a mild hybrid that combines with a 3.0L turbocharged petrol engine and this retails for RM998,800.