Automotive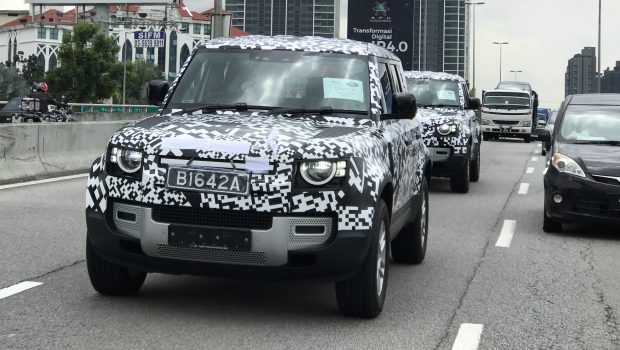 Published on August 19th, 2021 | by Joshua Chin
0
Land Rover Defender Spotted On The Road In Malaysia
This is the surest indication yet for the all-new Defender to be arriving over here soon. 
While the all-new Defender has been launched for well over a year now, this particular Land Rover however has nevertheless managed to take its own sweet time in arriving on our shores. In fact, Malaysia is pretty much one of the last few countries remaining to not yet receive what has been the most hyped SUV of 2020.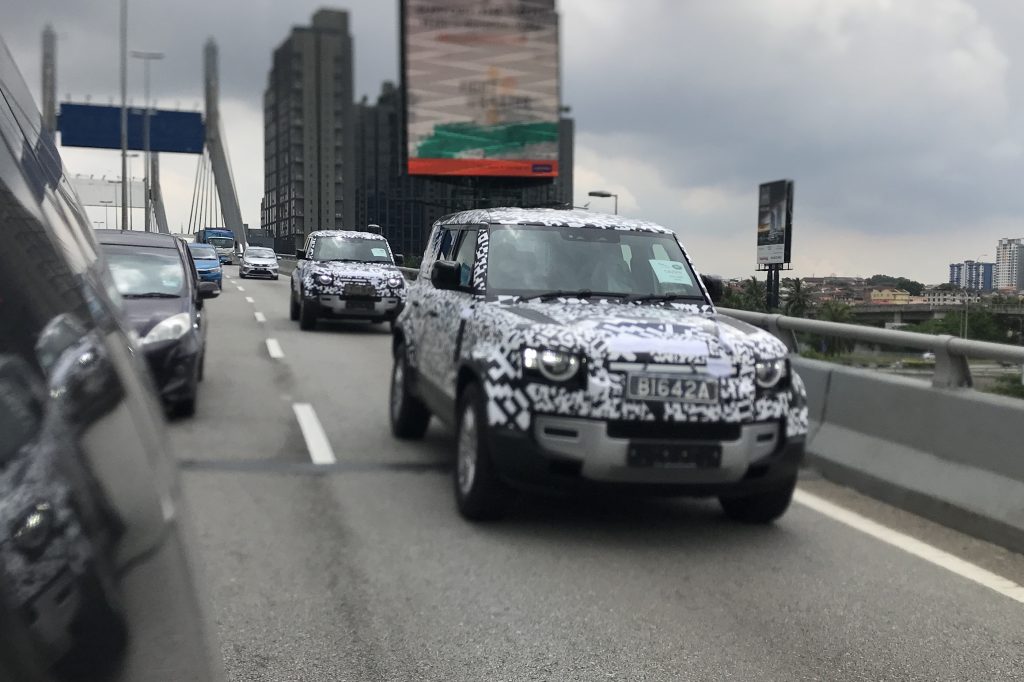 Better late than never though, it would appear that Jaguar Land Rover Malaysia will finally be launching the new Defender locally any day now. A conclusion arrived from the fact that not only has there has been a flurry of teasers regarding this SUV on various their social media channels in recent time, but also because the local automotive mediasphere is currently awash with pictures of a pair of these British bruisers roaming around the streets of KL.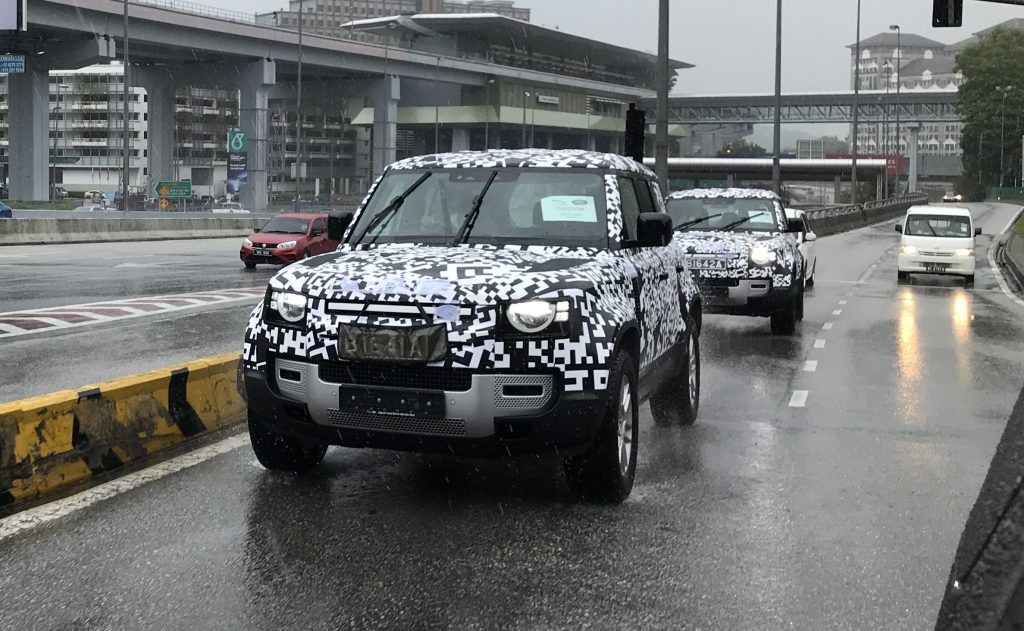 Hiding underneath what is a mostly redundant dazzle camouflage — seeing as this model has been officially unveiled for close to two years already — there are nevertheless a few clues which can be gleaned from this pair of Defenders spied here in regards to the specs that will be officially offered locally. Going by the fact that both cars spotted on the road here are of the longer wheelbase 110 variants for instance, could potentially point to the three-door 90 trim not to be making an appearance over here any time soon. 

Spotted too on both these Defenders are 19-inch alloys wrapped in chunky off-road tyres and the fancier Matrix LED headlights with signature DRLs, which is a good indication of the models to be officially offered here being rather well-off in terms of its spec. Continuing on the topic of specs though, what these spy shots here unfortunately don't show is what exactly is driving said shiny wheels.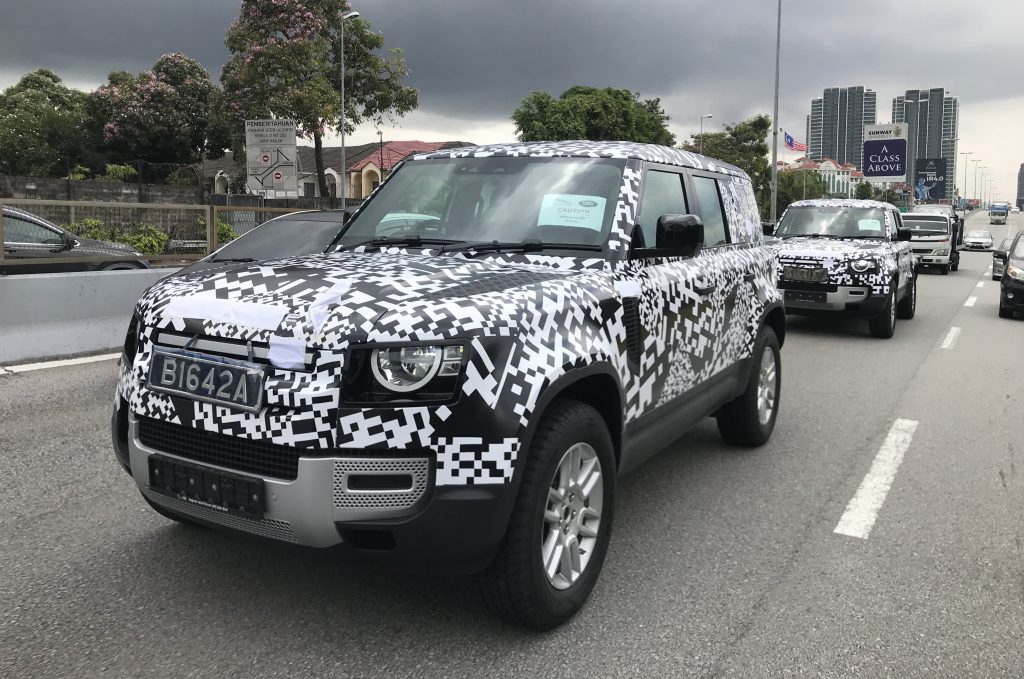 Having said that however, there is a high likelihood that under the hood of the Defender over here from launch will be a choice of either a 300 PS turbocharged four-pot or an equally petrol-powered 400 PS mild-hybrid turbo straight six. There could probably also be a couple of any oil-burners finding its way to the mix of power plants available locally, but it will be rather safe to say that the supercharged V8 model will sadly not be making its way here any time soon.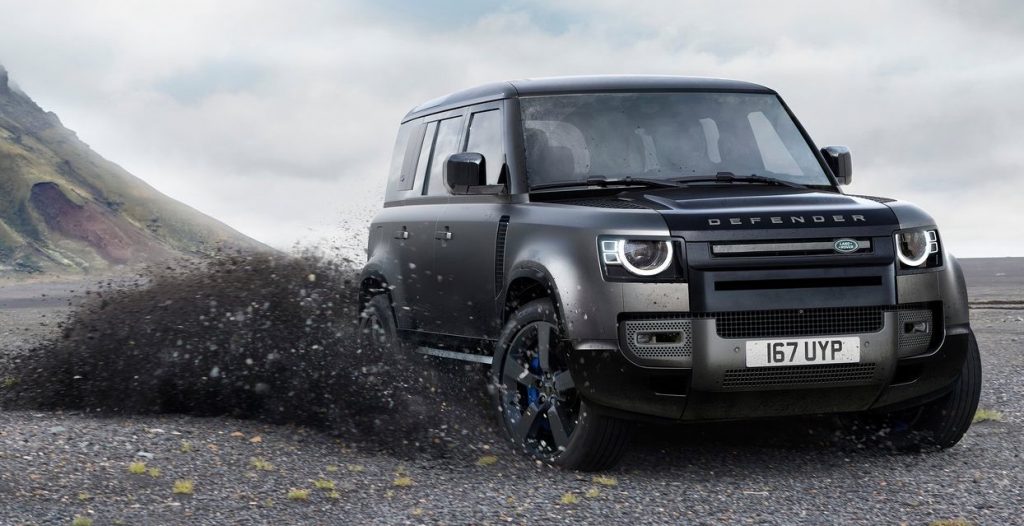 Safe to say also is that this new Defender coming to Malaysia will bring with it the same off-roading capabilities as its much-loved predecessor, not to mention its various tech toys and luxury accoutrements that are to be expected out of this poshed-up off-roader as well. And if sales elsewhere in the world are anywhere to go by at least, this British SUV will likely be a rather common sight on local roads in the near future too. 
Speaking about the near future though, Jaguar Land Rover Malaysia has yet to give an exact date as to when the new Defender will be landing locally. Prices too are also an unknown currently, but there is the reasonable expectation for it to retail somewhere between the RM 600,000 to RM 700,000 mark depending on trim.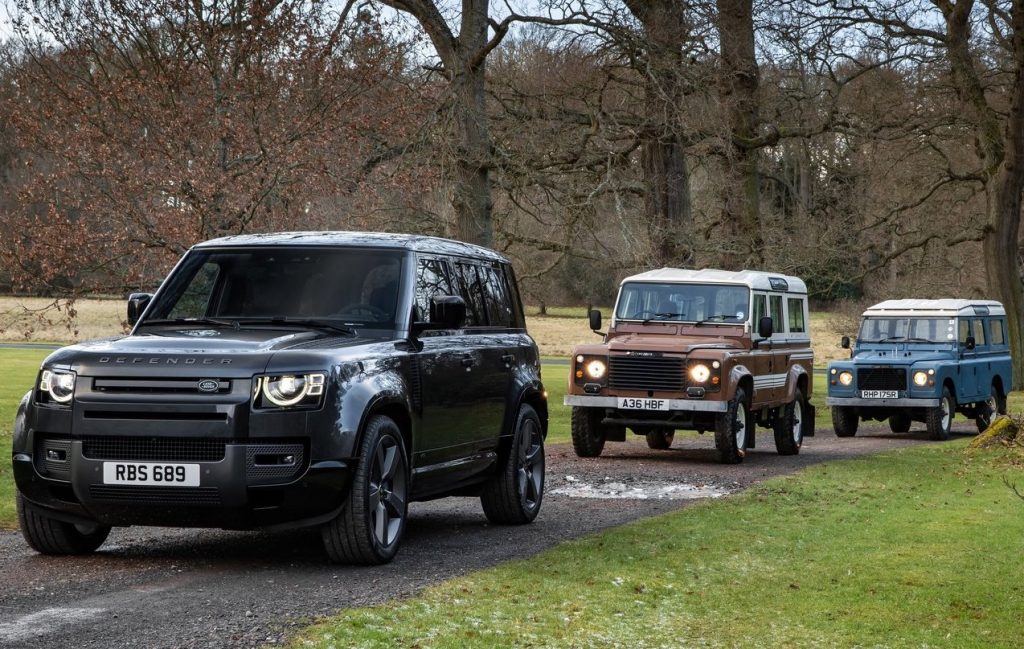 Now just veering off topic a bit and getting back to the subject of the camouflaging on the other hand, Jaguar Land Rover Malaysia might have actually done a better job in hiding their the fact that they're testing the Defender over here by just leaving the disguises off. That is because most people would then likely presume that this is perhaps a grey-import model, brought in by the many enterprising AP holders around.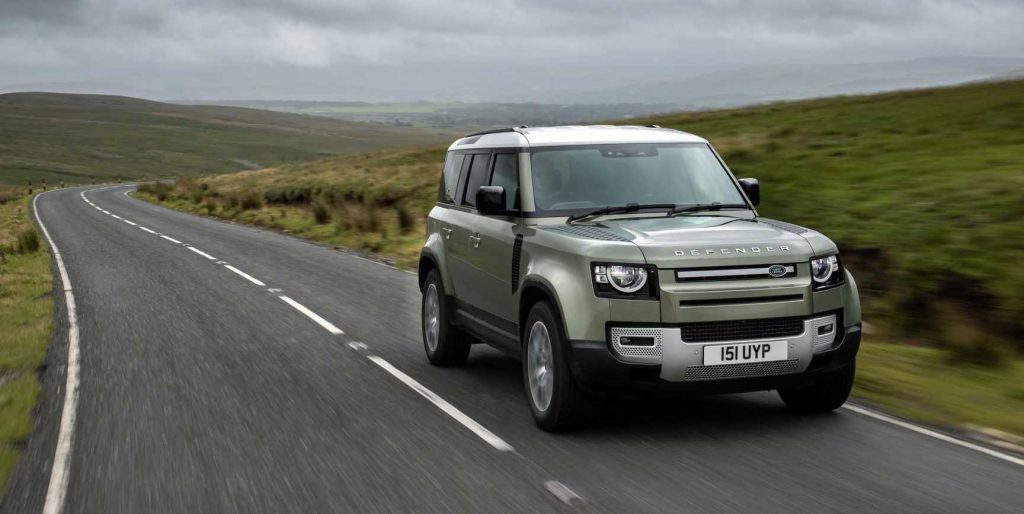 Considering that these spy shots here come direct from JLR Malaysia themselves however, there is perhaps room for interpretation then that the automaker would pretty much want for these cars to be noticed by the general public.