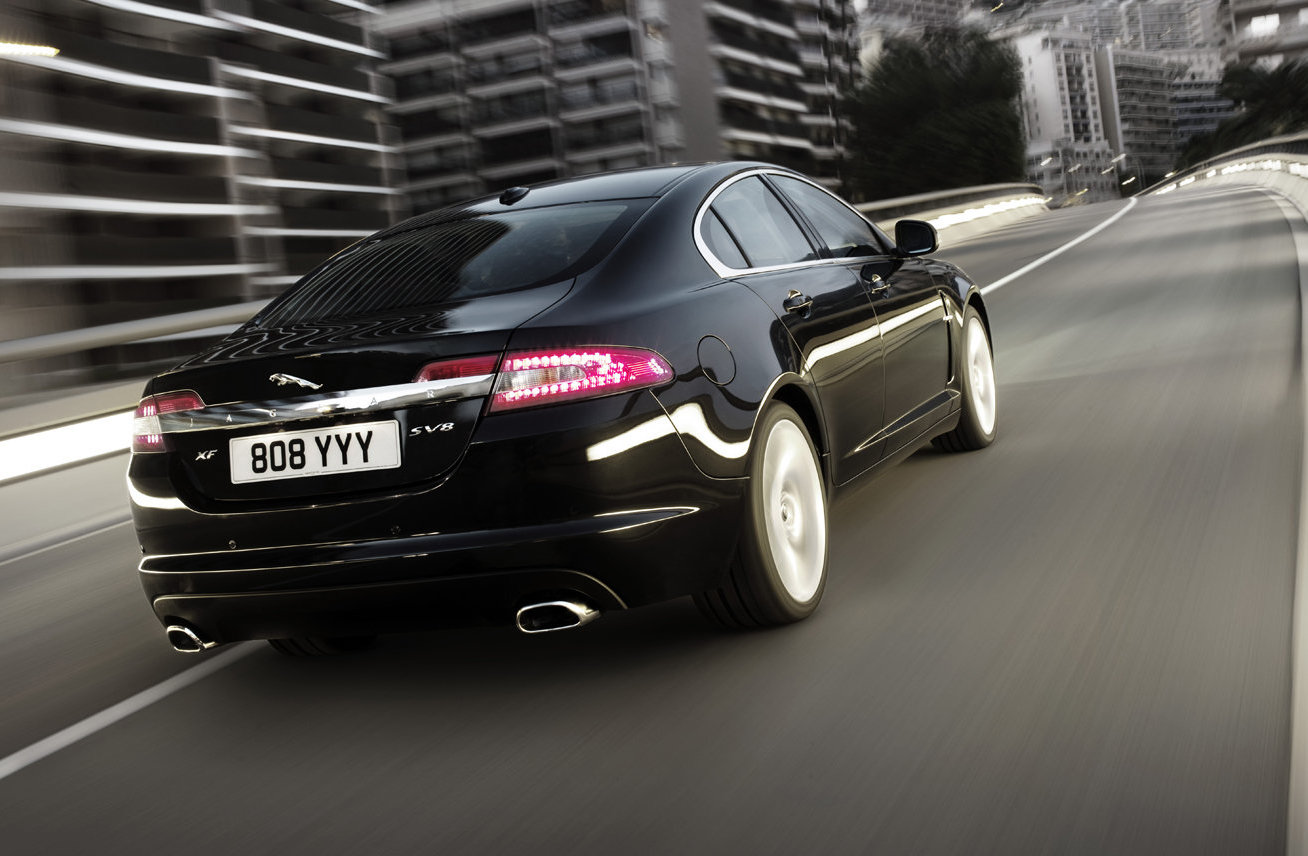 A lot of premium used car buyers have forgotten about the 2008 Jaguar XF which made a small impact at its launch as it was priced higher than the rival German executive car. BMW, Audi and Mercedes-Benz all had models in this segment with slightly lower pricing and better after sales network.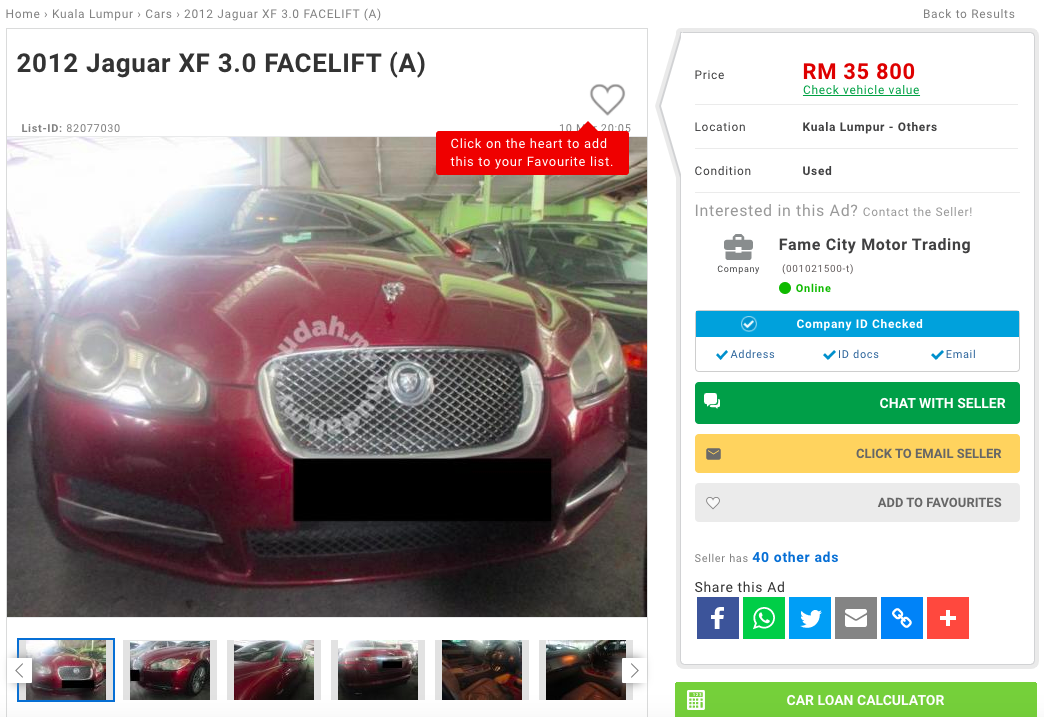 This is a superb looking machine from any angle. Even now after some 12 years since its introduction, the lines and detailing on the car carries a lot of attention when on the road. Parked, it gets even more admiring glances with its imposing chrome grille and evergreen profile. The aggressive single framed front grille sets the scene for a car with a strong on road presence. The curves, corners and lines all combine to establish a powerful image in every onlooker's eyes. An image that immediately makes you think about being seen in one. This car has attitude.
Step inside the cabin and a waft of animal hide scent fills your nostrils. The mix of high quality leather, metal and plastic takes you to higher place. Classy interior design is exemplified with real wood finishing. There is a 7-inch colour touch screen for your multimedia needs with a 30GB hard drive behind it. Apple and other multimedia products work easily with this system and Bluetooth connectivity is available. A large electric powered leather seat is ready for you. The other seats in the cabin offer ultimate comfort for 4 adults. The front seats are electronically adjustable for 4 ways. Memory function technology will remember the ideal seating position of the driver. The boot space is large enough for the golfing run with the buddies.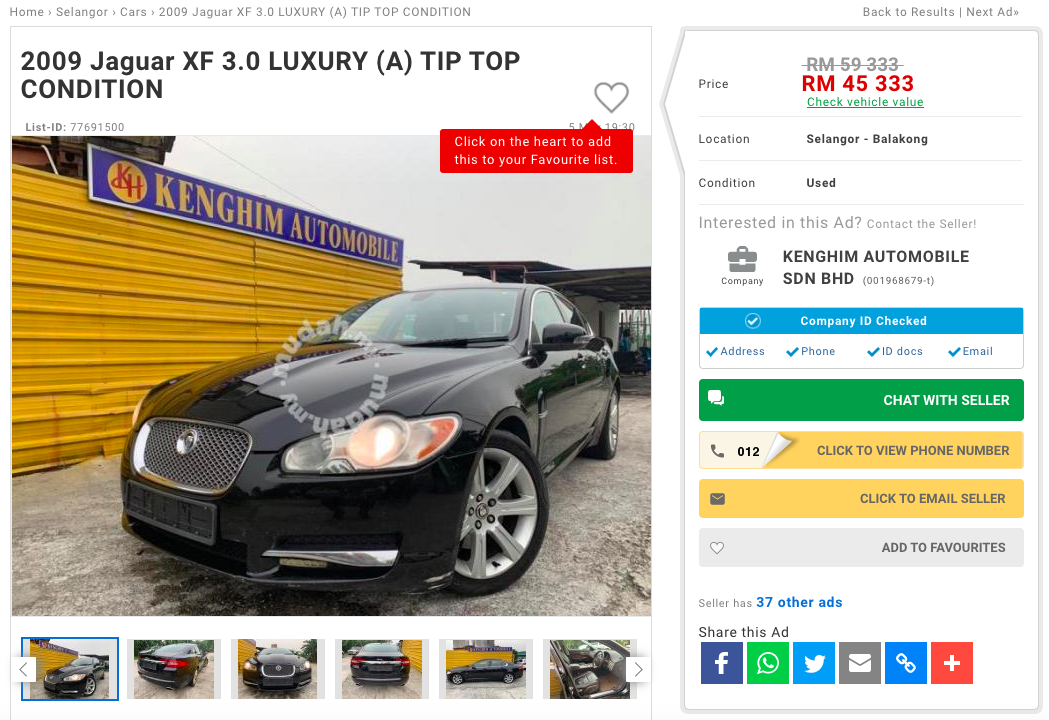 Why this car
Just two months into a serious market downturn and the used car market for luxury cars is starting to get hurt. More so with slow moving brands like Jaguar, Infiniti, Lexus, Bentley and even Range Rover. Now, the first owner of a Jaguar is no speed demon and will probably be a high earning individual who will not skimp on car maintenance. Also, this will probably be the 3rd or 4th car in the garage, so its usage will not be very high.
So, if you have a secure salary and benefits for the next 24 months working for a recession proof industry, then you can read on further.
Make sure the 'toys' are working
When you turn on the Jaguar XF using the pulsating red start button, the JaguarDrive selector should rise up to meet your palm, the instrumentation panel display should show its start-up sequence and the air conditioning vents should fluidly turn to the open position. Turn the JaguarDrive selector clockwise from P to D and vice versa, and for Sports mode you give it a little press.
The Jaguar XF on a test drive should provide sufficient pace in the lower gears and from second gear on, this engine should provide impressive midrange speed. There is plenty of power on tap for that high speed run where available.
The 6-Speed gearbox moves through the gears smoothly and allows for minimal loss of power. "Normal" and "Dynamic" modes are available, separated by longer stints in the gears, and higher on road performance. Manual gear changing is available through the use of paddle shifts which induces more fun from this luxury sedan. Cruise control is easily activated through steering wheel controls and works pleasantly enough. The car sticks to the road when cornering (under high speeds) perfectly. The engine purrs with a pleasant grunt of power. A nice engine growl emits from the engine through to the cabin as you travel in the lower gears. Pick up the pace and the noise becomes sweeter.
Classy yet modern in its design with delicate trimmings and spacious seating all add up to a pretty special car. A head turning, aggressive, stylish luxury sedan, a used 10-12 year old Jaguar XF is the ideal car to drive in the city and to take on the open highway once in a while.
Check for recalls and have they been addressed
There have been 13 global recalls issued for the XF, with the first addressing rear seatbelt issues in September 2008 and another coming just three months after for an instrument cluster issue. Potential fuel starvation issues triggered recalls in October and December 2009, August 2010 and December 2012, while a June 2011 recall centred on power steering issues. Potential fuel leaks came under scrutiny in December 2012 and August 2013.
Possible issues
Check all electronics via a full diagnostic check. Not by the used car dealer selling the XF, you need to get Sisma Auto to assist or a mechanic you trust and payment will be required. But if you get a clean bill of health then its worth the effort in the long run.
Check the fuel filler cap as there have been known issues. Check the rear brake discs as rear pads wear fast and then owners on a budget let them damaged the discs.
Jaguar XF 3.0 V6 Petrol Specifications
Engine: 6-cylinder DOHC 24v Petrol
Power: 238ps
Torque: 293Nm
Capacity: 2967cc
Transmission: 6-speed semi-auto
0-100km/h: 8.3secs
Top speed: 237km/h
Price when new RM488,000 and now between RM35,000 to RM48,000 for a 12 year old luxury car.