Motorcycles
News
Yamaha's Tricera Is An EV Trike Concept With Tri-Wheel Steering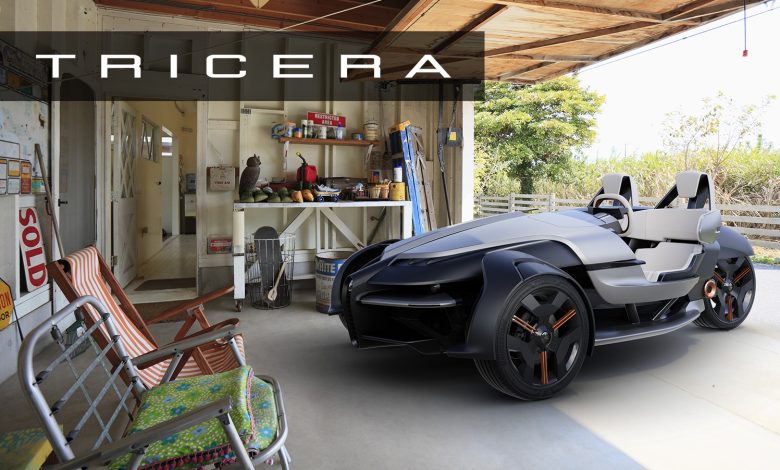 And the Tricera is only the start of the weird concepts Yamaha is showcasing at the Japan Mobility Show.
As expected from the people that brought us Godzilla and Gundam, the Japan Mobility Show has turned into a sort of arms race between Japanese automakers to outdo each other with wacky yet wonderful concepts. Honda for instance is set to showcase a supermini with recyclable polymer body panels, while Nissan is bringing along an all-electric outdoor-focused SUV with a set of steps that automatically descend from its boot. 
Though in terms of mad concepts, the ones to beat this year looks (for now at least) to be Yamaha. Such is because the Japanese motorcycle maker has since previewed its Tricera all-electric trike concept, which apparently has three-wheel steering.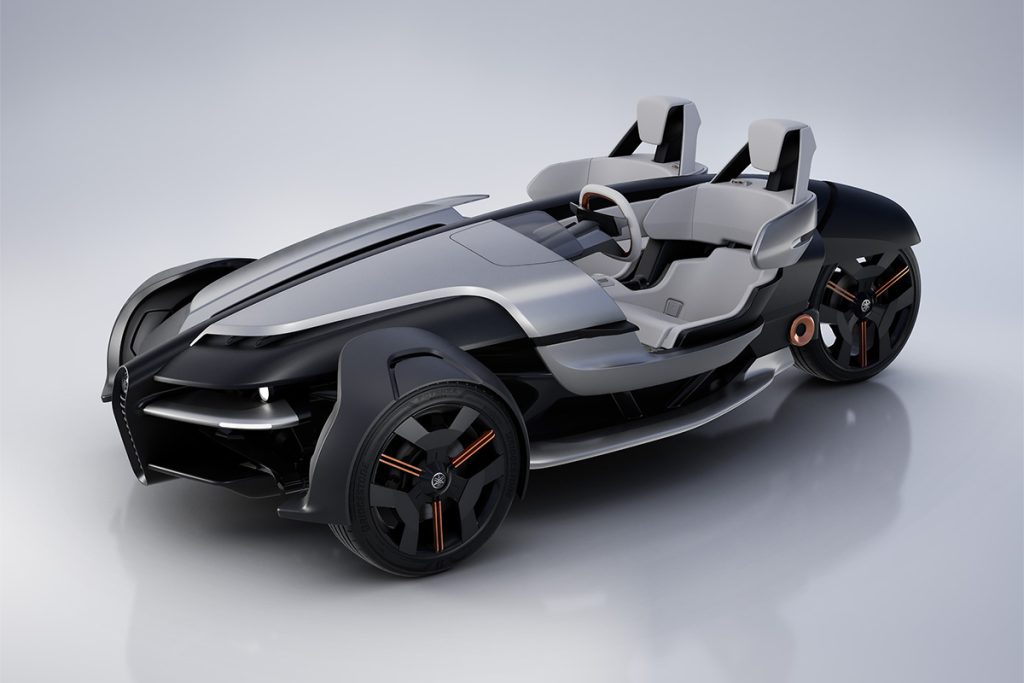 And no, this isn't just any normal rear-wheel steering feature that is automatically controlled by the vehicle either. Instead, Yamaha has explicitly stated that users will be able to select a manual mode to operate the rear wheel steering independently. A feature, which according to them, will hence allow its users 'for the sense of accomplishment that comes when acquiring and developing new driving skills'.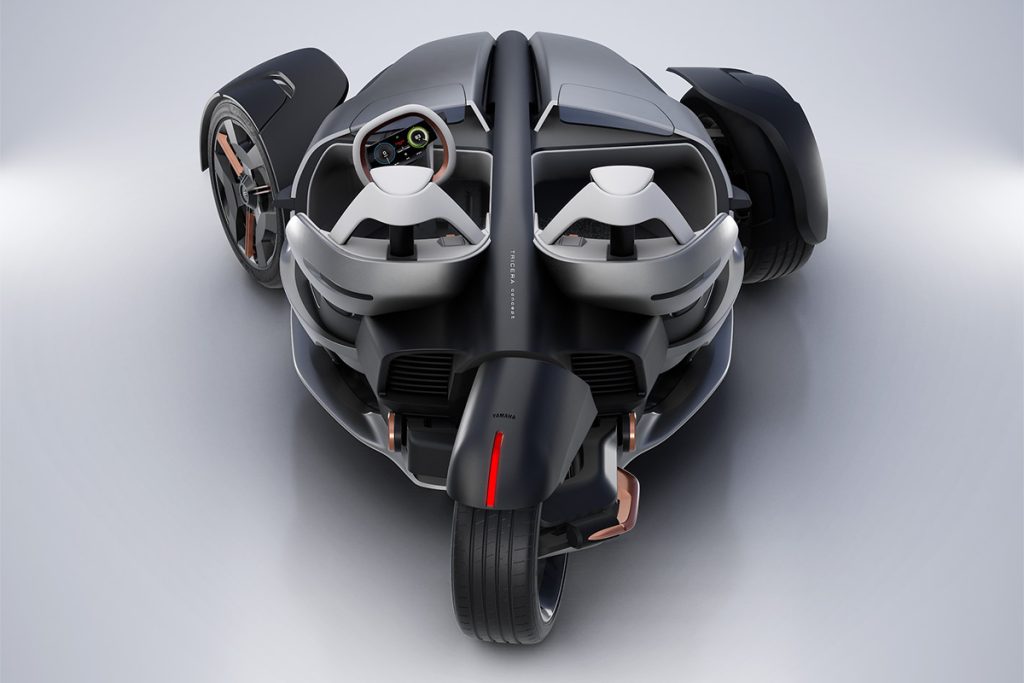 Touted by Yamaha as to be the antithesis of modern mobility that is shifting towards automated driving, the Tricera is apparently developed with the idea of delivering 'the unparalleled feeling of freedom of an open-top car but also a new intensely satisfying and exciting driving experience'. Unfortunately however, with this being just a concept thus far, little concrete information regarding the technical specifications, much less its the production possibility, of this all-electric trike is made known thus far.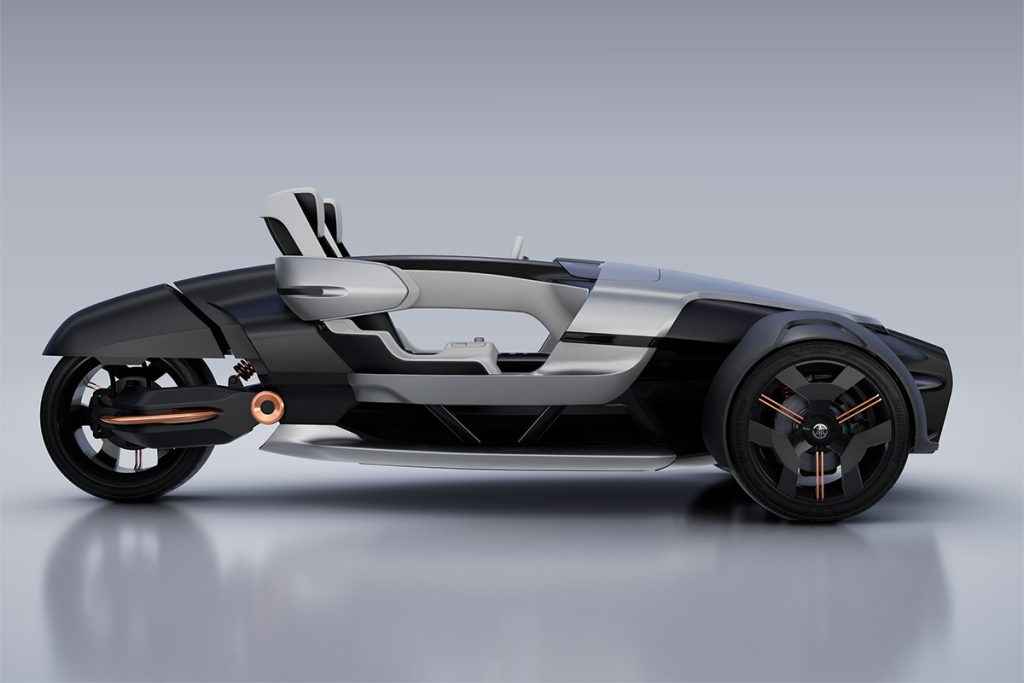 Similarly coy too has Yamaha been regarding the details of its TMW concept. Though it is nevertheless known for the company's first off-road adventure Leaning Multi-Wheeler (LMW) features a rather interesting hybrid powertrain setup, with electric hub motors driving the two front wheels as its rear wheel is driven by the engine.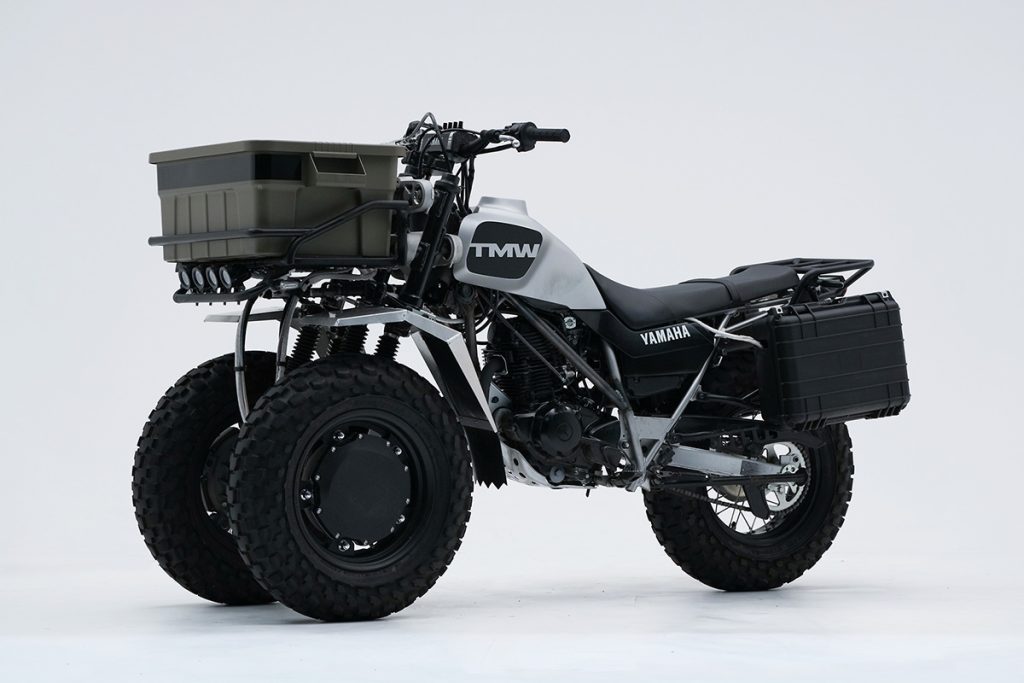 More impressively than that however is perhaps the fact that while the front two wheels of the TMW is capable of moving independently and feature excellent adaptability for various surface conditions, Yamaha touts for its LMW linkage to enable the mounting of a large front carrier rack up front, which will amazingly stay level with the ground even when the trike is in a lean or on an incline.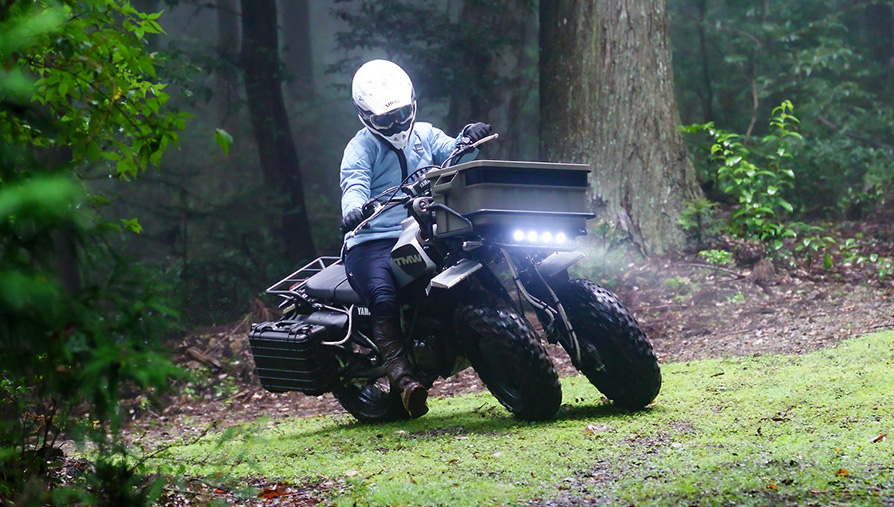 As for something that has four wheels meanwhile, Yamaha will be bringing along a hydrogen-combusting concept of its existing YZR1000R recreational off-highway vehicle to the Japan Mobility Show too. Likely using the same direct-injection hydrogen-combustion technology as the 5.0-litre H2-burning V8 engine it has previously co-developed with Toyota, the company touts for this concept to preview a way for it to go green while still retaining the unique appeal of these engines alive.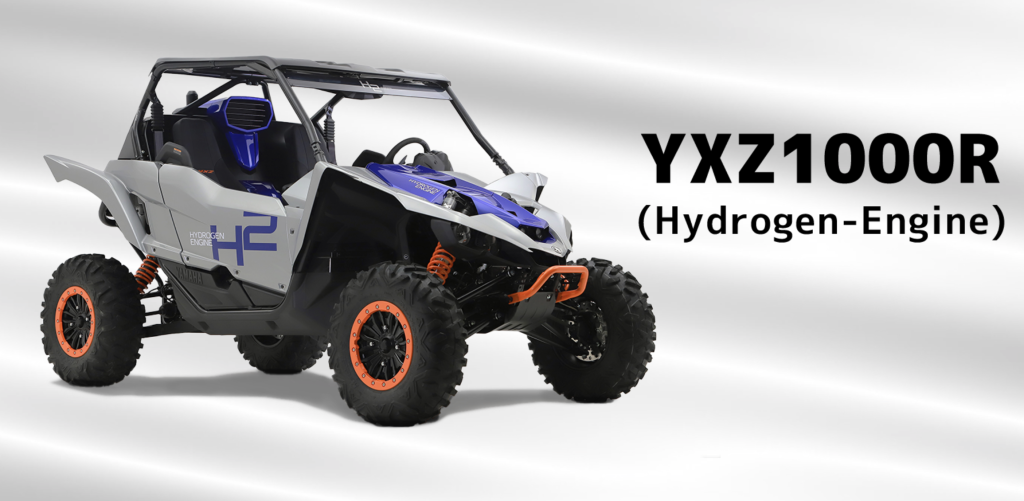 Now back to two wheelers on the other hand, Yamaha is also set to preview its second-iteration MOTOROiD2 smart motorcycle concept during the show. Featuring a new Leaf structure for its chassis and a substantially refined version of its Active Mass Center Control System (AMCES) for attitude sensing and self-balancing, the company is, in their exact words, seeking 'to deliver users the seductive exhilaration felt when they truly become one with their machine' with this new concept.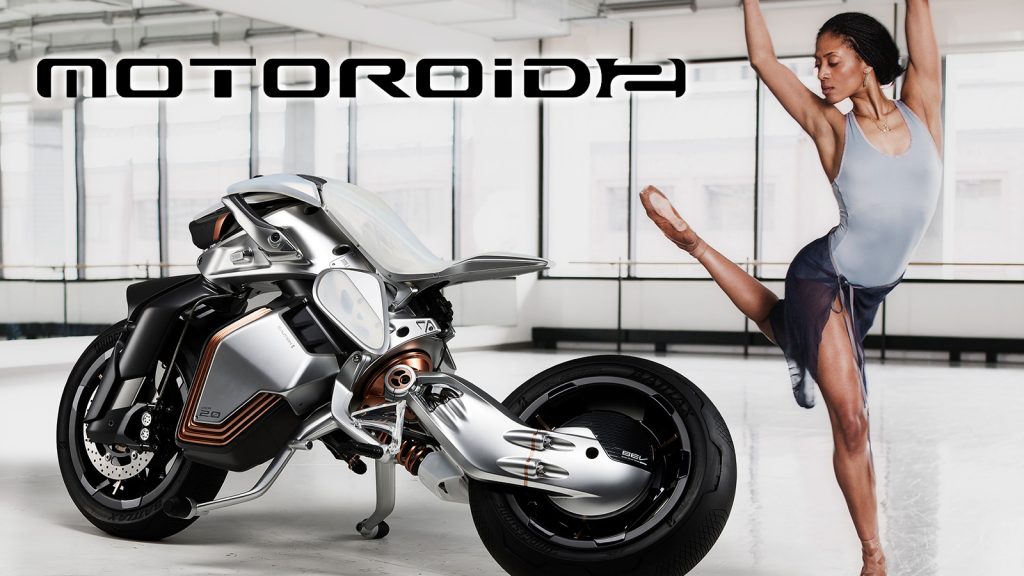 And just so you don't forget that Yamaha does way more than just build bikes, the company is also set to showcase a mobile robotic arm, an all-electric outboard boat motor unit, and even a rocking horse that apparently doubles as a musical instrument at the Japan Mobility Show 2023.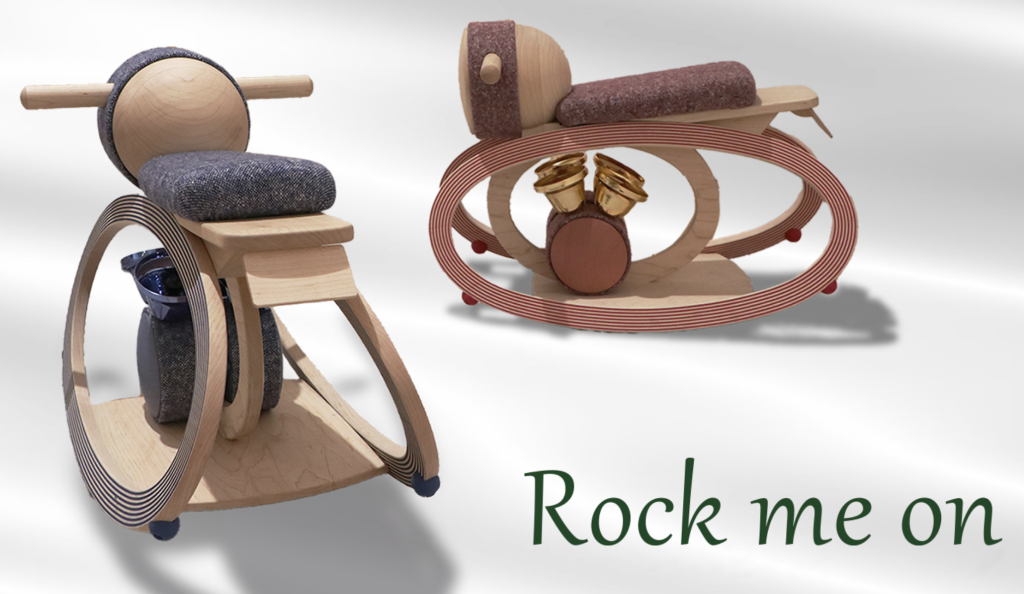 In fact, the booth itself in the event is to also be a technological showcase for Yamaha, with the company using its space to demonstrate its Active Field Control (AFC) 3D sound technology, for which it claims can freely control sounds in any space and create an ideal sound environment. So in other words then, this will apparently enable attendees to Yamaha's booth to comfortably experience the reality of motorcycle performance, performance of musical instruments, and music on the same single stage.