Automotive
Subaru Crosstrek Wilderness 2023 With Extreme Looks
This one-off build Crosstrek Wilderness is a serious off road machine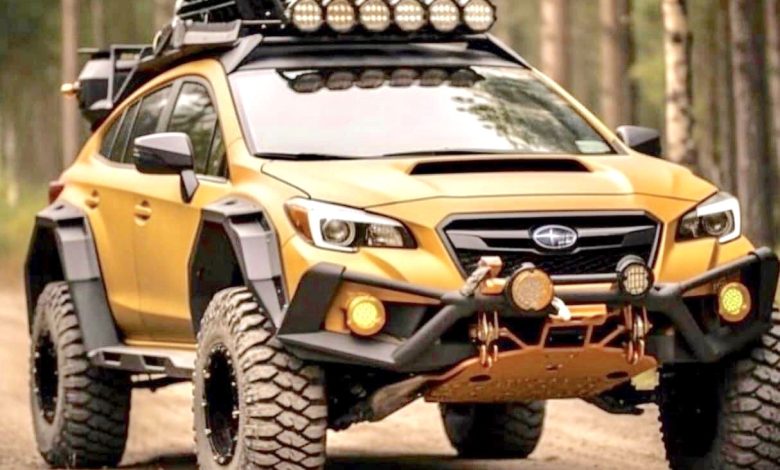 Will it come to ASEAN? Will Motor Image have a few units of this extreme off road SUV for enthusiasts to own and drive?
This all new Subaru Crosstrek Wilderness adds exclusive styling with all-new front and rear bumpers, bold hexagonal front grille, larger wheel arch cladding, metal front skid plate, unique hex-design LED fog lights and an anti-glare hood decal in matte-black finish.
Subaru Wilderness badges are emblazoned on the front doors and rear gate. A body-color roof spoiler and black side mirrors with integrated turn signals complement the SUV's rugged look.
The Subaru Crosstrek Wilderness features a versatile ladder-type roof rack system, with a 176 lb. dynamic load capacity and a 700-lb. static load limit, allowing safe use of larger roof-top tents.
The roof rail design provides flexibility to fit a wide variety of carrying accessories, including Genuine Subaru Accessories available from Subaru retailers.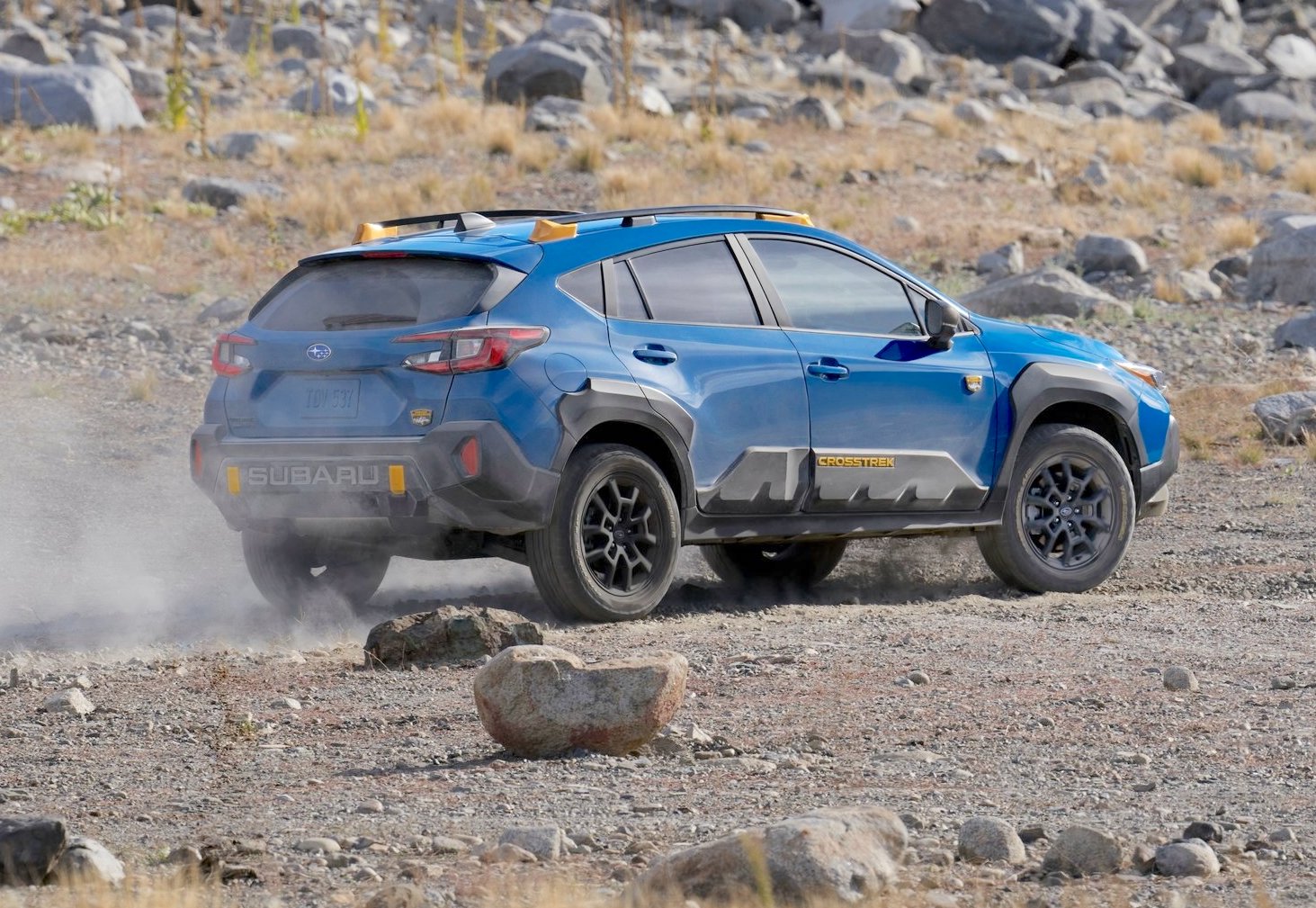 Off-Road Capability
Exclusive suspension components give the 2024 Subaru Crosstrek Wilderness 9.3-inch ground clearance, more than a half-inch increase over the other Crosstrek models, which already were among the highest in their segment.
Longer coil springs and shock absorbers provide the added ground clearance, while special tuning helps maintain dynamic performance.
Longer travel strokes for the front and rear shock absorbers help keep the tires in contact with rough surfaces, increasing vehicle stability. In addition, a longer dampening compression stroke helps increase absorption on rough road surfaces, providing a smoother ride.
Even with its added ground clearance, the Crosstrek Wilderness maintains a low step-in height for ease of entry.
The approach angle is increased from 18.0 degrees in other Crosstrek models to 20.0 degrees on the Wilderness; the angle of departure increases from 30.1 to 33.0 degrees, and ramp break-over angle moves up from 19.7 to 21.1 degrees.
The Subaru Crosstrek Wilderness comes equipped with Yokohama GEOLANDAR® all-terrain tires for optimal performance in mud, gravel or snow. Mounted on exclusive 17-inch alloy wheels in matte-black finish, the tires are embossed with raised white letters.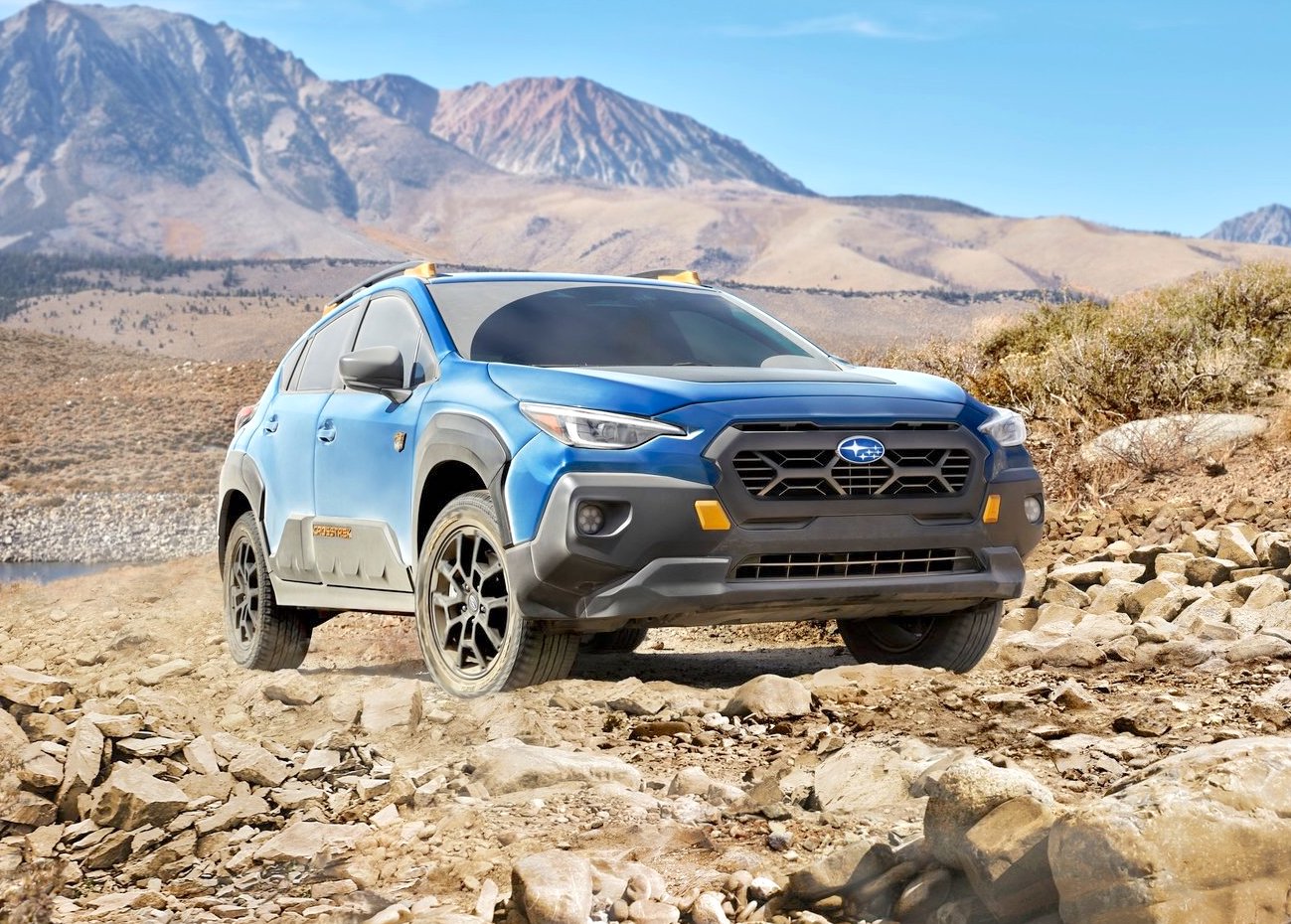 X-MODE for Maximum Control
The Crosstrek Wilderness is equipped with Subaru's driver-selectable dual-function X-MODE. The system offers Snow / Dirt and Deep Snow / Mud modes.
To help maximize traction in varying conditions, each mode specifically optimizes the engine output and CVT ratio positions, increases the Active All-Wheel Drive engagement and enhances the control logic of the Vehicle Dynamics Control with Traction Control System. The X-MODE display features a Roll-Angle Indicator to help the driver judge potentially hazardous situations.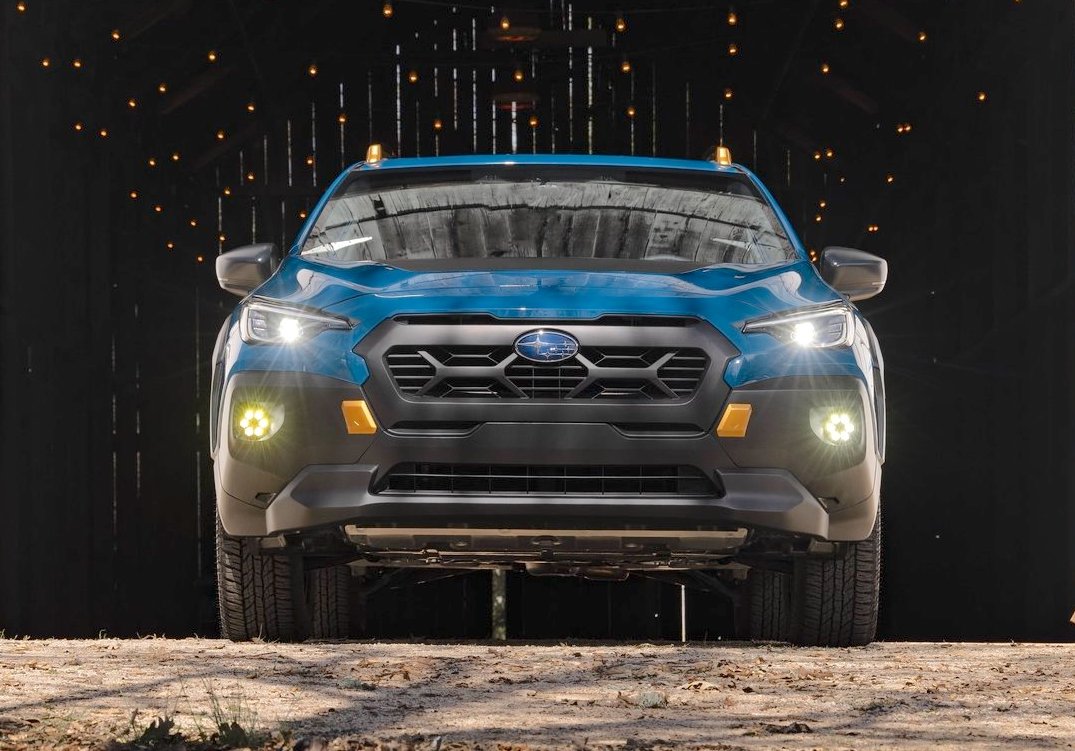 This technology also helps make Subaru Crosstrek Wilderness a nimble climber. When the X-MODE system is activated, Low Speed / Low Ratio Gradient Control is automatically put on standby to sense when the vehicle is traveling on a steep incline at low speed.
When it does, the system shifts the CVT to its lowest ratio (4.066:1). Combined with the Wilderness model's lower differential ratios, the system also enhances rough off-pavement, low-speed drivability over rocks and other situations that require repeated on/off accelerator usage.
Standard Hill Descent Control will automatically engage individual wheel braking control on downgrades when the vehicle is driven under 12 mph with the accelerator pedal pressed less than about 10 percent, thereby helping to control vehicle speed. Active Torque Vectoring, standard on all 2024 Crosstrek models, enhances handling stability on road or trail.