Cars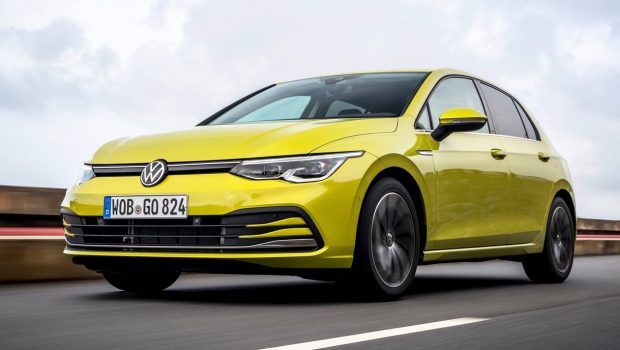 Published on February 17th, 2022 | by Joshua Chin
0
Did Volkswagen Malaysia Miss The Mark With The Golf 8?
An aim to improve reliability, or is Volkswagen Malaysia cheapening out where they could?

Despite it being some two years late as compared to the rest of the world, Volkswagen has nevertheless finally debut its 8th-iteration Golf in Malaysia. Having committed to assembling it locally too for the first time ever, the German auto giant is probably anticipating for this new iteration of its ever-popular hatchback to revive its flagging fortunes over here.
For those who have eagerly anticipated for its much delayed arrival however, it could actually have been a rather pointless wait. And this is unfortunately because going by the spec sheet at least, Volkswagen Malaysia seemed to have cheapened out with this new local Golf 8.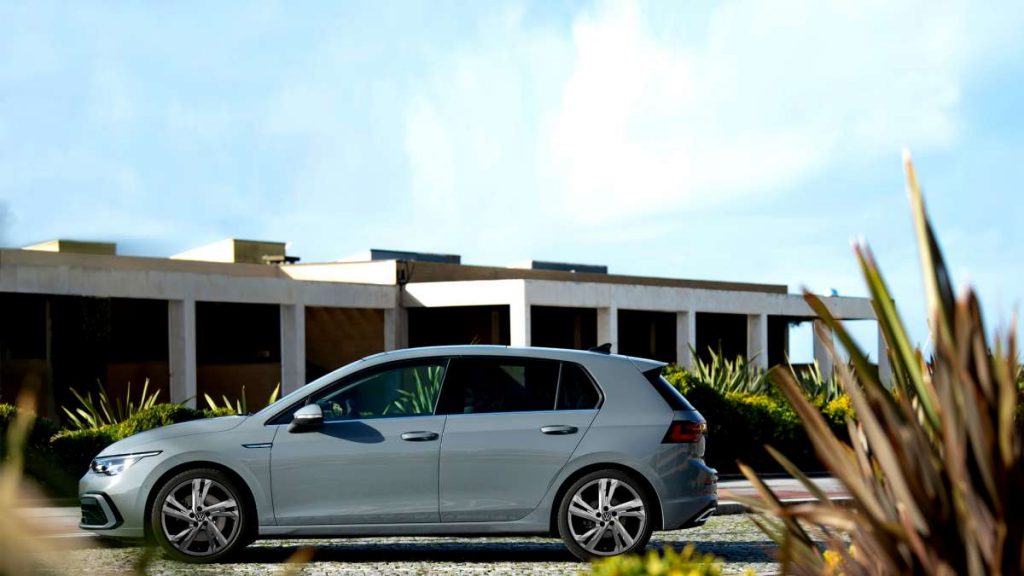 An iteration of Golf that has already been widely criticised the world over for falling victim to ruthless cost cutting measures — with a simplistic but buggy buttonless user interface being a prime example of this — the spec sheet of this new German hatchback appears to tell of a story in which Volkswagen Malaysia had decided to decided to pinch some more pennies. Such is evidenced by not actually giving the local variants here any powertrain improvements that graced its other international counterparts, in addition to also not providing any ADAS systems at all in a car that has been estimated to cost upwards of RM 150,000.
A price remember that is incidentally almost the same as the outgoing Mk 7.5 Golf, which was fully imported remember. So one therefore has to ask, where exactly did the savings made with the CKD production if not to line VW Malaysia's own pockets?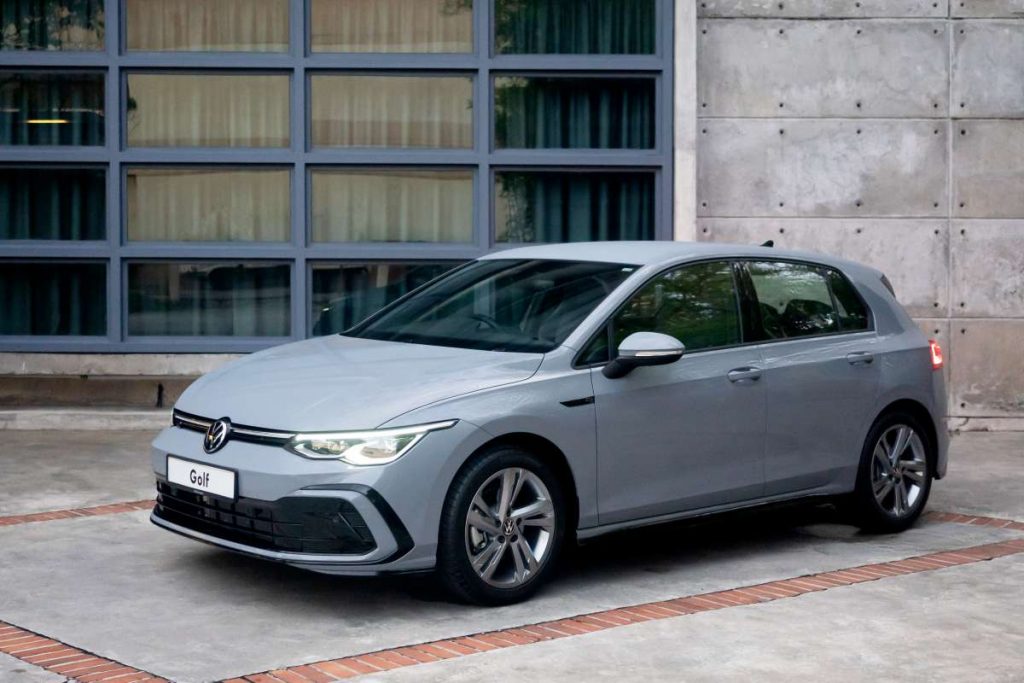 Now it is of course worth noting for noting's sake that Volkswagen Malaysia isn't the only one who has decided to now switch it up in the powertrain department with their local Golf, with other countries that have similarly lax emission laws (like Australia) also deciding to soldier on with the same carryover 1.4 TSI turbo four-pot. In all fairness too, the EA211 is not a bad engine in the slightest, but it is somewhat disappointing to see that VW's signature DSG transmission that traditionally came paired with this particular power plant has however been ditched in favour for an 8-speed Aisin-sourced automatic.
Though while a few enthusiasts may weep for the loss of what was a fantastically quick shifting transmission, regular owners and Volkswagen Malaysia alike might probably glad to see the back of that gearbox due to the massive headache it had caused them for the past number of years. This is after all the three letters that lead to the collapse in its reputation, and the used value of its cars over here, to the point that any young idiot can afford one.
It is just still that little bit sad to think that we can't have the marginally more potent 1.5-litre eTSI mild-hybrid powertrain as offered in the Golf sold to our cousins across the causeway. Given that its predecessors was the one who begun the era of mass-market turbocharged cars in Malaysia also, it therefore does come a bit cheap for Volkswagen to not be offering anything exciting (and electrifying) under the hood of this latest iteration.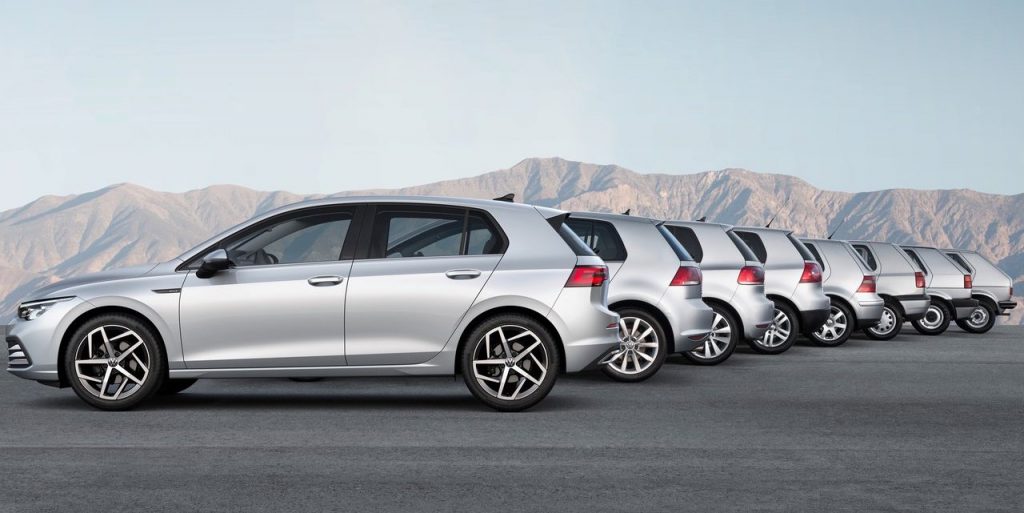 Just to continue along that same vein too, surely it could not be a good look for VW Malaysia to completely omit any active driving aids — not even automatic emergency braking, and never mind any fancier autonomous driving tech — from what is supposedly a premium product. Particularly given that most of its competitors from the likes of Honda and Hyundai both come stuffed a boatload of more tech toys, it really does beg the question therefore as to where exactly those savings from local assembly went to?
Or if we're being cynical for a minute, is Volkswagen charging that same high price for the Golf in Malaysia not because they had to, but because they can?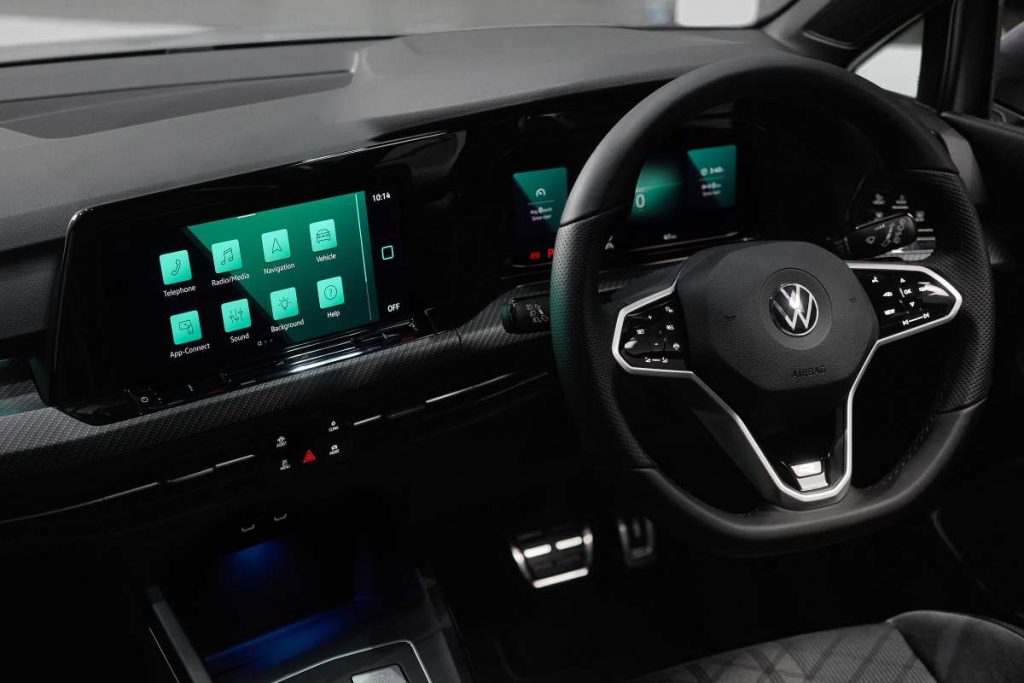 In being entirely fair to Volkswagen Malaysia, there is no denying that the new Golf 8 has a great amount of superficial kit. The massive 10.25-inch infotainment screen and its 10-inch digital instrument display will certainly look great in the marketing material, and its R-Line aesthetics package admittedly look rather dashing.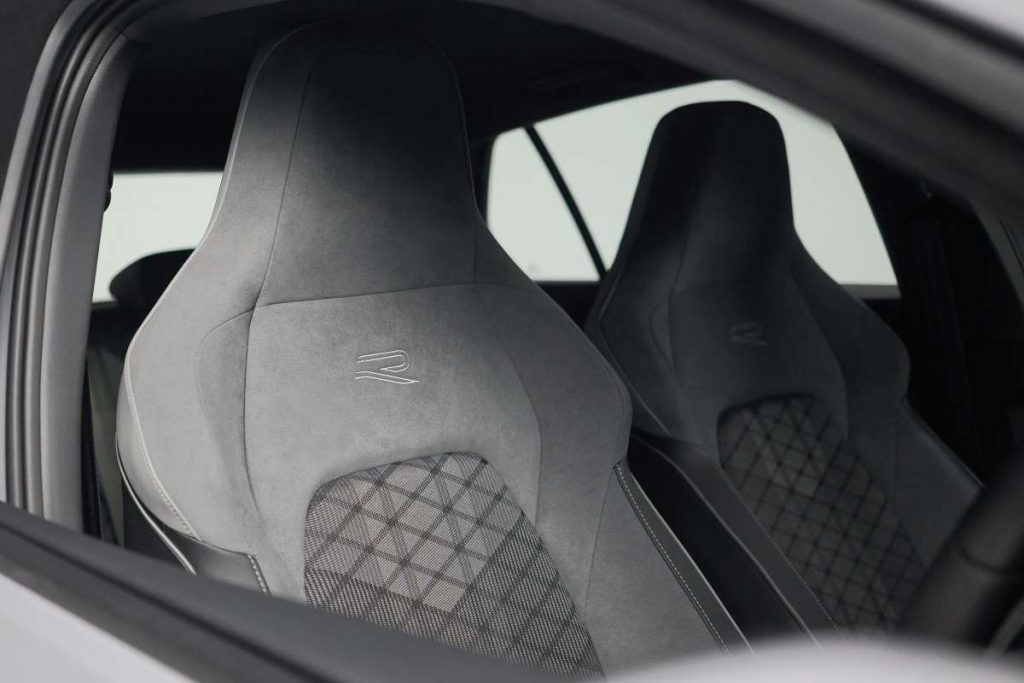 If it were my own money however, I would go to the Volkswagen dealer today and haggle myself a good deal on the Mk 7.5 Golf and drive away happily the snappy gearshifts of the DSG 'box instead. The Mk8 has after all not been the most universally-liked iteration of the Golf thus far, so why should I be paying more for a locally-assembled version of a car that has barely any obvious benefits from its previously fully-imported variant?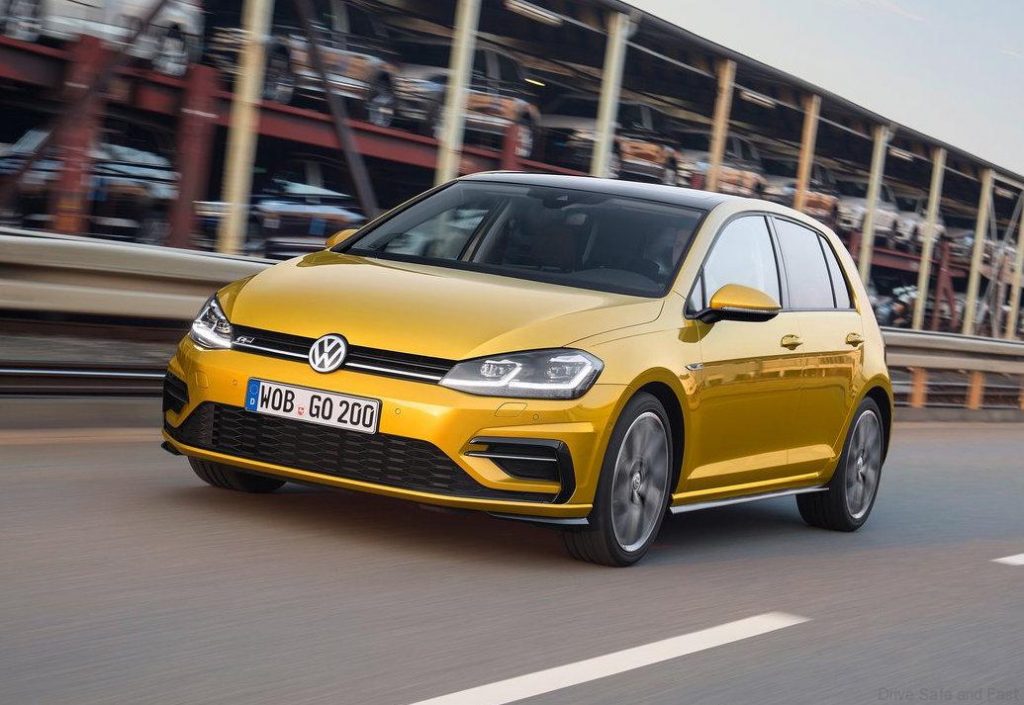 And for those who are perhaps considering the Golf 8, might I perhaps even suggest just popping over to the Hyundai showroom for a bit and have a look at the Elantra instead? Sure this fully-imported South Korean sedan might not have prestige or poise of the Volkswagen, its striking looks too may not be to everyone's tastes. But given its impressive kit list and more than impressive levels of refinement, this might just be the car I would personally spend the region of RM 150k instead of the ever-popular Golf. 
Besides, it is not as if a Hyundai will fare any worse in the second hand market than a Volkswagen these days anyway. Oh, and I also mention too that the Elantra has air-conditioned seats?