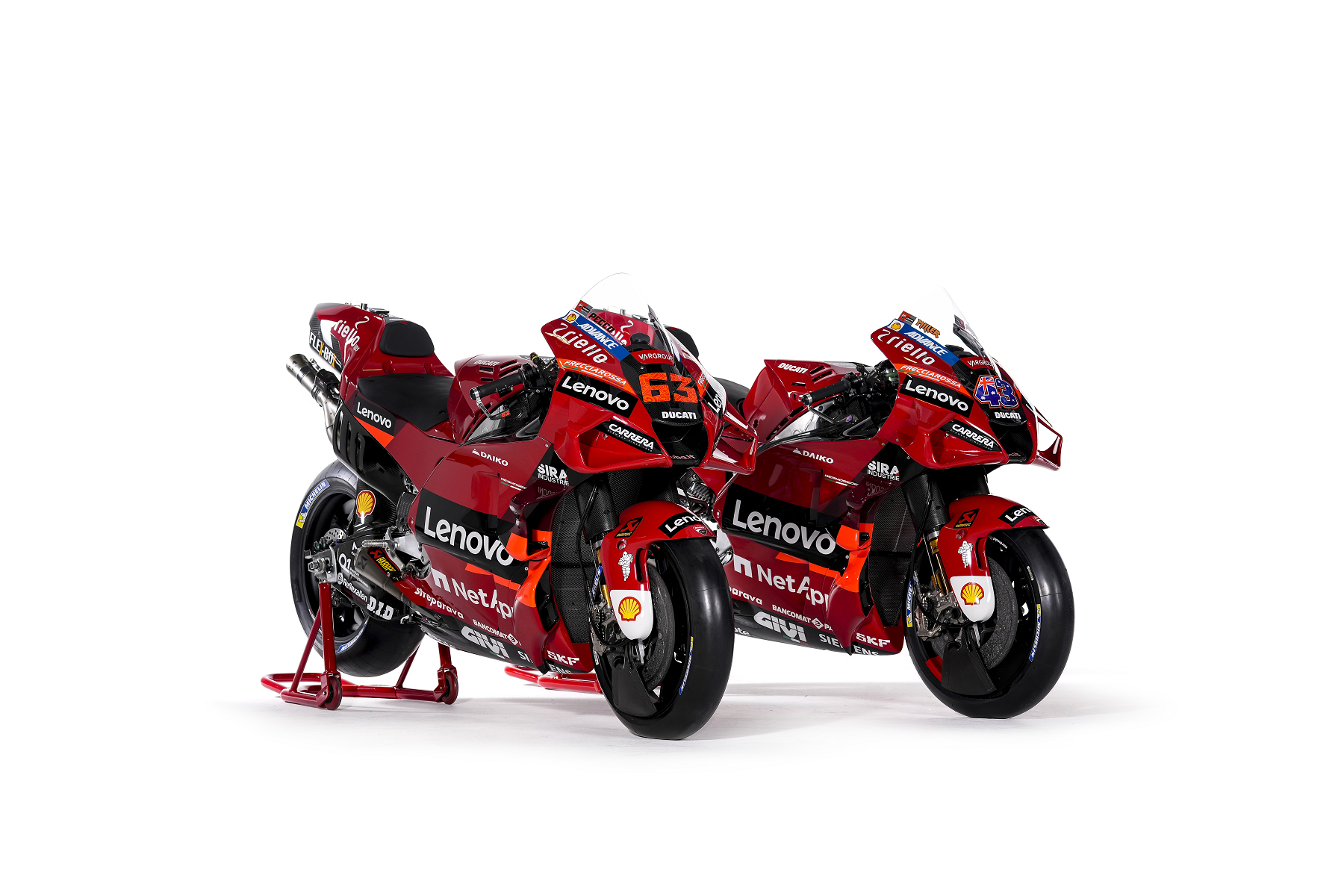 Ducati and Lenovo are planning on continuing their partnership for the new 2022 MotoGP season. Both brands have been collaborating since 2018 and it has led to the Ducati Lenovo team claiming victory of the MotoGP Constructors' World Title in 2021 for the second year in a row.
During their collaboration, Lenovo has provided Ducati with their wide range of technology including Lenovo's data analytics and artificial intelligence (AI).
The first goal for the 2022 season is to complete the Remote Garage project, which allows engineers to receive data in real time and to interact with the garage and bikes while working remotely.
Luca Rossi, President of Intelligent Devices Group at Lenovo said, "2021 was an important year for the Ducati Lenovo Team. We have strengthened our technology partnership – paving the way for bolder innovation in the new hybrid working world. We are proud to collaborate with Ducati, who share our core values of speed, dedication, team spirit and a focus on results. In line with our mission to enable intelligent transformation, we will continue to invest and innovate with Ducati to achieve increasingly ambitious goals in the fast-evolving industry of motorsports,"
According to Ducati, with the new technology from Lenovo, the company has been able to simplify and accelerate data analysis concerning aerodynamics, fluid dynamics and stress tests.
The Italian brand has adopted the Lenovo ThinkSystem SE350 edge server to boost connectivity and advanced real-time analytics, as well as allowing engineers to manage bike data and produced customized insights for each driver.
Both companies have also built a new virtual desktop infrastructure with more than 250 virtual desktops being used across the organization. Everyone across the Ducati team has also been relying on Lenovo tablets, PC's and workstations, while their technicians have been making use of the Lenovo ThinkPad P1 mobile workstation.
Together, Ducati and Lenovo have big plans for the future. The two companies are already looking at how they can harness AI, machine learning and augmented reality to drive even greater levels of innovation in MotoGP. Reproducing the bike and its components virtually, in full size in a real context, will represent a differentiating factor accelerating future R&D, testing and maintenance, as well as of after-sales support for street bikes.