Cars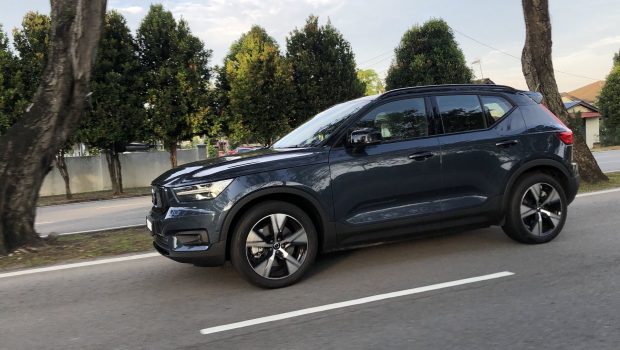 Published on September 22nd, 2022 | by Hammer
0
We Test Drive The Volvo XC40 Recharge Electric SUV
The 2018 model Volvo XC40 urban SUV is already a common sight on our city roads having brisk sales since its launch in October 2018. Fact, Volvo Cars in Malaysia has never seen sales numbers like this for many years where even luxury brands like Lexus and Audi have fallen a little behind them in total sales and even the number of showrooms nationwide.
This all electric XC40 looks just like its plug-in hybrid and petrol powered siblings and this was a little disappointing as we wanted to see design changes so that our neighbours and also other road users will notice us and salute us for being friendly to the environment with a full electric car.
The only difference is the badge and the flat front grille. Inside, there is no change as well, but this is fine as the XC40 already came with a comfortable and well appointed cabin to start. Once the software system starts up, you have an electric motor that is eager and very responsive.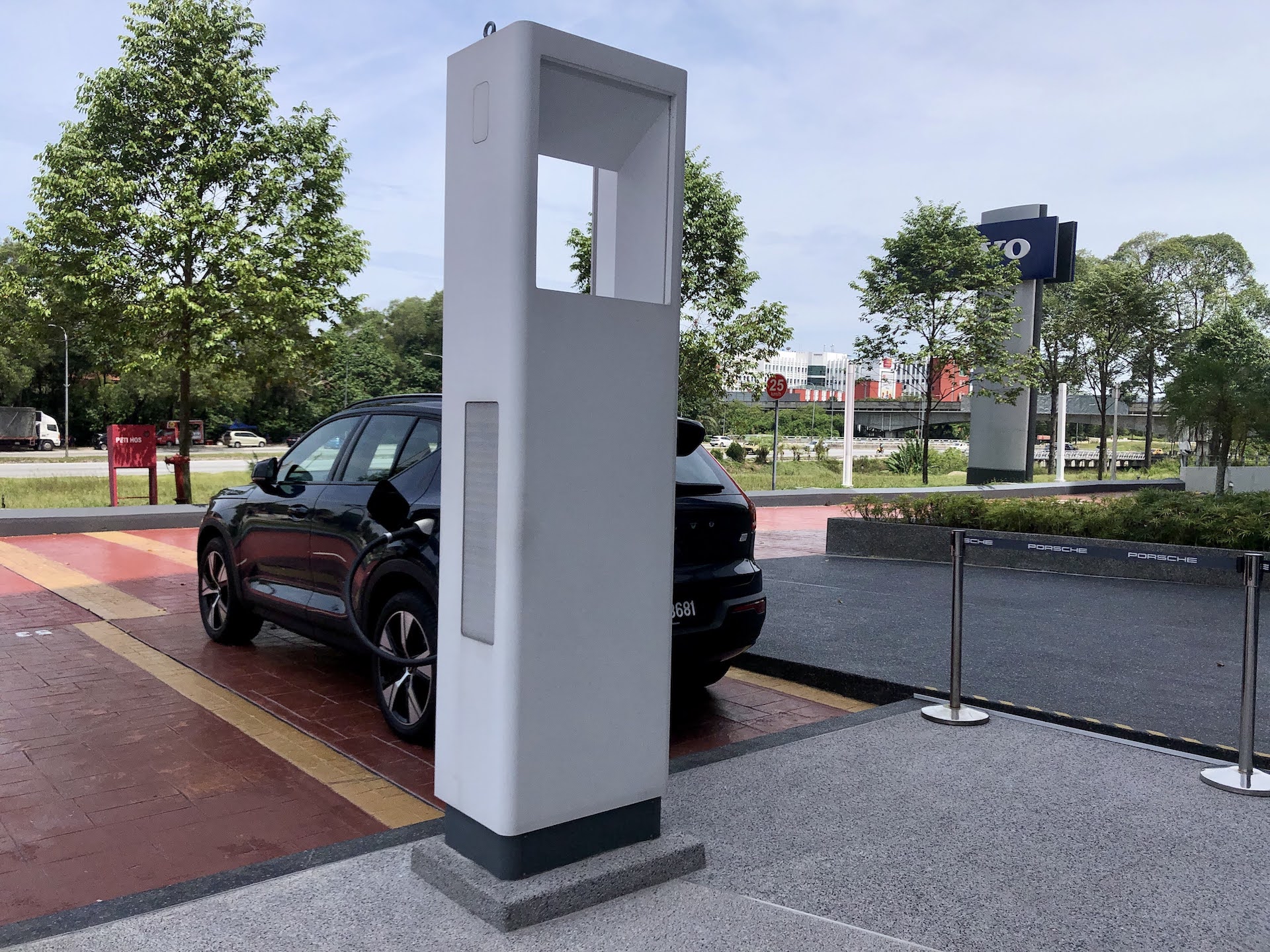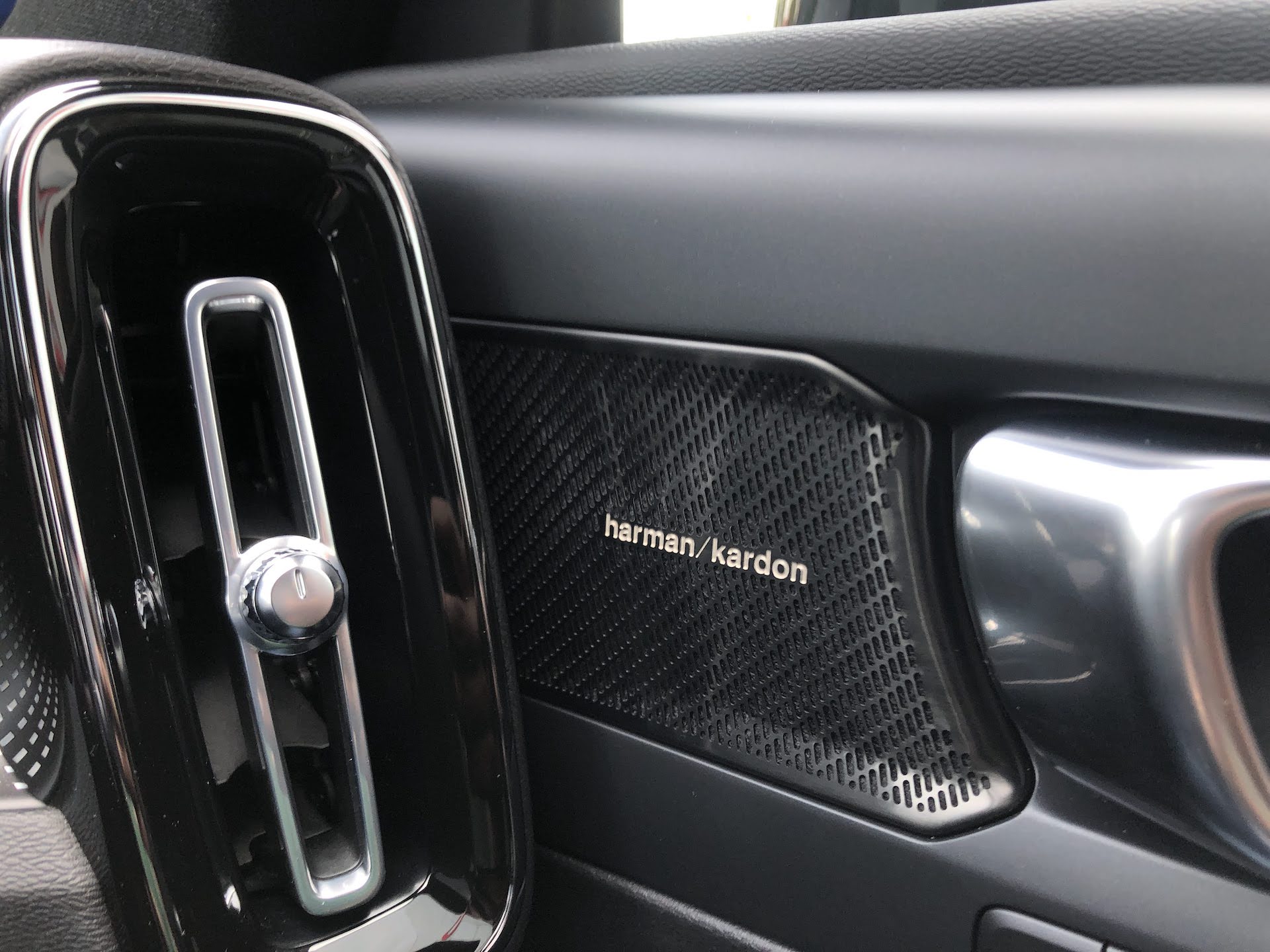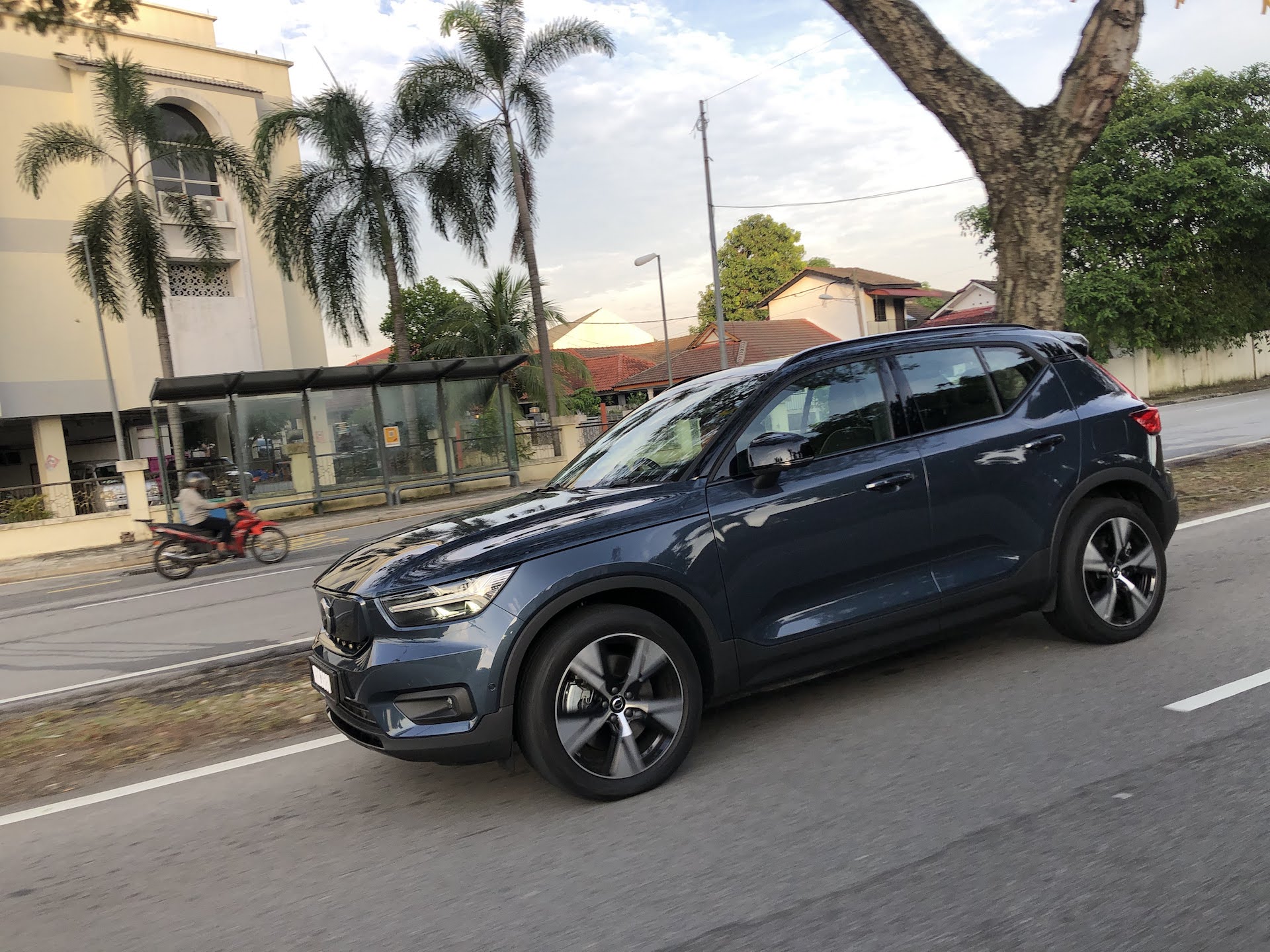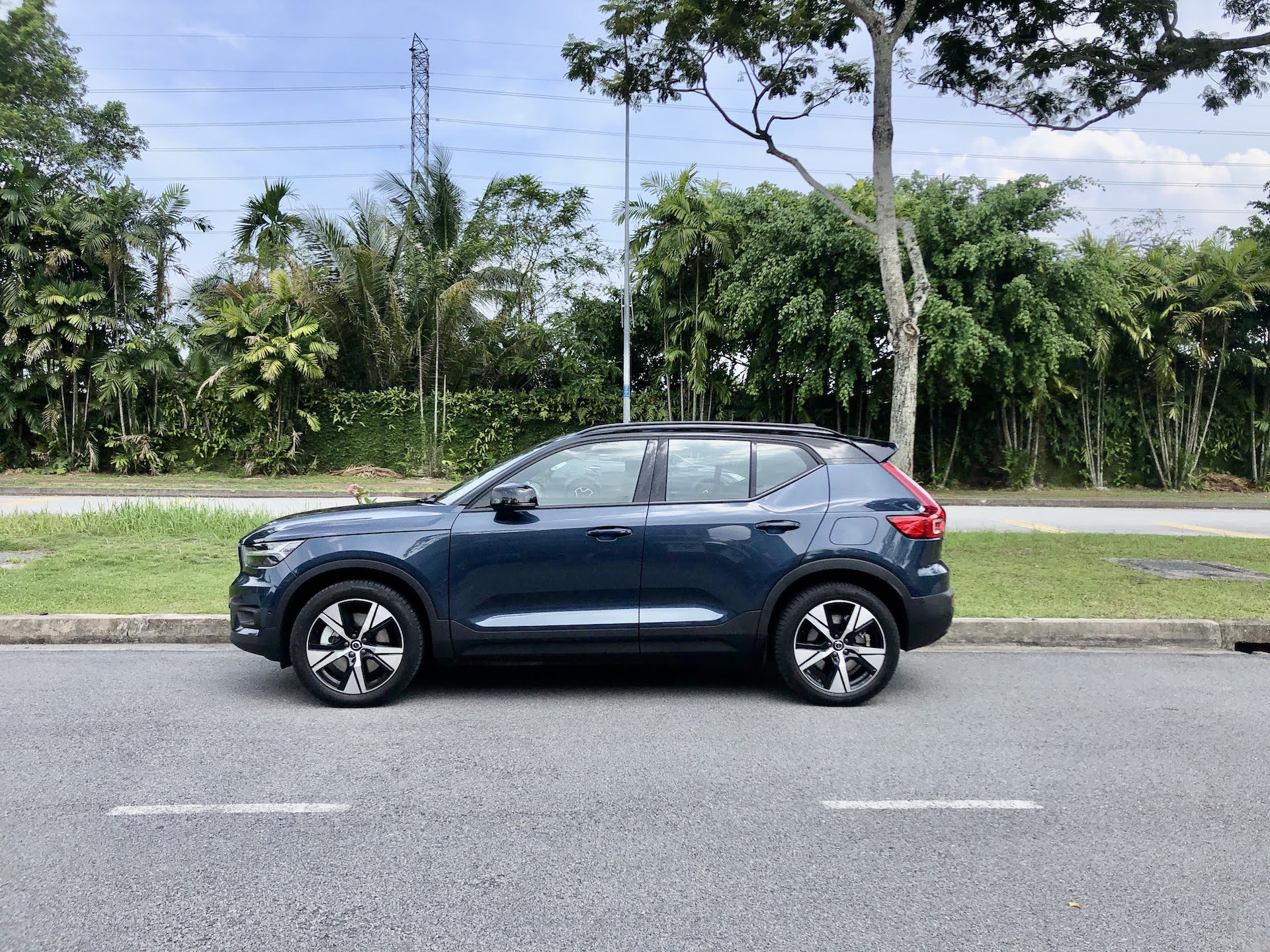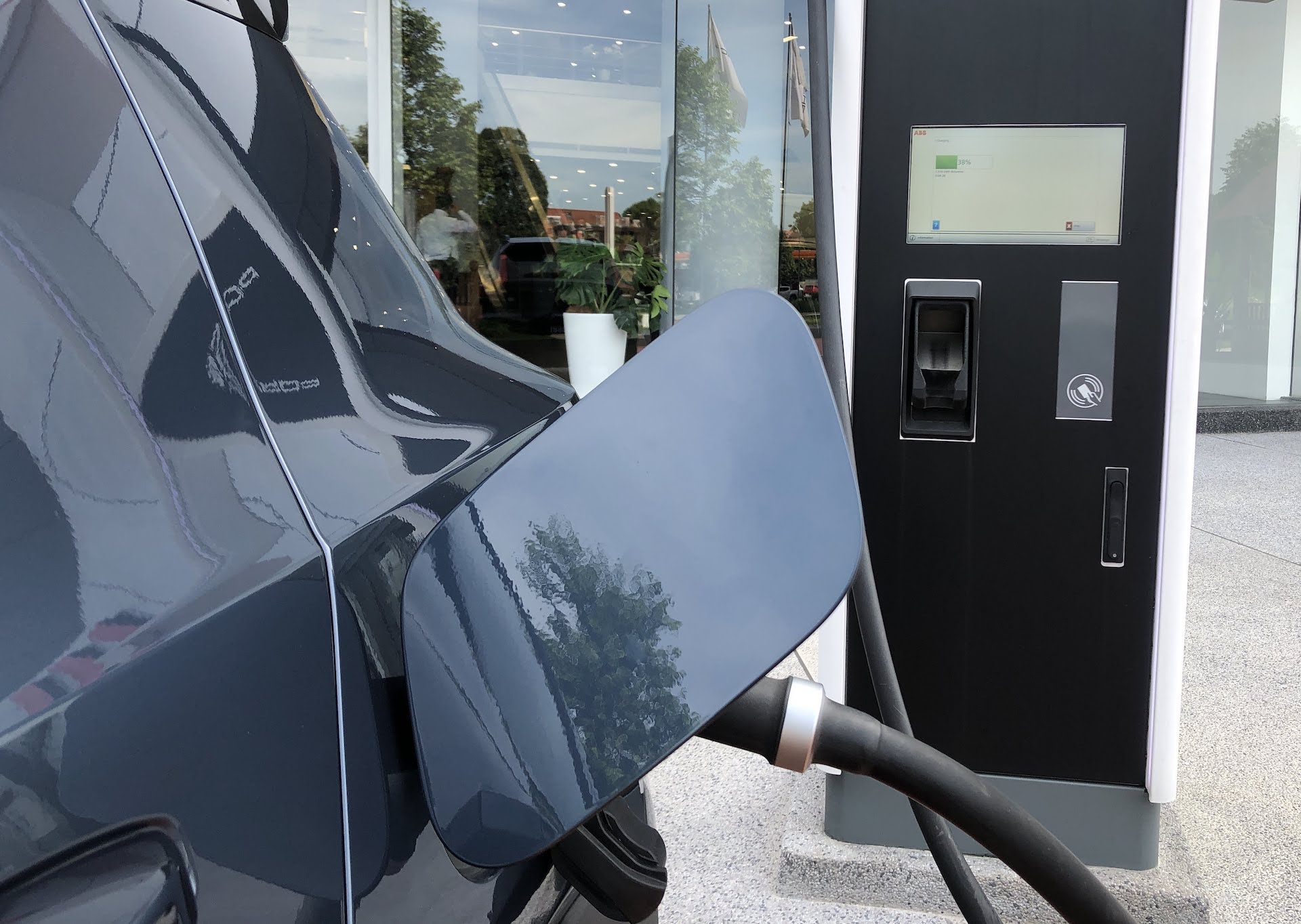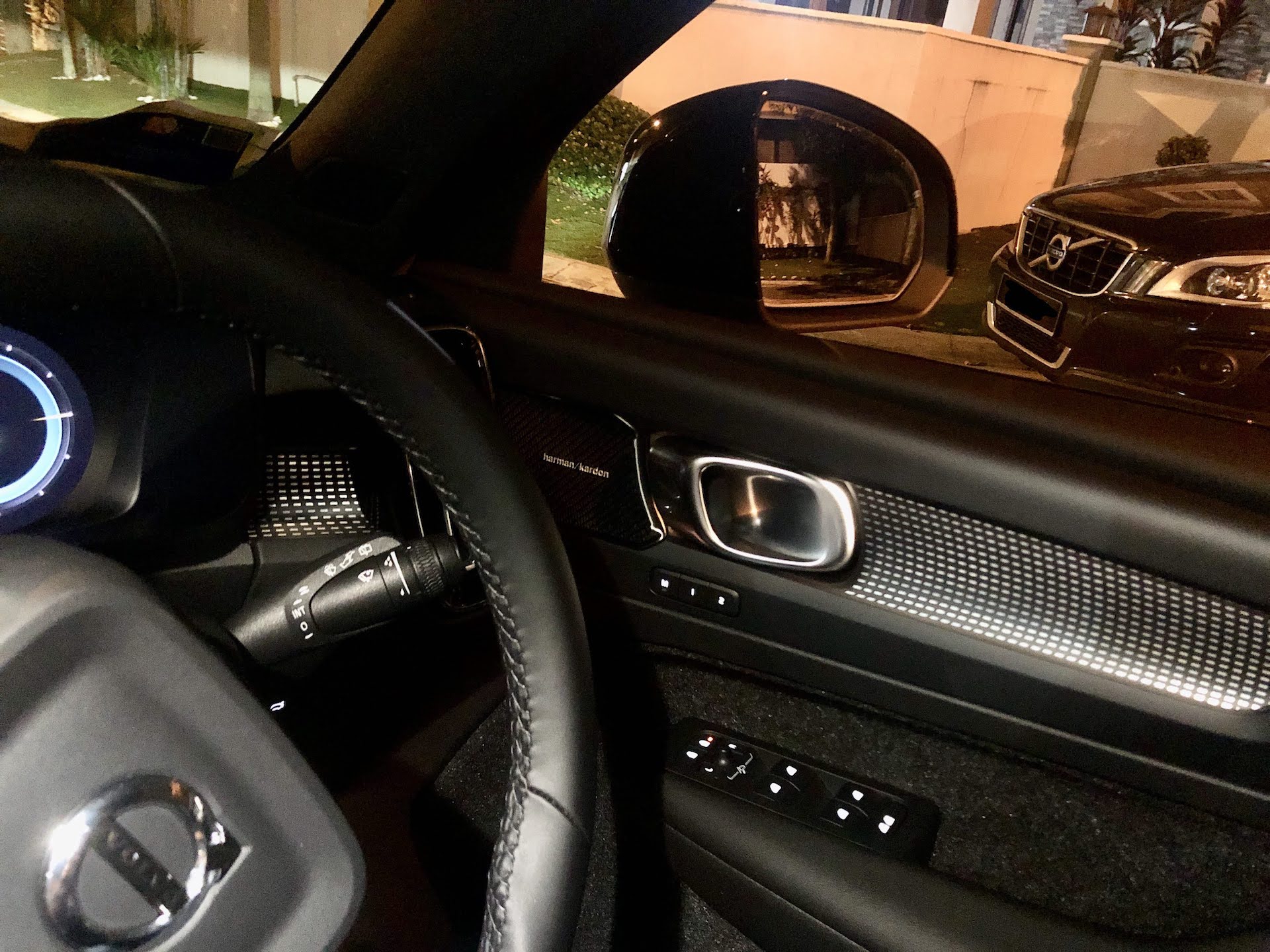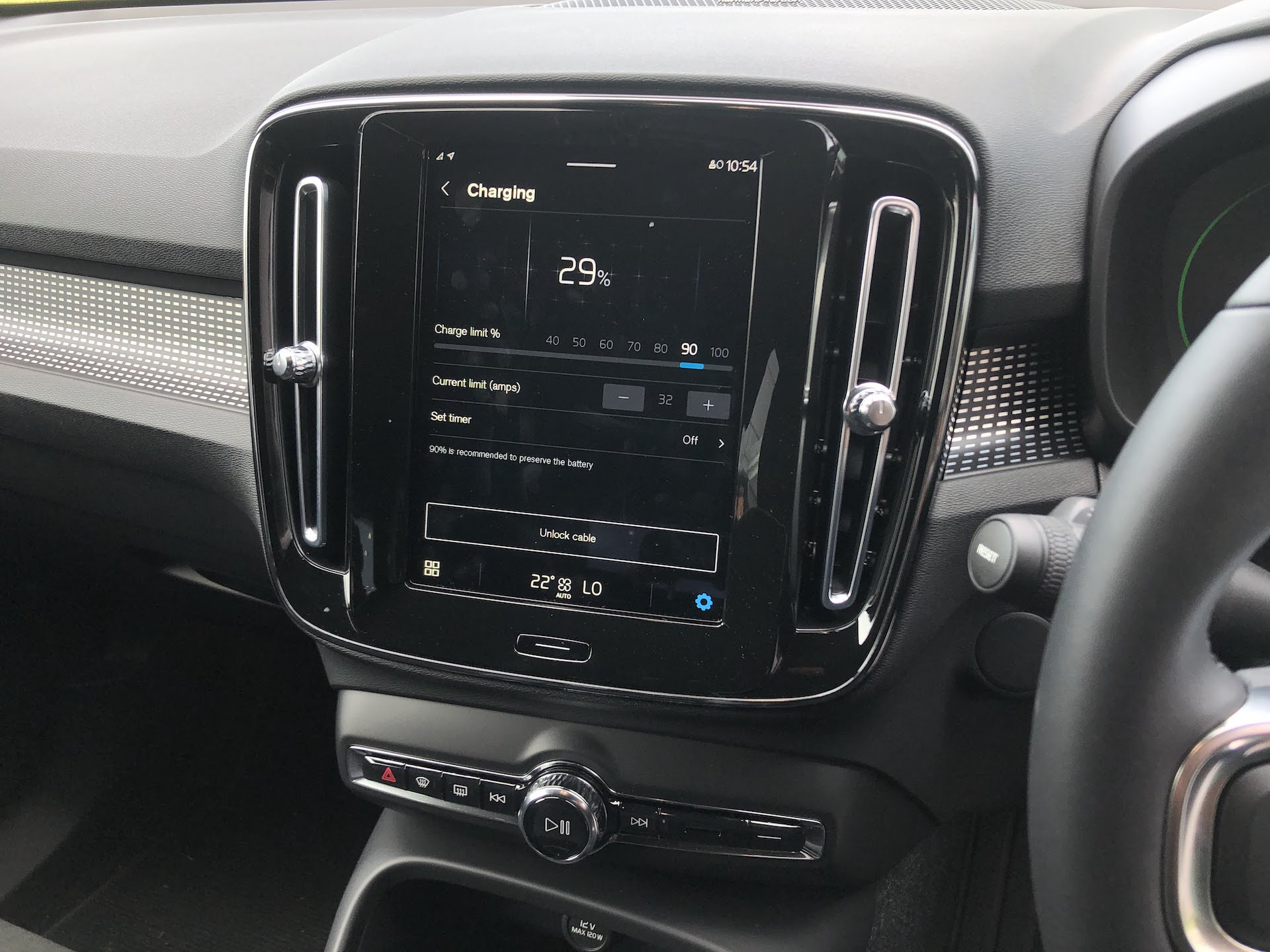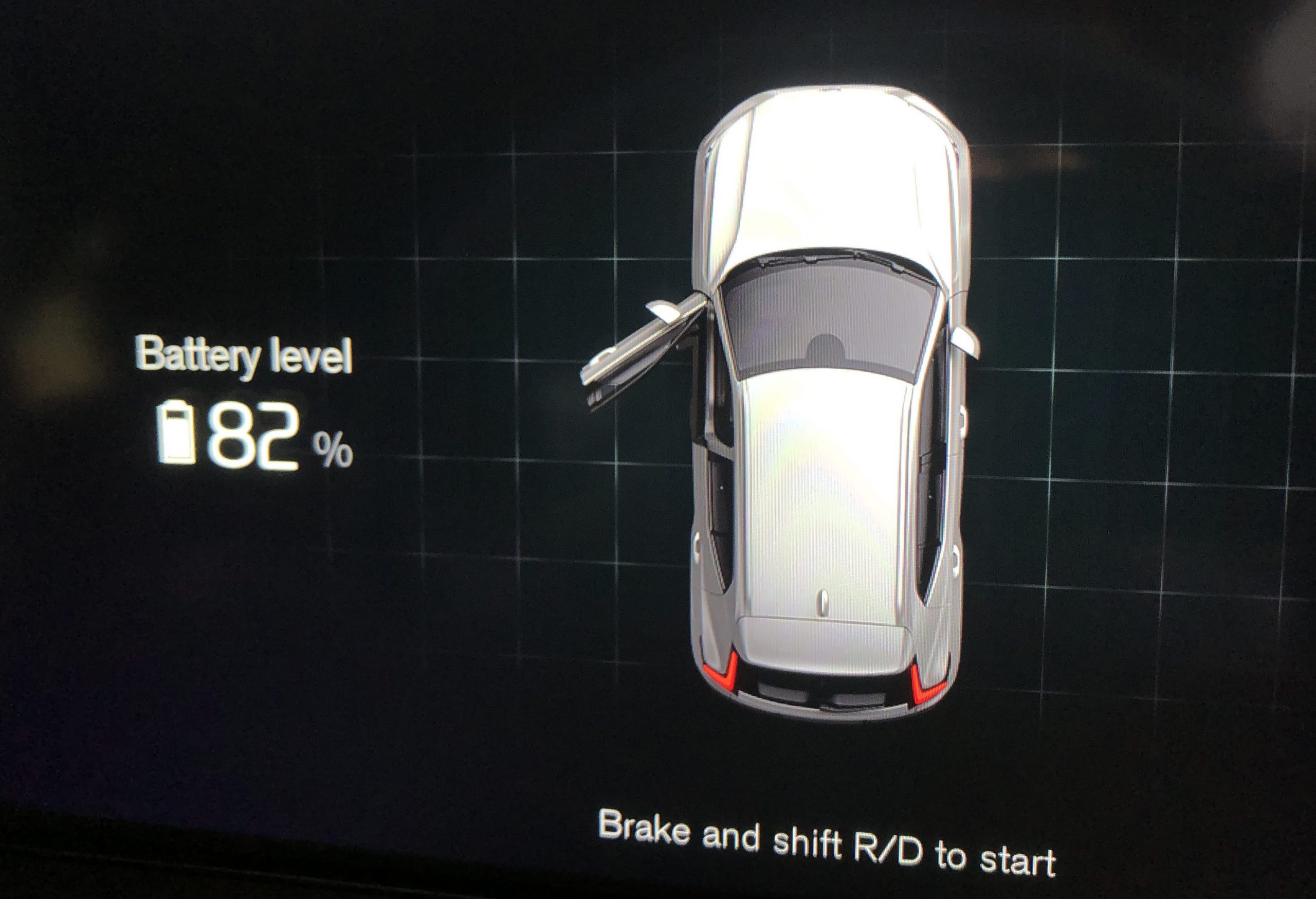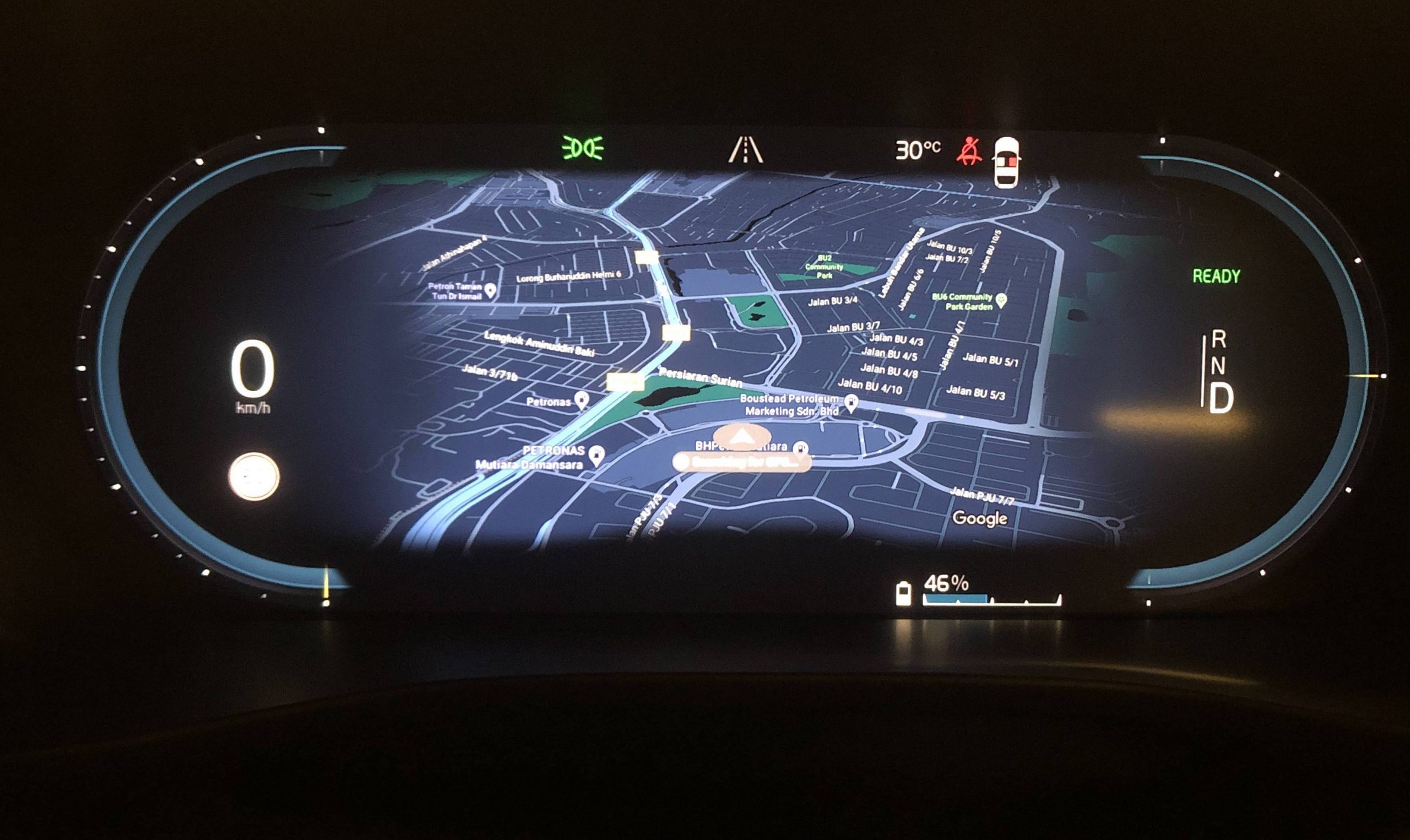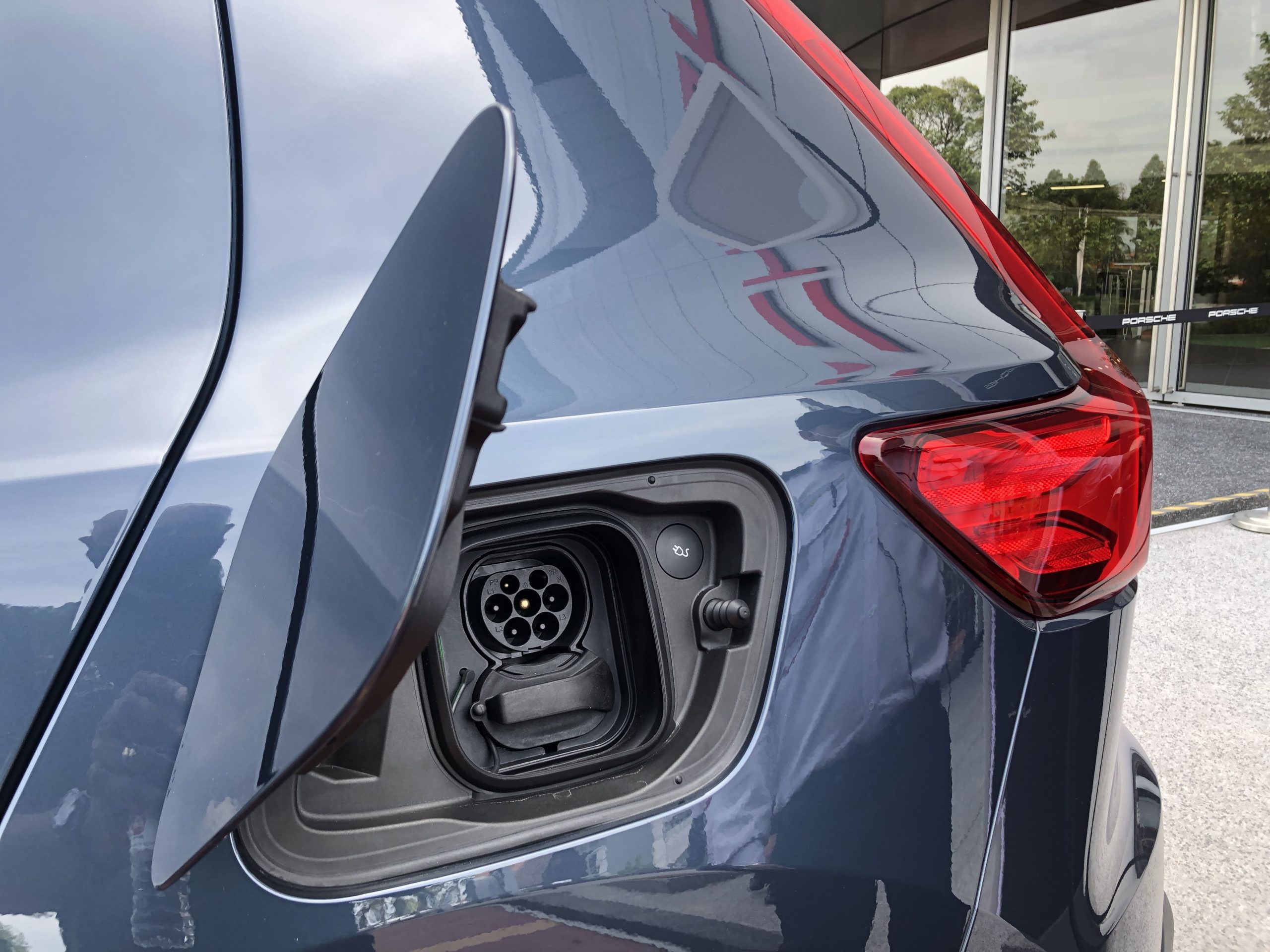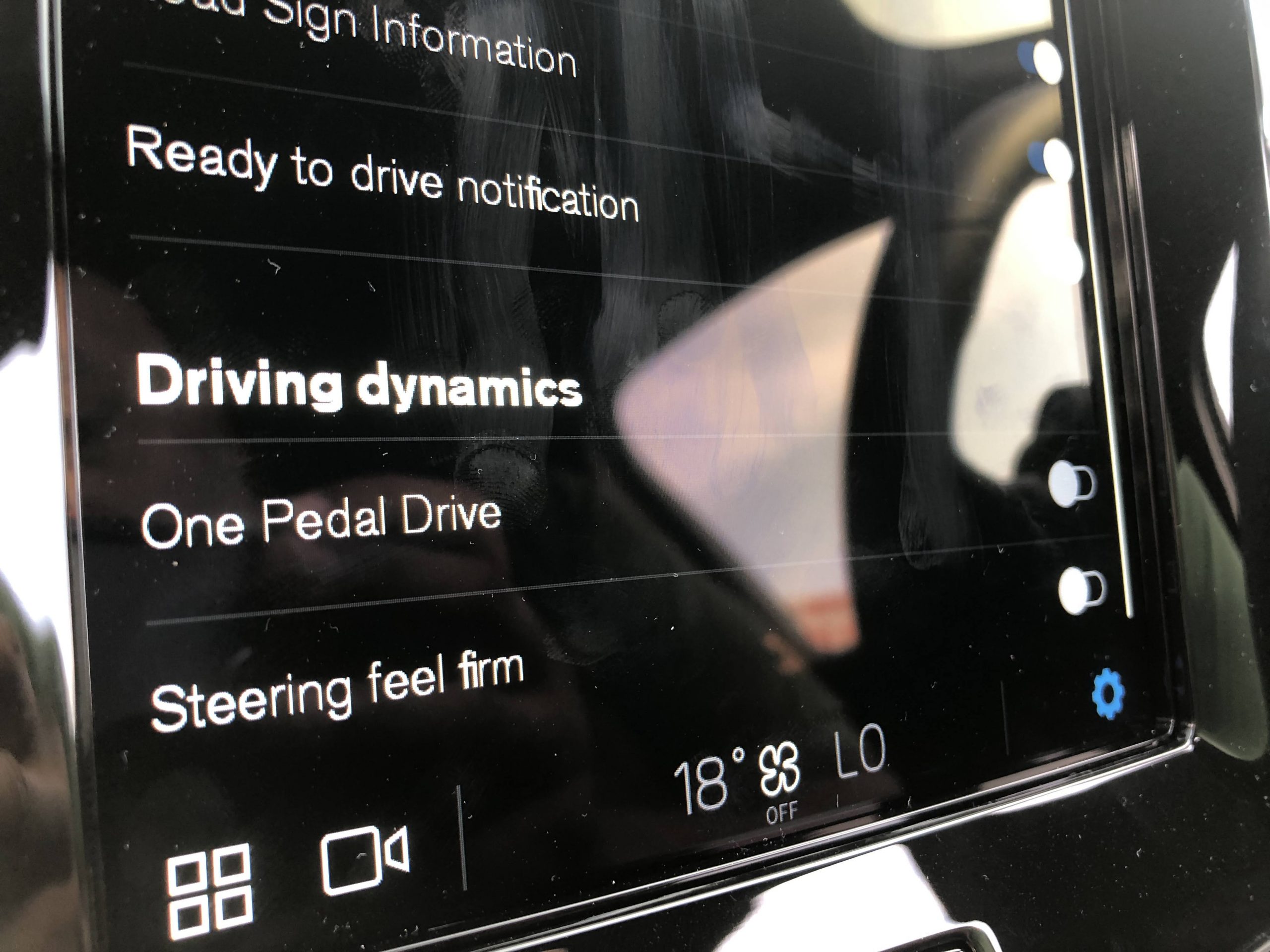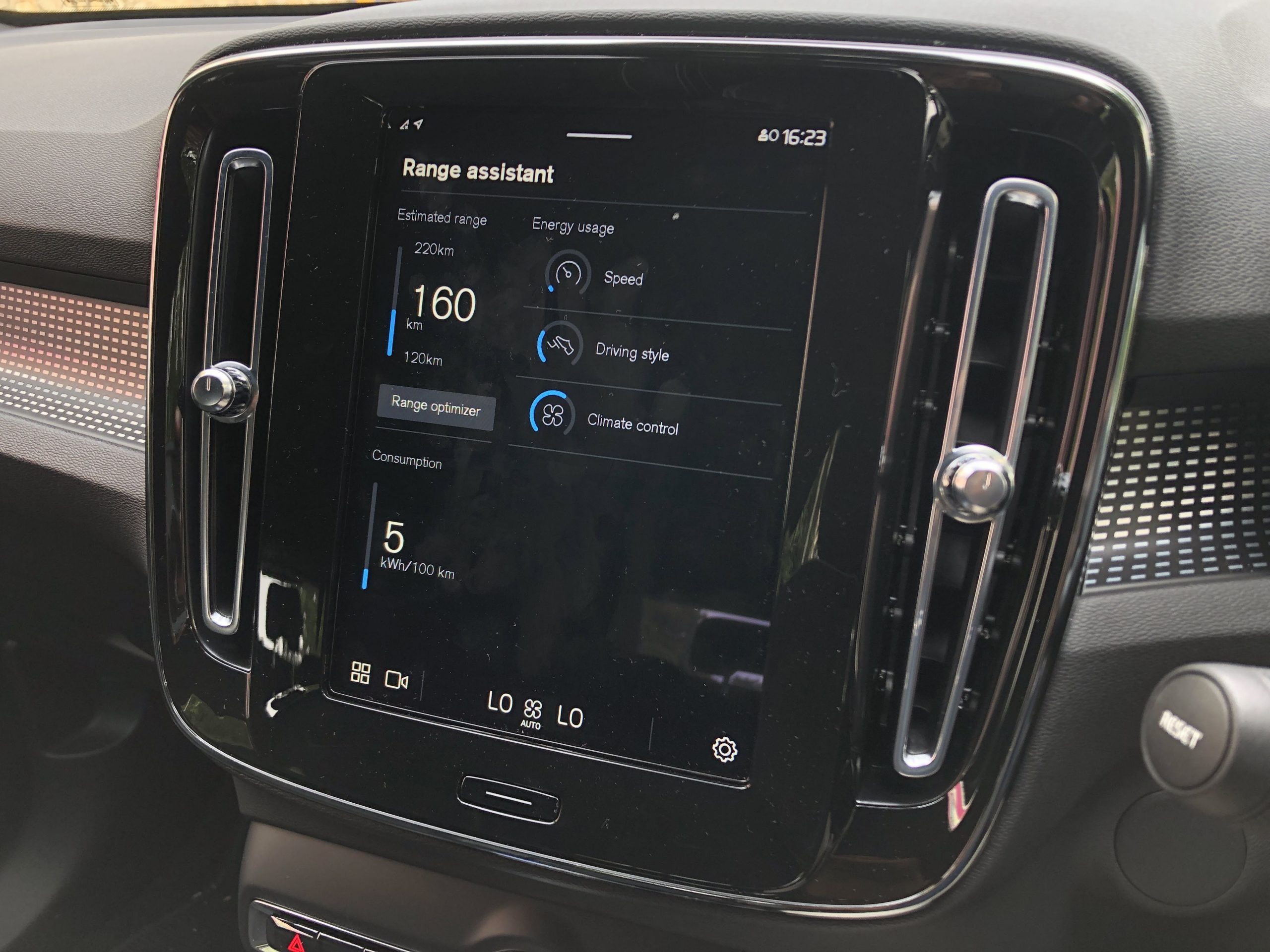 We started in 'ECO' mode and the system delivers quick acceleration (like a hot hatchback). In the back roads of Petaling Jaya, the very nice and tight turning radius was appreciated and the parking aids were spot on in helping us 'snake' past double parked vehicles.
On the open highway, this Volvo EV is a 'hoot' to drive as the mid-range trust is fun and with good handling. Steering feel and the rest of dynamics are just like its petrol sibling, but it is the power trust that is intoxicating.
By the 5th day we needed to charge up the battery as it was low. We found a DC fast charger at a 'friendly' location in Ara Damansara. We 'plugged-in' the XC40 and had a hot cup of latte while waiting the necessary 25 minutes for a full 100 percent charge.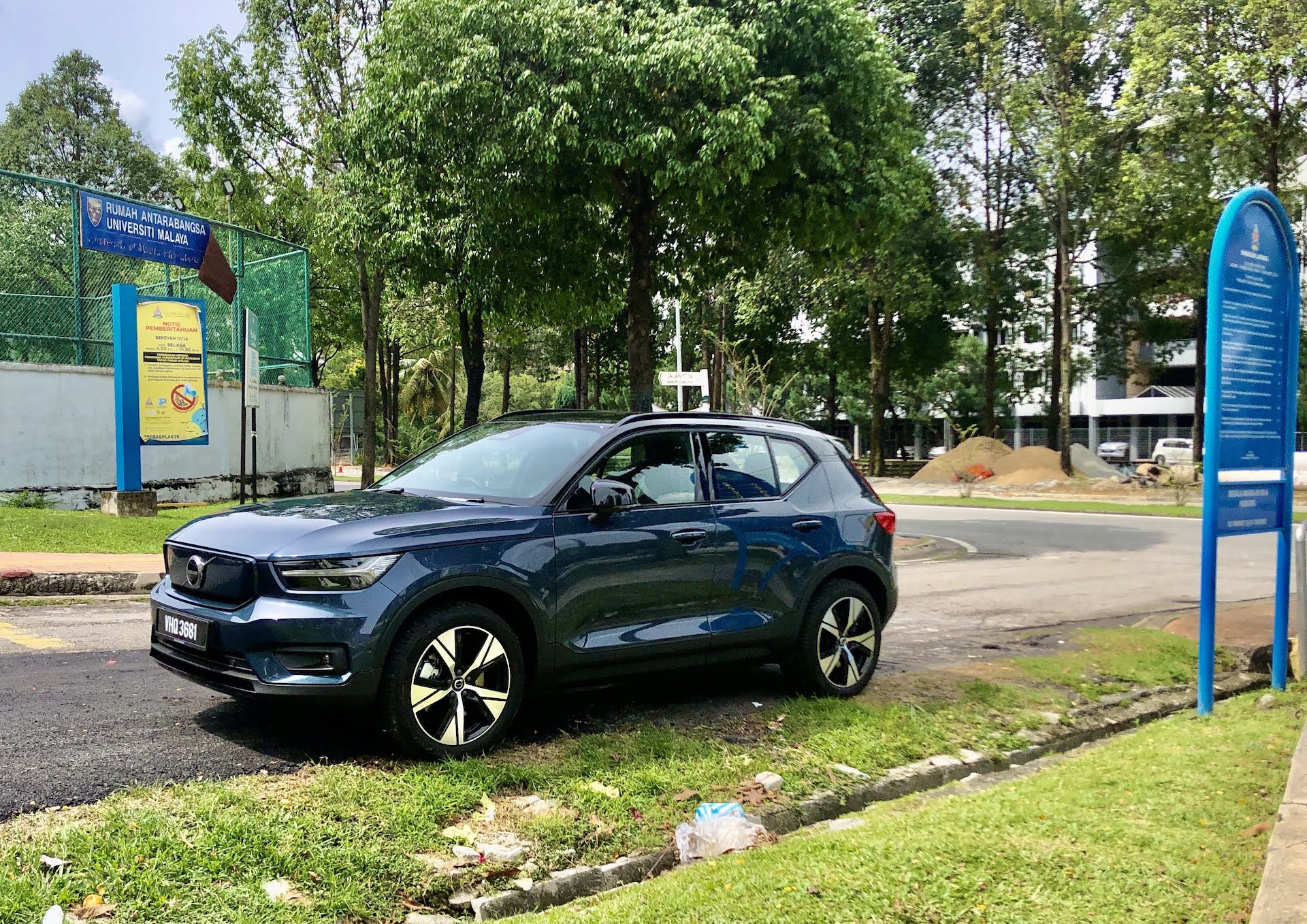 The next 2 days we drove as much as possible in city traffic, more time in traffic than kilometers covered to get a 'real world' experience and we only consumed about 30 percent of battery power after enjoying a cold air-conditioning and an entertaining audio system.
We can safely say that the average city commuter will be able to live with one full charge for 4 to 5 working days and then they can charge up the battery on a Saturday for the following week.
Taking a road trip for now still needs some planning and as you read this DC fast chargers are being commissioned along the Highways and at strategic locations around the country to get the EV ownership moving up.
This Volvo XC40 Recharge Pure Electric features dual electric motors with 408 horsepower and 660Nm of torque. It goes from 0-100km/h in 4.9 seconds. A 75 kWh battery delivers a possible 418km of range on a full charge and recovering 80 percent of the battery's capacity takes about 40 minutes on the 150kW DC Fast charging. Selling price for this all electric Volvo is RM262,459.75.
Some need to know facts.
range of more than 400 km (249 miles) (most likely under WLTP test cycle)
78 kWh battery pack (75 kWh usable, 400 V, 320 kW of power) (cells from LG Chem/CATL)
0-100 km/h (62 mph) in 4.9 seconds (4.7 seconds to 60 mph)
dual motor all-wheel-drive
system output of 300 kW (408 hp) and 660 Nm (one 150 kW motor per axle)
fast charging 0-80% in 40 minutes (at up to 150 kW peak)
11 kW three-phase on-board charger
weight of 2,150 to 2,250 kg (4,740-4,960 lbs) depending on version/equipment
cargo capacity of 413 liters + 31 in front trunk