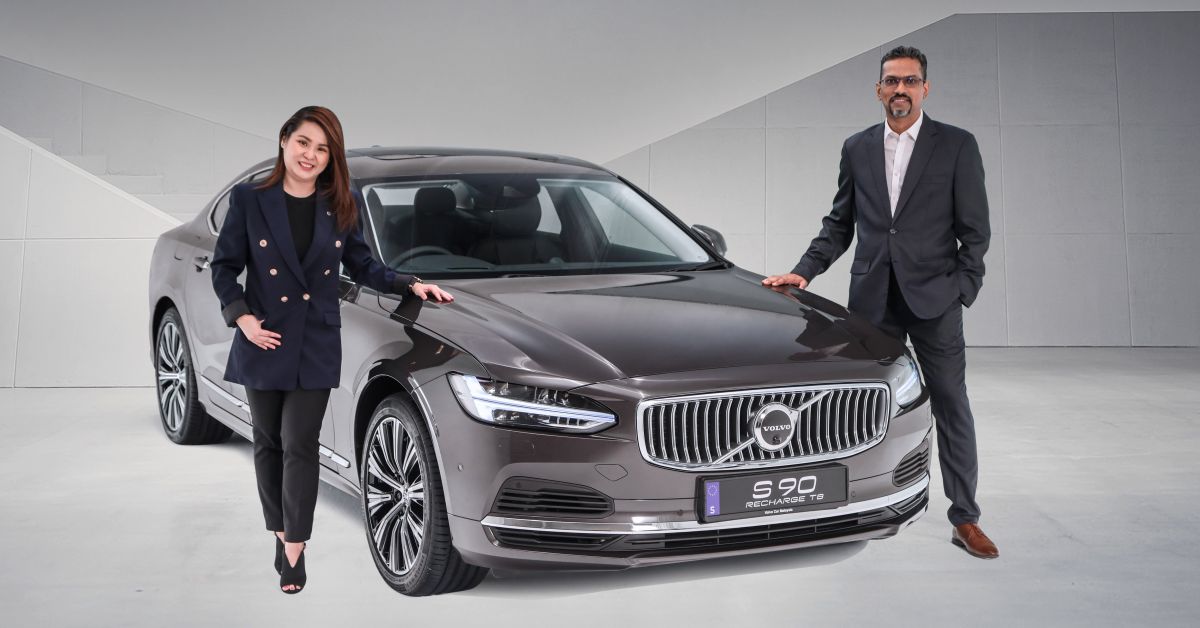 Two variants of this updated Volvo S90 sedan are available: purely petrol T5 and PHEV Recharge T8. 
Volvo Car Malaysia has recently launched the facelifted version of its S90 large sedan. Bringing with it slight styling tweaks, more tech, as well as a larger drive battery (for the PHEV T8 variant) in order to better fend off its contemporary German counterparts.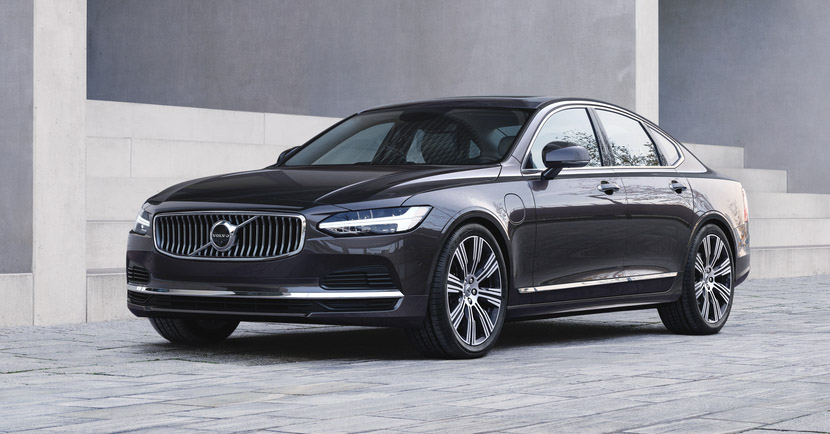 Starting with the changes made under the skin first, the powertrains for both the T5 and Recharge T8 variants on offer still remain the same as before. New however for the latter PHEV trim level is a larger 11.6 kWh lithium-ion battery (from 10.4 kWh) that now claims to provide 58 km of all-electric range (+8 km from before).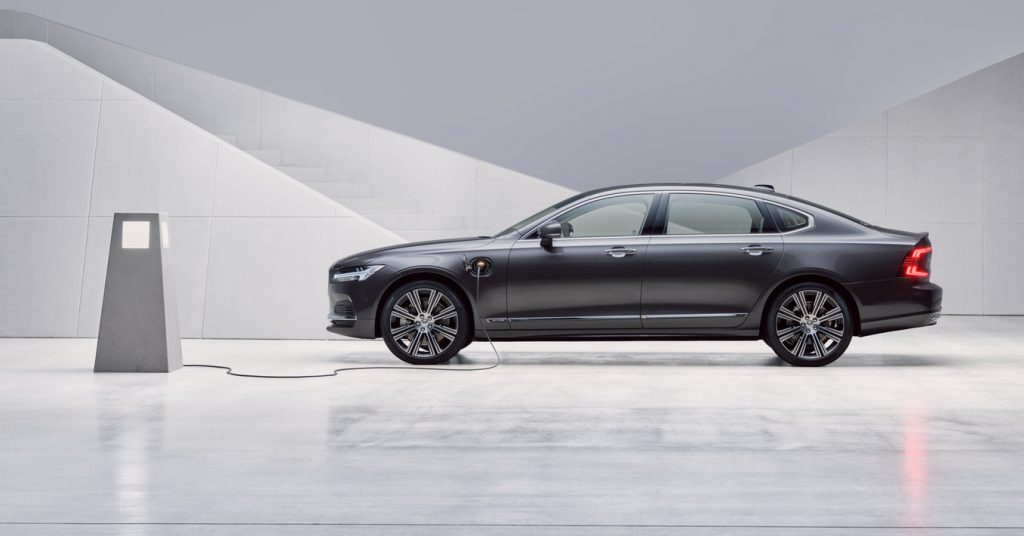 As for changes made to its skin meanwhile, the subtle tweaks to be seen on this facelifted S90 includes a redesigned front bumper with larger air intakes on either side that bisected by a full-width chrome strip. The chrome strip accent is continued round the back on the rear apron, where it complements the now hidden exhaust tips and the new 3D-effect 'Thor Hammer' LED taillights with sequential turn signals.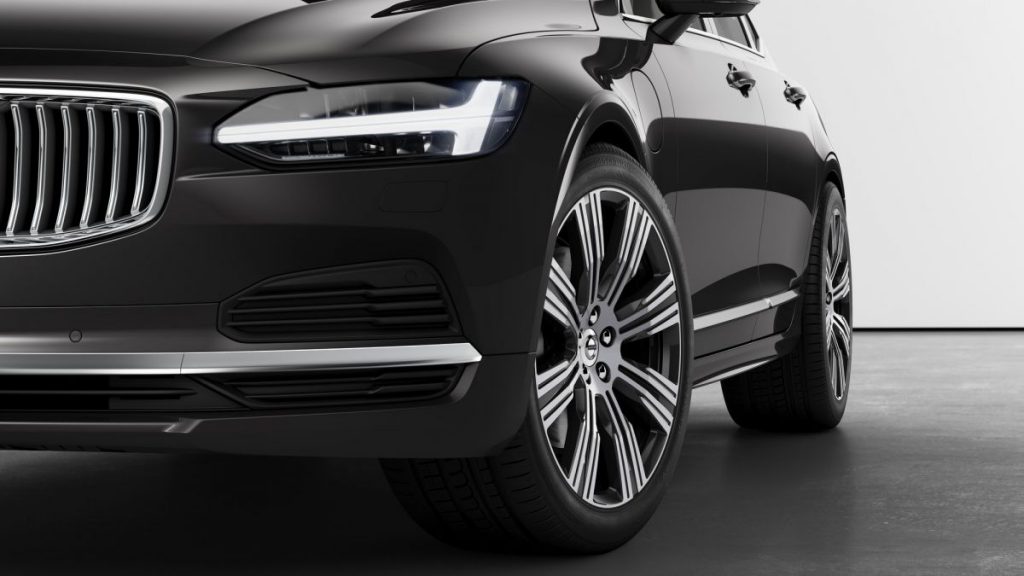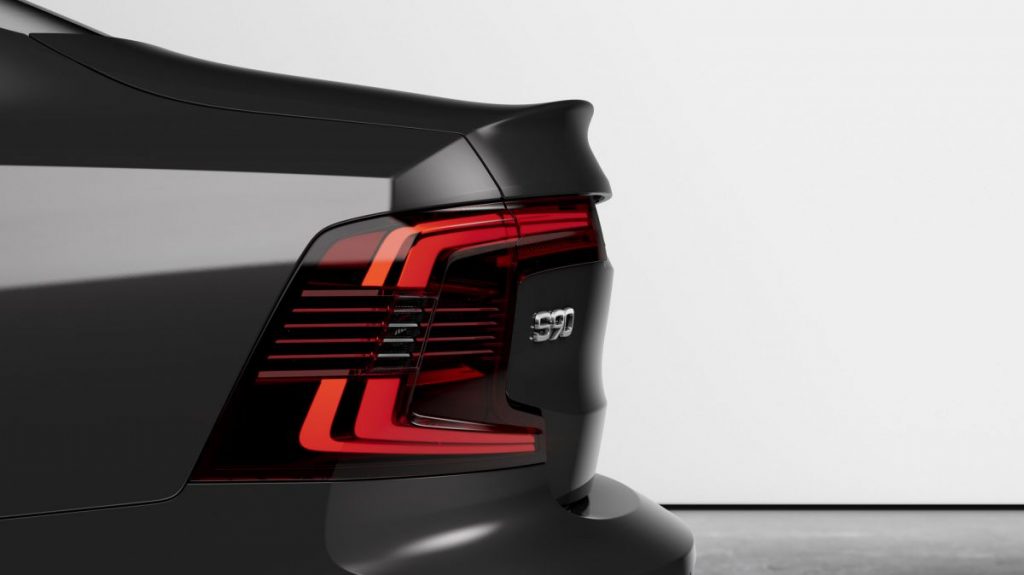 More chrome is also to be found accenting the side profile of this sleek sedan, though it is worth pointing out that all this shiny stuff is only for the T8 variant as part of its standard Inscription package. The more affordable T5 trim level on the other hand nets gloss black exterior trim and 19-inch matte graphite alloys instead, as opposed to the shinier 10-spoke black diamond cut wheels (of the same diameter) available on the PHEV-powered S90.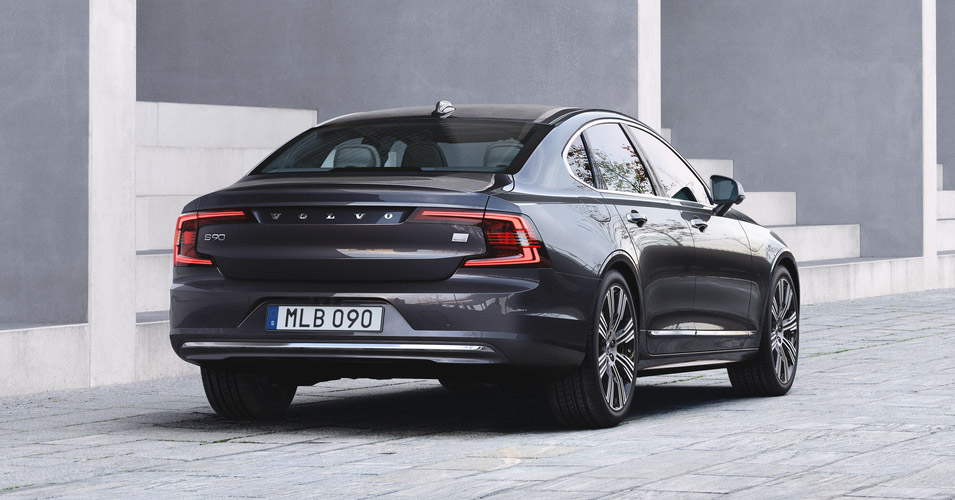 Moving inside, the general highlights brought along by this facelift are the addition of twin USB ports for rear occupants, as well as Apple CarPlay and Android Auto integration to the 9-inch portrait-oriented central infotainment touchscreen. The Recharge T8 variant however adds new illuminated thread plates, a reshaped Orrefors crystal gear knob and an updated 19-speaker, 1,400 W Bowers & Wilkins sound system (with new double-dome aluminium tweeters and the new generation mid-range speaker cones in Continuum composite) to the mix with this most recent revision.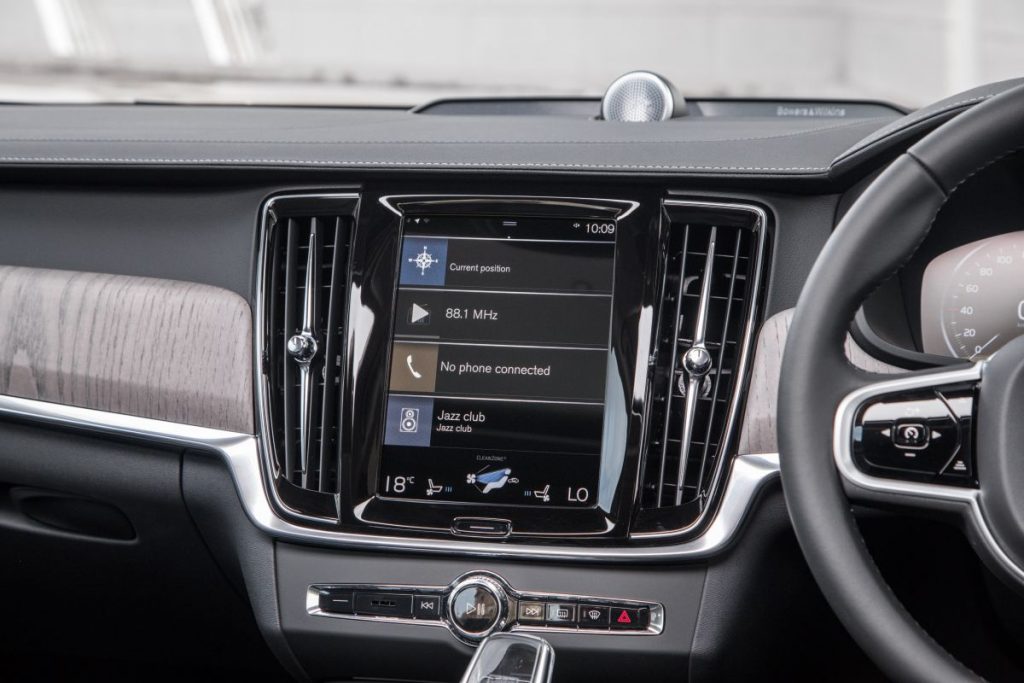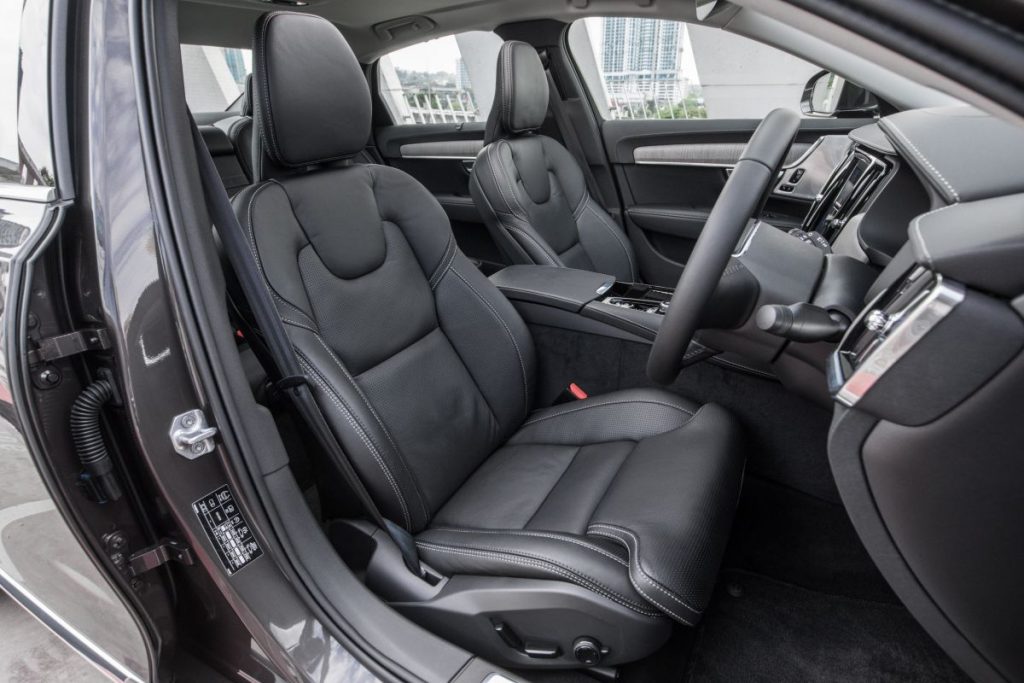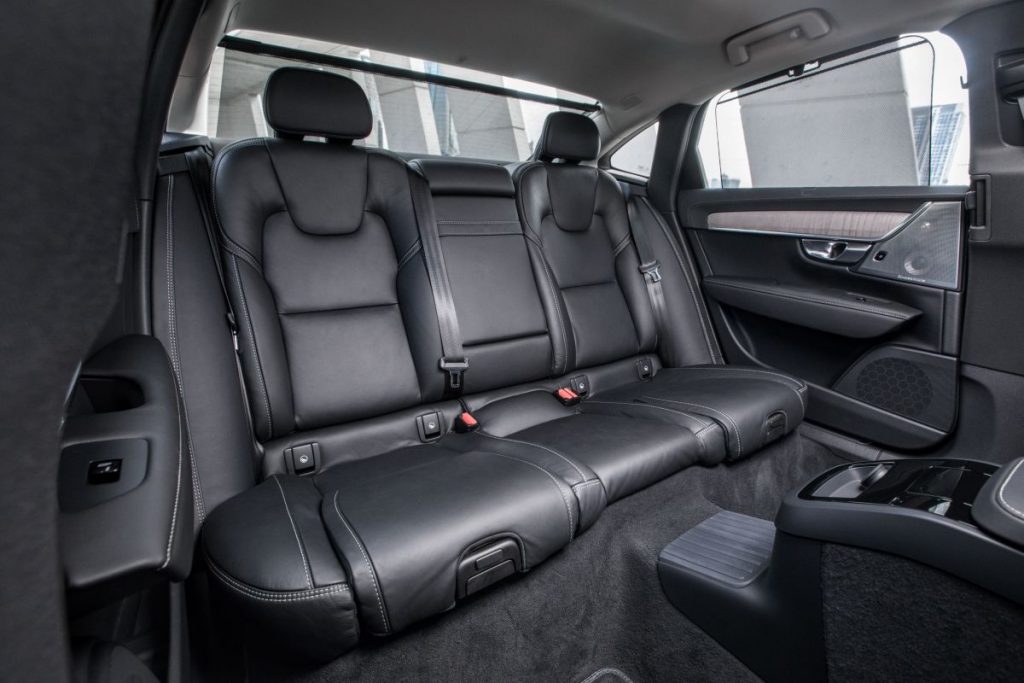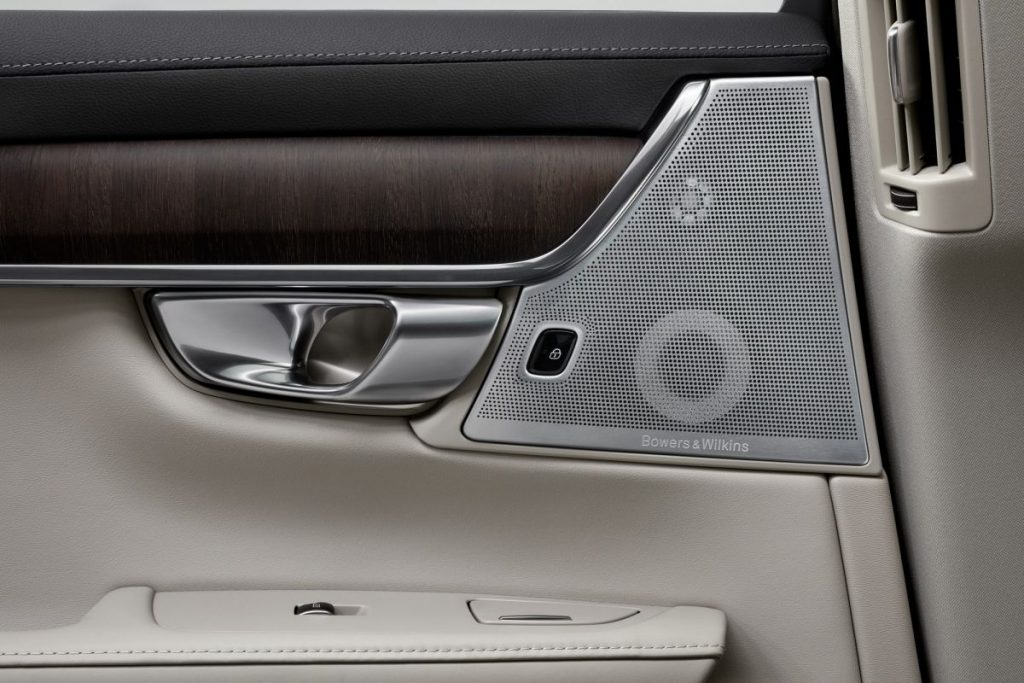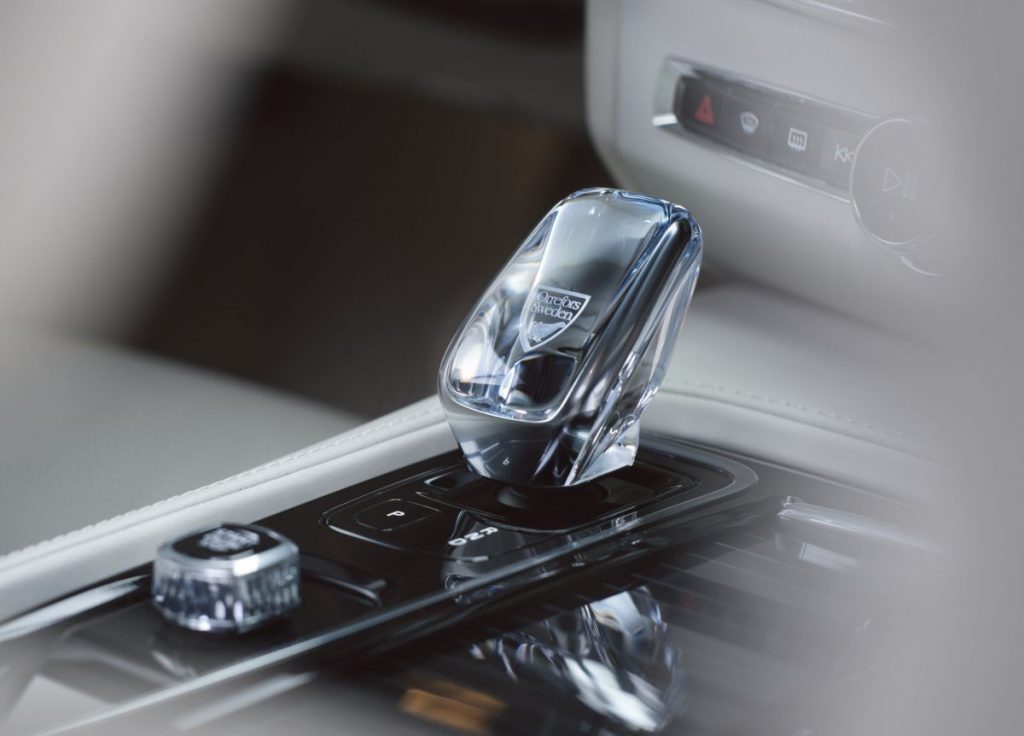 Now continuing on to the topic of safety, the S90 still retains its full and comprehensive suite of City Safety active and passive driver aids. New this time round though on these facelifted models are the 180 km/h speed cap, for which Volvo has previously said is for further added safety to their cars.   
Available in a range of stoic colours (ranging from Bright Silver, Crystal White Pearl, Onyx Black, Platinum Grey and Thunder Grey), the S90 Recharge T8 is currently available in Volvo dealerships today at a price of RM339,315 (RM 358,888 with SST included). As for the purely petrol-powered T5 variant, it will only arrive in June with a post SST exemption price of RM 328,888.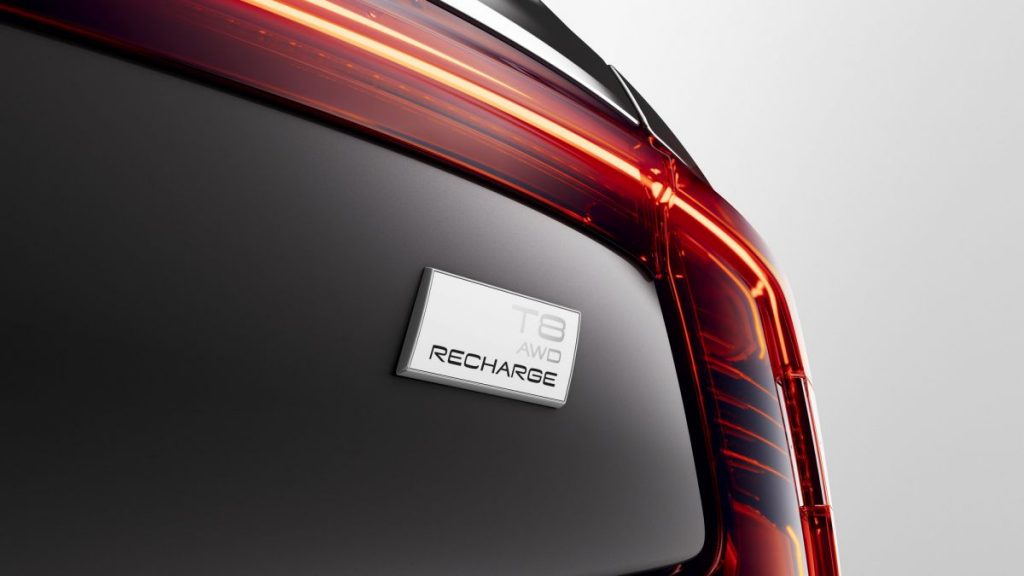 The full specs of both variants are listed below, with more information available in the press release further down below too: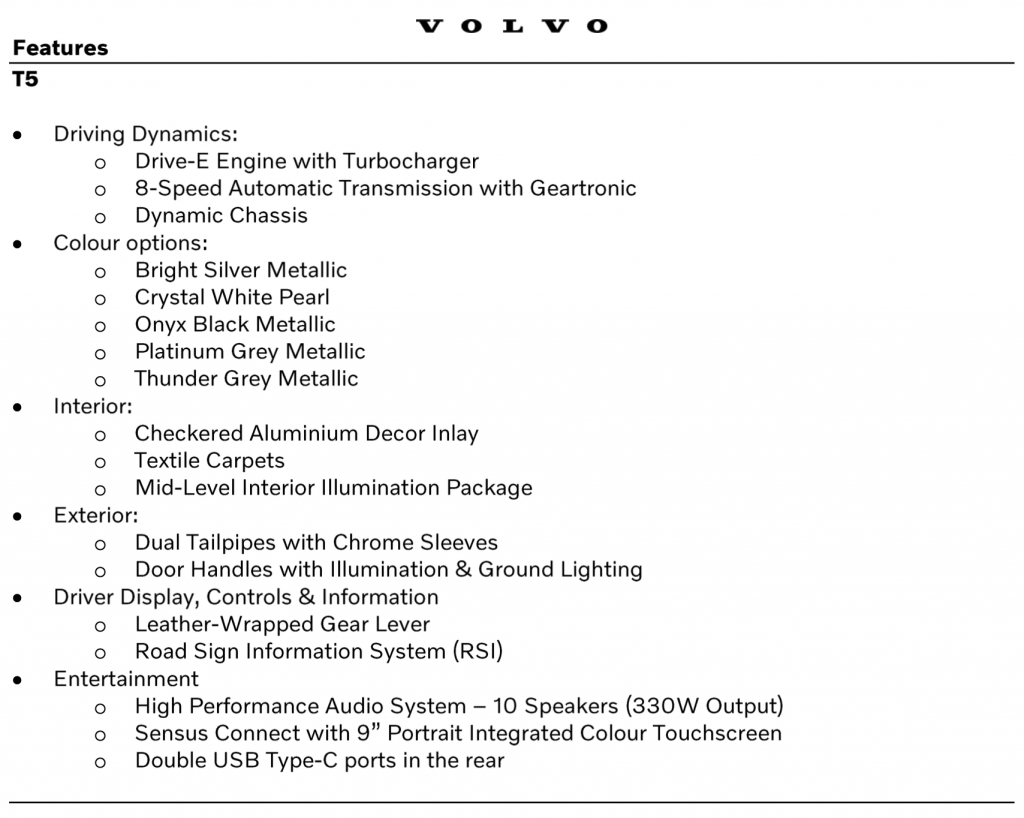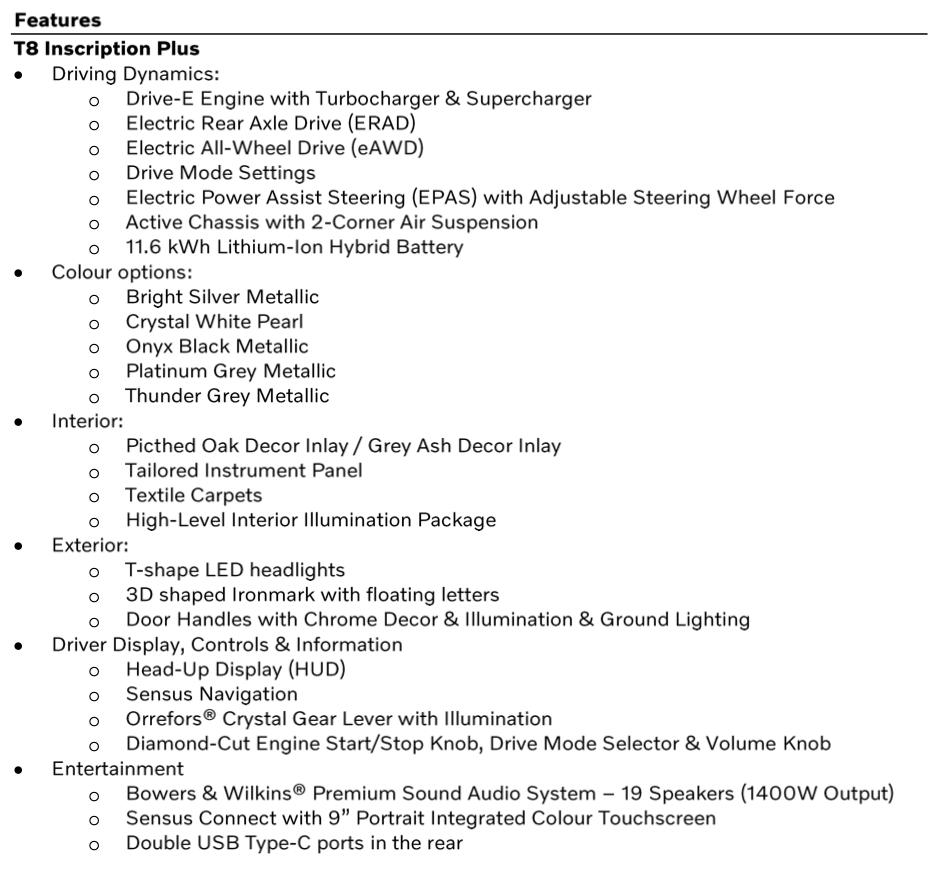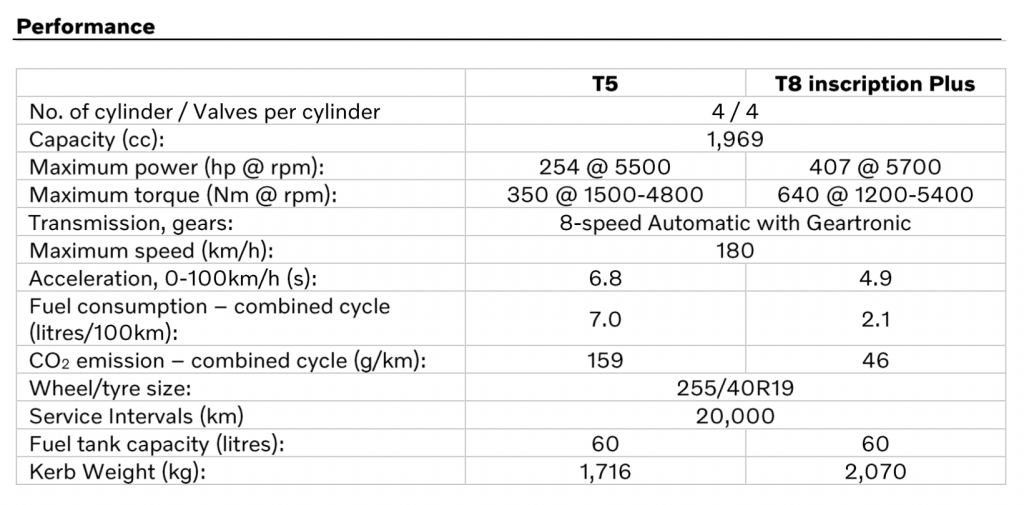 PRESS RELEASE: Volvo Car Malaysia introduces an updated model of the Volvo S90 today, with a new exterior and interior finishing that complements the latest, leading safety and technology features. With this facelift, the new Volvo S90 Recharge T8 empowers drivers to be the difference when it comes to luxury, safety and sustainability. 
The newly updated premium 4-door, 5-seat flagship sedan is built on the Scalable Product Architecture (SPA) platform. Powered by Volvo's Drive-E powertrain, the S90 Recharge T8 is equipped with a T8 Twin Engine and a rechargeable lithium-ion battery capable of producing 407 horsepower and 640Nm of torque. 
The combination of the four-cylinder engine and the powerful electric motor provides a powerful, performance-filled drive while producing lower CO2 emissions. This powertrain is also featured in all Volvo models built on the SPA, which underpins the 90 and 60 series launched in recent years.
Akhtar Sulaiman, Marketing & Public Relations Director for Volvo Car Malaysia said: "The Volvo S90 is the embodiment of luxury for us and now with its recharged design, we want to redefine the concept of 'travel in style' and showcase that 'luxury' can also equate to 'safety'. The aesthetics of the car – from the chrome-accented exterior and refined trims, to the updated interior with a cleaner overall look – is Scandinavian luxury at its finest. And as a final touch, the T8 Twin Engine setup in the Volvo S90 Recharge T8 gives the driver a refined, agile and powerful driving experience."
Design
Similar to the XC90, the S90 Recharge T8 carries on the rich legacy of Volvo Cars through the pronounced elegance in Volvo's design language. This blend of minimalist design and stylistic cues creates a premium image that is accentuated by Volvo's key aesthetic features, such as the "Thor Hammer" LED headlight design, vertical chrome grille with the Volvo Iron Mark, and a bold and clean use of the Volvo spreadmark on the rear. The tail lamps of the Volvo S90 Recharge T8 have also been updated to now bear a similar design to the recently launched Volvo S60 T8 R-Design, thus marrying luxury with a little sportiness.
The Scandinavian motif is also integrated into the cabin of the car to further enhance its overall look and feel. The inclusion of vertical air blades on each side of the Sensus user interface, perforated front seats and sunroof raises the bar on elegant aesthetics.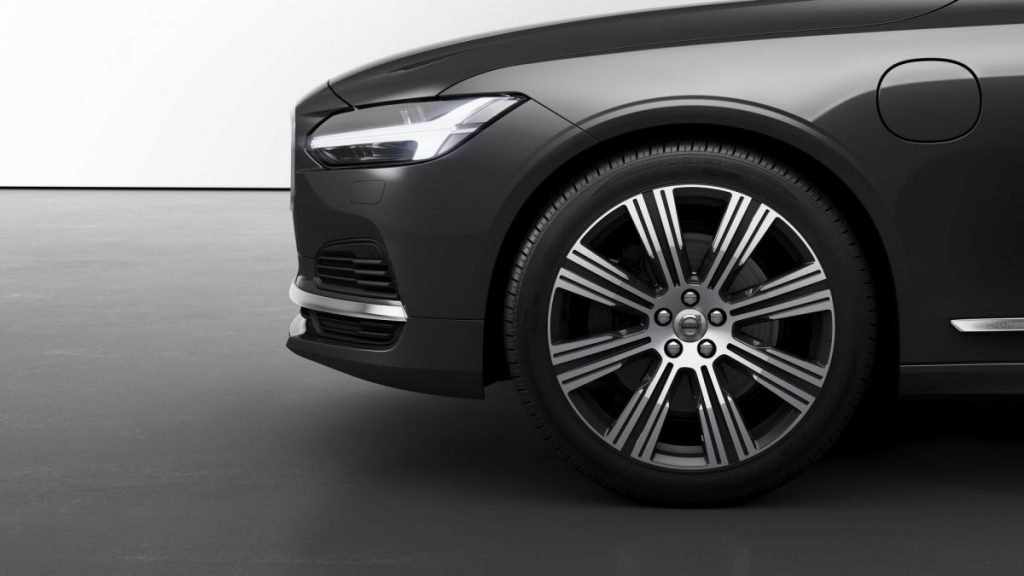 Connectivity, Entertainment, and Safety
The Sensus panel on the Volvo S90 Recharge T8 ensures that the driver stays connected with intuitive technology and personalised convenience, featuring two front USB outlets that allows for both Apple Carplay and Android Auto, for varied compatibility. The intuitive, 9-inch portrait touch screen gives easy and quick access to a full menu of safety features, and in-car entertainment applications for an immersive media and audio experience. 
The S90 Recharge T8 introduces a comprehensively upgraded Bowers & Wilkins sound system that consists of a total of 19 speakers with an output of 1,400W to provide true high-end, in-car audio performance. The signature Tweeter-on-Top speaker is seamlessly integrated into the design contours of the S90 Recharge T8 and sits just above the dashboard. 
This speaker system in the S90 Recharge T8 also employs Bower and Wilkin's exclusive Nautilus™ speaker technology for an incredible clear and immersive listening experience. Several speaker updates, such as the new double-dome aluminium tweeters and the new generation mid-range speaker cones in Continuum™ composite, result in a more refined, pure and natural sound production.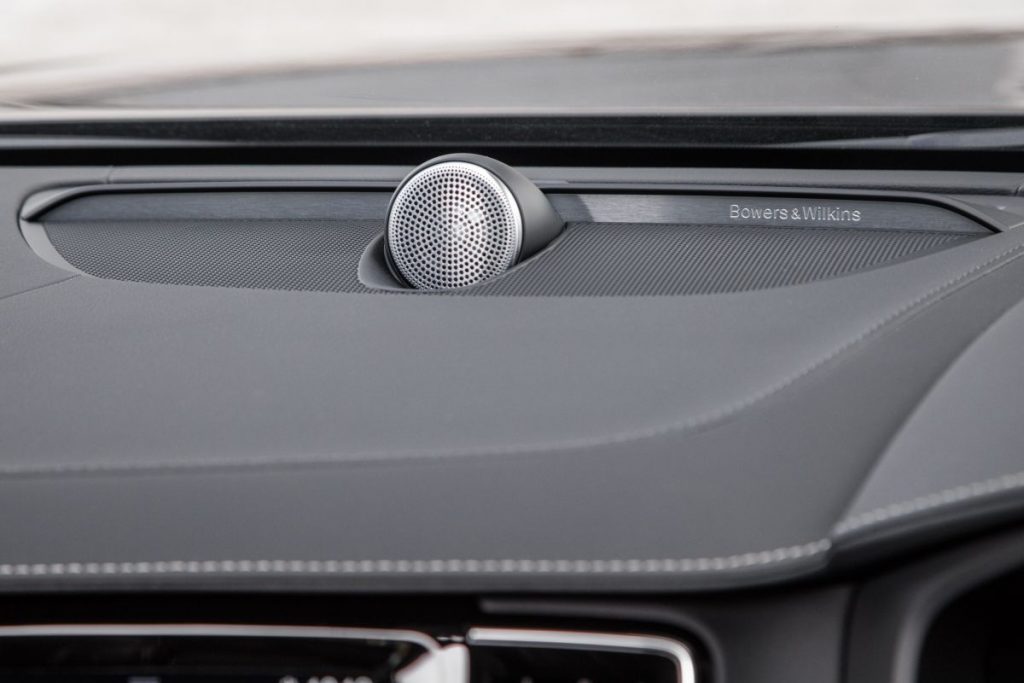 Combined with the unique feature of different room modes such as the Concert Hall Mode, which is modelled after the exact acoustic qualities of the famous Gothenburg Concert Hall, and also a Jazz Club Mode, drivers and passengers will be instantly transported to the seats of a Swedish theatre or a classy jazz club. 
Additionally, the S90 Recharge T8 also comes with a variety of standard Volvo safety features, starting with a chassis made out of boron steel for added body strength. This comes in combination with Volvo's Intellisafe system, which equips the S90 Recharge T8 with the latest safety technology developed by Volvo, such as the Blind Spot Information Systems (BLIS), City Safety, Cross Traffic Alert, Front and Rear Warning and Mitigation Support, Lane Keeping Aid, Pilot Assist, a 180kmh speed cap and many more.
"The fundamentals surrounding safety, design and performance are the same for this model as with any other Volvo. Through the dedication of our team, we are confident that this car checks all the right boxes to provide a premium driving experience. A plug-in hybrid that considers tomorrow without compromising today's experience, the S90 Recharge T8 is luxury that makes a difference and is the perfect choice for people who embrace their uniqueness and stand out from the crowd," concluded Akhtar.
Priced at RM358,888, the S90 Recharge T8 is now at RM339,315 after sales tax exemption (on-the-road, without insurance) and will be available for viewing at all authorised Volvo dealers nationwide starting today. Additionally, the T5 variant, now priced at RM328,888 (before sales tax exemption), will be available from June 2021 onwards. The sales tax exempted pricing is subject to later announcement. 
At the same time, it is also available for online booking through Volvo Car Malaysia's website as a safer alternative and in adherence to the government's standard operating procedures (SOPs). 
Customers will have the option to choose from among five distinct colours: Bright Silver, Crystal White Pearl, Onyx Black, Platinum Grey and Thunder Grey.