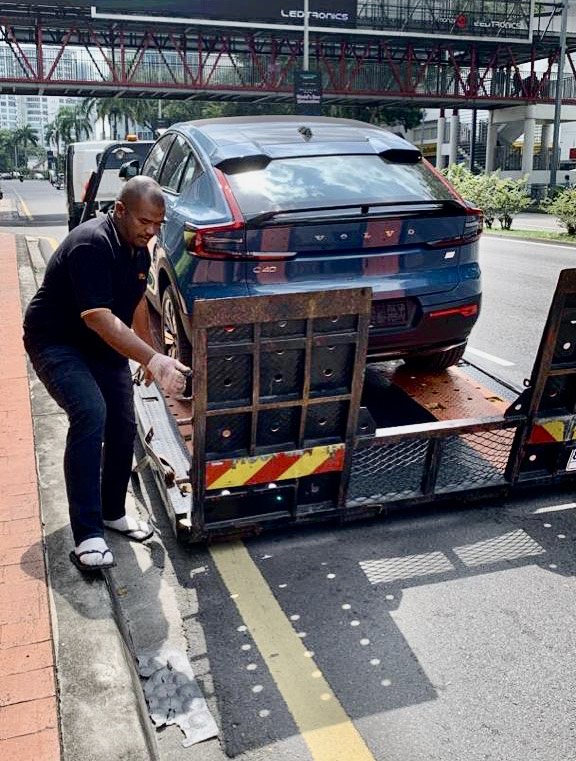 Spotted just outside Volvo Car Malaysia headquarters on a trailer, this C40 will be launched in just weeks.
Volvo Car Malaysia in Petaling Jaya is starting to bring in their official units of the all new C40 electric crossover. This battery powered Volvo joins the XC40 Recharge and gives Malaysians a taste of next generation emission free mobility with high comfort, 5-star safety and next level cabin technology.
Sharing the platform with the successful and handsome XC40 Recharge, this C40 Recharge is produced at Volvo's factory in Ghent, Belgium and will soon be local assembled in Malaysia, side by side with the XC40 Recharge.
The rear of the Volvo C40 Recharge features a striking rear-end design to go with the lower roof line, while the new front design introduces a new face for electric Volvos and includes headlights with state-of-the-art pixel technology.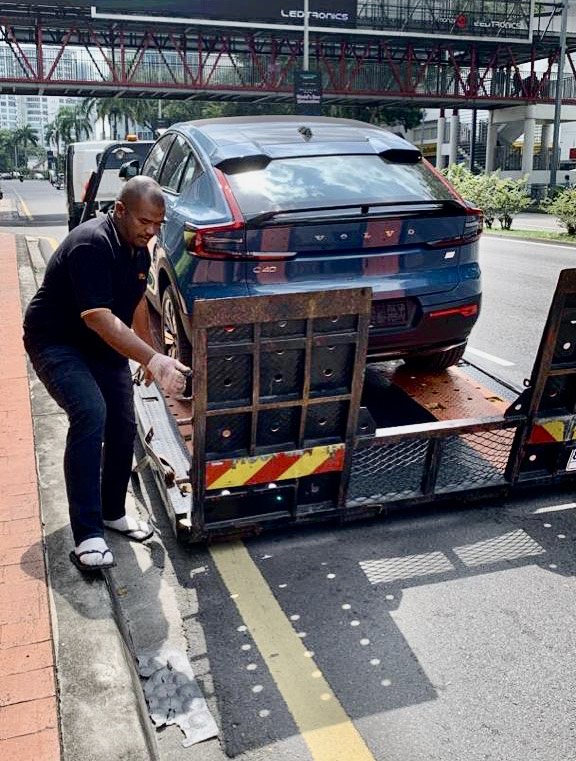 Inside, the Volvo C40 Recharge provides customers with the high seating position that most Volvo drivers prefer, while it is available with a range of colour and deco options unique to the model. It is also the first Volvo model to be completely leather free.
Like the XC40 Recharge, the C40 Recharge comes with one of the best infotainment systems on the market, jointly developed with Google and based on the Android operating system. It provides consumers with Google apps and services built-in, such as Google Maps, Google Assistant and the Google Play Store.
Unlimited data enables superior connectivity and the C40 Recharge will receive software updates over the air. That means it will continue to improve over time after it has left the factory.
The propulsion consists of twin electric motors, one on the front and one on the rear axle, powered by a 78kWh battery that can be fast charged to 80 per cent in about 40 minutes. It offers an anticipated range of around 420km (261 miles), which is expected to improve over time via over-the-air software updates.
The fully electric C40 Recharge will be arriving right after the XC40 Full Electric version arrives in early 2022.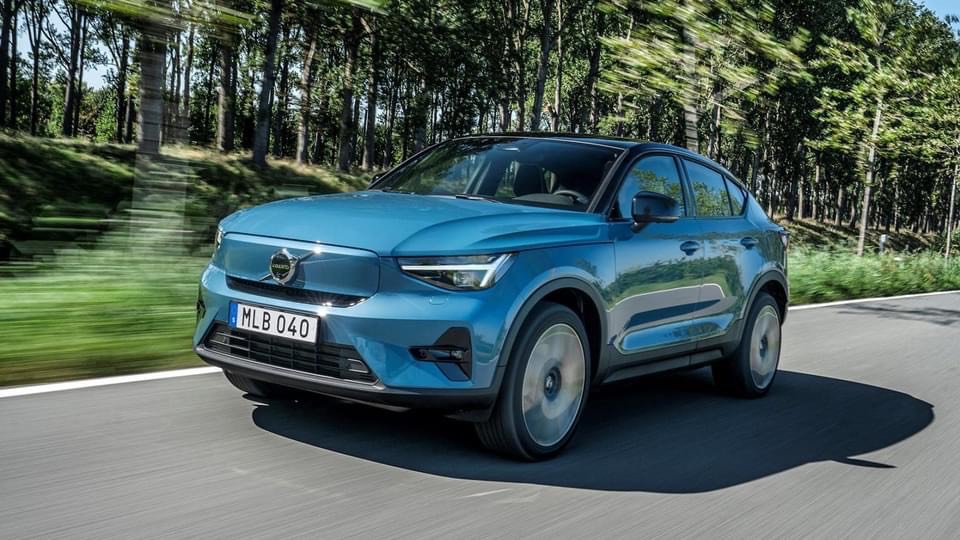 Volvo builds the lithium-ion battery pack inside a metal shell it calls the Safety Cage, to highlight the company's commitment to safety dating back to the industry's first three-point shoulder harness safety belt in 1959.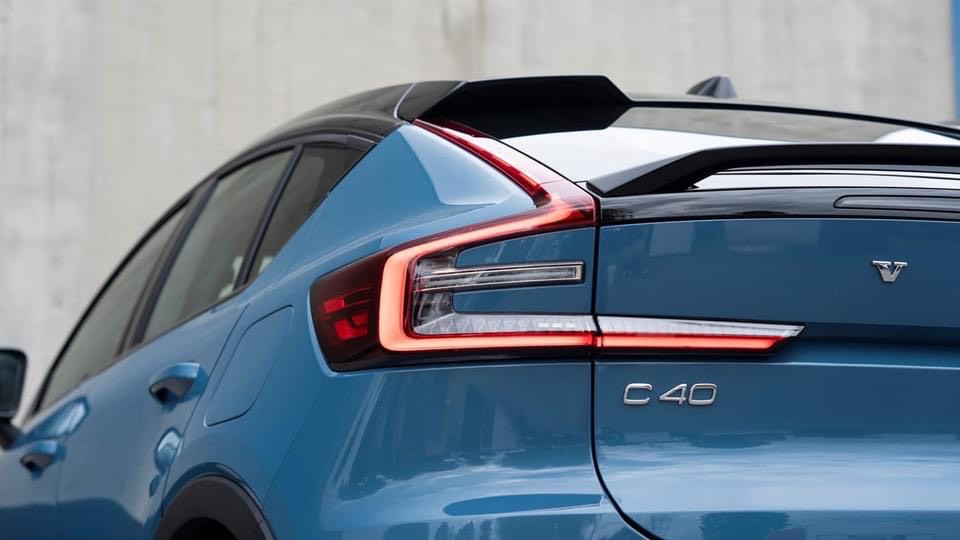 Volvo Cars uses battery suppliers LG Chem of South Korea and CTAL of China. Volvo Recharge is the company's electrified sub-brand. There is also Polestar, a performance sub-brand that is evolving to be a performance electrified sub-brand (PHEVs count) to an electric sub-brand, with the Polestar 2 sedan being the first mass-production variant.