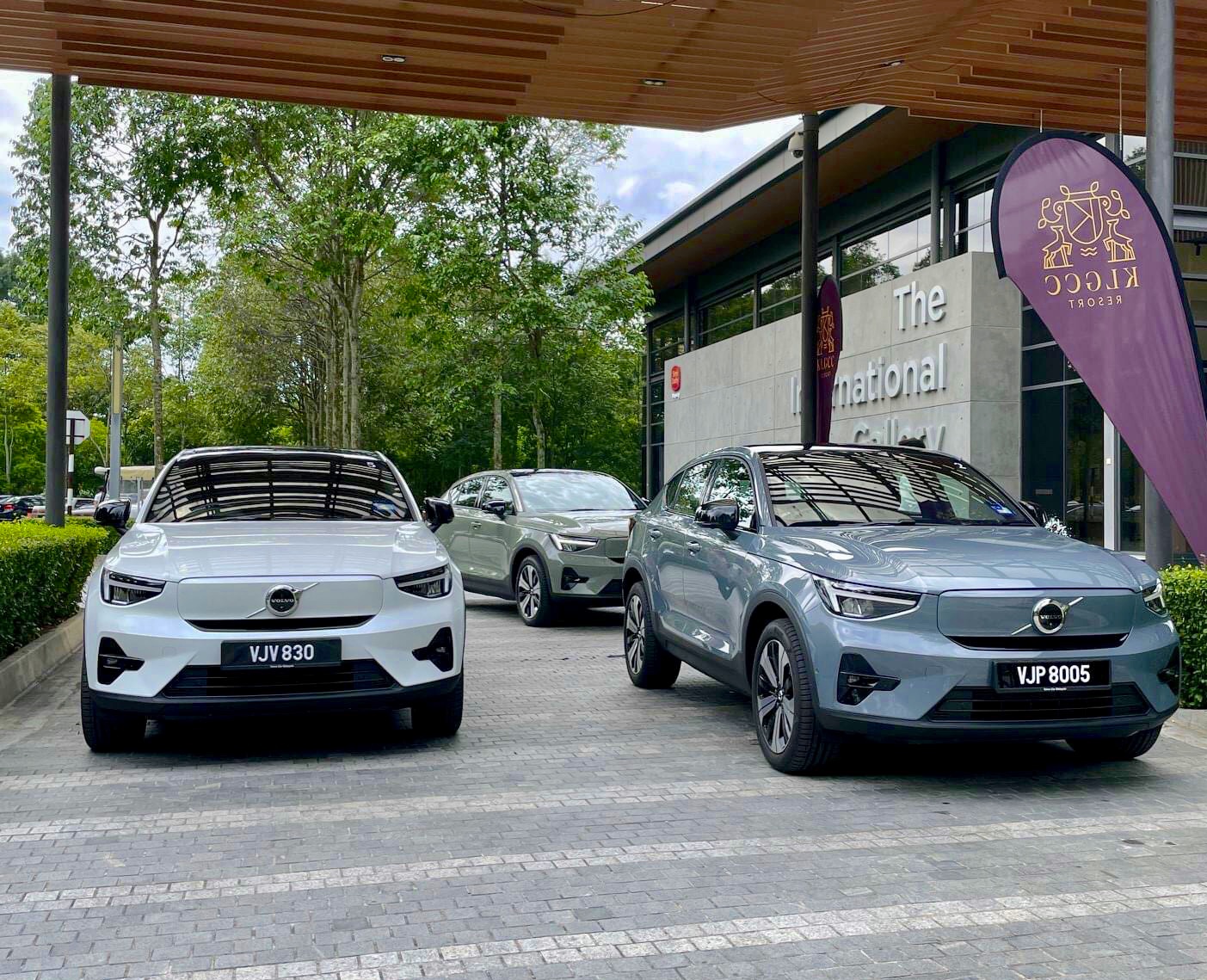 With online bookings only, the Volvo C40 Sage Green was sold out fast.
The all new Volvo electric model, the C40 was launched in Malaysia last month for just RM288,888.
We say 'just' because, this is 'designed from start' electric car from Volvo and its owner, Geely Holdings. The earlier launched Volvo electric vehicle, the XC40 started life as a petrol only vehicle, then progressed to become a hybrid and was matured to an all electric vehicle about a year ago.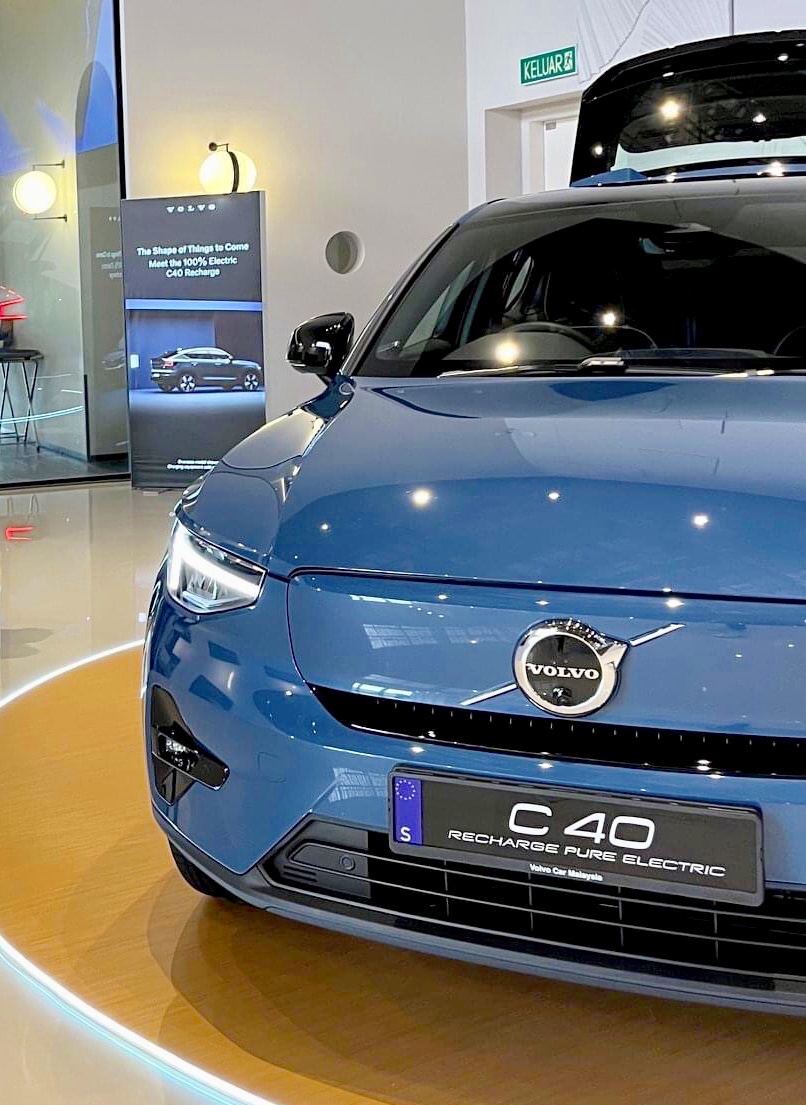 Now, this local assembled in Malaysia for ASEAN nations, C40 was made available in a variety of colors and also one interesting new color called 'Sage Green'.
With the launch of this C40, Volvo Car Malaysia started a new sales format. You can only book this electric vehicle 'online' which is a new direction taken by Volvo Car globally.
All Volvo showrooms nationwide are still open, however they will assist buyers to order online if need be.
This all new C40 Recharge and also the XC40 Recharge which offers a combination of efficiency, exhilaration, style and premium features that are simply too interesting to ignore.
Interestingly, right after the C40 launch, the Volvo Car Malaysia online booking system had a surge of interest and even dealers had some issues making bookings. This however settled in a day and the system is now working well.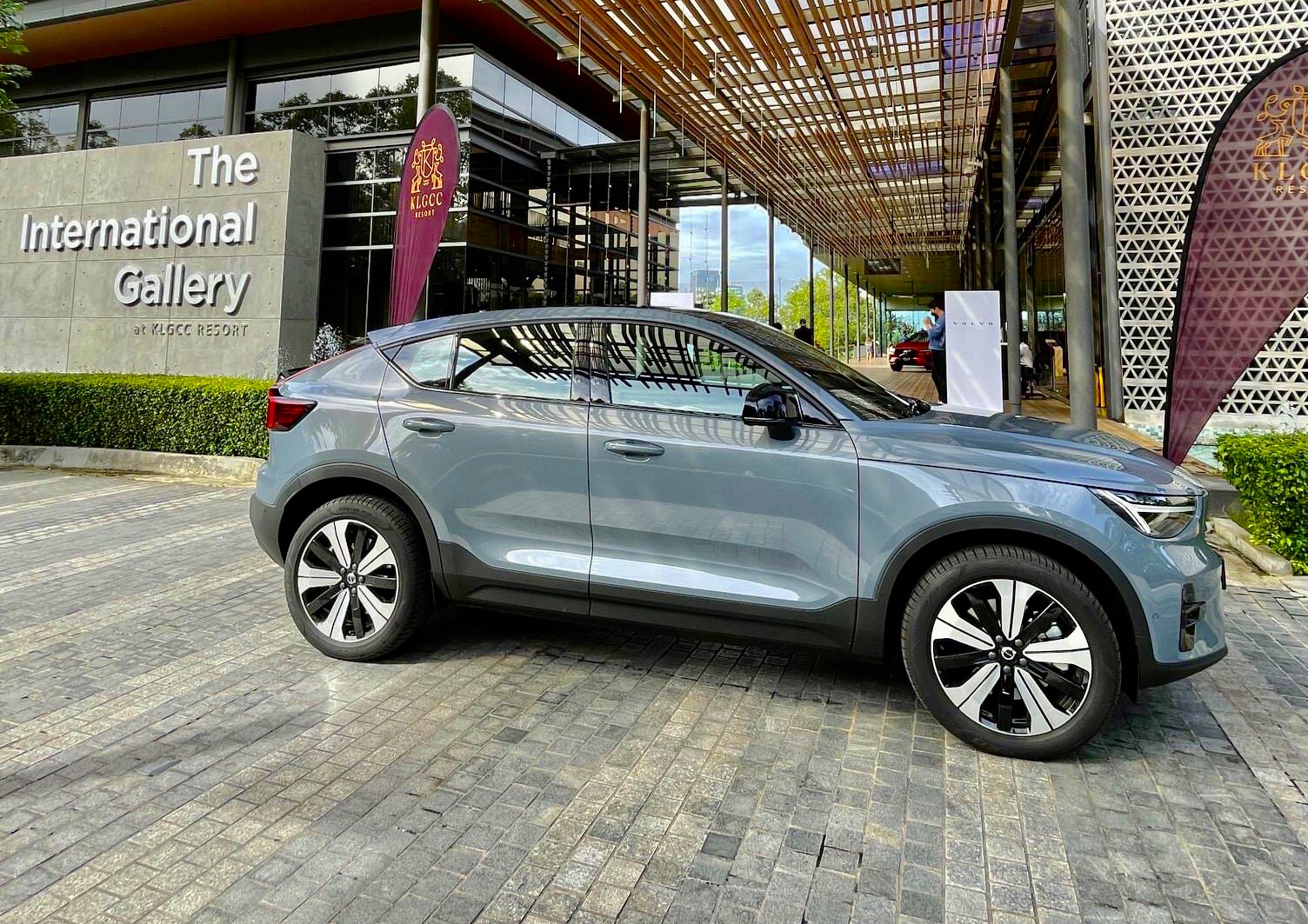 It seems that the surge happened with most Malaysian buyers wanted the C40 in 'Sage Green' colour. Yes, this new color was the most popular choice over the weekend.
Speaking to a few 'on the ground' sales people, there were a mix of young, middle aged and even older Malaysians coming into showrooms to see and compare between the C40 and XC40 Recharge models.
Looks like the younger generation were more interested in the coupe like sporty C40 and the older buyers preferred the more upright XC40.
Both models share identical wheelbases and body widths while the C40 has a slightly lower body height and longer total exterior width than its XC40 sibling.
So, now Volvo Car in Malaysia has two full electric vehicles on sale and they are both priced below RM288k and the best part is this, both come with a strong after sales network and a strong manufacturers warranty for the vehicle and also the battery system.
So, Malaysians looking to buy a used or privately imported Electric Car from a private importer should think wisely about after sales and warranty as Electric Cars are high technology vehicles and require very precise after sales.
Also, there are mounting breakdowns coming from privately imported electric vehicles and owners are stranded without their expensive new battery powered cars.