Automotive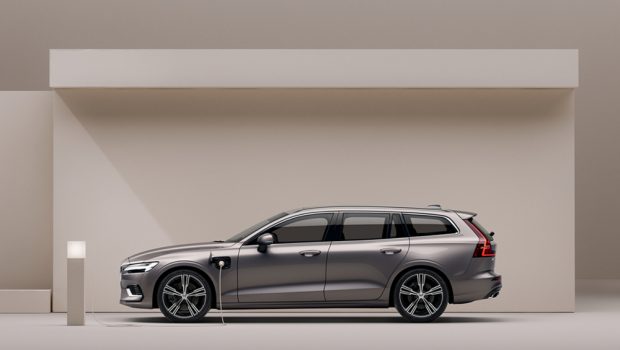 Published on January 17th, 2022 | by Aaron Fernandez
0
Volvo 2022 V60 Recharge T8 PHEV is finally in Malaysia
Volvo Cars Malaysia has launched their latest plug-in hybrid in Malaysia. The new Volvo V60 Recharge T8 PHEV is a spacious five-door that balances dynamic performance and functionality.
The V60 Recharge T8 is powered by Volvo's latest generation plug-in hybrid powertrain which delivers high power, smooth electric propulsion and great drivability.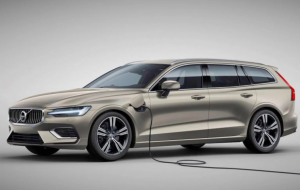 The Drive-E petrol engine is equipped with a Turbocharger and a Supercharger that produce an output of 320hp and 400Nm of torque, whereas the combination of an electric motor yields a maximum output of 407hp and 640Nm of torque.
It also comes with a Pure Electric mode for ultra-low CO2 emissions, Hybrid mode for added comfort and optimized efficiency and Power mode for higher performance.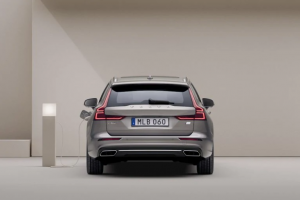 For stronger traction, the V60 Recharge T8 has an improved AWD capability with a powerful rear electric motor that is optimized for driving under wet conditions. With the different drive modes available, the driver can adapt their driving experience with the touch of a button.
Like all Volvos, the V60 Recharge T8 is equipped with many safety features. The blind spot information system (BLIS), is a system devised to subtly adjust steering when a risk of collision occurs, preventing possible accidents.
The intelligent safety assistance technology in the Volvo will also autobrake if it detects any upcoming vehicles, pedestrians, cyclists and large animals that the driver is unable to react to. It also works when reversing with limited view.
In terms of technology within the car, the head-up display on the windscreen that allows you to monitor your speed while also following the navigation without losing focus on the road. The V60 Recharge T8 also entertains a wireless charger for compatible devices in the dedicated smartphone storage space.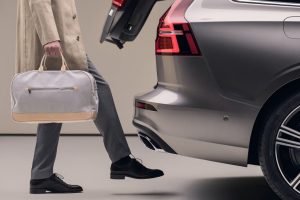 Charles Frump, Managing Director of Volvo Car Malaysia expressed, "The addition of the Volvo V60 Recharge T8 as a PHEV brings Volvo another step forward in our electrification strategy. We are one step closer to realizing our aspirations in having a fully electric line up by 2030 as we move further into a more sustainable future."
The Volvo V60 Recharge T8 is priced Rm287,474.00 and comes in multiple colors including, Onyx Black, Denim Blue, Silver Dawn and Crystal White.
Viewings and bookings are currently available at all authorized Volvo dealers in Malaysia onwards. Test drives can be booked through www.volvocars.com/my.