Automotive
News
Vehicle sales in China continue to rise despite chip shortage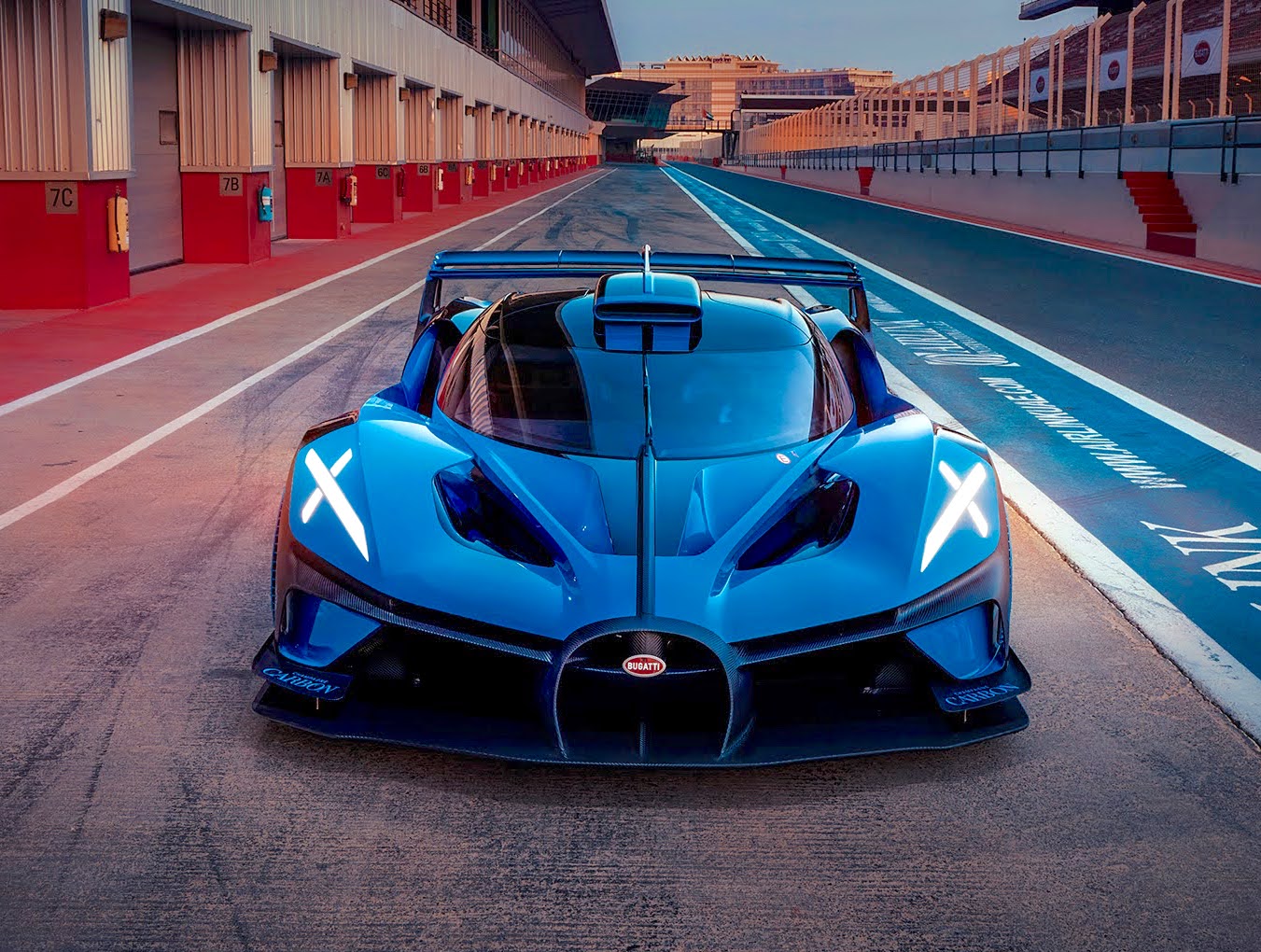 The Covid-19 pandemic that has been going on for the past two years has really affected the automotive industry. In 2020, global vehicle production was severely hit causing a massive drop in sales. However, from 2021 onwards many companies have managed to survive and have adjusted to the ongoing pandemic. It has become clear that many car companies are still managing to sell cars, with many of them even breaking all-time record sales.
One problem that still remains is the global chip shortage, and it seems that it's going to be a while before chip supplies recover. Despite this, vehicle sales have increased in the past year have increased by 3.8% with up to 26.3 million sold in 2021.
China manufactured 26.082 vehicles in 2021 which is 3.4% higher year on year. The Chinese car market had a 3.8% increase with 26.275 million vehicles sold. Although vehicles sales increase immensely in the first quarter of the 2021, the third quarter had a major hit in sales due to the shortage of semiconductors.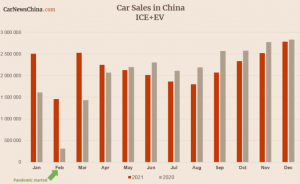 Even though China was the country with the highest car sales in 2020, the country has seen a decreasing trend of sales in the past 3 years. All this has changed in 2021. One of the reasons for this increase was the new energy vehicle (NEV) category, which consists of battery-electric cars, plug-in hybrid electric vehicles, and fuel cell vehicles. It helped the country reach total yearly sales of more than 3.5 million units and a market share of 13.4%
The new energy vehicle (NEV) category achieved a 157.5% increase in 2021 with 3.521 million units sold, reaching an all-time high in the country. The market's monthly NEV sales hit 200,000 units in March and 300,000 units in August. The volume increased to 531,000 units in the final month of last year. It accounted for 13.4% of the total market share, which is 8% higher than the previous year.
As for regular passenger vehicles, more than 20 million vehicles are sold in China each year. Last year was no exception with a 6.5% increase with 21.482 million units sold as well as manufacturing output increasing by 7.1% to 21.408 units last year. This is the seventh consecutive year which over 20 million passenger vehicles were sold in China.
In 2021, China's new car sales increased by 10.5% month-on-month with up to 2.786 million vehicles in the last month of 2021. Year-on-year sales have unfortunately decreased by 1.6%, resulting in a 7.5% decrease from the previous month.