Automotive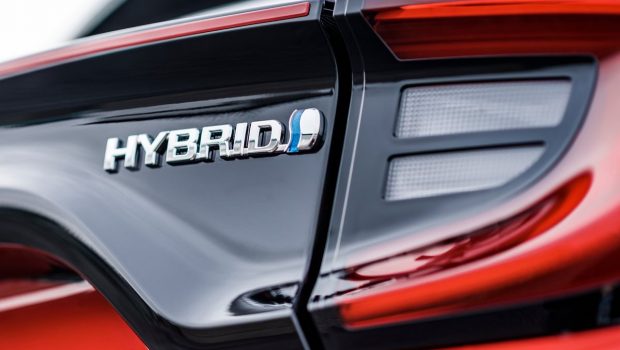 Published on July 7th, 2021 | by Joshua Chin
0
UMW Toyota To Build More Hybrid Models Locally In Future
Over RM 270 million will be invested towards CKD production of Toyota hybrids in Malaysia. 
While Malaysia is still severely lacking in any form of infrastructure or incentives to promote the growth of fully electric vehicles, there are nevertheless signs that numerous automakers are slowly but steadily moving towards the electrified future over here. The latest of which being UMW Toyota, which has just announced that they will soon be commencing the CKD production of hybrid vehicles locally. 
In line with the Japanese auto giant's global ambition to achieve carbon neutrality come 2050, the headline news with this local electrification endeavour comes with the RM 270 million investment towards upgrading and expanding its Bukit Raja assembly plant in preparation for the local-assembly of hybrid models. This comes ahead of the RM 2 billion that was pumped in recently to make this Klang-based production site one of the most advanced and efficient Toyota plants in all of Asia.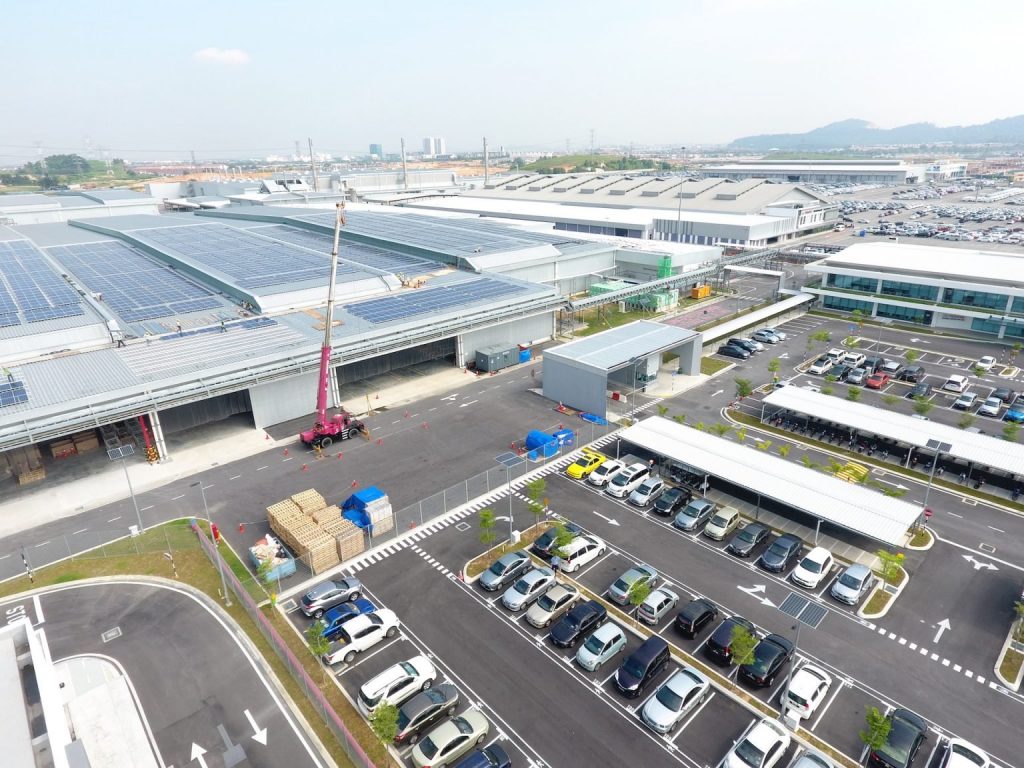 Despite the long press release (seen below) however, UMW Toyota has yet to announce which hybrid models will be getting the local-assembly treatment over here. A reasonable prediction though would be for the CKD production of the Corolla Cross hybrid, which is already currently being produced across the border in Thailand.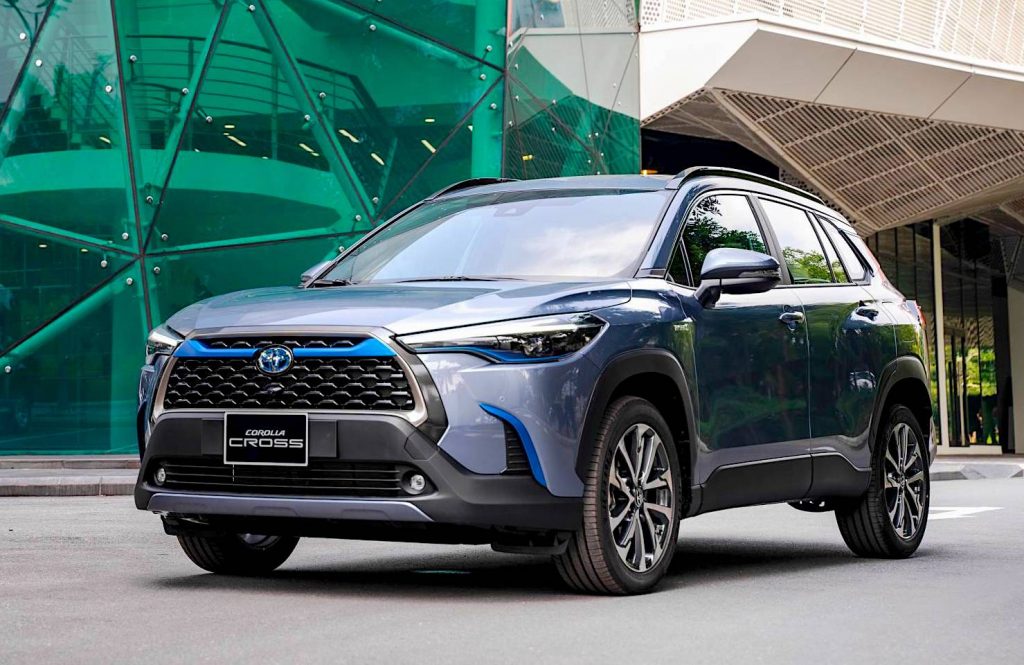 It's Corolla sedan sibling could also be a prime candidate for a locally-assembled hybrid variant, especially when one was actually spotted at the UMW Toyota headquarters not too long ago. Considering however that its fuel-burning counterparts sold here are fully-imported from our neighbours to the north, the chances of it happening is perhaps not as likely as its crossover counterpart.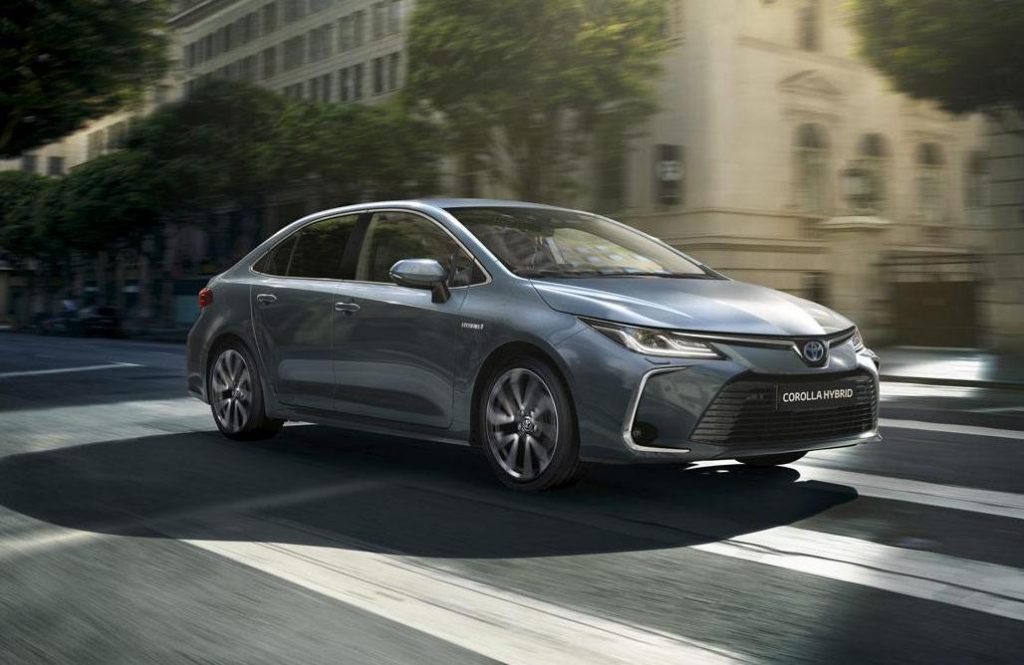 Speaking of crossovers, another hybrid Toyota that is somewhat likely to get the locally-assembled treatment would be the RAV4 PHEV. A 302 hp electrified SUV that has become the darling in the Japanese automaker's lineup wherever it is currently being sold, it was reported previously that it would be arriving in Malaysia too.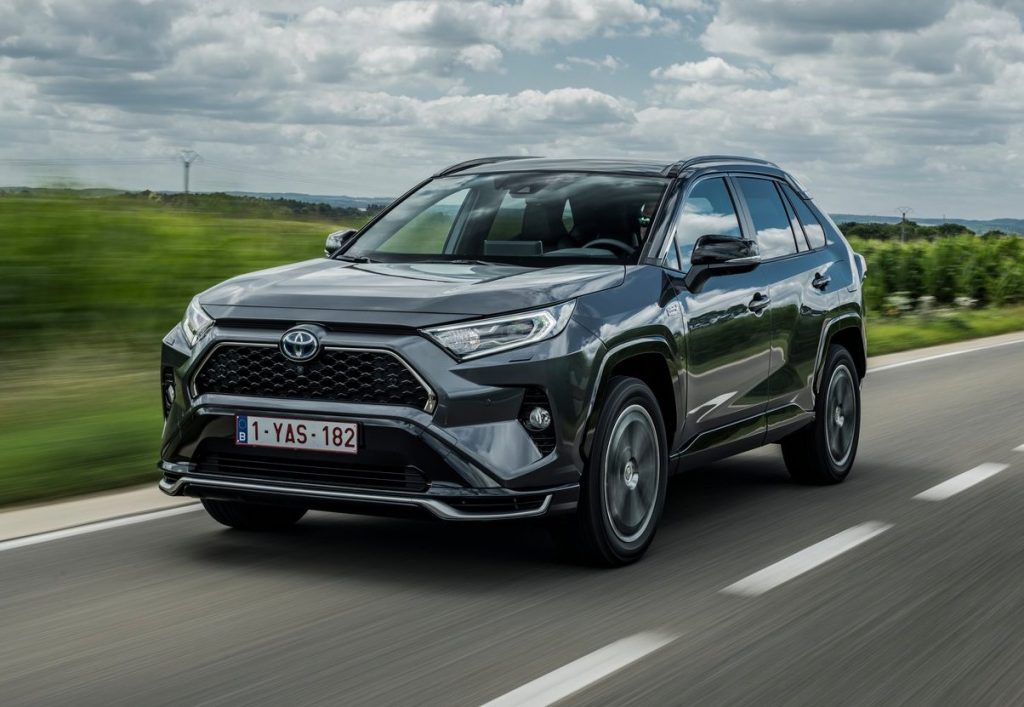 Though with the RAV4 being a PHEV instead of a featuring simpler conventional hybrid powertrain, it does complicate matters when it comes to local assembly. Seeing as the Corolla Cross is pretty much the same car and is selling way better than this SUV that comes fully-imported from Japan too, it is probably fair to say that this particular model will not be high in UMW Toyota's priority for CKD hybrid production.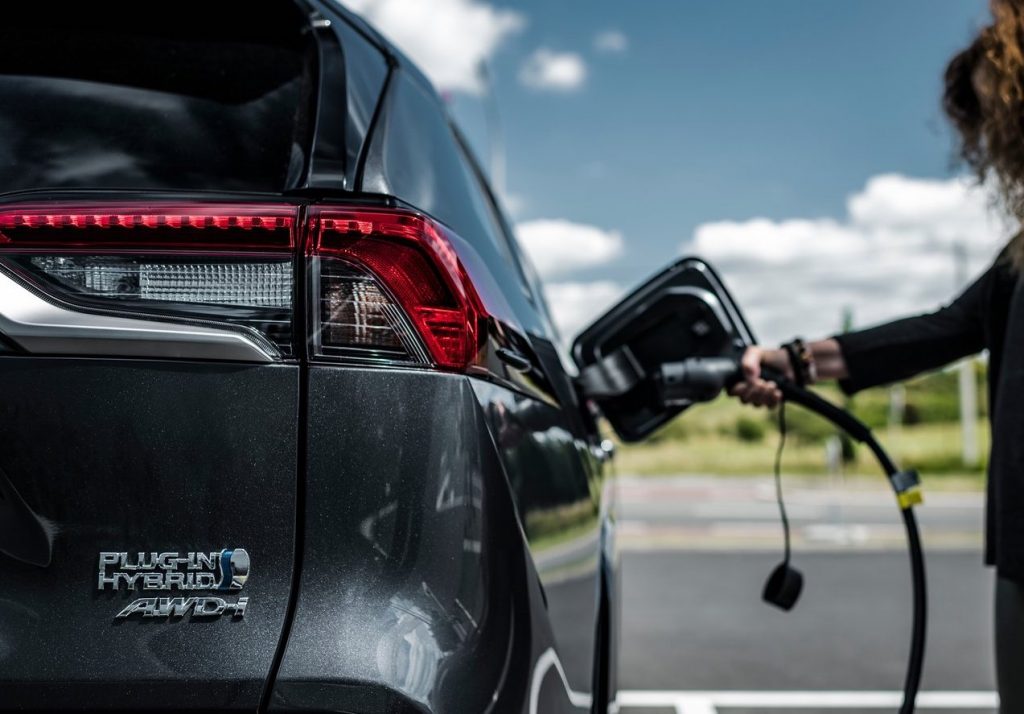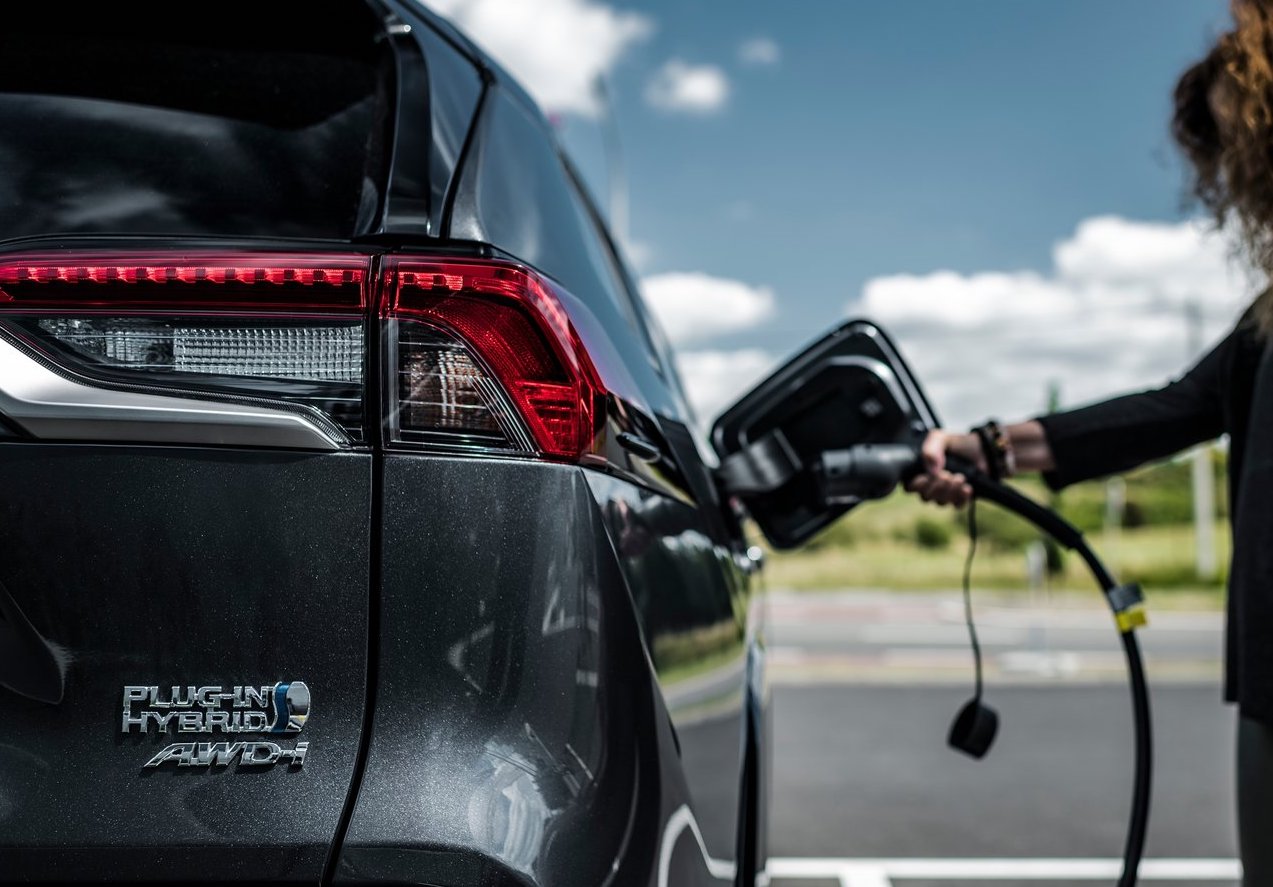 This point of priority though does lead neatly onto the larger and more embarrassing problem of how far Malaysia has got to go in its electrification endeavours. That is because while every other nation is going full steam ahead on the EV train, we are still here hoping for a decently priced hybrid vehicle. 
To add to that too, it is worth highlighting that there was actually a rather good selection of relatively affordable hybrid offerings over here a decade ago, with cars the Toyota Prius and Honda Jazz Hybrid for example being an attainable electrified option for most Malaysian buyers. 10 years on however, it is frankly laughable to think that the local auto industry has mostly regressed back to its fuel-burning roots, while everyone else embraces the electrified future.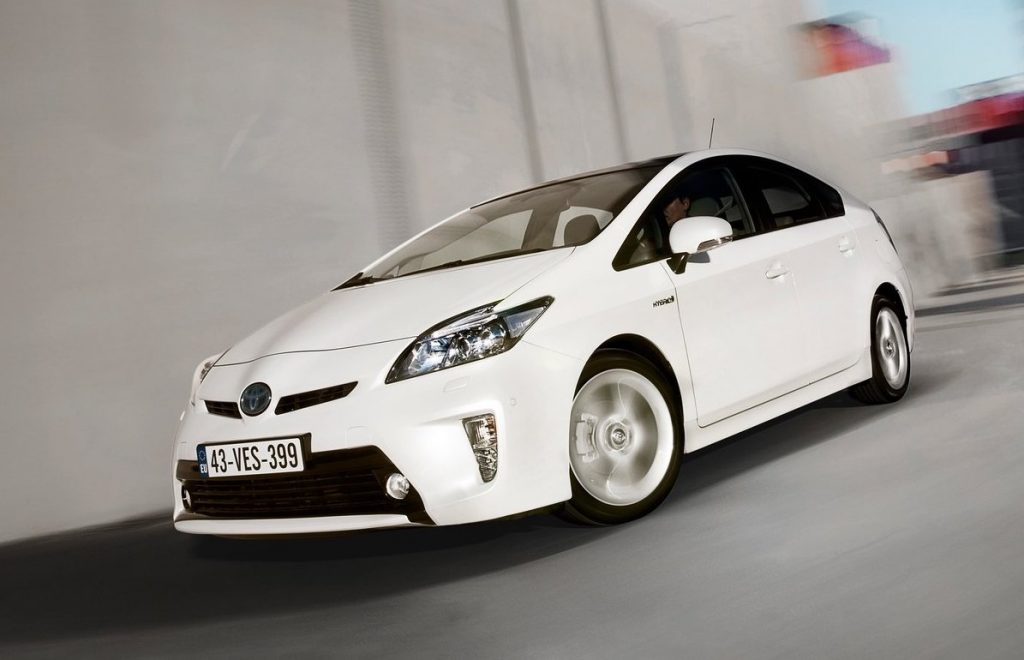 So while news of UMW Toyota moving towards the local assembly of hybrid vehicles is certainly commendable, it does nevertheless serve as a pitiful reminder in regards to how the wider auto industry in Malaysia woefully behind the times in comparison to the rest of the world. And the even sadder thing is that it will continue to slide further and further back, if something is not done quickly to adapt to the new high-tech (and high-voltage) times of today.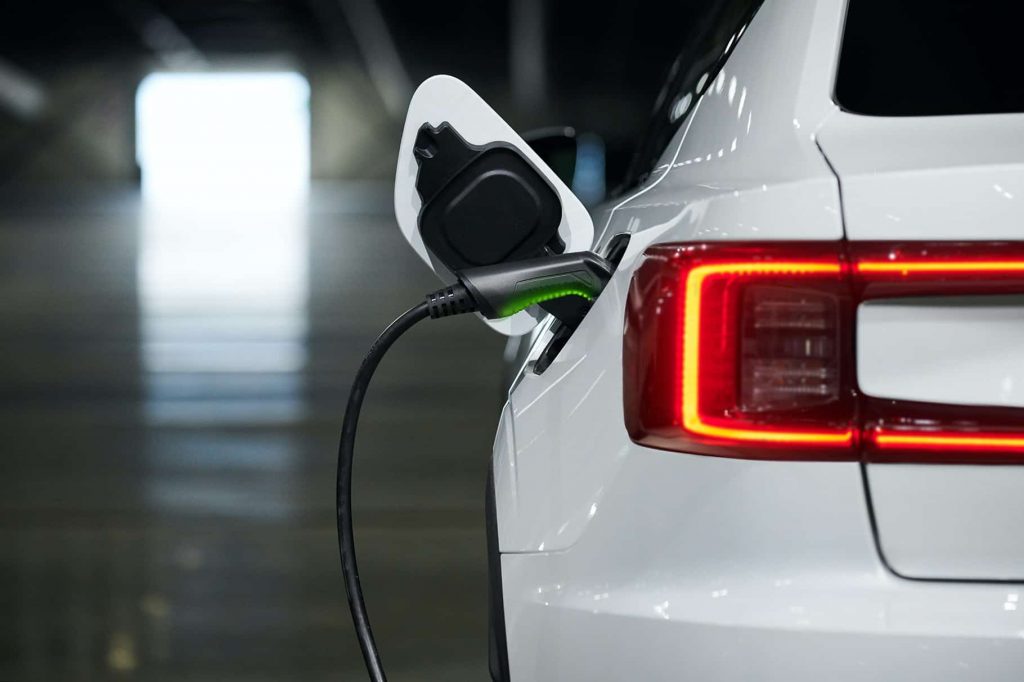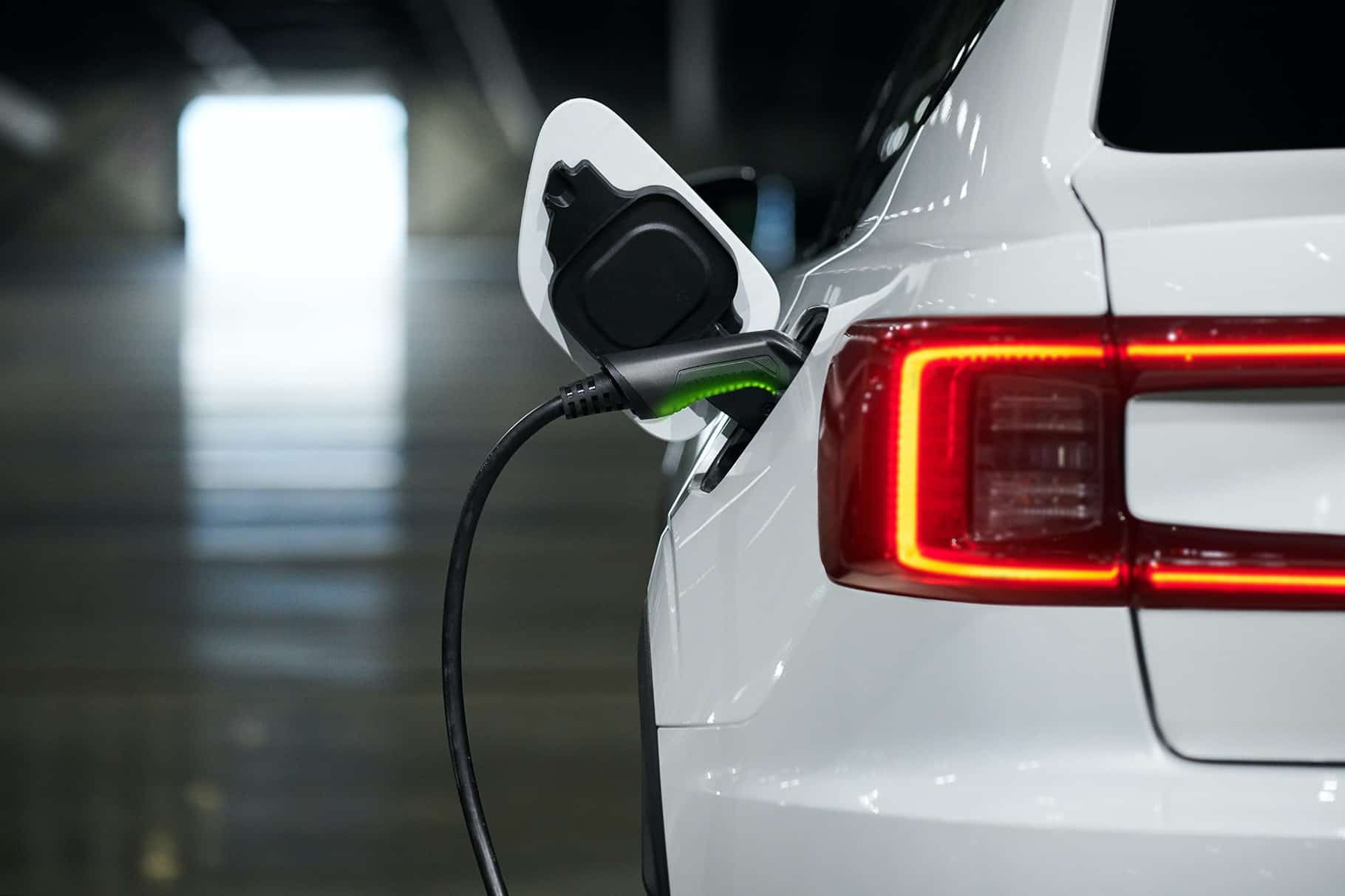 PRESS RELEASE: With 52 years of local production of Toyota vehicles in Malaysia, UMW Toyota Motor (UMWT) today announced its direction matched by exciting plans for the future of the automotive industry in the country, as it champions carbon neutrality to pave the way for the mass production of Hybrid Electric Vehicles (HEV). 
A GLOBAL VISION, A MALAYSIAN EFFORT 
The initiative is driven by Toyota Motor Corporation's (TMC) global commitment to deliver 'mobility for all' and produce 'happiness for all' through its commitment towards a 'Clean, Safe and Secure Society'. 
To realise this, TMC has committed to carbon neutrality by 2050, in a practical and sustainable manner. It is also part of the plan to produce a full line-up of Low-Emission Vehicles through its electrification plans. This will meet diversified mobility demands all over the world. Apart from Electrified Vehicles, there are many initiatives in the pipe-line to reduce carbon emissions and 'offset' the impact of carbon dioxide (CO2) emission in all its processes throughout the lifecycle of manufacturing, transporting, operating, fuel and/or charging, and recycling and disposal of vehicles – which is aligned with the global approach towards lifecycle assessments of the potential environmental impact of a product throughout its lifecycle. 
"Toyota's global direction is to achieve carbon neutrality by 2050. This is also in line with the Malaysian Government's aspirations to position the country as a progressive nation that promotes more green technology and environmental sustainability," said UMW Toyota Motor Deputy Chairman, Akio Takeyama. 
"This is indeed an exciting time for the Malaysian automotive industry and UMW Toyota Motor is fully charged and ready to champion this Malaysian dream. In order to achieve this, the most realistic, practical and immediate solution is Toyota Hybrid Electric technology and vehicles," he added. 
"The mass production and growing acceptance of Hybrid Electric Vehicles (HEV) will lead to the entire automotive eco-system evolving to embrace a more conscious and concerted effort in reducing Malaysia's carbon footprint." 
"Toyota's direction is in line with the international lifecycle assessment approach for carbon neutrality which will entirely transform the industry, from the time a vehicle is manufactured and through the vehicle's ownership, eventually even towards the end of the vehicle lifecycle," he added.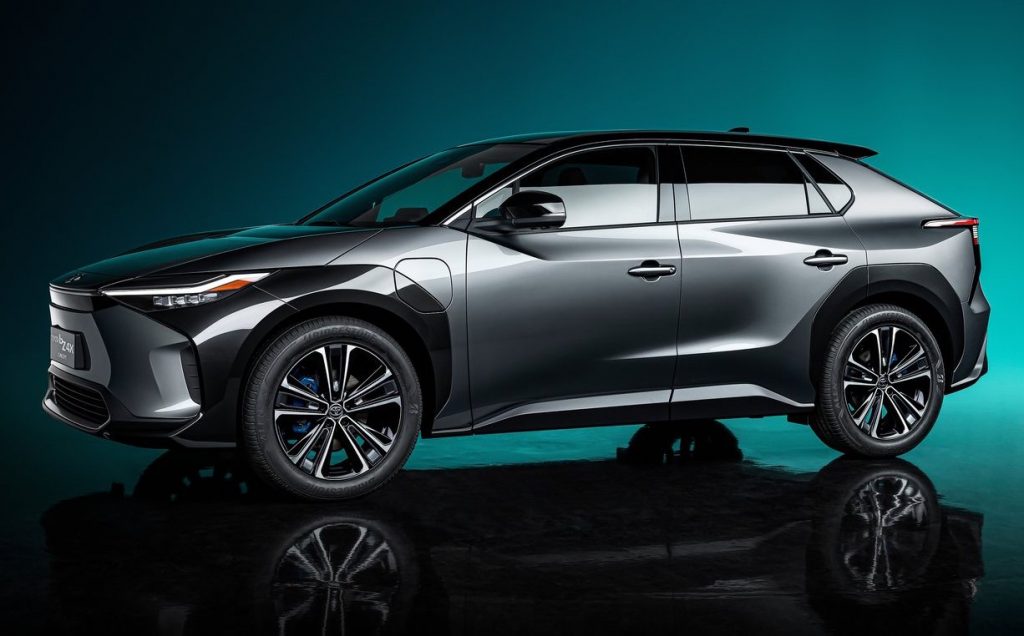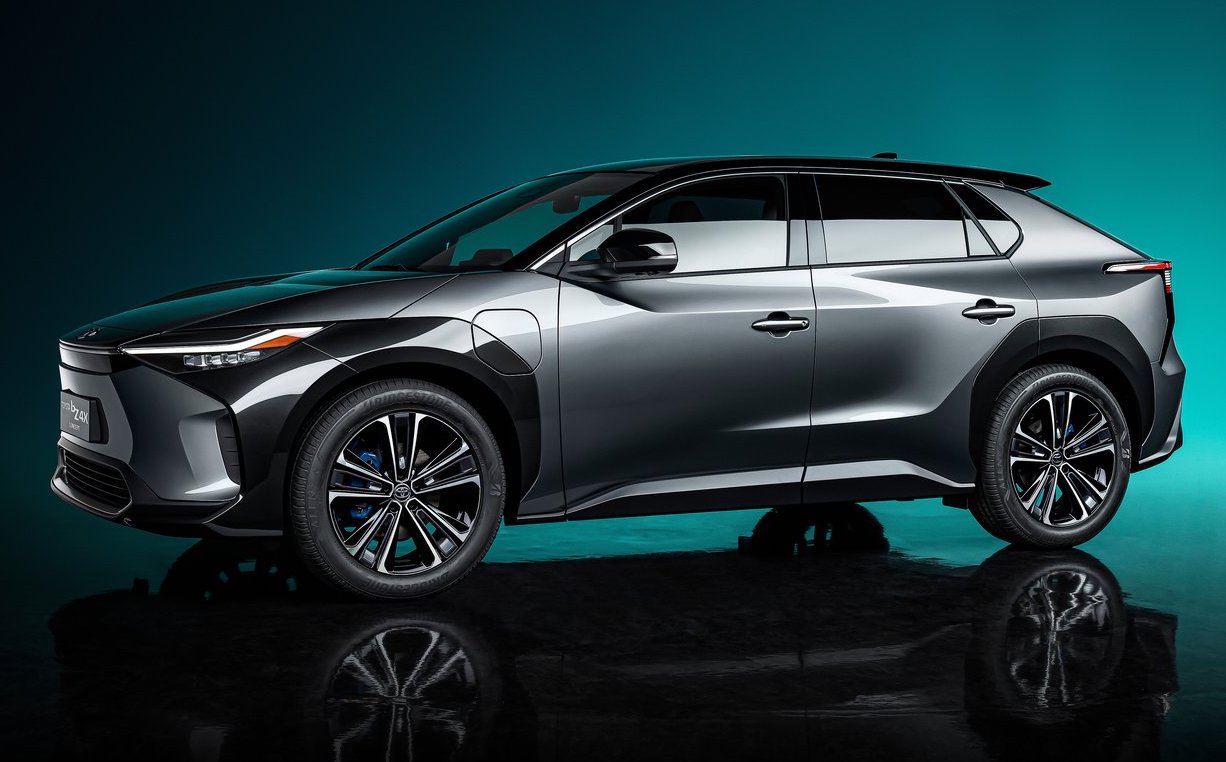 HYBRID ELECTRIC VEHICLES (HEV) THE IMMEDIATE WAY FORWARD 
Toyota is one of earliest pioneers of Hybrid Electric technology and has evolved and advanced the technology over the last 20+ years. As of today, it has sold more than 17 million Hybrid Electric Vehicles (HEV); Plug-in Hybrid Electric Vehicles (PHEV); Battery-Electric Vehicles (BEV) and Hydrogen Fuel Cell Electric Vehicles (FCEV) worldwide. Toyota's cumulative contribution to CO2 reduction equates to 17 million cars that has resulted in removing 140 million tonnes of CO2 or approximately 1.5 million conventional passenger vehicles per year over the past 20 years. 
This conscientious push towards a cleaner, more efficient and sustainable alternative is projected to result in Toyota's sale of 8 million electrified vehicles per year by 2030. In April this year, Toyota announced an electric vehicle strategy that will result in 15 new Battery-Electric Vehicles (BEV) released by 2025. In total, Toyota is committed to have 70 electrified vehicle models by 2025, including vehicles powered by hydrogen fuel-cell electric, battery-electric, and hybrid electric, towards offering a range of "diverse choices" for its customers. 
Toyota's ongoing investments on four fronts hybrid electric; plug-in hybrid electric; battery- electric and hydrogen fuel cell positions it as one of the most versatile global auto manufacturers. It has the agility to pivot its vehicle development towards the practical and sustainable solutions — where the eco-system, technology and infrastructure becomes viable, cost effective and widely accepted. 
To leverage on this vision, UMW Toyota Motor will invest a further RM270 million locally into expanding its current manufacturing operations and facility. This amount includes, amongst others, the introduction of a new and technologically-advanced generation of Hybrid Electric Vehicles (HEV). 
"We are ready (with the introduction of Hybrid Electric Vehicles), and the technology; service support; current infrastructure; global and domestic policies; the level of affordability and cost effectiveness; and, consumer awareness and demand, particularly in Malaysia, are now at its most ideal conditions to pursue a new and exciting journey towards achieving carbon neutrality," said Takeyama. 
"Toyota Hybrid Electric Vehicles (HEV) are at their most advanced today, and presents itself as the most realistic, immediate, economical and practical solution for mass market production and sale in terms of reduced CO2 emission, convenient usage, and price acceptance by customers," Takeyama said. 
Furthermore, research has shown that the reduction in CO2 emission levels between fully electric and Hybrid Electric Vehicles (HEV) are almost similar considering electricity source, and from production and throughout ownership. 
For Malaysian car buyers, the local manufacturing of Toyota Hybrid Electric Vehicles (HEV) would translate into advancing into a new era of motoring, one that gives them access to the latest and most innovative technologies, at a price point that is practical and accessible to the greater masses. 
"Hybrid Electric Vehicles (HEV) are a pivotal bridge to achieving full vehicle electrification. At present, the Battery Electric technology still requires time for full technology development making the Hybrid Electric technology most appropriate for immediate implementation. While time is still needed for full electrification, the HEV technology is ready today and the current infrastructure permits for it to be rolled out on a greater scale." he said.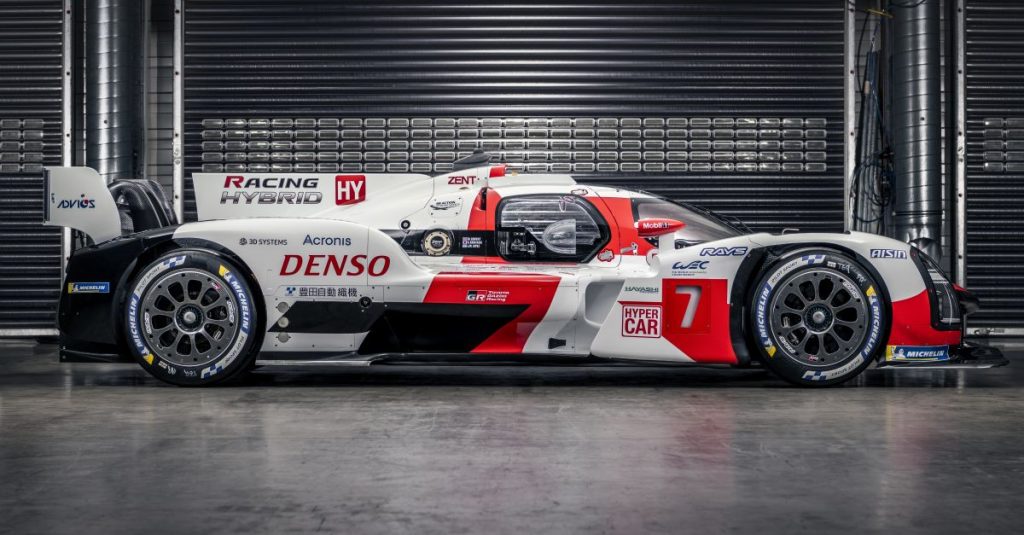 A LONG-TIME TRUSTED PARTNER TOWARDS A GREENER, MORE SUSTAINABLE FUTURE 
With its sights firmly set on championing carbon neutrality in Malaysia, UMW Toyota Motor's new investment is on top of an earlier RM2 billion that went into the construction and commissioning of its new plant in Bukit Raja. Regarded as one of the most modern, most advanced and most efficient Toyota plants in Asia, the Bukit Raja facility is already well positioned at the forefront of Malaysia's aspiration to becoming a regional automotive hub in Energy Efficient Vehicles (EEV). 
The plant's environmental footprint includes the installation of 2MW of solar panels and in its ability to collect and recycle 156 cubic metres of rainwater. It also holds the distinction of featuring the lowest Volatile Organic Compound emissions in Asia with the installation of a Regenerative Thermal Oxidiser 
"As a manufacturer, the immediate steps we can take to prevent global warming are to address our vehicles and manufacturing processes. But, the initiatives do not and cannot stop here. It involves a conscientious change in mindset in society, educating the young of the importance of protecting the environment and requiring the active participation of all stakeholders," said Ravindran K., President of UMW Toyota Motor, adding that both Toyota and UMW Toyota Motor's interests have gone beyond the automotive realm to offset the effects the CO2 emissions. 
UMW Toyota Motor continues to be at the helm of numerous environmental action plans. In January this year, the company organized the 20th edition of its Toyota Eco Youth (TEY) program, an initiative that began 20 years ago, and has become a leading program cultivating environment consciousness and innovation amongst the youth of the nation involving schools, secondary school students and teachers. 
"The ultimate goal will not rest solely on vehicle electrification, but to achieve carbon neutrality and zero emission on all fronts, from putting cleaner vehicles on the road and addressing manufacturing processes, to helping to create greater awareness for the protection of the environment," he added.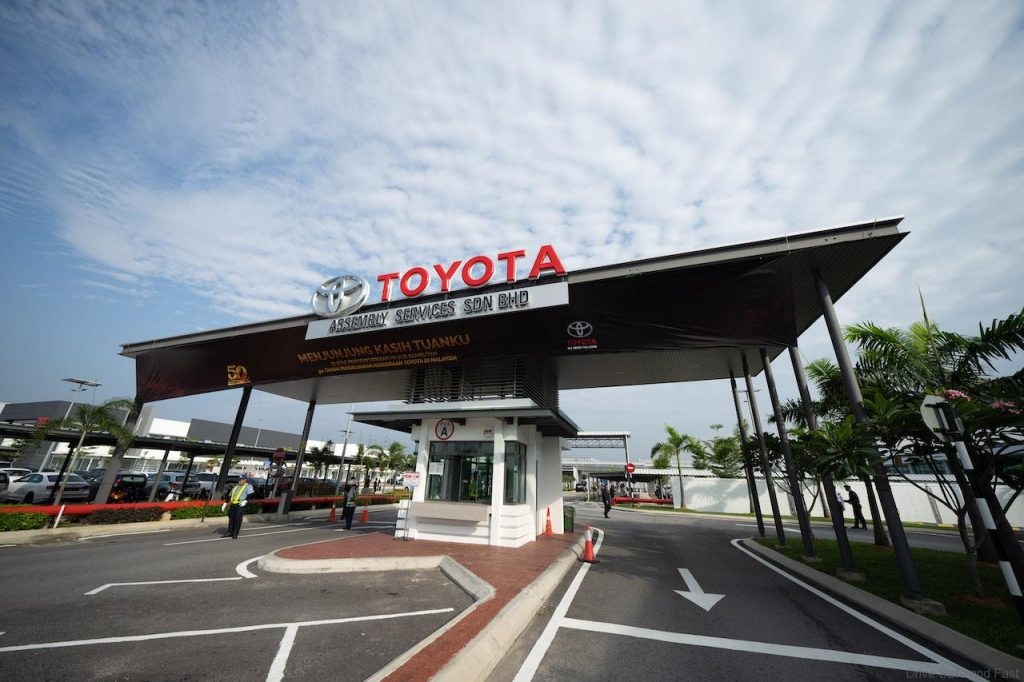 ALIGNED WITH MALAYSIAN ASPIRATIONS 
UMW Toyota Motor acknowledges with gratitude and appreciation, the Government' key role and support towards the development of the automotive industry, to position Malaysia as a leader in automotive advancements and to ensure sustainable development of the local automotive industry. 
"We are in an ideal position to drive this ambition forward in making it a reality, and it is our hope that the Government will understand and support our endeavour for the local mass manufacturing of Hybrid Electric Vehicles (HEV) as an important cornerstone in the pursuit of wider electrification." said Ravindran K. 
"The COVID-19 pandemic resulted in a challenging year for us. However, measures put in place by the Government had successfully restored and strengthened consumer confidence and purchasing power within the automotive industry. This illustrates the key role that the Government plays in the development of the automotive industry here in Malaysia." 
"The introduction of Hybrid Electric technology will quickly transform the automotive landscape in Malaysia for Malaysians. We hope that our endeavours to popularise tomorrow's technology today through the mass inroduction of Hybrid Electric Vehicles (HEV) will receive due support from the Government in the pursuit of a full scale realisation of vehicle electrification. We hope that the Government will also consider UMW Toyota Motor's efforts to be included in the National Low Carbon Mobility Blueprint alongside Battery Electric Vehicle which is in line with the Government's plans," he added.