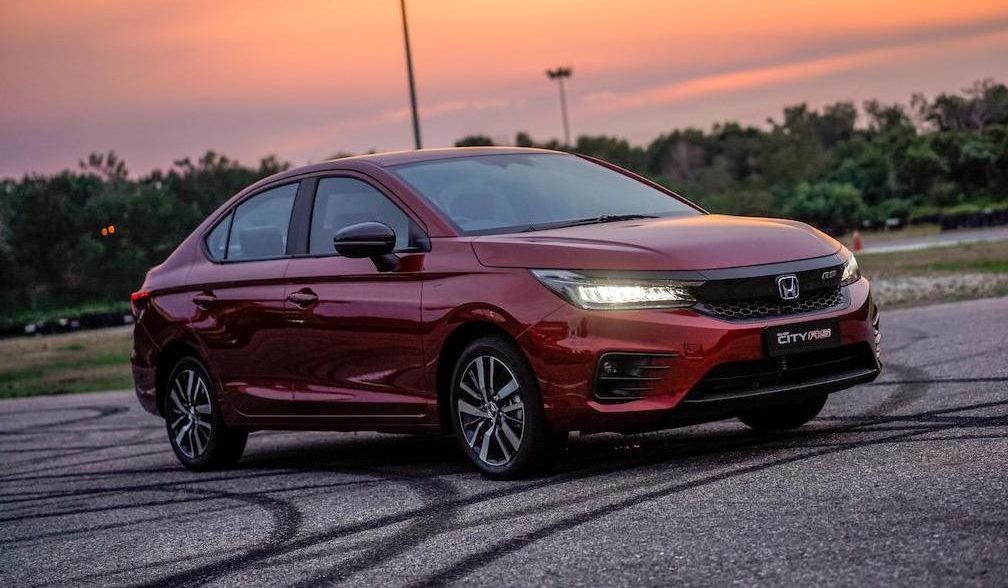 The hot hybrid Honda City RS comes with a rather steep price tag.
After five long months since its world premiere here in Malaysia alongside it's hum-drum counterparts, the price for the City RS e:HEV has finally been announced locally, and it stands at a rather steep RM 105,950.45 (inclusive of SST exemption).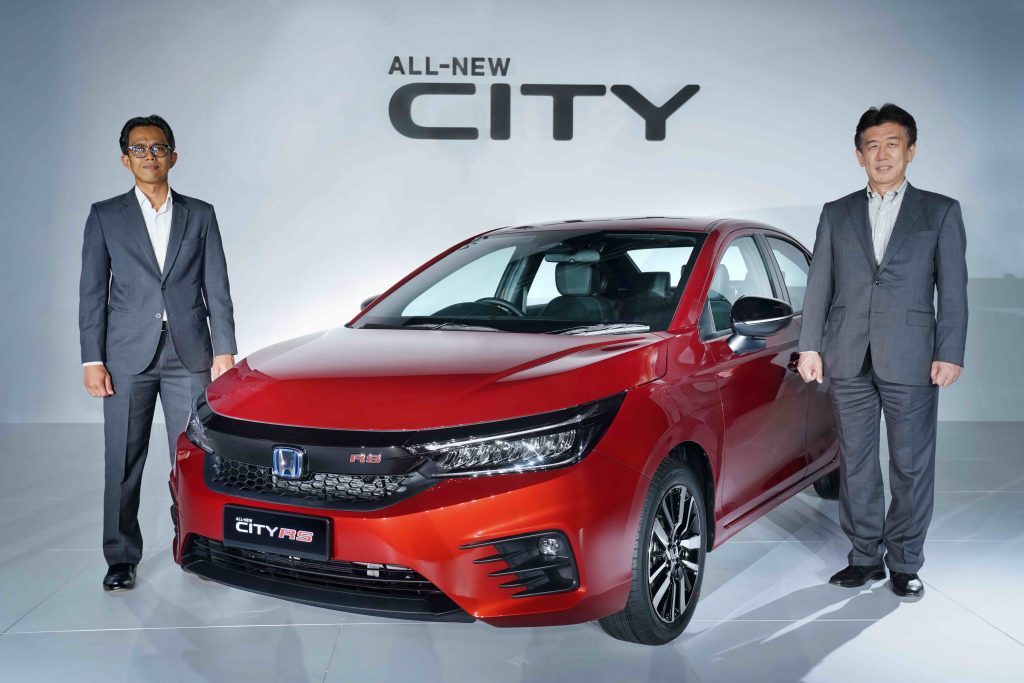 Now granted, while this eye-watering figure for this hot hybrid Honda does put it uncomfortably close to its larger Civic sibling, buyers are nevertheless getting quite a lot of kit for their money in this top-tier trim level of the current 5th generation City lineup. With the headline act undoubtably being its innovative i-MMD hybrid powertrain featured under the hood.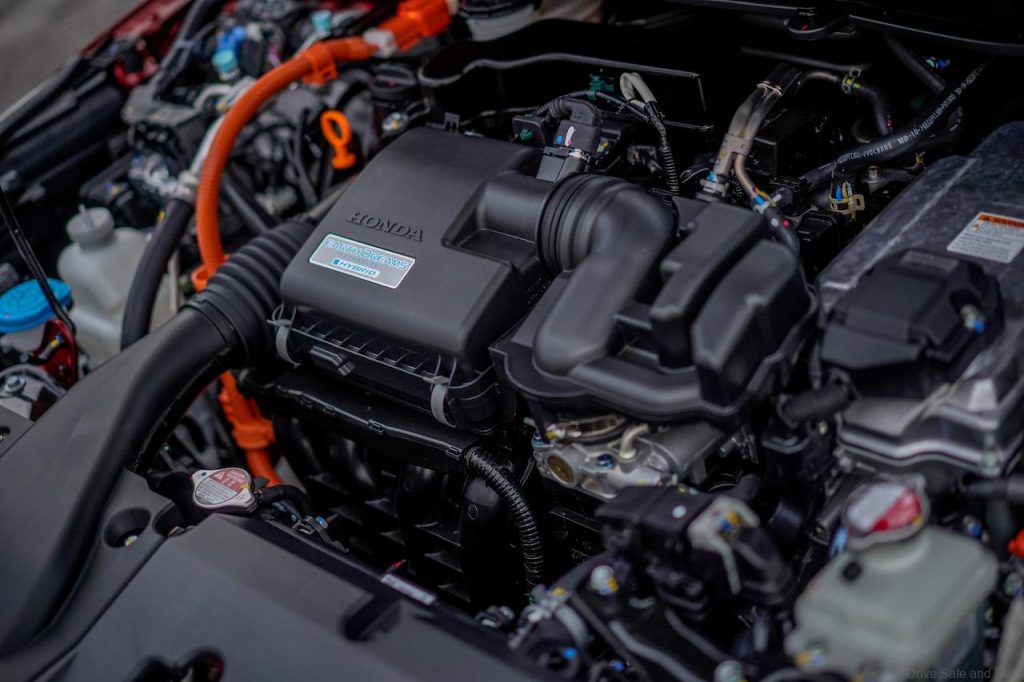 Consisting of a 1.5 litre DOHC I-VTEC four cylinder petrol engine, an electric motor and an Electric Continuous Variable Transmission (e-CVT), this novel hybrid powertrain combination is touted by Honda to be capable of delivering a decent 109 PS and a much-hyped 253 Nm of torque. Courtesy of its efficient powertrain architecture and the three standard driving modes (EV Drive, Hybrid Drive and Engine Drive) too, this City should also deliver impressive fuel efficiency figures in addition to its formidable performance potential.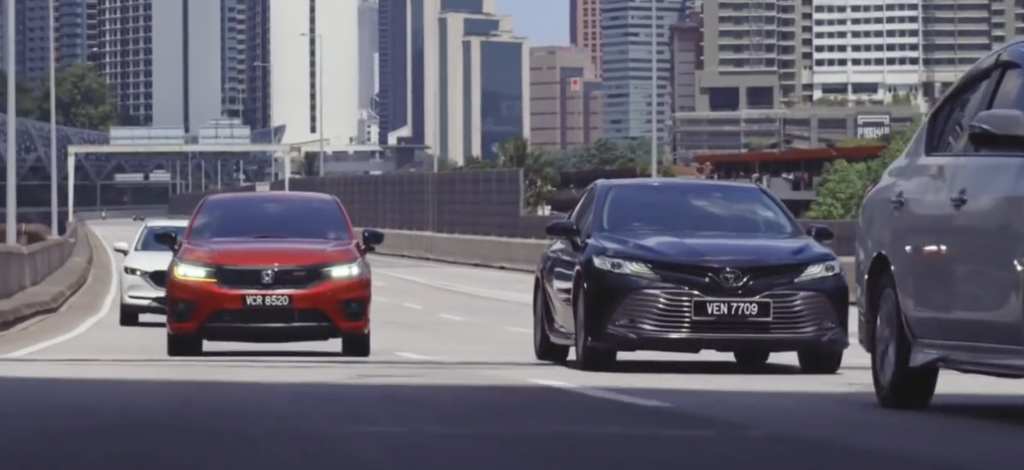 Engine aside, this top-spec City also brings with it other exclusive features that are not to be found in any other variant within the model lineup. These include an electric parking brake, as well as Honda SENSING active driver aids that comprises of Adaptive Cruise Control (ACC), Collision Mitigation Braking System (CMBS), Forward Collision Warning (FCW), Lane Keep Assist System (LKAS), Road Departure Mitigation (RDM), Lane Departure Warning (LDW) and Auto High Beam (AHB).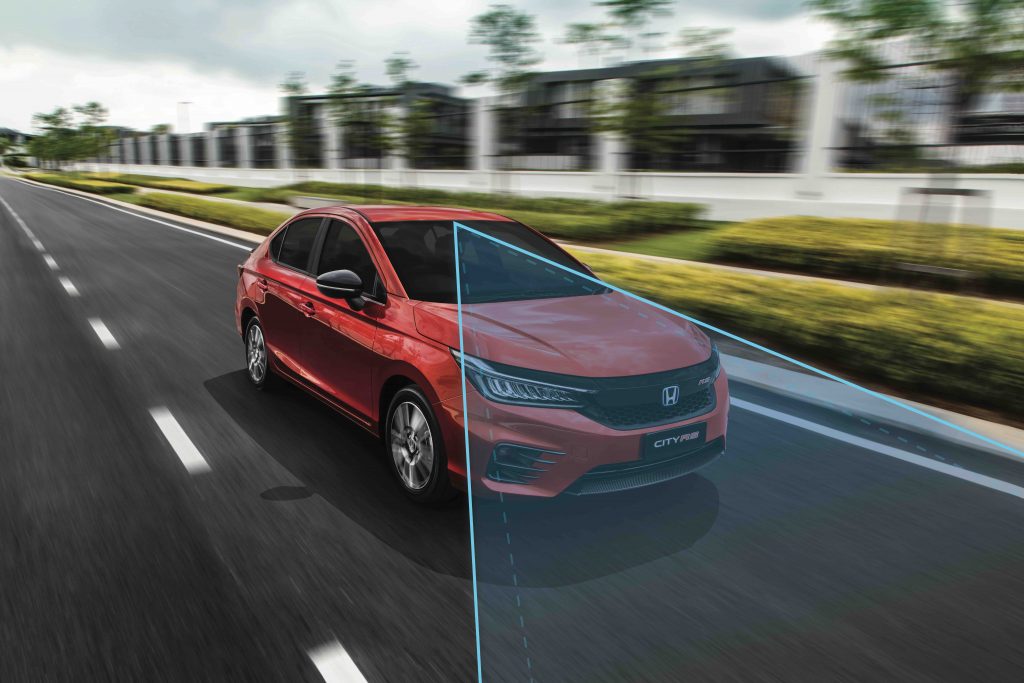 The Honda LaneWatch blind spot monitor and the remote engine start feature is also standard on this top-spec City, though it is worth highlighting that both these features are also included in the next-level down V variant of this compact Honda sedan. What is unique to the RS variant though are Honda Connect telematics system, bringing along with it features such as an Automatic Collision Detection system, Geo-fencing Alert, Remote Vehicle Control and quite a lot more besides.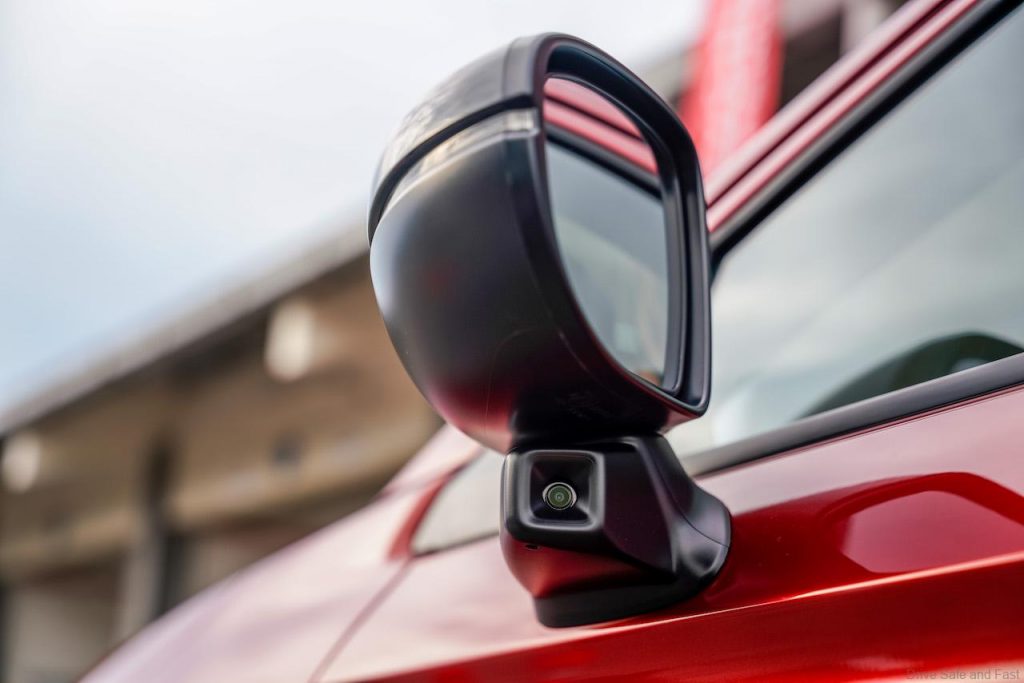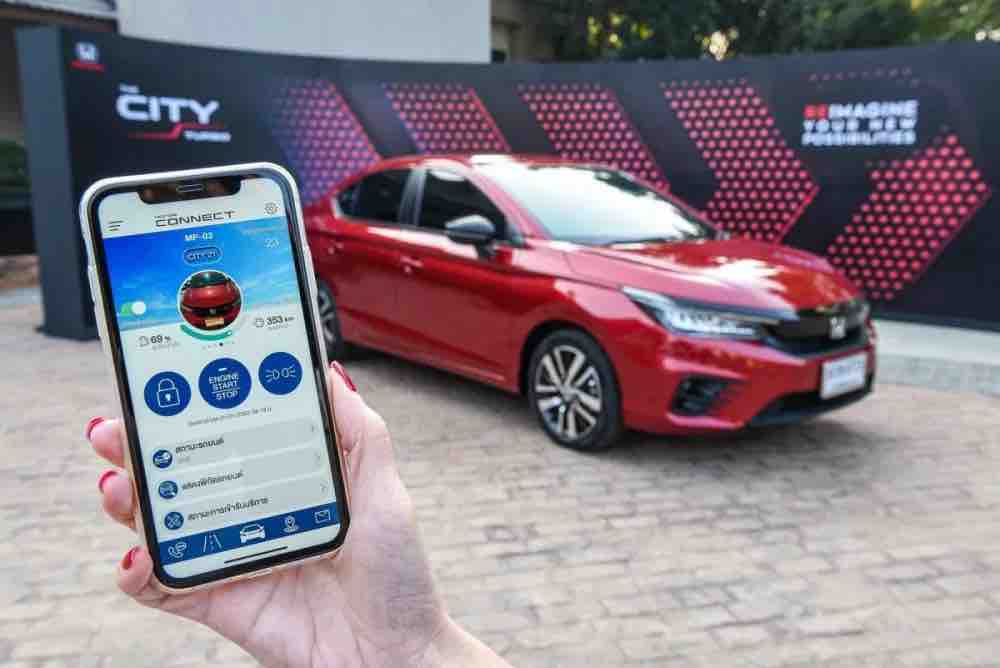 Before anyone gets confused, RS here doesn't actually stand for Rally/Road Sport, instead Honda's definition of RS is 'Road Sailing'. Having said that, this new hybrid City still features a sportier aesthetic compared to its other purely-petrol counterparts courtesy of its gloss black exterior trim package.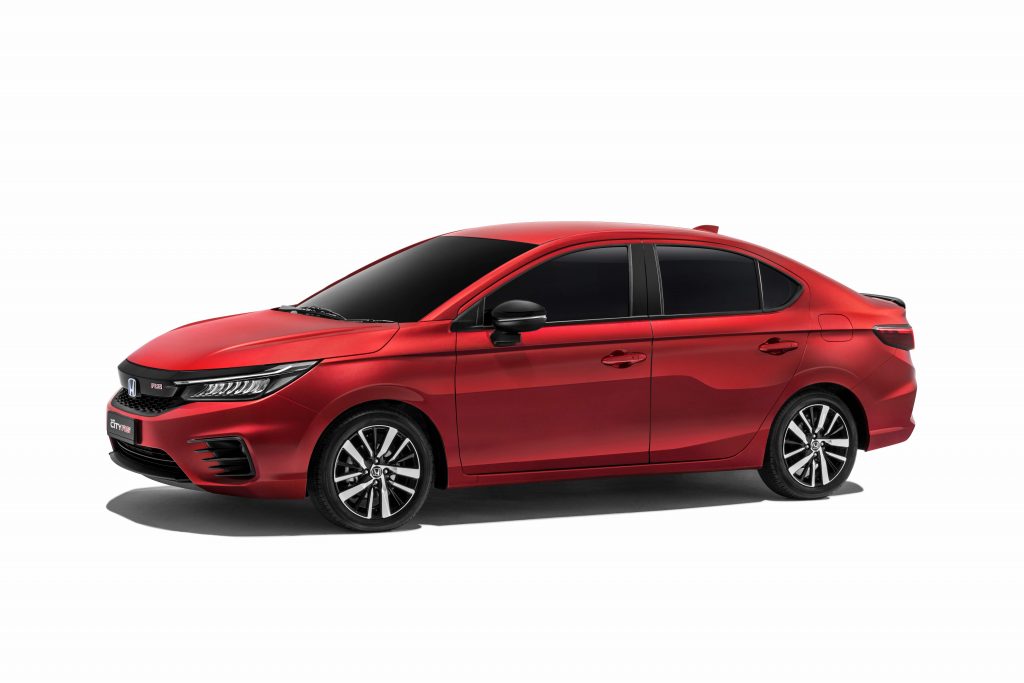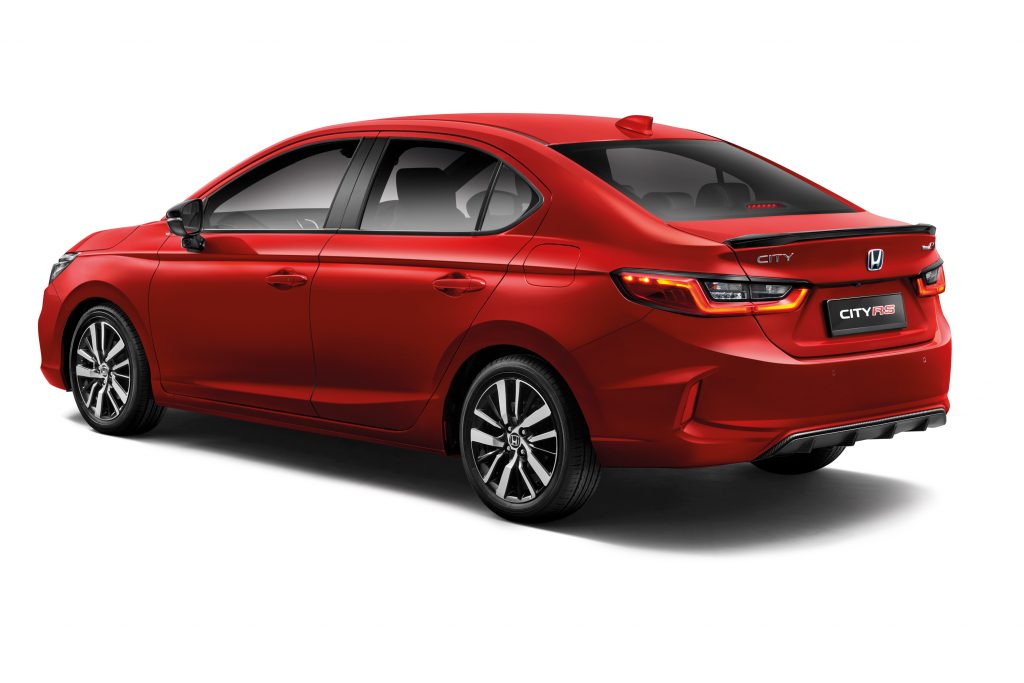 Moving onto the interior, the sporty touches from the outside is carried on inside as the City RS gains sports pedals and Ultrasuede upholstery on the seats with red stitching. Other interior highlights on this particular Honda includes a 7-inch full colour TFT digital cluster with hybrid display, an 8-inch central infotainment touchscreen with Apple CarPlay and Android Auto connectivity, as well as Deceleration Selector Paddles to modulate the regenerative braking of the electric drive motor.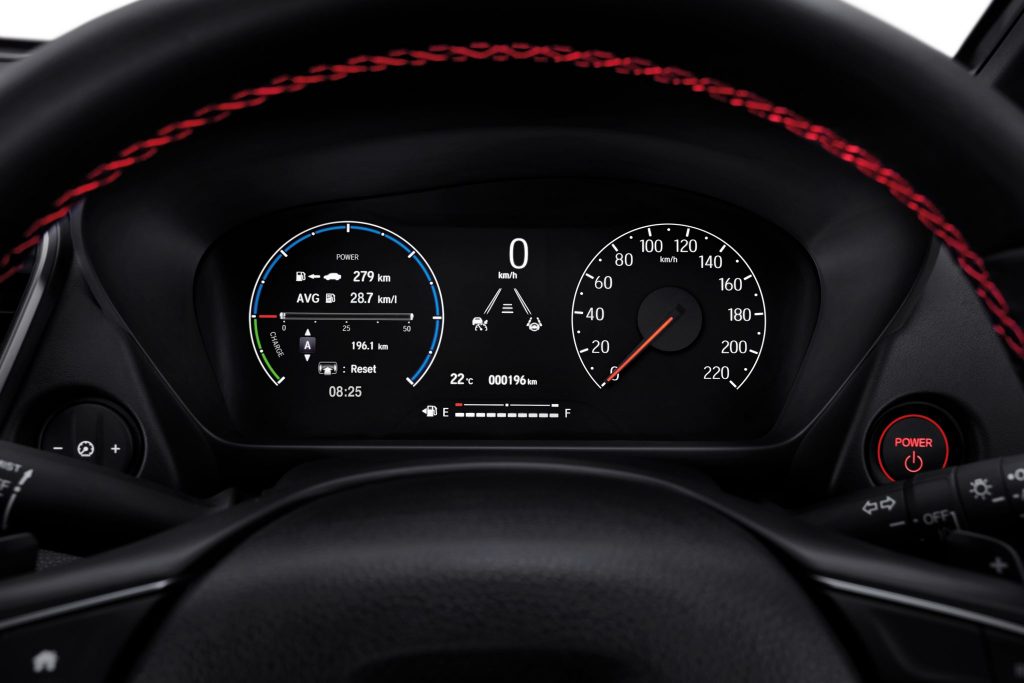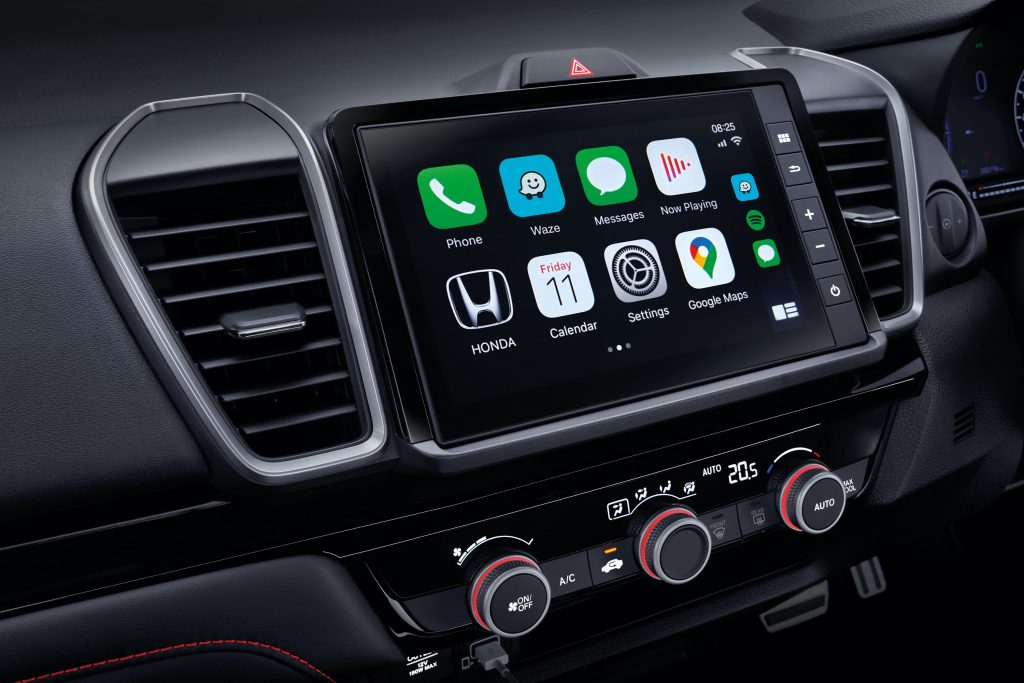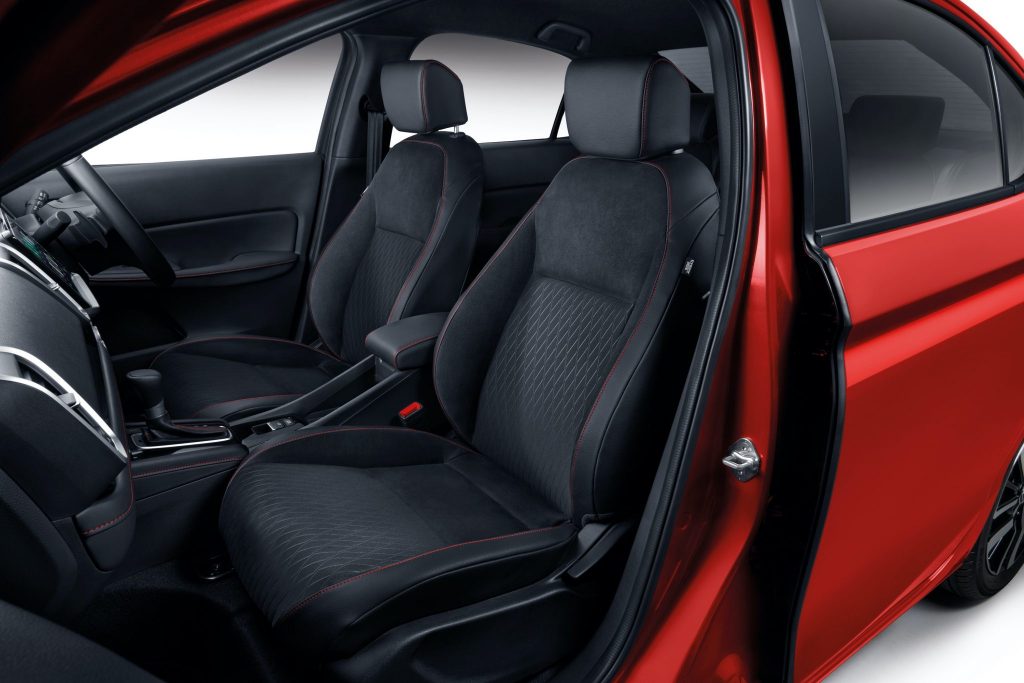 While bookings for the new City RS have already been opened since the car was launched in October, this new hybrid Honda will now soon begin rolling out of its Pagoh plant to customers. Speaking in broader terms about the new City for a moment, over 20,000 bookings have since been placed to date for this compact sedan, with 13,100 units reaching the hands of customers nationwide already.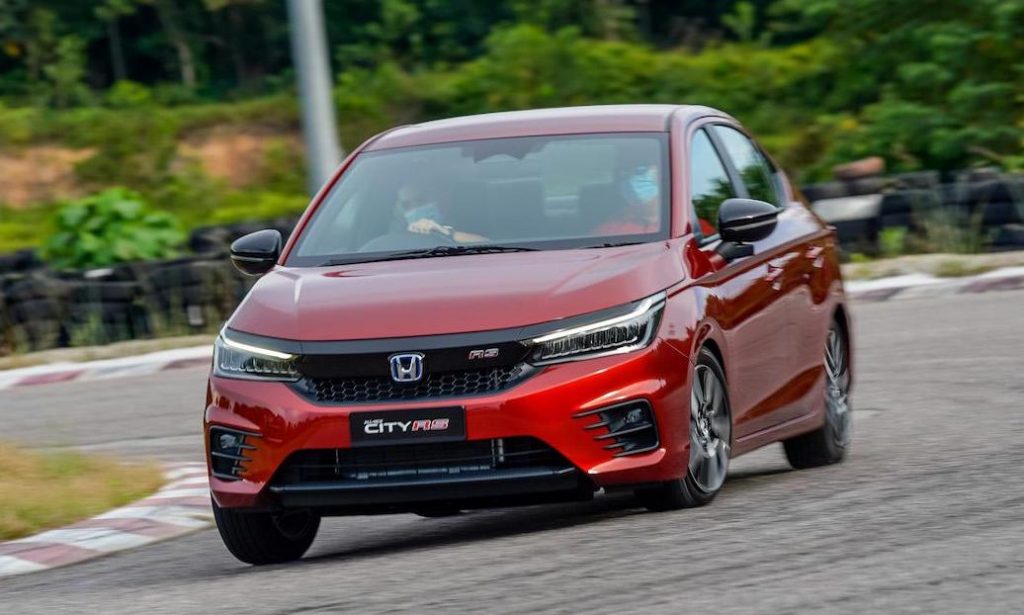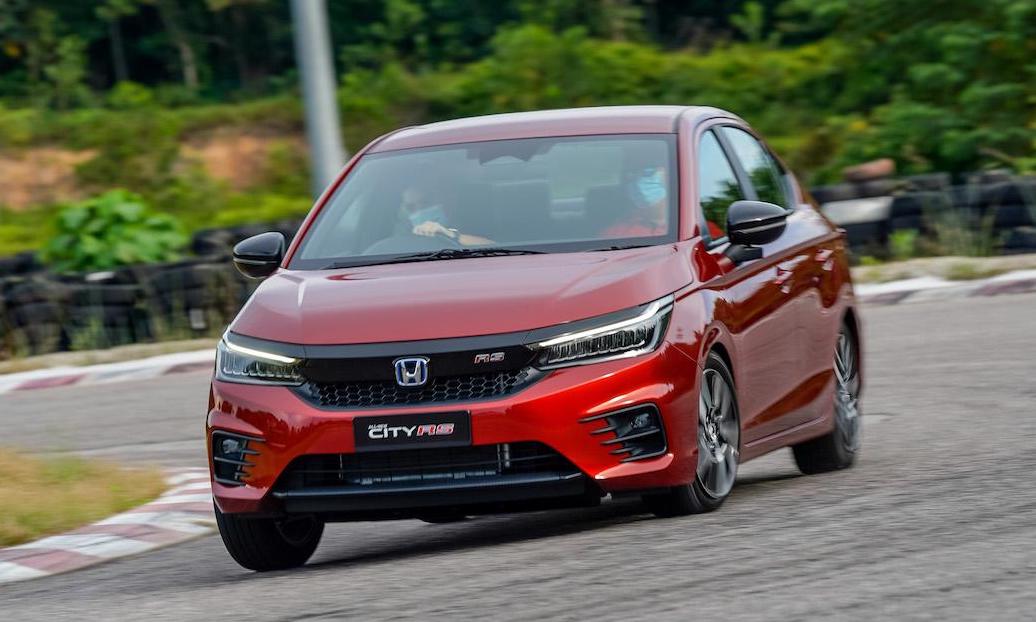 PRESS RELEASE: Following the successful launch of the 5th Generation All-New City, Honda Malaysia (or the Company) today announced the price of the All-New City RS e:HEV, setting the record as the first country in the world to unveil this variant. Through this announcement, the All-New City RS e:HEV is expected to secure the position as the game changer model in its segment.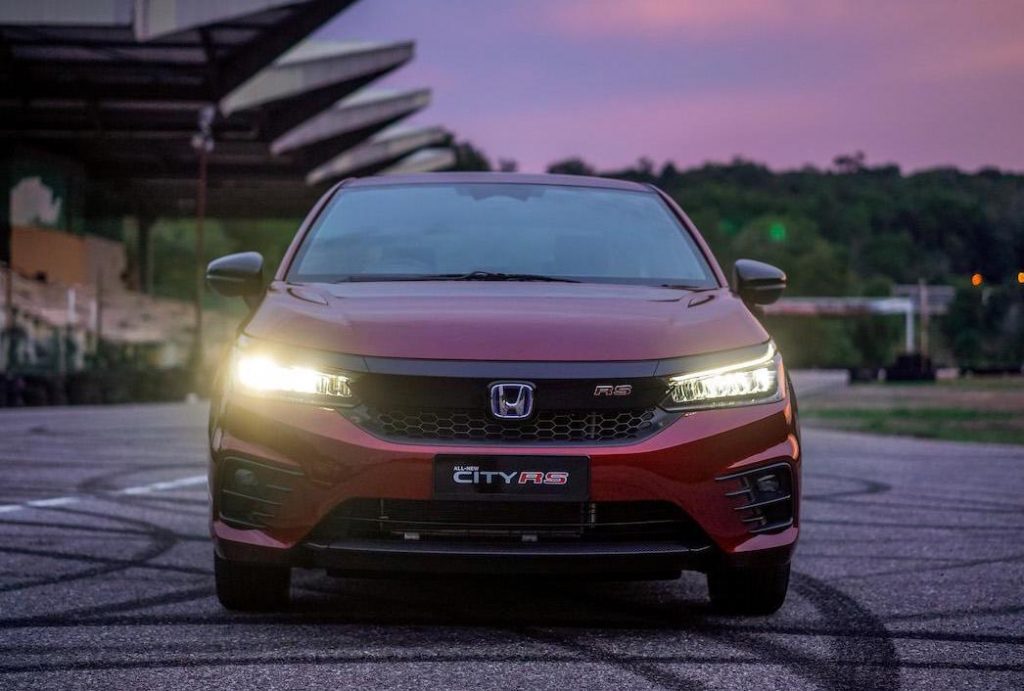 Honda Malaysia Managing Director and Chief Executive Officer, Mr. Toichi Ishiyama said, "Today we are pleased to announce the official price for the All-New City RS e:HEV at RM105,950.45 with an overall package that is beyond the B-segment, complete with Next Generation Advanced Technology, Honda SENSING as well as Honda CONNECT, class-leading innovative features and a sporty exterior. I would like to convey my sincere gratitude to our customers who have booked the RS e:HEV variant and waited patiently for the official price announcement. Furthermore, we have also received overwhelming response from Malaysians, recording positive figures for the All-New City with over 20,000 bookings to date. We have successfully delivered more than 13,100 units of the All-New City to Malaysians since its official launch."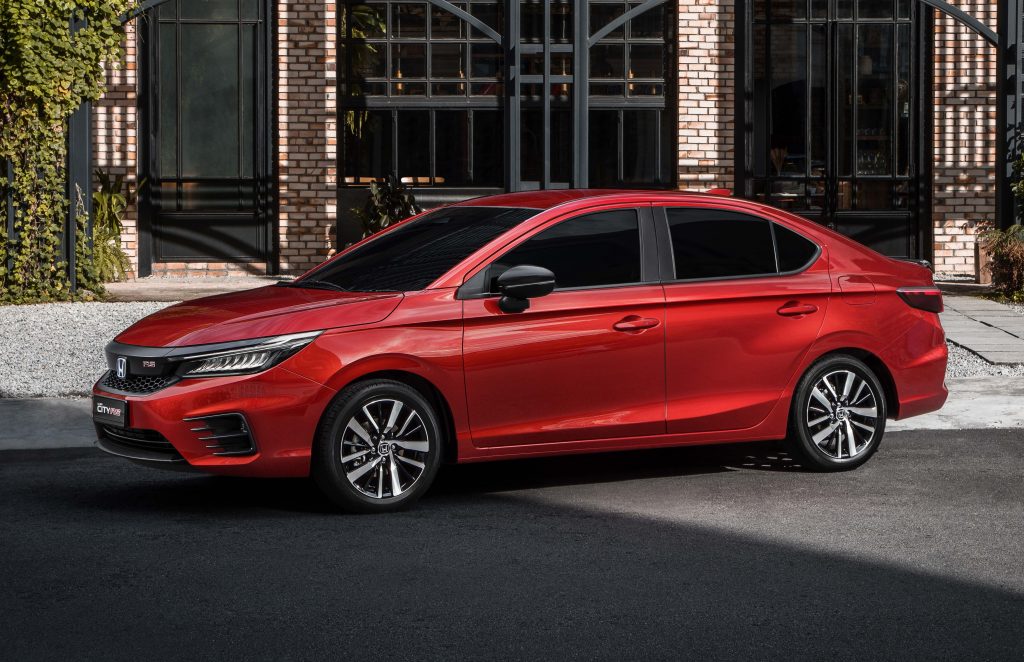 Mr. Ishiyama added, "At the end of 2020, we maintained our leadership position as
No. 1 in the Non-National Segment for six consecutive years. We are truly humbled by the continuous support we have received from fellow Malaysians. This achievement was largely contributed by the All-New City and it has undoubtedly proven the City's popularity as the leading Non-National B-segment model in Malaysia where customers love its overall package and attractive price." 
Among Honda's model line-up, the All-New City RS e:HEV variant will be the first model to be equipped with an innovative Honda CONNECT technology. It utilizes smart Telematics Technology to bring connectivity to a whole new level for Honda car owners. Its advanced and integrated communications system is available 24-hours and functions to ensure Safety, Security and Convenience to Honda car owners – providing peace of mind; convenience; a sense of pride and the Joy of Owning a Honda car.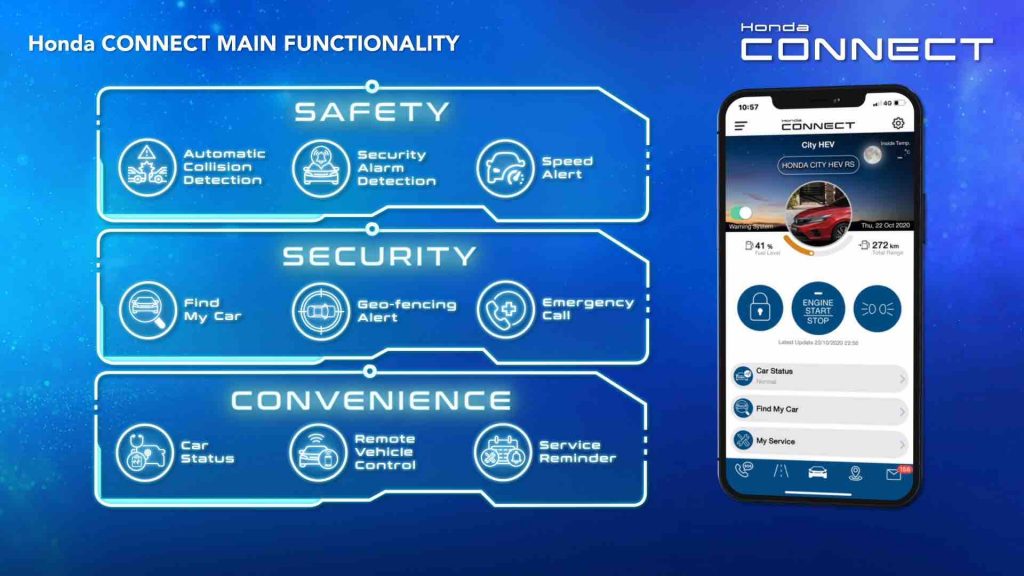 The exterior of the All-New City RS e:HEV variant carries a presence that is eye-catching with New Gloss Black Front Grille, Exclusive Lower Front Grille, New Rear Bumper with Diffuser, New Gloss Black Trunk Spoiler and New Gloss Black Door Mirrors to give a sporty two-toned impression of the body colour. Complementing the dynamic and cutting-edge appearance of the car are the New LED Headlights with LED Daytime Running Lights (DRL), New LED Fog Lights with Garnish, New LED Taillights as well as Dual-Tone 16-inch Alloy Wheels. 
The All-New City RS e:HEV is equipped with a highly efficient 2-motor hybrid system powered by a 1.5L DOHC i-VTEC intelligent Multi-Mode Drive (i-MMD) system. The revolutionary e:HEV is capable to deliver 109 PS and a best-in-class high torque of 253 Nm. When combined with Electric Continuous Variable Transmission (e-CVT), it delivers a powerful and smooth acceleration that is equivalent to a D-segment Naturally Aspirated engine torque. The e:HEV system will switch automatically between the three driving modes which are EV Drive, Hybrid Drive and Engine Drive in the most efficient way. This variant also comes with Deceleration Selector Paddles that enable the driver to engage on the paddles for power regeneration and to decelerate the vehicle without stepping on the brake pedal.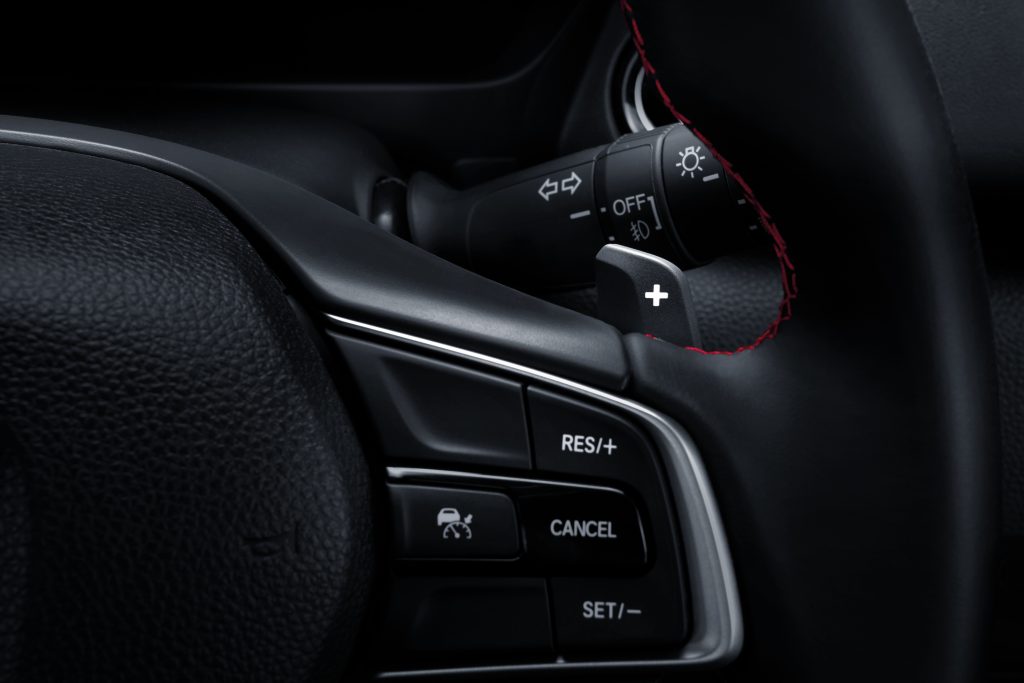 The All-New City RS e:HEV variant's interior styling highlights high-quality textures and sophisticated premium feel with an attractive cabin design. This variant also features 7-inch Interactive Thin Film Transistor (TFT) Meter that accentuates the high-quality design. In addition, it also comes with Sport Pedal Pads that provides a sportier feel and is fitted with Ultrasuede Seats and Red Stitching at interior areas. An 8-inch Display Audio with Apple CarPlay and Android Auto Connectivity is also available in this variant.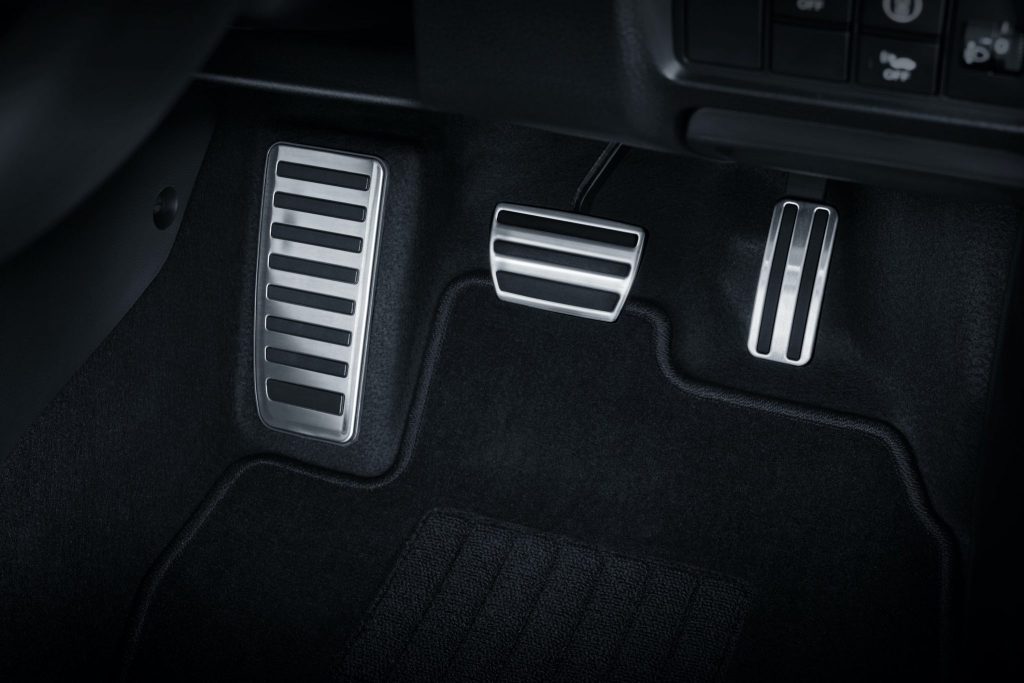 First in its segment, the All-New City RS e:HEV is offered with the most complete advanced safety feature in the B-segment, the enhanced Honda SENSING, which was developed to realize the vision of a  collision-free mobile society by utilizing front wide view camera to better recognize road boundaries during day and night driving conditions. The suite of driver assistance safety systems in Honda SENSING are as below: 
1. Adaptive Cruise Control (ACC)
2. Collision Mitigation Braking System (CMBS)
3. Forward Collision Warning (FCW)
4. Lane Keep Assist System (LKAS)
5. Road Departure Mitigation (RDM)
6. Lane Departure Warning (LDW)
7. Auto High Beam (AHB)
Next, the Honda LaneWatch is a camera based advanced safety technology which helps monitor blind spots through an infotainment system. The Remote Engine Start feature is also a first in segment technology which allows the driver to start their car while the doors are locked and to activate the air-conditioning in order to cool down the cabin with a simple push of a button on the keyless remote. This variant also comes with Electric Parking Brake (EPB) that provides additional convenience to the driver with just a lift of a button.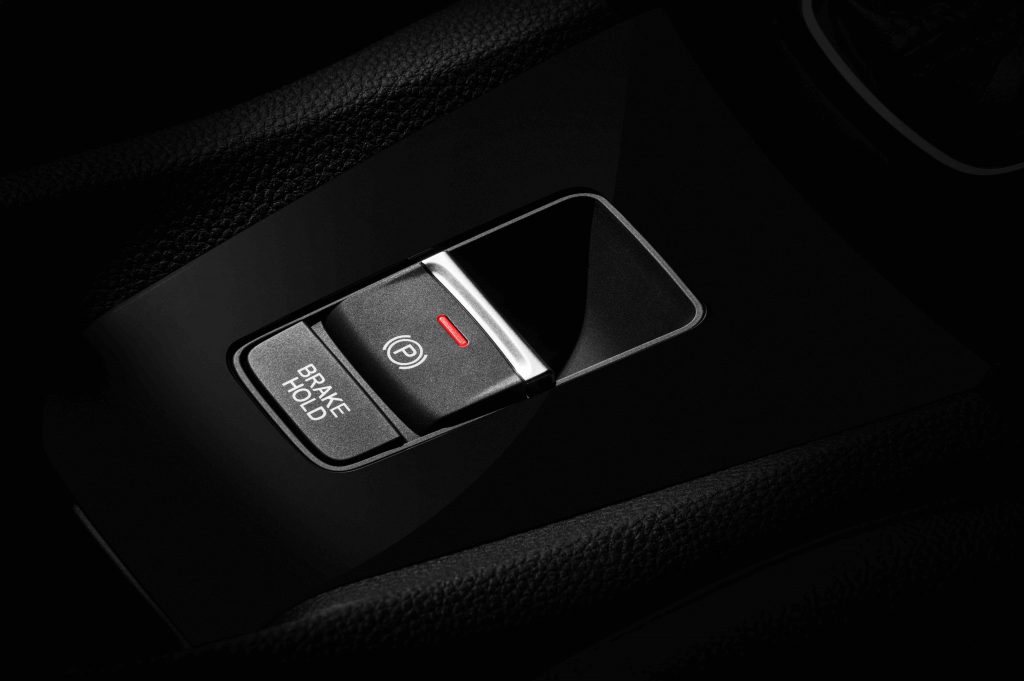 Providing top-notch safety features has never been compromised in the All-New City. The All-New City has been awarded with the "ASEAN NCAP Excellent Award category – Consistent 5 Star" at ASEAN NCAP Grand Prix Awards 2020. This model has shown its excellence in terms of safety and continuous 5-star safety rating of its 3rd, 4th and 5th Generation. Through this remarkable achievement, Honda has continuously highlighted on safety as this aspect is always the brand's firm commitment and priority to realize a collision-free mobile society and safety for everyone.
Safety-wise, the All-New City RS e:HEV variant is equipped with Six Airbags. Other standard safety features include Vehicle Stability Assist (VSA), Anti-lock Braking System (ABS), Electronic Brake Distribution (EBD), Brake Assist (BA), Emergency Stop Signal (ESS), Hill Start Assist (HSA), Rear Seat ISOFIX I-SIZE Type and New Rear Seatbelt Reminder. Other additional safety features in this variant include Reverse Sensors with Multi-angle Reverse Camera and Auto Brake Hold (ABH) which enables the vehicle's stationary position to be held with only a push of a button.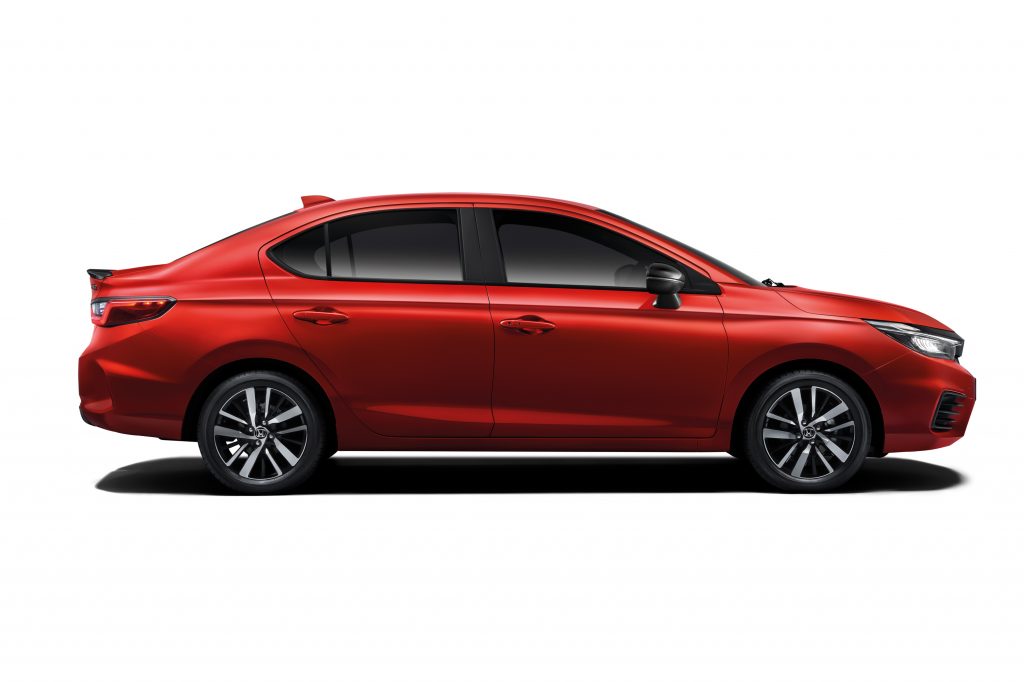 The All-New City RS e:HEV variant is offered in three eye-catching colours namely Passion Red Pearl, Modern Steel Metallic and Platinum White Pearl.
To place a booking for the All-New City RS e:HEV, customers can access the New Car Pre-Booking Online Platform at prebook.honda.com.my to pre-book their car or visit any of Honda Malaysia's authorized dealers.