Automotive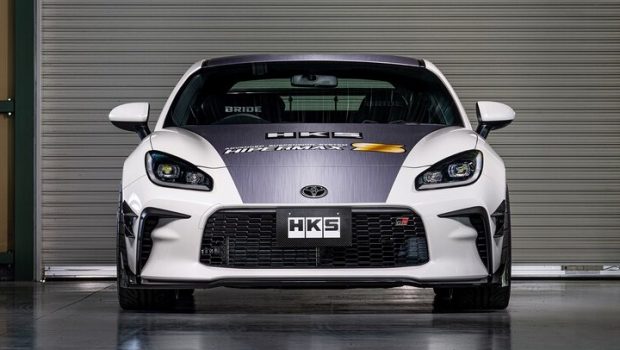 Published on June 11th, 2021 | by Joshua Chin
0
HKS Adds A Supercharger To The Toyota GR86 For 300+ hp
The GR86 isn't even here yet but tuners like HKS have already got parts ready to soup it up. 
For the longest of times, the main complaint about the Toyota GT86 (or its Subaru BRZ equivalent) was that it lacked power. Even when the latest iteration of Toyobaru twins was announced with a not insignificant power bump courtesy of a larger 2.4-litre naturally aspirated flat four, there were still many enthusiasts out there lamenting that 232 hp and 250 Nm of torque simply isn't sufficient for this simple sports car. 
Well to those who still think so when these next-gen hachirokus eventually arrive some time later this year, HKS could have an answer to your power woes by then as it has just recently revealed a supercharger kit for the upcoming Toyobarus. And that's not all too, as the Japanese tuners have also teased a whole host of other exterior, interior and performance mods that will be on offer to tart up this little Japanese coupe.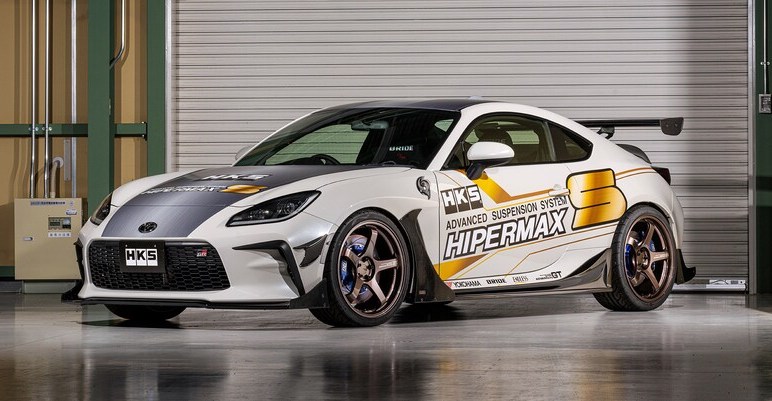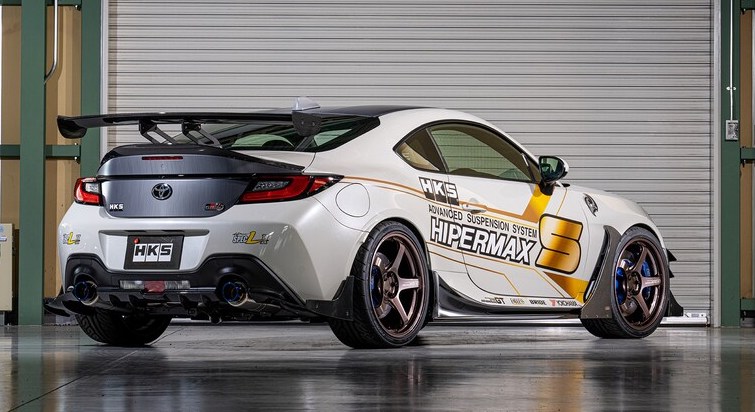 Kicking things off with that supercharger first, HKS has previewed its GT2-spec centrifugal system to supply the boost for this next-gen GR86. An evolution of the one fitted to the outgoing iteration, there is unfortunately no official word on the exact amount of added power yet as the kit is still under development. Having said that though, the numbers currently bouncing around the internet is a 60 to 100 hp gain on the original 232 hp figure, depending on the desired stage of tune. 
Aside from the nice jump in peak power however, a healthy bump in low-end torque and mid-range pulling power are to be expected from the supercharger kit too. Particularly when paired with the HKS Hi-Power Spec L II lightweight cat-back exhaust system (with blue-tinted titanium tips) at the other end of the carbon-clad inlet manifold, as well as having its stock ECU remapped using the Japanese tuner's Flash Editor.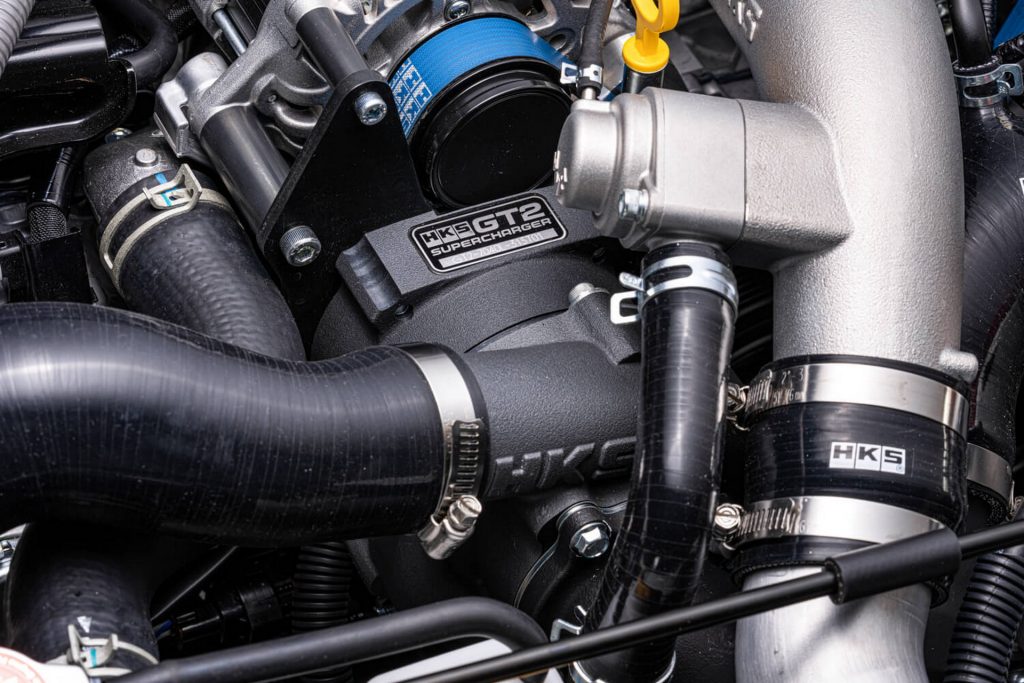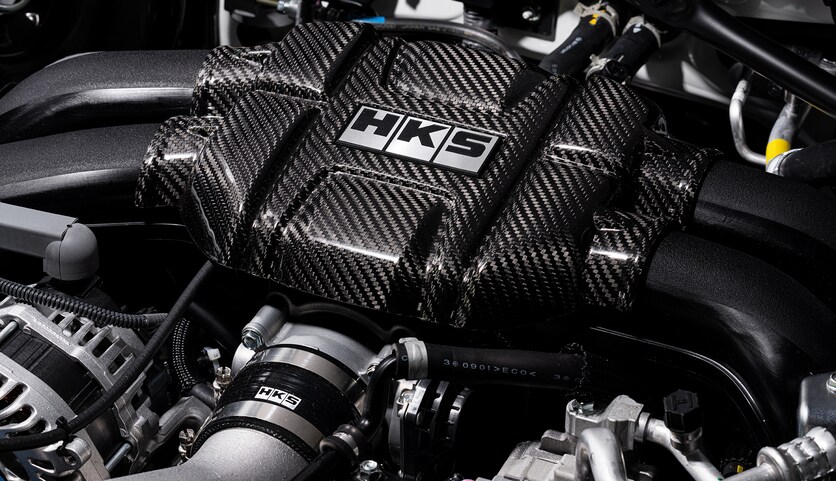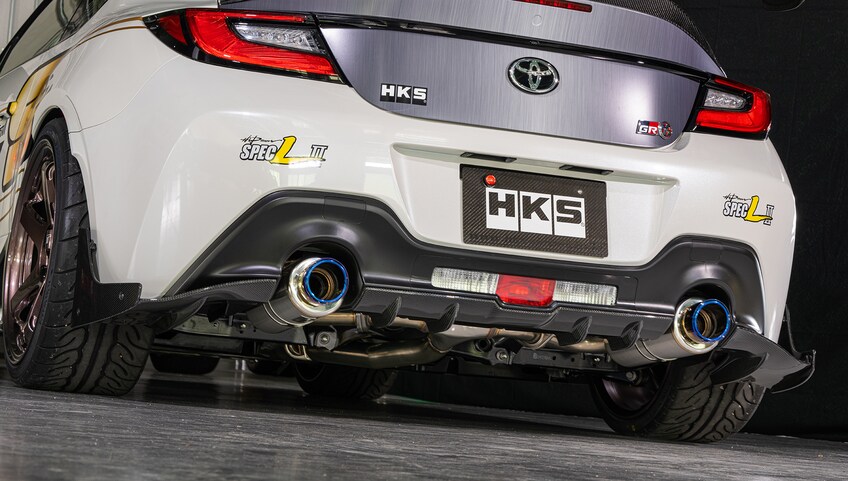 Now moving away from power and onto the subject of handling, HKS has also been hard at work here with the development of a set of its Hipermax S coilovers for the upcoming Toyobaru twins. Paired with a set of adjustable camber plates, the Japanese tuners are touting for this new setup to offer 'the best ride in HKS suspension history'.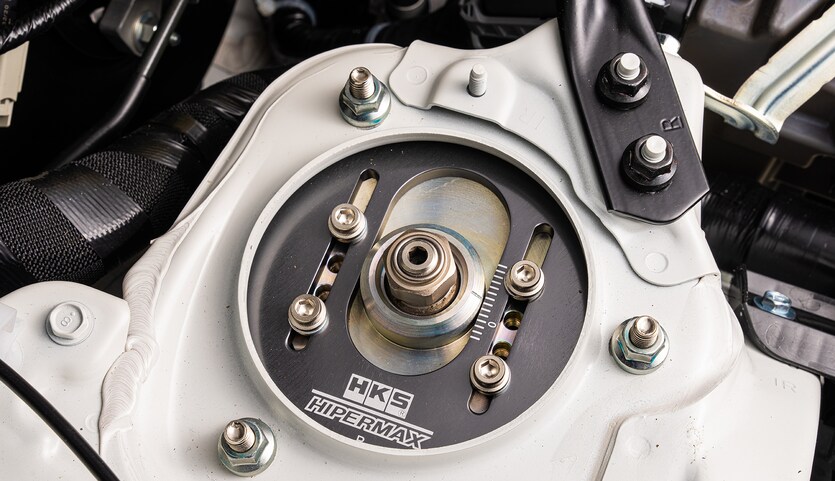 To those who prefer to fling their GR 86s into corners however, HKS has also taken care of that too by ditching the stock 18-inch wheels in favour of a larger set of bronze 19-inch Advan Racing GT Beyonds wrapped in semi-slick Yokohama Advan Neova AD08R rubber. As for braking responsibilities meanwhile, bringing this souped-up sub-1,300 kg coupe to a dead stop falls to blue-painted six- and four-pot callipers clamping on 14.6- and 12.6-inch disks up front and round the rear respectively.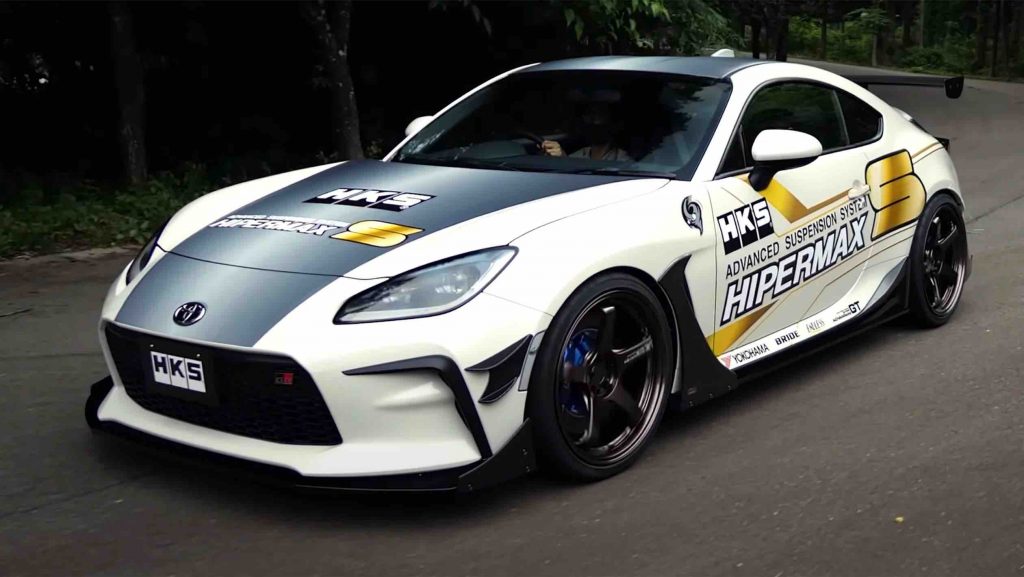 Continuing onto the bodywork enhancements previewed by HKS, the Japanese tuners haven't gone to town (yet) with a wide bodykit for the upcoming hachirokus. What it has instead developing now are a comparatively subtle set of carbon fibre add-ons, as seen with its new discrete lip spoiler and bumper winglets mounted on the stock front bumper. 
There is nevertheless more visual drama occurring further along the car though, with a carbon-fibre fender panel and flared side skirts down its side. All of which then culminates with the sleek yet subtle rear ducktail spoiler on the tailgate, that is massively overshadowed by the ginormous GT-style wing sitting right above it.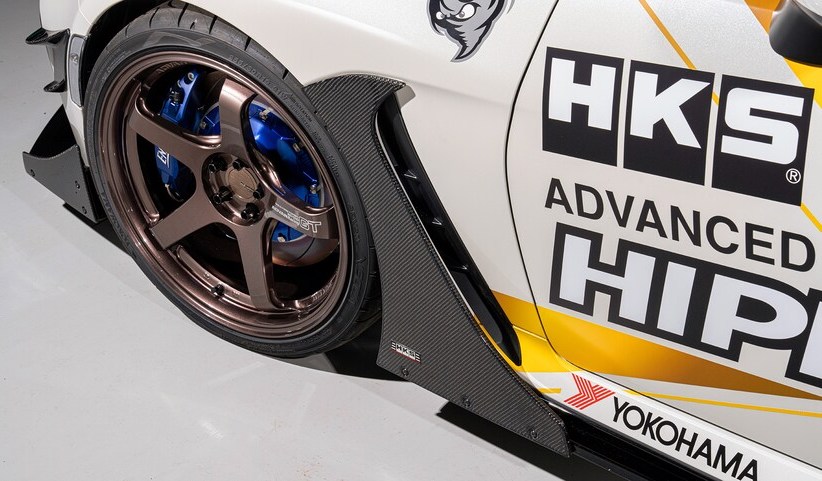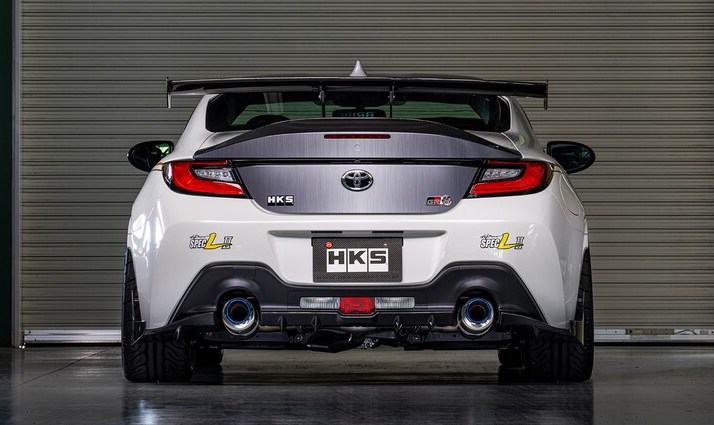 With all these tasty tuning bits still under development thus far, unfortunately none of it is actually available to order from HKS just yet. What this first look does provide however is a tantalising preview at the tuning possibilities with these upcoming Toyobaru twins. A good base line if you will, that will no doubt be expanded upon to insane heights as more and more tuning houses and enthusiastic tuners get their hands on these in the coming months and years.