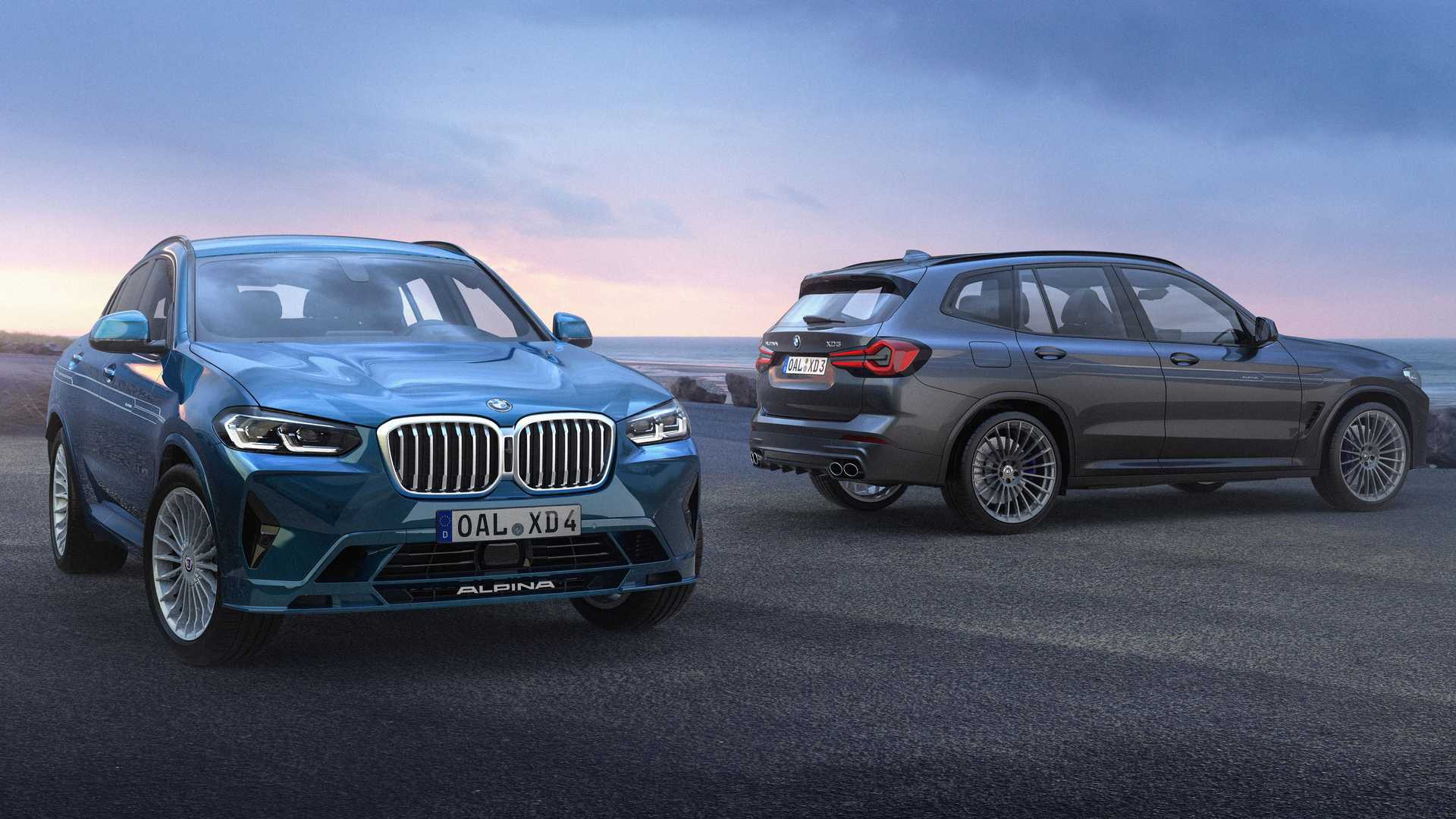 Yeah you didn't read that wrong, four turbos do indeed live under the hood of these Alpina SUVs. 
With the most recent mid-life refresh of the X3 and X4, there has been a conspicuous disappearance of a diesel powertrain within its revised model lineup. For those out there however who wishes that their updated BMW crossovers (and crossover-coupes) had an oil-burner under the hood, Alpina has nevertheless got you covered there with the recent launch of its facelifted XD3 and XD4. 
Much like the D in their model names suggest, these Alpina crossovers are of course diesel powered. Though it ain't no ordinary oil-burner living under there, as what drives all four wheels of the XD3 and XD4 via an 8-speed automatic transmission is a 3.0-litre straight six unit from BMW, with a total of four turbochargers strapped onto it. 

And that isn't even the full story too, because this quad-turbodiesel was further fettled somewhat by Alpina to yield a healthy 389 hp and an impressive 800 Nm of torque in its post-facelift state. An increase of 30 Nm over its pre-facelift predecessor, this therefore results in a 0-100 km/h sprint time of 4.6 seconds for both cars, as well as a V-Max value of 267 km/h and 268 km/h for the XD3 and slightly slipperier XD4 respectively. 
Now to cope with all this go, both these Alpina crossovers gain specifically-tuned adaptive dampers that are paired with shorter and stiffer springs. The Buchloe-based tuning firm has also revised the calibration for its variable sport steering on both models, in addition to messing around with its launch control system just to make it that much easier to rocket away from a standstill. 
As for bringing it all back to a standstill meanwhile, high performance brake pads are available as standard with composite stoppers available as an option. The updated XD3 and XD4 also ride on 20-inch versions of Alpina's multi-spoke alloys as standard, with 22-inches available as an upgrade to better fill those massive arches.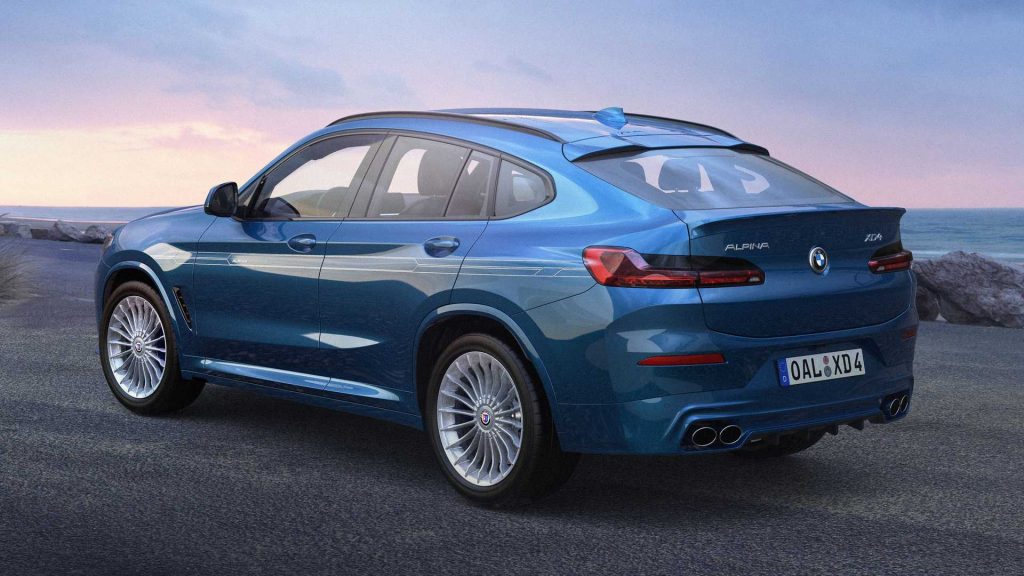 On the topic of looks, the facelifted XD3 and XD4 gains the same visual updates as its standard BMW derivatives. Meaning that an enlarged kidney grille is featured up front alongside a slightly flatter LED headlight cluster, with a set of redesign taillights appearing round the back.   
Unique to the XD3 and XD4 however are new front with the Alpina script and rear bumpers with quad tail-pipes, as well as custom side decals for that added bit of flair. Inside too the German tuners have upped the luxury by offering the customary bespoke piping, stitching, embroidery, punching and embossing that is tailored to individual customer requests.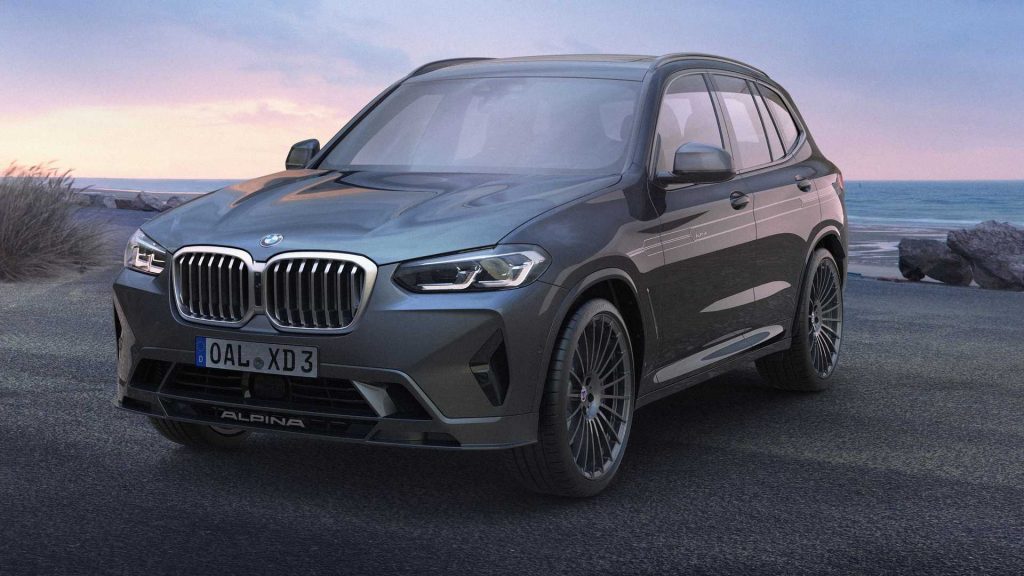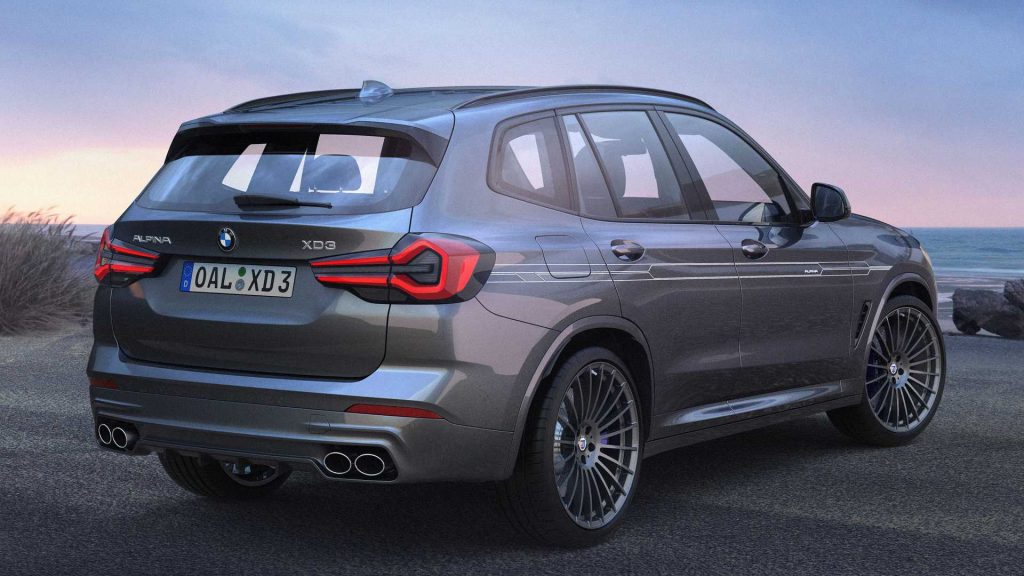 First deliveries of these updated Alpinas will begin in Europe in November, with prices starting from €85,900 (RM 430,000) and €89,100 (RM 450,000) for the XD3 and XD4 respectively.